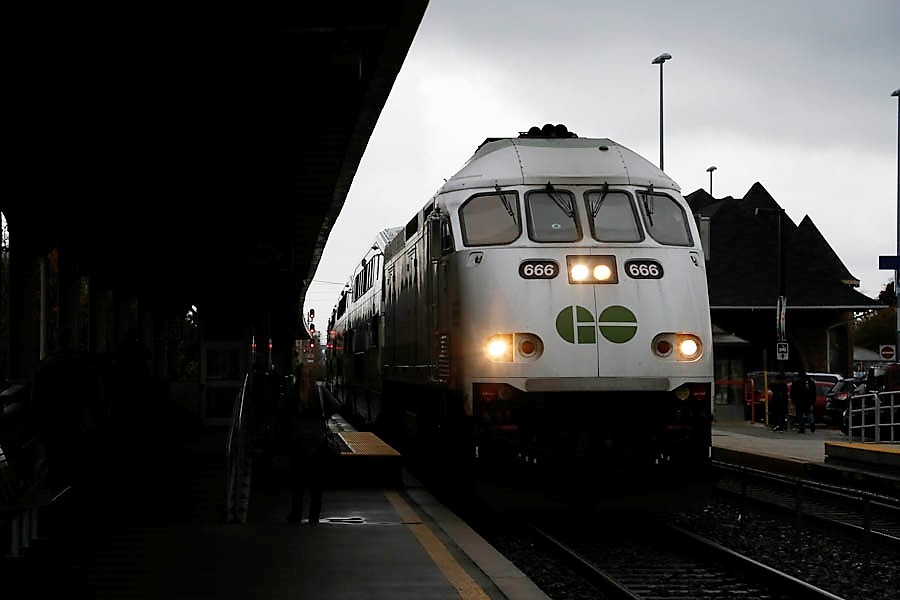 The Pointer file photos/Shutterstock/Graphics TRBOT
Could fare integration fix the GTA's transit woes and help meet carbon targets?
Transit across the GTA doesn't work.
That's not an opinion, it's a fact. A multitude of different agencies operate throughout the area, with limited link-ups and different fare structures. Getting from Square One to Toronto Zoo by transit, for example, is a herculean task.
The trip (pictured) can cost $6.30 or $11.66 and journey times can vary by half-an-hour, from two-hours-and-15 minutes to two-hours-and-43-minutes. Driving during rush hour would take 58 minutes and cost around $6 in gas, at current fuel prices.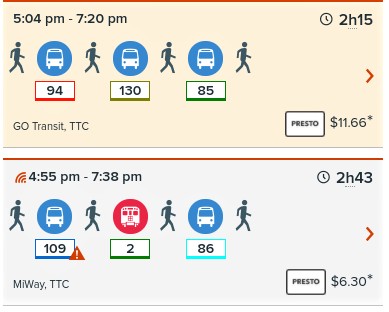 A trip calculator from Square One to Toronto Zoo shows how inconvenient, expensive and varied transit travel in the GTA can be
There's almost no integration.
Agreements do exist between transit services, including Brampton Transit and MiWay, but they are ad hoc and poorly designed for passengers who need to travel between jurisdictions. Some riders might be unaware that transferring from Brampton Transit to MiWay is free, while jumping on a TTC bus will cost an extra $3.25.
Even stuck in bumper-to-bumper traffic on Highway 401, GTA drivers can snigger at the fate of the Mississauga commuter. Commuting to and from downtown Toronto, they might have to combine a TTC subway ride ($3.25), Lakeshore West GO trip to Clarkson ($7.45) and MiWay bus ($0.80) to make it home every evening.
The system is expensive, inconvenient and a huge disincentive to using buses or trains. If Ontario wants to continue funding transit, not only to reduce congestion, but to meet carbon reduction targets at the local, provincial and federal levels, there's no point in spending money on a system that dissuades people from using it. The recent announcement of much more severe carbon taxation by Ottawa to meet the Liberal government's climate obligations raise questions about coordination with other levels of government to ensure targets will be met.
An outdated, inefficient transit system flies in the face of these commitments.
A new report from the Toronto Region Board of Trade (TRBOT) proposes a European model of transit governance for the GTA, with fare integration at its heart. It suggests creating a transit federation allowing all agencies in Toronto, the 905, Waterloo and Hamilton to communicate, integrate schedules and sign up to a system of zones for fare standardization.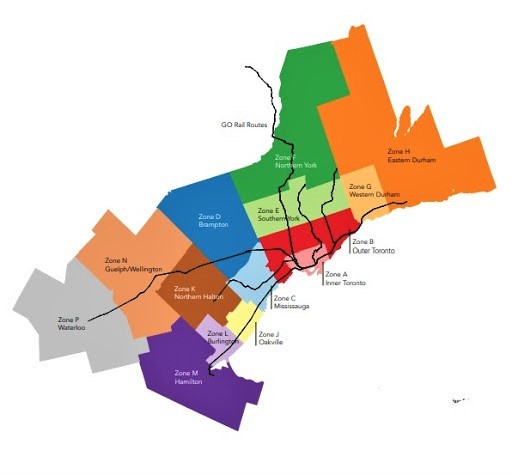 What an integrated GTA transit-zone system could look like
GO Transit would play a central role in the proposed structure.
Instead of paying for GO, MiWay or TTC separately, city zones would allow residents to use transit without worrying about the logo on the side of the vehicle. It could be the key to freeing up an anachronistic system.
"The idea would be now you can go from Mount Pleasant to Bramalea and connect to Brampton Transit on either end, all just paying a single Brampton Transit fare," Jonathan English, director of policy (transportation) at TRBOT and the brains behind the report, explained to The Pointer. "In effect, what we're creating is multiple east/west subway lines in Peel Region."
Metrolinx's GO Transit system is flagged as the key to any fare integration. Currently, there are limited link-ups between local transit systems and GO trains or buses, which crisscross the GTA, blind to jurisdiction. In Toronto, a now cancelled provincial subsidy had reduced fares for those transferring between TTC and GO services, while the same system in Peel still charges riders an additional 80 cents to ride the bus.
Problems also abound with all-day, two-way GO on the Milton Line and Kitchener Line.
"GO Transit is the only transit system that serves the region as a whole, but right now it is not primarily geared to trips that do not begin or end in downtown Toronto, which comprise the vast majority of travel in the region," the report explains. Mississauga, a net importer of jobs, is just one example of why this system no longer works. "A transfer is an inconvenience—riders should not be forced to pay extra for it."
The aim of the proposal is to help people who cross city borders that drivers don't even notice. Residents starting their trip in Malton and travelling into Rexdale, for example, will pay a fare for MiWay buses and a second for TTC services; someone travelling from Rexdale to Scarborough, on the other hand, will pay just once.
The proposal chops the entire region into zones, suggesting a standard fare of $3.25 to ride within two zones. These two zones could include Mississauga and Brampton or Brampton and outer Toronto or Mississauga and Oakville. In theory, those travelling the furthest will still pay the highest fare ($2.50 for one extra zone and $10.50 for five), while those who travel shorter distances won't be punished for switching operators.
It's a far cry from some regional transit systems around the globe, such as Hong Kong's, which is a marvel of modern, efficient and integrated people movement. But the sheer size of southern Ontario's constantly expanding urban space makes transit design a major challenge.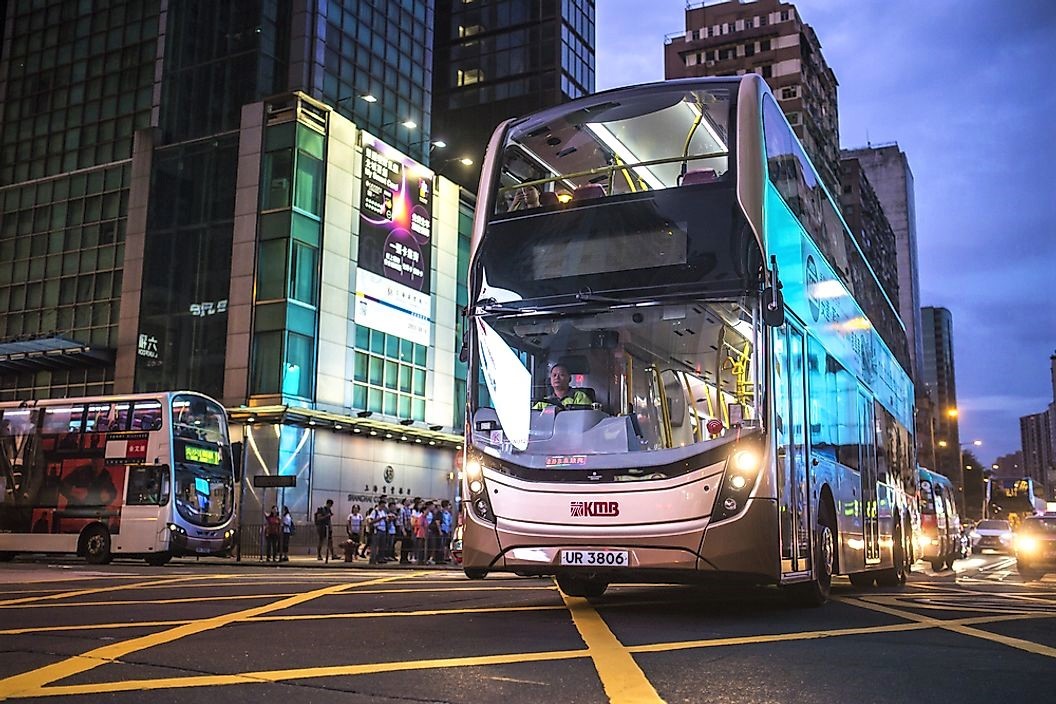 Hong Kong has one of the most integrated transit systems in the world, linking bus, rail and ferry travel, but the region is only about one-seventh the size of the GTA
The introduction of the Presto fare-card system was supposed to pave the way for better regional integration but its potential to unlock the GTA's clunky transit design has not been fulfilled, partly due to the lack of cohesion between the systems that should be partnering with each other.
The newly proposed design, with plenty of potential, comes with costs. TRBOT has calculated an annual bill of $165 million associated with the new system, 46 percent of which is lost in lower GO Transit fares.
The costs that may be borne by MiWay and Brampton Transit would be shared across GTA transit agencies. An estimate of $11 million to eliminate co-fares (80 cents per trip in Peel) is included with a further $34 million to end the cost to riders of crossing between transit services. The report argues this cost could be offset through improved ridership revenues. The change could improve service for customers without having to recruit new drivers, buy new vehicles or dig more tunnels.
"What is striking about the $165 million per year is the vast majority of the amount that is 'lost' [is GO Transit] and this is only in the short term and doesn't take into account increased revenue from increased ridership," English suggests.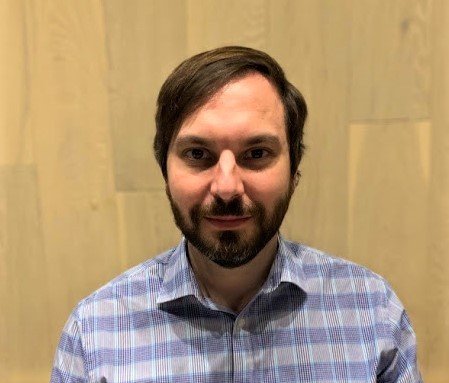 TRBOT transit-policy designer Jonathan English says initial losses to integrate fares could be recouped from increased ridership if residents are incentivized to use transit
Brampton Transit and MiWay both say they are open to fare integration, but warn of the costs.
"As mentioned in the TRBOT report, there are substantial costs associated with fare and service integration and that must be addressed," a City of Brampton spokesperson noted. "Regardless, Brampton Transit is prepared to consider all options for further enhancing fare and service integration."
"Service and fare integration are key to unlocking transit's potential in the GTHA and we will continue to work constructively with our transit partners on advancing opportunities in this area," a Mississauga spokesperson said on behalf of MiWay.
Although clearly cautious of the costs, both agencies are aware of the system's potential. "Many Brampton Transit bus routes connect to five different GO Train stations," Brampton officials point out, while Mississauga's referenced the "extensive regional network" MiWay links into.
For years, Metrolinx has been tasked with understanding fare integration better, but little progress has been made. The most recent document on the transit agency's website is from 2018 and references the benefits of cap-in-trade funding, a Liberal climate policy scrapped by Doug Ford soon after he took office.
At Queen's Park, the Ministry of Transportation has earmarked billions of dollars for expensive subway projects and a new highway between Milton and Vaughan, suggesting funds could be available to back a new integrated system in the GTA.
A recent report from the Auditor General flags fare integration as a key goal for Metrolinx, but — aside from co-fare agreements through the GTA and more use of Presto cards — the report lists no progress.
The lack of public discussion from Metrolinx has left room for TRBOT to move in with its plan.
"The Toronto Region is a single economic unit, so the transit system must allow people to travel between municipalities as easily as they may within them," the report argues. "Routes should not end arbitrarily at a municipal boundary, and connections should be seamless between agencies. Fares should rise gradually as boundaries are crossed, rather than doubling. Transit should not prevent a Pickering resident from seeking a better job across the line in Toronto."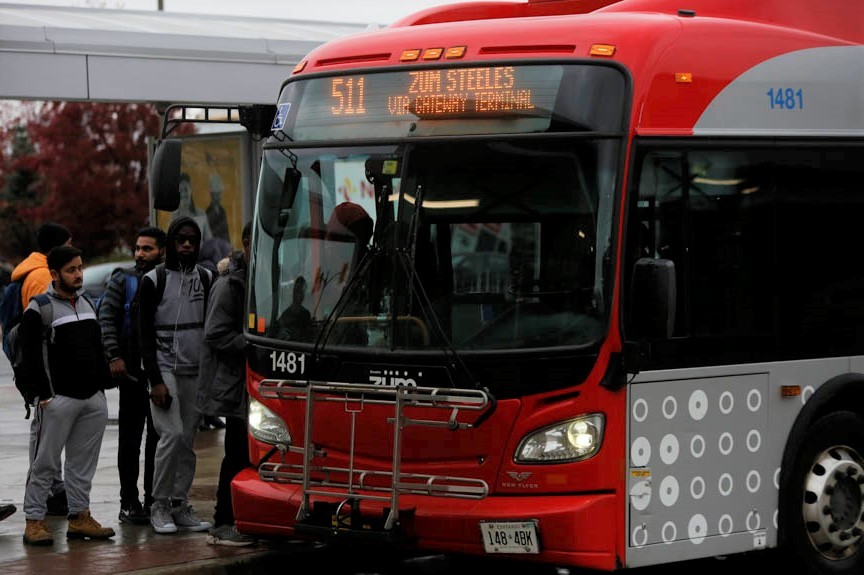 Brampton Transit riders travel daily to other parts of the GTA, using a poorly integrated fare system
Instead, the current system sees individual transit agencies hunker down to create their own budgets and schedules. They are left to react to schedule changes as they happen or on short notice from friendly agencies, while passengers can be left waiting in the cold.
TRBOT thinks a transit federation, with all cities as equal members, would solve this.
"Municipal governments who best understand the needs of their constituents will still set the policy direction of their own transit systems," the report adds. "Each agency would be an independent member of the Transit Federation, rather than being subordinated to other agencies or levels of government. Employees of municipal transit systems will continue to maintain their existing jobs unchanged. The only changes will directly address the key areas where regional coordination is needed."
Aside from the significant financial stumbling block, the key to the proposal is creating new habits. For zones to be effective, riders will need to get used to tapping on and off again to make sure they don't over pay.
English says there has been "genuine" interest from transit agencies, but for now the proposal remains a concept. TRBOT believes any real expansion of GO will need to address its plans for zones.
"GO has really interesting plans for radical expansion," English says. "While we think it's going to take time and the details have not all been worked out, if these plans come to fruition, they will require a fare response as well."
---
Email: [email protected]
Twitter: @isaaccallan
Tel: 647 561-4879
---
COVID-19 is impacting all Canadians. At a time when vital public information is needed by everyone, The Pointer has taken down our paywall on all stories relating to the pandemic and those of public interest to ensure every resident of Brampton and Mississauga has access to the facts. For those who are able, we encourage you to consider a subscription. This will help us report on important public interest issues the community needs to know about now more than ever. You can register for a 30-day free trial HERE. Thereafter, The Pointer will charge $10 a month and you can cancel any time right on the website. Thank you.
Submit a correction about this story