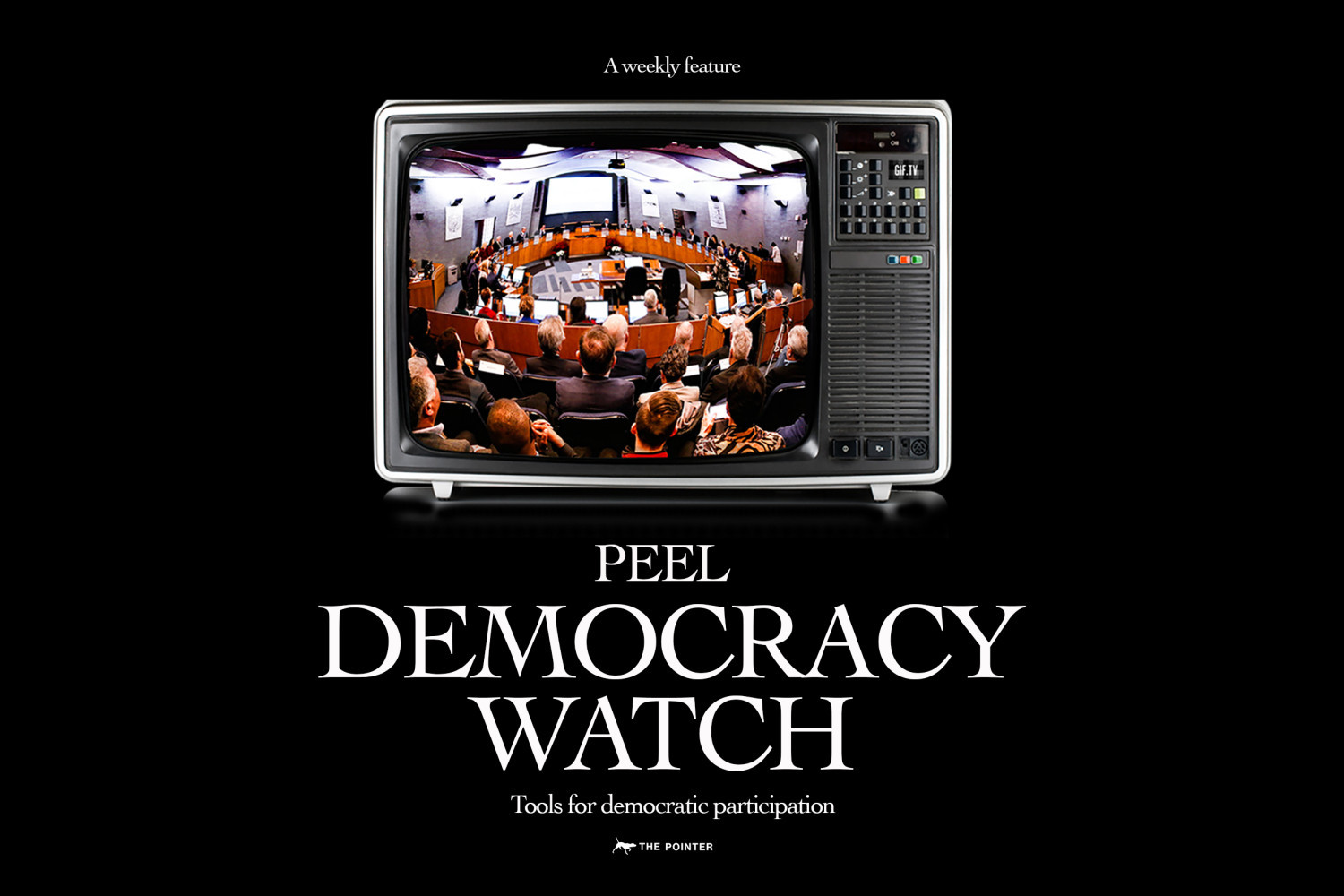 Feature illustration from Joel Wittnebel/The Pointer
Region puts mental health, climate change, housing at top of funding wishlist; Caledon deals with air quality issues from aggregate mining, trucking 
Council
Province follows up on air quality monitoring requests
In May 2022, a resident of Bolton delegated before council raising concerns about air quality in specific areas across Caledon where aggregate and vehicle traffic—namely trucks—running on diesel, is constant. In August, former mayor Allan Thompson brought the concerns to the Association of Municipalities of Ontario (AMO) conference, which prompted the Ministry of Environment, Conservation and Parks to assess air quality within residential areas in the vicinity of the Caledon aggregate operations and Bolton distribution centre for up to six months.
"My staff will be meeting with staff of the town to proactively identify future needs and appropriate locations for the short-term air monitoring study, as well as finalize the joint working group materials while you wait for Council's 2023 budget decisions. We look forward to a continued partnership with the town in the months ahead," the letter from Minister David Piccini states.
The correspondence between the Town of Caledon and MECP can be found here.
Previous reporting:
Board Meeting
Indigenous student trustee request
A delegation will be made before the Dufferin Peel Catholic School Board regarding the creation of an Indigenous Student Trustee.
Government Relations Committee
Update on regional advocacy priorities
The Region's Government Relations Committee will receive an update on key issues the Region of Peel will be prioritizing for advocacy to the provincial and federal governments. The long list, which includes everything from support for mental health services, to housing for human trafficking survivors, is focused on several key areas.
To the provincial government, the Region is looking for further details about infrastructure support to cover the costs created by Bill 23 and the ill-conceived housing plan.
For Prime Minister Justin Trudeau's Liberal government, the Region of Peel is looking for housing support to increase the availability of affordable housing and dollars to support the implementation of climate change mitigation efforts.
Read the full report update here.
Previous reporting:
Submit a correction about this story