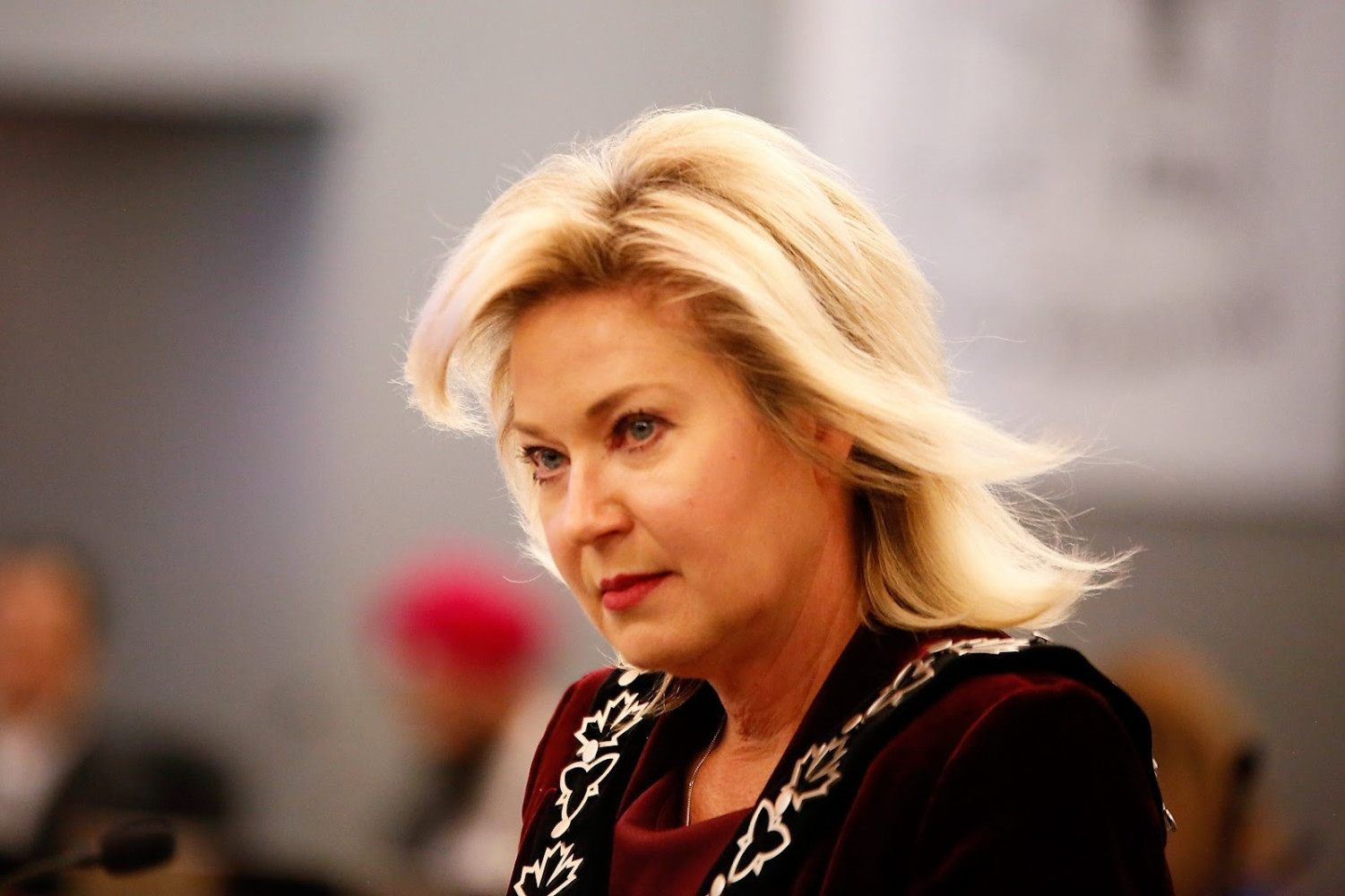 (The Pointer files)
The 'Mexit' strategy: Bonnie Crombie to introduce motion aimed at pulling Mississauga out of Peel Region
Mississauga wants out, but will a premier accustomed to control grant Ontario's third largest city its freedom?
Departing the Region of Peel has been a preoccupation over the years since Hazel McCallion, whose almost four decades at the helm of city council featured regular battles with premiers as she pushed to get Mississauga out from the clutches of regional government. Elected officials have long argued that without having to subsidize its smaller neighbours through tax dollars funnelled from City coffers to the Region, Mississauga would be able to realize its true potential.
Mayor Bonnie Crombie has picked up the baton, exhorting anyone who will listen to help her city gain its independence. Since becoming a part of Peel Region when the city was created in 1978, Mississauga has remained hitched to its smaller neighbours, Brampton and Caledon, something Crombie says is holding her city back. With a premier determined to push through his plan to create 1.5 million new homes across the province by 2031, it may be exactly what Mississauga needs to finally convince the government of Ontario it should be allowed to shape its own future.
So what is the exit strategy?
Crombie says she plans to introduce a motion to reaffirm council's position on independence, and give new council members a chance to weigh in. Her motion will include language that encourages the Province to immediately appoint a facilitator to ensure its proposed assessment of Peel's regional government structure (part of a recent proposal by the PCs to rethink the value of regional government in Ontario) gets underway as soon as possible.
"It is my hope that at the end of this assessment, Mississauga's case for independence will be supported by the provincial facilitator's findings – and I believe that Mississauga's point of view is aligned with many provincial priorities and supported strongly by the economic realities of our city," Crombie said.
The 1974 Region of Peel Act, like other provincial legislation around the same time that created Ontario's other regions, was an attempt to help small municipalities manage the projected growth that was on the horizon. Places like Caledon and Brampton, and eventually Mississauga, which was made up of a number of villages and hamlets, could not pay for all the services required to support explosive growth. Regional government was a way to combine service delivery across large geographic regions, with lower-tier municipalities sharing property tax revenues that collectively allowed them to afford costs that would have crippled them individually.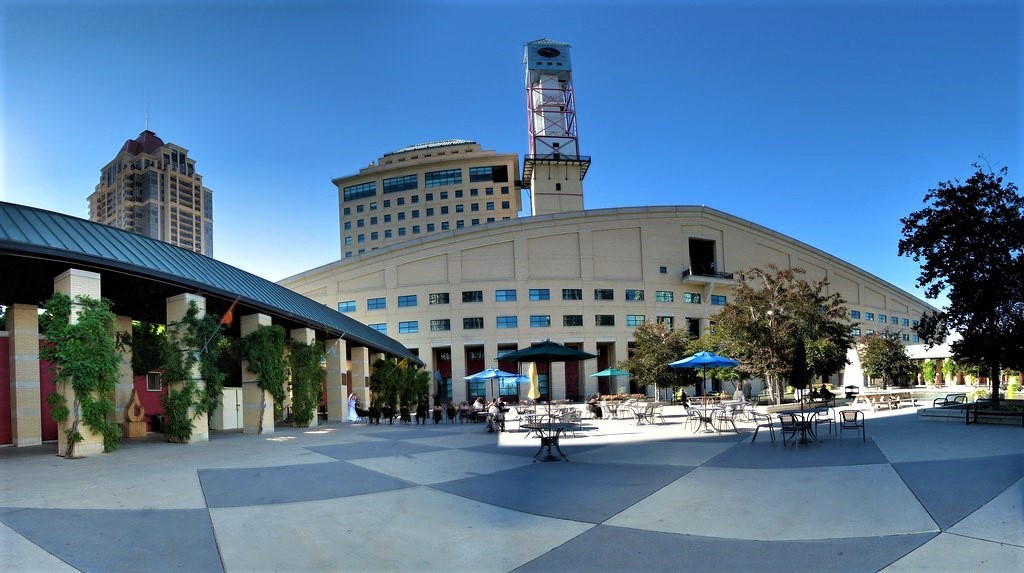 Mayor Bonnie Crombie argues that as an independent city, Mississauga will be able to use all of its tax revenue on growing into a city of the future.
(City of Mississauga)
From policing and garbage collection to roads, public health and all the underground infrastructure, Peel's three lower-tier municipalities simply could not afford to accommodate the flood of hundreds of thousands of new residents on their own.
Mississauga grew from less than 200,000 residents in 1971 (before it became a municipality) to more than 500,000 about 20 years later. Brampton's population more than doubled from 1971 to 1981, exploding from 72,000 residents to 152,000 in one decade. The cost of this hyper growth and many issues around planning, had to be handled under the umbrella of an upper-tier regional government, the Province believed.
But there were numerous problems with the system. Because of its larger population and earlier growth horizon, Mississauga residents paid an outsized portion of taxes to cover infrastructure and services like regional roads, stormwater systems, sewers, water mains, policing, waste collection and public health in Caledon and Brampton.
Mississauga grew to more than 700,000 residents, far bigger than single-tier cities like Hamilton, London and Kingston. Yet it is still hindered by decisions and funding for Caledon's and Brampton's future growth. While Peel's biggest city has transitioned to an urban growth strategy, with much more density that generates far more revenue per acre, Caledon has recently planned for costly sprawl that is subsidized by property tax payers in Mississauga.
Crombie has pointed this out repeatedly, and has stated her city cannot grow the way it wants, while hindered by its responsibilities to two other municipalities that have not pursued the type of urban future Mississauga has.
"Analysis shows we send $85M to the region to fund the growth of other cities," Crombie tweeted in 2019. "This is not fair to residents and businesses. Our money should go towards Mississauga priorities. We must be able to govern our affairs and set our vision without interference."
That was when Doug Ford and his PCs first proposed a rethink of regional governments across the province. But after creating false hope for cities like Mississauga, the 2019 regional review resulted in no changes to the status quo.
Now, once again, as part of its controversial Bill 39, enacted late last year, Ford and his powerful PC majority government proposed revamping regional governments in Peel, York, Halton, Durham, Niagara and Waterloo by appointing provincial facilitators to assess the mix of upper and lower-tier governments.
Crombie says she is adamantly opposed to the idea that has been floated of merging Brampton and Mississauga together into one municipal entity, essentially creating a "City of Peel."
In a statement to The Pointer, the Mayor said an amalgamation would not be in the best interests of Mississauga residents, and it would simply change the structure without addressing the underlying problem she, and leaders before her, have been trying to solve.
"An independent Mississauga recognizes that the city is mature and able to determine its priorities and make its own decisions without having to ask Brampton or Caledon for permission.
"We want to invest our tax dollars in our own priorities, without the approval of other municipalities, which is why separation from the Region is the best path forward," she added. "There are opportunities to cost share with the other municipalities effectively by entering into cost sharing arrangements as we do with other levels of government."
The next step of this process, she explained, is for the Province to appoint the facilitator who will review the current structure and determine what changes should be made and the associated timelines.
"It's my view that independence would provide greater fairness for Mississauga taxpayers, create a single point of contact for public-facing services and help cut red tape for residents and businesses," Crombie said. "It would also help us better plan for future growth, by increasing the diversity of housing options, to support the province's goal of building 120,000 new homes in Mississauga, as well as the transit and critical infrastructure needed to support it.
"Mississauga deserves to decide our own fate."
Crombie says she will be eagerly awaiting the next step of this process, and looks forward to working closely with the Province's facilitator once appointed to continue to make the case for Mississauga's independence.
It remains unclear how receptive the PC government will be.
In the last months of 2022, Premier Ford introduced several pieces of legislation targeted at supercharging the PC's ambitious housing goals, to build 1.5 million homes by 2031. It is a push that has been met with much controversy from municipal leaders, including Crombie, along with urban planning experts and environmental organizations across Ontario. Crombie criticized Ford's housing plan as nothing more than a taxpayer-funded gift to developers who will no longer be required to pay certain construction fees meant to cover infrastructure costs so their buyers will have services they need. Ford told Mississauga's mayor to "stop being disingenuous" and "get on board" with his PC government's controversial housing Bill.
But Crombie has made her position clear: she is not backing down. She says Bill 23 has the potential to render city councillors useless when it comes to decisions on housing, calling out Ford and his PC government for helping line the pockets of developers, at the expense of the public, refusing to back down when the Premier publicly lashed out at her opposition to the controversial legislation.
Crombie says if the provincial government allows Mississauga's separation from Peel Region, it would help the city's goal of sparking housing growth in a region that is currently in the midst of a severe affordability crisis.
"I believe that an independent Mississauga will reduce the amount of red tape and eliminate duplication for two levels of government, speed up the development process and that will help create jobs and help us get more affordable housing approved," she said during The Pointer's What's the Point podcast in October. "This is about fairness and value for our taxpayers because our tax dollars should stay in our city and be used to support our residents and our priorities."
During her time in the mayor's chair, Crombie has been determined to finish the job she inherited from her predecessor, Hazel McCallion, to make Mississauga an independent city. She has said the move is about value and fairness, but noted it would take political will on the part of the Ontario government to change the city's status.
In 2019, when the Ford government conducted a review of regional governments, after a motion endorsed by Crombie to leave Peel Region was brought forward, the move came after Ford slashed Toronto's city council seats and wards almost in half and cancelled planned elections for the regional chair position in Peel, Muskoka and York.
Crombie made her case again ahead of October's municipal election when the focus of her campaign platform was a renewed call for the Province to allow Mississauga to separate from the Region of Peel.
After the 2019 review, Ford reassured municipal politicians he was done interfering with municipal government. However, in December, Ford began toying with municipal governance once again with Bill 39, the Better Municipal Governance Act, when he appointed the facilitators.
The PC government's Better Muncipal Government Act (Bill 39) proposes revamping regional government, including Peel.
(The Pointer files)
As Mississauga has matured from a sleepy suburb to an innovative city with dozens of Fortune 500 companies, a booming highrise development scene and impressive downtown skyline, North America's largest waterfront transformation and a soon-to-be-completed light rail transit system, Crombie says the City needs to shape the next chapter of its future.
A 2010 regional report found taxpayers in Mississauga — with a population roughly 35 percent bigger than Brampton's at the time — contributed 67 percent of the region's property tax revenue, compared to Brampton's 28 percent and Caledon's five percent. Mississauga would also be unburdened administratively if it needed to focus only on its own residents without considering how policies affect Brampton and Caledon.
In a 2019 Regional Governance Review Study, City staff noted the current governance model is not ideal and is "unbalanced" and "there are many systemic inefficiencies that cannot be overcome." Staff said Mississauga has outgrown the regional government model and is now being held back from realizing its full potential as a city.
In the report, a financial analysis showed Mississauga over-contributes $85 million to the Region of Peel per year – a number that has grown from $32 million in 2004 – and that taxpayers currently subsidize its neighbouring municipalities Brampton and Caledon to fund services and growth there. If Mississauga were to become a standalone city it would see almost $1 billion in savings over 10 years, staff concluded.
"In an amalgamated city, our funds would still be used to fund the services and growth of our smaller neighbours, and our representation would still be diluted at the council table," Crombie explained. "An independent Mississauga is the best way for our residents to see their tax dollars at work improving their own communities."
---
Email: [email protected]
Twitter: @mcpaigepeacock
---
COVID-19 is impacting all Canadians. At a time when vital public information is needed by everyone, The Pointer has taken down our paywall on all stories relating to the pandemic and those of public interest to ensure every resident of Brampton and Mississauga has access to the facts. For those who are able, we encourage you to consider a subscription. This will help us report on important public interest issues the community needs to know about now more than ever. You can register for a 30-day free trial HERE. Thereafter, The Pointer will charge $10 a month and you can cancel any time right on the website. Thank you
Submit a correction about this story