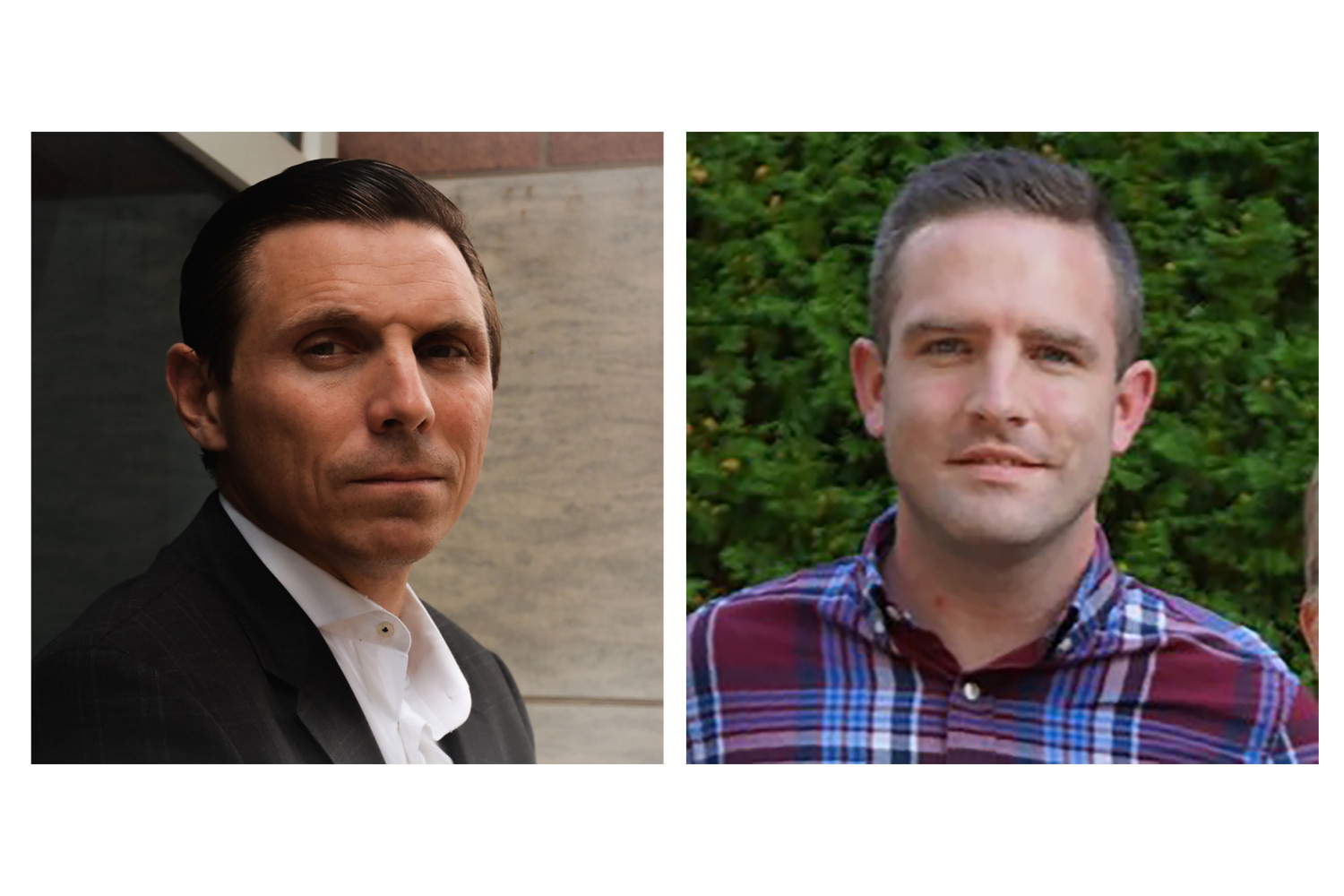 The Pointer files/Twitter
Niagara Region is suing Jason Tamming, who acted corruptly in a scandal there; why was he just rehired in Brampton under Patrick Brown & the new CAO?
Jason Tamming, who was fired by Niagara Region after the Ontario Ombudsman highlighted his corrupt behaviour in a CAO hiring scandal, has been rehired as Brampton's director of communications, culture and events, once again putting the former federal Conservative government staffer with links to Mayor Patrick Brown in charge of information flowing out of City Hall.
Tamming joins Brampton Integrity Commissioner Muneeza Sheikh on the list of people with ties to Brown rehired in their role since he was reelected in October. A number of individuals hired under Brown's leadership last term were no longer in their roles after a majority of councillors began questioning many of the hiring and procurement moves made after Brown was first elected. But since his reelection, with only two of his six former council opponents still around the table, some of the departed individuals, including Tamming, have been brought back, despite the controversy that surrounded them.
Before being hired under Brown in 2019, Tamming was fired from his communications position in Niagara after his role in a scandal involving a rigged process to hire Carmen D'Angelo to lead Niagara Region as its CAO, at the time.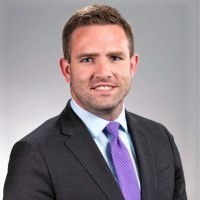 Jason Tamming has been rehired as the City of Brampton's director of communications, culture and events.
(Linkedin)
Ontario Ombudsman Paul Dubé investigated the hiring competition, traced emails and documents that had secretly been sent by Tamming to D'Angelo, then released his public investigation report, titled "Inside Job". It describes Tamming's corrupt behaviour, when he secretly provided D'Angelo with the questions and answers for the interview process, which none of the other candidates were given.
In response to an interview question, for example, about ideas for economic development in Niagara, Tamming, who participated in the drafting of the questions and answers, advised D'Angelo to say a Bank of China branch should be pursued.
Dubé wrote that, "The Chair's Director of Communications (Tamming) provided information to help Mr. D'Angelo draft his written submission and presentation."
"The Regional Municipality of Niagara's 2016 CAO hiring process was an inside job, tainted by the improper disclosure of confidential information to a candidate – a candidate who was ultimately successful and became the region's most senior administrator," Dubé wrote in his investigation report. "Individual actions led to some of the wrongdoing I found during my investigation… I found that the regional municipality's actions with respect to the CAO hiring process were unreasonable, unjust, and wrong."
Tamming departed the City of Brampton last year when a majority group of councillors began raising concerns around hiring and procurement under Brown's leadership, initiating six separate external investigations, all of which were later cancelled by Brown who was at the centre of the third-party probes.
Tamming was recently rehired in his old role as head of communications following Brown's reelection in October.
When he was originally hired under Brown in 2019 the mayor claimed he was not aware of Tamming's conduct in Niagara and had not read the Ombudsman's scathing Inside Job investigation report.
Prior to Tamming's initial hiring in Brampton in 2019, Brown had previous connections to the man. Before his career in municipal government, Tamming worked in Ottawa as a Conservative government staffer while Brown was a Conservative MP. In Niagara, Tamming worked closely with a group of Conservative figures tied to former MP Rick Dykstra, who served together with Brown as a Conservative backbencher in Ottawa, and then became Ontario PC Party president while Brown was the leader and the two were close friends.
Both Brown and Dykstra were forced out of their roles with the Ontario PC Party when allegations of sexual assault against both men came forward. They both deny the allegations.
The Pointer asked Brown why Tamming was just rehired, even though the mayor was made aware of his conduct and the Ombudsman's report detailing his corrupt behaviour in Niagara. Brown did not respond.
New Brampton CAO Marlon Kallideen, hired recently under Brown, was asked why he rehired Tamming and if it is his practice to hire senior staff in critical roles who have behaved corruptly while previously employed by a municipal government.
Kallideen was also asked if there was a proper hiring process used to fill the role. The CAO was asked to explain to Brampton taxpayers why Tamming's corrupt behaviour detailed by the Ontario Ombudsman was not considered when rehiring him. Kallideen did not respond to The Pointer's questions.
The man in charge of the department that receives questions from the media and who oversees all responses by the communications team is Jason Tamming.
After his corrupt behaviour in Niagara, the Region fired Tamming then sued him, alleging "The Defendants, Alan Caslin (the Niagara Region Chair at the time who Tamming worked for), Robert D'Amboise (a former Niagara staffer who was also hired by Brampton under Brown), and Jason Tamming, engaged in an unlawful conduct conspiracy and that each of the Defendants breached their respective duties of confidence to the Region, their respective fiduciary duties to the Region, and their implied duties of good faith and fidelity to the Region," according to the lawsuit.
"Mr. Tamming's provision of substantive content to Mr. D'Angelo for use in his application materials for the CAO position was improper, compromised the integrity of the hiring process, and gave Mr. D'Angelo an unfair advantage over the other candidates for the CAO position," the lawsuit alleges.
The lawsuit also alleges that after D'Angelo (who is no longer the Niagara CAO) was hired, he "secretly entered into (a) revised employment contract" with Tamming "contrary to the best interest of the Region."
Niagara Region is seeking $100,000 from Tamming for alleged breaches of his obligations.
The statement of defence claims Tamming had no motive to have D'Angelo hired as the CAO, the lawsuit was not brought forward in the proper time frame and that Niagara Region is attempting to settle a "political score" through its legal action.
In response the Region replied that Tamming's actions "constituted deliberate wrongdoing" and a "breach" of his "common law, equitable, statutory, and/or contractual obligations to the Region." The Region replied that it is not trying to settle a political score and that it acted quickly to address the conduct of the defendants when information about their actions first came to light, leading to the lawsuit which was filed in February of 2020, when Tamming was working in Brampton under Brown's leadership.
After his recent rehiring in Brampton, Kallideen was asked about the ongoing Niagara Region lawsuit against Tamming which details allegations of breach of contract, common law, and his obligations as a public servant. Kallideen was asked to explain to Brampton taxpayers, who he is supposed to serve, why he has put them and the municipality at risk by rehiring Tamming. He did not respond.
The City was asked how much was spent on the recent recruitment and hiring process for the current director of communications, as well as the number of candidates considered. City Communications, led by Tamming, responded, writing in an email that "The City does not cite specific details about individuals or the status of their employment."
Brampton taxpayers paid more than $182,000 for Tamming's salary and benefits in 2020.
During his first term of employment as Brampton's head of communications, Tamming copied city staff on an email to The Pointer in which he made blatantly misleading claims about his conduct in Niagara. On October 19, 2021, just over an hour after The Pointer published an article detailing his corrupt conduct in the hiring scandal, Tamming sent The Pointer an email from his official City of Brampton account, claiming the article contained "elements, which are entirely false and misleading…". He denied providing D'Angelo with questions and answers ahead of the CAO interview process in Niagara, despite the detailed information in the Ombudsman's Inside Job report.
In the report, Dubé wrote, "On Friday, October 7, 2016 at 12:51 p.m., the Director of Communications (Tamming) created a document saved as 'Q&A,' which appears to answer the questions assigned to the CAO candidates. A list of suggestions at the top of the page is specific to Mr. D'Angelo's experience at the conservation authority… the document is organized with the five assigned questions as headings…".
The report states:
100 Mr. D'Angelo's downloads folder at the conservation authority... At 7:27 a.m., it was saved again, this time as "[Director of Communications' initials] Q&A Suggestions."
101 [Mr. D'Angelo] opened that document while reviewing the suggested answers sent by the Director of Communications (Tamming).
102 Mr. D'Angelo told us he might have received the suggestions document from the Director of Communications.
135 The Chair's Director of Communications (Tamming) provided information to help Mr. D'Angelo draft his written submission and presentation.
Prior to his departure last year, in his 2021 email to The Pointer, copied to City of Brampton staff, he highlighted the following from The Pointer's article: "Tamming misled the Ombudsman".
Tamming claimed: "This statement is false, and an editorial opinion, not fact. The interviews with the Ombudsman are confidential and I provided testimony that was accurate. The Ombudsman did not allege my testimony was false."
Tamming's claim was blatantly false. The following is from the Ombudsman's investigation report:
102 ... The Director of Communications (Tamming) told us that Mr. D'Angelo had his phone number and may have called to discuss the questions from the search firm. He told us that Mr. D'Angelo provided him with some proposed answers, and that the Director gave him "some insight to" those answers.
In response to Tamming's claim that he did not mislead the Ombudsman, The Pointer stated, "You wrote out the questions and answers, tailored specifically for Mr. D'Angelo. These were provided to him in a document. You did not provide him with 'some insight' over the phone, you wrote out the questions and detailed, specific answers tailored for Mr. D'Angelo in a document that was given to him. You did not do this for any other candidate."
Tamming did not respond.
He is now back in the role as head of communications for the City of Brampton, rehired under the leadership of Patrick Brown.
---
Email: [email protected]
Twitter: @JessicaRDurling
---
COVID-19 is impacting all Canadians. At a time when vital public information is needed by everyone, The Pointer has taken down our paywall on all stories relating to the pandemic and those of public interest to ensure every resident of Brampton and Mississauga has access to the facts. For those who are able, we encourage you to consider a subscription. This will help us report on important public interest issues the community needs to know about now more than ever. You can register for a 30-day free trial HERE. Thereafter, The Pointer will charge $10 a month and you can cancel any time right on the website. Thank you
Submit a correction about this story