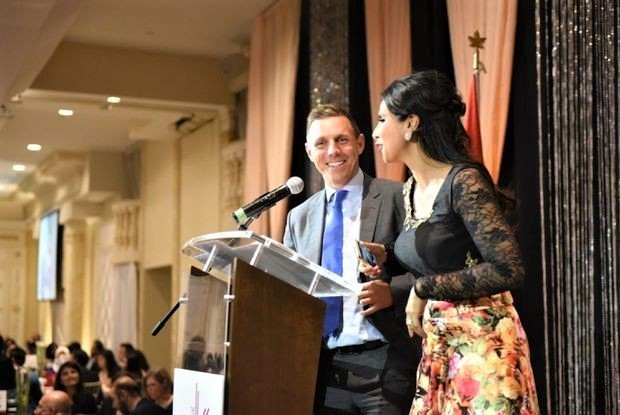 (Patrick Brown)
Muneeza Sheikh billed taxpayers 7 times more than Brampton's other integrity commissioners; New CAO pushes Patrick Brown's political spin to rehire her
After Patrick Brown's reelection, the City of Brampton is contradicting its own position on Integrity Commissioner Muneeza Sheikh, following a legal report last year by senior staff that highlighted her exorbitant billing and included an external legal opinion that a lawsuit filed by the disgruntled lawyer after she was fired had no merit.
Less than a year after terminating her contract, the new Brampton Council, led by Brown, has rehired Sheikh, who had ties to the mayor before she was initially given the job, despite having no experience.
A statement by the City on the rehiring was released and posted discreetly to the Brampton website in January under the leadership of new CAO Marlon Kallideen, who was appointed under Brown's leadership without a normal, publicly transparent Council-directed hiring process for the administration's top position.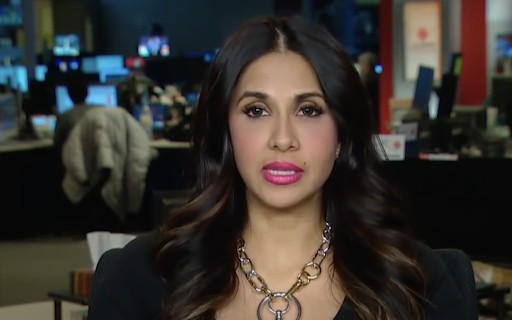 Muneeza Sheikh was fired from the City of Brampton less than a year ago. She was offered her job back last month.
(CBC-Youtube)
The statement includes political language critical of the six councillors who had opposed Brown for much of the previous term and called for Sheikh to be let go. The official City of Brampton statement follows the narrative Brown has used against the same opponents for more than a year. He publicly supported Sheikh's lawsuit against his own City administration and the six council members who eventually voted for an independent third-party investigation into the initial hiring of Sheikh, which Brown later cancelled when he called a snap council meeting during the municipal election campaign period in August and had just enough votes (due to a councillor who could not attend the last-minute session) to terminate the external probe.
"The City of Brampton sincerely offers its apologies to Muneeza Sheikh for the events that occurred leading up to and following her departure as Integrity Commissioner in March of 2022," the January 19 statement reads. "The City of Brampton recognizes that there were inaccurate and defamatory comments made by some councillors at that time that unjustly and falsely disparaged Ms. Sheikh's reputation as Integrity Commissioner for the City of Brampton… To right this wrong, the City of Brampton is pleased to welcome Ms. Sheikh back…".
An integrity commissioner's job is to hold elected members of council accountable to the code of conduct that governs their behaviour. The IC investigates complaints against members and makes recommendations for their punishment if they are found to have contravened the code. The maximum penalty under the Municipal Act is loss of pay for 90 days.
Former councillor Jeff Bowman, one of the members Sheikh named in her lawsuit, told The Pointer he was not contacted by any staff with the City for his approval of the statement or to inform him that it was going to be released publicly, despite the critical comments directed at him and the other five who voted for Sheikh's dismissal last year and were subsequently sued by her.
"I would have thought, being named in the lawsuit, I would have been informed," Bowman said.
Current Councillor Martin Medeiros said he and fellow Councillor Pat Fortini have steered clear of the entire matter because they were named in Sheikh's lawsuit. Charmaine Williams declined to comment. Gurpreet Dhillon and Doug Whillans did not reply.
The published City statement's charged political language, critical of certain elected officials—claiming they "unjustly" and "falsely disparaged" Sheikh—is not supposed to be used by Staff who are obligated to remain impartial and apolitical in all matters, as dictated by various policies and pieces of legislation that clearly establish conduct rules to ensure politics is left to members of council while administration of the municipality in the best interest of taxpayers is handled by the civil servants who work directly in the local government.
Despite the City's release of the statement, Kallideen, who is ultimately responsible for its publication, has failed to explain how the four former and two current members of council "unjustly" and "falsely disparaged" Sheikh.
The Pointer asked Kallideen why he authorized such a blatantly political public statement by the City of Brampton highly critical of two current and four former members of council, accusing them of unjust behaviour, wrongdoing and making false remarks, supporting allegations in Sheikh's lawsuit against the City and the six individuals that have not been tested in court.
"At all times, the CAO has acted in line with Council direction related to this matter," City of Brampton spokesperson Natalie Stogdill replied in an email.
If it was council, under the leadership of Brown, who ordered the wording and release of the statement, it is unclear why it was attributed to the City and not the politicians who have supported Sheikh in the politicized controversy surrounding her work.
Kallideen was asked why Bowman, who was implicated in the City's accusations, was not given the opportunity to review the statement and approve it before its release. The CAO did not respond to the question.
When her contract was terminated following a council vote on March 11 2022, some members who supported the move raised concern about the amounts she had billed taxpayers. She had been simultaneously working as a partner in her law firm.
A July report, produced after Sheikh threatened to sue the City and the six councillors, by Brampton's head solicitor and commissioner of legislative services, at the time, Diana Soos, detailed how much Sheikh had billed taxpayers while working as the integrity commissioner.
She was paid $879,821 from July 11, 2019 to March 11, 2022, which worked out to $329,932 on an annualized basis. This was more than seven times higher than the annualized amount billed by the five integrity commissioners who held the role before and after Sheikh.
Their average annualized billing was $45,774, from 2010 to 2022, not including the years Sheikh held the role.
In the two full years Sheikh held the position, 2020 and 2021, she reported that she completed two investigations and had another three ongoing at the end of 2020, and it is unclear how many investigations she completed in 2021, according to the information on the City's Integrity Commissioner web page.
By comparison, in 2018, the integrity commissioner, prior to Sheikh's hiring, handled about a dozen investigations, completing most of them within the year; some were initiated in 2017. The average annualized billing for each of those two years was about $20,000.
When her billing was first reported to council members early in 2022, some of those who eventually voted to end her contract raised concerns over the amounts being charged to taxpayers.
"One of the main concerns raised by Council… when the decision was made to terminate Ms. Sheikh's services, included the relative cost of her services as compared to other integrity commissioners," Soos wrote in her July in-camera report to council which was obtained by The Pointer.
It was a response to Sheikh's threat to file a lawsuit against the City and the six members who voted to replace her. They had stood up to Brown on a number of governance issues, including the controversial hiring process he took over in 2019 when Sheikh was given the job.
After she was let go, Medeiros, Bowman, Fortini, Williams, Whillans and Dhillon voted for an investigation into the hiring of Sheikh who had no experience in municipal law and had never worked as an integrity commissioner (only Medeiros and Fortini remain on council, after Williams became an MPP, Bowman and Whillans retired and Dhillon lost in October's election).
After the probe by an external third-party investigator was launched, Sheikh then followed up on her threat and filed the lawsuit against the City of Brampton and the same six councillors who voted to have her contract terminated.
Since she was rehired last month, the City has not provided any public information about Sheikh's new contract; it is not known if a billing cap or maximum hourly rate were agreed to.

Invoices paid by the City for Sheikh's services as Brampton's Integrity Commissioner, compared to five other Integrity Commissioners hired by the City since 2010.
(City of Brampton.)

It is unclear if Sheikh's lawsuit remains active or if it has been withdrawn since she was rehired. The City and CAO Kallideen did not respond to requests for an update. Sheikh and her lawyer did not respond to requests for information on the status of the lawsuit. Bowman said he has not been informed that it has been withdrawn and is operating on the assumption it is still active.
It is unclear how Sheikh could function as the current integrity commissioner if she has an active lawsuit against two of the members she has to hold accountable, Medeiros and Fortini.
Government law expert Jack Siegel of Blaney McMurtry LLP provided an independent assessment of Sheikh's draft lawsuit for the July staff report to council in closed session. Siegal wrote that, "the proposed action does not appear to be particularly well-grounded on its merits for a number of reasons…". He advised the City that, with his assessment that the lawsuit had little chance of succeeding, the modest sum of $27,500 should be offered to settle, as that was all she was entitled to under the termination provisions of Sheikh's original contract with the City; a small amount on top of this to cover some legal costs was also suggested by Siegel.
He took particular issue with a line from the letter by Sheikh's lawyer outlining her legal threat, where she suggested any lawsuit by her would bring negative attention to members of council during a municipal election campaign. Siegel wrote, "members of council are obliged to put the financial interests of the City ahead of any political considerations…".
Soos, who was the head solicitor for the City at the time, subsequently reported to council that: "The City's external legal counsel has assessed the merits of the allegations and claims and has determined that the potential litigation proposed by Ms. Sheikh has little to no merit."
In May, Council ordered an investigation into her initial hiring, under Brown's leadership, as she had no experience in municipal law and had never worked as an integrity commissioner. She had ties to Brown during his time as the Ontario PC leader when her husband at the time did work for him, and Sheikh publicly defended Brown's character after allegations came forward that he had sexually assaulted two young women earlier in his political career, allegedly asking one to perform oral sex in his home which she did for a short time before stopping, and, in another alleged assault, forcing himself on top of another young woman on his bed, kissing her while his penis was erect before she removed herself.
Brown denies the allegations which still stand.
Sheikh and Brown had attended some of the same events prior to her hiring in Brampton and he even used a photo of them standing next to each other at the microphone in one of his election campaign websites.
When the independent investigation into her hiring was launched, probes into contracts involving other individuals with connections to Brown were also initiated: including an independent forensic audit into the failed Brampton University project which saw friends of the mayor and Rowena Santos receive lucrative contracts without a proper RFP process; billing to the City for legal services involving a lawyer used by Brown personally; the RFP to shape the Municipal Development Corporation initiative, which was given to an associate of Brown who had no experience in the area; and the RFPs around COVID-19 supply purchases, after a private equity firm was given a contract for masks that was supposed to be for $82,000 but ended up costing $896,000.
Brown ended all of the investigations in August, through a Special Meeting he called hastily to terminate the probes.
Sheikh was given the job in 2019, following the City's previous integrity commissioner, Guy Giorno, resigning in the weeks following Brown's election as mayor stating that because the two knew each other and had worked together in the past, the connection could be perceived as a conflict.
Sheikh ignored similar calls to avoid any possible conflict, a concern raised by Democracy Watch co-director and government accountability expert Duff Conacher, who said her previous ties to Brown were disqualifying.
The initial tender for the integrity commissioner contract closed on April 5, 2019, but a few weeks later on May 22 Brown introduced a motion calling to end the ongoing hiring process – throwing out the bids when the competition had closed a month prior.
His motion would lead to the controversial appointment of Sheikh on July 10, 2019, one of three names that were considered; the others were Principles Integrity and Robert J. Swayze. They are both well known in municipal law and have decades of experience between them working as the integrity commissioner for many municipalities in Ontario. Sheikh had no such experience in municipal law.
Brown's motion ending the previous search argued that the "appointment of an Integrity Commissioner and Lobbyist Registrar under a recruitment model would better achieve the objectives of this Council" and that Council reserves "the right to cancel the Proposal Call at any time, either before or after the Closing Date."
He never explained why he did not want to proceed with the almost completed hiring process Brown suddenly cancelled.
Principles Integrity, which has served in the role for approximately 50 municipalities and other public bodies across the province, including Mississauga for a time, was appointed in Brampton, temporarily in 2022 after Sheikh was fired.
Swayze has served as IC for various municipalities over the past two decades, including in Mississauga, Oakville, Guelph and many others.
Patrick Brown alongside Muneeza Sheikh, an image that was previously used as part of Brown's campaign material.
(Patrick Brown)
Her initial hiring wasn't without criticism, both The Globe and Mail and the CBC published stories drawing attention to the appearance of a conflict of interest putting Sheikh into a role that would see her eventually handle at least one investigation into a complaint against the mayor.
"An integrity commissioner is essentially a judge for members of council on ethics issues and cannot have even the appearance of bias," Democracy Watch's Conacher told the CBC. "And her relationship with Patrick Brown crosses the line, and as a result she will have to step aside and let someone else be the decision maker if there's any complaints filed about him."
"Just because they're from different parties or different levels of government wouldn't neutralize what she has said about Patrick Brown and has posted publicly about him in terms of comments in support of him," he said.
Sheikh said she had no personal ties to Brown and would not recuse herself in cases involving him. A promise that she would keep, handling complaints against him including when she fully exonerating Brown for an appearance at a Brampton indoor hockey facility when it was not supposed to be used for recreational play during the pandemic lockdown.
He had been caught there on video by Rebel News, and the YouTube clip was viewed hundreds of thousands of times, clearly showing Brown at the rink, next to a hockey bag filled with equipment and his name on it.
Sheikh accepted his claim that he was not there to play, even though the video footage showed the bag and players who said on camera that Brown was a regular at the game, which was not allowed under pandemic rules at the time.
She dismissed the complaint without interviewing key witnesses and did not consider the video evidence. She failed to apply provincial policies in place at the time or expand her probe to examine Brown's use of the facility to play hockey for months with his friends during the lockdown when he was not supposed to be playing. Children and others, meanwhile, were locked out and not allowed to play, while the mayor skated with friends.
After her removal in March, Brown voiced criticism of the decision to fire her and eventually supported her lawsuit.
Emails obtained by The Pointer that were included alongside the closed session staff report in July, show Brown instructed Denise Cooney, the lawyer representing Sheikh in her lawsuit, to use his personal email address, to keep their discussion out of the public record.
The exchange involved Sheikh's claim that her firing was largely due to former councillor Gurpreet Dhillon's desire for revenge after she ruled in favour of a complainant who alleged Dhillon sexually assaulted her. Dhillon denies the allegations and no criminal charges were ever pursued by police. Sheikh's findings have never been tested in court.
Cooney wrote to Brown:
I understand that you have recently spoken with Ms. Sheikh and advised her that:
Councillor Gurpreet Dhillon stated it was his mission and a priority for him to get rid of Ms. Sheikh as Integrity Commissioner and Lobbyist Registrar at the City of Brampton

Councillor Pat Fortini stated that the only reason he and other councillors participated in the termination of Ms. Sheikh's agreement as Integrity Commissioner and Lobbyist Registrar for the City of Brampton was to keep Mr. Dhillon happy, and not for reasons related to Ms. Sheikh's fees.
Emails show Patrick Brown instructing Muneeza Sheikh's lawyer to use his personal email on City business so that their discussions wouldn't be on public record.
(City of Brampton)
The emails suggest Brown had made claims to Sheikh in support of her legal strategy against the City and the six members eventually named by her, the same six who opposed many of Brown's decisions over much of the last term of council. It's unclear if Brown ever produced evidence to support his claims to Sheikh and why he would ask her lawyer to avoid using his City email, so that no one could find out what they might communicate to each other. Brown did not respond to questions.
During his reelection campaign Brown claimed the reason there was a divide on Council wasn't because of the scandals and allegations against him of widespread misconduct under his leadership, but because of Sheikh's finding that Dhillon did sexually assault a woman while on a City business mission to Turkey. The finding by Sheikh, made in 2020, led to council unanimously passing a motion asking Dhillon to resign. All members voted for the harshest penalty available, suspension of pay for 90 days, contradicting Brown's claim that the other five members ousted Sheikh because of her position in the Dhillon case.
Another claim Sheikh made in her lawsuit is that Medeiros and Fortini should never have voted to dismiss her, because there were outstanding complaints filed against them that she would have to handle, putting them in a conflict of interest.
Medeiros pointed out that only after council initiated the move to replace Sheikh, did the two complaints, one against him and one against Fortini, suddenly materialize, both from "anonymous" individuals. Rules do not allow the integrity commissioner to investigate a complaint if there is no name attached to it.
Siegel also pointed out that Sheikh's claims of a conflict have no merit because the case has nothing to do with such matters which can only be adjudicated under the Municipal Conflict of Interest Act, not a regular civil lawsuit. He also explained that neither Medeiros or Fortini stood to gain a financial benefit from her firing, which is the criteria conflict laws are based on.
On November 15, a new Council was sworn in with Brown once again at the helm. He told an audience inside Brampton's Rose Theatre that, "Gone are the days of any notion of nepotism, untendered contracts and catering to special interests of any old guard."
Less than 24 hours later, on November 16, the motion was made to offer Shiekh her job back–which happened over 58 seconds with no verbal reading of the resolution and no public discussion.
It was moved by Councillor Michael Palleschi and seconded by Rowena Santos, and passed in a little under a minute.
Medeiros and Fortini were absent from the vote, declaring a conflict of interest due to the lawsuit Sheikh had filed against them. No other members announced a conflict. There was no procurement process. It is unclear how rules meant to ensure a proper contract procurement and open hiring process were followed.
On January 19, the City released its statement announcing that she has been rehired.
City of Brampton Media Relations posted a statement on January 19 apologizing for "inaccurate and defamatory comments made by some councillors…"
(City of Brampton)
The Pointer sent numerous questions to the City over the past three weeks asking if the new CAO appointed under Brown could explain the sudden change of position since the staff report presented to council July 6, authored by the City's top lawyer and commissioner of legislative services at the time, which stated Sheikh's lawsuit had "little to no merit" and detailed the exorbitant amount she billed taxpayers compared to other integrity commissioners who worked for the City.
"The City does not cite details related to individual personnel or legal matters," the spokesperson responded.
---
Email: [email protected]
Twitter: @JessicaRDurling
---
COVID-19 is impacting all Canadians. At a time when vital public information is needed by everyone, The Pointer has taken down our paywall on all stories relating to the pandemic and those of public interest to ensure every resident of Brampton and Mississauga has access to the facts. For those who are able, we encourage you to consider a subscription. This will help us report on important public interest issues the community needs to know about now more than ever. You can register for a 30-day free trial HERE. Thereafter, The Pointer will charge $10 a month and you can cancel any time right on the website. Thank you
Submit a correction about this story