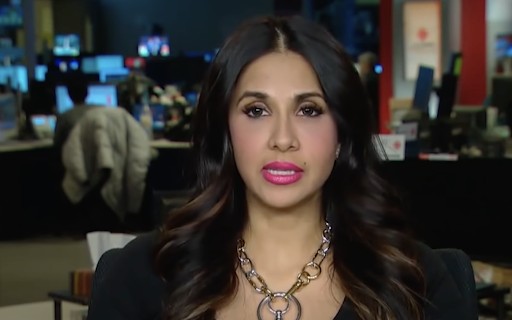 CBC-YouTube
Brampton fires integrity commissioner Muneeza Sheikh despite legal threat 
Following two hours of closed session discussion Friday, Brampton councillors voted to terminate the contract of the City's integrity commissioner Muneeza Sheikh.
The move comes two days after closed meeting discussion regarding the integrity commissioner spilled over into public session, with Councillors Michael Palleschi and Rowena Santos revealing that others had moved to end Sheikh's employment with the City (their disclosure appeared to violate closed session rules that prohibit divulging most communication that takes place in camera) after learning she billed Brampton taxpayers $321,600 in 2020, her first full year on the job, then $340,000 in 2021, for the part-time role she maintains while simultaneously working as a partner in her law firm.
Following Palleschi's statements, Sheikh contacted all members of council—first in email correspondence, then through a letter—threatening legal action should they vote to end her relationship with the City.
"I have every intention of litigating any potential illegal decision made tomorrow (Friday), and holding both the City and individual members of Council responsible for any damages that may ensue as a result of the unlawful termination of my contract," Sheikh said in an email to all councillors obtained by The Pointer.
The motion to end the contract, brought forward Friday in a special meeting by Councillor Martin Medeiros carried 5 to 3, with councillors Medeiros, Doug Whillans, Charmaine Williams, Pat Fortini and Gurpreet Dhillon in favour; while councillors Paul Vicente, Michael Palleschi and Harkirat Singh voted against.
Mayor Patrick Brown was absent from the meeting and both Councillors Santos and Jeff Bowman declared a conflict of interest.
Prior to the vote, Councillor Singh attempted to have the motion referred back to staff in order to get advice on whether councillors could be in violation of the conflict of interest Act by voting on the motion.
In her legal letter sent yesterday, Sheikh alleged that this is the case, and the move to dismiss her was motivated by councillors trying to end investigations into complaints made against them.
"The conduct of these Council members raises a substantial concern about conflict of interest and procedural fairness," Sheikh stated in the letter.
Councillor Martin Medeiros told The Pointer that he and Councillor Pat Fortini each received separate "anonymous" complaints against them Thursday morning, the day after procedural action was taken to set in motion the dismissal of Sheikh. "The timing of our complaints was pretty obvious, as to what certain members of council have been trying to do," Medeiros said. "You are not even allowed to file an anonymous complaint." He questioned why some members are so concerned about bringing in a new integrity commissioner. "Individuals who fill these roles change all the time. I understand this is part of an intimidation campaign. As today's decision shows, a majority of council members will not be intimidated by other council members in our responsibility to represent the interests of Brampton taxpayers."
All the members who voted against terminating Sheikh's contract are aligned with Brown, who has been criticized for allowing Sheikh to rule on complaints against him, as the two are linked through past connections.
Sheikh's husband's company was paid to do work for the Ontario PCs when Brown was the party leader and she publicly came out in Brown's defence when he faced allegations of sexual misconduct that led to his downfall from provincial politics. Brown denies the allegations. Brown and Sheikh have appeared publicly together at events and he used a picture of the two of them together at the podium of one such outing for a previous political campaign website.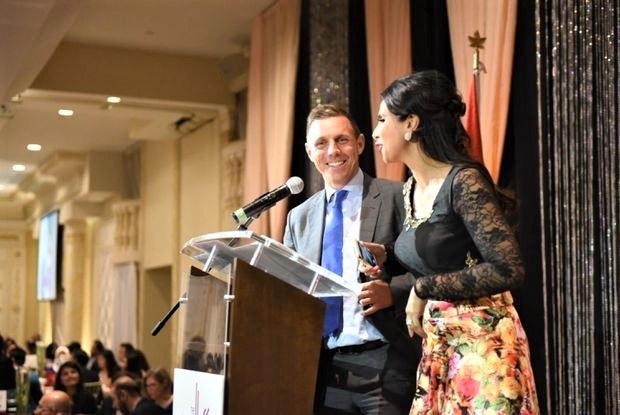 Patrick Brown and Muneeza Sheikh in an image used on one of Brown's previous campaign websites.
(Patrick Brown)
Duff Conacher, a legal scholar and director with Democracy Watch who is an expert in government accountability, said Sheikh's ties to Brown taint her credibility as Brampton's integrity commissioner.
"An integrity commissioner is essentially a judge for members of council on ethics issues and cannot have even the appearance of bias. And her relationship with Patrick Brown crosses the line, and as a result she will have to step aside and let someone else be the decision maker if there's any complaints filed about him," Conacher told CBC News after she was hired.
Sheikh has not done this, fully exonerating Brown for an appearance at a Brampton indoor hockey facility when it was not supposed to be used for recreational play during the pandemic.
Despite clear evidence and witnesses that said Brown, who was caught on video at the rink by media outlet Rebel News, was there to play hockey, Sheikh accepted his claim that he was not there to play, even though the video footage shows a hockey bag next to him with his name on it filled with equipment and players who said on camera that Brown was a regular at the game, which was not allowed under pandemic rules at the time.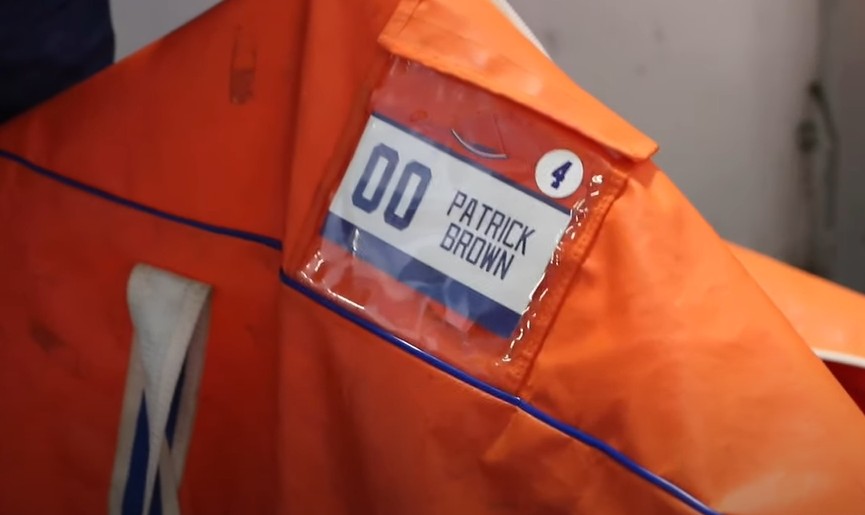 The hockey bag next to Patrick Brown in the Rebel News video. It was filled with equipment but Muneeza Sheikh accepted Brown's explanation that it was someone else's bag, even though the other players were already in their equipment when Brown arrived late.
(Rebel News)
The video has been viewed almost 300,000 times and sparked fierce backlash against Brown for violating the rules, leading to the review by Sheikh following complaints.
The video has drawn more than 3,500 comments on YouTube, most of them critical of Brown for breaking the rules.
"During the course of the execution of my duties, there have been no complaints made against me, and I have performed my role honourably and with the highest ethical standards," Sheikh stated in her letter to council Thursday. "To be clear, throughout my tenure with the City, every decision I have submitted before Council has been accepted on consent. To date, there have been no complaints made against myself pertaining to my competence or performance."
Brampton's previous integrity commissioner, Guy Giorno, resigned in the weeks after Brown's election stating that because the two knew each other and had worked together in the past, the connection could be perceived as a conflict.
Sheikh did not respond Friday to a request for comment on her dismissal and the cost of her services since she took on the role.
Councillor Singh was informed that the staff member responsible for advising councillors on potential conflicts of interest, is the integrity commissioner herself. Despite the puzzling move of referring a motion directly related to the integrity commissioner's role back to the integrity commissioner, Singh proceeded with the referral.
"That in itself would be a conflict for the integrity commissioner to consider whether other people have conflicts," Councillor Medeiros said.
The referral motion was defeated.
Prior to the vote, Councillor Bowman declared a conflict citing "ongoing issues with the integrity commissioner". Councillor Santos said she was declaring a conflict as an "enormous abundance of caution."
It's unclear why she characterized her move this way, as Council just passed a motion last week to have Santos investigated by the integrity commissioner for her ties to a consultant who received more than $100,000 to work on the abandoned Brampton University file, making it obvious that she is in a conflict with respect to decisions regarding the integrity commissioner.
The move by Santos was also puzzling as she failed to declare a conflict when she voted against the motion to have the integrity commissioner investigate her relationship with the consultant; which appeared to be a clear conflict of interest as she stands to lose salary if the findings of the investigation determine she violated the code of conduct and should be docked pay for doing so, a common punishment depending on the severity of the violation.
With Sheikh gone, the motion directs staff to look into using the integrity commissioner at the Region of Peel, Principles Integrity, on an interim basis until a replacement for Brampton can be found. Staff are to report back on next steps no later than council's April 6 meeting.
The dismissal of Sheikh comes nearly three years after she was hired, despite clear connections to Mayor Patrick Brown, which some legal experts said should have disqualified her from the position.
The Pointer has been trying for more than a year to get details through the freedom of information process regarding how Sheikh was hired despite having no experience in municipal law and having never served as an integrity commissioner previously.
Negotiations with the City to get information around her hiring are still taking place.
Former Brampton councillor Elaine Moore told The Pointer that she has directly confronted Sheikh after Moore filed a complaint against Mayor Brown eleven months ago.
"Clear evidence was provided by a senior Brampton staffer that Patrick Brown used City resources, including staff who did not even work in his office, to actively campaign and sell memberships during work hours for Peter MacKay when he sought the CPC leadership in 2020," the City Hall veteran, who served for 18 years, said.
She referred to text messages provided to The Pointer last year by Nikki Kaur, a director with the City. They show Brown directed her and at least one other senior employee who worked directly for CAO David Barrick (who was hired under Brown's authority and was fired on February 11) to work for MacKay's campaign and sell memberships for him during weekday work hours while they were employed by the City of Brampton. This is a clear violation of the council code of conduct, which Sheikh is obligated to enforce.
At the time, Kaur shared her evidence with The Pointer. The first text message from Brown she provided said: "Please sign up membership before May 15 to support to Peter McKay (sic)", Brown instructed Kaur on May 11.
Another message gives Kaur specific orders: "Meet membership sellers and then do meet and greets with members after the membership deadline is over."
Then: "Let's aim for 10'to 20 membership sellers. People who can do a minimum of 100 each." Brown was attempting to sell Conservative Party memberships through the local riding association in Hamilton-Stoney Creek.
The next text to Kaur followed soon after: "Very low turnout".
Then, "Can you go there with Rob tomorrow night and Tuesday night and collect ballots. Knock on their doors."
Kaur replied, asking, "Which Rob?"
"Rob Dambosie (sic)", Brown immediately texted back, referring to another staffer who worked in Barrick's office at the time.
"We need Stoney creek for peter."
Then: "We have found people give ballots when we door knock them".
Moore showed The Pointer her April 14, 2021 complaint to Sheikh.
"It has been eleven months, and the integrity commissioner's office would not even reach out to me. Only after I repeatedly sent emails demanding to know why no action was being taken, did I get responses recently, accusing me of, quote, 'undermining' the process by demanding accountability."
Moore says that in her considerable experience with the integrity commissioner role, the investigation into what she calls "the mayor's flagrant abuse of Brampton taxpayers and violation of the code of conduct" should have taken "no more than six months, at the most."
"Here we are, almost a year later, as Patrick Brown gets set to announce his bid to become prime minister, and this integrity commissioner has failed to serve the taxpayers of Brampton, and Canada, by simply doing her job, to hold elected officials accountable to the people they serve."
Brampton lawyer Wesley Jackson also posted on Twitter this week, after learning about Sheikh's legal threat, that "I complain all the time" about her handling of files. In an online post on his website he details his legal critique of her decision on Brown's hockey rink visit and he states that he has three outstanding complaints about the mayor and "certain other councillors" that were filed 17 months ago.
"As reported in the media, I was shocked to learn, like most Brampton taxpayers, the amount of billings that our Integrity Commissioner has charged for her investigations since her appointment in the summer of 2019," Chris Bejnar, co-founder of Citizens For a Better Brampton, wrote in an email to The Pointer Friday. "$845,000 and counting which would have easily surpassed $1 million this year!"
"What hourly rates was she charging the taxpayers and how many hours were billed to these cases, some that don't even have verdicts after being filed almost 1 year ago? How does someone who has never held the position of an Integrity Commissioner or even worked in municipal law get this kind of money? With all of the troubling information coming out of City Hall lately surrounding the CAO's dismissal, how was Council not made aware of these billings?"
---
Email: joel.wit[email protected]
Twitter: @JoeljWittnebel
---
COVID-19 is impacting all Canadians. At a time when vital public information is needed by everyone, The Pointer has taken down our paywall on all stories relating to the pandemic and those of public interest to ensure every resident of Brampton and Mississauga has access to the facts. For those who are able, we encourage you to consider a subscription. This will help us report on important public interest issues the community needs to know about now more than ever. You can register for a 30-day free trial HERE. Thereafter, The Pointer will charge $10 a month and you can cancel any time right on the website. Thank you
Submit a correction about this story