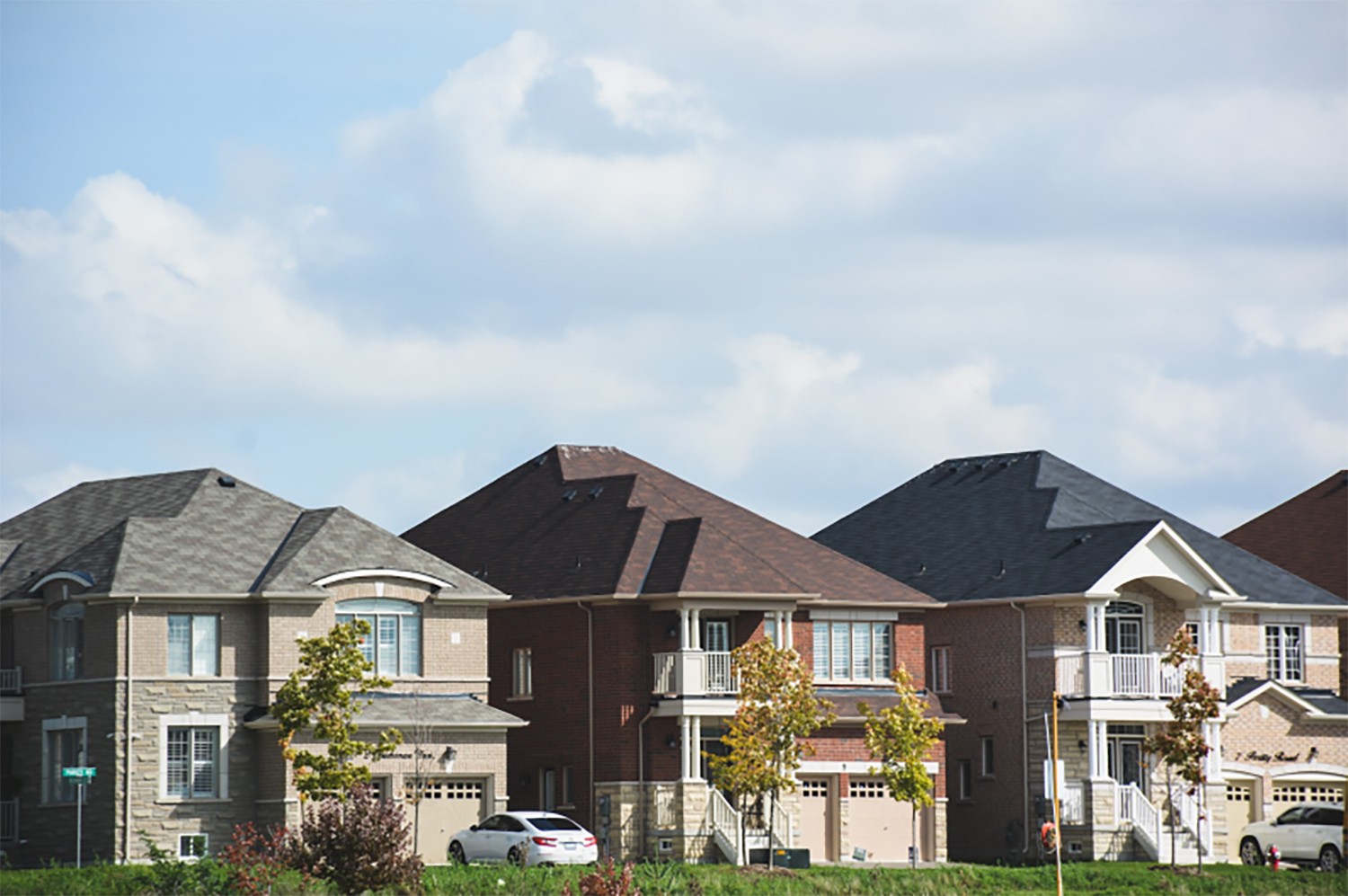 The Pointer files
13 candidates vying for Charmaine Williams' Wards 7 & 8 Brampton Council seat
When Charmaine Williams was elected to Queen's Park this past June, her vacant seat caused a deeper fracture within a council already divided. The two opposing factions have been unable to find middle ground on a replacement, grinding City business to a standstill. Now, voters in Wards 7 & 8 will see 13 names on their October 24 ballot looking to fill the position for the next four years.
In 2018, Williams was elected as Brampton's first Black, female council member, following 19 years working in children's mental health, behavioral therapy and multisystemic therapy. Her campaign was centred on a platform of public safety, and her biggest concern was the availability of guns within her ward—she advocated for annual gun buybacks.
During her time in the seat, she was a strong advocate for healthcare in the city, supporting a motion that declared a healthcare emergency in Brampton, and demanded, along with her Council colleagues, that a new full-service hospital with 850 beds be built by the provincial government immediately.
Williams advocated for eradicating carding as a police practice (which has disproportionately targeted Black residents) as a way of breaking down barriers between communities and the police (the practice was dramatically curtailed under the last provincial Liberal government) and she stood by her colleagues Doug Whillans, Jeff Bowman, Martin Medeiros, Pat Fortini and Gurpreet Dhillon who vowed to restore good local government in the City after a series of scandals and allegations of widespread misconduct under Mayor Patrick Brown. This led to the firing of former CAO David Barrick.
She also supported the replacement of former integrity commissioner Muneeza Sheikh was let go after Council learned she had billed taxpayers $321,600 in 2020, her first full year on the job in the part-time role, then $340,000 in 2021. Barrick was fired after improper hiring practices and questionable procurements for City contracts were revealed.
Following this, Williams supported a forensic investigation into the failed Brampton University project after a staff report came back that found work on the contracts that went to friends of Patrick Brown and rival councillor Rowena Santos was never completed. The firm whose point person on the work (Rob Godfrey) is a close friend of Brown received more than three times the amount of money than what Council approved.
Four other forensic investigations into allegations of corruption around other procurements involving Brown were also ordered.
During this time, there was a distinct 6-5 split on Council, Brown condemning the investigations and senior staff changes alongside councillors Santos, Paul Vicente, Michael Palleschi and Harkirat Singh.
After Williams was elected to represent Brampton Centre as MPP, the divide in Council became 5-5, as the business of the city was ground to a halt following a series of cancelled meetings by Brown, while the others forced the cancellation of special meetings Brown tried to force.
When Councillor Dhillon missed a meeting on August 26, Brown cancelled the six forensic investigations Williams took part in ordering previously.
All of the controversy has left residents wondering how their concerns and priorities will be addressed inside City Hall moving forward.
Those running to replace Williams in the Wards 7 & 8 seat include Nataleigh Ballantyne (no contact information provided), Kuljit Singh Batra, Baljit Bawa, Raymond Carle, Michael Farquharson, Fatima Faruq Ahmad, Damindar Ghumman, Rod Power, Cheryl Rodricks, Gagan Sandhu (no contact information provided), Jaskaran Sandhu, Cindy-Ann Williams and Donna Williams.
The Pointer used information from campaign websites and reached out directly to candidates who have not provided details of their platform.
Donna Williams

(Via campaign website)
Sister of Charmaine Williams, Donna Williams is a chief financial officer with Mosaic Group Unlimited and has been working as the chief financial officer for the Brampton Centre riding for the Ontario PCs.
She has four main focuses on her campaign platform. The first is to "restore City Hall," which means being present at every meeting and holding peers accountable. The second is calling for "our fair share", advocating for Brampton's proper amount of funding from the Region, province, and federal government based on the amount of tax dollars the city's residents send to the higher levels of government. She wants far more Brampton tax dollars returning to the city for healthcare, public safety, infrastructure and transportation. Healthcare, specifically increasing funding for Phase 2 of Peel Memorial, to turn it into a full-service hospital and the addition of a second emergency room is another priority. The fourth is adding more by-law officers as well as stricter enforcement of property standards. Williams includes a petition on her website, asking the City to do just that.
"Community-led cleanups are a great way to promote unity amongst neighbors, however, it's time for city council to help! Brampton needs more by-law officers and more community outreach to promote bylaw awareness. Let's clean up our neighborhood. Let's enforce property standards," Williams tells constituents on her campaign website.
Contact information: [email protected] or 905-499-3606
Jaskaran Sandhu
(Via campaign website)
Jaskaran Sandhu is a lawyer who served as the Senior Advisor to Brampton's Office of the Mayor during Mayor Linda Jeffrey's administration, as the Executive Director of the World Sikh Organization of Canada (WSO), and as a Senior Consultant at Crestview Strategy, an international public affairs agency.
He also co-hosts the podcast Brampton Talks on the Bramptonist (Brampton Focus) platform and co-founded Baaz, a digital news outlet for global Sikh and Punjabi communities.
"Residents want a Councillor that will walk into City Hall every day ready to champion their causes, advocate for this city at both Queen's Park and Parliament Hill, and always remember their roots," Sandhu tells constituents on his campaign website.
"It is time to demand better, Brampton. It starts with the basics: strong city services, good jobs, and robust communities. But the goal is bigger than that: to create a vibrant, world-class city that is home to one of the most diverse and dynamic populations in Canada. Our city, with its hard-working and diverse people, demands better infrastructure, better opportunities, and better representation."
Contact information: [email protected] or 647-920-8720
Cheryl Rodricks
(Submitted photo)
A City Hall outsider, Cheryl Rodricks has been working in the healthcare and not-for-profit sectors for the past seven years.
Her campaign's primary focus is healthcare, advocating for increased accessibility and improved weightimes, including access to more family doctors.
While healthcare is handled at the provincial level of government, Rodricks says as councillor she would work with her provincial counterparts to move the conversation forward. City Hall is typically responsible for providing part of the local share of capital costs for new hospital funding.
"We've got to do better as a City and right now our City is failing us, our Council is failing us," Rodricks told The Pointer.
"We need a City that can function together, or at least a Council that can work together for the betterment of Brampton, and I think collectively, going forward to the provincial government there's unity in numbers and there's unity in a strong alliance."
Contact information: [email protected] or 416-388-5929
Cindy-Ann Williams
(Via campaign website)
Cindy-Ann Williams is an executive assistant at the City of Brampton who coordinated the Please Slow Down sign campaign, organized the Brampton University Town Hall meeting, and recruited young people to participate in campaigns to get guns off the streets during the Peel Regional Police gun amnesty in 2019.
No relation to Charmaine Williams, she previously wrote for the Bramptonist (Brampton Focus) as an opinion columnist, where she compared Charmaine, as well as Councillors Doug Whillans, Jeff Bowman, Martin Medeiros, Pat Fortini and Gurpreet Dhillon to "criminal gangs" following their moves to address concerns around certain key roles.
"My number one concern is community safety. It will be my focus as a city councillor. I will be working for Brampton every single day," Williams says on her campaign website.
Contact information: [email protected] or 647-388-1360
Rod Power
(Via campaign website)
Rod Power describes himself as a "proud husband, father, and resident of our remarkable community."
His campaign focus is on a "Brampton First Strategy" covering community safety & wellbeing; property standards and bylaw enforcement; as well as infrastructure and development.
"Of all the things I am grateful for in life, my amazing wife and three remarkable children are at the top of the list. Our lives are full of excitement, and it's never a dull moment in the Power household," Power states on his campaign website.
"This campaign is for them. The ideas I am putting forward will build a better Brampton for them and the next generation of Bramptonians to come. From being an average citizen concerned with the tone and direction of Council, to being a husband and father concerned about public safety—every element of my campaign is focused on making life better for our hard working residents."
Contact information: [email protected] or 647-573-3109
Damindar Ghumman
Damindar Ghumman did not respond to requests for her platform.
Contact information: [email protected] or 647-829-7072
Fatima Faruq Ahmad
(Via campaign website)
Fatima Faruq Ahmad advertises herself as the youngest candidate running for City Council this year at only 22-years-old. In June, she graduated from the University of Toronto with an Honours Bachelor of Science degree and a specialist in neuroscience.
She previously unsuccessfully with the Green Party of Ontario for MPP of Scarborough Centre and took part in a GreenPAC-organized debate with other party candidates.
Her Council campaign has four "core pillars" to guide what she wants to achieve: A safe and clean city; youth centricity, which means amplifying the youth voice and working on increasing employment opportunities; affordability, with a focus on affordable housing, reducing property taxes and reviewing the procurement and hiring practices in the City; as well as health and wellness, where she promises to work to ensure Brampton receives two full-service hospitals.
"Other than the four pillars, I want to ensure that I am doing my job right and prioritizing strategies and practices that will be of most benefit to you. I don't want you to continue to feel frustrated as my neighbours and I do to this day. Building a thriving city heavily depends on the types of representatives we elect from our communities," Ahmad states on her campaign website.
Contact information: [email protected] or 647-878-1670
Michael Farquharson
(Via campaign website)
Michael Farquharson describes himself as a husband, father, volunteer, coach, community advocate, board member, director, award winner and city councillor candidate "who is committed to getting results that matter most to Brampton's residents, specifically, Wards 7 and 8."
His campaign platform is focused on a safer community, including speed bumps installed in school zones; free public transportation services for all children in secondary school and below; redesigning major roadways to include HOV lanes; a month-by-month Revenue and Expenditure report readily available on the City's website; and timely replacement of dying trees utilizing the 311 service. In addition, he calls for greater transparency and accountability, citing the mishandling of over $600,000 for the City's Brampton University project.
"This is just one example of our tax dollars going to waste and no one is accountable for it. This needs to stop," Farquharson tells constituents on his campaign website.
Contact information: [email protected] or 647-220-0442
Raymond Carle
(Via Facebook)
Raymond Carle is the senior vice president and head of development at Excel Projects, a Toronto building maintenance and high rise window cleaning company, an industry he joined when he was 16. He is also a technical diver who does rescue diving and teaches scuba diving.
Carle said he entered the election partially due to struggling with how the City spends tax dollars, including the lack of investment for hospitals, which he promises to change.
He also promises to reopen urban development plans to ensure skyscrapers don't get built in suburbs.
"We have the highest taxes in the GTA and none of the services a lot of the GTA has, so our tax dollars are being wasted. Number two, there's not a lot of urban planning in regards to the City," Carle told The Pointer.
"The one thing about municipal politics is it's supposed to be boring… We're literally here to do zoning bylaws, funding for hospitals, new roads, new cameras, stuff like that. We're not supposed to be in the papers with whatever controversies or problems this Council is having."
Contact information: [email protected] or 647-376-6052
Baljit Bawa
(Via Facebook)
Baljit Bawa is a technology professional. He previously ran an unsuccessful campaign with the PPC for MP of Toronto Centre in the 2020 by-election, promising to end the COVID-19 lockdown, increase funding for healthcare, reduce spending and remove Canada from "UN Globalism."
As of the time of publication, the website included in his candidacy information is inactive. His campaign also has a Facebook page encouraging residents to vote.
Contact information: [email protected] or 416-846-0295
Kuljit Singh Batra
(Submitted photo)
Kuljit Singh Batra is a full-time real estate agent in the City, and previously worked in the automobile industry as a general manager, which he says shows his experience running different departments and coordinating them together.
"My priorities are to get the work done which has not been happening for the last four years. There's so much infighting going on in there nothing has really happened. So I want to get [in for] the people of Brampton, especially my ward, to listen to their complaints and get the work done for them."
Contact information: 416-464-9669


Voting day is on Monday, October 24 from 10 a.m. to 8 p.m. Locations to cast a vote include Calderstone Middle School, Red Willow Public School, Father Francis McSpiritt Catholic Elementary School, Greenbriar Recreation Centre, Walnut Grove Public School, Riverstone Community Centre, Professor's Lake Recreation Centre, Claireville Public School, St. John Bosco School, Jefferson Public School, Georges Vanier Catholic School and Goldcrest Public School.
Those living at Hawthorn Woods Care Community are permitted to vote on site.
---
Email: [email protected]
Twitter: @JessicaRDurling
---
COVID-19 is impacting all Canadians. At a time when vital public information is needed by everyone, The Pointer has taken down our paywall on all stories relating to the pandemic and those of public interest to ensure every resident of Brampton and Mississauga has access to the facts. For those who are able, we encourage you to consider a subscription. This will help us report on important public interest issues the community needs to know about now more than ever. You can register for a 30-day free trial HERE. Thereafter, The Pointer will charge $10 a month and you can cancel any time right on the website. Thank you
Submit a correction about this story