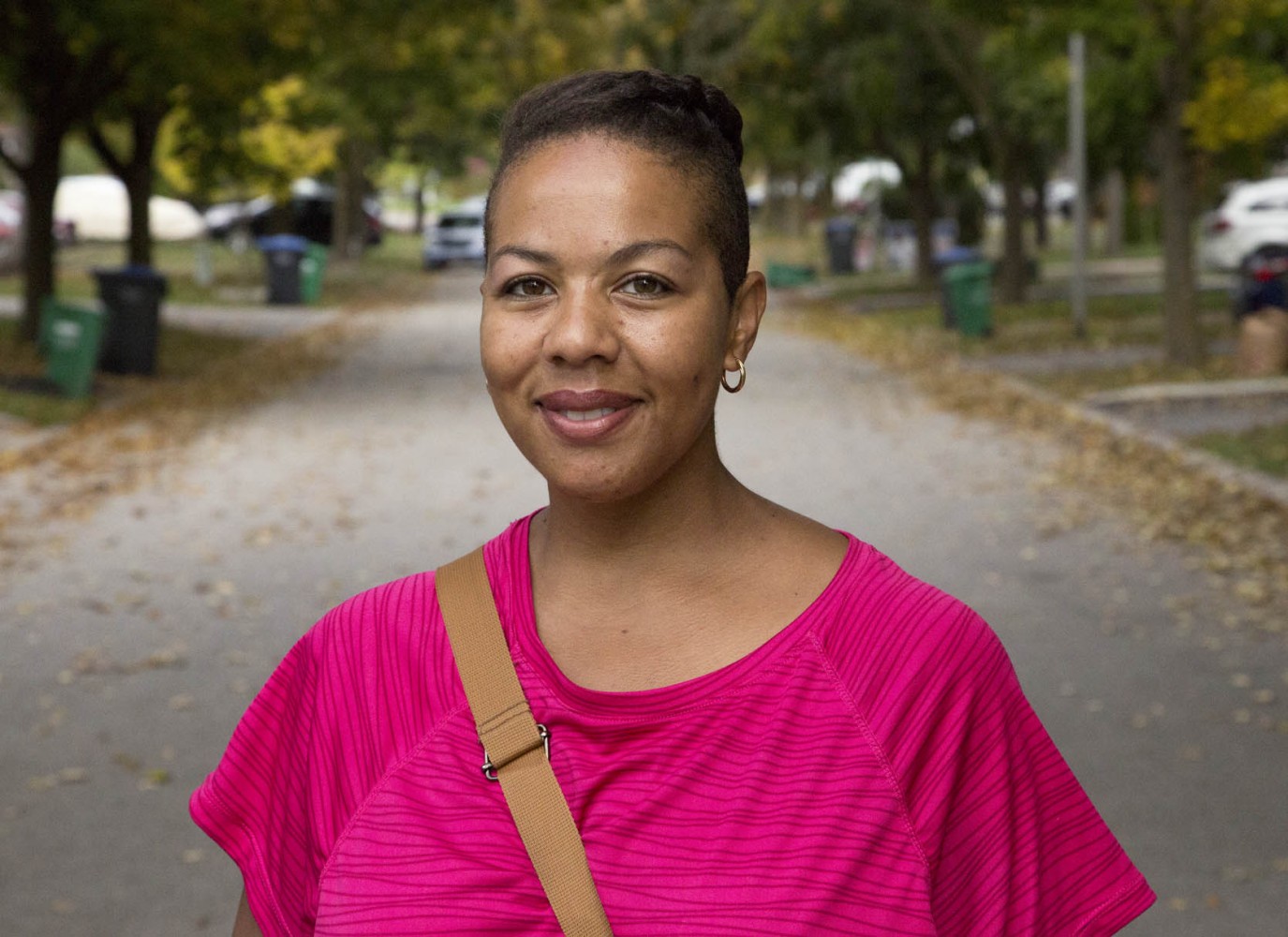 Photos by Mansoor Tanweer and Joel Wittnebel
Councillor Williams set to champion carding ban, police reform recommendations in Brampton
Justice Michael Tulloch's report on police street checks is being heralded as a harbinger of police reform, and during an hour-long press conference on Friday morning, he urged members of the public, media and stakeholders in the audience to educate themselves, get involved, and clear up various misconceptions about carding that were the impetus for his report.
Among those in attendance at the downtown Toronto news conference was Brampton Councillor Charmaine Williams, who says she's ready to pick up that torch.
"I think it's a comprehensive report, and it's excellent," Williams, a Black mother of five, told The Pointer, sharing her intentions to bring the report back to city hall and extend an invitation to Justice Tulloch to present the recommendations to Brampton council in person. "We would all benefit from hearing his recommendations. Then we have something to really focus our intentions on community safety and police, especially the relations between the Black community, the Indigenous and South Asian community in Peel."
Williams' words will put her in a role critics have long said has been absent in Brampton — that of a local politician who, while representing all her constituents, can also speak directly to the experience of many Black community members who have been concerned about the targeting of their friends and family members by discriminatory police carding practices.
The groundbreaking report, released on the final day of 2018, calls for an all-out ban on unregulated street checks — colloquially known as carding. This involves randomly stopping individuals on the street to gather identifying information to be entered into a police database.
Far from being "random," carding (at least as practised in Peel and Toronto) was shown, in media reports based on police statistics, to target minority groups, Black and Indigenous individuals in particular, which eroded trust in police in these communities, Tulloch said.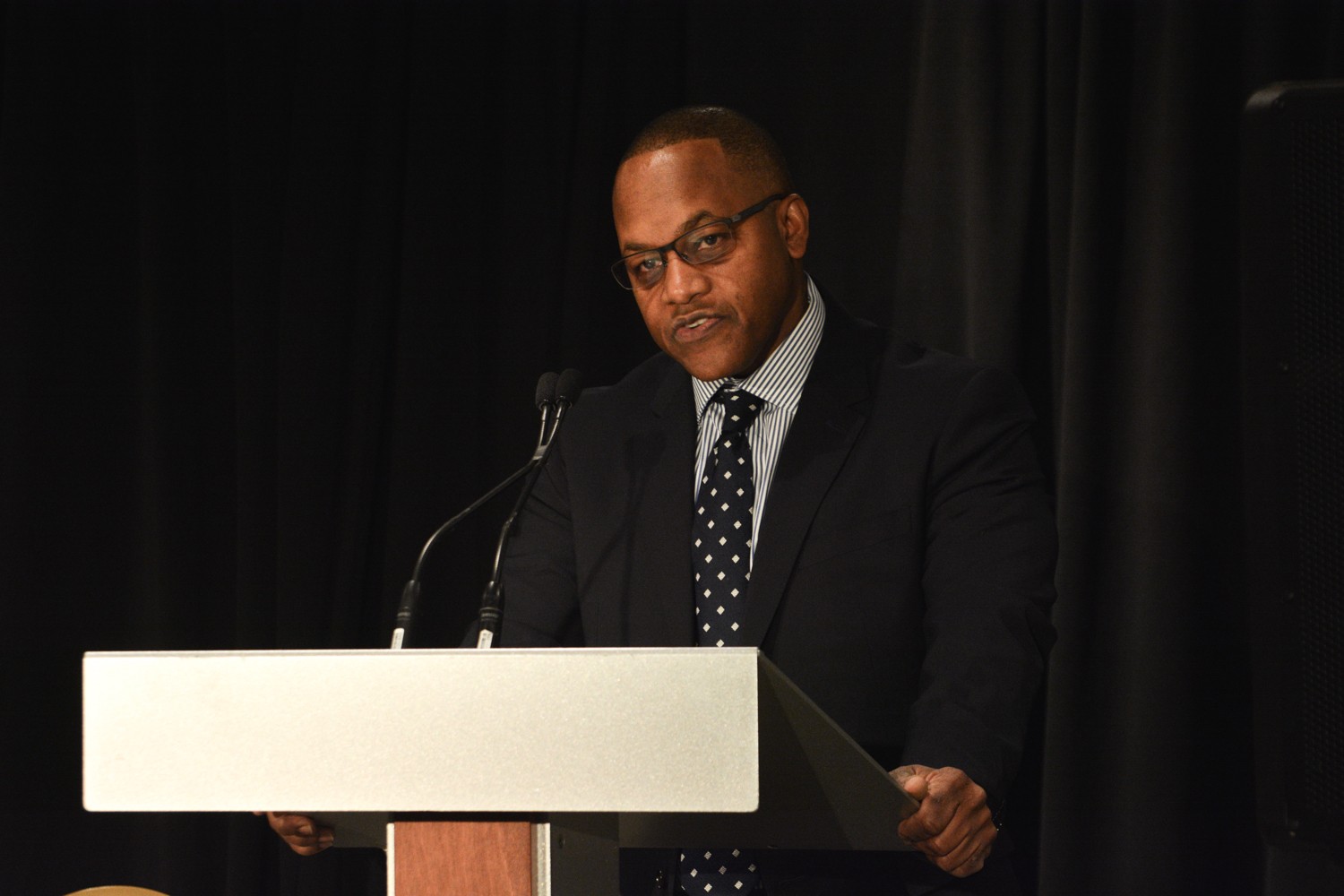 Justice Michael Tulloch
In Brampton and Mississauga, where Black residents were just 9 percent of the population, data from a recent five-year period showed that almost 25 percent of those carded were African-Canadians. Between 2009 and 2014, Peel police conducted 159,303 carding checks, with black people up to three times more likely than white people to be stopped in a given year.
"The long-term impact of randomly carding people in these communities is the alienation of entire communities from the police and a result in lack of public trust and cooperation with the police," Tulloch said.
That's why Tulloch's report calls for a ban on the practice.
He stresses that the public and police need to understand exactly what his recommendations entail. Banning random carding doesn't mean that police are not allowed to stop individuals on the street. In fact, Tulloch explains, the majority of people who participated in the review process supported the ability of police to stop people on the street and ask for identification in certain situations.
Tulloch offered the example of a police officer who is driving down a residential street at night and spots a person trying to open the window of a home. It could be a burglar, or it could be a homeowner who has accidentally locked himself out.
"If you agree that a police officer should inquire as to which one of those possibilities apply, and in my view any reasonable person would, then you have just supported a police street check," Tulloch said.
On the other hand, supporters of carding have blamed spikes in crime and gun violence across the GTA on officers being hampered in their ability to perform street checks.
It's an "unsubstantiated" link, Tulloch says, one that "compares apples to oranges."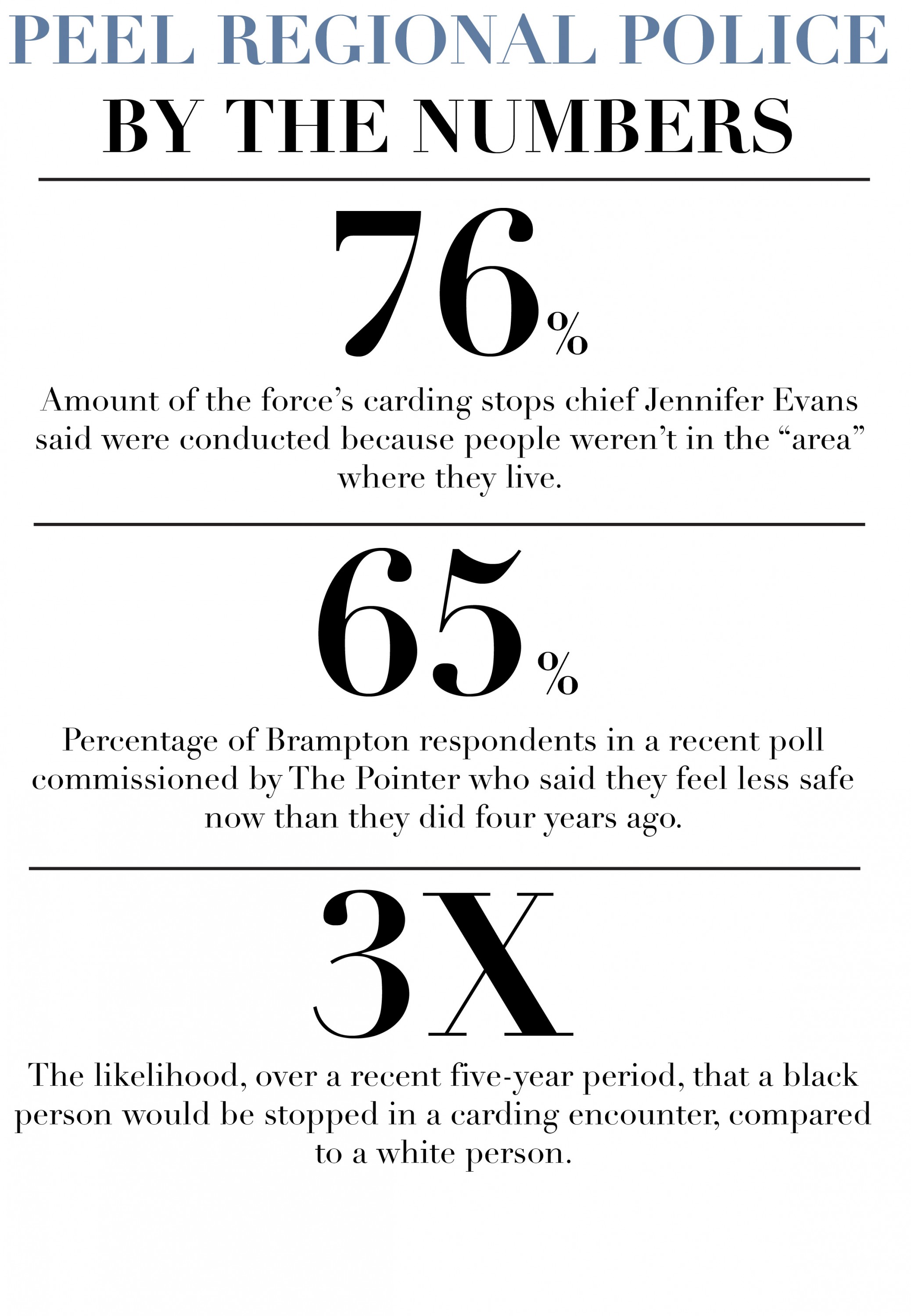 Many jurisdictions that cut back street checks under the new regulations saw no increase in crime. According to data from Statistics Canada, in 2017, the first year the new street check regulations were enforced, Ontario had the second largest decrease in homicides among the provinces.
Before the new regulations put standardized practices in place for these on-street interactions, police used "street check" as an umbrella category for several different activities, including recording various observations while on duty, some of which did not even involve collecting identifying information.
As a result, a statistical decrease in street checks may not actually be the result of police stopping and interacting less with people on the street, but rather the result of more organized recording practices.
"The only thing that has changed is that, when a police officer requests a person's identifying information with less than reasonable suspicion of criminal activity, there has to be a good, justifiable reason for the request. This, in my view, is not a difficult requirement," Tulloch said.
There was also very little value garnered from the information gained through random carding.
Ahead of the new regulations, street checks had become a performance measure for some officers, who needed to meet a quota of people to be stopped over a given time. This caused officers in some cases to go to ridiculous lengths to gather information, including stopping whole groups of people at a time to ask for identification.
"The bar for what was considered to be suspicious behaviour was lowered and then removed entirely. People were no longer stopped because they were acting suspiciously; they were stopped because they were available on the street to be stopped," Tulloch said.
This hit its lowest ebb, he said, when some officers collected names and birthdates from cemeteries and recorded them as street checks.
"As a result, the quality and reliability of the collected information was extremely poor, and analysis of collected street check data would indicate the combined presence of the walking dead," Tulloch says. "Police stakeholders confirm that random carding provided low quality intelligence. However, people were still denied jobs and other opportunities because of that data, some of which was incorrect information."
Williams says misconceptions persist in Brampton. During her campaign door-knocking, she noted that many people pointed to the scaling-back of carding as a cause of increased crime.
"It's extremely important, and it is a matter of breaking down those barriers between communities and the police," Williams said. Tulloch "did speak very clearly about education, not just on the police force, but within the community.
"We definitely need to review the recommendations fully on all levels, especially within council. If we are able to endorse the recommendations, regardless of who the chief is and who is going to be leading our police force, we have a really comprehensive report … if you follow the report, if you read the report and fully understand it, you really can't dispute the findings."
Peel Regional Police Chief Jennifer Evans has been a strong supporter of street check practices and has publicly blamed the new regulations for impeding police activity, playing a part in the increase in violent crime across Brampton and Mississauga in 2018.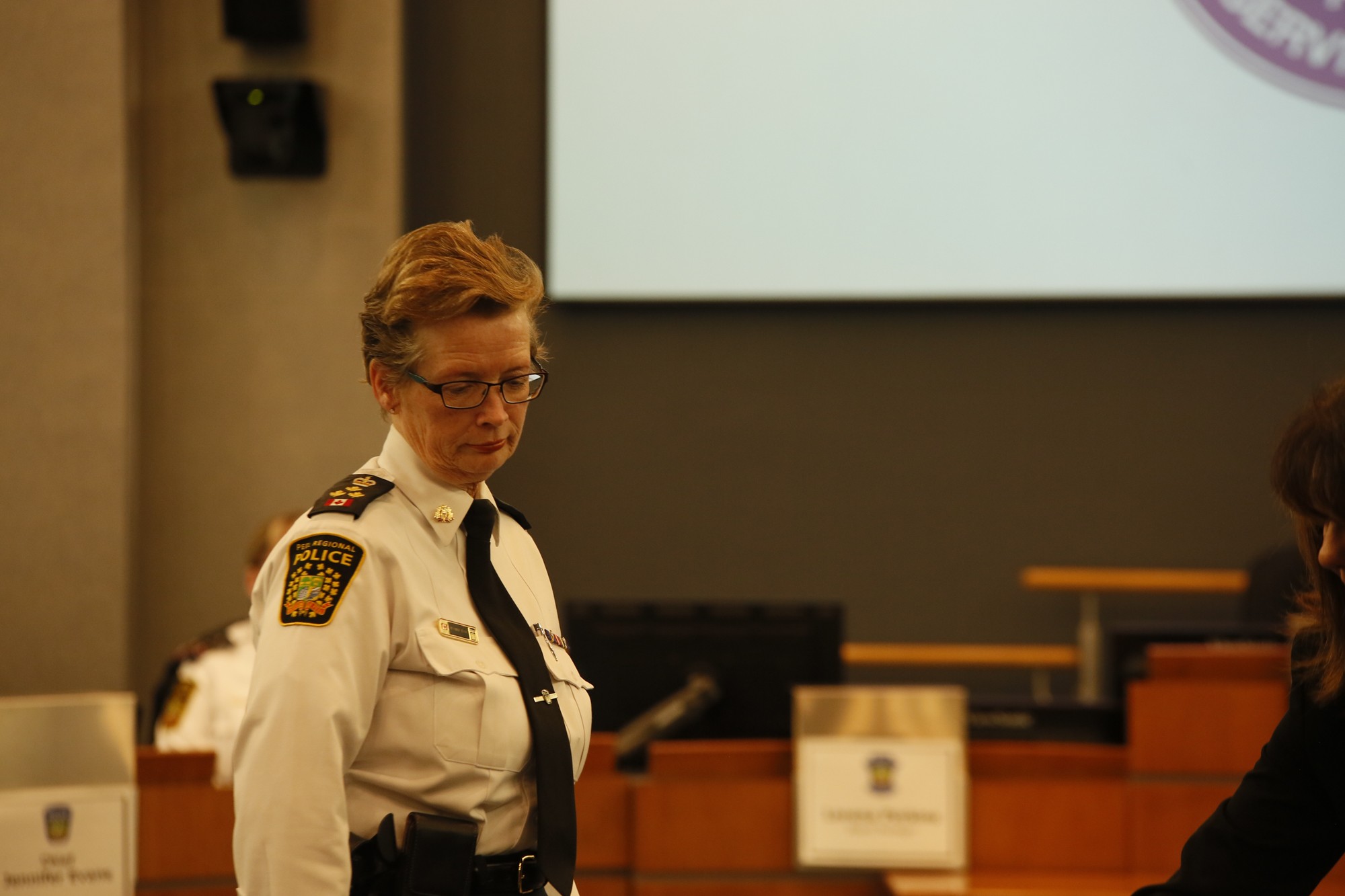 Asked for a response to Tulloch's report, Peel police spokesperson Valerie Graham said the force is still reviewing the recommendations.
"In the meantime, I would like to emphasize what Chief Jennifer Evans has said many times before, Peel Regional Police has never supported random, arbitrary, race-based stops of any kind, and if an officer was found to participate in such a stop, they would be disciplined," she wrote in an emailed response. "Regarding street checks, on April 20, 2016, Peel Regional Police initiated the Collection of Identifying Information in Certain Circumstances process, to replace street checks, as legislated by Ontario Regulation 58/16, which we continue to follow today. Peel Regional Police was the very first police service to stop doing street checks, eight months before other agencies did."
With Evans leaving her position next week, it will be left to a new chief to address Tulloch's recommendations, many of which strike at the root of issues within the Peel police force.
In particular, Tulloch states in his report that Canadian police forces need to focus on diversifying their officer complement to better connect with the communities they serve, and to work toward an internal "culture shift."
The Peel police service has been criticized for its lack of diversity; only 13 percent of officers are visible minorities, while Brampton's population is 74 percent visible minorities. Incidents in its history also provide evidence of discriminatory practices internally.
In 2014 Staff Sgt. Baljiwan (B.J.) Sandhu, a highly decorated officer of South Asian descent who joined Peel police in 1989, filed a complaint with the Human Rights Tribunal of Ontario after he was denied the opportunity to enter a promotional competition for a promotion to inspector, which would have elevated him into the senior ranks.
The complaint alleged Sandhu was discriminated against and detailed an alarming culture of systemic discrimination in the force, including evidence that was later supported by the testimony of other officers under oath during hearings in the case.
Racist language, the posting of discriminatory cartoons in the office of a supervisor, use of humiliating derogatory terms to denigrate Sandhu's South Asian background, a constant barrage of belittling comments based on his ethnicity, and the refusal of higher ranking officers to address the conduct over 25 years were all highlighted in the complaint and in the evidence given during the hearings.
Despite Sandhu's record of helping to solve complex crimes such as multiple homicides and drug trafficking by syndicates, and his qualifications, which exceeded those of some candidates who were allowed to enter the promotional competition, Sandhu was denied that opportunity. Peel police failed to argue convincingly that Sandhu was treated fairly, and the tribunal in 2017 ruled in his favour.
The Human Rights Tribunal determined that Sandhu's "race, ancestry, place of origin, and/or ethnic origin" were the reasons he was denied the promotional opportunity and that he "has been subject to discrimination because of race."
Perhaps more shocking was the tribunal's finding that Peel police "generally" devalued police work in the region's huge South Asian community because it is "associated with the South Asian population."
The police board called the ruling "troubling," but Evans did not issue any public apology to Sandhu and failed to address the finding that her force devalued policing in the South Asian community.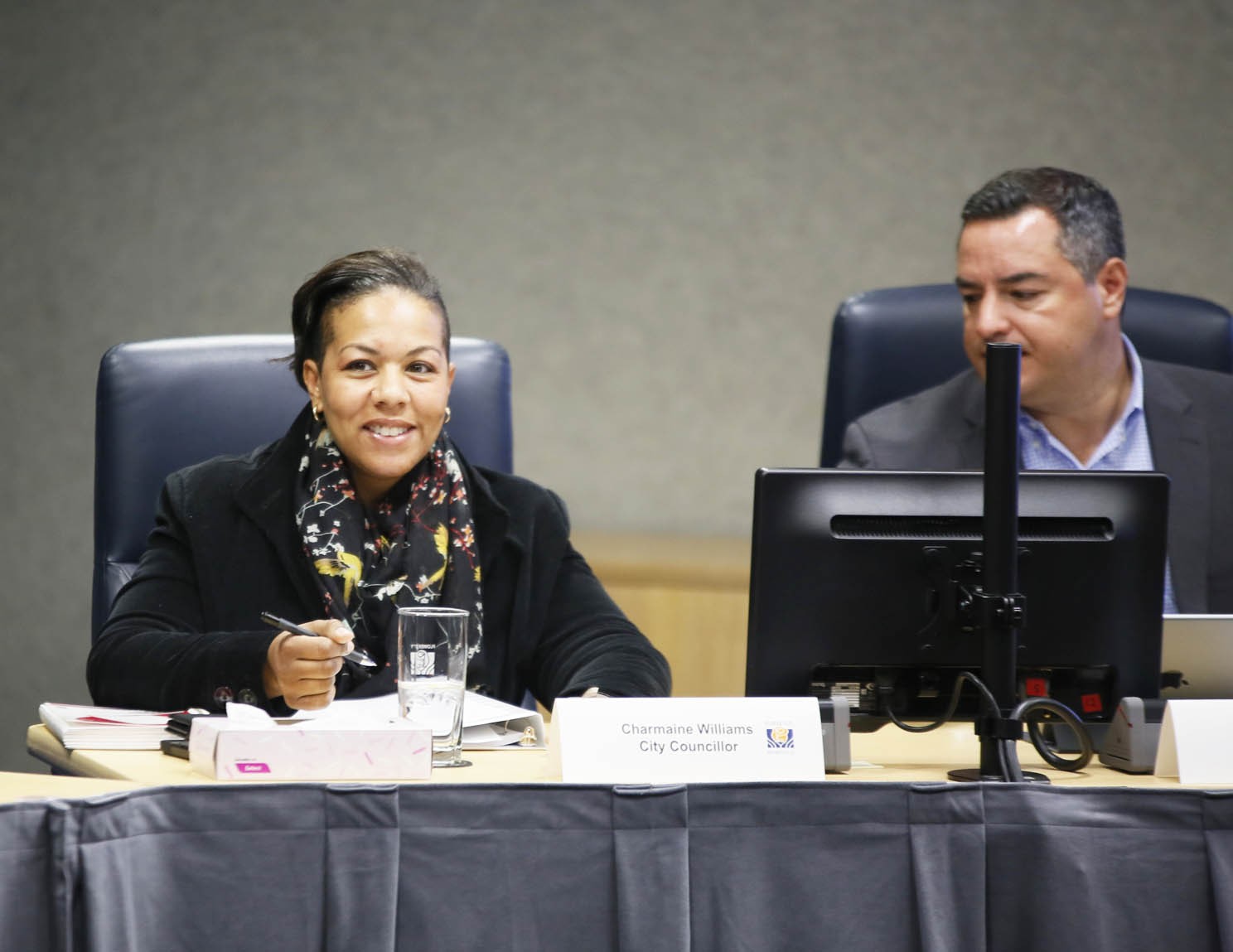 Councillor Charmaine Williams
Tulloch's report and his call for a policing transformation take dead aim at the sort of entrenched police culture highlighted in the Sandhu case, as well as the circle-the-wagons attitude displayed by Evans' refusal to take responsibility.
As chair of the community safety advisory committee, Councillor Williams plans to use that avenue to its full extent to discuss the issues raised in Tulloch's report.
"This report I hope is circulated heavily within our community safety committee, and ... we are really taking this seriously," she says. "Community safety is the number one issue. It was at the door, and it still is now."
Submit a correction about this story