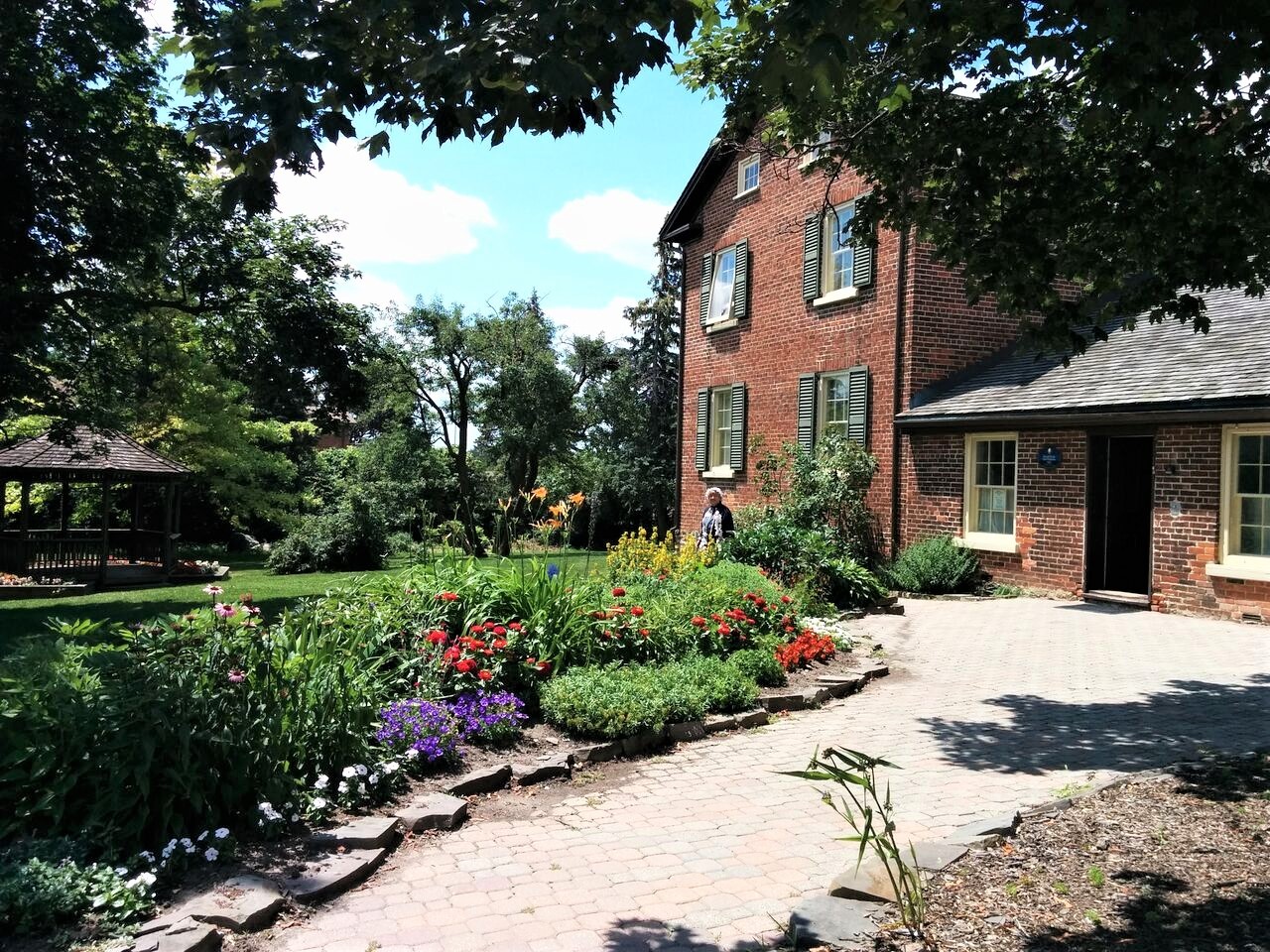 Feature photo courtesy Friends of Bovaird House
Volunteers bring history to life in the heart of suburban Brampton but some on council upset about $1M plan
In 1819, a British man named John Silverthorn Jr., a descendent of United Empire Loyalists, was granted the right to clear and settle 100 acres of land in the area now known as Brampton. He set about removing bush and woodland, building himself a remote log cabin.
His was an experience replicated by colonial British settlers for hundreds of years across multiple continents.
"Originally, of course, this stood in the middle of the country," Michael Avis, who chairs the Friends of Bovaird House, tells The Pointer. "In 1820, this was all solid bush, solid bush."
---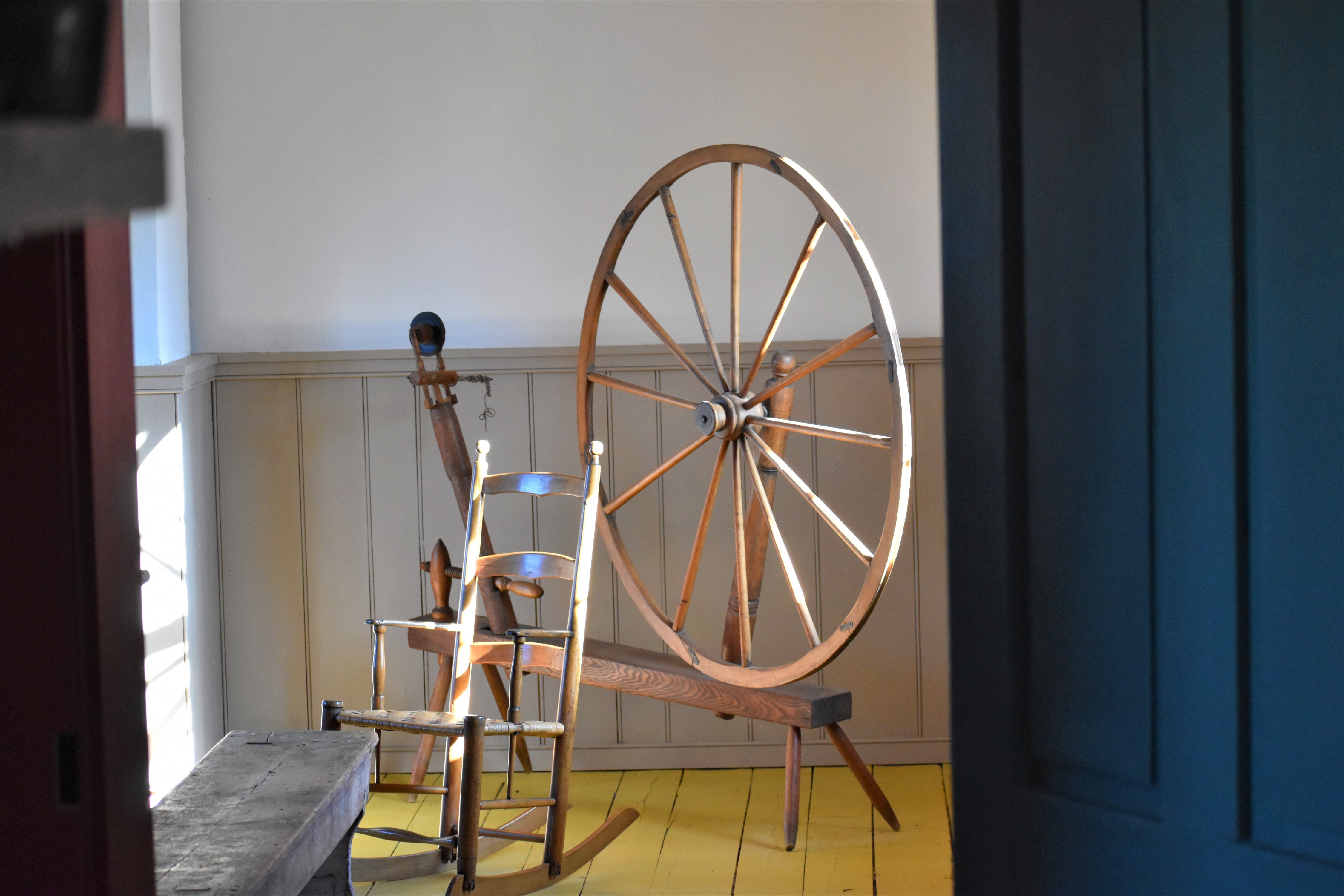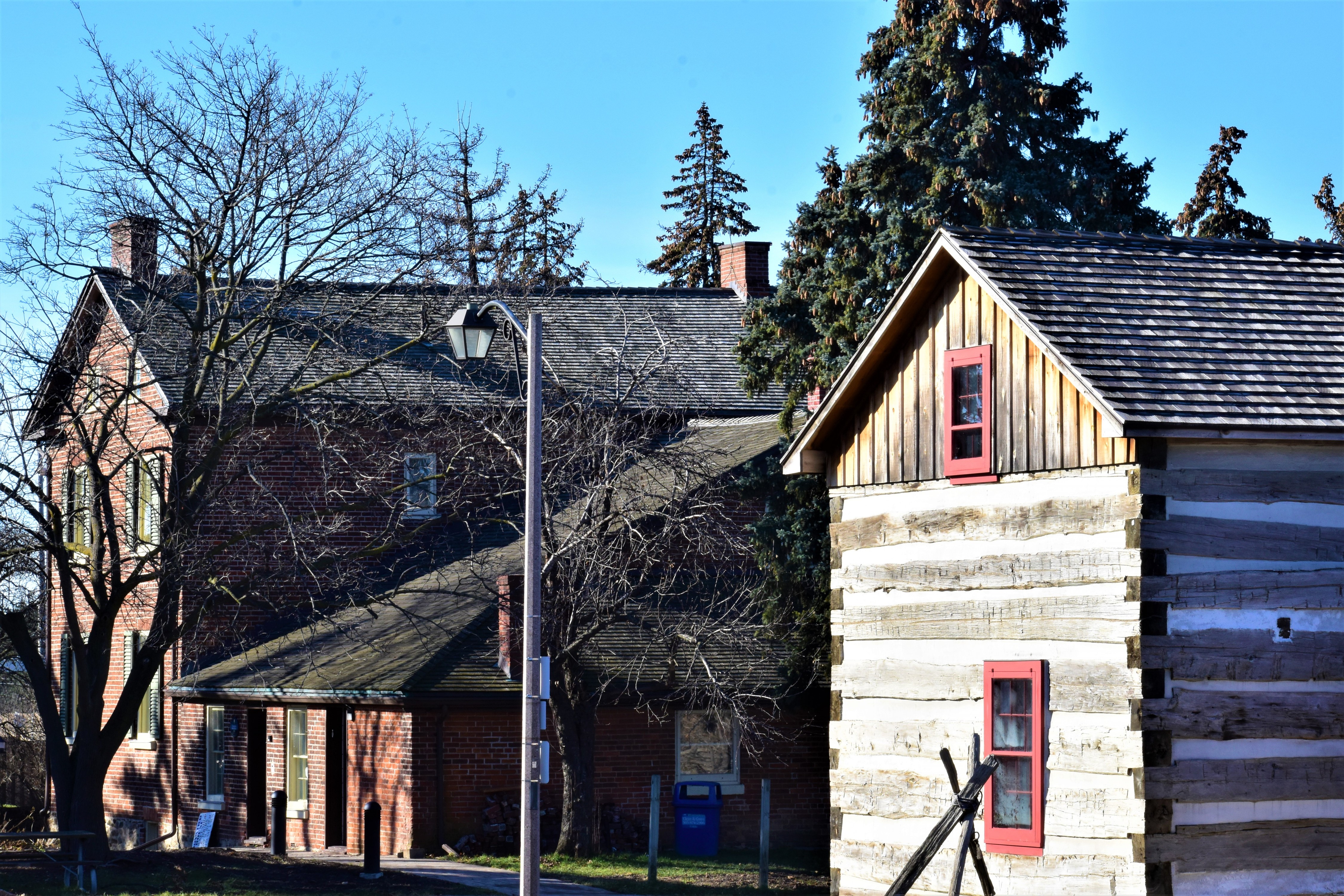 Bovaird House offers visitors a glimpse of life from almost 200 years ago.
(Photos Isaac Callan/The Pointer)
---
Bovaird House tells the story of Canada's early colonial history, a period that for many remains a complicated part of the country's past.
Silverthorn Jr. lived in his new home for barely two years, before Peter Chisolm, a Scot with a bakery business in New York, bought the log cabin and the land. It was a transaction between settlers.
Chisholm dramatically expanded the home's footprint, building a Georgian revival brick house that still stands to this day. He moved from the United States with his wife, daughter, niece and nephew around 1829, initially settling in the log cabin that already stood on the land.
He lived in the cabin for more than a decade before he finished the brick building in 1852, adding an extension ten years later. In 1853 Brampton was incorporated as a village. The house stayed in the Chisolm family for a century, until James Bovaird, a man of French and Irish descent, bought it in 1929.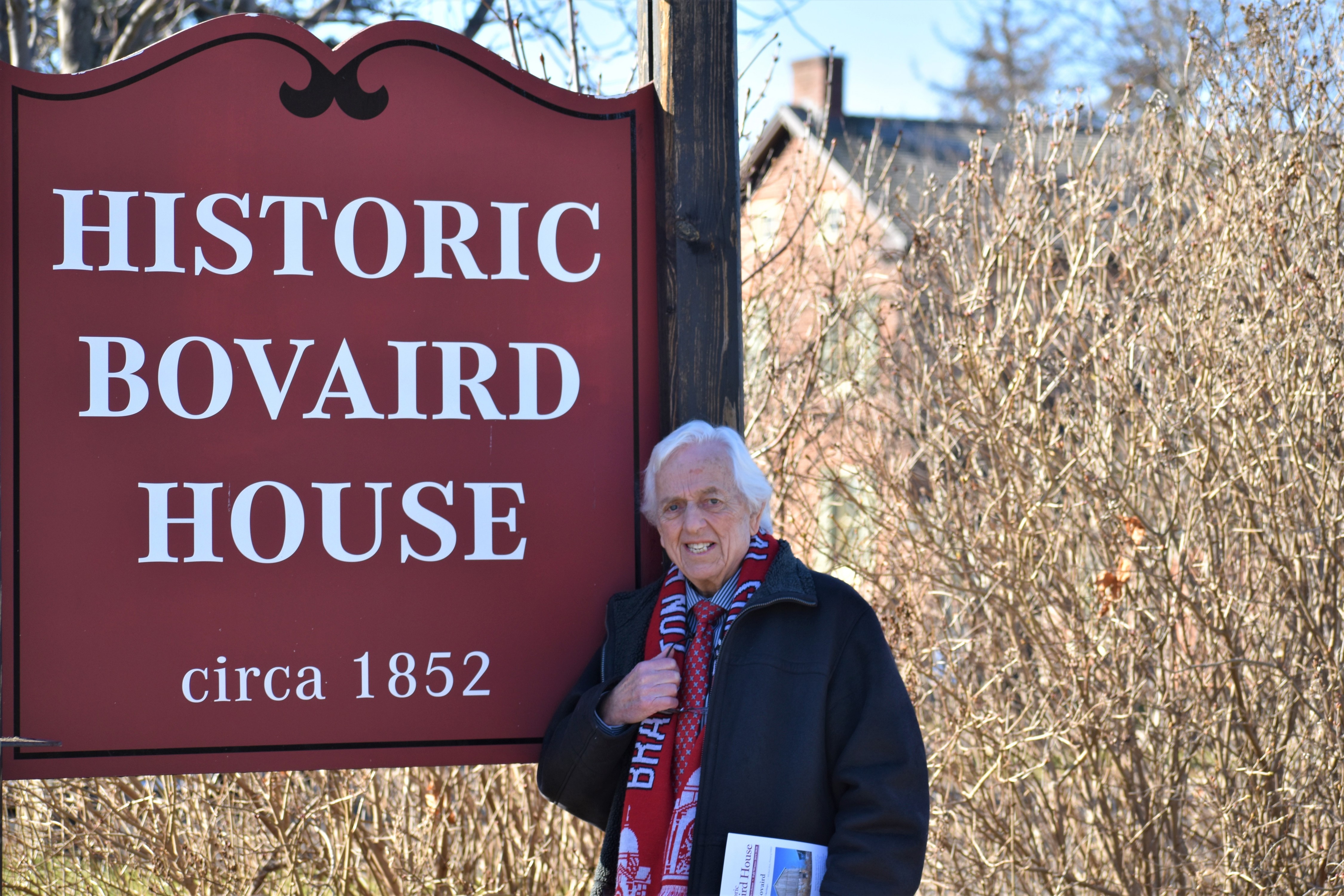 Michael Avis chairs the Friends of Bovaird House.
(Photo Isaac Callan/The Pointer)
Avis walks through the old house, still set up as if its Victorian residents could return at any minute, a proud custodian of its past. He can recite its history with ease and takes great pride in contextualizing just how different life as early pioneers would have been to 21st Century Brampton.
James Bovaird never lived in the house himself, renting it out instead and using the land for thoroughbred horses. The two-storey, red-brick Georgian home and surrounding land eventually passed to one of his sons, William, who moved in and lived there during the 20th Century, as the growing City of Brampton became a regional hub and thriving cultural centre far removed from Toronto and long before Mississauga even existed.
The rapid pace of pre-war urbanism closed in from all sides, and not long after the war Brampton and then Bramalea, which was amalgamated into the growing suburb when it was incorporated as a city in 1974, became a booming destination for people whose roots can be traced throughout what is known as the commonwealth nations.
In 1985, with the suburban built form dominating the municipality which had doubled in population in less than a decade, William and Mossie Bovaird passed the property to the City itself. They hoped it would stand to educate residents about their past as farmers and pioneers.
Then growth really exploded, as Brampton's population went from about 187,000 in 1985 to an estimated 700,000 today, making it Canada's ninth largest city.
The horses are long gone, as is most of the land. The house is now on just two acres and the trucks thundering past along Bovaird Drive are a constant reminder of how much has changed.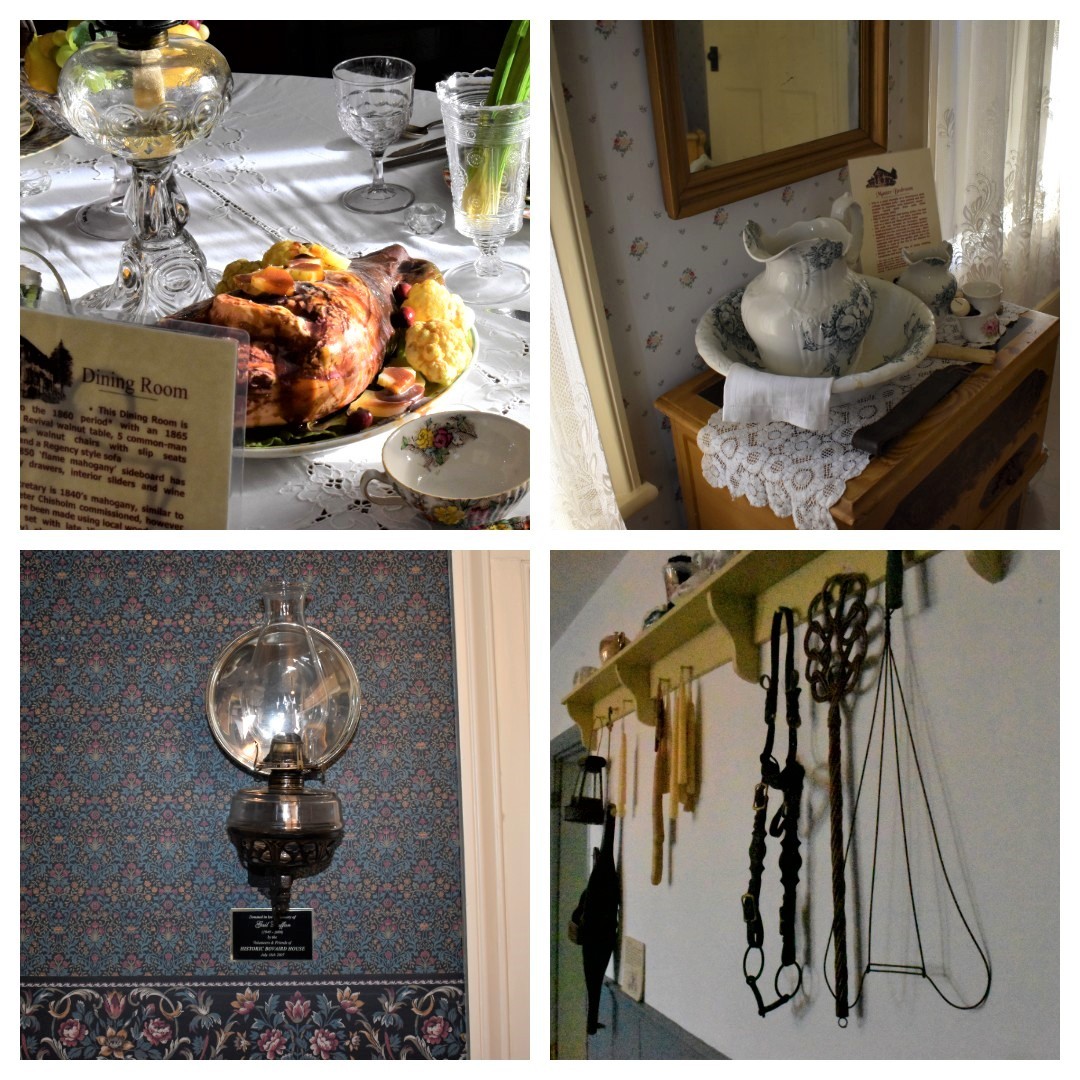 Bovaird House is set up as it might have looked in the distant past.
(Photos Isaac Callan/The Pointer)
The City of Brampton held onto the house for years after it was given the property, using it largely for storage. When Avis was introduced to the space through the Brampton Historical Society, he was shocked so little was being done to celebrate its past. He has dedicated himself to changing that ever since.
"When the volunteers started, we didn't say 'Hey, let's build a museum'," he explains. "It just kind of evolved… Fortunately, we have people, some of the Bovaird family donated pieces back … The major pieces we actually purchased ourselves."
As knowledgeable as Avis is, his tour of Bovaird House is a watered-down version of how one can experience the historical site. For fundraising events, the Friends of Bovaird House dress up in traditional costumes, turn off the electricity and light the building with gas lamps. Food is laid out and guests are transported back in time. It is an event Avis says often sells out a year in advance.
The organization has used funds from these historical presentations to furnish Bovaird House and the Pendergast Log House that sits beside it.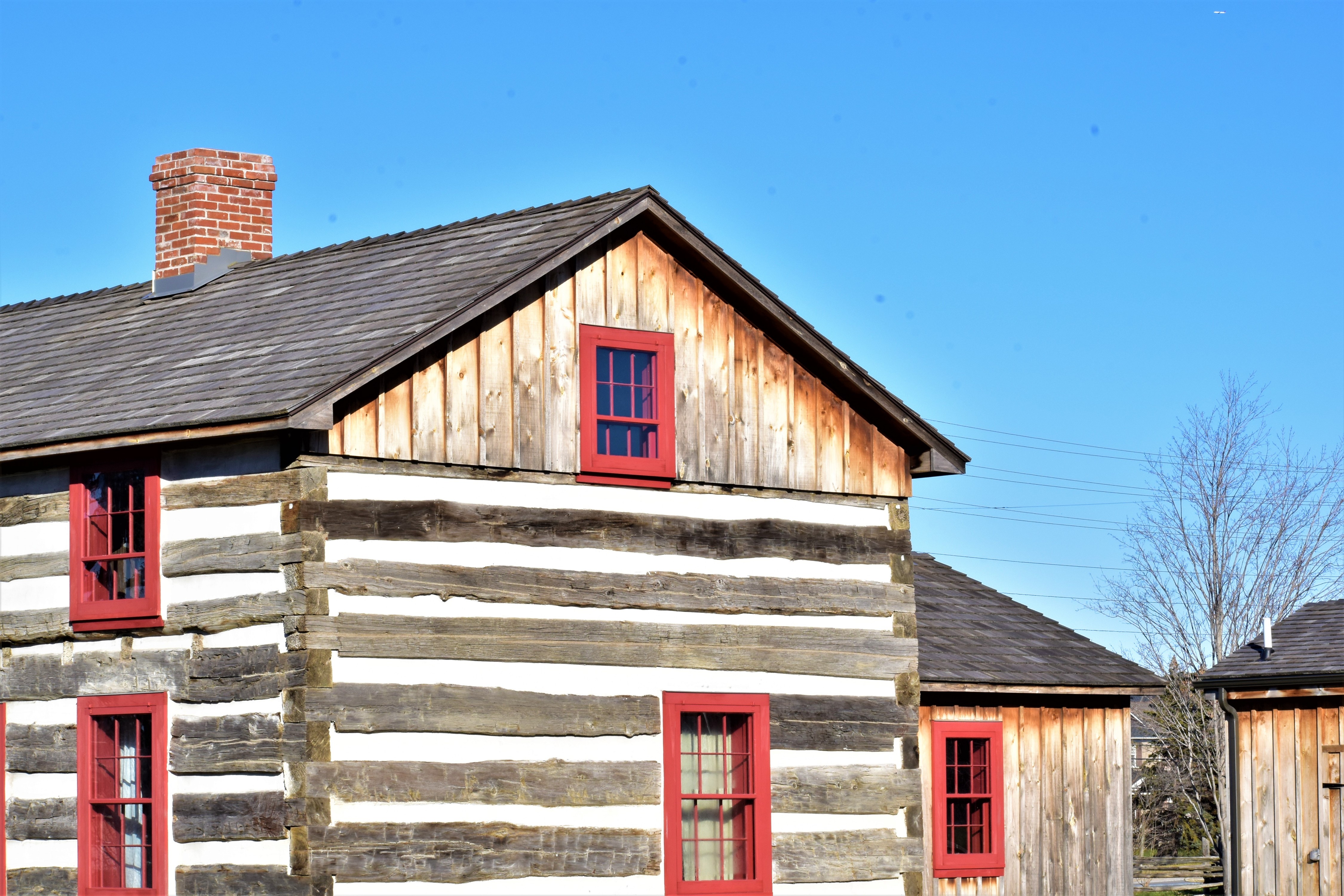 The Pendergast Log House was transported and rebuilt by a developer.
(Photo Isaac Callan/The Pointer)
The log cabin was originally constructed on the Pendergast Farm near McVean Drive and Countryside Drive, then moved to the Bovaird House site after a developer discovered it hidden under the brick cladding of a heritage building located on a planned subdivision. It was transported and rebuilt on the Bovaird House site free of charge and opened as a unique feature after its reconstruction in 2018. The cabin illustrates the kind of house that Silverthorn Jr. and Chisholm would have lived in 200 years ago.
Bovaird House is free for residents to visit and volunteers place an emphasis on education. Turned out as a Victorian farmhouse, the heritage building offers a hands-on chance to learn about local history. Historical clothing and antiques combine to offer a glimpse into the past that makes learning easier, particularly when school children come to visit.
"We're not the Royal Ontario Museum, but just to try, especially with the younger people, to try and instill in them a little appreciation of [the fact] we do have a Canadian heritage here," Avis says. "It's not that old, 500 years tops, but nevertheless, it's our heritage which is worthy of preservation — and promotion."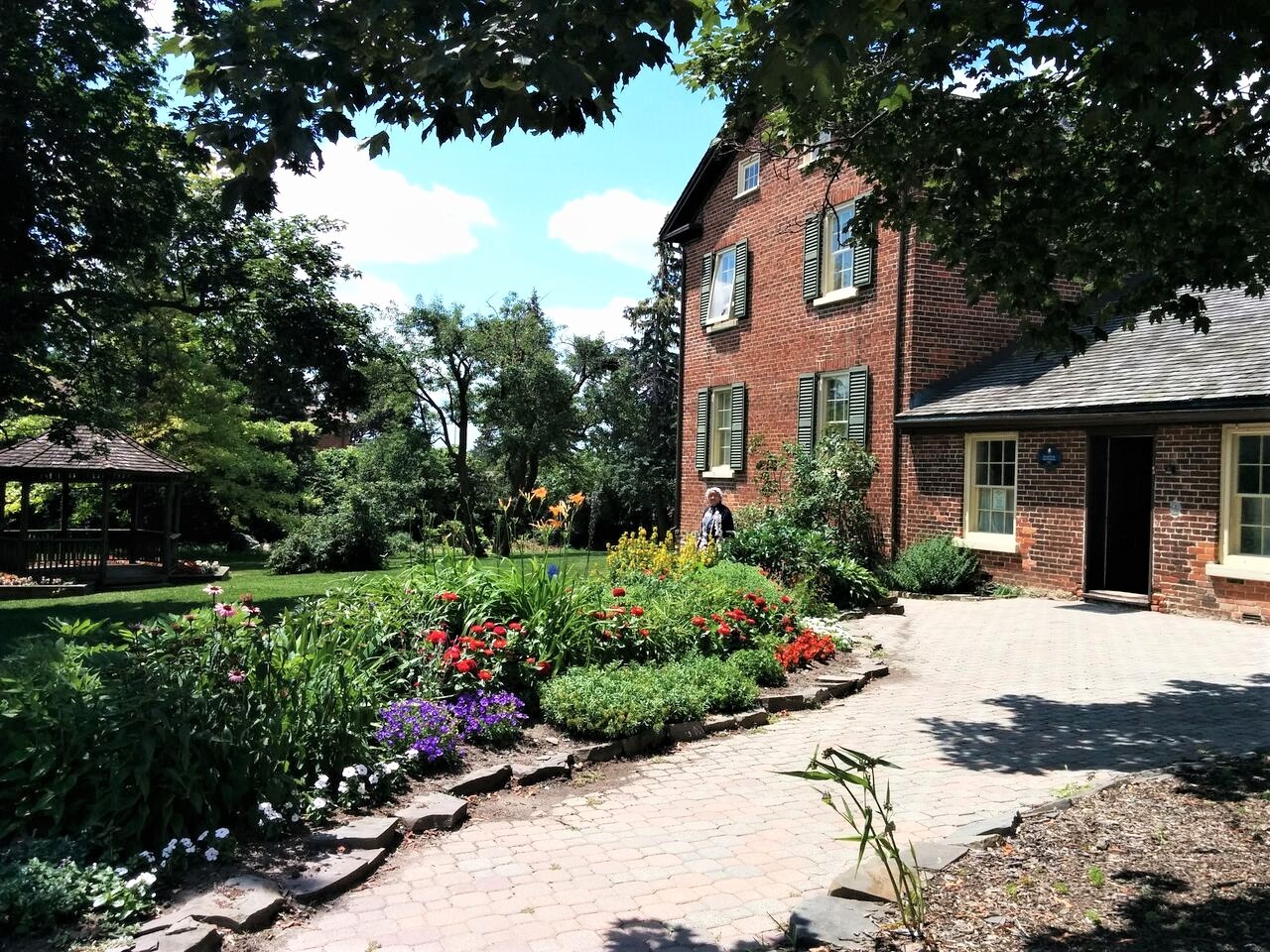 Bovaird House has stood in Brampton for more than a century.
(Photo courtesy of Friends of Bovaird House)
Avis and his volunteers have been eyeing another addition to the property for years. They want to rebuild a heritage barn on the site to display historical farm equipment and offer a tribute to the Bovaird's history as horse breeders. The volunteers have purchased and dismantled a building from Caledon that is representative of the form and period that would have housed many antiquities that are currently stored away because they have no place to be exhibited. Avis and the other volunteer leaders of Friends of Bovaird House were given the green light by the City more than a year ago, with the wide support of council, and are now waiting for the already committed funding support to put the structure back together on the heritage site in Brampton.
On December 1, Avis appeared virtually in front of Brampton City Council's budget committee to provide more details of the concept after council approved the hiring of an engineer for the work in the summer.
The City's 2022 draft budget document, which has since been approved, included $1 million in debt funding to rebuild the heritage structure. The Friends of Bovaird House has funded the barn, its deconstruction and transportation to Brampton. The cellar of the house itself is filled with traditional horse-drawn buggies and farm equipment purchased with fundraising dollars to illustrate its history. But the group has nowhere to display it.
Avis hopes a traditional barn can highlight the property's 100-acre horse-breeding history and act as a museum for the antiques.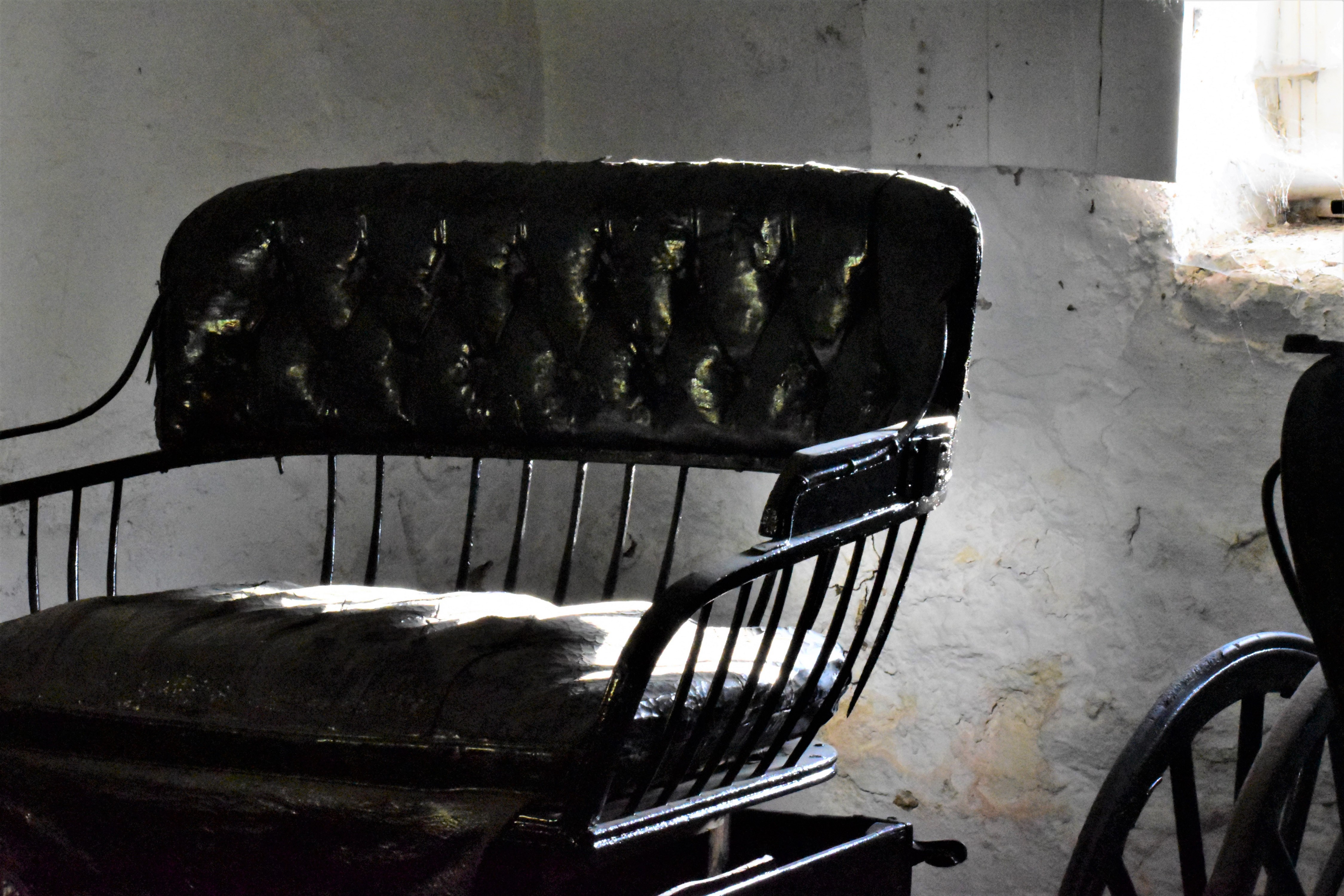 Antique buggies and farm equipment are waiting to be displayed.
(Photo Isaac Callan/The Pointer)
Avis gave a short presentation to this effect in December and waited for questions from council members.
What followed, unexpectedly, was a debate that lasted until almost midnight, which unfolded along both sides of council's political divide that has emerged over the past couple years.
"With this, we have to really ask ourselves is this authentic enough for us to say to future generations: look, here is a barn, this is something that was put here and we picked it up from somewhere else," Councillor Paul Vicente, the City's representative on the Brampton Heritage Board, said. He and his close council ally Rowena Santos have suddenly blasted the idea of investing municipal funds in the project.
A motion tabled by Councillor Jeff Bowman eventually won out against the critics, passing six votes to five. It will fund the construction of the heritage barn in two $500,000 payments over the next two years.
Bowman says he's not sure why the criticism has suddenly emerged, as the $1 million figure is staff's estimate (which he says is "far more" than what is needed; any unused funds, he says, will be returned to the City) and was previously approved in last year's budget process, with no opposition. In late summer council approved, again without opposition, the hiring of an engineer to start the project.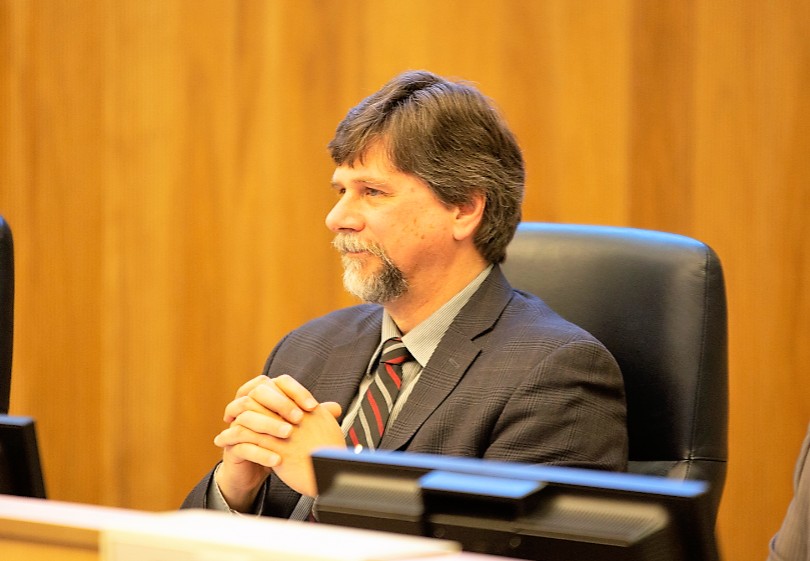 Coucillor Jeff Bowman was surprised by the sudden opposition to a new structure on the Bovaird House site.
(Photo The Pointer files)
But now, as Bowman has voiced concerns over a number of decisions driven by Mayor Patrick Brown and his allies, and the lack of transparency around them, the councillor is wondering if this is simply a political attack.
"The 200-year-old agrarian history and the beginning of Brampton was always around small family farms," Bowman told The Pointer. "This will enhance the overall historical character of the property for all residents of Brampton. It's a museum, a small pioneer village right here in Brampton."
He doubts the unexpected opposition, after more than a year of support, has anything to do with the project itself and its benefits to education, history and preserving some of Brampton's unique culture.
"It's a shame that something that is so beneficial to the City is being politicized."
Investments in heritage and culture are made by municipalities all the time, and are an integral part of what gives cities their unique character, he says. Bowman was adamant that all of Brampton's rich cultural diversity should be invested in, and said he fully supports other funding to highlight the broad multicultural roots of the city and its unique diversity. He fears the sudden opposition will only serve to divide community members, instead of bringing everyone together.
Avis is trying to get his head around what has suddenly happened.
"If you're talking about baseball diamonds or hockey arenas or cricket pitches or something, they know exactly what you're talking about," Avis says. "But God help you if you mention heritage or music or art—their eyes glaze over... That's just the way it is."
Although it looks like the Friends of Bovaird House will be getting the support they asked for, it is hard for Avis not to feel taken for granted, after the sudden backlash, which could be politically motivated.
The council meeting where his precious project was all of a sudden verbally cut to ribbons by some council members was followed by critical media coverage of his dream. A pun-filled Toronto Sun column suggested Brampton "should take this idea behind the barn and shoot it".
Bowman, meanwhile is being attacked by an unusual circle of nameless critics using the internet to voice obvert political messaging in line with nasty tactics against him and other members of council who have often voted against Santos, Vicente and Mayor Brown, who along with Councillor Harkirat Singh and often Councillor Michael Palleschi have formed a bloc that works together, largely to push Brown's agenda.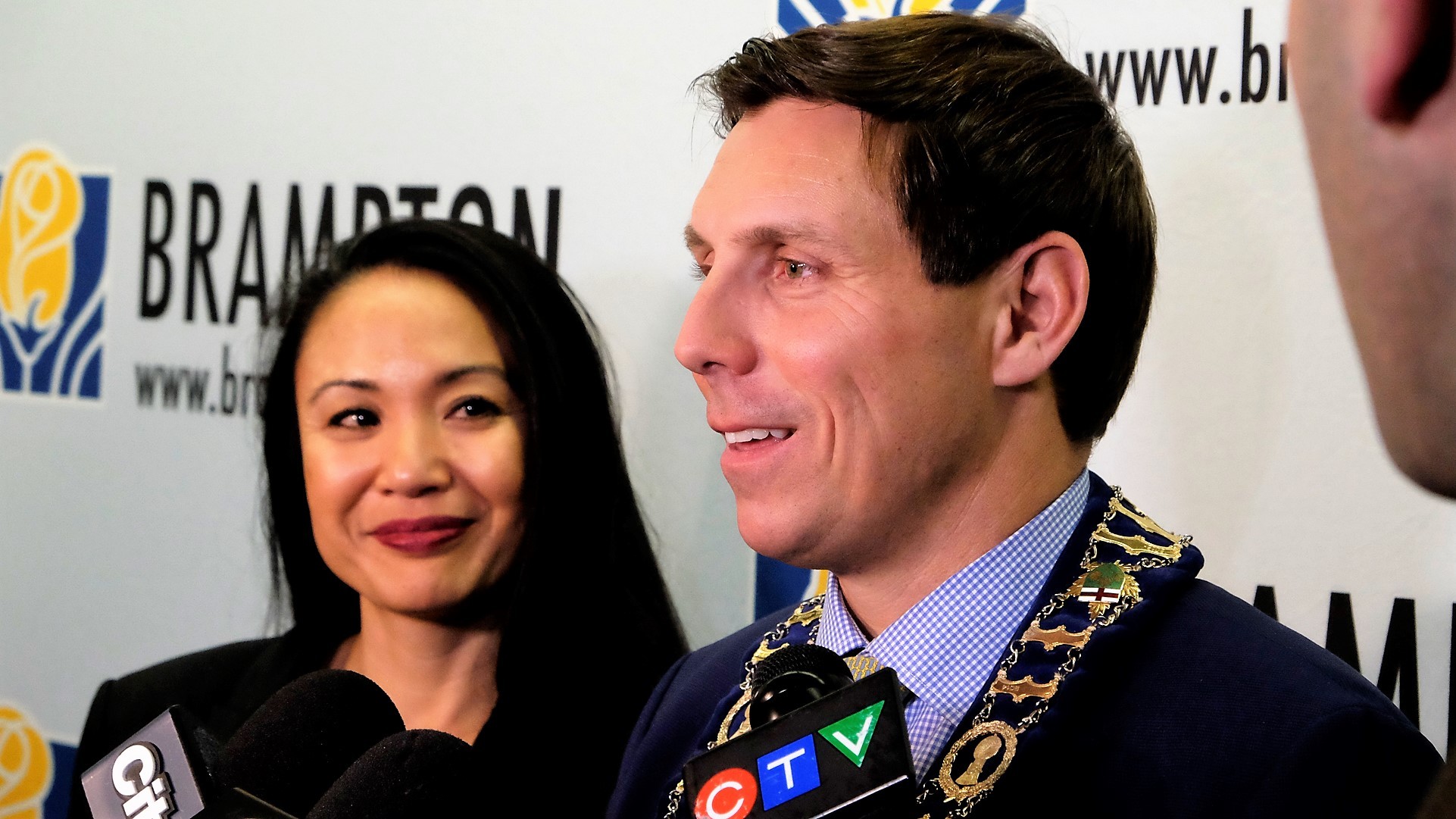 Rowena Santos, a close council ally of Patrick Brown, has suddenly attacked the Bovaird House plan.
(The Pointer file photo)
Bowman has publicly questioned a number of political moves by Brown, such as his orchestration of the hiring of CAO David Barrick, who came to Brampton with a checkered past and no experience, while Bowman has attempted to get answers around widespread allegations of corruption under the Mayor and his CAO, including evidence provided by a current senior staffer that Brown forced her and other City employees to work on Peter MacKay's federal Conservative leadership campaign last year, and that Barrick directed her to hire a friend of Brown's for a lucrative City contract he was not qualified for.
Bowman has pushed for a full investigation into the allegations after an earlier third-party review controlled by Brown and his council allies failed to probe most of the alleged misconduct.
While Santos repeatedly defended Barrick despite his numerous violations of policies and best practices (disregarding hiring processes to select his own candidates, handing over more than $200,000 for undisclosed work by a political ally, attempting to illegally move the freedom of information process under his control and trying to have internal audit, meant to hold the CAO accountable, report to him) she has often been the most aggressive of Brown's supporters when going after those councillors who are not in the mayor's camp.
She and Vicente often support moving controversial debates in camera, behind closed doors and out of public view, a practice Bowman has been openly critical of.
Now, the two allies of Brown have once again gone on the offensive, going after a project that Bowman has been directly involved with for years as the council liaison with Friends of Bovaird House.
Bowman is also being attacked by those close to Brown because the councillor's wife volunteers with Friends of Bovaird House.
Avis says the bitter backlash, after years of volunteering, has been "a little bit hard to swallow".
He and his volunteers have dedicated themselves to preserving and presenting their city's history. They dress up in traditional clothing and tour school groups around, they fundraise and attend antique auctions to find items that will further animate the past.
"This house: donated free of charge to the City," he says. "The two acres of what is now prime real estate: donated free of charge. The beautiful brick milkhouse we have outside… donated free of charge. Pendergast log house: that was donated free of charge, rebuilt free of charge. This house now has probably over $100,000 of antiquities we donated to the City, free of charge. So: free, free, free, free."
---
Email: [email protected]
Twitter: @isaaccallan
Tel: 647 561-4879
---
COVID-19 is impacting all Canadians. At a time when vital public information is needed by everyone, The Pointer has taken down our paywall on all stories relating to the pandemic and those of public interest to ensure every resident of Brampton and Mississauga has access to the facts. For those who are able, we encourage you to consider a subscription. This will help us report on important public interest issues the community needs to know about now more than ever. You can register for a 30-day free trial HERE. Thereafter, The Pointer will charge $10 a month and you can cancel any time right on the website. Thank you
Submit a correction about this story