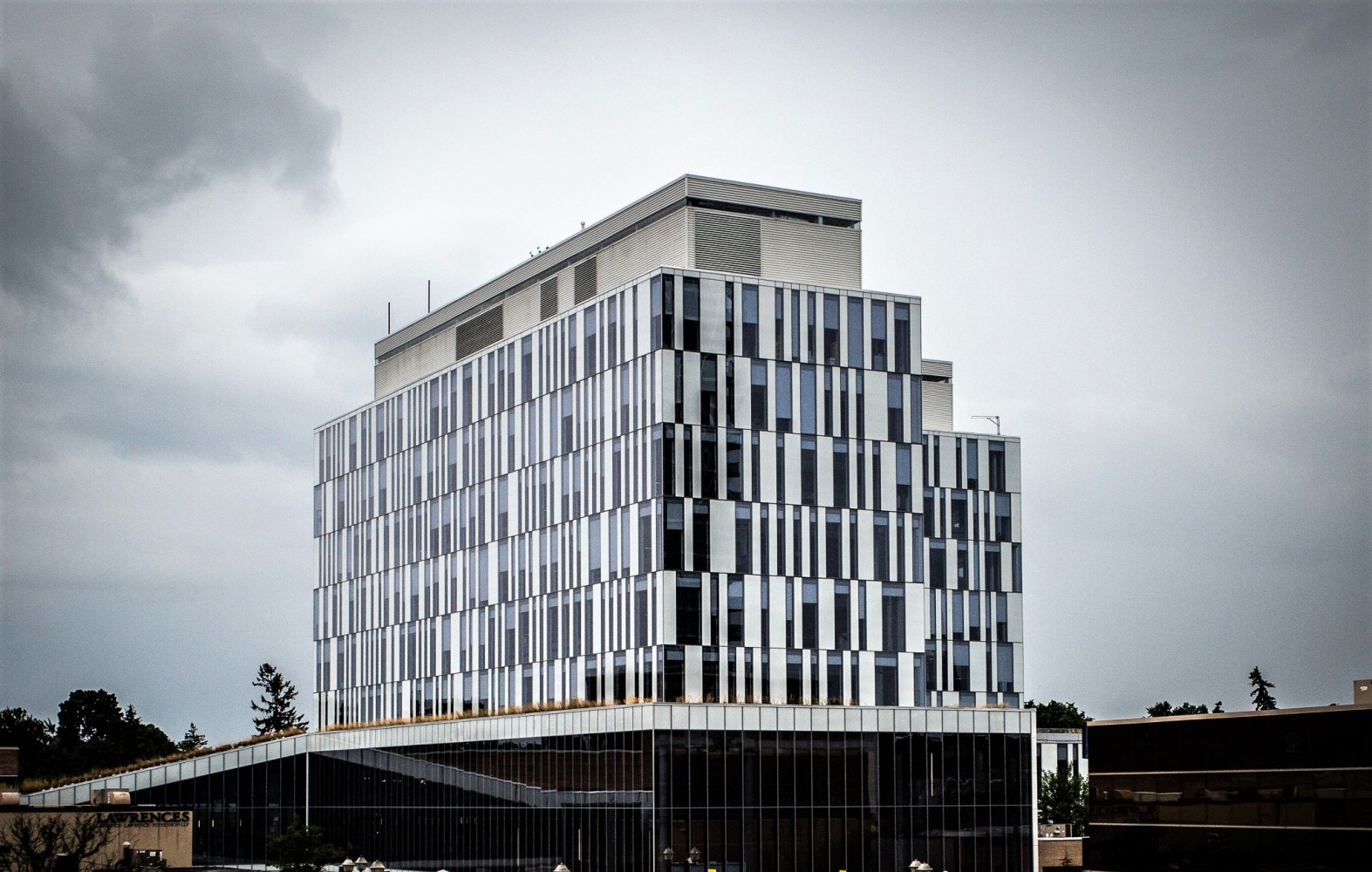 The Pointer file photo
Brampton corruption investigation shows CAO hired unqualified candidates to senior positions in City Hall
An investigation into allegations of corruption, delinquent hiring practices and fraudulent procurement inside Brampton City Hall has finally delivered its findings.
And they are largely inconclusive.
A report written by Deloitte and released Tuesday night is filled with half-finished investigations and evidence of concerning practises that, in the opinion of the investigators, did not breach official City procedures, many of which are not governed by proper policies.
The report, which Mayor Patrick Brown and councillors loyal to him initially tried to have completed in 30 days, before other members successfully extended the time frame, scratches the surface of a series of alarming allegations.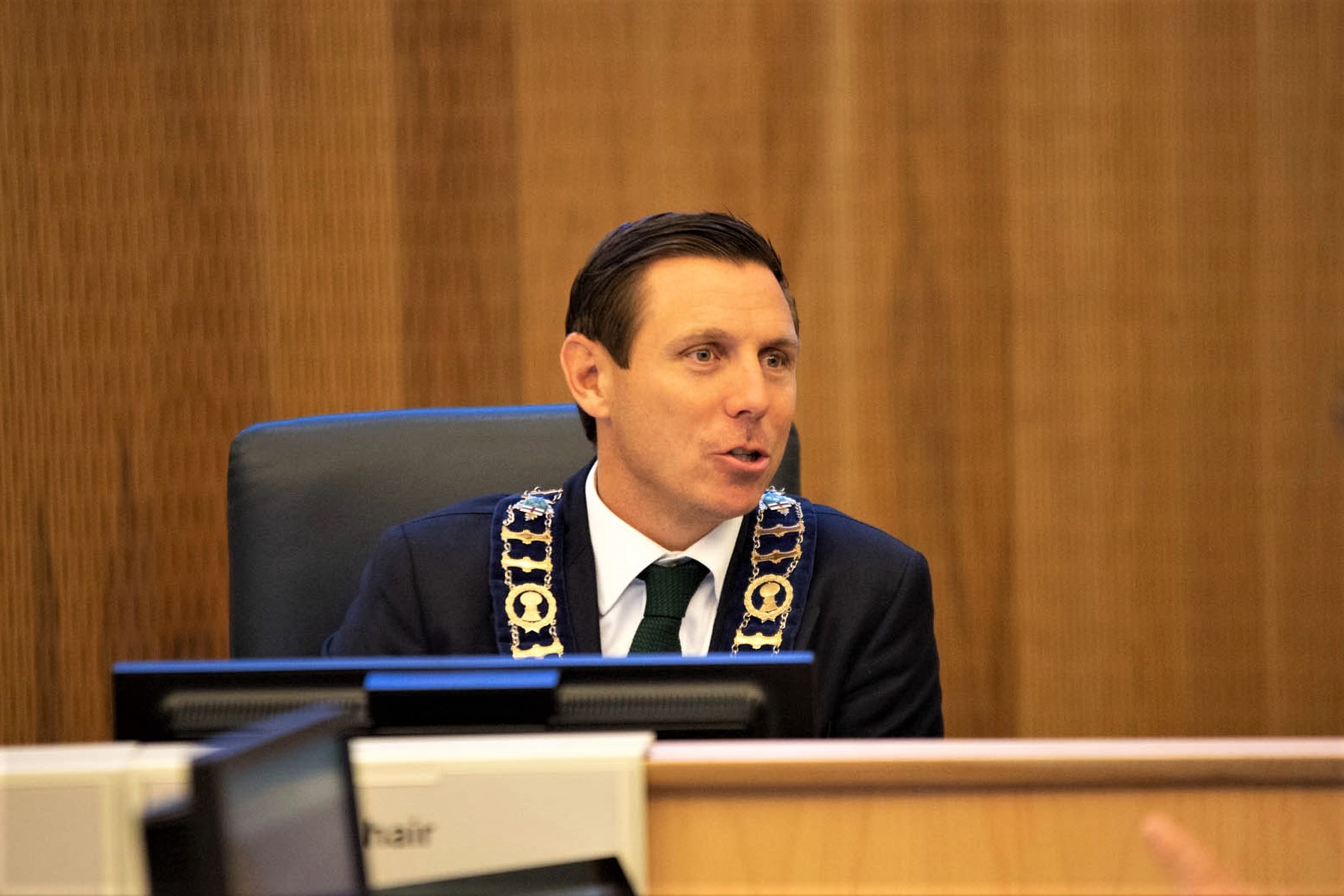 Deloitte did not address evidence that shows Patrick Brown directed the use of City staff and resources for Peter MacKay's bid last year to win the Conservative leadership. (The Pointer file photo)
The investigation documented few examples of overt rule-breaking but painted a picture of an administration where serious issues and questionable behaviour thrive.
In particular, the report highlighted policies and job requirements for successful candidates being ignored by CAO David Barrick, who was put in the role by Mayor Brown, despite Barrick's involvement in a corrupt hiring process in Niagara that led to his firing from a role he held there. Barrick, a former small-town Niagara councillor who had zero experience managing even a small city department, is at the centre of many of the allegations that were investigated, including the hiring of unqualified staff given jobs inside City Hall.
Although these instances did not violate specific codes or policies, the report shows totally inexperienced and under-educated staff being handed highly technical roles funded by taxpayers.
"If you change the requirements of a position the night before to fit the candidates the CAO wants, is that the type of person who should be managing a city?" Chris Bejnar, co-founder of local advocacy group, Citizens for a Better Brampton, told The Pointer. "Why aren't their positions detailed in the report so we can better understand what was going on? The CAO hired key staff who were not qualified—now what is going to be done about the CAO's conduct?"
The Deloitte report details the disturbing conduct of the City's chief administrative officer. In July of 2020 Barrick quietly handpicked two new "Directors for departments responsible for managing critical city infrastructure." The job postings clearly stated that university engineering degrees were a requirement for the jobs, along with all professional accreditations needed to carry out these critical director roles.
The successful candidates had to have "7-10 years of managerial experience with at least 5 years of experience in project management and construction."
The men Barrick chose himself had no such experience and didn't even have engineering degrees. "Deloitte did not identify any indications of construction experience on either candidate's CV."
Councillor Martin Medeiros said he was dumbfounded when he read parts of the report, detailing Barrick's unprofessional conduct.
"I, without a doubt, know some things that shouldn't have happened, did happen. Unlike some of my colleagues, I believe Council needs to take action now to find these things out. People being hired who are not qualified, for example in engineering or architecture, if they're not qualified it could have serious implications from a health and safety perspective. You can't compromise the health and safety of the residents of Brampton. When you don't have qualified people in positions that require professional designations, I would assume you're not only compromising return on investment, and health and safety, but also the city's legal exposure."
He said action will have to be taken by Council.
"The report shows we are not getting the best or right people for those positions and there may be a culture of nepotism that has to be addressed one way or another."
The report reveals that some senior staff were unwilling to go along with Barrick's damaging behaviour.
"Email evidence from July 2020 indicates that the (now former) commissioner of the department these individuals were hired into refused to send an email announcing the hiring of the 2 candidates," the report says. The same day the two directors were hired, Barrick updated City policy in an email "to explicitly reference the CAO's authority to authorize an appointment without a role review form signed by the Department Head and the Director of HR."
It is unclear if Barrick will face any action for his alarming behaviour detailed in Deloitte's investigation. Councillors voted unanimously to receive the report Wednesday after a bid to postpone it for further analysis failed.
The report highlighted more unethical conduct by the City's CAO, who, according to the document, seems to think he enjoys absolute, unchecked power as Brampton's top bureaucrat.
An initial job posting for another senior role required a post-secondary degree, but Barrick unilaterally changed the requirement to allow a candidate who was "working towards a degree". Barrick changed the key educational requirement to suit a particular handpicked candidate he wanted for the senior position. The man eventually hired for the senior role inside Barrick's office "did not meet the requirements of the job posting, as originally drafted", the Deloitte report states, and now an individual who doesn't even have a university degree is working in the role.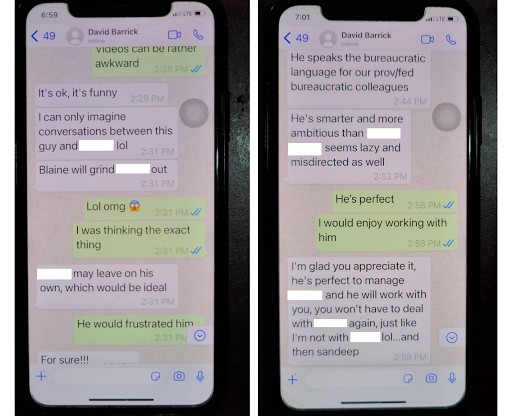 Text messages from David Barrick (white background) to Nikki Kaur show him writing about an employee he hired despite a lack of qualifications. (Nikki Kaur)
Barrick's behaviour around hiring unqualified senior staff might not come as a surprise to people who have followed his own controversial career.
A 2018 document released by Ontario's auditor general, after conducting a probe of Niagara's provincially regulated conservation authority, which Barrick was a board member of before eventually becoming its CAO, publicly reported that his initial hiring by the agency was not handled properly, a transparent and fair process was not used, and that Barrick should not have held the management position which seemed to have been created just for him by his Conservative political allies on the conservation authority board, while he was a sitting Port Colborne and Niagara Region councillor.
Various hiring policies were ignored to grant Barrick the job.
Since arriving in Brampton, Barrick has been active in changing City policies to suit his motives.
"Certain policies and standard operating procedures were revised or updated by the CAO contemporaneously with alleged activity," the report says, illustrating the far-reaching power Barrick possesses and his brazen disregard for previous, established policies that were put in place to prevent the type of behaviour Barrick has shown.
"The CAO stated that these updates were reflective of established practice at the time or were within his authority to execute. S.229 of the Municipal Act provides broad authority to the CAO in the administration of the City. The City's policies do not specifically reference the CAO's authority with respect to revision of policies and standard operating procedures."
The report does not make any recommendations for how Brampton can address fraud and corruption complaints from multiple current and former staffers. Nor does it come to any overall conclusions about the blistering whistleblower complaint that led Brampton City Council to retain the consultant in the first place.
"The majority of the allegations investigated by Deloitte were not substantiated," the report states, admitting that many interviews were not conducted due to a lack of time, and that key allegations could not be addressed because of a lack of information or access to relevant individuals.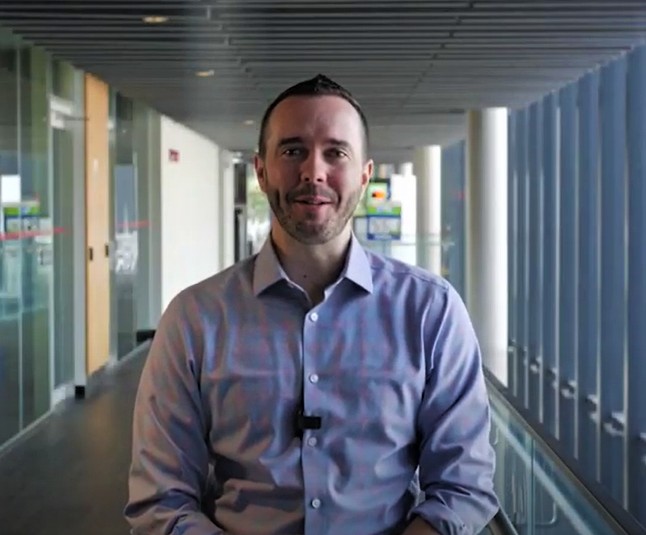 Brampton CAO David Barrick is at the heart of damning allegations (Screen grab City of Brampton-YouTube)
Key allegations include the CAO handing contracts to friends and associates of Brown and Barrick, and subverting hiring processes inside City Hall. It was also alleged Barrick engineered the tendering of a contract to guarantee it went to a long-time Progressive Conservative associate of the mayor, Brett Bell.
Gurdeep (Nikki) Kaur, a senior Brampton staffer who was fired and then re-hired after her scathing allegations were released publicly, provided proof that Brown directed her and other City staff to work for federal Conservative leadership hopeful Peter MacKay last year, a violation of City policy around the use of Brampton's public resources.
It was one of many key issues that Deloitte did not address because of the lack of time, after Brown made clear from the beginning of the process that he wanted it wrapped up quickly and after his council supporters, primarily Rowena Santos and Paul Vicente, repeatedly raised concerns over the cost of the investigation.
Deloitte, following direction from council, divided its report into six sections. It considered: procurement issues; allegations of discrimination; workplace bullying and harassment; destruction of information; hiring practices; and standard policies and procedures compliance. Its work centred on four individuals: Barrick, Sandeep Aujla (director of human resources) and two employees hired within the CAO's office.
"I want to thank the investigators for conducting a thorough and independent investigation and providing City Council a detailed report, which vindicates me and removes any doubt that I have engaged in any wrongdoing," Aujla, accused of making a racist remark during her interview to join the City of Brampton, said in a statement provided to The Pointer through her lawyer. "I have never made racist statements, nor otherwise engaged in acts of discrimination or corruption."
Deloitte states, regarding several of the allegations it was tasked with probing, that investigators had not completed their work despite being aware of the latest extended deadline of September 15, set by Brampton Council.
"It's very short," Bejnar said. "For more than $300,000, this is what Brampton taxpayers got in return, about nine pages of actual content?"
The flimsy 20-page document has already cost Brampton around $180,000. That cost is expected to almost double when Deloitte files its final invoice.
"When Deloitte was instructed to conclude its investigation on September 15, 2021, investigation of this allegation was ongoing," a regularly repeated line in the report reads. It's unclear why the investigators were not working toward the established September 15 deadline, which had already been extended twice, instead indicating that much more work was to be done when the date arrived.
The claim by Deloitte that it did not have enough time to complete its investigative work was made even more confusing by a statement released by the City last week, that suggested all the investigative work was completed and all Deloitte had left to do was complete an internal review and ensure the report was properly anonymized.
It also remains unclear why Barrick did not allow a proper public process to address the report, which was only put on the agenda the night before Wednesday morning's council meeting to address it.
Councillor Jeff Bowman, alongside Charmaine Williams, Gurpreet Dhillon and Medeiros, voted Wednesday to refer the report to the Committee of Council's next meeting. The move, put forward by Williams, was designed to allow more time to dissect and consider the contents of Deloitte's investigation, while allowing taxpayers to sign-up to delegate and offer their views on the matter. The proper advance publication of such items to ensure full public engagement was ignored by Barrick.
The Pointer reached out to the four councillors who attempted to allow more time for proper public discussion.
"The report is what it is. To sum it up in a word, disappointing," Bowman wrote in an email to The Pointer. "I accept the report for its contents, however I still believe the way in which this was handled, much in closed session, then a report to council shared 12 hours before the meeting, was not what we strive for in terms of openness and transparency for the residents… I do feel that it could have been a deeper investigation. In terms of a 17-page report, not as detailed as I would have liked to see it, especially with the mountains of files and emails that they claimed were analyzed."
Surprisingly, when questioned about why the Deloitte investigators were not even there for the report's presentation to council Wednesday, Brown simply said the authors of the thin document, which will cost Brampton taxpayers more than $300,000, would not come.
One of the many key concerns the report failed to probe was messages sent by Barrick from his personal device.
Following her complaint, Kaur provided Deloitte and media organizations with screenshots of Whatsapp messages to prove her allegations. Screenshots showed conversations with Brown and Barrick over the encrypted social media messaging service; Kaur's copies of these messages were also relied upon in the Deloitte report.
Kaur alleged Barrick had instructed her to reach out to just one consultant, Menes Company (MenesCo), to develop plans for a Municipal Development Corporation. The company was run by Brett Bell, who has long ties to the PC Party once led by Brown and the two men have known each other for two decades. Bell has no background in municipal development or real estate and did not even have his own consulting company when Barrick directed Kaur to contact him to do the work for the City.
A set of Whatsapp messages Barrick sent Kaur show he sent her the name, email address and contact instructions. "Contact: Brett Bell," one of the texts reads. Bell was approached by the City on January 9, 2020 but did not even have a registered company at the time. MenesCo was incorporated on January 11, 2020, two days after he was tapped for a contract worth around $300,000.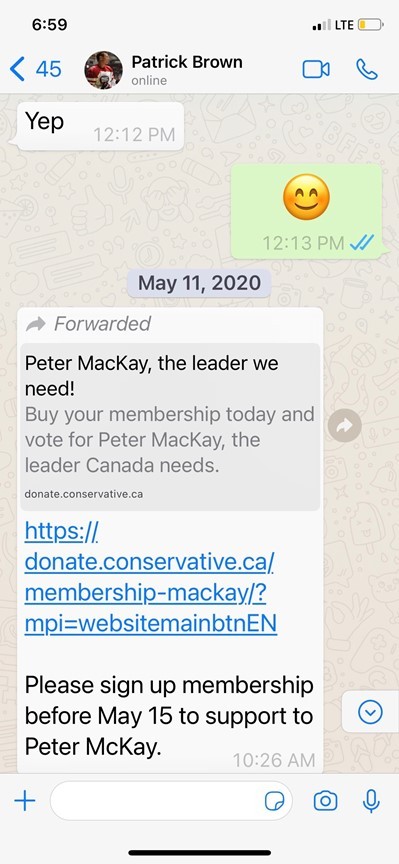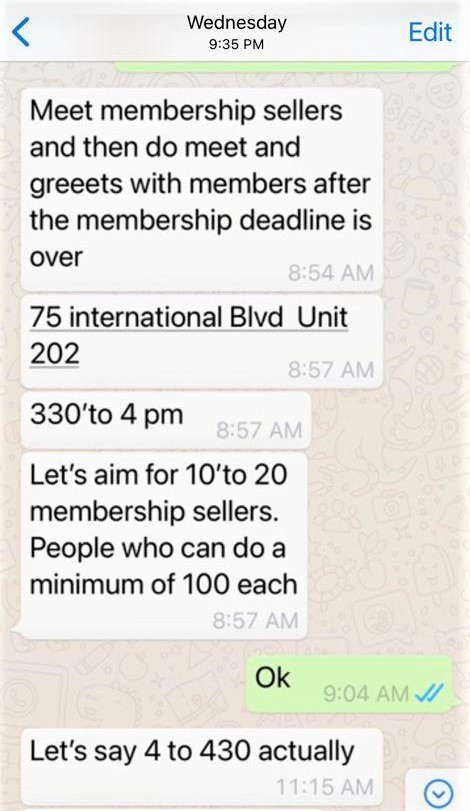 Texts from Patrick Brown to Nikki Kaur show he directed her to work for Peter MacKay. (Nikki Kaur)
Kaur also alleged that Brown had instructed her to use City of Brampton staff and resources to help Conservative candidate Peter MacKay win the party's federal leadership race last year. "Please sign up membership before May 15 to support Peter McKay (sic)," Brown said to Kaur via Whatsapp on May 11, 2020, during work hours.
Later messages show Brown instructing Kaur and other staff to sign up party memberships for MacKay during work hours.
The Deloitte report does not reference the MacKay allegation and cleared Barrick on the issue of the Municipal Development Corporation, despite the potential for a perceived conflict of interest. "Procurement of this contract complies with the Purchasing By-law; Limited Tendering forms were properly completed for the payments to Supplier A and justification was provided for use of the confidentiality clause," the report says.
It does not explain why an RFP was not issued for a proper bidding process and how a company—which did not even exist when its owner was contacted by the City— that had no experience in the area was hired for the work, possibly in violation of standard procurement requirements for proper expertise to meet the needs of the City.
Undermining some of Deloitte's opinions is the investigator's failure to get access to Barrick's Whatsapp messages. Screenshots from Kaur show the CAO uses the platform to communicate with City staffers to conduct important City business, making it a potentially key source of information for investigators to probe.
"The CAO stated that he used a personal device to engage in WhatsApp conversations." But Deloitte does not explain why it did not get access to these messages, which should have been handed over.
Kaur's work device, according to Deloitte, was impossible to access because of water damage, the report says.
The situation might remind some observers of what happened in Niagara Region a few years ago, when three of Brampton's current senior staff, including Barrick, were found to have engaged in misconduct in a corruption scandal after a third-party probe initially tried to whitewash what happened, claiming key information that was allegedly available could not be found.
Two of the other men at the centre of the Niagara "Inside Job" hiring scandal, Jason Tamming and Robert D'Amboise, were hired into senior positions at Brampton City Hall, after Tamming was fired in Niagara and D'Amboise left.
Once the Niagara third-party probe was concluded, the Ontario Ombudsman was brought in, and his investigation not only revealed shocking misconduct (Tamming provided the questions and answers to the former Niagara CAO, who was Barrick's boss at the time, when he was interviewing for the Region's top job) it also showed that the investigation managed by the very staff at the heart of the accusations was shoddily done.
"After a comprehensive investigation by Deloitte, there were no findings of any unlawful activity or discriminatory behaviour by its employees and third party vendors," a Brampton media release sent by Tamming's office proclaimed Wednesday, despite Deloitte's admission that it was not a comprehensive investigation, and that it could not even complete its probe.
Barrick was not placed on leave while the investigation was conducted and continued to manage the staff Deloitte interviewed.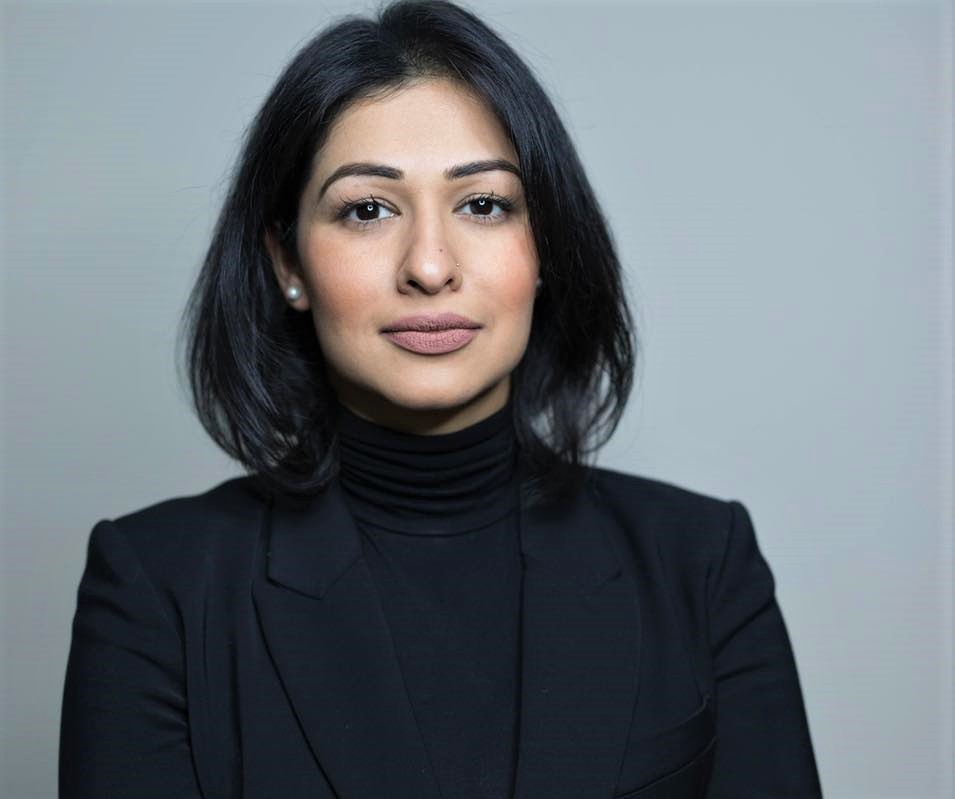 City of Brampton employee Nikki Kaur's allegations sparked the Deloitte probe. (Facebook-Nikki Kaur)

"Am I satisfied with the report? No," Medeiros told The Pointer.
The lack of detail in the third-party investigation was a key failing the Ontario Ombudsman highlighted in his scathing report on Niagara Region. Little direction was provided to the third-party, who had no experience as a municipal ombudsman before the appointment.
The initial conclusion in Niagara by the third-party investigator found no wrongdoing, and that allegations reported in the media were "not sufficiently supported by the evidence."
It was not until Paul Dubé, Ontario's Ombudsman, stepped in, after the third-party work was concluded, that the truth came out. He described the third-party probe as a failure from the outset, pointing out numerous issues along the way, including citing legal references to criminal cases that had nothing to do with the matter at hand, stepping outside the third-party's mandate to investigate or make findings on allegations that had nothing to do with what he was hired for and failing to take steps to obtain the crucial evidence.
Deloitte also probed an allegation that Brampton's director of human resources, Sandeep Aujla, made "a comment to the effect of 'Black people are dumb' during her interview with the City and that she was hired despite this comment."
According to Deloitte, Kaur — who made the allegation — and one other individual in the meeting said Aujla made the comment. The three other people at the meeting, including Aujla herself and Barrick, said the comment was not made.
So it came down to one individual who is not part of the allegations supporting Kaur's version of what was said and one other individual denying it.
That's not quite how Deloitte saw it, accepting the word of Aujla herself and Barrick.
"The responses provided by these 3 individuals were consistent, and recalled in specific detail the nature of the question that was asked, the context in which it was asked, and the response provided by the Director of HR," the report says. "Deloitte found that on a balance of probabilities, the allegation as stated in the April 22nd complaint was not substantiated."
Deloitte identifies the two other people in the meeting as a City employee, and an external recruitment consultant, likely hired under Barrick's authority. It does not indicate which of these said Aujla made the comment and who said she did not.
"Regretfully, Ms. Kaur's false statements have affected my working relationships with colleagues at the City of Brampton and fellow members of the Brampton community," Aujla said through her lawyer. "They have also had a significant impact on my personal health and wellbeing. It has been a remarkably difficult five months awaiting the outcome of the investigation, but I want to thank my family and colleagues for their ongoing support."
The Pointer approached Kaur's lawyer, Lorne Honickman Wednesday, asking for reaction to the report. Honickman said Kaur had not yet had "an opportunity to fully review the report and the findings contained in it" and would provide comments, if there are any, at a later date.
The September 15 deadline for Deloitte's work meant six scheduled interviews, including an additional interview with Kaur, could not be completed.
One key hindrance to Deloitte was the disorganized and contradictory internal policy documents.
"Certain policies and standard operating procedures in effect at the time of the alleged misconduct lack clarity, which creates challenges in concluding with respect to potential violations," the report says.
It noted the Conflict of Interest Policy, Recruiting and Retraining Top Talent Policy and the Employee Code of Conduct all have different definitions of conflict of interest. Deloitte did not find a document to show which policy should supersede another, muddying the waters around what is actually expected of staff. It is another example of a finding in the report that, without laying blame at the feet of a particular individual, shows City Hall remains in disarray.
Bowman said he would revisit the issue of policies that need to be updated and changed.
"We as Councillors have greater responsibilities to be open, honest and to follow procedures. Just because a policy or procedure does not specifically mention a particular action, common sense needs to prevail in the actions we do take," he said. "If every single possibility needs to be mentioned in a policy then I guess that's what we will have to do moving forward."
Medeiros also said Council now has to take action to clean up City Hall.
"The Municipal Act and other legislation makes clear there are certain procedures that have to be followed and I hope senior staff reflect on the investigation's finding that it may be within vaguely worded policy but it was poor judgement in terms of choices and decisions regarding the awarding of contracts to people who are clearly in a conflict of interest," Medeiros said.
Bejnar has seen enough and believes it is time the Ontario Ombudsman is brought in to finally clean things up. He hopes the body can shed the same light on Brampton that it did in Niagara.
"The Deloitte report has confirmed serious issues and council should now look at requesting the Ontario Ombudsman to come in and do a complete investigation."
---
Email: [email protected]
Twitter: @isaaccallan
Tel: 647 561-4879
---
COVID-19 is impacting all Canadians. At a time when vital public information is needed by everyone, The Pointer has taken down our paywall on all stories relating to the pandemic and those of public interest to ensure every resident of Brampton and Mississauga has access to the facts. For those who are able, we encourage you to consider a subscription. This will help us report on important public interest issues the community needs to know about now more than ever. You can register for a 30-day free trial HERE. Thereafter, The Pointer will charge $10 a month and you can cancel any time right on the website. Thank you
Submit a correction about this story