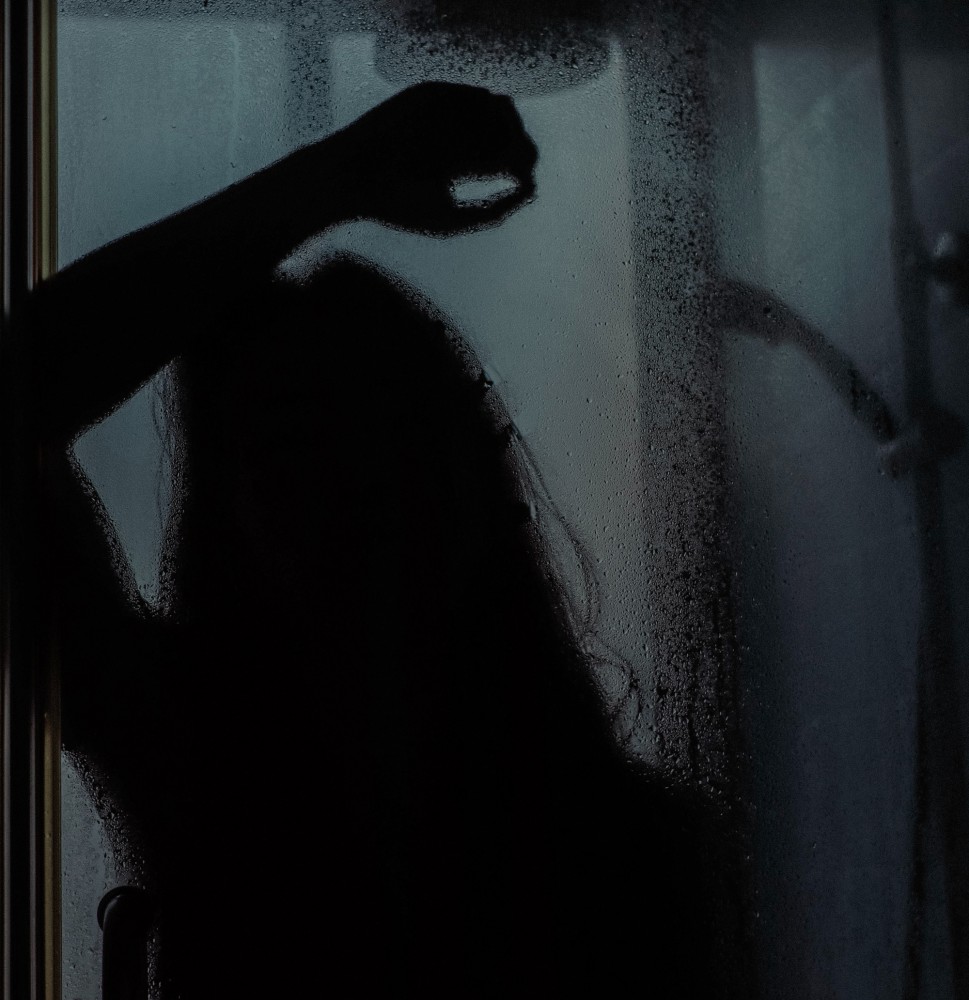 Photos from The Pointer files/Government of Ontario/Hannah Xu via Unsplash/Graphics from Polaris
Investments into anti-human trafficking efforts arrive as pandemic continues to increase the risk to Peel's most vulnerable 
Peel's cornucopia of chronic social issues has been significantly exposed and exacerbated over the last 12 months. The region's affordable housing crisis has worsened as already cramped shelters have been forced to reduce capacity due to physical distancing restrictions and find housing for those in need elsewhere; mental health and addictions issues have been inflamed by lockdown measures barring recovering addicts from the in-person meetings and supports that keep them on a path to recovery; and people are stressed out, domestic disputes are on the rise, and so are calls to Kids Help Phone, meaning it's not just intimate partner relationships that are strained, but parents and their kids as well.
All of these problems place a significant burden on the Region of Peel, which must juggle attempts to relieve these burning social issues, with its fight against COVID-19 and the mammoth task of distributing a vaccine to the region's nearly 1.5 million residents.
As the Region does its vital work, the vultures are circling.
Studies have shown that these complex social ills and their life-altering impacts create desirable targets for men looking to traffick young women.
In 2019, Polaris, an American organization running the country's human trafficking hotline, compiled data from more than 4,300 victims, creating a list of the most common vulnerabilities that could potentially leave someone at risk to being exploited in the sex trade.
Topping the list is substance use, followed by homelessness, recent migration, unstable housing, and mental health concerns. It's not that someone in any of these situations is guaranteed to be exploited by a trafficker, but these threats are typically closer than people think. The top two recruitment tactics for traffickers are exploiting family connections or intimate partner relationships.

Data on instances of human trafficking in the U.S. compiled by Polaris. A lack of available data makes estimating the number of victims in Canada difficult.
A "boyfriend" exploiting a recent runaway. That happened in the case of J.G. and B.L. (name's subject to a publication ban) who exploited a 17-year-old in Brampton in 2018. In August of this year, the two were convicted of a number of offences, including providing the sexual services of someone under the age of 18 and possession of child pornography.
Or in the case of S.S.F and K.G., whose trafficker exploited their drug use while they worked for him in the sex trade in Mississauga.
Or this case, when CM, a young girl with a history of depression, left Halifax with a man she had recently met. When she wanted to leave to return home to care for her sick mother, the man forced her to work in an "exotic spa" to earn money for him. She eventually fled and contacted the Peel Regional Police.
These are a sampling of the human trafficking cases that have played out in the Region of Peel, an area that has become a nexus of the sex trade in Ontario. While service agencies and police work diligently to combat this crime, they often do it with one hand tied behind their back. Human trafficking investigations, which are increasingly involving the complexities of the digital world, are time consuming and expensive for police forces to undertake, and with the majority of policing budgets dedicated to officer salaries, police agencies like the Peel Regional Police rely on grant funding from upper levels of government to be able to carry out large-scale human trafficking investigations. For service agencies, they are often left in a similar conundrum, fighting over sparse grant funding with other agencies — who often have the same goal of helping survivors — but need to convince provincial and federal ministries that their cause is better than another. Even when funding is received, the dollars are often not enough, and are only provided for small, short-term pilot projects that are not effective in helping those with the complex traumas inflicted by the sex industry. However, prior to the COVID-19 pandemic, the situation was starting to change.
The month of December 2019 created a lot of optimism for those in Ontario working to help survivors of human trafficking. Premier Doug Ford, during an announcement in Richmond Hill, offered a rare moment of candour, expressing his growing anger about the reality and prevalence of sex trafficking in Ontario.
"These are our kids and it's our responsibility to make sure we always protect them and we must put an end to this disgusting, absolutely disgusting, industry," Ford said.
The statement was followed by the announcement that the Province would be dedicating $20 million annually to anti-human trafficking efforts and to help survivors. It marked the first time in Ontario that service agencies were offered a sustainable, long-term funding source.
The announcement was the cherry on top of a year which also saw the Government of Canada announce a renewed national strategy to battle human trafficking, bringing with it $57.2 million over five-years.
In early 2020 the good news continued to flow when the PCs doubled down on their investment in March 2020, increasing the investment to $307 million over five years to battle human trafficking.
Add optimism to the list of things COVID-19 has taken away.
When the pandemic struck in March, public health resources were redirected, social support agencies were shuttered, and people were told to stay apart. The billions in funding being redirected to the government's COVID-19 efforts created questions about how and when the funding promises of 2019 would eventually arrive.
"There continues to be significant gaps in addressing gender based violence in our community," Sharon Floyd, the executive director of Interim Place told regional councillors in September 2020 amid COVID-19's second wave. Interim Place offers shelter, support and counselling for women and children fleeing violence in Peel. Floyd noted her organization is "continuously competing" for funds to support its vital programming.
"Survivors will fall through the cracks if we are not coordinating among service providers," she said.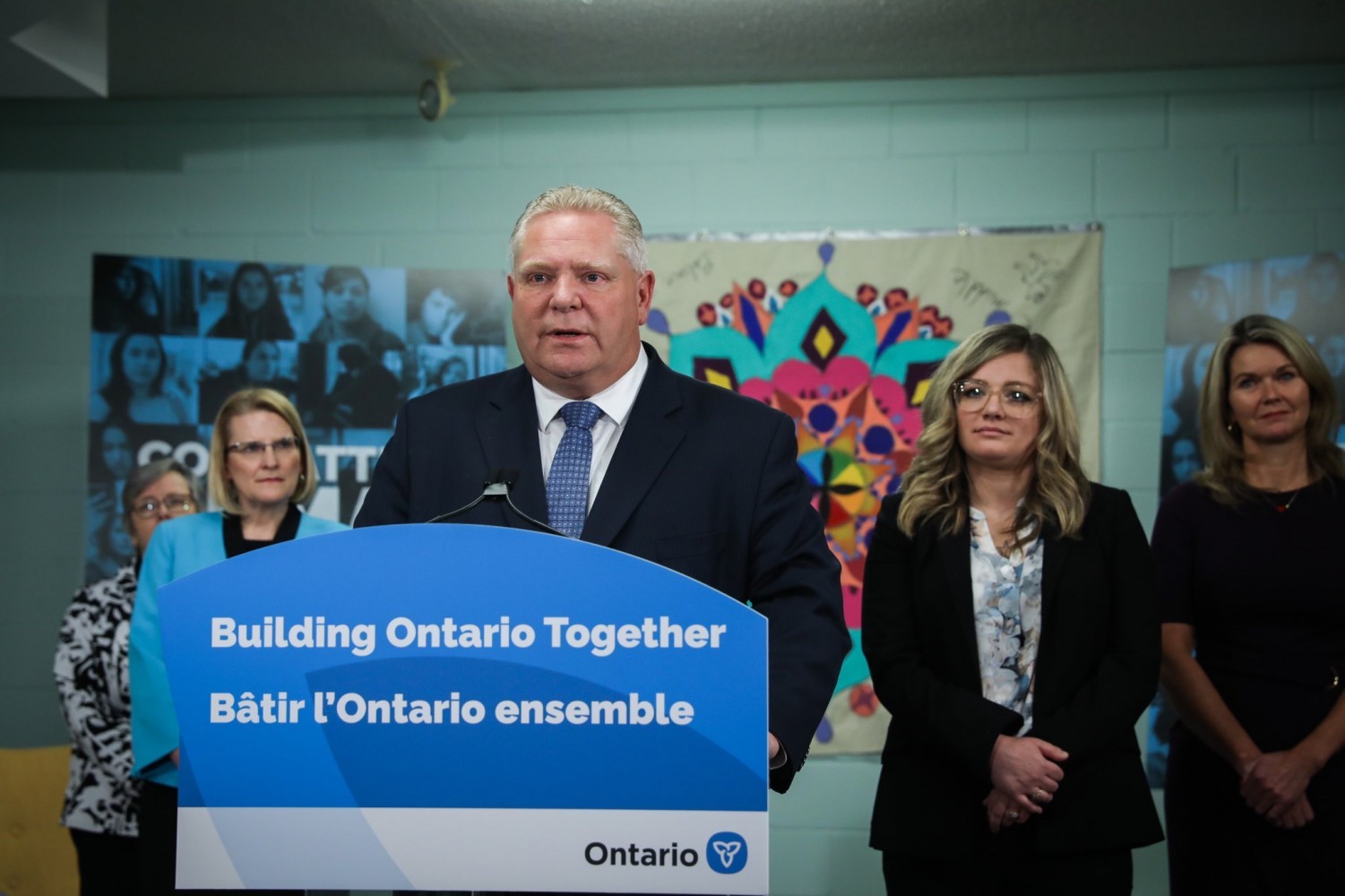 "We must put an end to this disgusting, absolutely disgusting, industry," Ford said.
Intimate partner violence may be a separate issue from human trafficking, but they are branches of the same tree. A recent study completed by the United Nations Office on Drugs and Crime analyzing the treatment of women charged with human trafficking offences, found that often these women are victims themselves, locked into a cycle of abuse with an intimate partner who forced them to recruit other young women to be trafficked.
"The cases involving trafficking within the context of family relationships and prior gender-based violence, particularly involving children, revealed scenarios in which the violence was normalised to the extent that the women were unaware of their status as victims and/or the criminal nature of their acts," the study found.
Service agencies in Peel were recently offered a small ounce of relief. The Region of Peel has learned it will receive $3.1 million to help support a set of initiatives dedicated to survivors of human trafficking. It couldn't have arrived at a better time, as COVID-19's impact on Peel's social safety net has left more people vulnerable to trafficking than ever before.
The cases differ, but the vulnerabilities at the core of them are a common thread. When considering the list compiled by Polaris, it could very well be a list of major social vulnerabilities in the Region of Peel.
The most common factors that put someone at risk of being trafficked, as compiled by Polaris.
When it comes to mental health and addictions, the Peel-Dufferin branch of the Canadian Mental Health Association (CMHA) estimates that with current funding levels — some of the lowest in the province — it is only able to reach about 10 percent of the people who need help with mental health issues. It's a staggering gap, one that could potentially yawn even wider as lockdown continues and more people continue to experience a decline in mental health. The Centre for Addictions and Mental Health (CAMH) reported in July 2020 that 1 in 10 Canadians who responded to a poll said their mental health had worsened "a lot" because of COVID-19.
These numbers have only gotten worse during the pandemic. According to numbers released in the summer of 2020, CMHA-Peel Dufferin has seen the number of people seeking its services rise 40 percent during the pandemic as well as registering a spike in crisis calls. These emergency calls include people contemplating self-harm or suicide.
The Central West LHIN, which includes Brampton, and the Mississauga Halton LHIN, received $66 and $53 respectively per capita from the provincial government for mental health and addictions support, well below the provincial average of $107 per capita. For children and youth mental health services, Peel receives approximately $22.3 million annually, three times less than the provincial average of about $66 million and about six times less than the $133 million received by Toronto. This is particularly worrisome in a young region, where 70 percent of mental health problems have their onset in childhood or early adolescence, according to the Centre for Addiction and Mental Health.
This leaves thousands of young people in Peel without access to mental health support. In a region where police perform more than half of the country's human trafficking investigations, it creates a dangerous situation of vulnerable youth in close proximity to traffickers who can easily exploit them. This issue is again compounded when someone is without secure housing.
By their own reporting, the region is well aware of the ongoing housing crisis in Peel. The Centralized Wait List for affordable housing in the region, among the longest in Ontario, has been growing for quite some time. In 2019, it jumped to 14,997 residents in June compared to 13,597 at the same time the year before.
A plan launched in 2018 to bring online 7,500 affordable units, including low-income, middle-income and market-geared housing, every year until 2028 has effectively been abandoned by the Region. The targets were detailed as part of the Region's Home for All Plan, 2018-2028, which is now persona non grata inside the halls of regional headquarters, and has not been included in staff reports on housing since the targets were basically ignored by elected officials at budget time over the last two years.
On the homelessness front, Peel has again failed for years.
Before COVID-19, shelters were operating in overflow capacity since 2016, mostly as a result of families staying longer with few places to turn. According to the Region's 2021 budget document, the average stay at the Peel Family Shelter has more than doubled over the last two years, requiring a $2.7 million investment this year to help maintain existing service levels.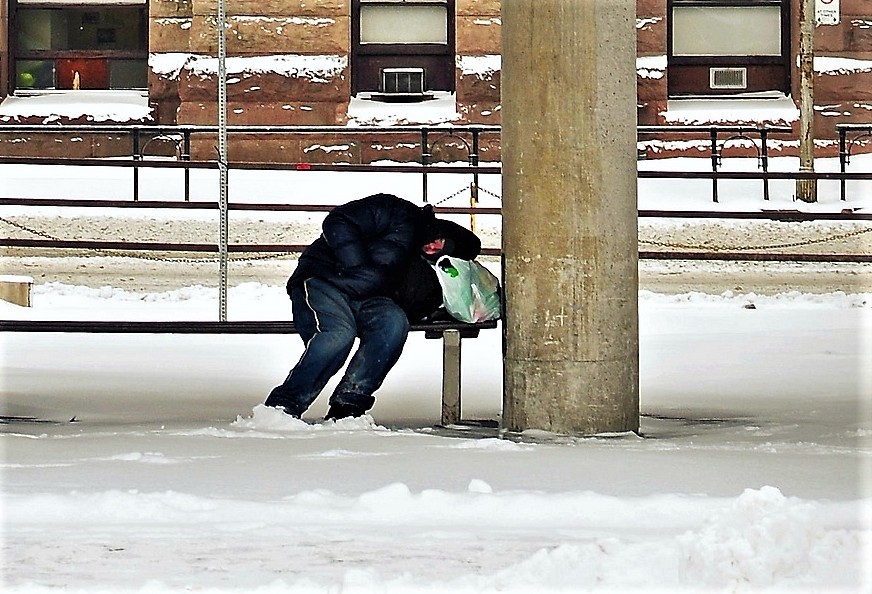 Unstable housing is a common risk factor in human trafficking cases.
Without reliable forms of housing, vulnerable individuals are more likely to find themselves in situations where they can be exploited for their desire to keep them, and their family, off the streets. This is particularly the case for homeless youth.
The new funds from the Province will help develop and operate a one-stop "services hub" that can help victims and survivors access all forms of support, including mental health and addictions and housing services.
"The integrated services hub offers core services to victims, survivors and individuals at-risk of human sex trafficking. Core services include centralized coordination, client and system navigation, case management, trauma counseling and outreach," a Regional spokesperson told The Pointer. "The model will also include a Nurse Practitioner who will be able to support victims and survivors with primary care and address mental health concerns. In-kind complementary services will be delivered on-site and virtually such as addictions support, legal aid, continuing education and employment support."
Catholic Family Services Peel-Dufferin is the administrative lead of this crucial hub, which will help to eliminate a persistent barrier to many survivors who are looking for help trying to navigate the at-times complex social services system, by offering connections all in one place.
A Family Services of Peel study of human trafficking survivors found that many of the services needed by survivors, whether that is legal support, housing, or counselling, are not offered by all service providers in Peel. This means that vulnerable survivors, at times fresh of out of the sex trade, must navigate a complex system that is pointing them in several different directions at once. Having a single place where a survivor can receive a full complement of support is incredibly valuable for a Region with an unknown number of human trafficking victims.
The services hub is part of Peel's anti-sex trafficking strategy, which also includes recently opened shelter spaces for survivors of human trafficking.
"The Strategy is rooted in guiding principles that speak to the meaningful involvement of victims/survivors in all aspects of the work. These principles include equal access to high-quality services, acknowledging that people who identify as Indigenous and/or 2SLGBTQ2+ are at a higher risk of being sexually exploited. The services are also delivered in a trauma and violence informed manner, using a diversity and inclusion lens and employ harm reduction strategies," the Region states.
---
Email: [email protected]
Twitter: @JoeljWittnebel
---
COVID-19 is impacting all Canadians. At a time when vital public information is needed by everyone, The Pointer has taken down our paywall on all stories relating to the pandemic and those of public interest to ensure every resident of Brampton and Mississauga has access to the facts. For those who are able, we encourage you to consider a subscription. This will help us report on important public interest issues the community needs to know about now more than ever. You can register for a 30-day free trial HERE. Thereafter, The Pointer will charge $10 a month and you can cancel any time right on the website. Thank you.

Submit a correction about this story