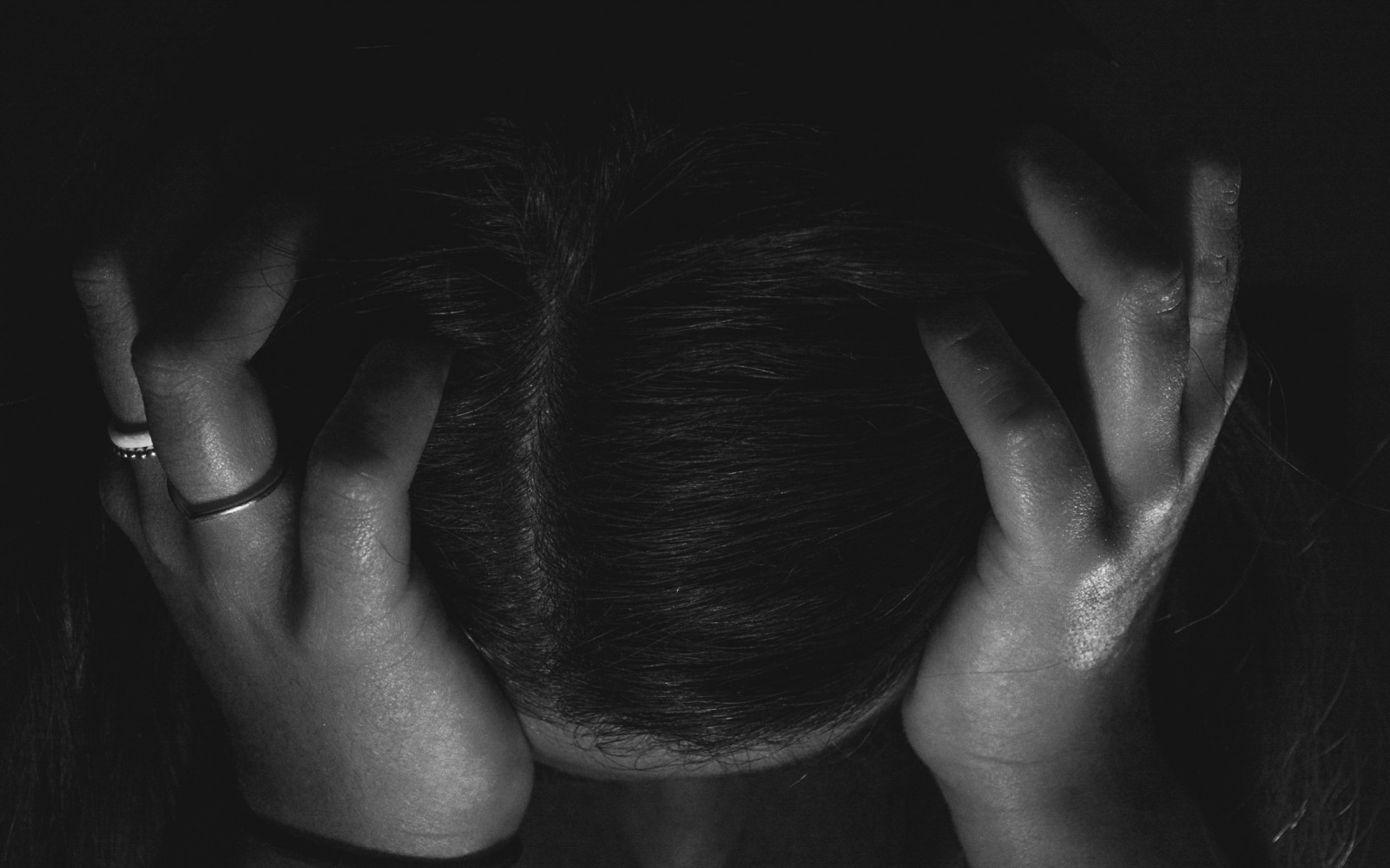 Photos from The Pointer files/Joel Wittnebel/Kaitlin Bick
For recovering addicts and vulnerable groups, social distancing could be deadly
In times of crisis, people come together.
Kind spirits build houses for those in need through Habitat for Humanity. During Newfoundlands's enormous January blizzard, neighbours joined forces to help with shovelling driveways and getting groceries for those stuck in their homes.
Even in the face of natural disasters with the destructive power to tear down entire villages, community spirit is able to rise up and put things back together.
Humans offer shoulders to cry on, hands to hold, and another person's presence in a time of need can be enough to settle the anxious mind.
But what if the very thing we're trying to help each other with forces us apart?
Social distancing, a term many around the world have recently become intimately familiar with, is the main tactic for halting the spread of the incredibly contagious COVID-19, the respiratory disease caused by the novel (new) coronavirus strain. Keeping distance from people potentially infected with COVID-19 is essential to prevent a wave of infection that could overrun local healthcare systems. To understand the crucial nature of keeping a safe distance, people are now becoming familiar with another foreign term, R0. Pronounced "r-naught," the term is used by scientists to quantify how infectious certain diseases can be. A sicknesses' R0 number, put simply, is the number of people a disease carrier can be expected to infect. For example, the typical influenza virus has an R0 of between 2 and 3, meaning a person sick with the flu will typically get two or three others ill. This is compared to the incredibly infectious measles virus which has an R0 of between 12 and 18, depending on the density of the population and other factors.
COVID-19 currently falls somewhere in the middle, with some estimates placing the novel coronavirus with an R0 of between 1.5 and 3.5. The true R0 is still a mystery as the complete properties of the pathogen remain unknown along with the true number of global cases as many with mild symptoms may not be reported, but still have the potential to infect others.
The uncertainty has forced cities into action.
Brampton and Mississauga joined municipalities across Ontario which have closed restaurants, bars and city facilities. On Monday, the province ordered the mandatory closure of all non-essential businesses in Ontario. Recreational programs have been cancelled and people are urged to stay home. It's an unprecedented effort to save Ontario and Canada from devolving into the situation currently being seen in Italy, which has surpassed China — where the outbreak began — for total number of deaths due to COVID-19.
Staying at home for extended periods can be tough on many as they adapt to new work routines while trying to keep their children entertained indoors as schools have been shut down. Humans are social creatures, and being separated from one another can take its toll on anyone's mental health. Already, help lines across the country are seeing an influx of calls related to anxiety as a result of COVID-19.
However, the situation is exacerbated for those who rely on social support groups not only for human interaction, but to keep them sober, to keep dark thoughts at bay, to deal with trauma, or to simply keep their routine, something that is incredibly important for vulnerable individuals during times of uncertainty.
As a result of the facilities they rely on — churches, community centres etc. — being shuttered by COVID-19, meetings of Alcoholics Anonymous and similar substance abuse support groups have been cancelled or postponed, leaving many people isolated from those they rely on.
"In AA and CA (Cocaine Anonymous), and pretty much any 12-step program, isolation is the opposite of what we're told to do. We're told to get into the middle of everything and get as many (phone) numbers as you can," explains Kaitlin Bick, a recovering addict and human trafficking survivor who also works as a peer support worker with vulnerable youth.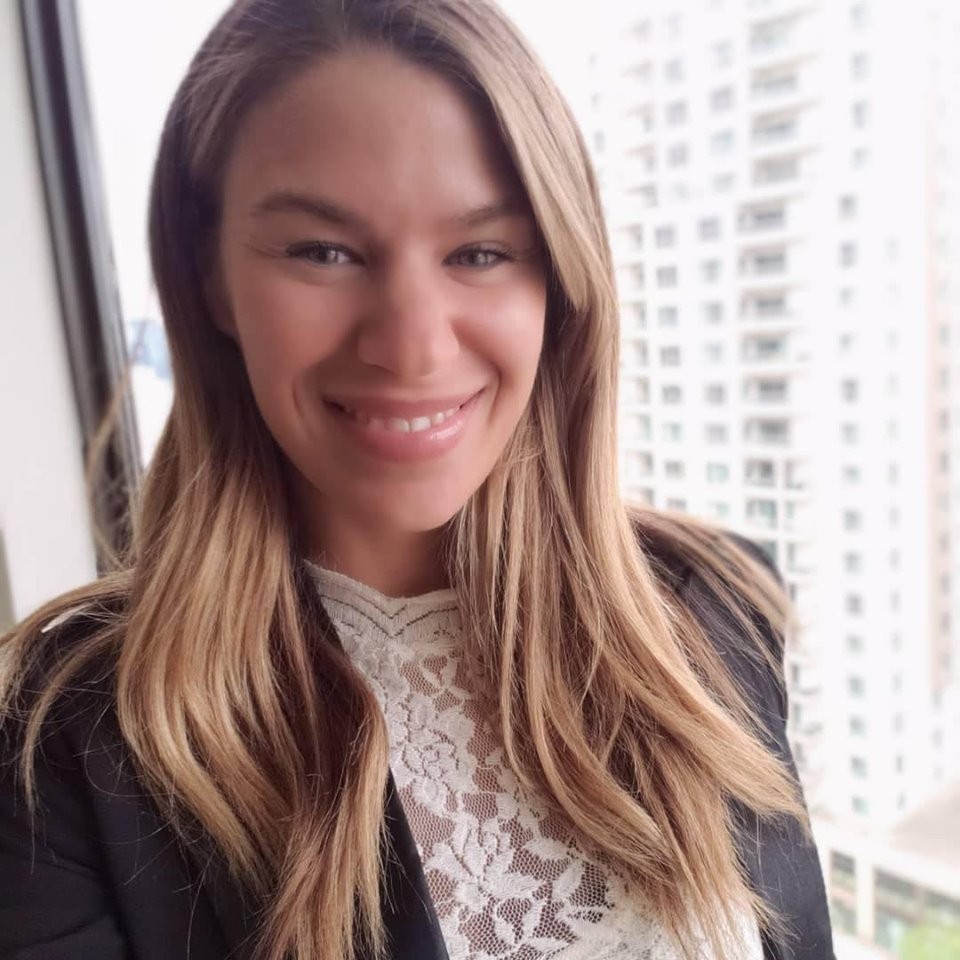 Kaitlin Bick, a recovering addict and human trafficking survivor, who works as a peer support worker with vulnerable youth
"For me, I'm coming up on five years (sober), but it's no different. The moment that I isolate myself away from the program, my brain starts to go backwards and say, 'Oh, you don't need to go to a meeting' or whatever the case is. It doesn't matter how long you've been sober."
Already, alternatives are being set up, with Bick noting she's been encouraged to take part in virtual meetings over video conferencing platforms or the phone via FaceTime. However, she knows that she's one of the lucky ones who already has that support group in place, those phone numbers to call, those individuals who are always there for her.
"Imagine someone that's 30 days or 60 days or a year, you know, this is some scary, scary stuff…What's happening to these people who are like, 'Okay, I'm done, I don't want to get high anymore, I don't want to drink anymore,' Where do they go? I'll tell you, I have no idea, I don't have an answer," she says.
For Bick, weekly meetings are crucial, especially at a time when COVID-19 is creating extra anxiety. Isolation brings back many terrible memories, and memories can be a slippery slope that leads to old, bad habits.
"When you're out there using and you're drinking and you're alone and you're broken, you don't get that (human connection)," she says.
At times, being with others who know what you're going through is the only thing that can lift her spirits.
"Sometimes I sit in a room with people and I could know them forever, and I feel empty, I feel different, and then I could go into a meeting in a totally different country, and I feel more at home not knowing anybody in that room than I do, sometimes, with family or friends," she admits.
"It's like sitting with another survivor. We don't have to talk about what happened, we just know. It's that feeling, it's that understanding that wow, this person gets what I've been through and I don't even have to tell them, they just know. It's something you can't find anywhere else."
And that feeling is absolutely essential for someone in early recovery, it's almost a shock to an addicts system to just be accepted.
"Going to a meeting, especially in early recovery, where people would hug me, or shake my hand, or want to have my number, they genuinely wanted to help me. I could have told them I've stolen from every member of my family and I'd steal from you too, and they would still say, 'Welcome' and give me a hug," Bick says. "Knowing that all of these terrible things that I've done to people and I've done because of my addiction and people have done to me, that I was still welcome, was uncanny."
"It was a sense of community, a sense of belonging which I always longed for, and so a newcomer during this time, coming into the program and they're not having that and not having that sense of belonging and just being in that constant fear of, 'Oh my god, what am I going to do?' and then going back to drugs, or not being able to attend these meetings."
And it's not just addicts either, for survivors of crimes like human trafficking or those dealing with abuse, the lack of support combined with the new level of uncertainty in the world can lead many to clutch at anything familiar, even if that thing is awful.
"For an addict or alcoholic, our brains are already wired a little differently," Bick says. "You almost want to go back to what you were doing before because it's familiar."
Now, with meetings shuttered and many support groups not being able to be in the same room, Bick fears the end result could be horrific.
"There's going to be a lot of deaths. I don't say that to be morbid, I say that because [isolation] goes against our traditions, it goes against what we represent. We are to get in the middle of this program so that we can support the newcomer and the people who are struggling and now that we've been told to quarantine and isolate, it's scary."
While many social service organizations have been significantly promoting their telephone helplines and the province has urged anyone who needs assistance to call Telehealth, it's clear that COVID-19 has created a large gap in services and supports.
A number of Peel's organizations that offer services to vulnerable or at-risk populations have been forced to close their doors in response to COVID-19.
Punjabi Community Health Services, which offers mental health, addictions, newcomer and domestic violence supports, is not taking walk-in clients nor holding in-person sessions.
Interim Place, one of Peel's shelters offering support to those fleeing domestic violence, has halted all of its support groups, which includes those assisting people who have experienced sexual violence, those dealing with addictions, and support for trans women. However, the shelter is still keeping its doors open for those trying to escape an abusive relationship with new screening procedures being put in place to detect COVID-19.
Hope 24/7, the only provincially designated Sexual Assault/Rape Crisis Centre in Peel Region, has stopped all sexual clinic operations and other supports, closing its offices until April 6.
Other organizations offering counselling and mental health supports that have reduced services include the Canadian Mental Health Association (CMHA) Peel Dufferin branch, Catholic Family Services of Peel, and Indus Community Services.
Family Services of Peel is leaving its offices open, but strongly advises people to cancel their appointments if they are experiencing flu-like symptoms. All of the organization's support and counselling groups have been cancelled.
Even more concerning is the fact that before the global COVID-19 pandemic, many of those struggling with mental health concerns in Peel, particularly young people, were already not getting the help they needed.
According to data from the CMHA Peel Dufferin, the largest service provider in the region, the organization estimated it reaches less than 10 percent of an estimated 276,000 Peel residents with mental health challenges.
This means there is a large population of vulnerable individuals in Peel who have been suffering for some time, and the anxiety caused by the news of a global pandemic could only ignite previously existing conditions.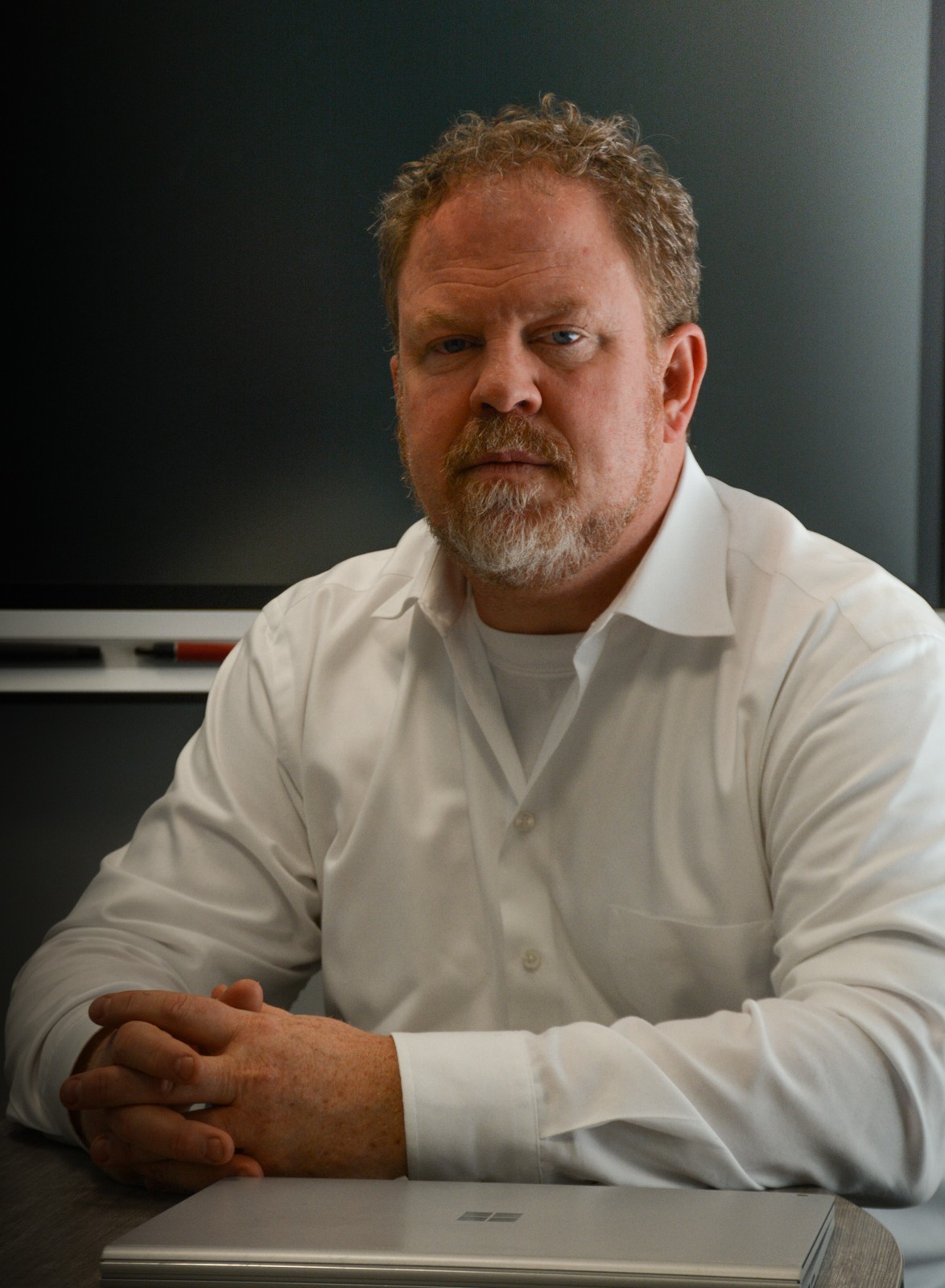 David Smith, CEO of CMHA Peel-Dufferin
"We understand that clients and community members are anxious. This is normal under the circumstances. We recommend that people try not to avoid, ignore or suppress anxious thoughts. Accept the anxious feelings and keep things in perspective," says David Smith, CEO of CMHA Peel-Dufferin, who explains that while the organization is not offering any in-person support groups, it is working to offer digital options, and he urges anyone who is experiencing difficulty to use the virtual supports available, as well as controlling things in their lives that can be controlled.
"Self-care, reaching out virtually to friends and family, eating healthy, sleeping and making time for some daily exercise, even just a few stretches or a short walk, are invaluable," Smith says. "It's best to look to reliable news sources only and limit media time so as not to get overwhelmed. Focus on what you can control. This means keeping a social distance, washing hands and avoiding travel."
"We know that many people will be looking for support during this time and we are always here to help. We ask that anyone who wants support give us a call or look at cmhapeeldufferin.ca to follow the updates." (See below this story for all support numbers for CMHA).
Similar to CMHA, other organizations are taking steps to support groups in need. At Indus Community Services, CEO Gurpreet Malhotra says the organization is taking a number of steps to help those who may be unable to leave their homes as a result of COVID-19. With things like groceries and simple wellness checks, Malhotra says Indus has divided its roster of clients between staff members to ensure nobody is left out.
"We're doing the same for newcomers who are very newly arrived, who may not have anyone or have small children, so we'll be able to explain to them, hopefully in their own language…see how they are and see what can be done (to help)," he says.
However, like Bick, he worries about those who have no support groups, and he foresees an influx of potential clients and those in need after the pandemic ends.
"I think what we'll see is, it'll be the group that we forgot, the group that didn't reach out, that didn't know how to reach out, that's who honestly I'm, at this point, most worried about," he says. "Those are the people that I'm now trying to figure out what can be done for them."
Yet, all hope is not lost. Nearly a week after The Pointer's initial interview with Bick, she reached out with an encouraging message.
"Since I've been doing these zoom AA meetings a part of my recovery has grown! They are people from all over the world in these meetings and it just reinstated that hope in me. I'm grateful for being an alcoholic. We are resourceful and will always find a solution!," she writes. "These zoom meetings are not like regular in person meetings. But they sure have me feeling grateful and remind me how important meetings really are."
---
Email: [email protected]
Twitter: @JoeljWittnebel
For anyone looking for help in Peel, there are a variety of organizations ready and waiting to answer your call:
Punjabi Community Health Services
For mental health, addictions and seniors services: 905-677-0889 ext. 147
For settlement services: 905-677-0889 ext. 101
For services for families, children and youth: 905-677-0889 ext. 221
CMHA
For crisis situations, people can call 24/7 Crisis Support Peel-Dufferin: 905-278-9036 or 1-888-811-2222 (Caledon & Dufferin)
For support, assessment and access to programs call Intake: 905-451-2123 or 1-877-451-2123
Hope 24/7
905-792-0821
For crisis situations call: 1-800-810-0180
Victim Services of Peel
905-568-1068
Assaulted Women's Helpline
416-863-0511
Spectra Helpline
905-459-7777 (Brampton and Mississauga)
1-877-298-5444 (Caledon)
Interim Place
905-403-0864
905-676-8515
1-855-676-8515 (toll free)
Kids Help Phone
1-800-668-6868
For medical advice:
Telehealth Ontario
1-866-797-0000 (toll free)
Submit a correction about this story