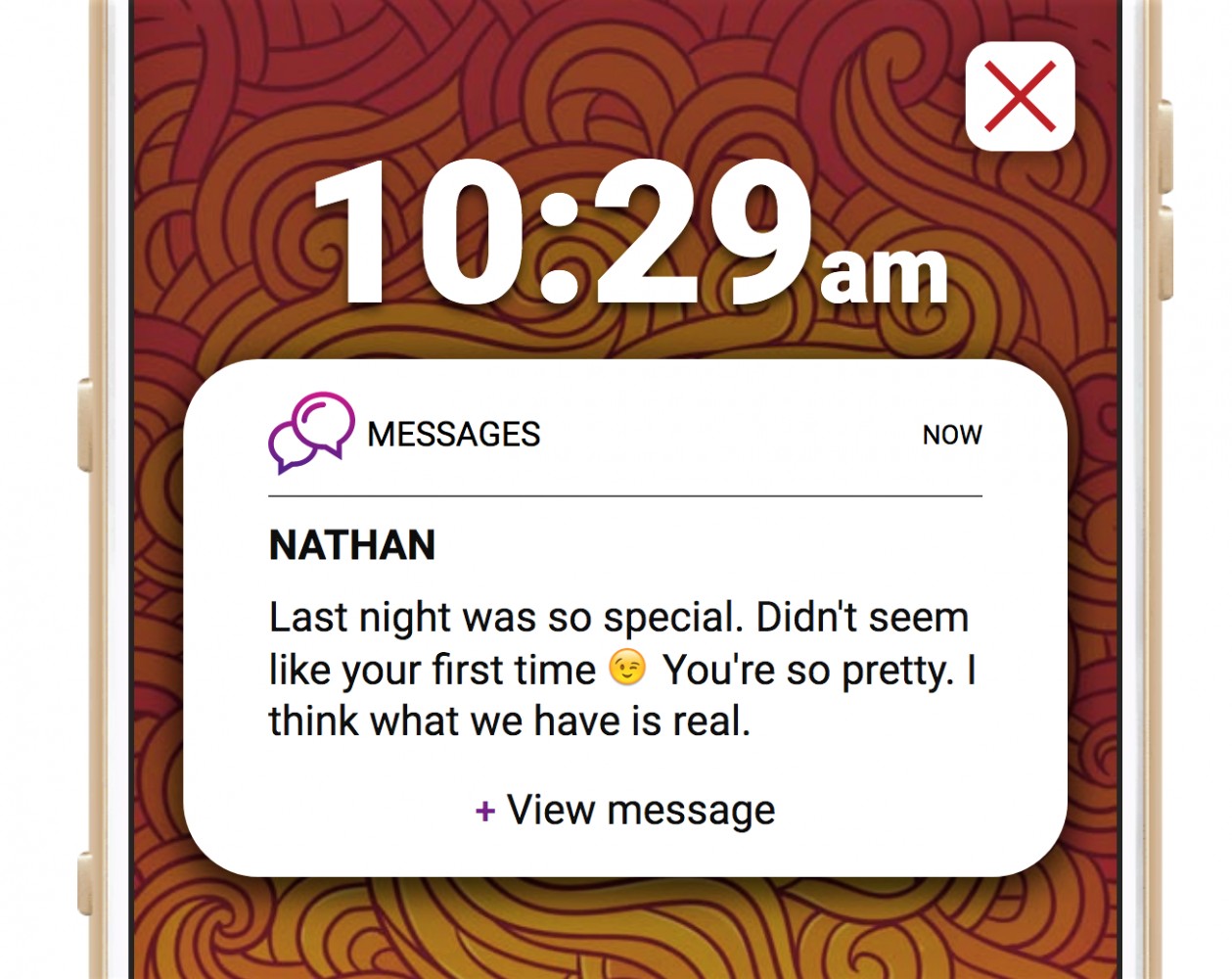 Graphic Illustrations Government of Ontario/Infographic Stats Can/Chart Family Services of Peel
While human traffickers get more digitally savvy young women lose trust in police
It's called The Trap, and it's a new tool crafted by the Ontario government to educate young women about the many ways they can become ensnared by sex traffickers.
Through an interactive and electronic experience, users talk with different characters, send text messages to a new "friend" or a potential boyfriend. Each character might get a digital algorithm response, but the situations are grounded in a troubling reality.
The user often ends up interacting with an unsavoury personality, which depends on what they're seeking.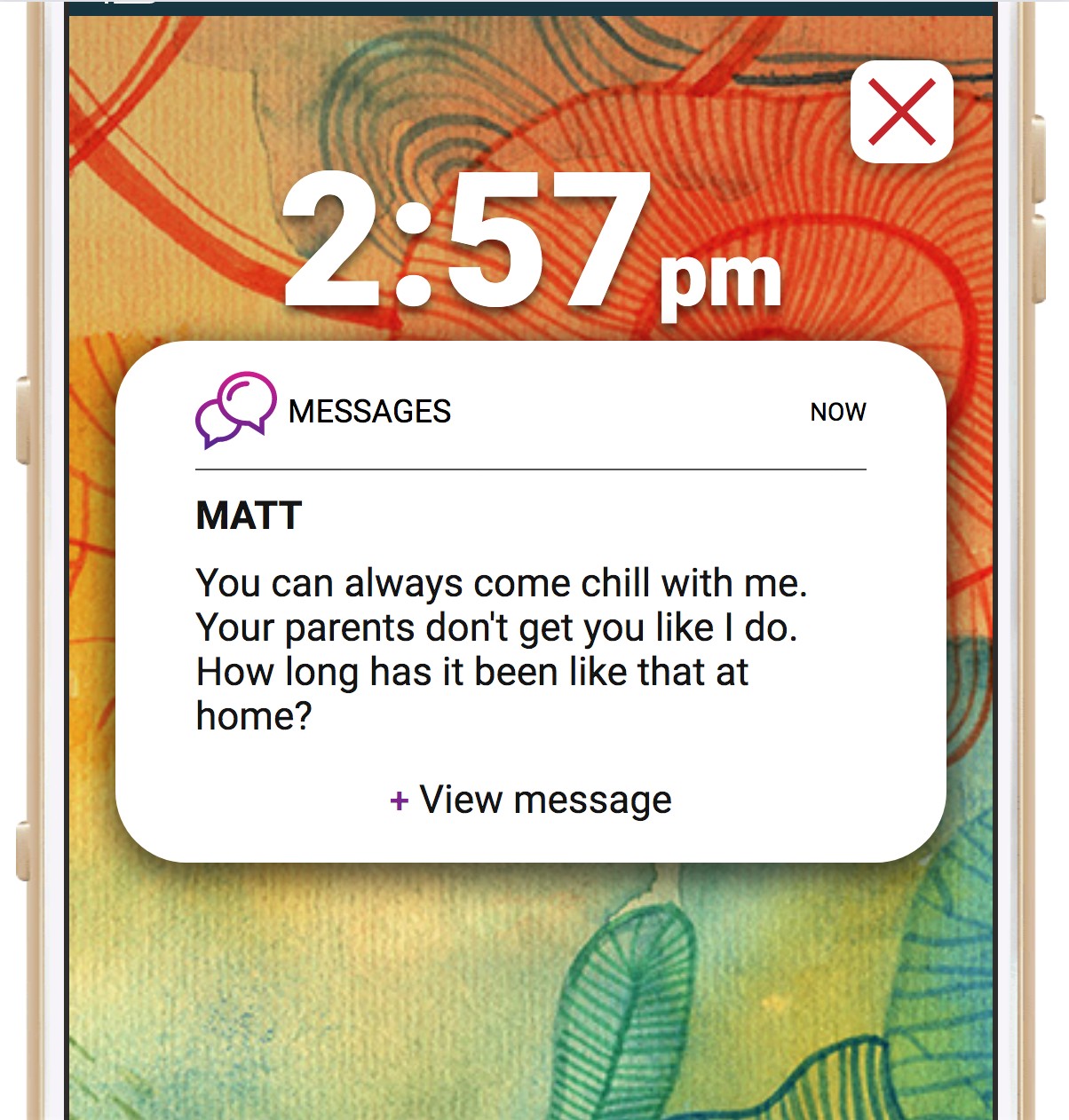 A screengrab from "The Trap" a new provincial tool to teach young people how human traffickers prey on them
Looking for a best friend? Money? Someone to party with?
Meet Hailey. She texts you after lunch in the cafeteria and invites you to a party. You two become fast friends as someone finally understands your desire to have a little fun. Eventually, she introduces you to Josh and things start to turn dark. He asks you for disturbing favours.
This is one of the many scenarios that plays out in The Trap, but it's based on reality. According to data from the Canadian Women's Foundation, 25 percent of human trafficking victims are recruited through a friend, someone who is often a victim themselves.
If you're looking for popularity, or a reliable friend to listen to you, your phone buzzes with a message from Matt. He's sweet, funny and seems to like you. A few weeks later, he disappears and stops answering your texts. When Matt does appear again, he's in trouble and needs your help paying off a debt.
In The Trap, it's easy to see the snares, especially for tech savvy teenagers. According to data compiled by Guard Child, 20 percent of teen internet users have been the target of an unwanted sexual solicitation. An estimated 725,000 children in the United States have been "aggressively" asked for sex, defined as an offer to meet in person for sexual activity.
So, when teens use The Trap, many will know when things are going in the wrong direction and digitally avoid the traffickers clutches. In this case, they will still receive a lesson in luring or exploitation, just in case they find themselves in a similar situation in reality.
Young women may be keen to beat The Trap. Many know how to shut down creeps trying to slide into their DMs on Instagram. But real-time situations are not as easy to read as a pretend one. Young women continue to fall victim to traffickers. The Canadian Centre to End Human Trafficking states many women don't recognize they've been the victim of a crime. This could be the result of a number of factors, including a lack of knowledge, or misplaced affection or fear of their trafficker.
A detailed survey by Family Services of Peel (FSP) involving 22 service providers in Peel, found that nearly 70 percent of survivors served by these groups didn't report their story because they were unable to identify themselves as a victim.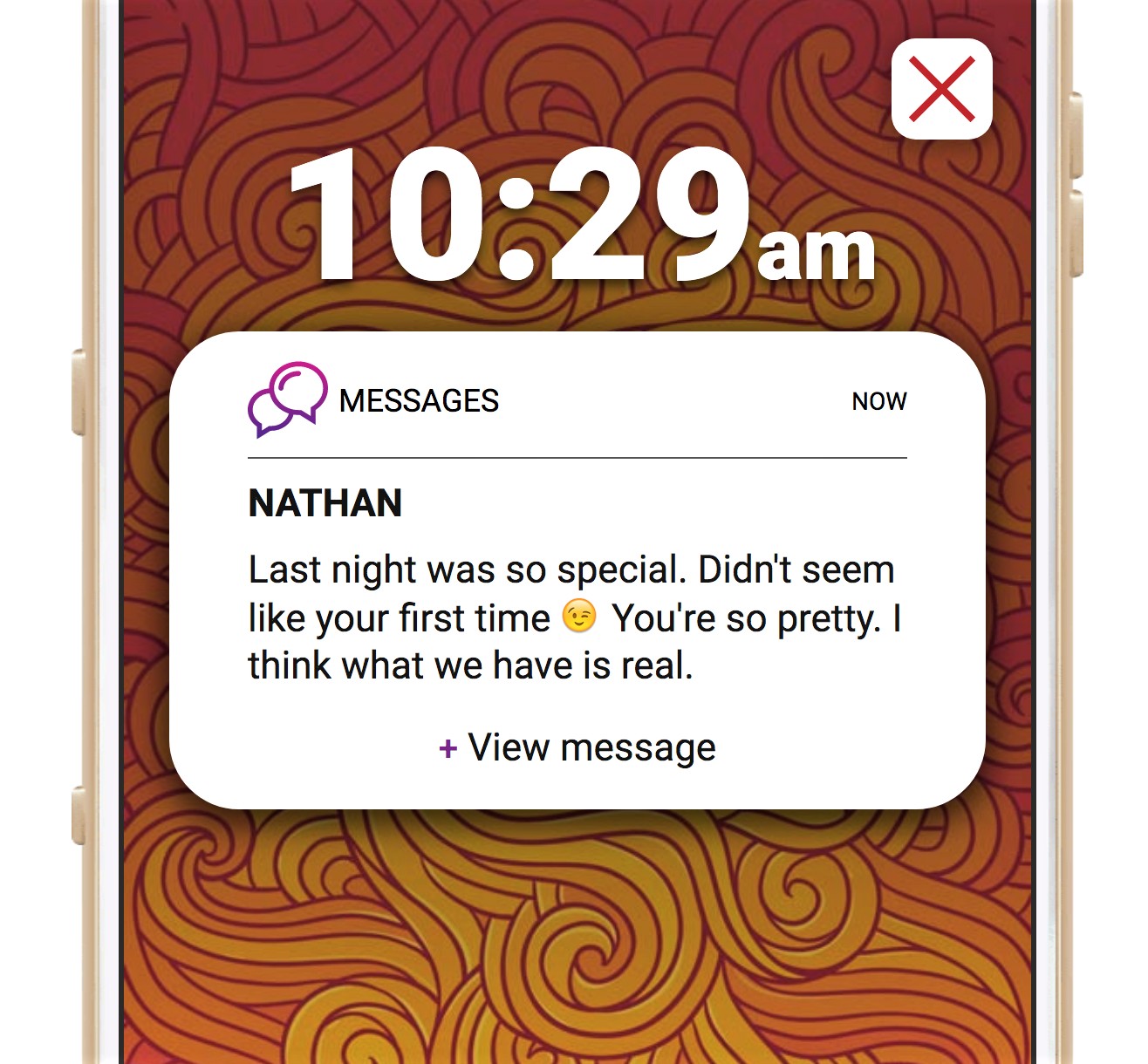 The last two years have created a certain level of optimism among those who help the many survivors of human trafficking in Ontario and across Canada. Both the federal and provincial governments have introduced new, comprehensive strategies to aid survivors and educate the public. Both strategies came with dedicated funding envelopes ($57.2 million from the feds and $307 million from the province over the next five years), something advocates have been consistently demanding for years. The cash infusion is necessary to improve a system that has been drastically underfunded for decades. It has support agencies fighting over the limited, short-term funding that is available. The end result is a disjointed system that leaves survivors lost and falling through the cracks.
There's an issue that money can't fix. The best support networks are unable to help those in need if those individuals don't trust that system enough to come forward and use it. In Peel, that trust looks to be in tatters.
"There is absolutely no support. There are no services at the front end to help us parents prevent this from happening," one mother told researchers at FSP in 2019. "I knew in my mind that this could happen to her, and I still could not stop it. I could not stop it with the help of the police, I could not stop it with the help of social workers, I could not stop it with the help of Peel Children's Centre. It is like a snowballing effect, there is nothing in place to help us parents stop this process."
"We must have called 100 places trying to get services," another mother shared. "For 17-year-olds, there's nothing for addiction," she said. For some reason, there's support for 16 and 18 year olds, but little for those in the middle. Curious? Yes, and begs the question: why?
The mother said: "17 is a lost age group unless you have $20,000 a month to spend."
The same was said by survivors themselves, who described feeling powerless to get the help they need.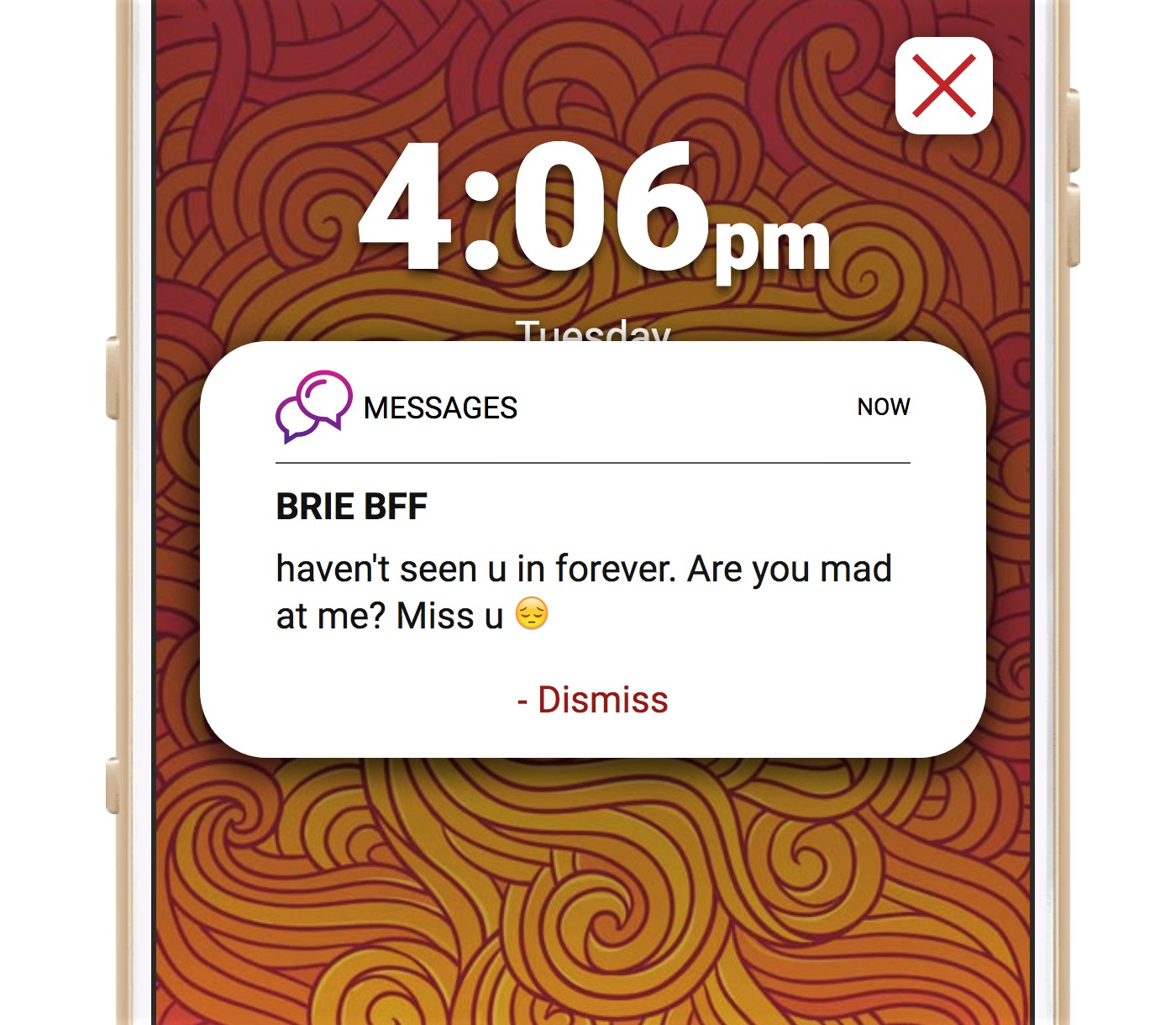 "It wasn't comfortable…basically over months and over periods of time I had been sexually exploited numerous times, so we were just making sure everything, you know..that I was healthy," one survivor told FSP. "They were asking me what date this happened, and I am like, I don't know. They kept on saying, we can't do anything for you, you have to know the date, and I am saying there is no way I know the date — you think I was given a calendar?"
These are the voices of many. FSP found a staggering 95 percent of service providers said survivors didn't initially come forward due to a lack of trust in the system.
Once lost, trust is not easily rebuilt.
For Jeff Rempel, an investigator in Peel Police's human trafficking unit, gaining trust starts with police.
"It does take a specific type of officer to speak with the girls and deal with [them] because you don't want to have that mentality of why didn't you just walk away, and why are you here?" Rempel says. "We get it all the time, especially when we're hitting the court system, and these victims are up on the stand. The number one question that I've seen so far is, why didn't you just walk away?"
The complexity of the trauma created by traffickers and the varying methods used to control and sell victims, means officers need to approach each case with the knowledge that they don't know what they're walking into.
"You need to have empathy for these girls and what they're going through and what they've been through," Rempel says. "You'll never experience it (as a police officer) but you have to understand it from their point."
In some cases, these police interactions with victims or survivors are simple resolutions.
When The Pointer spoke with Rempel in early August, the unit had successfully pulled a girl from the sex trade just the week prior. The victim called her mother for help, who then reached out to Peel Police.
"We got over to the hotel and were able to grab her and pull her out of it," he says.
This is not the scenario that always plays out, as many victims have an innate mistrust of the police. It's a growing problem across North America as instances like the killing of George Floyd and calls to defund police continue unabated.
As a result, sex trafficking victims approached by Vice unit officers might not want to leave, or deny they need any help.
The Vice Unit acts on all tips related to victims in the sex trade, either visiting a hotel where a potential victim has been spotted, or the home of parents. The officers extend the olive branch, but it's not always taken.
"It's up to them at that point whether they want to accept that assistance," Rempel says. "Unfortunately, until they're ready to give us any piece of information so we can move forward with an investigation, we sort of have our hands tied and can't do anything."
This reality exposes several key gaps that prevents the public from truly grasping the extent of human trafficking in their neighbourhoods.
Because none of these encounters are captured in official statistics, this poses a challenge for service providers looking to use statistics as a means to show the public, and policy makers (who provide the grant funding), the size of the issue in a particular area.
In Peel, police reported crime data from Statistics Canada suggests human trafficking is a fairly minimal problem in the region.
Cases of trafficking steadily increased between 2014 and 2017, up from 10 to 21. Cases dropped to 12 in 2018, the latest year for which Stats Can data is available. By comparison, assault level 2 charges, those involving a weapon or bodily harm, rose from 914 in 2014 to 1,274 in 2018. Sexual violations increased nearly 100 percent in five years from 583 in 2015 to 1,016 in 2019 – not to mention the rising instances of gun violence in Peel over the last three years. Police investigated over 500 rounds discharged last year.
Police reported data is not the most accurate picture of human trafficking in Peel. A more accurate one can be ascertained by looking at the number of victims assisted in the region. According to a Family Services of Peel survey in 2017, 91 survivors were served by 11 organizations. That same year, only 21 trafficking-in-persons charges were laid by PRP.
Unfortunately, data around survivors in Peel also has its limitations. Aside from the FSP study, few resources have been dedicated to studying the problem. What is clear, the FSP study shows the problem is much larger than crime stats indicate, with 2017 numbers suggesting only a quarter of victims will see their case result in charges against their trafficker.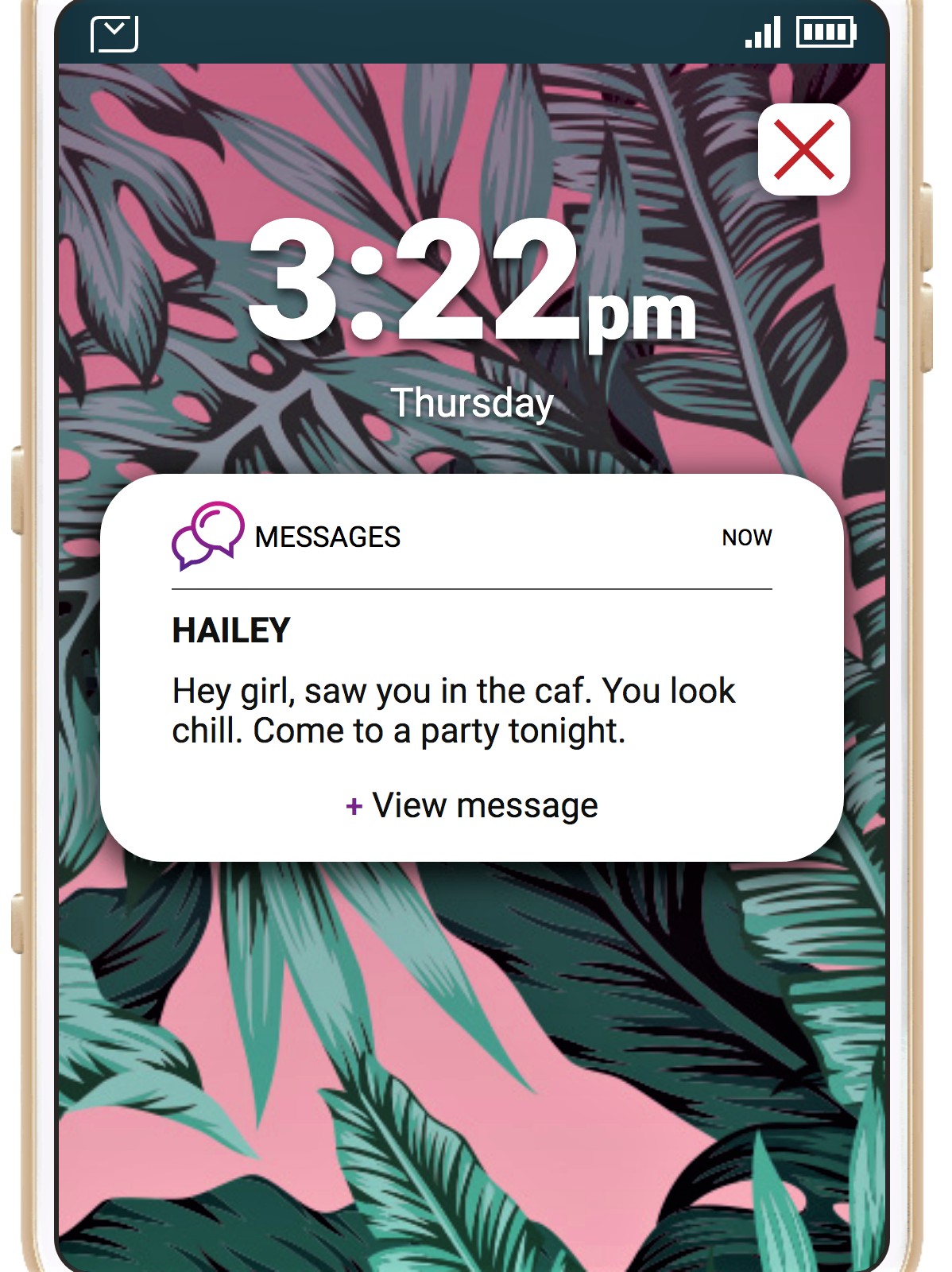 Of 22 service providers, 10 noted they served between five and 25 survivors. Three organizations said their numbers were higher than 25 survivors. This means, at any given time, there could be between 50 and more than 300 survivors in need of help in Peel, a number that could potentially be exacerbated by the COVID-19 pandemic. This is not a new revelation.
"Stakeholders commonly acknowledge that there are many more trafficked people than are officially reported, but it is impossible to precisely say how many more," said a 2013 Assessment of Human Trafficking in Canada by the Canadian Women's Foundation.
Constable Joy Brown with PRP's Community Mobilization Unit, has worked with human trafficking victims and survivors for the last four years. She says her caseload has remained "steady" over that time.
"I'll get referrals from Vice, but also from service providers as well, just so that we can support these individuals," she says. "A lot of it really goes unreported."
Throughout Peel, the Region acts as the axle in a wheel of service providers. The Human Trafficking Service Providers Committee brings these more than 30 organizations together to try and create a unified approach to assisting survivors.
In the same way, it's hard to trust a person who never gives you straight answers, it's difficult to trust a system that is always pointing you in different directions.
"They're experiencing trauma, and for them to be able to navigate that is sometimes very difficult," Brown says.
To ease the burden of navigating the complex healthcare and social service system, the committee has created a "care path" for all service providers to use to help guide survivors through the system to get the right help quicker. It's a small, but critical step forward. No matter where a survivor enters the system, they're going to receive the same directions to get where they need to go.
The Region will also be opening a survivor "services hub" this fall, putting the services these individuals need all in one place. The hub will be operated by Catholic Family Services of Peel and will include assistance for survivors in everything from physical health and mental wellness to income and employment resources, to housing assistance (if available). Housing is the number one need for those exiting the sex trade, and while Peel has opened new emergency spaces and will be opening transitional spaces this fall, these are only one small step toward meeting what FSP described as a "desperate need" for housing.
In partnership with the Elizabeth Fry Society, and as part of a $1.8 million investment into the Region's human trafficking strategy, six emergency shelter spaces are now open in Peel which can house a survivor for up to six months. The six transitional spaces will be able to house survivors for up to two years.
"Safe houses that have on-staff volunteers with human trafficking training can be excellent resources for victims, because victims do not know where to turn to escape the complicated trade of sex trafficking," the FSP study states.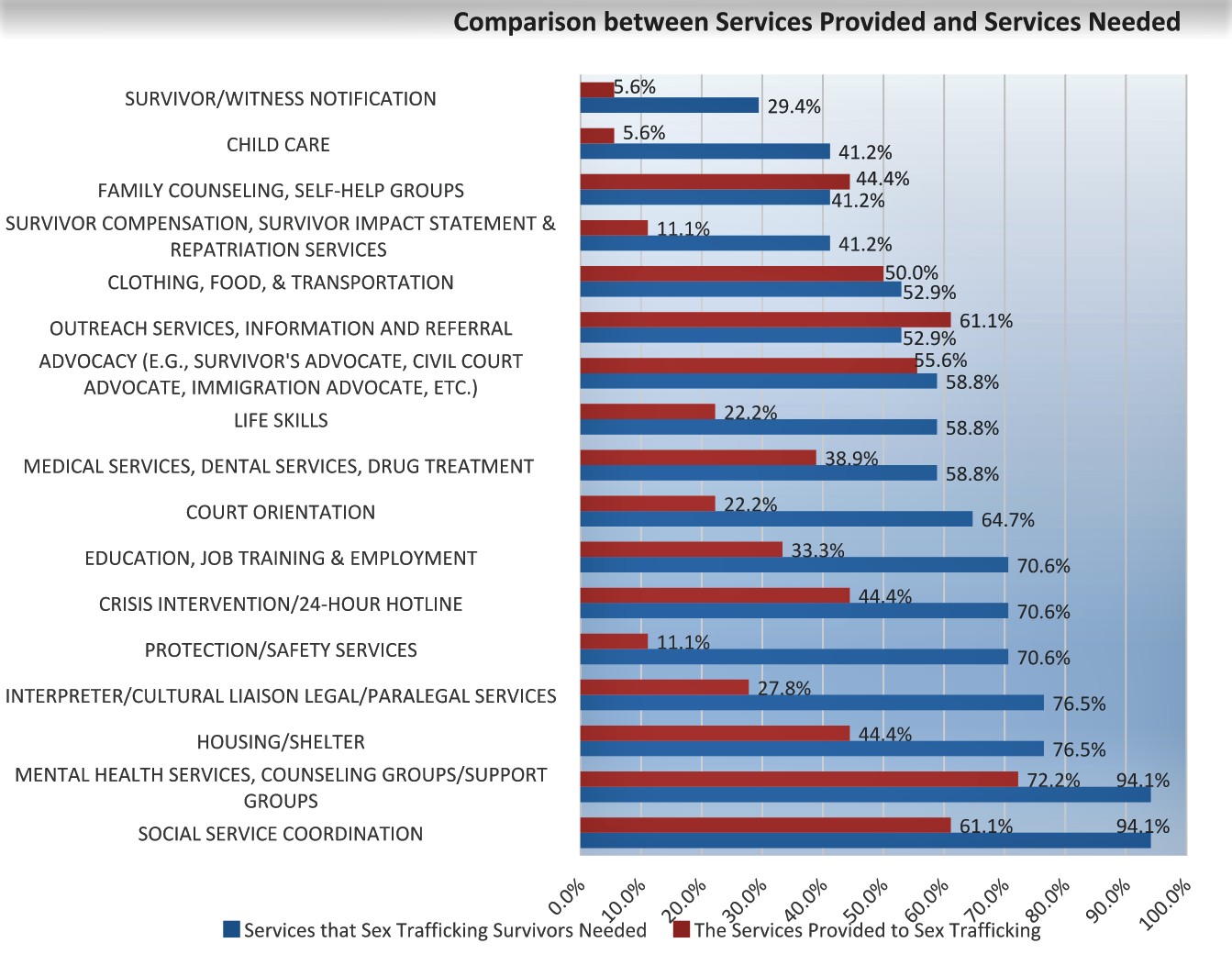 In Canada, this type of coordination between services is not uncommon, but rarely does it flow seamlessly. The 2020 Trafficking in Persons report prepared by the U.S. State Department analyzing the global response to human trafficking in all its forms had pointed recommendations for Canada in terms of service and government collaboration.
"The range, quality and timely delivery of trafficking specific services varied nationwide and service providers reported a shortage of funding for victims services including emergency shelters," the report states.
Further, Canada's efforts to gather data on police investigations, prosecutions or number of victims "remained inadequate" suggesting these problems have been identified in previous reports, but haven't been addressed.
According to Jill Dunlop, the associate minister of children and women's issues, addressing the issue of human trafficking was at the top of her mandate letter from Premier Doug Ford when she was appointed to the role in June 2019.
"It really showed that there was not just a focus on prosecuting the criminals, but also on supporting the victims, because we know that these things do go hand in hand," Dunlop says. "These things hit close to home and when we know we're the number one province in Canada that this is happening in, and you look at the average age of recruitment at just 13 years old, and it's happening everywhere, it can happen to anybody, and it's something that we all need to step up and deal with. I can tell you it is a priority for this government."
Dunlop, who met with the Region of Peel councillors and representatives at the Association of Municipalities of Ontario (AMO) conference in August, says Peel is being held up as an example for the municipalities to follow when trying to tackle the issue of human trafficking.
"We're looking to partner and work alongside the work that they're doing," she says.
The partnership couldn't come soon enough for a region that is seeing a rise in gang violence, which can correlate with increased instances of human trafficking, explains Rempel. Gangs, typically involved in gun and drug trafficking, have more recently taken to trafficking in women and girls, realizing that unlike drugs or a weapon, they can be sold more than once.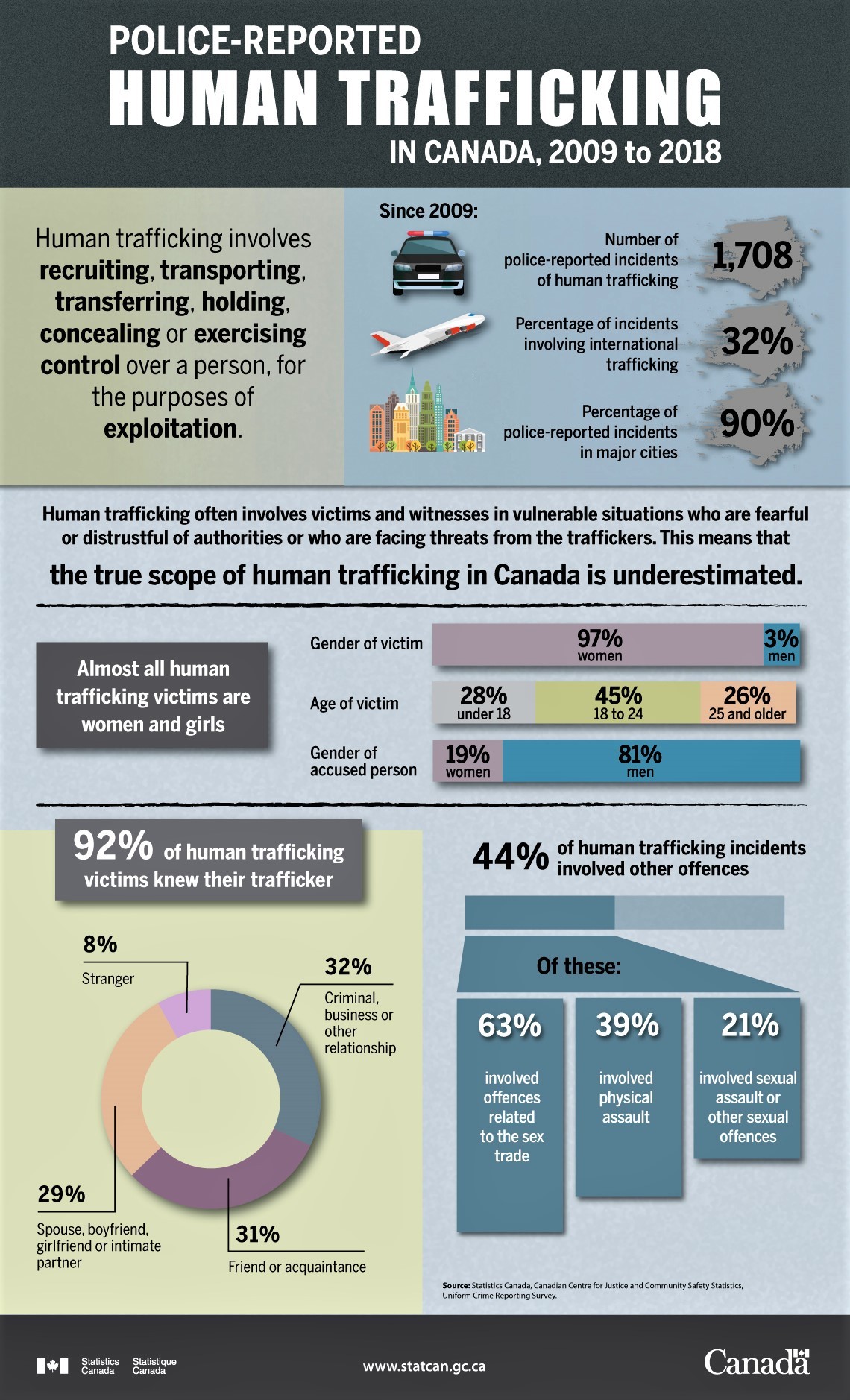 "We have come across cases where they are basically joined at the hip, for lack of a better term, with drug trafficking and gangs," Rempel says, when it comes to trafficking victims. "We've come across where our Gang Unit is interested in the same group of people or person that we're interested in as well, so it does happen."
And while brazen acts of gun violence typically grab the headlines, the clandestine nature of trafficking means it typically goes unnoticed, even by those who are closest to it.
"In people's mindset, it seems like for prostitution, automatically they assume it's the women and girls who are walking the streets and approaching cars or approaching people in parking lots, when in reality it's your daughter and your sister who still show up every night or every couple nights and try and lead a normal life when they can. But they're actually being exploited in the sex trade by these traffickers," Rempel says.
It's here that the province's new tool, The Trap, may actually have its largest impact, both for young women and their families. By helping everyone understand the tactics used, and that it may not be a stranger implementing them, but even a friend or boyfriend, it can prevent people from falling victim in the first place.
---
Email: [email protected]
Twitter: @JoeljWittnebel
---
COVID-19 is impacting all Canadians. At a time when vital public information is needed by everyone, The Pointer has taken down our paywall on all stories relating to the pandemic and those of public interest to ensure every resident of Brampton and Mississauga has access to the facts. For those who are able, we encourage you to consider a subscription. This will help us report on important public interest issues the community needs to know about now more than ever. You can register for a 30-day free trial HERE. Thereafter, The Pointer will charge $10 a month and you can cancel any time right on the website. Thank you.
Submit a correction about this story