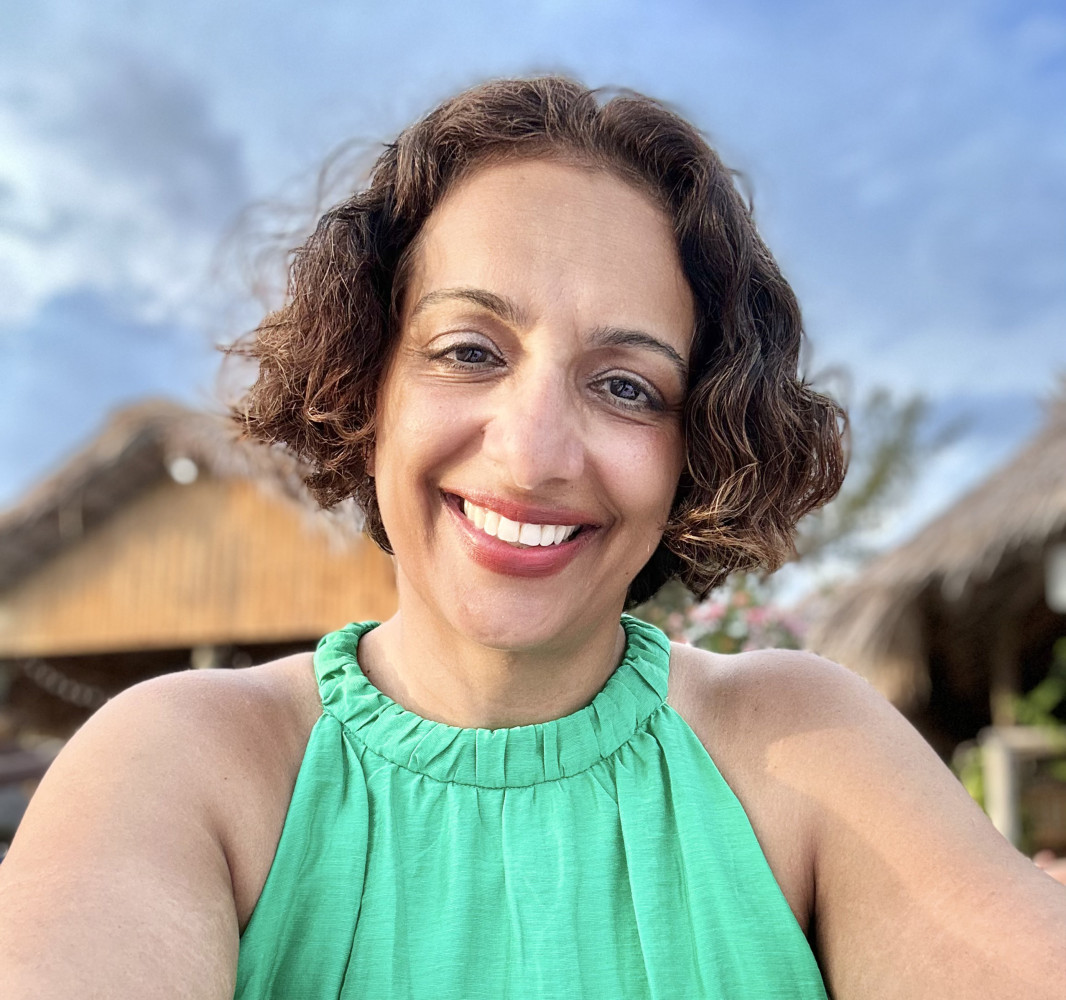 Poleen Grewal
Equity leader Poleen Grewal calls firing by PDSB 'reprisal' for highlighting the board's failure to address systemic discrimination 
The woman who did much of the early heavy lifting to confront a local education system that fostered a harmful culture of systemic discrimination, has been fired by the Peel District School Board. Poleen Grewal says she is now being blamed for contributing to the equity and inclusion barriers she fought to dismantle.
Grewal, who had been on leave from her role as associate director of equity and instruction since July 2021, is calling her sudden dismissal upon her return "a form of reprisal for calling out the board's failure to meaningfully advance equity action plans."
Four years before her recent termination, Grewal had filed a detailed human rights complaint against the PDSB and former director Peter Joshua to the Ontario Human Rights Tribunal for alleged harassment, discrimination, threats to her employment and the creation of a toxic work situation for her.
The complaint came forward two years after Joshua was hired to lead the PDSB in 2017. His tenure was marred by a series of events that drew disturbing allegations of discrimination against him, culminating in his firing by the Ministry of Education in June of 2020, when Minister Stephen Lecce said action was taken "to find new leadership for the board, for the region, to really re-inspire these kids, to change the culture of that community and to do better for racialized children – for all children in that community that have for too long felt isolated and discriminated against."
Lecce, who installed a supervisor to take over governance of the school board right before Joshua was fired, also oversaw the termination of legal action launched under Joshua against six Black advocacy groups in Peel that had demanded the board address longstanding problems with systemic anti-Black racism.
"I have asked the new supervisor to have #PDSB immediately withdraw from litigation against community members to begin the process of driving change & meaningful engagement with those affected," he tweeted at the time. "We cannot silence community. In fact, we need more community in these moments."
Three months after Joshua was dismissed, the ministry-appointed supervisor and the PDSB issued an apology that stunned many across Peel who read first-hand how the board had operated under Joshua:
"The Peel District School Board is taking many steps in its efforts to dismantle anti-Black, African and Caribbean racism and achieve racial equity," a press release published September 23, 2020 stated. "One of these important steps is to acknowledge past mistakes to enable reconciliation.
On March 9, 2020, the Peel District School Board issued a notice of Trespass to Idris Orughu, a community leader and advocate. The notice stated that he engaged in disrespectful communication towards members of the Board of Trustees on February 11, 2020, and made harassing and threatening comments on February 25, 2020 to members of the Board of Trustees, requiring the intervention of Peel Regional Police.
The Peel District School Board extends an apology to Mr. Orughu.
The issuing of the notice of trespass and contacting the Peel Regional Police were acts of discrimination and anti-Black racism.
The Peel District School Board recognizes and apologizes on behalf of senior leadership for the impact of that trespass letter on Mr. Orughu's advocacy efforts to change education policies that perpetuate anti-Black racism and oppressive practices."
Grewal's human rights complaint against Joshua and the board was filed while advocacy groups had been working alongside her, as she challenged policies and practices within the PDSB that contributed to exclusion, a lack of equity and discriminatory behaviour that often caused harm to students and their family. Under Joshua, a confidential whistleblower investigation into Grewal was leaked which she described as reprisal for her human rights complaint. It spotlighted a complaint, which was fully investigated without any disciplinary action coming out of it, but that has not stopped some who support the status quo from continuing to use the unfounded attacks against Grewal.
Her treatment led Grewal, who had tried to push forward equity work before the Province stepped in and was one of few critical voices within the administration promoting change, to announce in July of 2021 she would be taking a two-year leave of absence until July of 2023.
Grewal's 2019 complaint with the Human Rights Tribunal of Ontario spelled out the challenges she faced after Joshua took over leadership of the school board. Joshua and the board denied her allegations but eventually settled the matter with her.
In a 2018 meeting that included all senior team members, she presented a report on the perspectives of PDSB employees on hiring practices, which included experiences and recommendations of individuals from racialized groups — work that is connected to the board's commitment to equitable hiring practices. Her complaint notes a number of senior team members "were not willing to engage with the data because they challenged the validity of the report given the number of people who participated in the focus group and they believed those that participated had 'an axe to grind' because of race."
Joshua, according to the complaint, remained silent, one of many examples where the former director ignored discriminatory behaviour. Following the meeting, Grewal expressed her concerns to Joshua about the senior team's response to the report and its findings and recommendations regarding next steps to ensure hiring was done equitably, but the effort was sidelined, she stated.
"This internally requisitioned report currently stays shelved and if and when we will be challenged by someone who is racialized, this report will demonstrate that we were aware of the concerns and we did not act. Again, because this report directly sits under my portfolio, I will be held accountable. Yet, my hands have been tied because Joshua has not allowed me to take this report any further and did not support the recommendations and narratives in this report with the senior team. Once again, when I brought up such issues, I was seen as a nuisance and taking on issues of race because of my own racialized background."
She claimed Joshua's pattern of behaviour undermined her effectiveness in carrying out her equity and anti-discrimination responsibilities outlined in her role. Her complaint noted, "There have been many incidents where I have not been able to engage in the equity portfolio that I am responsible for with integrity given Joshua's interference and silencing/sidelining of me as a change agent who is comfortable taking on issues of equity and discrimination."
"As result of not being supported in the work of anti- Black racism and other anti- discrimination issues, I have been silenced for speaking up when I have been trying to do my job as outlined in my job description and even victimized as a racialized woman engaged in anti-Black racism initiatives."
Grewal's complaint became a catalyst for change at the embattled board.
A sweeping 2019 review by the Ministry — conducted the same year she filed her human rights complaint — exposed alarming practices inside the school board. Black students were punished far more harshly than white students for things like wearing hoodies and hoop earrings, they were suspended for actions that other students were simply cautioned about and were routinely streamed out of academic courses denying them opportunities for post-secondary education, despite having better marks than many white students who were given those opportunities.
The Pointer's own investigations revealed disturbing attitudes among senior educators whose actions directly impacted students. One PDSB principal made shockingly racist comments about Jamaican parents during a staff meeting. Another principal made blatantly Islamophobic statements during a meeting with her staff. In both cases, the board response under Joshua was mishandled, with a lack of transparency and the deeply harmful behaviour was not properly addressed until shortly before his departure.
After Lecce and the education ministry handed down 27 binding directives to the board in March of 2020, a second review had to be ordered when trustees, Joshua and other senior decision makers failed to take proper action on the orders. That review found the board and a majority of trustees lacked the "will" to address systemic discrimination and anti-Black racism within the PDSB.
Now, nearly two months after Grewal was supposed to step back into her role leading equity work at the board, an August 25 statement from Champ and Associates, an employment law firm based in Ottawa, revealed "after years of championing equity and anti-oppression initiatives in the PDSB, Poleen Grewal's employment was terminated [August 24] as the Associate Director of Instruction and Equity Support Services as a form of reprisal for calling out the board's failure to meaningfully advance equity action plans."
"Instead, School Board Trustees — recently returned to power after more than two years of Ministry supervision — terminated Ms. Grewal and made her a scapegoat for the Ministry Review that found systemic anti-Black racism at the PDSB," the statement reads. "Poleen Grewal will continue to champion equity, anti-oppression and the human rights of all students to have the same opportunity for success. After being silenced by the Board for the past few years, she looks forward to sharing her side of the story."
Paul Champ, the lawyer representing Grewal, told The Pointer that under the Education Act, in order for a supervisory officer to be terminated, there has to be a recommendation brought forward to the board of trustees. From there the employee has an opportunity to make a submission to the trustees before they make their decision. Grewal received a letter of intention to terminate in June from the current director, Rashmi Swarup, and on August 24 Champ and Grewal underwent an in camera hearing before the trustees and pleaded their case not to terminate.
"I made submissions to the board about why they should not terminate based on the recommendations of the director, but they proceeded anyway," Champ told The Pointer. "In our view, the decision to terminate is so outrageous and violates numerous laws."
"We're looking at the matter now and Ms. Grewal is reviewing her legal options."
In an email to The Pointer, when asked to comment on Grewal's dismissal, a spokesperson for the PDSB stated, "Administrative personnel matters fall within the confidential purview of our human resources department. As such, Peel District School Board cannot comment publicly on confidential human resource matters."
"The Peel District School Board has made significant progress in creating and ensuring inclusive and equitable learning and working environments for all students and staff and remains committed to doing so now and in the future."
In June, ahead of what was meant to be Grewal's return in July from her two-year leave, Director Swarup sent a letter, addressed to Grewal, advising of the board's decision to terminate Grewal's employment on a "without cause basis." The letter stated Grewal was not to perform any duties, "including communicating via e-mail or have any communication via phone or any other means with any Peel District School Board (the 'Board') employee or any other party associated with the Board, effective immediately."
PDSB's Director of Education Rashmi Swarup issued a letter to Grewal in June notifying the associate director of her looming termination.
(The Pointer files)
The board claimed the previous whistleblower investigation, which resulted in a board decision to take no disciplinary action against Grewal, was one of the primary reasons behind the board's move to end her employment as she "could not effectively lead the Board in the transformational changes it needed to implement."
"It has become increasingly clear to me that returning you to the Board in a leadership position will significantly undermine all the progress that the Board has been able to make with respect to building a safe, caring, inclusive learning and working environment free from discrimination," Swarup's letter states. "The Board has made significant advancements towards improving staff and community relations and addressing the divide and fractured workplace and community which existed at the time you commenced your approved leave of absence. We simply cannot put that at risk."
According to the letter, the leave entailed that Grewal would not contact any current board employees or trustees or step on the board premises unless asked to do so by Swarup. The board also made an agreement with Grewal to refrain from making any "disparaging, defamatory, injurious or any other critical statements of any kind about the Board and its operations, the Board's trustees, employees (prospective, current and former), representatives and agents, either in writing or verbally, directly or indirectly, in any forum whatsoever."
"This was all necessary because the Board did not trust you would not make any comments or engage in actions or activities that would impede the Board's efforts to transform the workplace and culture at the Board and repair what was a fractured and divided staff and community."
Champ said the accusation in Swarup's letter, stating Grewal cannot be trusted, is not based on any fact or evidence.
"This is a completely baseless allegation, the director can't tie it to anything. The accusation that Ms. Grewal would be anything but professional is outrageous. She has never said anything publicly against the board. It's an accusation by the current director that is completely without merit."
Despite claims by the PDSB that it is advancing work to change its systemically discriminatory culture, equity efforts faced considerable barriers during Grewal's two-year leave.
While the board claims in its termination letter to Grewal that it "has made great strides" and dedicated "considerable time and effort" toward implementing the Ministry's 27 binding directives, an Employment Systems Review done earlier this year by Turner Consulting Group found alarming results that say otherwise. It concluded that instead of working toward the directives set out by the Ministry, many board staff are working against the directives they have been mandated to comply with, thwarting efforts to enhance equity and inclusion within the board. In response to the blistering findings, the recent report, which was not made public, issued a total of 108 recommendations to the PDSB.
The review revealed many damning findings from focus groups and surveys that are not in keeping with equity and inclusion principles and run contrary to best practices laid out by the Ontario Human Rights Commission.
According to the review, a workplace equity and inclusion survey of 1,286 permanent employees revealed "fewer than one-third of the survey respondents in all groups agreed that when the PDSB hires new employees, fair processes are consistently followed. In addition, fewer than 20% of each group agreed that when the PDSB hires or promotes new managers and school administrators, fair processes are consistently followed."
One employee stated, "getting promoted is a very politicized process. It's all who you know, not your actual qualifications," adding that "there is strong nepotism within the board with a select group controlling many of the hiring decisions at a senior level; there are too many connections to be coincidental." Employees also shared that as a result of the explicit discrimination prevalent throughout the board, opportunities for racialized teachers are limited, adding to the gap in racial diversity between teachers and students.
The review also found human rights legislation is not being followed by the board, specifically with accommodations. Under the Ontario Human Rights Code the PDSB is required to accommodate employees based on any human rights protected ground, including religion. Yet, throughout the survey employees that shared their experiences with requesting accommodation "highlight a number of serious concerns suggesting that a full review is warranted to ensure that the program is adequately staffed and is meeting its duty to accommodate, short of undue hardship, under the Ontario Human Rights Code."
The review concludes the culture of the board, its adherence to proper and fair processes, and its promotion of anti discrimination policies and protocols that enhance fairness and equity, ensuring human rights legislation and the Human Rights Code are being followed, is largely being ignored by the board.
In conjunction with the Turner report, at the board's most recent monthly meeting, a 2022 Workforce Census survey revealed information shared by employees about why they chose not to participate, concluding "there are employees who do not support the Board's efforts to achieve workplace equity and in fact chose to undermine this work by completing the census multiple times." The report found some employees shared that they don't see a connection between workplace diversity and the success of students.
The census also found significant gaps in student representation among staff, noting the report findings revealed a large disparity in racialized students versus racialized staff, with 84 percent of students identifying as racialized, while only 36 percent of employee respondents indicated they are racialized. The census also found that among the board's employees, 52 percent of staff identified as white while only 13 percent of PDSB students identified as white.
Despite the findings and the alarming conduct by former director Joshua, and Grewal's evidence of her own efforts to confront discriminatory policies and practices, Grewal — who has been on leave for the duration covered by the two recent reports — is now being blamed for the damning findings of the 2019/20 Ministry review that stripped trustees of their power, led to Joshua's termination and called for a complete overhaul of PDSB's failed equity and inclusion practices. Her dismissal also comes after the Ministry investigation in 2020 (following the 27 binding directives) which found the board lacked the "will" to carry out the orders and eradicate systemic discrimination.
"In the letter of intention to terminate, the Director says that one of the main reasons for termination is that Ms. Grewal was ineffective in advancing equity actions and that her failures were responsible for the Ministry Review in 2019," Champ said. "However, Ms. Grewal has always maintained that she was doing everything possible to advance equity initiatives and that her efforts were being undermined and frustrated by the Board."
Grewal's 2019 complaint with the Human Rights Tribunal of Ontario, which painted a disturbing picture of the board, revealed countless allegations and provided evidence of discrimination against visible minorities at the hands of the director and other senior leadership, including a lack of diverse representation across Peel schools, examples of anti-Black racism, concerns of Islamophobia, and other forms of discrimination dating back to the fall of 2017 against Grewal as a South Asian woman and associated stereotypes with the South Asian population. Grewal also alleged being repeatedly silenced by Joshua when she raised concerns, and the problematic ways in which the board handled matters of racism when they often emerged.
Grewal alleged Joshua and the board sidelined her in her role handling the crucial equity and inclusion mandate. She alleged the practices and handling of matters of equity and inclusion outside of her own stated role as the person responsible for all such issues, harmed her credibility with parents and members of the community who were aware of her role as the senior staffer who was supposed to oversee specific matters that have significant consequences on student learning. She also alleged that throughout the mounting attacks over the memorandum she had created with stakeholders in the Black community, the board, and Joshua specifically, failed to adequately support her.
Peter Joshua, former director of education at the PDSB.
(Joel Wittnebel/The Pointer files)
Grewal's complaint to the Human Rights Tribunal, which claimed her "right to equal treatment with respect to freedom from discrimination and harassment in employment...has been infringed by Peter Joshua…[former] Director of Education and the Peel District School Board," alleged Joshua harassed her with "targeted behaviour" and created a harmful work environment.
The complaint also noted at the time, Grewal was concerned she would one day be made the scapegoat for the board's failures, stating, "I believe I am being set up to take the fall when some of these issues become public and the inaction is revealed and/or a legal action is commenced against the Board where my 'directing mind' status is perceived and/or held as inadequate/liable."
"This is threat of reprisal because as the Associate Director responsible for equity I believe I will be scapegoated even though I have been professionally thwarted in facilitating this aspect of my job duties and my work has been supressed."
Joshua had signalled his heavy-handed tactics when Peel Police were called to a board meeting where Black advocates had peacefully and democratically demanded action on systemic racism within the organization. Advocates Idris Orughu and Kola Iluyomade were served with a trespass notice and warning letter that was later rescinded after a police investigation found no wrongdoing—the same board actions the board and its ministry-appointed supervisor eventually apologized for and described as anti-Black racism, after Joshua was fired. In the same year, Joshua also launched the legal action against some of the most active Black social media groups advocating on Twitter for change at the board. The advocates challenged the board's lack of action and Joshua's leadership. Joshua was fired shortly after, the legal action was dropped and the province determined much of the discrimination taking place across the board was under the former director's leadership.
Highlighted in an update to her Human Rights Tribunal complaint Grewal pointed to the lengths board leaders went to in an effort to undermine and discredit her after she first brought her concerns to the tribunal. This included pulling her son into their alleged reprisal against her, alleging she had helped him with academic advantages, claims that an investigation found were without merit.
The Turner review from earlier this year noted that in order to change the culture around the human resources department — one of the many departments that reported to Grewal — at the PDSB, which employees surveyed described "as dehumanizing and unsupportive, rather than supportive," it was recommended the Workplace Equity Unit be moved outside of the human resources department "so that staff can provide guidance to and oversight of the Board's human resources practices, free from constraint and reprisal."
Grewal's continued treatment brought light to the deep-rooted problems that have been manifesting within the board for decades, governed by certain trustees who have refused to change.
The Peel District School Board — one of the largest in the country, with 155,000 students who are overwhelmingly non-white — has been under the microscope for several years now as evidence of systemic discrimination including anti-Black racism, Islamophobia and intolerance toward other minority groups, who make up 85 percent of the student body, as well as serious issues related to governance, leadership and human resource practices within the PDSB, came forward.
This led Minister Lecce to launch the first formal review in November 2019, which detailed alarming examples and data that showed systemic discrimination, often supported by harmful policies passed by trustees elected to represent the board's constituents and a student body that is almost 85 percent non-white. The review, submitted in February 2020, concluded the PDSB was causing disproportionate harm to visible minority students through a number of organizational practices. Following the release of the review, the Ministry issued 27 binding directives to the Peel board to eradicate systemic discrimination and inequities, including anti-Black racism.
In the weeks that followed the review, inaction by trustees and Joshua led to a second probe by lawyer Arleen Huggins, an independent investigator appointed by the Ministry. Her report determined the board and director were "lacking both the ability and capacity" to address the findings of the Ministry's recommendations and that the board was "dysfunctional and, with no prospect of successful mediation, is incapable of providing good governance." It found the board was unable to govern itself and did not have a proper understanding of anti-Black racism, Islamophobia or other types of discrimination along with a lack of willingness to "engage in the necessary work to gain such an understanding." Huggins' probe also noted the board did not understand the urgency of the work.
Education Minister Stephen Lecce ordered a formal review of the Peel District School Board in November 2019.
(Government of Ontario)
In 2020, to transform the board after decades of systemic discrimination, trustees were stripped of their governing power after the Province determined there was a fundamental erosion of trust among PDSB trustees who had fostered an environment of harm to visible minority students. Provincial supervisor Bruce Rodrigues was sent in to assume control from elected trustees, the majority of whom have objected to the Ministry's involvement.
The overarching basis of Grewal's termination, according to the board, is that the Ministry review findings are her fault.
The board's termination letter to Grewal claims "Since the release of the Minister's report, the Board has directed considerable time and effort towards implementing the report's recommendations and has made great strides in doing so," stating that "in order to effectively accomplish this, the Board determined that it was necessary to remove you from the workplace notwithstanding the fact that you were the head of the Board's equity department." The letter goes on to state the decision was made because it was determined Grewal "lacked the necessary leadership skills and ability to effectively repair, build and foster relationships amongst and between staff and the community and bring about change that was and remains so critical."
"It's pretty outrageous," Champ, Grewal's lawyer, said. "First of all, the Ministry review reports that there's systemic racism throughout the board, there's multiple problems. To try to blame one associate director is pretty ridiculous."
"Ms. Grewal had filed a human rights complaint back in 2019, because she said her efforts to advance the equity programs and initiatives were being obstructed and frustrated by the trustees so for them to now come back later and say 'it's your fault,' it's pretty unbelievable."
Supervision of the troubled board came to an end earlier this year in January when the Province restored the elected board of trustees — six of the twelve elected members are new as of October — to their governing roles.
In response to Grewal's job termination, Champ said she will either go to the Ontario Human Rights Tribunal, there could be a judicial review of proceedings, or there is the option of a lawsuit against the PDSB.
"To see all these allegations recycled now in the termination after the trustees have been returned to power is pretty inexplicable. It's like they've learned nothing over the last two years."
---
Email: [email protected]
Twitter: @mcpaigepeacock
---
At a time when vital public information is needed by everyone, The Pointer has taken down our paywall on all stories to ensure every resident of Brampton and Mississauga has access to the facts. For those who are able, we encourage you to consider a subscription. This will help us report on important public interest issues the community needs to know about now more than ever. You can register for a 30-day free trial HERE. Thereafter, The Pointer will charge $10 a month and you can cancel any time right on the website. Thank you
Submit a correction about this story