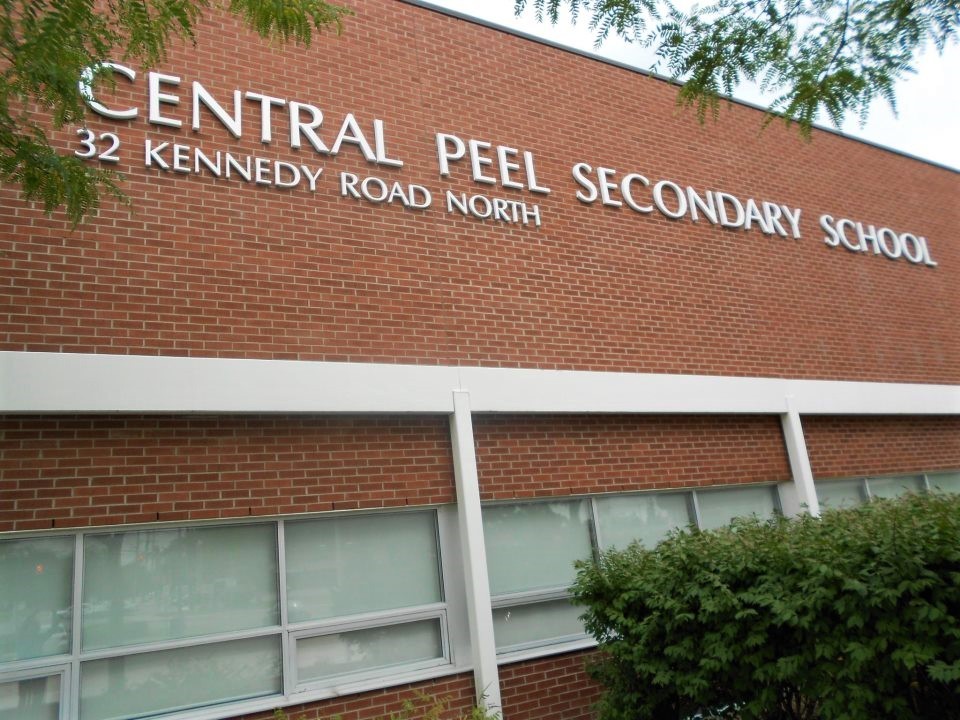 The Pointer file photos/PDSB
Principal of Brampton high school temporarily removed, being investigated for Islamophobic comments as PDSB's equity problems continue
Pressure on Peel District School Board (PDSB) is mounting as a culture of intolerance continues to be revealed. Less than three months after a provincial review into racism and discrimination at the board, the principal of one of its secondary schools is being investigated for an offensive remark.
Julie DeMaeyer, principal at Central Peel Secondary School in Brampton, made a "xenophobic and racist" remark, according to an open letter shared by PDSB's Director of Education Peter Joshua and posted on the school's website Wednesday morning.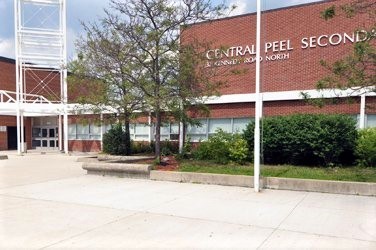 Central Peel Secondary School in Brampton
It states that DeMaeyer "immediately recognized that her statement was hurtful and discriminatory, and apologized for the remark."
The principal has been "assigned to home" pending an investigation.
Multiple sources told The Pointer that the remark was in direct reaction to instructions issued to PDSB by the Ministry of Education. Following a provincial investigation into the board, Education Minister Stephen Lecce issued 27 binding directives PDSB has to implement to begin to stamp out its intolerant, discriminatory culture, which has done particular harm to Black students, but, as the provincial probe found, also features widespread Islamophobia.
One directive ordered an end to streaming in grades 9 and 10. The practice, which sorts children by perceived academic ability, has been shown to disproportionately favour white students in Peel and harm the chances of their racialized peers.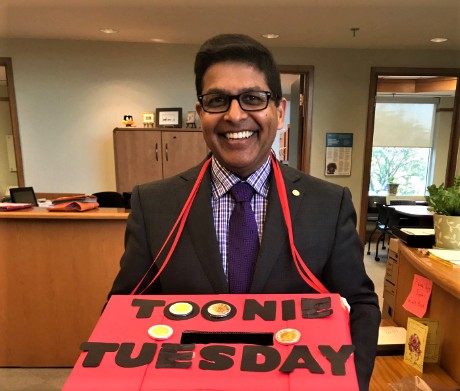 PDSB Director Peter Joshua
"Data from the PDSB clearly shows that Black youth, especially males, are disproportionally represented in suspension, expulsions, exclusions and streaming," the report, published in March, states. "We heard from students, parents and teachers that streaming, marginalizing and removing students from learning environments have detrimental effects on their sense of self and belonging."
According to a half-dozen sources, who did not confirm if they were present at the staff meeting, DeMaeyer said the proposed changes would lead to some students taking science classes and learning to make bombs.
The blatantly Islamophobic comment was made about a school, like so many in Peel, with a majority racialized population, and in an area with a significant Muslim population.
In an apology email to staff at her school and obtained by The Pointer, DeMaeyer said she misspoke. Describing her abhorrent reference to students making bombs as "an unconscious example [of bias]," she said she had instead intended to talk about "graduating brilliant scientists".
The reality of what she said and the message she says she meant to convey are worlds apart. What was said was degrading and offensive, what she claims to have meant to allude to would have shown ultimate trust in the success of students. It is difficult to see how you could mistake one for the other.
The principal included her cellphone number in the email, asking any staff member who was personally impacted by her comments at the meeting to contact her directly to give her "the opportunity to repair the harm" her words caused.
PDSB's student body is 84 percent non-white and it is unclear how families in the Central Peel community will now feel about having their child's safety and education looked after by a woman who has expressed racist and xenophobic views.
"As this is a personnel matter, I cannot disclose any further details as they are confidential between the board and those involved, including the Principal," Joshua added in his public letter. "Confidentiality can sometimes be perceived as a lack of care and accountability, but I want to assure the Central Peel community that this matter is being taken very seriously by Peel board senior administration."
PDSB said they could not comment further and did not address the exact nature of the comments made, including any specific reference to bomb making.
DeMaeyer's comments illustrate the rampant issues of discrimnination that continue to permeate the leadership ranks at PDSB. The provincial review was littered with examples of anti-Black racism, Islamophobia and other discriminatory behaviour by employees throughout the board.
The latest comments are the second recent offensive remarks from a leadership figure connected to the organization, after the chair of a school council shared an Islamophobic rant on Twitter four weeks ago (read that story here). He was removed from the position immediately after.
This week, a letter from the Ministry of Education to PDSB was also shared, effectively telling the board it had failed three of the directives set out by the Ministry. One of the failed requests details the expectations to de-stream racialized students and others and was likely the one DeMaeyer was addressing when she made her disturbing comments. Sources told The Pointer she was expressing frustration with the Ministry's order, when she suggested it would lead to her own students learning how to make bombs in science classes that they would otherwise not get to attend.
"The Minister is not satisfied with the board's submission," Patrick Case, Assistant Deputy Minister, wrote of the board's road map to ending the practice of streaming.
Despite the comments made by Central Peel's principal, which were likely known to the board before this morning, when the story began to spread across social media, and its failure to achieve three of the ministry's key directives, the leadership continues to claim it is being progressive. At a meeting of the board Tuesday evening, Chair Brad MacDonald told trustees that Peel's work on equity and inclusion would provide leadership for other school boards around the province.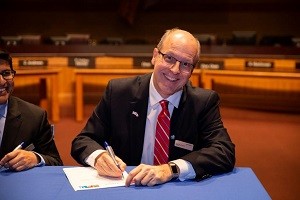 PDSB Chair Brad MacDonald
"These blue prints… these detailed plans will be used, I'm quite sure… [across] the province by other school boards," MacDonald said. "They will see us leading the way in this new approach of consulting and driving change for the betterment of our students."
DeMaeyer's comments come in the context of a board that has failed to address issues of anti-Black racism and Islamophobia for years. Recent public discussion has focussed on the issue of anti-Black racism — particularly prominent in the Ministry's review — but other incidents point to wider intolerance.
A human rights case filed last year by Associate Director of Equity Instruction, Poleen Grewal, against the board and Director Joshua outlined mishandling of previous instances of Islamophobia. The case provides evidence of how Joshua and the board had repeatedly blocked her attempts to mend PDSB's relationship with the Musim and Black communities.
"After the Board was publicly raked over the coals in the handling of the Muslim Friday prayer situation a few years ago, we had the opportunity to re-build trust with a community that has been marginalized in our schools and in society in general," Grewal states in human rights tribunal documents. But she alleges that the board has repeatedly instead placed a priority on damage control, rather than addressing the central issue of equity within a board whose students are overwhelmingly non-white.
One of the Ministry's directives demands that Joshua's track record on dealing with instances of Islamophobia and other cases of discrimination be reviewed to determine if he has repeatedly failed to effectively and responsibly address such matters in a board whose student body is 84 percent non-white, but whose staff is overwhelmingly unreflective of the communities it serves.
In its response to allegations regarding Peel's Muslim community the board stated: "Mr. Joshua did not 'take over' Ms. Grewal's portfolio. Ms. Grewal was not 'silenced and sidelined', nor was she 'thwarted' as alleged. It was entirely appropriate for Mr. Joshua to take the lead in dealing with communication issues of a public nature."
Grewal, the board's most senior employee who is responsible for diversity and equity issues, and who is in charge of inclusion policies under Joshua, is currently on leave.
It is unclear how long PDSB will take to investigate the comments principal DeMaeyer made. The board did not offer a timeline or details of what the investigation will involve.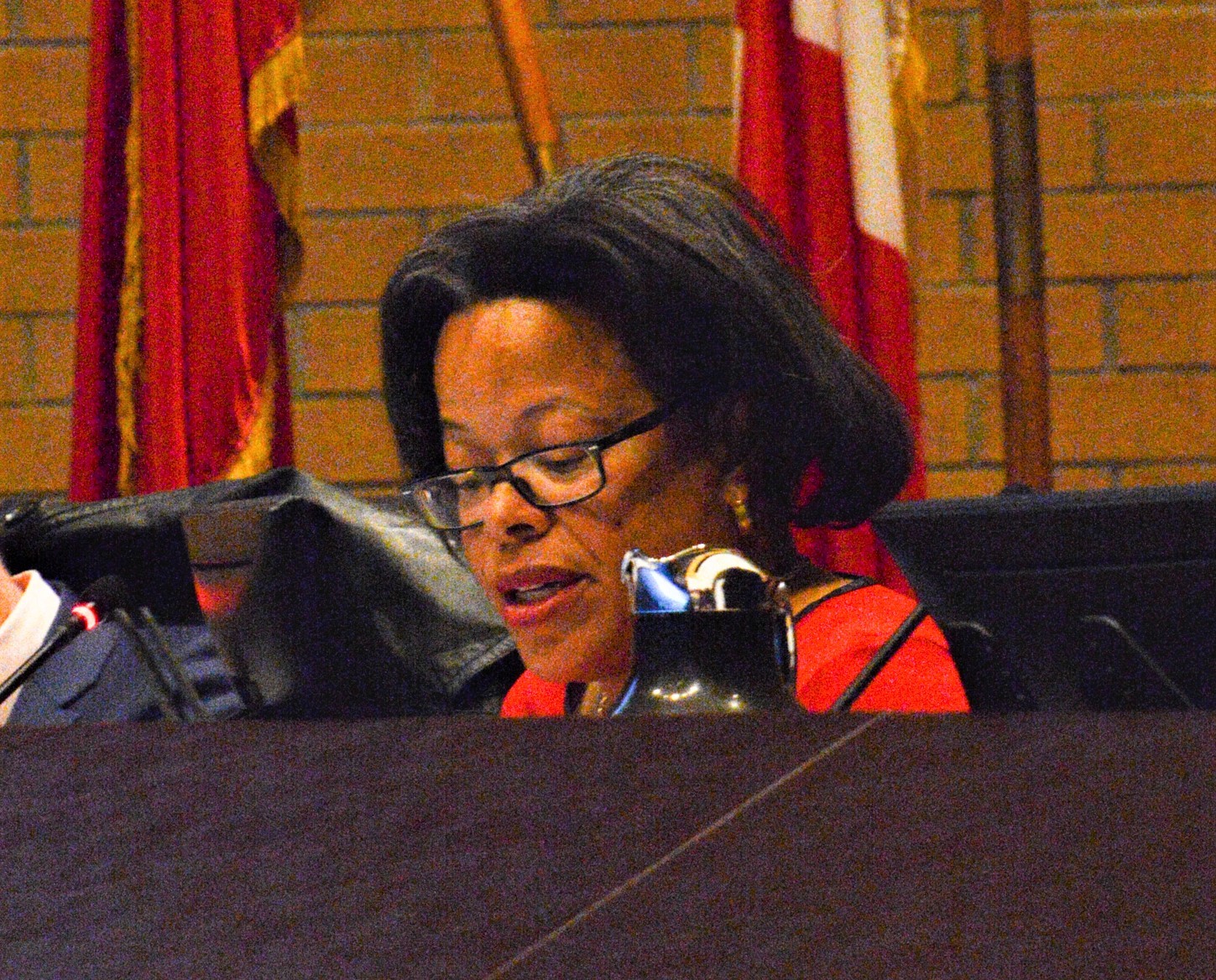 PDSB Trustee Kathy McDonald says apologies mean nothing if no concrete action to stop harming students is taken
Speaking generally on the issue of accountability at Tuesday's board meeting, Trustee Kathy McDonald said that serious action is required in all instances. When issues around discrimination flair up, it is not enough to simply apologize, she said.
"[If] you don't believe that a certain group of kids should belong in a program, this is the result… You need to have concrete accountability," she said. "It can't be 'Oh I made this comment… I'm sorry' and you move on. There has to be someone saying we're serious about this and we're not going to tolerate it."
---
Email: [email protected]
Twitter: @isaaccallan
Tel: 647 561-4879
---
Because of reduced incomes as a result of COVID-19 and the importance of the PDSB story to the communities of Brampton and Mississauga, the editorial team at The Pointer made the decision to make this article free to view. Traditionally, The Pointer operates on a paywall model of journalism and we do not carry advertisements, meaning our journalism is supported entirely from subscriptions. You can register for a 30-day free trial HERE. Thereafter, if you are able to continue subscribing, The Pointer will charge $10 a month and you can cancel any time right on the website. Thank you.
Submit a correction about this story