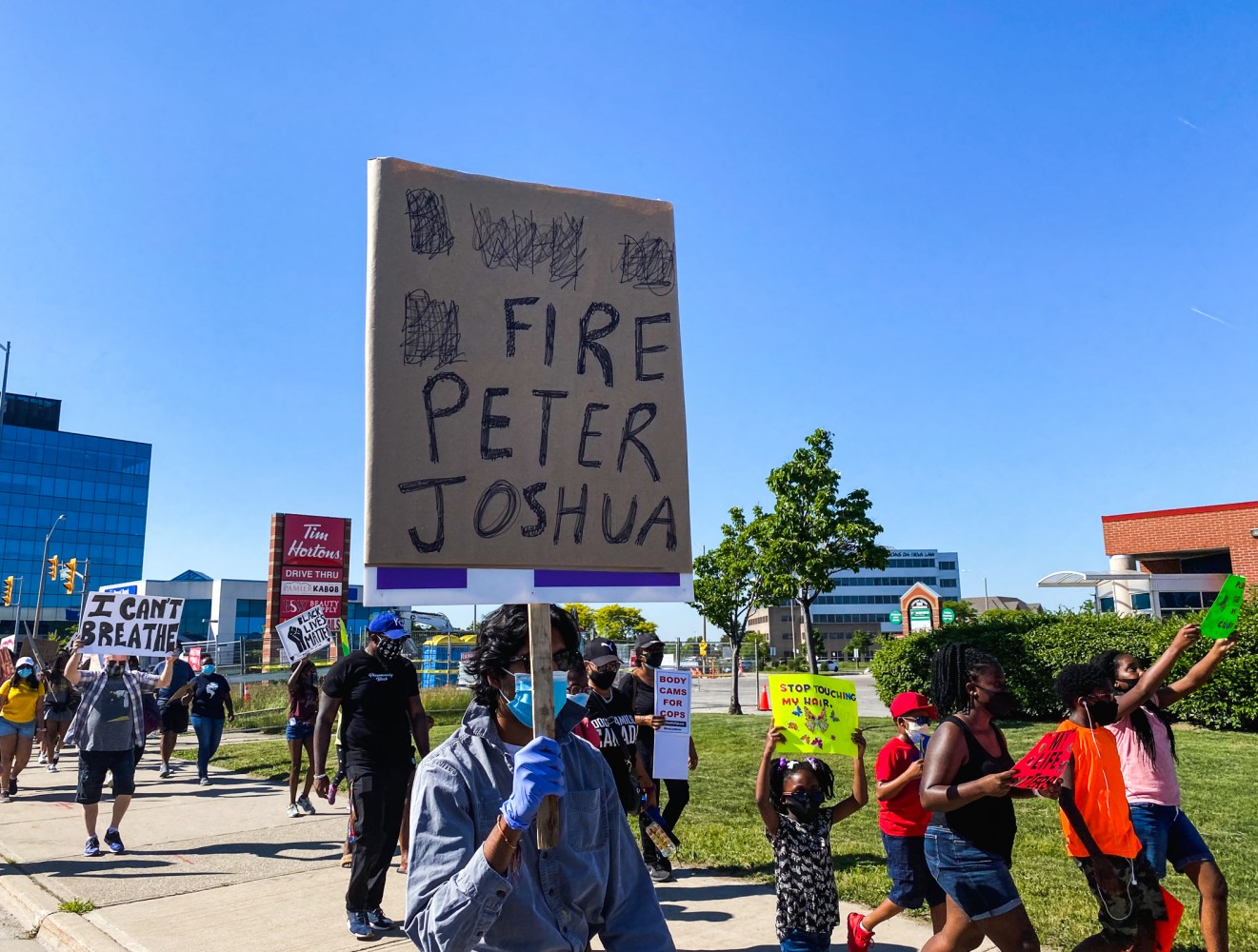 Photos from The Pointer files/Twitter-Nokha Dakroub/Kola Iluyomade/Idris Orughu
'That's Act One: Scene One' – PDSB advocates say province's removal of director Peter Joshua Tuesday is only the beginning 
Kola Iluyomade has lost days in committees and at boardroom meetings. For years, he has been a leader in the Region of Peel, advocating for change. He has given up countless evenings to speak truth to power and lost sleep over the injustices he has seen take place at Peel District School Board.
Today, finally, he has a moment to catch his breath with the news that director of education, Peter Joshua, the man who was widely viewed as the protector of a system that for generations did unthinkable harm to Black and other visible minority students, has been removed.
"It is history in the making," an exhausted Iluyomade told The Pointer. He said news over the weekend, about legal action Joshua took against Black advocates, had plunged him back into the depths of uncertainty over the future.
"I am relieved, particularly after the last kick over the weekend when he led the charge against community voices. People have asked for the trustees, the vice chair and the chairman to go, but the whole board is gone [or sidelined by a supervisor]. People wanted Joshua to go, and he's gone."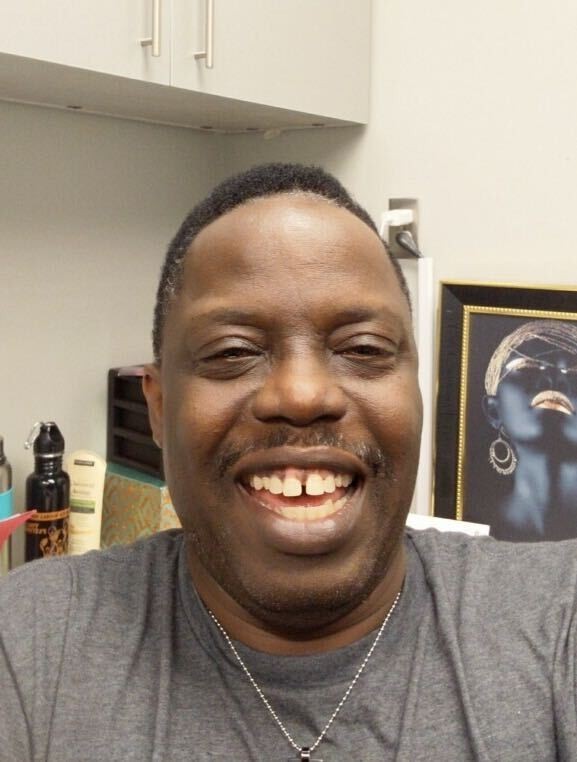 Kola Iluyomade has fought to change the PDSB for years.
"That's Act One: Scene One. Now we need to work with Mr. Rodrigues [the newly appointed provincial supervisor] to ensure that the system is dismantled."
Idris Orughu has fought equally hard.
In February, PDSB banned him from all its properties, accusing him of making threatening remarks. He found himself defending his character after advocating for the rights of Black children in the local school system. Police found no wrongdoing and Orughu has stated the allegation was just another example of a board that was committed to fight against change, often by trying to criminalize or sideline Black advocates. But even as he battled against questions raised about his reputation, Orughu organized a protest march to PDSB's headquarters last week, attended by hundreds.
For Orughu too, Joshua was the embodiment of the board's deeply embedded attitudes. But his removal from a board whose upper administration was largely behind its now former director, is just the first step.
"It's all the days and moments we've been appealing to them, we have serious issues with how they treated us. It could have been well resolved [before now]. Why did it have to get to this?" he said to The Pointer. "But nevertheless… Peter [Joshua] is gone, the board has lost its authority, still – excited as [we] are – it's not over."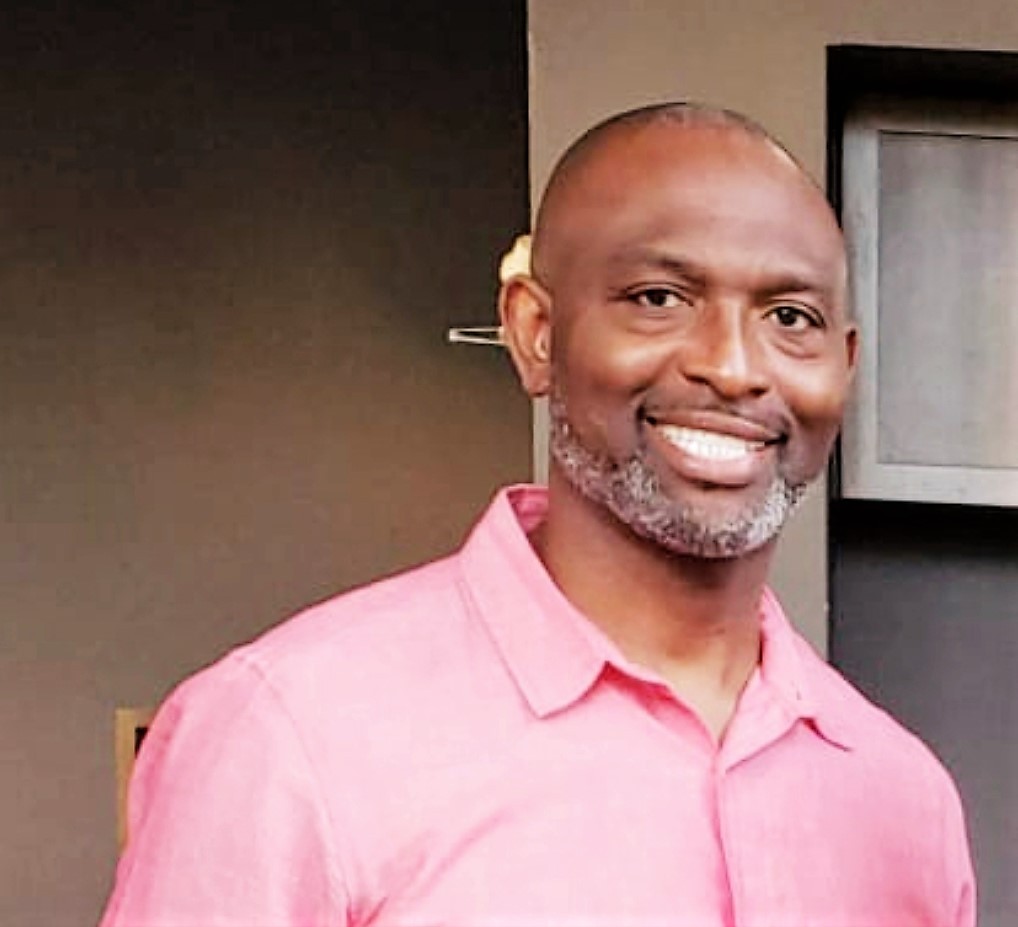 Idris Orughu has been a strong advocate for change within the PDSB.
Behind the two community leaders stood Trustees Kathy McDonald and Nokha Dakroub, who have fought publicly and tirelessly for Black communities and others who have been marginalized by the board.
In a statement, Joshua said he was "personally devastated" by the province's decision to terminate his employment.
"I leave my role as the Board's Director knowing that I worked tirelessly and with utmost good faith, along with other senior staff, to address the difficult issue of discrimination and racism, including anti-Black racism," he wrote. "I wish nothing but the best to the students of the Peel District School Board."
The news of Joshua's firing was confirmed by Education Minister Stephen Lecce on Tuesday during the province's daily COVID-19 briefing. He said Joshua had been dismissed and Bruce Rodrigues, the supervisor appointed on Monday to take over PDSB, would search for a suitable replacement.
"Today, the [supervisor] has taken action … to find new leadership for the board, for the region, to really re-inspire these kids, to change the culture of that community and to do better for racialized children – for all children in that community that have for too long felt isolated and discriminated against," Lecce said.
Long before Joshua was hired in 2017, PDSB had systemic problems with anti-Black racism and other forms of ingrained discrimination.
In the '90s, the board unsuccessfully appealed a ruling by the Human Rights Commission which found it had discriminated against Sikh students, after PDSB was the only school system in Canada that banned the wearing of a kirpan. Longtime chair Janet McDougald, a trustee with the board for 30 years, defended the board's decision and exemplified its pattern of denial from a predominantly white leadership that continued for decades without reform.
Human rights cases began to mount, as the board failed to reflect and embody the rapid demographic change that eventually defined Peel as one of the most diverse places in the world, with a school system stuck in the past.
In 2012, it settled with a vice principal, Ranjit Khatkur, after she lodged a human rights complaint alleging systemic discrimination prevented her from being promoted. Her evidence showed that leadership within the board, at the time, particularly among the principal ranks, was almost exclusively white.
Seven years later, in 2019, it was the board's own Associate Director, Poleen Grewal, in charge of equity and inclusion within the organization, who filed a case with the Human Rights Tribunal of Ontario (HRTO) against her boss, Joshua, and the board. Grewal (whose case is ongoing) alleges serial discrimination and active efforts by Joshua to undermine her work and sideline her. She was then subjected to reprisals by Joshua for bringing her case forward, Grewal alleges. The board denies her claims.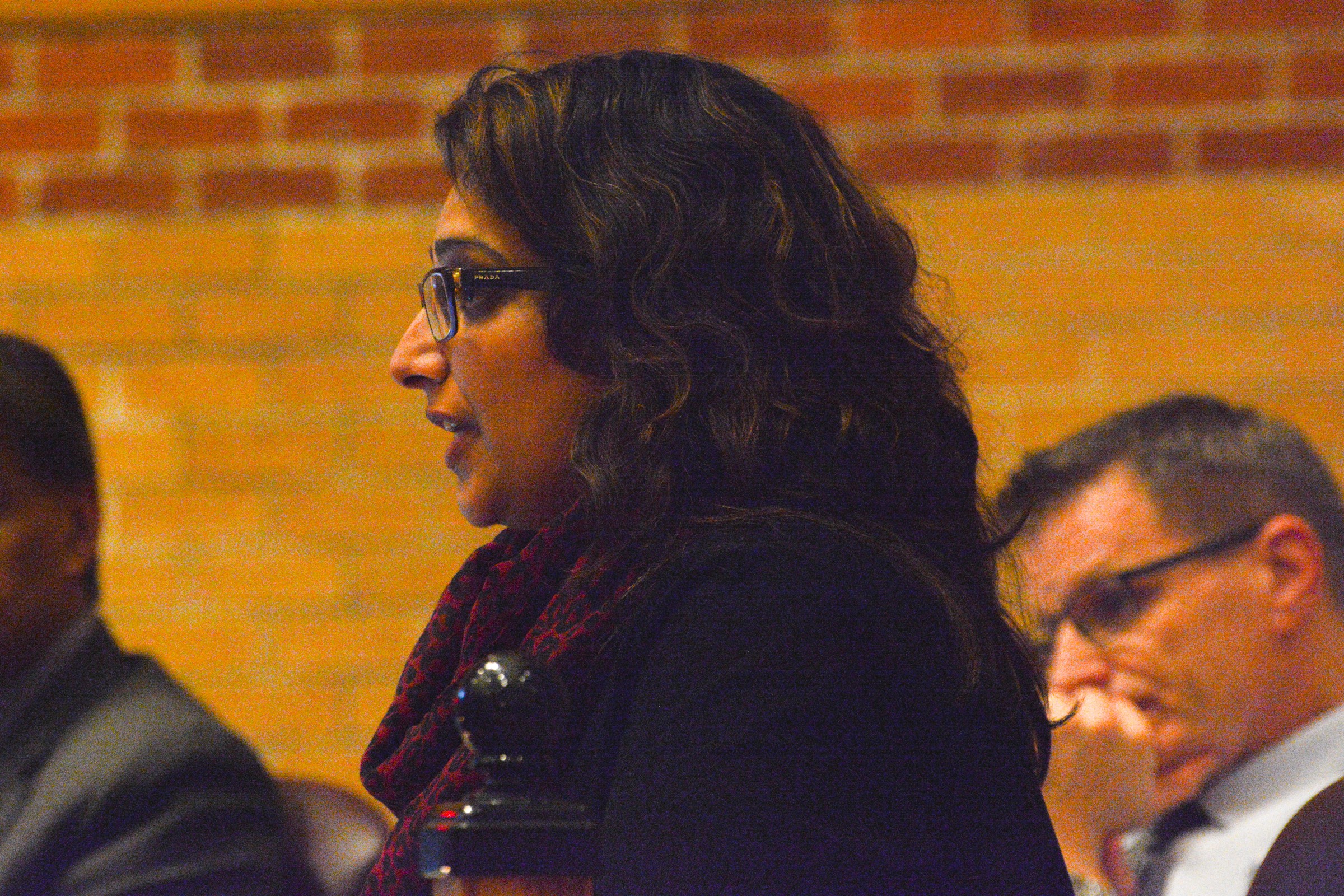 Associate Director of the PDSB, Poleen Grewal
Stories such as one involving a six-year-old Black student whose hands and feet were cuffed behind her back by police who kept her face down on the floor for almost 30 minutes after school officials called them to deal with the girl, became intolerable (the HRTO later ruled the girl's race was a factor behind the excessive use of force).
In November, controversy continued when the board's former integrity commissioner, Sandhya Kohli, who was recently dismissed, cleared Trustee Will Davies of wrongdoing after he referred to McCrimmon Middle School in Brampton, which has a large Black student body, as "McCriminal".
The same month, as examples of systemic problems and inaction by leadership mounted, Black community advocates and Trustee McDonald stepped up demands for reform. Lecce was left with no option but to address the concerns, which were directly tied to the mistreatment of students. He sent a team of investigators into the troubled board.
After the Ministry of Education released its damning report into PDSB in March, Joshua reassured the public that he and his staff were taking the province's sweeping directives out of the review seriously. He promised he would confront the systemic problems found by the ministry's probe.
It was more than a box ticking exercise, he repeatedly claimed. But evidence suggesting that was exactly how Joshua handled it, led to further action by the ministry.
A second probe in May by an independent investigator, Arleen Huggins, found Joshua and the majority of trustees were making a mockery of the province's directives and lacked the "will" to change.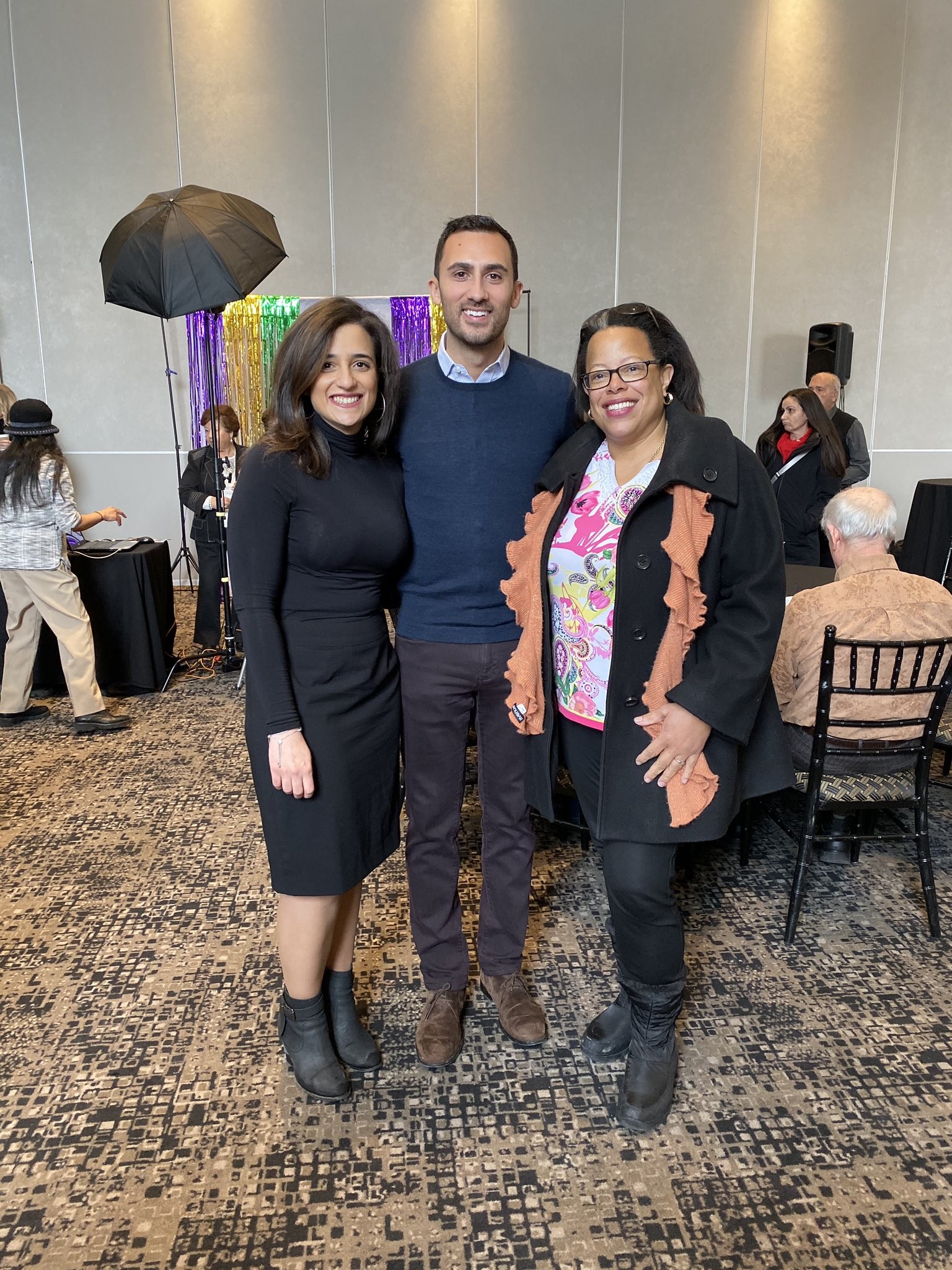 PDSB Trustees Nokha Dakroub (left) and Kathy McDonald have been instrumental in the calls for reforming PDSB. They're pictured here with Education Minister Stephen Lecce.
By this time a powerful coalition of diverse organizations across Peel, representing some of its most influential groups, rallied around the various Black communities who led the call for Joshua's resignation.
There was a sense of inevitably around Joshua's downfall, with his removal a long time in the making. The embattled former director of education has been the focus of much of the Black community's frustration with the board, the man responsible for obstruction and inaction, who first denied any problems, then attempted to deflect them, before he recently changed his messaging, claiming to be on board. It was too late.
"Many participants commented on the dysfunction within the senior management team, and specifically in the Director's Office," Huggins wrote in her scathing report released June 8. "Few reported having confidence in the senior leadership team. Many believe that professional relationships and the organizational structure of the Director's office are fractured beyond repair."
The review left Joshua's reputation in tatters.
Then, on Friday, two days after the board of trustees voted to call in a provincial supervisor to take over control, The Pointer revealed Joshua, PDSB and Vice Chair David Green had launched a legal action aimed at six Black advocacy groups in the region.
On Monday, as the province set its sights on Joshua, he scrambled to roll back the decision. The litigation, seen by many as an attempt to silence opposition voices, was ended. But it was an alarming reminder not only of how tone deaf the director was, but of his incredibly heavy-handed tactics against community members fighting for basic rights and racial equality. Joshua's attempts to distance himself from the damaging legal move came too late and, by Tuesday morning, he had been removed.
"Effective immediately, Director of Education Peter Joshua is no longer with the Peel District School Board," PDSB said in a short statement on its website. "An interim Director of Education will be named by Ministry Supervisor Bruce Rodrigues in the days ahead."
Alex Battick, a lawyer based in Peel retained to represent the Black advocacy groups who used Twitter accounts targeted by the withdrawn legal action, said he took "no gratification" in seeing anyone lose their job.
"I don't view the issue of anti-Black racism, of systemic racism, as an individual problem. It is systemic for a reason," he told The Pointer. "The policies, practices and behaviours that have been on going in the system for decades is what is just being perpetuated by individuals in those positions. So it is accountability that I've always been looking for. And to see accountability be shown, is what I'm satisfied about."
The move – symbolic of greater change for many in Peel – is the first step by Lecce and his supervisor toward rebuilding trust between educators and Peel's Black communities after decades of harm. While he did occupy the most senior position, Joshua did not work alone and progressive voices have been glaringly absent among senior leadership at PDSB. Aside from Grewal, superintendents, associate directors and other senior staff have made no noticeable moves to protect Black students and others who were systemically discriminated against by the board.
Only 2 of the 12 trustees, Kathy McDonald and Nokha Dakroub, persistently fought on behalf of marginalized students, which is deeply troubling in a board where almost 84 percent of students are visible minorities. This is mismatched among staff, almost 70 percent of whom are white.
How the supervisor will address the culture Joshua has left behind, those who did not speak up and those who were complicit in the decades of inaction, remains unclear.
"They can't view this as a 'win', they can't view it as a way to appease the community," Battick added.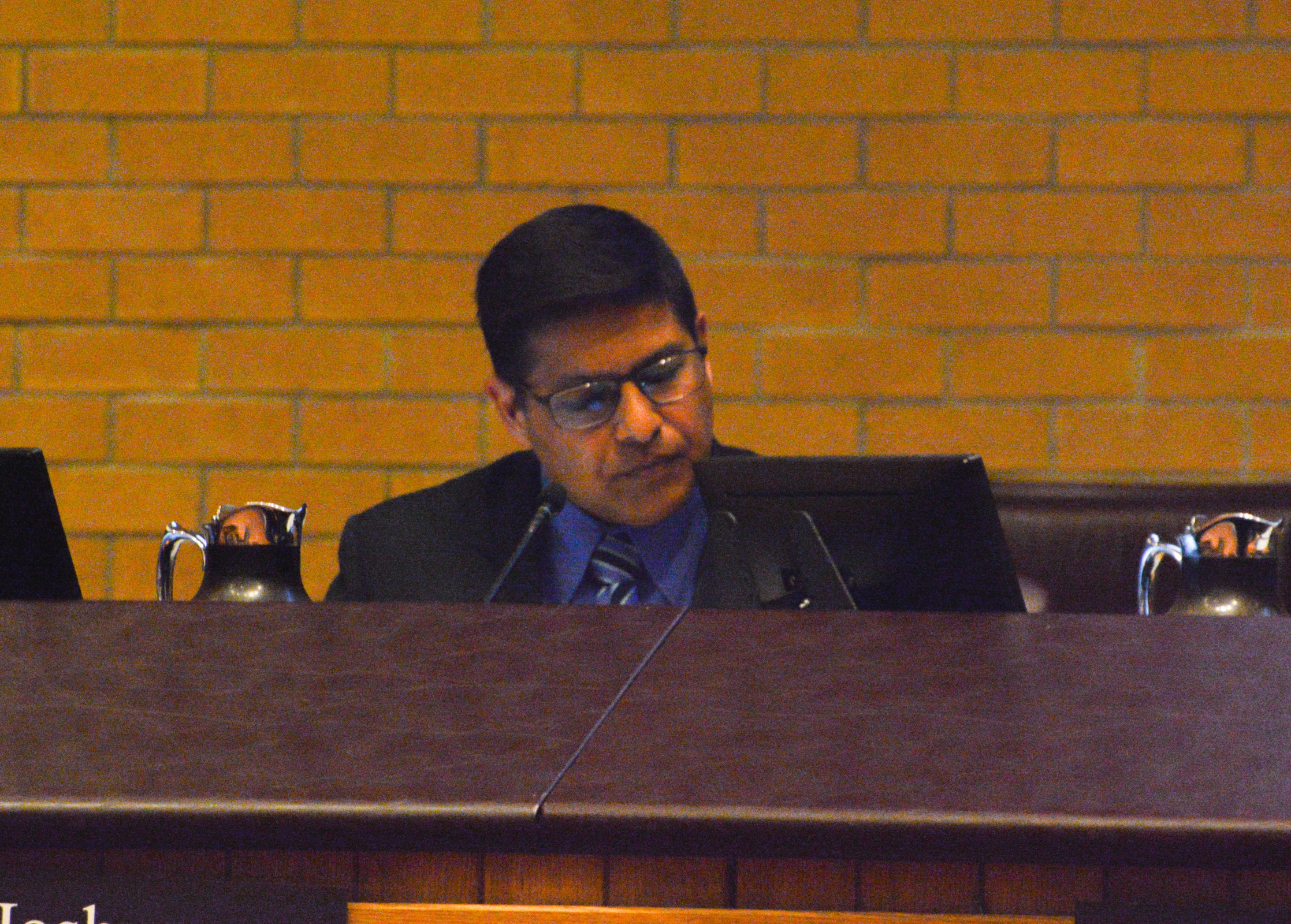 Former PDSB director Peter Joshua
For Orughu and many other advocates, Joshua was a symptom of a far wider problem. At its heart, they believe, is the Education Act. Despite the well documented issues at PDSB, the harm caused to Black students for decades and two ministry investigations, Lecce was forced to offer the board and its director chance after chance.
But the board itself decided to give up and call in a provincial supervisor, and now sweeping change seems inevitable.
"Our push right now is to see [Premier Doug Ford] take action; he needs to lead in this in terms of legislation," Orughu said. "It does not make financial sense, it does not make economic sense, to do a piecemeal job," he said, referring to previous interventions by the ministry. "You do York [Regional District School Board], you do [Toronto District School Board], now you're doing PDSB. Who's going to be next? What about the Catholic schools?"
"It's a systemic issue. It needs to be addressed from the top. All of this is coming to the premier, you have to stand on the right side of history."
---
Email: [email protected]
Twitter: @isaaccallan
Tel: 647 561-4879
---
Because of reduced incomes as a result of COVID-19 and the importance of the PDSB story to the communities of Brampton and Mississauga, the editorial team at The Pointer made the decision to make this article free to view. Traditionally, The Pointer operates on a paywall model of journalism and we do not carry advertisements, meaning our journalism is supported entirely from subscriptions. You can register for a 30-day free trial HERE. Thereafter, if you are able to continue subscribing, The Pointer will charge $10 a month and you can cancel any time right on the website. Thank you.
Submit a correction about this story