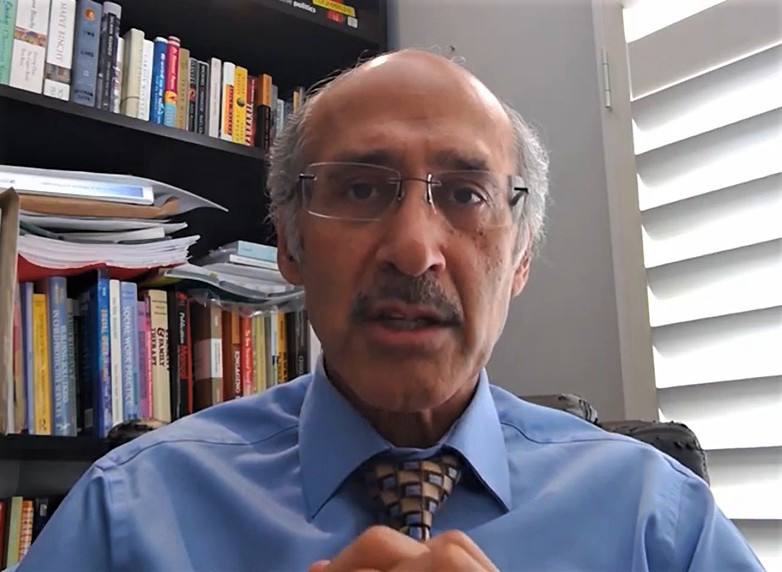 Screengrab Youtube/Peel CAS
Head of Peel CAS quietly leaves organization after years of controversy; investigations into toxic work environment, financial mismanagement 
Rav Bains, the embattled CEO of the Peel Children's Aid Society has discreetly stepped down after being placed on leave for over a year following damning investigations that revealed a toxic work environment and financial mismanagement.
The move, with only a short post on the organization's website to inform the public, comes after nearly two years of internal strife and concerning allegations inside Peel's troubled child welfare organization, one of the region's most critical social safety nets. The now-retired CEO has been under scrutiny since 2020, following allegations about his management of workplace culture and the organization's finances after a provincial probe exposed widespread issues.
A December 2 update from CAS' board of directors announced that after 22 years of service, Bains would be retiring from his role at the head of the organization.
"The board thanks Mr. Bains, one of the longest serving CEOs of a Children's Aid Society in Ontario, for his leadership and commitment to the community, and wish him success and health in his future," the board statement read.
"In the coming weeks, the board will be proceeding with a CEO recruitment process. Mary Beth Moellenkamp will continue in the role of Interim Chief Executive Officer while this process is underway."
The announcement came just over a year after Bains was put on administrative leave from the top role in November of 2021, following a tumultuous year for the organization and a provincial review that confirmed allegations of anti-Black racism, a toxic work culture and questionable use of public funds.
Bains never returned from the administrative leave which was indefinite.
Questions about the culture at the CAS have previously been raised by The Pointer after staff came forward with firsthand accounts of the workplace dynamics. Allegations of widespread discrimination, particularly against Black employees, led to reviews by the union and eventually third-party investigators brought in by the Province.
The provincial probe was launched in early 2021, a year after the allegations were brought forward.
It found evidence of financial mismanagement, in addition to deeply rooted problems first reported in 2020.
Bains ran the organization and set the tone for its culture and in October of 2021 the provincial investigation revealed a "seriously troubled" workplace and a "culture of fear." The report also found staff at Peel CAS felt senior management, led by Bains, paid little regard to their concerns.
In an interview with The Pointer in December 2020, Bains acknowledged the organization was far from perfect but said it was not unique in its failures.
"We don't want to give you the impression of either being defensive or somehow we've got a perfect system or that we have everything buttoned-down," Bains said. "I think that would be a mistake for us. There's always work to be done."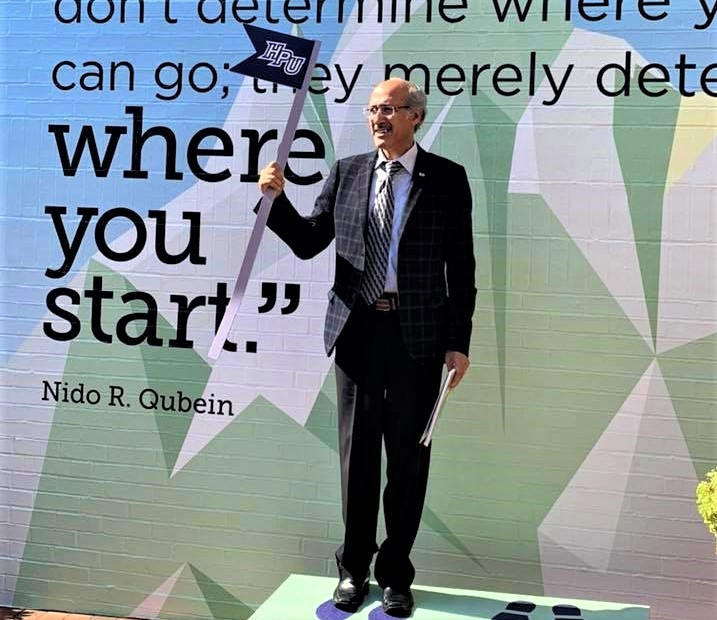 Former Peel CAS CEO Rav Bains was at the centre of many controversies at the organization during his time there, including allegations of creating a culture that alienated many Black staff and for questionable use of taxpayer dollars to fund personal development trips.
(Raymond Aaron/Facebook)
The move, to remove Bains from day-to-day operations, came in November of last year, four weeks after an internal investigation into the CEO's expenses was launched.
The investigation found Bains expensed over $6,000 in costs, incurred by taxpayers, to attend two separate training events in 2019 — one in Ontario and one in Arizona — with success coaches who he acknowledged were helping him create personal revenue sources for his retirement.
"Rav is about to retire from a nice long career and wants to do something in his retirement that may even be better," success coach Raymond Aaron, who runs Raymond Aaron Group, said in a May 19, 2019 video that was recorded and shared on Facebook promoting one of the events Bains attended. "And so I am helping him with that."
Bains declined to be interviewed about the expenses. He did acknowledge them in an email sent to all staff at Peel CAS and seen by The Pointer. He also did not provide an explanation of how these self-help seminars paid for by taxpayers related to the CEO's work in the child welfare space or how it benefitted the organization.
"Continual training is an important part of CEO development and aligned with the agency values of excellence, learning and innovation," Shane Vieira, Peel CAS' director of communications, previously told The Pointer.
"Ongoing CEO development and training is an expectation of the Board of Directors. The Board is informed of all training attended by the CEO as part of their annual performance evaluation process."
Vieira has refused to respond to The Pointer since early in the year citing claims of misleading reporting. He has claimed to speak on behalf of the board. The Pointer has asked Vieira for details of any reporting that was not accurate. He has refused to do so, and has ignored requests to get answers about the organization. The Pointer learned senior staff communicated to union members concerns about The Pointer without providing details, but frontline employees and their union welcomed reporting aimed at holding the public institution accountable to taxpayers. The Pointer continues to receive information from employees and is preparing a complaint to the Province to address Vieira's refusal to answer questions. Despite claims of reporting inaccuracies The Pointer has not received any request for a correction or clarification.
It was recently revealed that while allegations about financial irregularities were being dealt with, Marino Cader, the organization's head of finance, was under police investigation.
Cader, previously responsible for the taxpayer-funded organization's accounts, was charged in November for fraud after allegedly swindling the organization and abusing his former position. He was fired after an internal investigation following the provincial probe and in the spring, CAS contacted Peel Police to conduct a criminal investigation.
The former head of finance has been charged with seven counts of fraud over $5,000 and five counts of uttering a false document. Andre Paul, a former maintenance coordinator for Peel CAS, has also been charged with three counts of uttering a false document. Both are set to appear in a Brampton courtroom in January. Investigators believe the pair had worked together to defraud the organization of more than a quarter million dollars as part of a "purchase and reimbursement scheme."
The Pointer asked Vieira after the criminal charges were laid why action was not taken by Peel CAS earlier, as the internal investigation was only done after staff raised concerns of mismanagement and the subsequent provincial probe that found evidence of financial irregularities. Vieira refused to answer questions, again claiming that earlier reporting was inaccurate, but once again would not provide any examples of the alleged inaccuracies.
The Pointer could not get an explanation from Vieira or the Peel CAS board to justify how Bains' life-coaching expenses to help his personal financial standing ahead of his retirement, did not violate organizational policy that only allows costs for CEO training, meant for "development" to ensure the "agency values of excellence, learning and innovation" are upheld. Bains' personal life-coaching seminars were not done by experts in the child welfare space and had nothing to do with the field.
The board did not provide any public explanation of its decision that the use of taxpayer funds by Bains to create personal retirement wealth was appropriate and refused to answer questions from The Pointer.
The official Peel CAS policy states out of country travel can not be expensed, and after the provincial investigation was launched, Bains paid back the amount, two years after he attended the success-coaching seminar, and after complaints about him had come forward.
The third-party review called by the Province also revealed a particularly alarming expense: Bains used another employee's work credit card to book a flight that Bains said was to San Francisco in 2019 for professional training, which meant the Peel CAS board either was not alerted to the expense and did not sign off on it, or knew about it and no action was taken. After an investigation by The Pointer reported the trip was not to San Francisco but to Arizona to attend one of Bains' life-coaching seminars to create personal wealth for his retirement, Vieira said San Francisco was listed as the location of the training by mistake, before he stopped responding to The Pointer's questions.
The provincial probe was also raising more concerns.
"The CEO should not use other employees' Society credit cards," the report commissioned by the Province explained. "This results in the Board not signing off on CEO expenses per Delegation of Financial Authority (DOFA) and the CEO would be approving their own expenses."
The board has failed to explain how it deemed his conduct appropriate, as policies were clearly violated. He was not allowed to expense out of country travel, and the use of an employee's work credit card to pay for Bains' expenses avoided proper scrutiny of his charges by the board, as he could approve the expenses of staff who reported to Bains.
He did not reimburse Peel CAS for the cost of his travel until 2021 —the same year reviewers started asking questions.
The October 2021 report from the Province also confirmed Peel CAS executive salary increases were drastically out of line. It showed Bains was being given raises by the board beyond what was appropriate, while heading an organization the Province described as "seriously troubled."
The provincially-backed review of Peel CAS found Bains' salary had increased 30 percent over the past five years, and that he was earning $60,000 more per year than the average salary at other comparable children's aid societies in the province, putting taxpayers on the hook for Bains' out-of-line salary.
This also means because his publicly funded retirement pension is based on his highest earning years, taxpayers will be paying out far more to him than others who have the same position but make on average $60,000 less annually.
The review revealed Bains' salary went from approximately $170,000 in 2012 to almost $273,000 in 2020 according to Ontario's public salary disclosure database, with some annual raises of almost 15 percent. According to the sunshine list, Bains has received an average salary increase of 4.9 percent between 2014 and 2020. On two occasions it has been over eight percent.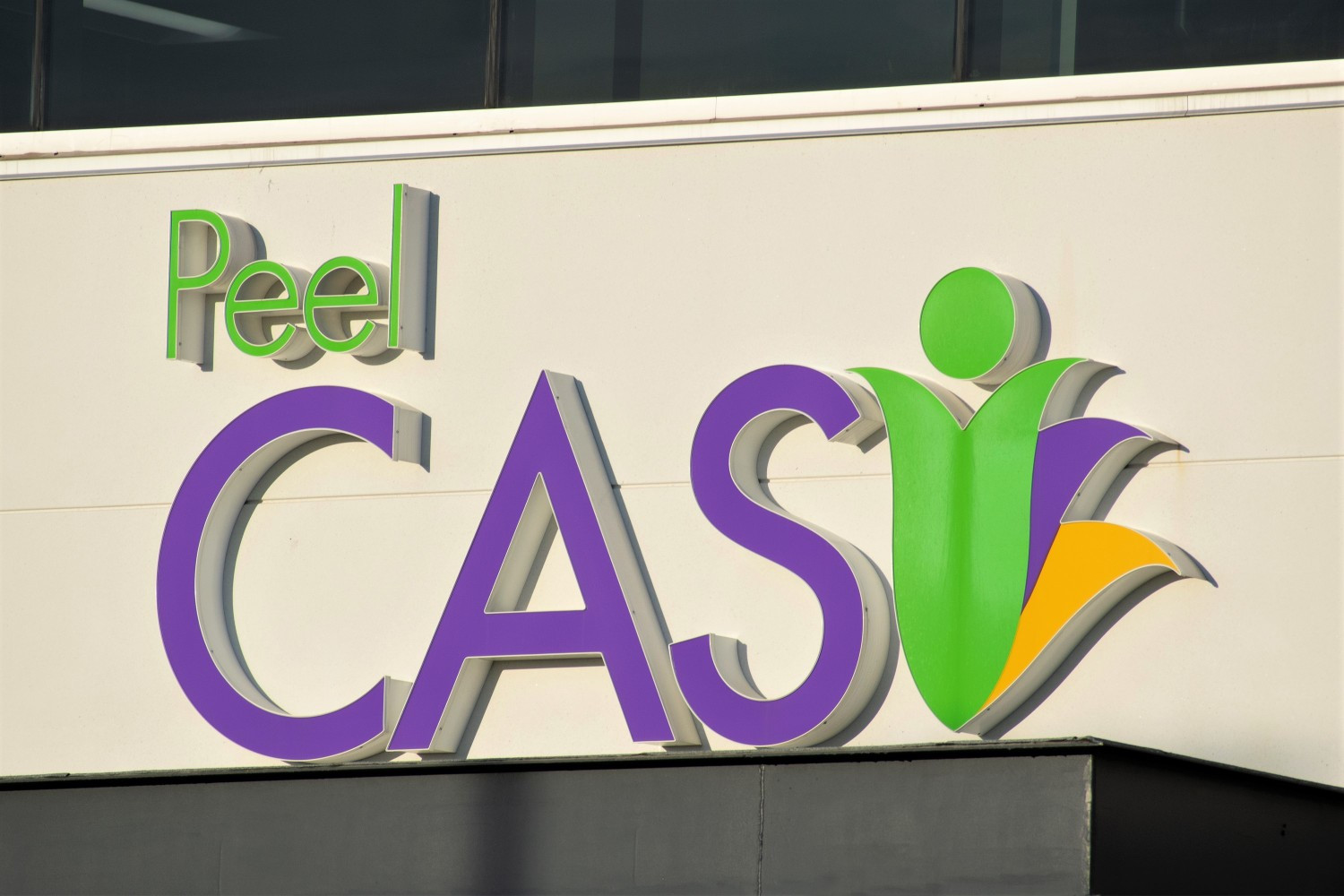 The job posting for the new CAO of Peel CAS is live on the organization's website, stating the organization is looking for applicants "committed to equity, community and integrity."
(Alexis Wright/The Pointer)
It remains unclear how the CEO achieved the five percent increase on average, given the toxic workplace culture within his organization, the failure to comply with expense policies and the lack of oversight while the organization was allegedly defrauded of more than $250,000.
Juliet Jackson, the former president of Peel CAS' board of directors, defended the board's decision to hand Bains outsized raises meant only for outstanding performance, while admitting widespread problems under his leadership.
While Bains was on administrative leave, Jackson said the board concluded funds spent on personal life-coaching for Bains's retirement were legitimate, provided value to taxpayers and did not violate any conflict of interest rules.
However, she provided no evidence to back up the decision and there does not appear to be a public report that provides details of any board investigation into Bains' conduct. The Pointer has been unable to get an explanation from Bains or the board as to how these personal money-making seminars paid for by taxpayers related to the CEO's work in the child welfare space.
"The Board has found that the training was aligned with the CEO's performance and development goals, and that the expenses were appropriate given his role in the organization," Jackson said in an email at the time.
Bains' use of another employee's work credit card to charge his expenses has never been publicly addressed by the board.
A work plan approved earlier this year by the Peel CAS board and the provincial government includes measures to bring stricter financial reporting to the organization.
The plan detailed that by March of this year, Peel CAS was supposed to "review the cost allocation for expenses incurred utilizing corporate credit card [and] update policies and procedures as required to clearly articulate costing assumptions and allocations."
The work plan also commits to crack down on potentially fraudulent or inappropriate charges to taxpayers, pledging to "review the expenditures coded to 'miscellaneous' to ensure they align with [provincial] guidelines."
With reporting by Isaac Callan.
---
Email: [email protected]
Twitter: @mcpaigepeacock
---
COVID-19 is impacting all Canadians. At a time when vital public information is needed by everyone, The Pointer has taken down our paywall on all stories relating to the pandemic and those of public interest to ensure every resident of Brampton and Mississauga has access to the facts. For those who are able, we encourage you to consider a subscription. This will help us report on important public interest issues the community needs to know about now more than ever. You can register for a 30-day free trial HERE. Thereafter, The Pointer will charge $10 a month and you can cancel any time right on the website. Thank you
Submit a correction about this story