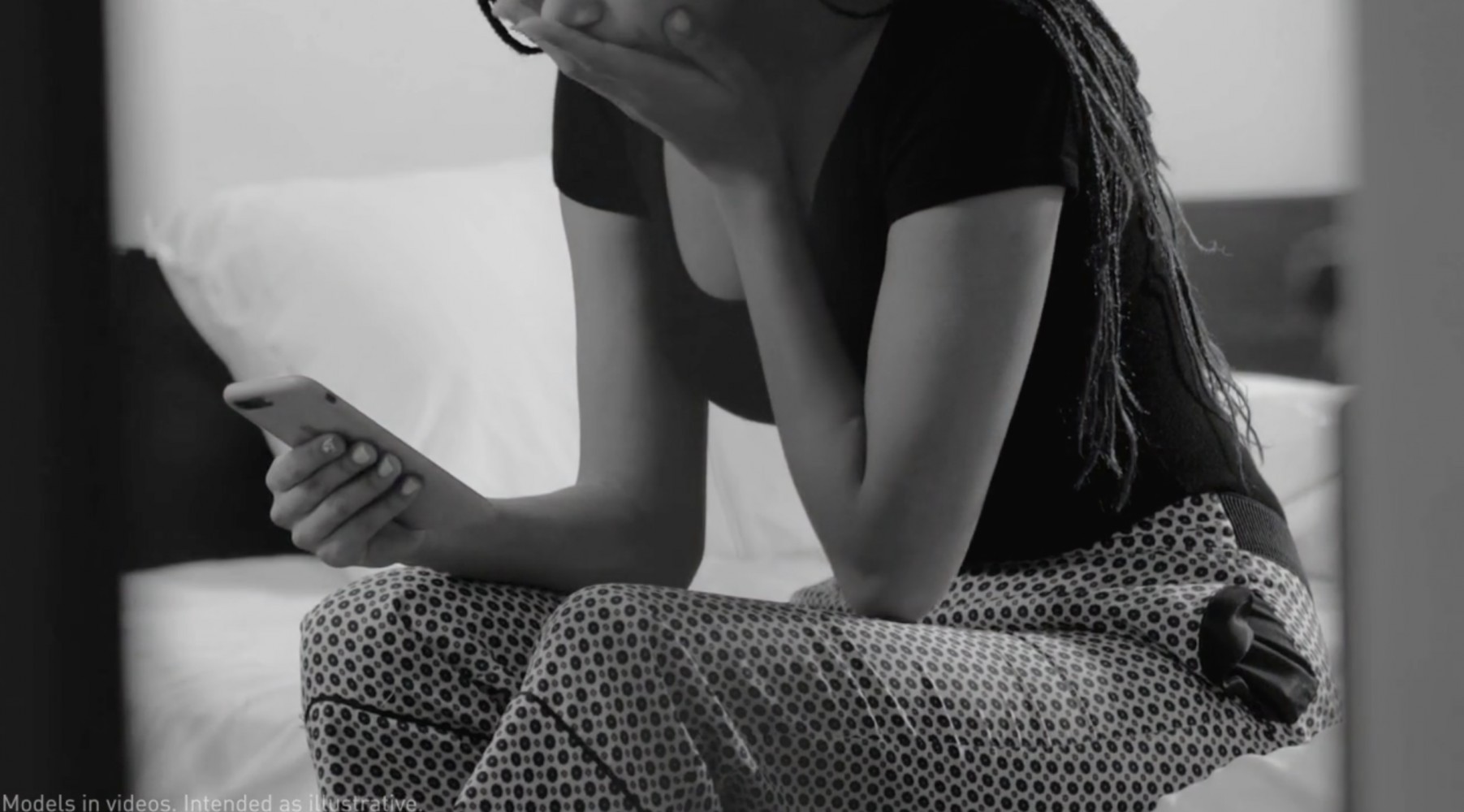 Feature image from Canadian Centre for Child Protection
What 7 years of data tells us about the disturbing rise of online child exploitation in Canada
CW: This story contains explicit details about child sexual exploitation and abuse with references to suicide. If you are concerned about yourself or a loved one being impacted by any of these crimes, visit needhelpnow.ca for immediate assistance.
A new analysis compiling police-reported data on online child sexual exploitation from 2014 to 2020 reaffirms what experts have been saying for years, that these abhorrent crimes are on the rise. But it goes beyond that, with figures exposing disturbing trends in the online victimization of Canada's most vulnerable; and leaving many questions about how to best measure and police these troubling crimes.
Released by Statistics Canada in May, the report includes a number of disturbing findings:
the rate of police-reported incidents of child exploitation and abuse have nearly tripled since 2014

there have been over 40,000 incidents of online sexual offences against children, and child pornography cases since 2014; 73 percent of victims were young girls between the ages of 12 and 17; 13 percent were under the age of 12

police-reported child pornography cases spiked 35 percent in 2020, the first year of the pandemic; online child sexual exploitation and abuse increased 28 percent in 2020

85 percent of child pornography incidents were not solved; meaning neither a victim or an accused could be identified

between 2014 and 2020 only 36 percent of charges laid for child sexual offences committed online resulted in the accused being found guilty
The scale of this problem, and its ripple effects on the lives of the children it touches are difficult to comprehend.
"Research on the effects of online child exploitation has found that victims of this crime often suffer a range of negative impacts including psychological difficulties, negative sexual development and subsequent substance misuse and depressive symptomology," writes Dyna Ibrahim, the author of the report with the Canadian Centre of Justice and Community Safety Statistics. "Additionally, victims of online child sexual exploitation continue to experience victimization through the actual or threatened re-distribution of their images, long after any contact abuse has ended."
Between 2014 and 2020, there were 10,739 incidents of online sexual offences against children, and 29,028 cases of online child pornography. It remains unclear just how many victims these numbers represent. Perpetrators are often charged with more than one offence against the same victim. But similar to other sexual exploitation crimes like human sex trafficking, child pornography and online exploitation are vastly underreported, suggesting the true number of instances in Canada is larger than what the report is able to portray.
"Generally, only a fraction of sexual offences come to the attention of police and, subsequently, the courts," Ibrahim writes. "Further, when a sexual offence involves a child victim, the incident is even more likely to be underreported." This is due to the inability of very young children to report cases on their own, or a lack of knowledge on how to report such things to police.
While increased reporting has contributed to the increase in the number of instances of child exploitation and child pornography, the data indicates the number of these crimes are actually increasing in frequency in Canada.
(Statistics Canada)
The report indicates that a potential contributor to this continuing increase in cases is better reporting and flagging mechanisms put in place by police agencies. It makes it clear this is not the lone contributor, as evidence from a number of sources point to these crimes being "indeed on the rise in Canada." For example, the number of reports to Cybertip.ca, Canada's national tip line for reporting online child sexual exploitation, processed more than 4 million reports between 2014 and 2020. Between 2020 and 2021, Cybertip recorded an 83 percent increase in reports of online luring; a 74 percent increase in sextortion cases; and a 38 percent increase in the non-consensual distribution of intimate images.
The troubling outcomes of these crimes have become all too visible in recent months.
Earlier this month, Aydin Coban, a man from the Netherlands was found guilty in a B.C. courtroom of two counts of possession of child pornography and child luring in connection to the death of Amanda Todd a decade ago.
The B.C. teen committed suicide after years of harassment by Coban who circulated explicit photos of her online.
According to the recent Stats Can report, this non-consensual sharing of intimate images is becoming much more common among Canada's younger population.
While the vast majority of child luring, child pornography and other forms of online sexual exploitation of children are committed by men in their mid to late 20s. Charges involving the non-consensual sharing of intimate images involved victims and accused persons with an average age of 15. Girls aged 12 to 17 were "especially overrepresented" as targets of this crime accounting for 86 percent of victims—48 percent of them were victimized by an intimate partner.
"Research suggests that 'sexting'—the act of consensually sharing sexually explicit messages, images, or self-generated sexualized images of themselves—is quite common among youth," the Stats Can report states. "Given that the act of sexting is popular among youth, there may be an increased likelihood of youth sharing such images beyond the intended recipient."
This image sharing can also involve what is now being labelled as "sextortion". These scenarios typically involve online interactions, with one person sharing an explicit image. The receiver of the image will then demand money or further images and videos under the threat of releasing the images publicly if the person does not agree. These schemes can have devastating consequences.
In February, Daniel Lints, an athletic 17-year-old living in rural Manitoba, shared an explicit image of himself with who he believed to be a girl on Snapchat. He was almost immediately blackmailed. He committeed suicide less than three hours after receiving the initial message.
According to data from Cybertip.ca, there was a 150 percent increase in reports of this crime between December 2021 and May of this year with 87 percent of incidents involving teenage boys. In these instances, boys are most often extorted for money, while girls are blackmailed for further explicit images. These demands often come from organized, international criminal networks.
These crimes rarely result in charges—only 29 percent of cases between 2014 and 2020 resulted in charges. The report explains this is not indicative of a lack of ability to prosecute these cases, but because they most often involve youth, so other methods are typically pursued. The Youth Criminal Justice Act ensures efforts are carried out to deal with the accused in ways other than charges, such as a warning or a diversionary program.
Other data related to the conclusion of all online child sexual abuse cases in the courts raises questions about the justice system's ability to handle the complexity and the scale of this issue.
---
Past reporting on internet child exploitation:
---

According to the data, in all incidents of online child sexual exploitation—inclusive of child luring, child pornography, sexual interference etc.—charges were laid or recommended in only 32 percent of cases. This is particularly true for charges involving the making or distributing of child pornography where 90 percent of cases were not cleared by a charge. This does not necessarily indicate that 90 percent of individuals accused of this crime are walking away, only that this charge, which can be difficult to prosecute based on the complexities of the online networks used to share child sexual abuse material, other charges may be pursued against the individuals instead, with the more complex ones being dismissed.
In such cases—where an accused has been charged with more than one offence against the victim—the solve rate increased to 74 percent for online exploitation crimes.
But as the incidents of these various crimes continue to increase, without further resources, police forces will be required to make difficult decisions about which cases they are able to pursue.
"Increased caseload may challenge the capacity of law enforcement agencies…(it) may mean that police services are triaging cases and concentrating on combined files for more serious cases, which may have an impact on the characteristics and outcomes of cases over time," the report states.
The COVID-19 pandemic triggered a spike in the number of child pornography cases across the country.
(Statistics Canada)
The Pointer has been reporting on the growing workload for the Peel Regional Police's Internet Child Exploitation Unit for several years now. The small unit is tasked with handling a deluge of child pornography cases sent to them from the National Child Exploitation Crime Centre (NCECC), operated by the RCMP, which filters potential child sexual abuse material found online and sends these cases to the proper police forces in the jurisdiction where the offence occurred.
Peel Police received 156 such referrals in 2018. The number jumped to nearly 400 the following year, then nearly 800 in 2020. The number slightly decreased in 2021, but the caseload is still more than Peel's ICE unit can handle. Each year, the unit asks for more staff to better grapple the workload.
Peel's arrest record only provides a snapshot of the intensive work the unit handles each year.
February 1, 2019: 22-year-old from Mississauga charged with child pornography offences. The accused worked at three separate daycare facilities in Peel

February 7, 2019: 56-year-old man from Guelph charged with child luring after communicating with someone he believed to be under the age of 16 for sexual purposes

February 20, 2019: a 39-year-old man from Brampton charged with child luring for trying to organize sex with someone under the age of 16

June 6, 2019: a 65-year-old man from Deseronto charged with child luring after trying to organize sex with a minor

August 1, 2019: a 73-year-old man from Mississauga is charged with child luring

September 3, 2019: a man is charged with possession of child pornography. Investigators found he was in direct contact with a girl believed to be under the age of 10

June 12, 2020: 40-year-old man charged with child luring after communicating with a girl he believed to be under the age of 16 for sex

June 10, 2022: a 47-year-old man from Mississauga is charged with several counts related to child pornography. The man was a camp counsellor for 19 years.
The complexity of these crimes makes it extremely difficult for investigators to be able to handle a large number of them at the same time without a vast team of officers. Not only are ICE units dealing with an increase in the sheer size of child pornography collections—fuelled by the ease of file sharing and content storage options online—but all of this evidence must be meticulously documented and organized in order to ensure the charges sticks once it reaches a courtroom.
Court documents from a 2010 PRP case illustrate the complexity of investigating such cases.
During the execution of a search warrant, one officer at the scene is designated as the "Exhibit Officer".
This officer is required to take detailed notes about the circumstances surrounding the execution of the search warrant; prepare a diagram of the premises and assign a letter to any room where a seizure of property took place; any item that is seized, the Exhibit Officer is responsible for securing it in an evidence bag or with a numbered evidence seal and all of these items must be codified on a list with detailed descriptions of where it was found in the house, the badge number of the officer who seized it, the time it was found, and the time when the Exhibit Officer took possession of the evidence. This officer is then responsible for taking all of the evidence back to the police department and lodging it into the Peel Regional Police tracking system.
This is only one small piece of an ICE unit investigation.
"Prosecuting one of these is like prosecuting a homicide, there's so much that they have to go through," Det. Andrew Ullock, the lead detective of Peel's ICE unit, previously told The Pointer.
The Statistics Canada report makes an incredibly detailed case for an influx of police resources to increase their capacity to investigate these crimes. The Internet has become ubiquitous in modern life—2018 estimates suggested all but 1 percent of Canadian households with children had access to the Internet—meaning that as the world becomes more connected, and kids continue to access this vast electronic network at a young age, more will need to be done to keep them safe.
---
Email: [email protected]
Twitter: @JoeljWittnebel
---
COVID-19 is impacting all Canadians. At a time when vital public information is needed by everyone, The Pointer has taken down our paywall on all stories relating to the pandemic and those of public interest to ensure every resident of Brampton and Mississauga has access to the facts. For those who are able, we encourage you to consider a subscription. This will help us report on important public interest issues the community needs to know about now more than ever. You can register for a 30-day free trial HERE. Thereafter, The Pointer will charge $10 a month and you can cancel any time right on the website. Thank you
Submit a correction about this story