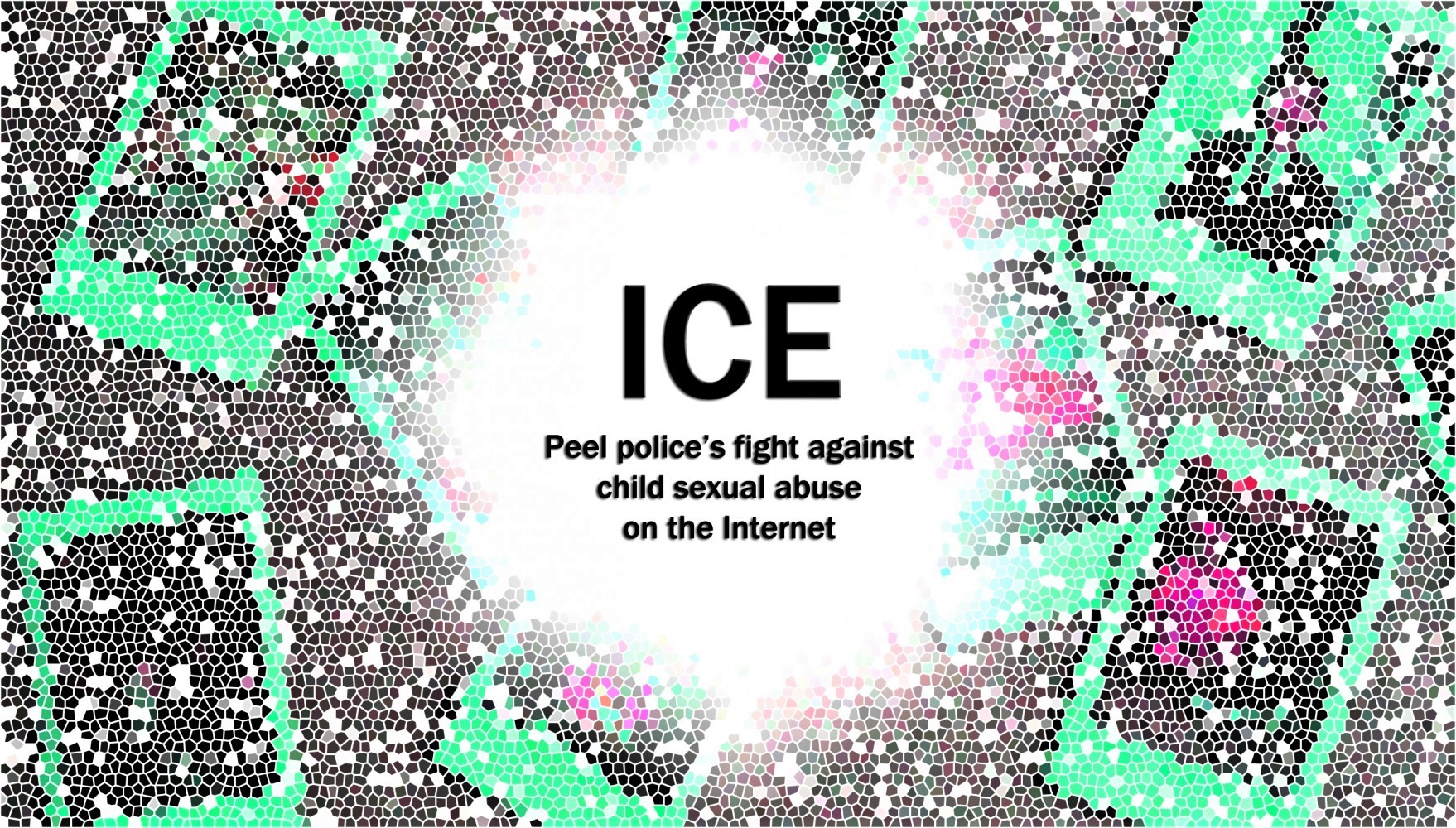 Graphic illustration-The Pointer
Mississauga high school teacher's arrest in sexual exploitation case underscores police request for more resources to fight online predators
Two men in positions that would routinely place them in the presence of young women, children or vulnerable individuals have been arrested and charged with child luring or child pornography offences this month by Peel's ICE unit.
The Internet Child Exploitation Unit (ICE) of the Peel Regional Police announced on June 21 that Daniel Hayes, a 40-year-old high school teacher in Mississauga had been arrested in connection to a sexual exploitation investigation.
According to a press release from PRP, between September and November 2019, Hayes, a Guelph resident, allegedly invited a young person to have "sexual relations" with him numerous times, which the young person refused. Police believe there may be additional victims, the release states.
Just 11 days prior, Peel's ICE unit announced charges against Sean Jackson, a 47-year-old from Mississauga. Jackson was arrested in April for allegedly possessing and accessing child pornography. But further investigation revealed an alleged sexual assault and voyeurism offences linked to his time as a camp counsellor at Camp Kennebec in Arden, Ontario. Camp Kennebec specializes in hosting youth, teens and adults with intellectual or developmental disabilities.
Jackson was a counsellor and music instructor at the camp for 19 years dating back to 2002. The campers may have known him as "Rocker Sean", the release states. He also worked as an unregistered personal support worker in Peel Region.
Police believe there may be additional victims.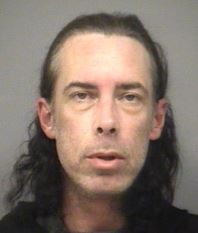 Peel Regional Police are urging anyone with information about Sean Jackson (above) or Mississauga high school teacher Daniel Hayes to contact investigators at the Special Victims Unit at 905-453-2121, extension 3460. Anonymous information may also be submitted by calling Peel Crime Stoppers at 1-800-222-TIPS (8477) or visiting www.peelcrimestoppers.ca.

These recent arrests are only a sampling of the ICE unit's work investigating child pornography and proactively going after those trying to lure or sexually exploit children online through undercover operations. It's work that has been steadily increasing in recent years, both in quantity and complexity.
For example, more and more teens are being blackmailed in operations involving sexual exploitation. Extremely sophisticated criminal operations engage young people, often connecting with teenagers using images of attractive girls and boys, with predators claiming to be the person depicted in the photograph. Sometimes social media information is used to lure the unwitting victims into thinking the attractive stranger knows them through a social circle or distant connection.
Once the victim is drawn into communication with the seemingly innocent, attractive interlocutor they are coerced into doing things online that will quickly be used to blackmail them.
Headlines across the country are filled with stories of similar extortion, after personal photographs are shared by young people, not knowing they will soon be blackmailed.
In what has been described as a global online crime ring, teenage boys have been targeted in these extortion attempts at an alarming rate over the past few years.
Daniel Lints, a rural Manitoba teenager, took his own life hours after being ensnared by a blackmail scheme in February.
The athletic 17-year-old received a message from what appeared to be an attractive girl on Snapchat.
He was convinced to send an explicit photo of himself and was immediately blackmailed. He took his life less than three hours after receiving the initial message.
The story is becoming more and more common, illustrating just one of many types of internet cases Peel's ICE unit has to deal with constantly.
Between 2018 and 2019, the local Police unit saw a 253 percent increase in referrals from the National Child Exploitation Crime Centre (NCECC), operated by the RCMP, which takes reports of potential child sexual abuse material found online and sends them to the police organizations in the jurisdiction where the activity occurs. In 2018, Peel received 156 referrals, a number that jumped to nearly 400 in 2019. It's a trend seen across Canada, NCECC saw a 566 percent increase in the number of reports received between 2015 and 2018. In 2020, the number spiked to close to 800 referrals—a jump fuelled by pandemic restrictions keeping kids indoors and online—before dropping off slightly in 2021.
To try and push back against this growing work pressure, Peel's ICE unit is requesting two additional investigators be added to the unit's team. Currently, the unit consists of one detective, seven detective constables and one online luring investigator.
"In order to address the very high number of incidents of online child exploitation, there is a continued need to expand the number of investigators," a report that went before the Peel Police Services Board on Friday states. "The additional investigators will increase the Unit's overall efficiency and effectiveness as new technologies and more sophisticated encryption create an increase in time required to investigate individual cases."
Late in 2021, the ICE unit was able to add an additional investigator thanks to assistance from the federal government, which covered half the salary and benefits for this additional officer. However, the funding expires this year. The unit also receives support from the Government of Ontario which covers 70 percent of the salary and benefits for the full-time luring position, along with the training for officers.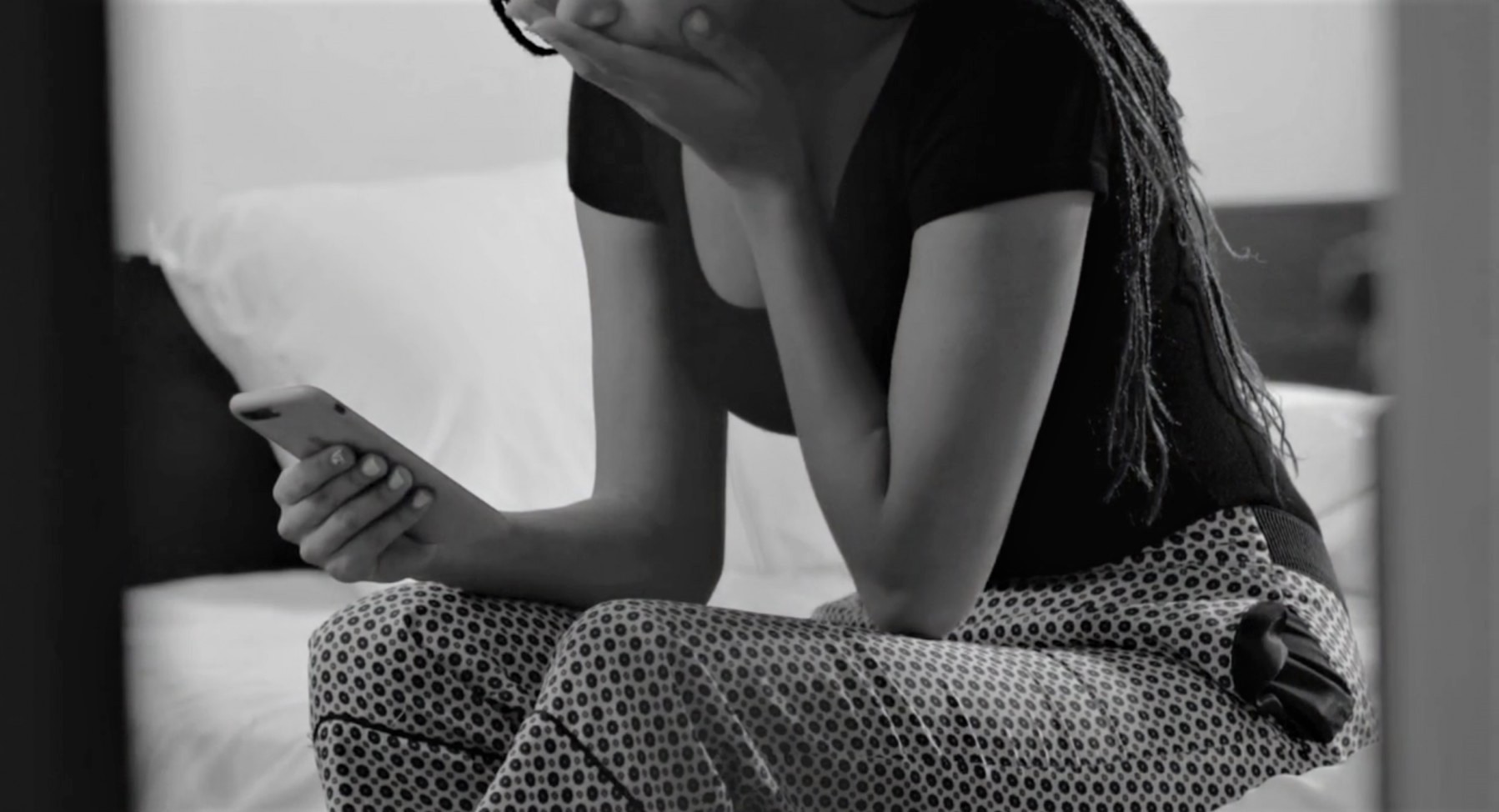 Online exploitation cases have increased dramatically over the last decade, far outpacing policing resources to fight these crimes.
(Image: Canadian Centre for Child Exploitation)
The Pointer has previously reported that Peel's ICE unit has reached a ceiling with the number of individuals it is able to arrest and prosecute in a given year, averaging approximately 47 offenders between 2014 and 2019. Both 2020 and 2021 saw those arrest numbers decrease. In 2021, Peel's ICE unit laid 77 charges and arrested 35 individuals. This drop is not due to a decrease in the occurrence of these crimes, but was a result of several factors impacting the work of the ICE unit, including: the growing size of child pornography collections among those arrested; the increasingly complex encryption methods used by pedophiles to hide their activity online; and the time it can take to prosecute these cases through the court. Last year Peel's ICE unit had a child luring case appealed all the way to the Supreme Court. The initial arrest occurred in 2012. The entrapment appeal was tossed out by the Supreme Court.
"Prosecuting one of these is like prosecuting a homicide, there's so much that they have to go through," says Det. Andrew Ullock, the lead detective of Peel's ICE unit.
Data from Canada's National Child Exploitation Crime Centre (NCECC) show that the number of cases involving alleged exploitation or child pornography being referred to Peel's ICE unit decreased in 2021. But this number is misleading.
"This noted trend is believed to be occurring through the ability for users to remain undetected on certain platforms due to the use of encryption. Therefore, a drop in the detection of child pornography causes a drop in the number of referrals being made," the recent ICE report states. "This type of technology creates challenges for investigators as the number of referrals are not necessarily reflective of a decrease in child pornography consumption, but demonstrates a decrease in detection."
Ullock has previously told The Pointer his unit is constantly training officers on new technologies and searching for ways to streamline their processes in order to make things as efficient as possible. Efficiency is important when officers are tasked with reviewing a growing mass of suspected child pornography with collections reaching multiple terabytes in size including thousands of images and videos.
According to the recent report, officers were trained on five additional networks where child pornography is now known to be traded, as well as training on improved methods of triaging devices on scene in order to better ascertain when the electronic device could contain illegal material.
"This training has improved on-scene triage which means quicker detection of illegal child pornography and reduced seizures of unrelated devices," the report states. "As a result of this training, ICE has already identified numerous suspects to be investigated in 2022."
The request for additional resources comes at a time when the Peel Regional Police, and police services across the world, have faced difficult questions about funding levels.
In the Region of Peel, the police budget for this year reached $485 million—94 percent of which goes to salaries and benefits—and an initial projection for 2023 showed a budget increase of 5.7 percent. While Chief Nishan Duraiappah has made changes to the way Peel police prioritize spending—relying less on the hiring of more boots on the ground, while trying to innovate police operations—he has not shied away from bringing on additional officers when required.
This year, Peel is bringing on an additional 26 uniformed officers at a cost of $22.4 million.
---
Email: [email protected]
Twitter: @JoeljWittnebel
---
COVID-19 is impacting all Canadians. At a time when vital public information is needed by everyone, The Pointer has taken down our paywall on all stories relating to the pandemic and those of public interest to ensure every resident of Brampton and Mississauga has access to the facts. For those who are able, we encourage you to consider a subscription. This will help us report on important public interest issues the community needs to know about now more than ever. You can register for a 30-day free trial HERE. Thereafter, The Pointer will charge $10 a month and you can cancel any time right on the website. Thank you
Submit a correction about this story