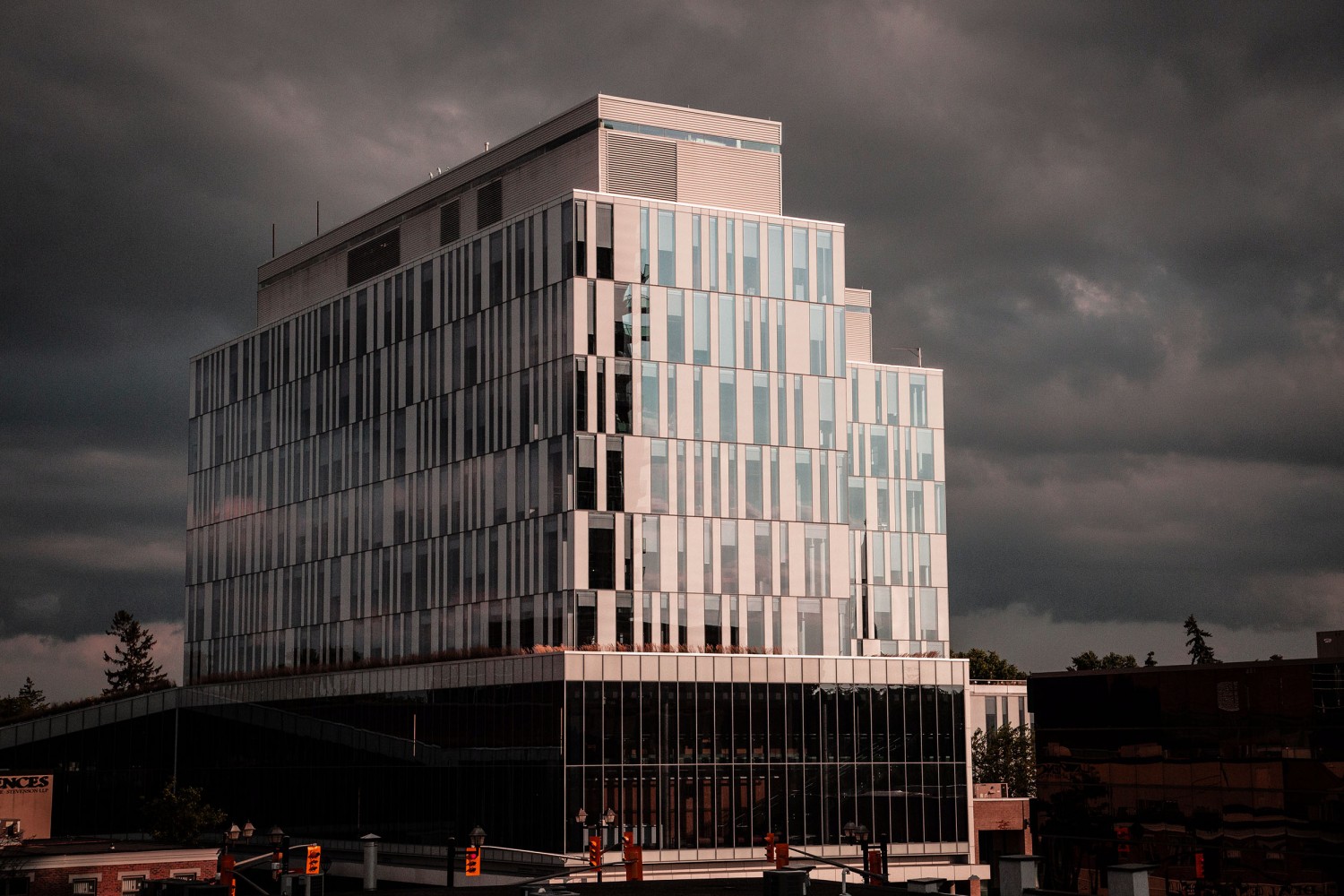 Photo from The Pointer files
Brampton sheds hires with ties to Patrick Brown; Jason Tamming, recruited by the mayor despite his corrupt conduct in Niagara, no longer with City Hall
It has been a little over a month since a majority of Brampton's locally elected officials refused to attend a council meeting, declaring democracy in the city was "under siege".
Since their fiery open letter, signed by six councillors, the list of top officials with connections to Mayor Patrick Brown who have either been let go or left their positions has continued to grow, after the group vowed to restore good government in the city.
Brown has overseen a number of disturbing hiring decisions, particularly from Conservative political circles in Niagara, since he took control of the mayor's office in 2018 following his dramatic fall from provincial politics.
Jason Tamming, the director of communications, culture and events joins his fellow Niagara Conservative political ally, David Barrick, who was fired last month, as both men are now on the growing list of former senior City staff.
They are directly tied to Brown through Niagara Conservative politics and both were implicated in the 2018 Ontario Ombudsman's "Inside Job" investigation that exposed corrupt hiring inside the highest reaches of Niagara's regional government.
In an internal email from interim CAO Paul Morrisson sent Tuesday, and obtained by The Pointer, he wrote that Tamming, along with Gina Rebancos, the director of purchasing "are no longer working with the City of Brampton".
Jason Tamming, director of communications, culture and events for the City of Brampton, is no longer with the municipality.
(LinkedIn)
The pair are the latest senior officials to depart Brampton City Hall, after the majority group of councillors singled out Brown and Barrick for their disturbing conduct. Brown was accused in February of blocking their efforts to fire Barrick, using misleading procedural claims to prevent votes from coming to the floor during closed door in-camera portions of council meetings when sensitive issues, such as high-level employment decisions, are dealt with.
Sandeep Aujla, the director of human resources, also had her employment terminated in February. Aujla, who began working for the City of Brampton in 2018 as a senior manager, was promoted to the role of director of human resources in January 2020, a few months after Barrick was named CAO.
He was given the City's top job following a hiring process led by Brown, who later claimed he was unaware of Barrick's conduct in Niagara. Aujla, who worked directly under Barrick, oversaw the process of hiring and firing in Brampton, with authority over decisions around compensation and employment within the municipal bureaucracy.
Two other officials with connections to Barrick and Tamming, including one other former Niagara staffer singled out for corruption in the "Inside Job" investigation, have also left the City.
Robert D'Amboise, an administrative assistant who worked for Barrick, departed in February, after the disgraced former CAO recruited him despite his alarming conduct in Niagara, when D'Amboise and Tamming secretly provided information to Carmen D'Angelo when he was a candidate for the Region's top bureaucratic post. Blaine Lucas, director of corporate projects and liaison in Brampton is also no longer employed at City Hall, following his recruitment by Barrick.
The pair were the subject of allegations made by Brampton whistleblower Gurdeep (Nikki) Kaur, a senior staffer who worked directly for Barrick when she released evidence backing her allegations of improper hiring and procurement practices brought forward in April last year. He fired her the same day, but council oversaw her rehiring shortly after. She alleged that Barrick "pressured" her to hire D'Amboise as an administrative assistant, changing the job description despite his lack of education and required skills.
Kaur also provided WhatsApp messages from Barrick who wrote that Lucas would "grind" out other employees that Barrick did not want inside City Hall.
Councillors also voted to terminate the contract of integrity commissioner Muneeza Sheikh earlier this month. The decision came despite a threat from Sheikh that she would take legal action should she be replaced. No legal documents have been filed against the City so far. The decision to end her contract came after councillors learned she billed Brampton taxpayers $321,600 in 2020, her first full year on the job, then $340,000 in 2021, for the part-time role she maintains while simultaneously working as a partner in her law firm.
Questions about her employment were raised due to connections with Brown, including public appearances with him at events, work her husband at the time did for the Ontario PCs when Brown was Party leader, and her public defence of Brown when he was accused of sexual misconduct in 2018, which he denies.
She ignored criticism of her decision to take the job despite the apparent conflict.
Sheikh exonerated Brown when a complaint came forward citing clear evidence the mayor had used an indoor City hockey arena to play with his friends during the height of the pandemic, despite rules that expressly prohibited such use at the time.
It's also unclear how Sheikh was given the integrity commissioner job after Brown was elected. She had no prior experience working in municipal law and had never served as an integrity commissioner, two prerequisites usually required for the position.
The staff who have either been fired or left the City have connections to a number of scandals that have plagued the City of Brampton under Brown's rocky leadership, after he orchestrated the hiring of Barrick, who in turn brought on a number of staff members with direct links to his time in Niagara.
Tamming had already been hired under Brown's authority in May of 2019, despite the much-publicized Inside Job investigation report that detailed the communications staffer's corrupt behaviour in Niagara, and led to his firing.
Tamming has several direct connections to Brown. Prior to his career in municipal government, Tamming worked in Ottawa as a Conservative staffer while Brown was a Conservative MP under former prime minister Stephen Harper. Tamming's boss at Niagara Region, former chair Alan Caslin, had close ties to Brown's former key ally Rick Dykstra, the former Conservative St. Catharines MP who was one of Brown's closest advisors and Ontario PC Party president during his failed bid to become Ontario premier. Both men stepped down following allegations of sexual misconduct which they both deny.
For the City of Brampton, Tamming, was responsible for transparent and accurate communication with the public. Despite this vital role in the city's democracy, Tamming repeatedly refused to explain why he attempted to mislead residents, staff and council members by denying his corrupt behaviour in Niagara Region, through requests he sent to The Pointer.
On October 19, he made misleading written statements in an email sent directly from his own City of Brampton account at 10:15 p.m., just over an hour after The Pointer published an article that detailed his corrupt behaviour in Niagara, citing the damning investigation report into the matter by the Ontario Ombudsman, titled "Inside Job". Tamming copied staff inside City Hall on the email, which claimed the article contained "elements, which are entirely false and misleading…".
Tamming highlighted from the article the following line, which also mentions former CAO David Barrick, who was also singled out by the Ombudsman for his role in the Niagara CAO hiring scandal: "... he secretly provided the candidate preferred by him and Barrick with the questions and answers ahead of the interview process – resulting in his firing".
In his email to The Pointer demanding a correction, Tamming claimed:
"No questions were provided to any candidates in the recruitment process, except by the recruitment firm directly. The Ombudsman has never stated what you allege. The statement is false."
The following is from the Ontario Ombudsman's Inside Job report:
99 On Friday, October 7, 2016 at 12:51 p.m., the Director of Communications (Tamming) created a document saved as "Q&A," which appears to answer the questions assigned to the CAO candidates. A list of suggestions at the top of the page is specific to Mr. D'Angelo's experience at the conservation authority… the document is organized with the five assigned questions as headings...
100 Mr. D'Angelo's downloads folder at the conservation authority... At 7:27 a.m., it was saved again, this time as "[Director of Communications' initials] Q&A Suggestions."
101 [Mr. D'Angelo] opened that document while reviewing the suggested answers sent by the Director of Communications.
102 Mr. D'Angelo told us he might have received the suggestions document from the Director of Communications.
135 The Chair's Director of Communications (Tamming) provided information to help Mr. D'Angelo draft his written submission and presentation.
The Pointer asked Tamming why he attempted to mislead the public and City staff about his corrupt behaviour detailed in the Ontario Ombudsman's investigation report.
He did not respond.
Tamming's request went on.
He highlighted the following from The Pointer's article: "Tamming misled the Ombudsman".
He claimed: "This statement is false, and an editorial opinion, not fact. The interviews with the Ombudsman are confidential and I provided testimony that was accurate. The Ombudsman did not allege my testimony was false."
The following is from the Ombudsman's investigation report:
102 ... The Director of Communications (Tamming) told us that Mr. D'Angelo had his phone number and may have called to discuss the questions from the search firm. He told us that Mr. D'Angelo provided him with some proposed answers, and that the Director gave him "some insight to" those answers.
In response to Tamming's claim that he did not mislead the Ombudsman, The Pointer stated, "You wrote out the questions and answers, tailored specifically for Mr. D'Angelo. These were provided to him in a document. You did not provide him with 'some insight' over the phone, you wrote out the questions and detailed, specific answers tailored for Mr. D'Angelo in a document that was given to him. You did not do this for any other candidate."
Tamming did not respond.
The Ontario Ombudsman's Inside Job report, which chronicles actions by both Tamming and Barrick to get D'Angelo the CAO position in Niagara, came on the heels of a citizen-led effort to expose what was happening there. A dedicated group of Niagara residents filed FOI requests, mined public documents and involved the local media to expose what was happening in local government.
The City hired Feldman Daxon Partners for the hiring process that led to Tamming joining the City. The same firm was used for Barrick's hiring.
On the firm's website, it states that social media sites "are increasingly used by HR professionals and recruitment firms to both advertise and post job openings, as well as obtain information about prospective candidates in a very efficient and cost-effective manner."
It's unclear how even a quick scan of social media and news sites would not have raised red flags about Tamming and Barrick's conduct, which would have disqualified them from being considered for the senior positions they were given in Brampton under Brown's oversight.
When asked previously if he knew about the controversies surrounding Barrick and Tamming, Brown responded that he "has not read the report", referring to the Ontario Ombudsman's Inside Job investigation report. He did not acknowledge the numerous media articles published prior to the hiring of Tamming and Barrick that chronicled their behaviour in Niagara.
Brown took to Facebook claiming Barrick is not implicated in the Inside Job report, which is not true.
Brampton taxpayers paid more than $182,000 for Tamming's salary and benefits in 2020.
After Brown had them hired, they no longer work for the City.
---
Email: [email protected]
Twitter: @JoeljWittnebel
---
COVID-19 is impacting all Canadians. At a time when vital public information is needed by everyone, The Pointer has taken down our paywall on all stories relating to the pandemic and those of public interest to ensure every resident of Brampton and Mississauga has access to the facts. For those who are able, we encourage you to consider a subscription. This will help us report on important public interest issues the community needs to know about now more than ever. You can register for a 30-day free trial HERE. Thereafter, The Pointer will charge $10 a month and you can cancel any time right on the website. Thank you
Submit a correction about this story