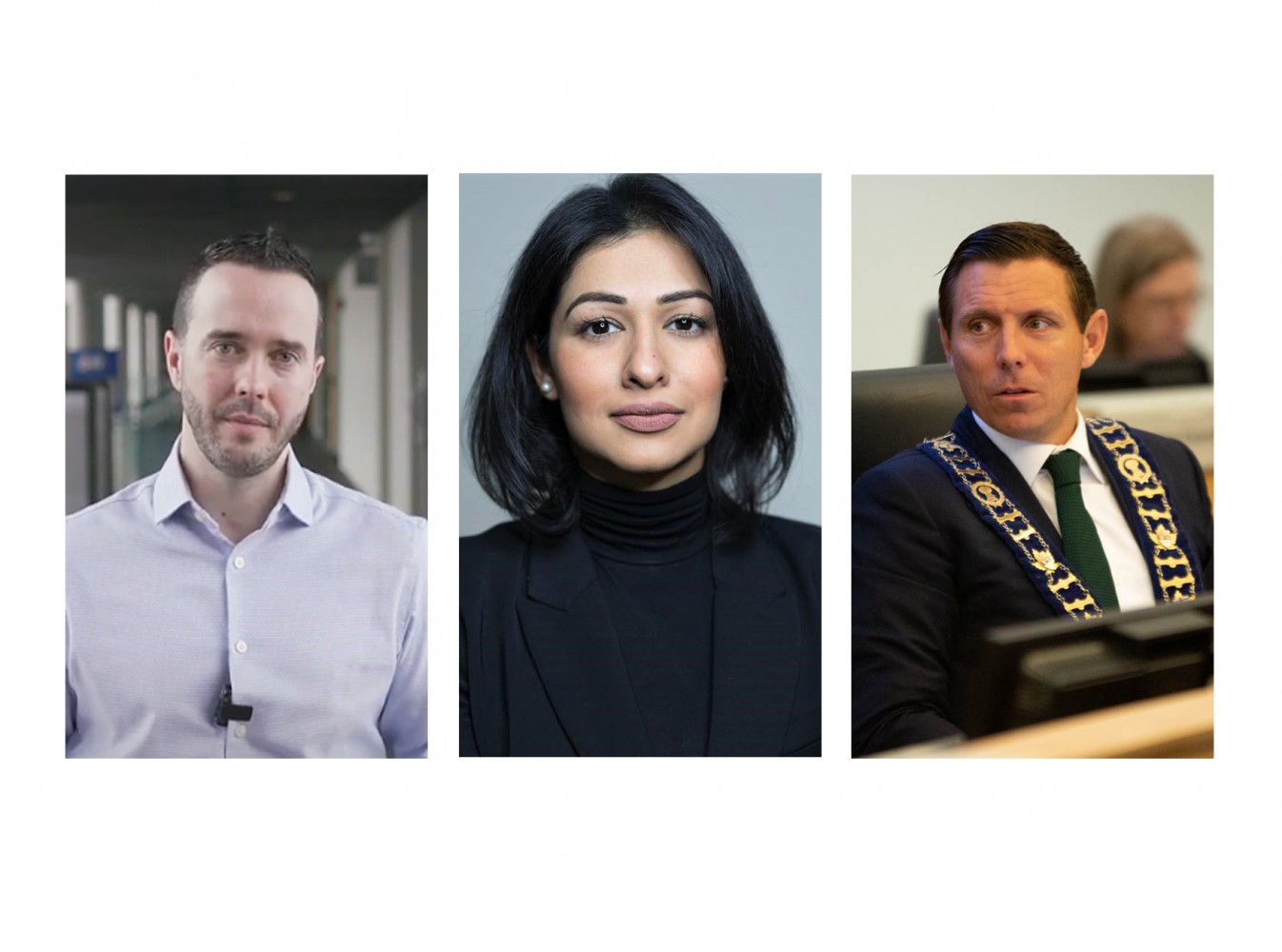 Feature images from City of Brampton/Nikki Kaur/The Pointer files
Niagara déjà vu — City of Brampton misleading public on internal corruption investigation
Senior staff at the City of Brampton are being investigated for corruption, delinquent hiring practices and fraudulent procurements, but recent communication by the very employees at the heart of the allegations fails to highlight details surrounding the probe and falsely suggests staff have already been cleared.
Meanwhile, questions have been raised about how Deloitte, the third-party firm hired to conduct an investigation into sweeping allegations by a senior staffer of widespread corruption inside Brampton City Hall, can do its work in 30 days, the timeline demanded by Mayor Patrick Brown and councillors loyal to him, who have tried to prevent the public from being involved in the entire process.
The whole situation is an almost mirror image of what happened in Niagara Region a few years ago, when three of Brampton's current senior staff, including its CAO David Barrick, were implicated in a corruption scandal after a third-party probe initially tried to whitewash what happened, before Ontario's Ombudsman was called in and exposed the alarming misconduct.
After he was fired from his job at the local Niagara conservation agency, Barrick was hired under Brown's supervision as Brampton's top administrator, overseeing about 5,000 staff. Two of the other men at the centre of the Niagara "Inside Job" hiring scandal, Jason Tamming and Robert D'Amboise, were also hired into senior positions at Brampton City Hall, after Tamming was fired in Niagara and D'Amboise left.
Brown has numerous connections to all three through Conservative political circles.
Not long after the three men settled into their senior roles, a series of shocking moves were quietly made without council's knowledge. Barrick immediately handed out $218,000 in consulting contracts to his closest political ally in Niagara, who didn't have any experience in the area he was hired to consult on.
Another contract valued at about $300,000 was given to a close political associate of Brown, despite no background in the subject matter he was paid to consult on.
A number of senior staff were fired and replaced by individuals who do not appear to have proper experience.
In December, a former staffer filed a broad complaint with the Ontario Ombudsman which was forwarded to The Pointer and highlighted widespread allegations of contract irregularities, nepotism and other hiring concerns.
Then, in late April a director with the City who worked directly for Barrick, released bombshell allegations outlining similar wrongdoing.
Council voted to have City Clerk, Peter Fay, hire a third-party investigator to examine allegations made by whistleblower Gurdeep (Nikki) Kaur on April 22, and have her claims shared with Peel Police and Ontario's Ombudsman.
Barrick, who was the focus of many of Kaur's allegations, fired her just hours after she released her detailed claims. Council immediately turned around Barrick's decision and had Kaur rehired at the same level, but working outside Barrick's office.
Current and former staff have told The Pointer the entire City Hall administration has been corrupted and have provided evidence.
The Pointer has reported on how Barrick tried to take control of the freedom of information function and the internal audit function from Council, two of the key oversight tools to protect Brampton taxpayers. Under his authority dozens of internal fraud complaints by staff were closed off without council's knowledge. One audit report that revealed shocking errors in HR benefit billing practices was altered under Barrick's supervision, removing the red flags, without informing council members of the secretive changes.
Now, Barrick and Tamming are trying to minimize the allegations and sweep aside the possibility of further investigations that could result from the damning evidence by Kaur and other current and former staff.
A press release shared Thursday, briefly mentions when the allegations were received, and selectively highlights correspondence provided by Peel police and the Ontario Ombudsman. The City statement, shaped under Tamming and Barrick's authority, makes it appear as though the police and the provincial Ombudsman have no interest in the corruption allegations. This is not the case. The Ombudsman's office has simply indicated that because there is a third-party investigation currently being conducted, it will not deal with the matter. It was exactly the same situation in Niagara. Once the third-party probe was concluded there, the Ombudsman was brought in, and his investigation not only revealed shocking misconduct, but also showed that the investigation managed by the very staff at the heart of the accusations, was shoddily done.
Tamming is responsible for corporate communications and he reports directly to Barrick. Both of them control all communication in and out of City Hall. It's unclear how two senior staff members at the heart of corruption allegations are allowed to control the messaging around the conduct of staff and any probes into their own behaviour. It appears to be a clear conflict of interest.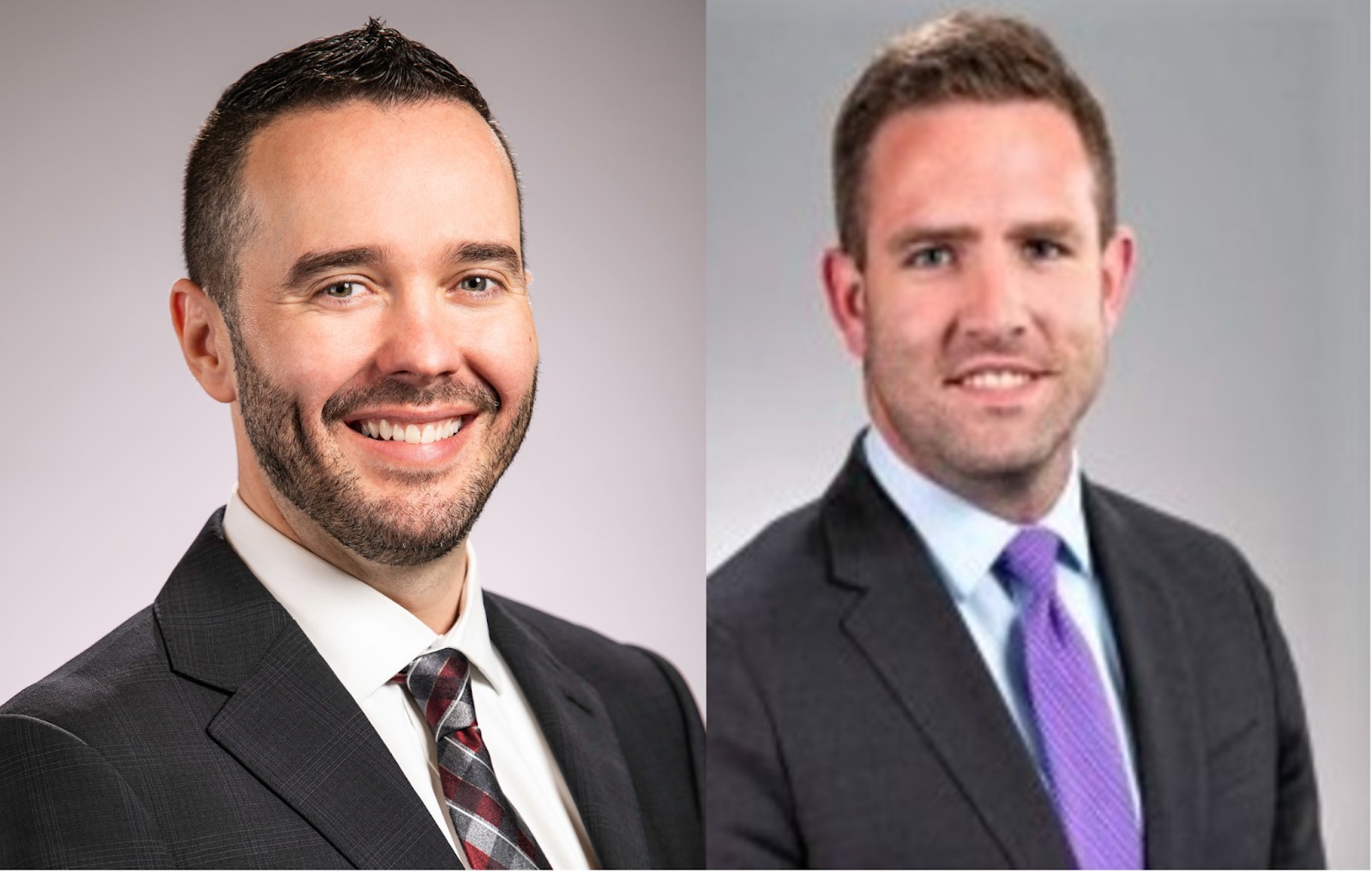 Brampton's CAO David Barrick (left) and director of strategic communications, culture, and events, Jason Tamming.
(Photos from City of Brampton LinkedIn)
Conflicts have been present around the entire situation. Despite allegations of misconduct by Kaur against Mayor Brown, he has taken votes on the investigation, and has clearly tried to curtail the third-party work, as councillors who are not aligned with him have expressed frustration that the decision to limit the Deloitte work to 30 days was made by those members who have consistently tried to cover for staff.
It's also unclear why Council sent the allegations, including claims against Brown, to Peel police, as a conflict exists because the mayor is close with the chief, was involved in his hiring and members of council who represent the Region also approve the Peel police budget. Normally, such conflicts lead to an outside force handling this type of investigation.
Throughout all the reporting on the alleged corruption and during audit committee meetings and other council gatherings, Rowena Santos, Paul Vicente and Harkirat Singh have continually supported senior staff and Brown in their efforts to prevent information from coming before the public. Councillors Michael Palleschi and Pat Fortini have also failed to ask questions and take action on the damning allegations against senior staff.
Councillors Jeff Bowman, Martin Medeiros, Gurpreet Dhillon, Charmaine Williams and Doug Whillans have all taken votes in public in support of accountability and transparency and voiced concern to The Pointer over the allegations against senior staff and some of the conduct they have witnessed.
Tamming was not specifically named in Kaur's original allegations, which she emailed to staff members, councillors, and members of the media, but he has been involved in administrative work connected to some of the alleged wrongdoing. He was implicated, alongside Barrick and D'Amboise, who works directly for the CAO, in Ontario Ombudsman Paul Dubé's 2019 report, titled Inside Job, which outlined fraud carried out by Tamming and D'Amboise during the hiring of Niagara Region's former CAO, who was Barrick's boss at the conservation authority at the time.
Kaur specifically names Barrick and D'Amboise in her allegations and evidence which she has shared with The Pointer.
The Ombudsman's investigation found the three were part of a group that tried to get Carmen D'Angelo hired as Niagara Region's CAO in a rigged hiring scheme. Tamming was the region's director of strategic communications and secretly sent D'Angelo answers for the interview questions. Barrick, a Port Colborne councillor and manager with the region's conservation authority at the time, which was headed by D'Angelo, tried to pressure the Region's treasurer to favour his former boss for the job in exchange for influence. D'Amboise, who worked as the policy director for the Region, provided D'Angelo with interview questions and answers and confidential information on other candidates.
In its press release, the City does not provide details of Peel police's work on the file. It includes a statement from police that, "no criminal wrongdoing has been discovered", and suggests there is no further work to be done.
The original correspondence from the force, available on the City's website, offers some clarification.
The letter, dated June 15, states police can only investigate complaints relating to criminal matters, and City Solicitor Sameer Akhtar said non-criminal complaints are being investigated by a third-party investigator. Details around what might be considered criminal are not provided.
"I confirm that we did not review any of these aspects of the correspondence, as this falls outside of the scope of our investigation," Peel police Superintendent Sean Gormley writes in the letter.
The letter states investigators at 22 Division tried to speak with Kaur on several occasions with no success. "To date, Ms. Kaur has declined to participate in this process."
Kaur's lawyer, Lorne Honickman, of Brauti Thorning LLP, told The Pointer his client has not declined to be interviewed.
"To be clear, Ms. Kaur has not declined, and will not decline, to be interviewed by police. There have been issues of timing and scheduling. She is participating fully right now in the third party investigation, and once complete, she will most certainly make herself available for the police investigation."
Kaur sent the bombshell allegations to staff, members of council, and some media outlets.
(Photo from Nikki Kaur/Facebook)
Kaur alleges Barrick violated procedures for handing out contracts and that he directed her to engage an associate of Brown for work on a municipal development corporation to manage the City's real estate assets.
Brett Bell, a man who has known Brown for two decades through their involvement with Conservative party politics, was hired for the job through his company Menes Company (MenesCo). A Toronto Star article on Brown's 2018 mayoral win quotes Bell as a "long-time Conservative activist" who "has known Brown since his days as president of the PC Youth Federation." Brown held the position in the late '90s and early 2000s.
Bell has told The Pointer he's known Brown for "many years through our mutual involvement in party politics." The Pointer has been unable to find any documentation of Brown disclosing the relationship prior to Bell getting the lucrative City contract.
MenesCo was not a registered company when Barrick told Kaur to engage Bell for the contract and he previously confirmed to The Pointer his company was incorporated on January 11, 2020, days after Barrick directed staff to hire him.
Text messages Kaur provided to The Pointer show Barrick sent her a message on January 7, 2020 with the company's contact details. "Contact: Brett Bell," he writes in one of the messages, followed by "Thank You".
Such procurements often require consultants to be in business for five years before being qualified to work for the City. The contract is estimated to be worth about $300,000, but is not included in any purchasing reports the City publishes quarterly. A staffer involved in the procurement process said at the June 9 City Council meeting consulting services that are confidential in nature "cannot be included in this report." When asked to give an example of a service that would be confidential, she said the work Bell was hired for. However, the firm that previously worked on the municipal development project, before Brown was elected, was named in past quarterly procurement reports which showed the amount paid.
Diane Oliveira, manager of purchasing, said a matter could be confidential if it's an item discussed in closed session. "The limited tending provision under the bylaw would apply but we wouldn't necessarily disclose that activity through our quarterly reporting until such time that the confidential nature of that service is no longer relevant."
The Pointer asked the City to explain what made the MDC project confidential but received no response.
The staffer who responded to Council, claiming the consulting work done by Bell was confidential, was hired by Barrick after he fired her predecessor in March 2020. An internal email, a copy of which was obtained by The Pointer, suggests organizational changes Barrick made meant a number of positions, including director of purchasing, would be eliminated.
Peel police told The Pointer their investigation is currently not moving ahead, but could depending on what information is brought forward.
The City's press release briefly refers to a letter from the provincial Ombudsman, which states, "given these circumstances, we will not be reviewing this matter further." The press release does not explain that the circumstance referred to involves the third-party investigation by Deloitte.
The Ombudsman's May 27 letter to the City states police were also reviewing the matter.
"As a recourse of last resort, our Office would typically not review a concern until local complaint mechanisms have been exhausted. In addition, we would usually not review a concern that is subject to police investigation," Linda Williamson, director of communication for the Ombudsman's office, told The Pointer, "Our letter to the City speaks for itself... [regarding] potential future investigations."
Some councillors, led by Brown, have tried to hide how Deloitte was picked by Fay, what the terms of reference for the investigation are and why a 30-day timeline was imposed. Councillors have told The Pointer 30 days is not nearly enough time to conduct a proper investigation into widespread allegations of corruption.
Some have publicly voiced their frustration that the investigation is being handled behind closed doors instead of in open council meetings so the public can provide input. Dhillon, supported by the four councillors who have demanded transparency, pushed a motion through, demanding the investigation be managed in public going forward and he wants taxpayers to know who took previous in-camera (behind closed doors) votes to limit the investigation to 30 days. Councillors have told The Pointer they are trying to get the in-camera vote that limited the investigation to 30 days released publicly so taxpayers will know which elected officials are trying to prevent a proper probe.
The lack of detail around a third-party investigation was a key failing the Ombudsman highlighted in his scathing Inside Job report on Niagara Region. After the CAO hiring scheme was exposed by a group of local citizens who worked with the media, councillors initially moved to hire a municipal ombudsman to investigate the alleged corruption. Little direction was provided to the third-party, who had no experience as a municipal ombudsman before the appointment.
The initial conclusion from the third-party found no wrongdoing, and that allegations reported in the media were "not sufficiently supported by the evidence."
It was not until Dubé, Ontario's Ombudsman, stepped in, after the third-party work was concluded, that the truth came out. He described the third-party probe as a failure from the outset, pointing out numerous issues along the way, including citing legal references to criminal cases that had nothing to do with the matter at hand, stepping outside his mandate to investigate or make findings on allegations that had nothing to do with what he was hired for and failing to take steps to obtain the crucial evidence.
What Barrick, D'Amboise and Tamming were involved with in Niagara, including the whitewashing of the matter through an initial third-party report, now seems to be unfolding in Brampton.
Deloitte has already made clear that the imposed 30-day deadline will not allow for a proper investigation.
Brampton minutes from the June 2 closed session meeting (which Dhillon forced onto the public agenda) say "Deloitte has stated since start that 30 days is not enough time for investigation based on number and variety of allegations involved; do not see a scenario completing investigation's 6 scope points within 30 days."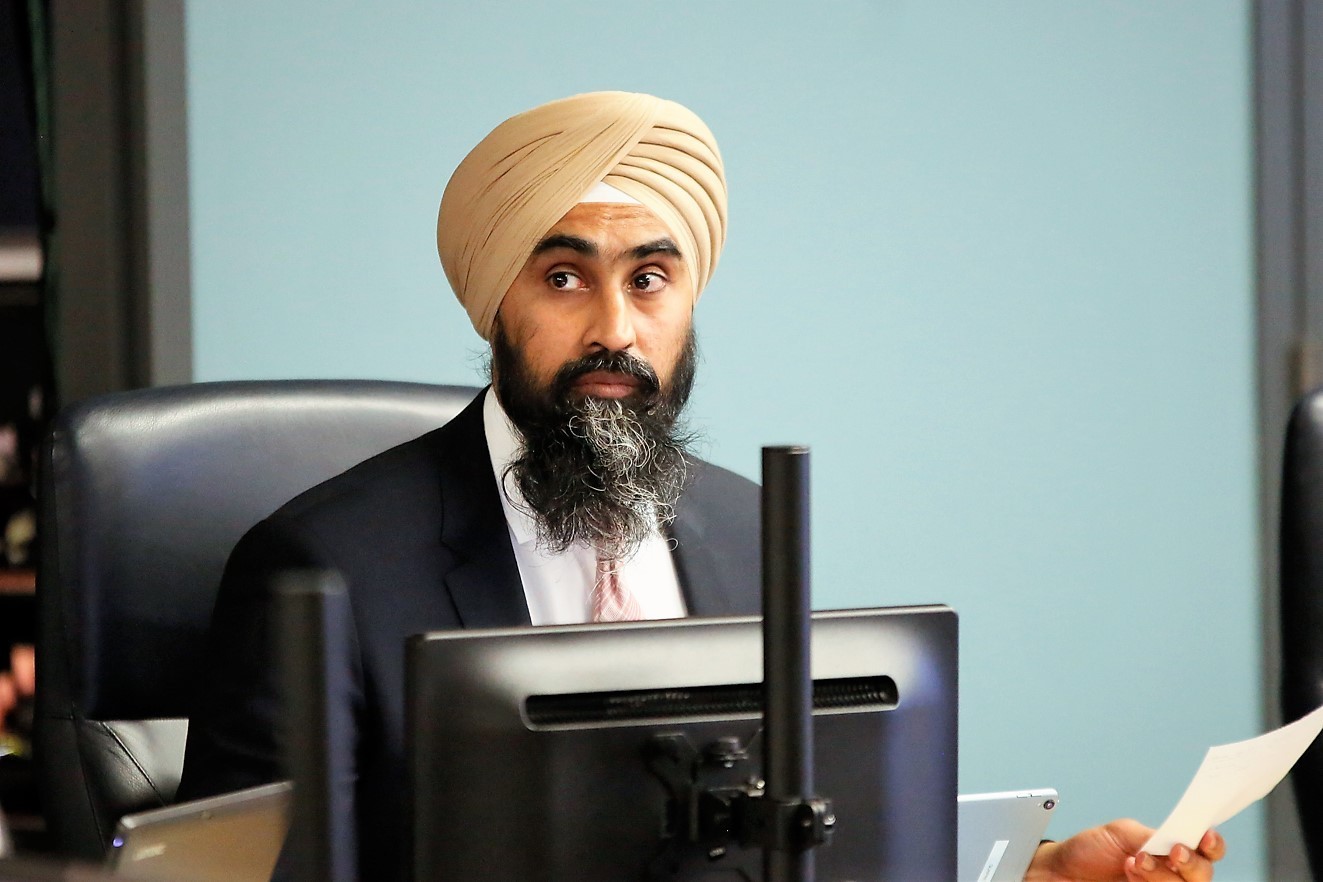 Councillor Gurpreet Dhillon pushed for details to be shared publicly.
(Photo from The Pointer files)
In Niagara's initial third-party probe, witnesses who wanted to remain anonymous were not interviewed, including one of the sources who helped bring the corrupt hiring practices to light. "By refusing such information the municipal ombudsman bypassed potentially relevant evidence and compromised the validity of his investigation," Dubé's conclusive findings stated.
Witnesses also weren't interviewed under oath, contributing to the spread of misinformation. Dubé's report says the policy director, a role filled by D'Amboise, told the investigator that no confidential information was disclosed to D'Angelo. This was not true as Dubé's investigation found concrete evidence that he shared interview questions and answers, along with confidential information on other candidates.
Whether staff at the heart of the allegations in Brampton will be allowed to simply claim innocence and have no further investigation done to find evidence, remains to be seen.
According to correspondence by Peel police, it appears staff under the supervision of Barrick, are providing information to police, and it's unclear what investigative tactics the force is using to confirm any claims made by staff working under the authority of those facing damning allegations.
In his "Inside Job" report, Dubé recommended the Region establish requirements pertaining to the scope of the issues, evidence collection, confidentially, including witnesses, and preliminary reporting, before hiring any future investigator.
The City of Brampton has publicly released the scope of the current third-party investigation. It focuses on six elements: procurement issues, allegations of discrimination, workplace bullying and harassment, destruction of information, hiring practices and standard policies and procedures compliance.
As was the case in Niagara, after Deloitte's work is finished and has been dealt with by Council, anyone can file a formal complaint with the Ontario Ombudsman, even over the third-party investigation.
This could trigger the same type of sweeping probe that was done in Niagara and led to the damning findings around Barrick, Tamming and D'Amboise.
The corruption that was committed there and the efforts to cover it up are disturbingly similar to the allegations in Brampton and what the same staff are now doing to brush them aside.
---
Email: [email protected]
Twitter: @nida_zafar
Tel: 416 890-7643
---
COVID-19 is impacting all Canadians. At a time when vital public information is needed by everyone, The Pointer has taken down our paywall on all stories relating to the pandemic and those of public interest to ensure every resident of Brampton and Mississauga has access to the facts. For those who are able, we encourage you to consider a subscription. This will help us report on important public interest issues the community needs to know about now more than ever. You can register for a 30-day free trial HERE. Thereafter, The Pointer will charge $10 a month and you can cancel any time right on the website. Thank you.
Submit a correction about this story