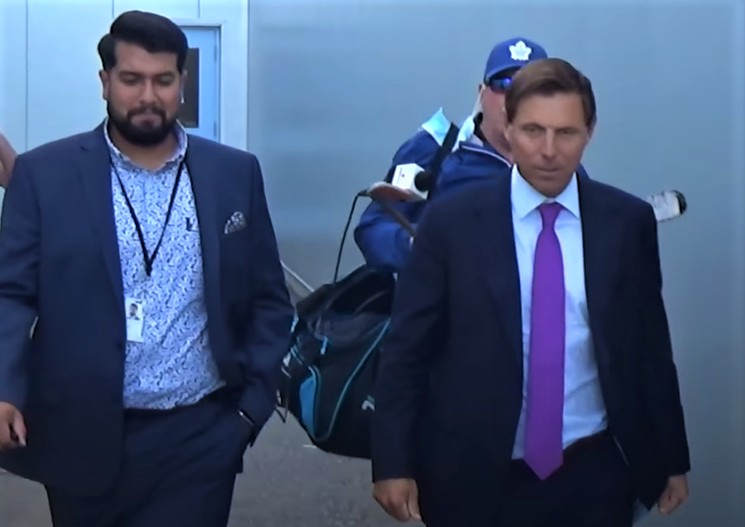 Screen grab YouTube-Rebel News
Brown and some Brampton councillors clueless on transparency laws; motion ensures corruption investigation will no longer be handled in secret
"It boggles my mind… we're trying to keep this in closed session."
During Wednesday's City Council meeting, Councillor Gurpreet Dhillon could not understand why some members of Council were pushing back on his motion to ensure discussions and decisions related to the third-party investigation into allegations of widespread corruption, nepotism and racism against senior staff be dealt with in open session.
"These are just basic things that should be discussed out in the public," he argued.
Councillor Jeff Bowman echoed his colleague.
"To date, residents have no clue how we got here, how we chose the investigator, what the process was for choosing the investigator, and Mr. Clerk, can I ask you, is the scope and the criteria that were discussed and decided on in camera, is that public knowledge yet?"
A thirty-day review was mentioned and six broad issues that will be investigated have been communicated publicly. But some councillors have expressed frustration that discussion around the troubling, detailed allegations by a senior staffer, has been taken in camera, away from public scrutiny.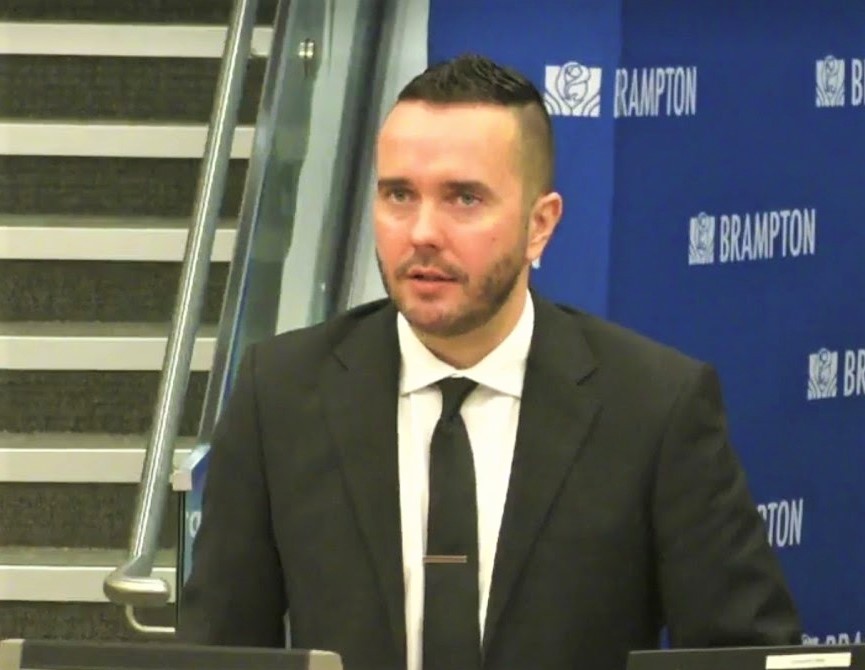 CAO David Barrick is the focus of many of the allegations of widespread corruption inside City Hall that are now being investigated. (Screen grab: City of Brampton)
"The process has not been transparent to date," Bowman said. "So we know what the timeline is, thirty days, we don't know how we got there."
Bowman asked why the criteria and the focus of the investigation can not be discussed in public. "The public has the right to know. This is a very, very big issue."
He revealed the City received a letter from CARP, the national association representing retired Canadians, with more than 300,000 members, demanding the investigation be dealt with "out in the public".
"I think any single vote on any of these issues needs to be held in open session so that people understand exactly what's going on with this whole process."
It was eventually decided that Council would again go in camera to discuss Dhillon's proposed motion, in order to get advice from a representative of consulting firm Deloitte, the company selected to conduct the third-party investigation (because of the secrecy, it's not known how Deloitte was chosen).
Bowman expressed his frustration over the idea of going back into closed session again to deal with matters around the investigation, but Mayor Patrick Brown and those councillors who have been loyal to him throughout the series of damning allegations filed against him, CAO David Barrick and senior staff under his authority, once again voted to go in camera to resolve the disagreement.
Brown and Councillors Rowena Santos, Paul Vicente and Harkirat Singh all expressed concern with Dhillon's motion that calls for the investigation to be dealt with openly, in front of the public. They repeatedly claimed secretive in camera meetings were more appropriate to avoid interfering with the investigation. They did not explain how, for example, dealing with the deadline to complete the investigation in open session could interfere with the probe, which is now underway.
"I want my vote to be on the record," Councillor Martin Medeiros said, in opposition to those who tried to stop the motion. "I don't want my vote to be hidden in camera." He said it's been frustrating to hear from concerned residents who have questions and concerns about the allegations and the investigation, but he can't answer them, and can't even tell them how he's voted, because in camera rules don't allow any disclosure at all. Meanwhile, Medeiros, like some of his colleagues, said they should not have been going in camera to make decisions and take votes in the first place.
He said his residents have "the right to know exactly what I do."
He suggested some members of council vote one way in open session, when the public can see what they are doing, but vote another way when they are protected from public scrutiny behind closed doors.
City Solicitor Sameer Akhtar offered confusing guidance, suggesting provincial legislation on in camera meetings can be followed arbitrarily. "Going into closed is the prerogative of council," he told members on Wednesday, repeatedly suggesting Council can decide whatever it wants.
It's unclear if he has any experience in municipal law, prior to being hired under the very administration now under investigation. But there is no arbitrary decision making involved when determining when to move into a closed session meeting. The law is clear, if a matter requires an in camera discussion, this must be done, and if it does not, council must deal with the issue in open session so the public can participate fully.
The City Clerk, Peter Fay, and its lawyers are supposed to ensure the legislation is followed.
It's unclear why Fay, or the City's lawyers would have allowed matters to be taken behind closed doors, as provincial legislation makes clear what is allowed to be handled in closed session. Everything else has to be dealt with by Council in open session, in full view of the public.
The Ontario Municipal Act states only the following issues can be dealt with in camera: the security of City property; personal matters about identifiable employees; real estate acquisitions; contract or labour negotiations; specific litigation; solicitor-client advice; confidential information from another government or public body; a trade secret of a commercial entity; issues related to ongoing negotiations.
Akhtar repeatedly tried to torpedo Dhillon's motion. He suggested issues should start in camera and then be brought out into the public if there is no concern. That is not how municipal councils, accountable to the public, are expected to conduct themselves.
Ontario's Ombudsman states: "Municipal meetings should always be open to the public, with a few narrow exceptions." These are listed above, under the Municipal Act.
Paul Dubé, Ontario's Ombudsman makes it clear in his direction to all municipalities how important it is to handle all Council matters in full view of the public.
Regarding the need to do the business of the taxpayer in open meetings, he writes, "The guiding principle has always been that municipal councils must meet in public, except in certain specific circumstances. The spirit of the law can be summed up in six words: When in doubt, open the meeting."
Since 2008, Ontario residents have had a complaints mechanism to ensure municipal councils follow open meeting rules and each municipality is required to have an investigator who specifically deals with laws around the need for open meetings. Dubé is the designated investigator for all municipalities that do not appoint their own.
Dhillon said he had some very serious issues about the process behind the shaping of the investigation, but the public doesn't know about them "because it was discussed in closed session."
"The discussions have all happened in camera." He suggested he had concerns about the 30-day timeline that Council established, but said because those were raised in camera he can't even address them or share with the public why he is concerned.
The public doesn't even know which council members voted to limit the investigation to 30 days, because it was done behind closed doors, in violation of the Municipal Act.
Dhillon raised concern that Council has been in violation of the Act in a number of instances, hiding controversial decision making from the public.
Brown's involvement muddies the water, taking part in hidden votes that could have revealed he is being less than transparent or cooperative around an investigation into allegations that include disturbing claims about his own conduct and use of taxpayer resources.
Gurdeep (Nikki) Kaur, the City director and whistleblower who released her damning allegations publicly on April 22, provided evidence that Brown used City staff to help Peter MacKay's bid for the Conservative Party leadership last year, directing her and other senior staff to knock on doors and sell memberships for the federal hopeful who was ultimately unsuccessful.
The 30-day deadline to wrap up the investigations has been a major concern of councillors who have spoken to The Pointer.
The length of the third-party investigation into public allegations should have been dealt with in public, with input from residents, Dhillon, Bowman and Medeiros said.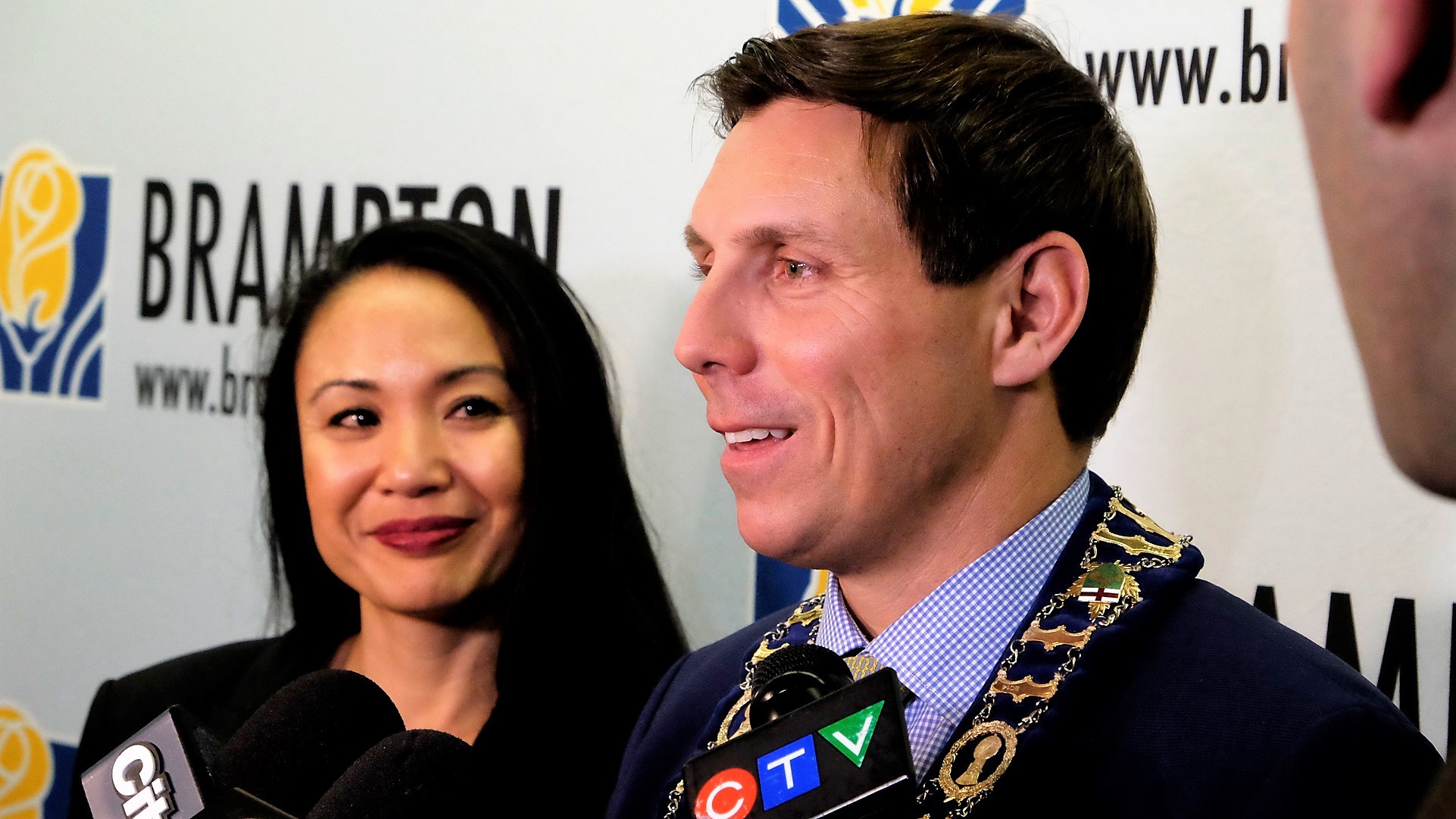 Councillor Rowena Santos and Mayor Patrick Brown tried to prevent the transparency motion from coming to the Council floor. (Photo: The Pointer files)
A number of readers have told The Pointer they don't even understand how the investigation can possibly be done in 30 days. There is a mountain of allegations involving potentially dozens of procurements, the hiring of dozens of staff and alleged misconduct that is widespread under Barrick, whose hiring was overseen by Brown. Even the way Barrick was hired could possibly fall under the scope of the investigation. Brown has refused to answer questions about how a man with no experience and a checkered past was targeted for the job.
Deloitte could possibly have to interview dozens and dozens of current and former staff, depending on how many come forward now that the investigation has formally been launched. The City's internal anti-fraud hotline has been flooded with whistleblower complaints since Barrick became CAO. Even the way these were handled might have to be investigated after Council recently learned almost 30 of the complaints of fraud were closed off under Barrick's authority without council ever being informed. Members later learned that a damning internal audit report was radically altered under Barrick's authority to remove the most troubling findings.
The internal audit function that is supposed to independently handle allegations of fraud was quietly taken over by Barrick. When councillors found out, they were furious and questioned how he could have thought all independent audit reporting was supposed to be approved by Barrick first. Many of the audit reports dealt specifically with his own conduct, and he attempted to quietly take control of the process.
Council has since returned the reporting line of the audit department back under elected officials.
The continued presence of Barrick makes little sense to council members who told The Pointer he should be placed on leave until the investigation is completed. Instead, the man at the centre of the allegations and the alleged widespread corruption, is effectively still in charge of the entire administration now expected to cooperate with the investigation.
It represents an unavoidable conflict of interest.
"We're kind of contradicting ourselves when it comes to our actions with this whole investigation," Councillor Charmaine Williams said, pointing out that the entire exercise is supposed to be about transparency on behalf of the public and getting to the bottom of allegations of widespread corruption. Instead, the entire investigation process has been moved in camera, away from public view.
Members have told The Pointer they are confused about Brown's involvement at all, as he appears to be in a conflict of interest because some of the allegations are levelled against him.
Bowman said there should be no effort to prevent public voting on issues related to the investigation, such as details around the timeline, what will be investigated and other aspects of the process. He and other members expressed concern that up until now almost everything to do with the investigation, including votes around the process, have taken place in camera, behind closed doors.
Council is not allowed to discuss something like the timeline of a third-party investigation, the scope of the probe or even decision making around the criteria for selecting an investigator in closed session. It's unclear why provincial law appears to have been violated when Council was constantly going behind closed doors, preventing the public's involvement in a process that at its heart is about protecting the public and their tax dollars.
The City is required under law to provide notice any time an issue is being dealt with in camera, and the "general nature" of the issue handled behind closed doors has to be disclosed to the public.
It was in closed session that Council voted to allow Fay to select the investigator to look into the corruption allegations. On Wednesday, Fay shared that Deloitte signed on with the City on May 28, more than a month after Council decided to hire a third party. Sources told The Pointer June 3 was the first day of the investigation.
Dhillon said all relevant discussions should be done in public so residents can understand how decisions are made and how members of council vote. He believes this is information residents deserve to know to ensure transparency and accountability. For example, he said the City chose to work with Deloitte but residents don't know how the firm was selected.
"So now we're allowed to say 'we chose Deloitte and it's 30 days' but we're not allowed to talk about how that happened, and what possibly my concerns were… or questions I had that led up to these selections."
Dhillon said he has not had faith in the process and is uncomfortable that residents don't know how decisions are being made.
Medeiros has the same concerns. "I want my residents to know where I stand on a position, because I don't vote one way in camera and vote another way outside of camera."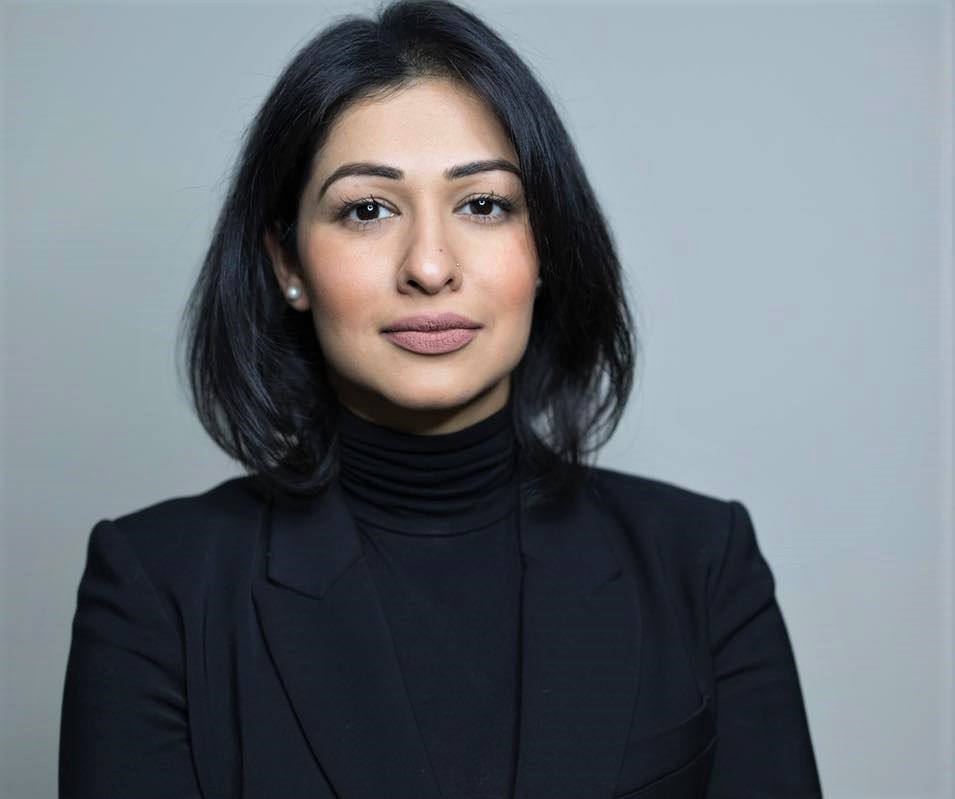 Gurdeep (Nikki) Kaur shared her allegations with City employees, councillors, and media outlets. (Photo from Nikki Kaur/ Facebook)
Many members of Council pushed back, saying they feared Dhillon's motion would hinder the investigation and matters supposed to be kept private would come up. "I think that we're going down a road here where if we aren't careful, and we have a discussion, it could very quickly stray into a territory where it should not go, for a variety of different reasons," Vicente said.
City Councillor Harkirat Singh felt council was "speaking on behalf of the investigator" and moved to have the motion be discussed with the investigator in closed session, before a vote on Dhillon's motion was called.
Santos, Vicente, Regional Councillors Michael Palleschi, and Pat Fortini, Singh, and Mayor Brown supported the deferral. The others wanted to vote on the motion immediately.
After the closed session, where Deloitte's investigator gave advice on the proposed motion, the council divide still existed. Members argued over what the investigator said behind closed doors. Brown claimed the advice called for much narrower public disclosure than Dhillon's motion.
Dhillon disagreed.
"We must have misunderstandings from the closed session because some of these questions were posed and there was no issue with them, so I don't know where the miscommunication lies," he said.
Brown asked Fay if the advice received in camera was that Dhillon's motion was not appropriate.
Councillor Santos suggested the advice in camera was that Dhillon's motion was not appropriate.
But Dhillon was adamant that this was not the advice that had just been given. "I asked specific questions to her and it was pretty abundantly clear." He said the advice was that most of the wording in his motion to guarantee transparency was fine. "I don't know what you guys heard, but that's exactly what I heard."
Dhillon said he asked the investigator specific questions on what she was and was not comfortable with, using the feedback to slightly alter his motion. "We should want to be able to discuss this in public session."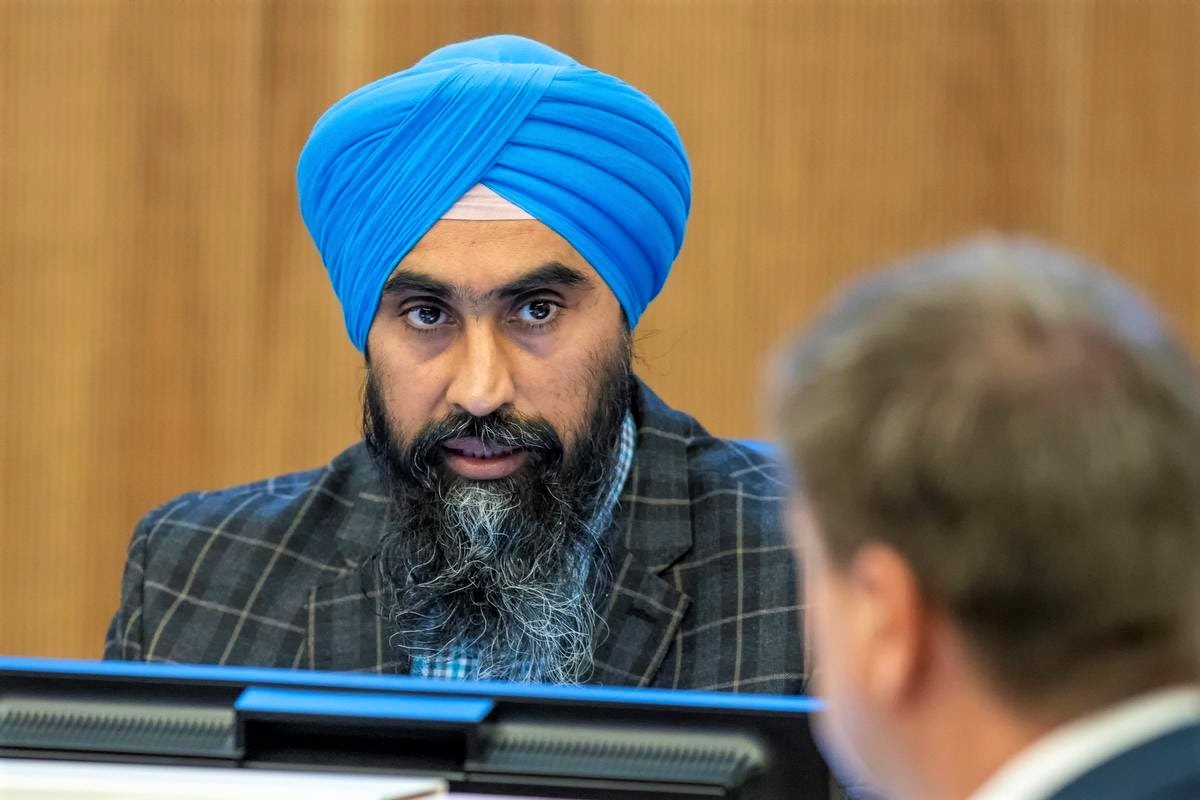 Regional Councillor Gurpreet Dhillon called for details of the investigation to be shared publicly. (Photo from Joel Wittnebel/ The Pointer files)
The final motion asked for discussions and decisions made around timelines, the agreed upon scope of the investigation and its final outcome be shared publicly.
Fay eventually said the motion seemed in line with the advice Deloitte's investigator provided in camera.
But the chaos continued.
Akhtar believed the opposite: "I have concerns with this sort of motion and I don't believe it's in line with what I understood the guidance was."
Councillor Singh then questioned the need for the motion at all, claiming its transparency guarantees were already in place, but Dhillon pointed out that issues, such as the timeline of the investigation (set at 30 days, which has raised eyebrows) have not been dealt with in open session, preventing transparency.
It was suggested that the timeline could be changed and if any council members try to continue limiting the length of the investigation they would have to show their hand because such discussions will now have to take place in front of the public.
Now, with the successful passage of Dhillon's motion, any future attempts to hinder the investigation by setting an unreasonable deadline or efforts to extend the current deadline to ensure a thorough and effective investigation, would have to be done in full view of the public.
The investigation will look into procurement issues, allegations of discrimination, workplace bullying and harassment, destruction of information, hiring practices, and compliance with standard policies and procedures.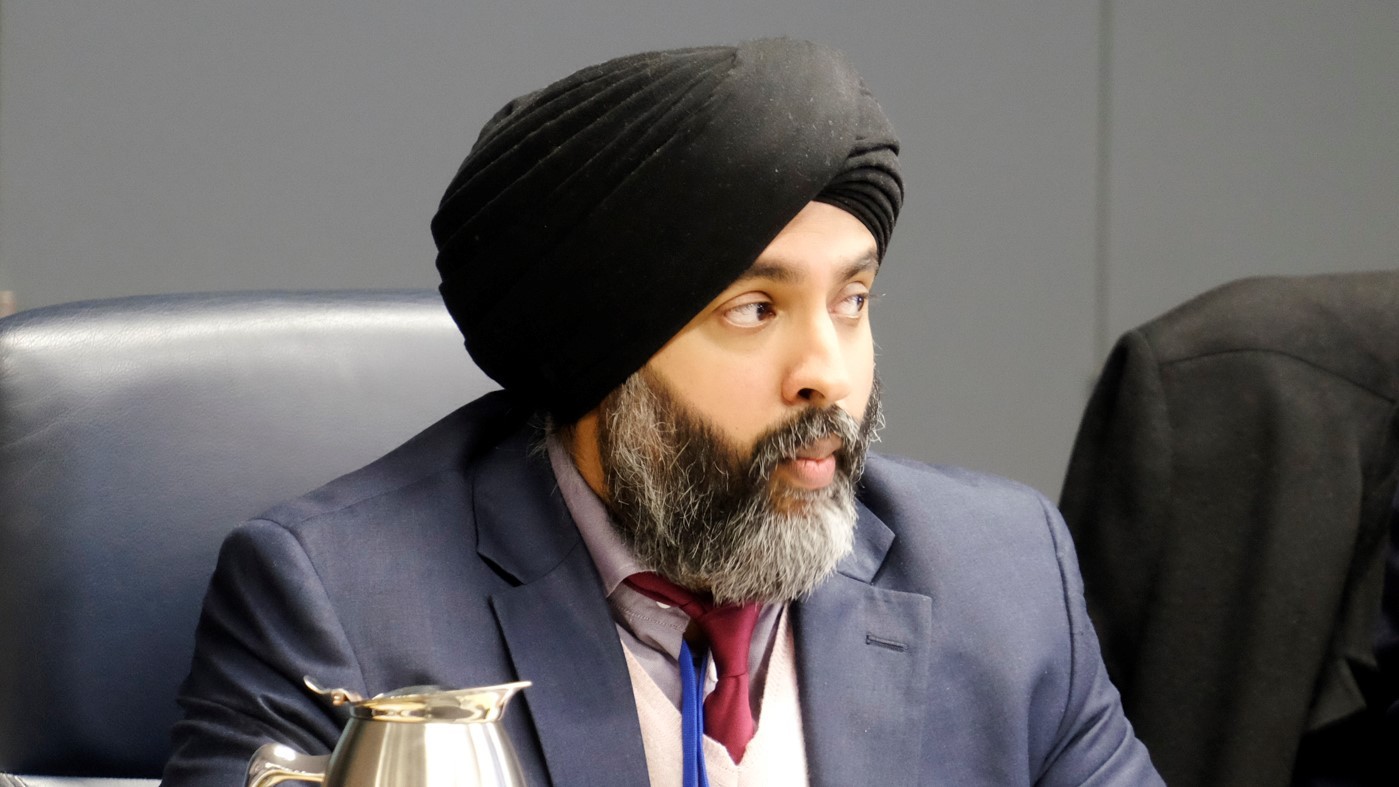 Councillor Harkirat Singh tried to stop the transparency motion. (Photo: The Pointer files)
One procurement issue Kaur raised in her allegations was the hiring of Brett Bell and his firm Menes Company (MenesCo) to create plans for a municipal development corporation, which would oversee all real estate owned by the City. Bell is a longtime Progressive Conservative Party associate of Brown and the two have known each other for two decades. Council was never informed of the connection.
Kaur alleges Barrick directed her to contact Bell for the job. She provided texts to The Pointer sent from Barrick on January 7, 2020 detailing the name and email address of the company. "Contact: Brett Bell", Barrick wrote in one of the texts. He then thanks Kaur for following the directions.
Bell told The Pointer previously that he was contacted by the City on January 9, 2020, two days after Kaur received Barrick's messages. He had no experience in real estate and his company was only incorporated on January 11, 2020, two days after Bell was contacted for a job worth about $300,000.
The Pointer has asked the City numerous times how Bell secured the contract and if other companies applied. The questions have never been answered.
"I think it's important we have accountability. We show people we have transparency, we show them that we're doing the right thing and I don't see any harm in this at all," Dhillon said of his motion. "I only think it does good in terms of the City Council providing good governance and showing accountability that we're discussing these things in the public that the public needs to know."
The motion also calls for the City to make the public aware of how they can come forward with any information related to the investigation that has now started.
---
Email: [email protected]
Twitter: @nida_zafar
Tel: 416 890-7643
---
COVID-19 is impacting all Canadians. At a time when vital public information is needed by everyone, The Pointer has taken down our paywall on all stories relating to the pandemic and those of public interest to ensure every resident of Brampton and Mississauga has access to the facts. For those who are able, we encourage you to consider a subscription. This will help us report on important public interest issues the community needs to know about now more than ever. You can register for a 30-day free trial HERE. Thereafter, The Pointer will charge $10 a month and you can cancel any time right on the website. Thank you.
Submit a correction about this story