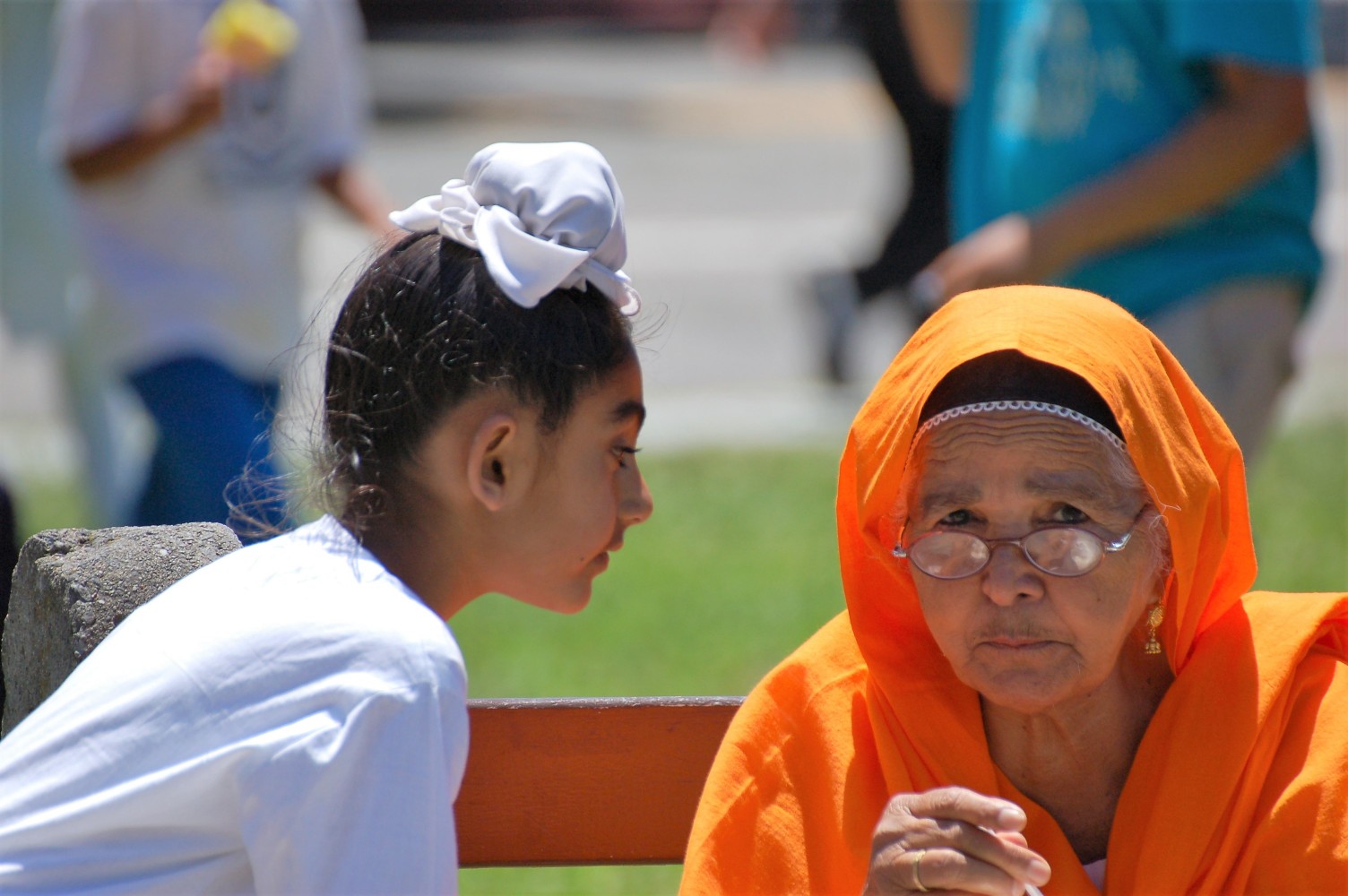 Photos from The Pointer files/Trillium Health Partners/Manvir Bhangu
Peel seniors ignored by Ford government's vaccine rollout, shows provincial pandemic team's lack of cultural diversity
Just before 2020 ended, Bella Rego received an early gift to celebrate new beginnings after a tumultuous year. The registered nurse at Camilla Care Community, a long-term care home in Mississauga, became the first person in Peel to receive the COVID-19 vaccination.
It was marketed as a significant show of support in a region that has been neglected by the provincial government since the start of the pandemic, devastated by the highest rates of infection in Ontario, and, in parts of Brampton and Mississauga, among the worst in the entire country.
As an employee at an LTC home, Rego is part of the first phase of the vaccine rollout plan the governing PCs put together. It prioritizes healthcare workers, residents, essential caregivers, and staff at LTC homes, among others.
Long-term care worker Bella Rego receives her first dose of the COVID-19 vaccine.
For Peel and its unique population, the plan glosses over a huge part of the region's demographic, elderly people who don't reside in LTC homes.
Ashoak Grewal, a Peel resident, took issue with the plan and its glaring exclusion of seniors in the region's massive South Asian-Canadian community. Culturally, members of this diaspora don't utilize care homes. The GTA has very few care facilities that address culturally specific needs. This, combined with traditional family-care practices, leaves many groups largely absent in long-term care homes. Elderly family members live at home with their children, nieces and nephews, and grandchildren, who take care of them. "We don't send our people to the long-term care facilities," Grewal told The Pointer in frustration.
Many of these seniors have contracted the novel coronavirus, even though they don't reside in LTC homes, due to their multi-generational living and high rates of essential employment across parts of Peel, Grewal says. He questions what the government is doing to help these vulnerable residents. "What is the vaccine rollout plan for these elderly that aren't in long-term care?"
He understands residents of LTC homes need the vaccine, but is frustrated that planning was not undertaken to address the cultural and demographic reality in Peel. Despite it being the most hard-hit region in Ontario, its unique situation has either been ignored or was never understood in the first place, he said.
Manvir Bhangu, the manager of operations at Punjabi Community Health Services, told The Pointer it was "a little troubling" when she learned seniors across Peel would not be specifically accommodated under the current provincial vaccination plan.
Manvir Bhangu, the manager of operations at Punjabi Community Health Services
Many elderly residents the organization works with are experiencing a range of challenges right now. It's common for them to leave Canada for their warmer motherland for a couple of months, returning in the spring. With no choice but to stay home, their options for important social and cultural connection are extremely limited.
Many families, she said, aren't even allowing their elderly relatives to leave home for a walk or car ride, because they're nervous about their vulnerability to COVID-19. All social outlets are cut off, and many elderly residents are cocooned at home. "I think it's hard for family members as well, because they're not able to do much for them, especially if they're not living together."
Bhangu emphasized these seniors are just as much at risk as those in LTC homes, especially if their family members work essential or precarious jobs and have to rely on public transit. Many in the region also live in multi-generational households, making isolating at home a difficult task.
If infected, isolation centres set up with help from federal funding are not an option without cultural supports such as language services and food that caters to their unique diets.
Grewal believes the lack of oversight comes from decision makers not having a thorough understanding of what Peel's community needs look like, a concern shared by many others.
Dr. Nitin Mohan, a physician epidemiologist and professor at the University of Western Ontario, told The Pointer certain policy decisions that would impact this community haven't been made. For example, Brampton's large population of front-line workers won't benefit from these isolation centres alone without other supports, such as paid sick leave, as losing a paycheque is something a lot of people can't afford.
"I wonder if they even have the ability to understand what's happening in these communities," he said. "I haven't seen someone on the provincial panel that looks like they have lived-experience with the community and what the community looks like in Peel."
When looking at the vaccination plan, it's clear the Province is opting for a one-size-fits-all approach, instead of addressing the unique characteristics and needs of different areas.
Brampton's demographic and cultural realities are miles apart from Sudbury's. One has a visible minority (a misnomer in Brampton) population that includes about 80 percent of all residents, the other's is around 4 percent. How can an approach tailored for the latter work for the former?
This lack of awareness reflects some of the past COVID-19-related decisions the Province has made in Peel, such as its unwillingness to address the woeful lack of testing months after parts of the region had already been devastated by the virus. The lack of culturally focussed outreach in a range of languages was another of the many glaring provincial blindspots that allowed the virus to spread rapidly across large sections of Peel.
The South Asian-Canadian community makes up 32 percent of the region's population, but represented almost 59 percent of all infections between April 13 and November 30. Peel's Black communities have also been vastly over-represented in the infection counts.
The entire response from the government is discriminatory, Grewal said, while many blame the spread of the virus in the community on residents, instead of examining the structural factors that put members of the South Asian-Canadian community, and other marginalized groups, in vulnerable situations.
Ontario's original vaccination plan was expected to begin its second phase as early as March, offering inoculation to seniors in the community and some essential workers. With Canada now receiving less vaccines than originally anticipated, plans have changed. The province will receive a supply, reduced by 80 percent from initial numbers, during the first two weeks of February. This impacts the second doses of those in the first phase of the plan and pushes further phases down the calendar.
General Rick Hillier, who is overseeing the Ontario plan, said on Tuesday he's unable to lock down an exact date when the second phase of the rollout, which includes vaccinating those 80-years-old and older not living in LTCs, will begin.
Culture and intersectionality has to be top of mind when considering any approach, Bhangu said. Every culture is different and there needs to be more discussions with racialized communities and different organizations need to be at the table so their expertise can be brought to bear on the rollout plan. "It can't be painted with just one stroke of this is how it's going to be."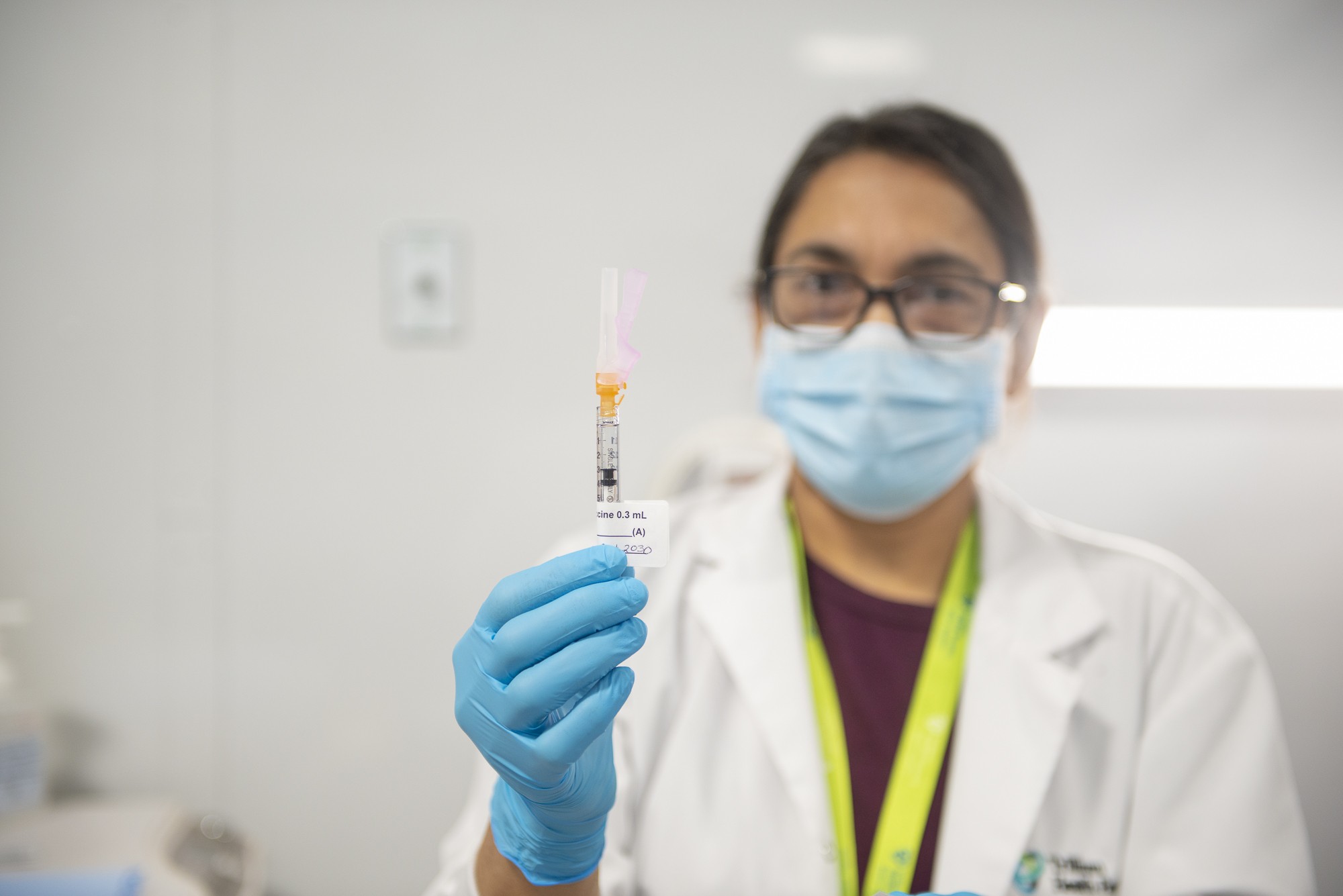 Critics say the Province's approach to vaccine delivery does not take into account the cultural diversity in areas like Peel.
She stresses the importance of looking at the needs through a cultural lens and says dialogue has to encompass complex dynamics that those outside marginalized groups simply do not comprehend. One conversation diverse stakeholder groups now working on pandemic issues have begun is the issue of vaccine scepticism due to strict religious observances, which can impact individuals who eat Halal or Kosher, or are vegetarians.
"Those are things that might not cross someone's mind, unless they belong to the community, or they are familiar with different needs of different communities," Bhangu said. "That's why it's extremely important to have different people at the table to have these conversations with so we make sure we're not missing anybody or missing anything important."
Presenting such information from the outset can also be extremely important in combating misinformation. Recently released data from the Ontario Medical Association show more than 100,000 people in the province, between late December and January 24, were engaged in conversations on social media on the legitimacy of the pandemic, and many questioned if they should get vaccinated, while claiming the treatment is a hoax.
Many marginalized groups often trust culturally sensitive information that's relevant to their identity. This makes accessing information through mainstream media, which often presents messaging straight from health officials but not through a lens that's culturally nuanced, an inadequate source of reliable information.
This is why localized information that targets different language and cultural groups is so important. Many groups have been formed, such as the South Asian Task Force or the Canadian Muslim COVID-19 Task Force, to help fight disinformation in a way people can understand and relate to.
Dr. Lawrence Loh, Peel's medical officer of health, said he has heard from many groups who are deserving of the vaccine, such as teachers and those advocating for the homeless, when asked about Peel's elderly population.
"I think there's an overall recognition that at this time, our allocation is limited and really mostly covers just our long-term care home and high risk retirement population, as well as our hospital population," he said recently.
Dr. Loh acknowledged the diversity of the region and said Peel's advisory table will "continue to provide insight around the priority populations as they unfold." Deciding on who can and can't get the vaccine is not a decision for him to make. The Region has to adhere to the directives from the Ministry of Health (MOH) and federal guidance from the National Advisory Committee on Immunization, neither of which highlights marginalized seniors who don't reside in long-term care homes.
A spokesperson from Peel Public Health said the region's vaccination plan will be available to the public "in the next week." All public health units have to submit a plan to the MOH; Peel's was submitted on January 30.
When The Pointer asked the health ministry why seniors who simply are not represented in the long-term care population were not included in the first phase of the plan, fingers were pointed at official guidance. "As recommended by the COVID-19 Vaccine Distribution Task Force and in alignment with the National Advisory Committee on Immunization, the province has identified key populations to receive the vaccine as part of Phase One."
---
Email: [email protected]
Twitter: @nida_zafar
Tel: 416 890-7643
---
COVID-19 is impacting all Canadians. At a time when vital public information is needed by everyone, The Pointer has taken down our paywall on all stories relating to the pandemic and those of public interest to ensure every resident of Brampton and Mississauga has access to the facts. For those who are able, we encourage you to consider a subscription. This will help us report on important public interest issues the community needs to know about now more than ever. You can register for a 30-day free trial HERE. Thereafter, The Pointer will charge $10 a month and you can cancel any time right on the website. Thank you.
Submit a correction about this story