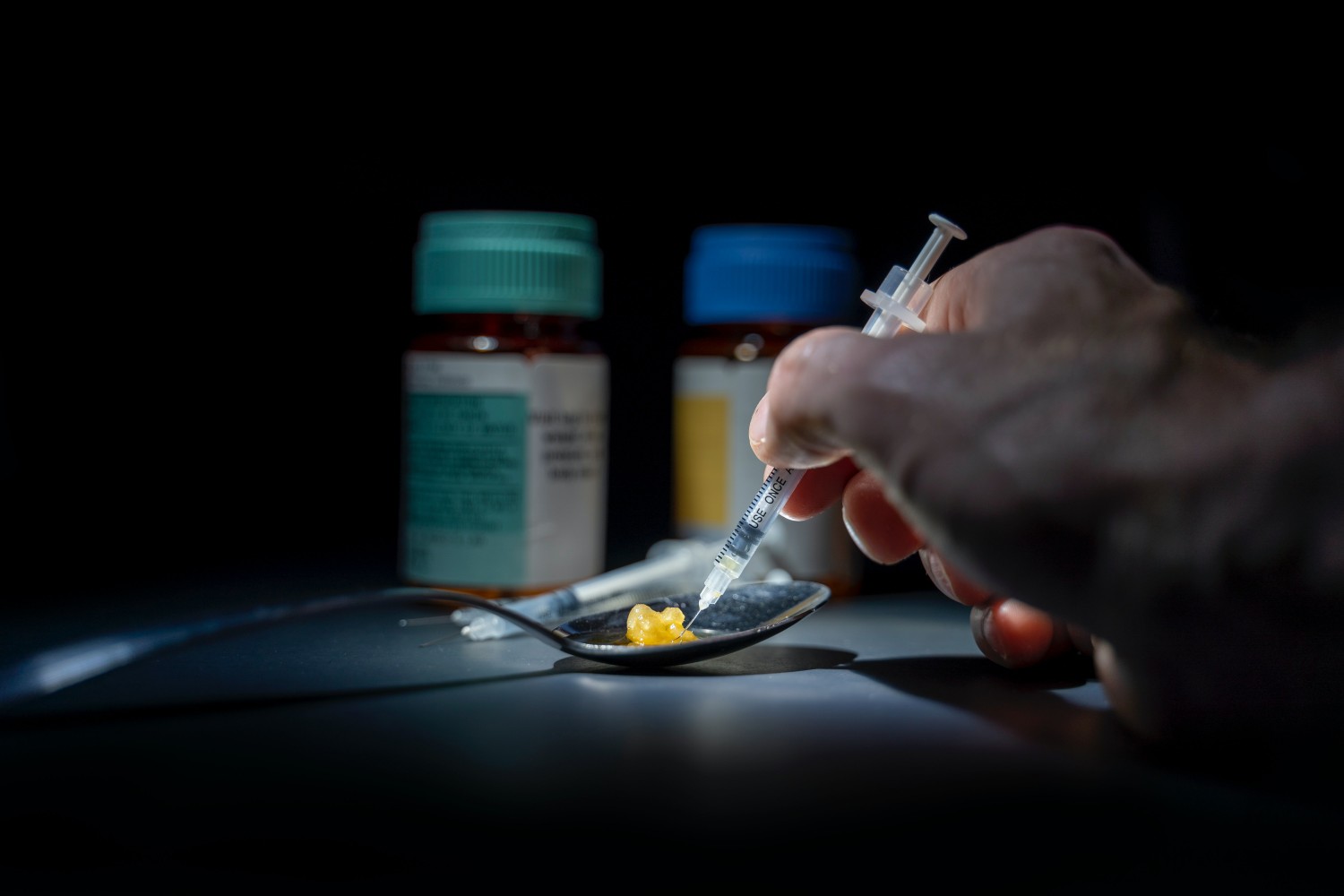 Photos from The Pointer files/Region of Peel/Government of Ontario/Michael Longmire via Unsplash
After Ford quashed decriminalization for drug use, Peel hiring more staff to fight worsening overdose crisis
After the number of overdoses in Peel reached record levels in April and May, the Region knew something needed to change. But with COVID-19 redirecting 80 percent of public health resources toward contact tracing and other pandemic-related emergency efforts, there just wasn't enough to go around.
"There is increased demand for already strained Peel Public Health harm reduction services, particularly as community partners have been forced to reduce or stop their services during the pandemic," reads a report from Dr. Lawrence Loh, Peel's medical officer of health, which dropped on councillors' desks earlier this month.
The document outlined a public health unit that has been stretched to its limit battling the pandemic, while also trying to keep a handle on the problems that plagued Peel residents before the terms novel coronavirus, social distancing and COVID became part of our everyday vernacular.
Dr. Loh said 32 temporary full-time staff, and three permanent full-time employees are needed to "urgently" address problems that could compromise public health service levels across the unit.
"All options to utilize existing resources to sustain our COVID-19 response have been exhausted, and so are my staff," Dr. Loh told councillors on November 12. His report made it clear, without further investment to help Peel's drug using population, more lives will be at risk.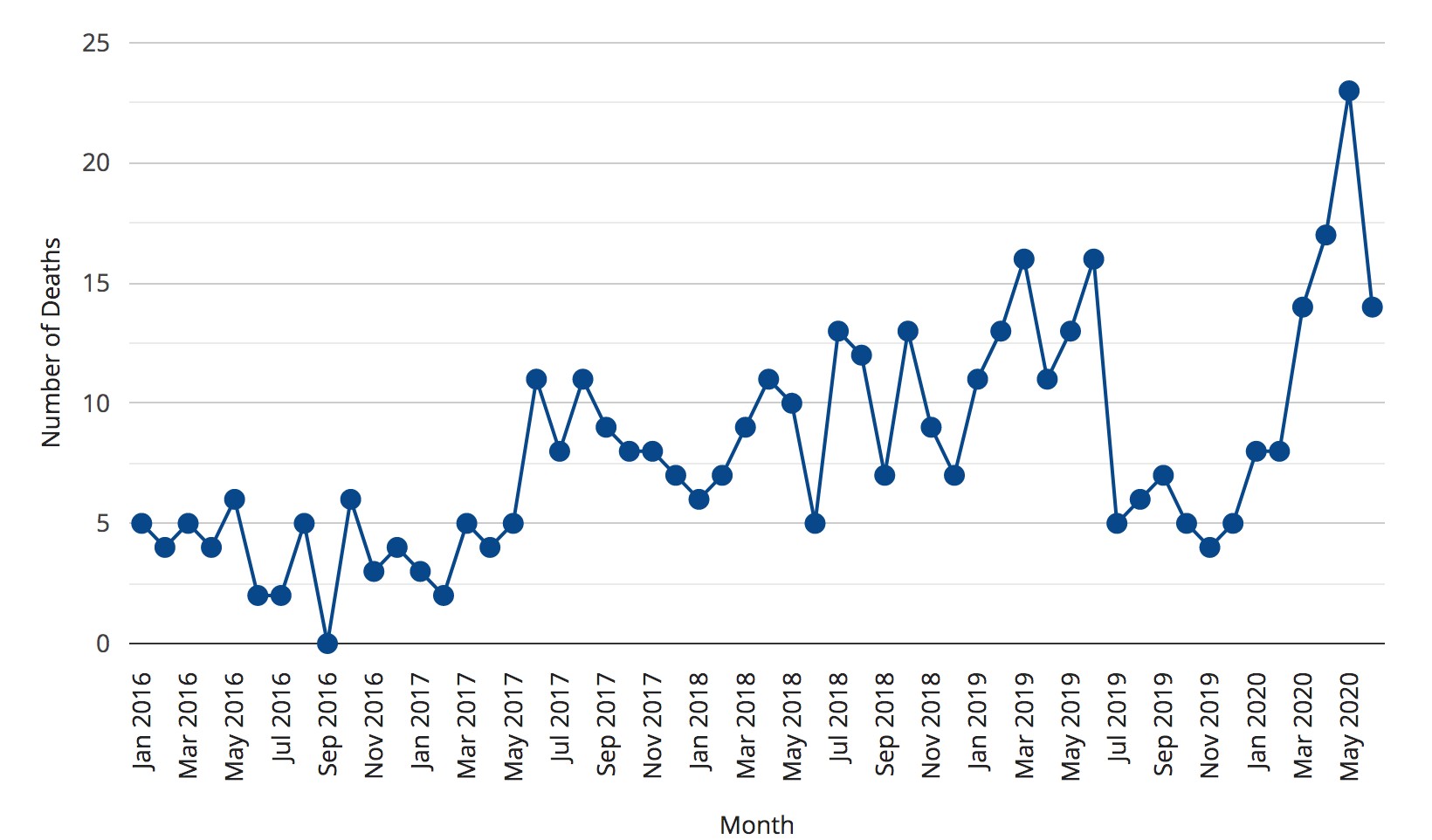 With the majority of public health resources redirected to battle COVID-19, overdoses across Peel have been on the rise, forcing the Region to bring on more staff.
The 32 temporary positions will cost the Region $3.54 million between 2020 and 2022, and will be covered fully, or in part, by provincial funding (future funding from Queen's Park to help with pandemic costs is uncertain).
While members of council pointed out the lack of funding for Peel is a result of years of underfunding for the region's public health unit — Peel Public Health's funding is currently frozen at 2018 levels — little attention was paid to the fact more Peel residents died of overdose in the months of April and May than any other time on record. Much more attention was given to potential lockdown measures and the impact on local businesses.
The additional staff resources will be welcomed by a burned out public health unit that is dealing with some of the worst COVID-19 case numbers in the province, surpassing Toronto in new daily cases for much of the last week.
On Saturday, Health Minister Christine Elliott, reported 463 new cases in Peel, compared to 504 in Toronto, which has twice the population. On Friday, Peel had 433 cases and Toronto had 633; on Thursday, Peel had 592 new infections while Toronto had 396; and on Wednesday 500 cases were reported in Peel and Toronto had 410 new infections.
Since the pandemic began, the majority of public health staff in Peel have been redeployed to fight COVID-19, meaning "many public health programs and strategic initiatives are paused," including elements of the Region's opioid strategy, Peel Public Health previously told The Pointer.
That means a lot of the meaningful work to study innovative solutions to the opioid crisis in Peel are also put on the back burner in order to free up the needed staff complement. Pressing the pause button on this work has short and long-term impacts.
Throughout the first two quarters of 2020, omens were already appearing that along with a troubling COVID-19 picture, the Region's public health department would be grappling with the deadly side effects of the pandemic, which has more people isolated, while many social services that help those with mental health and addiction issues were forced to close their doors.
An increase in fatal overdoses began soon after the initial pandemic closures, rising from 8 deaths in February, to 14 in March, 17 in April and 22 in May.
Similar increases are seen across the country. In Toronto, public health recorded 27 suspected opioid-related deaths in July, the most since the agency started recording such information, up from 25 deaths in both April and May. Toronto paramedics also saw an 85 percent increase in calls related to opioid overdoses between March and July, and it's estimated 132 people died of opioid overdoses between April and September, nearly double the number over the same period in 2018 and 2019. Throughout the month of September, Toronto paramedics responded to about 13 calls for fatal or non-fatal overdose related emergencies every day.
The troubling numbers in the city led medical officer of health Dr. Eileen de Villa to release a list of recommendations to the provincial government for addressing the crisis, which included increased funding for safe supply programs, a pilot project for virtual safe consumption services, to designate harm reduction services as essential, and "provide funding to ensure that these services can effectively operate and meet the needs of people who use drugs during the COVID-19 pandemic."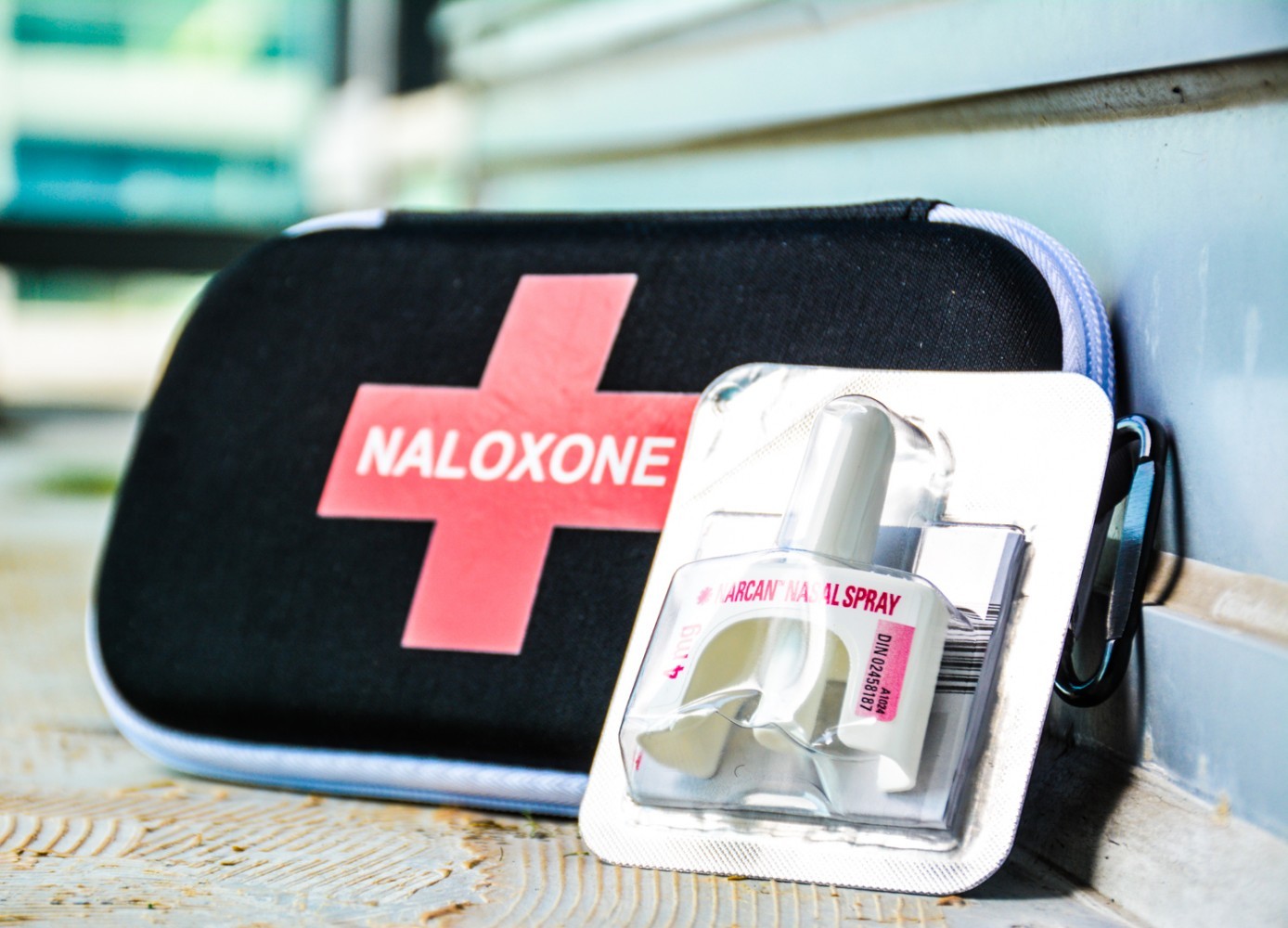 Harm reduction programs, like the distribution of the overdose-reversing naloxone, have been ongoing during the pandemic, but more resources are needed.
Dr. de Villa also requested an update on the Province's discussion with the City of Toronto on the possibility of decriminalizing simple possession of drugs for personal use. The request grabbed headlines and was immediately shot down by Premier Doug Ford.
"Absolutely not, I'm not in favour of legalizing a small amount of cocaine or heroin," Ford said during a recent press conference. "We need to put more money, more support into addiction."
"I'm in complete agreement with the Premier on this issue," said Elliott, who pointed to the PC government's 10-year $3.8 billion Roadmap to Wellness plan which has goals to enhance mental health and addiction support across the province.
"We want to get people off drugs, not take more," Elliott said.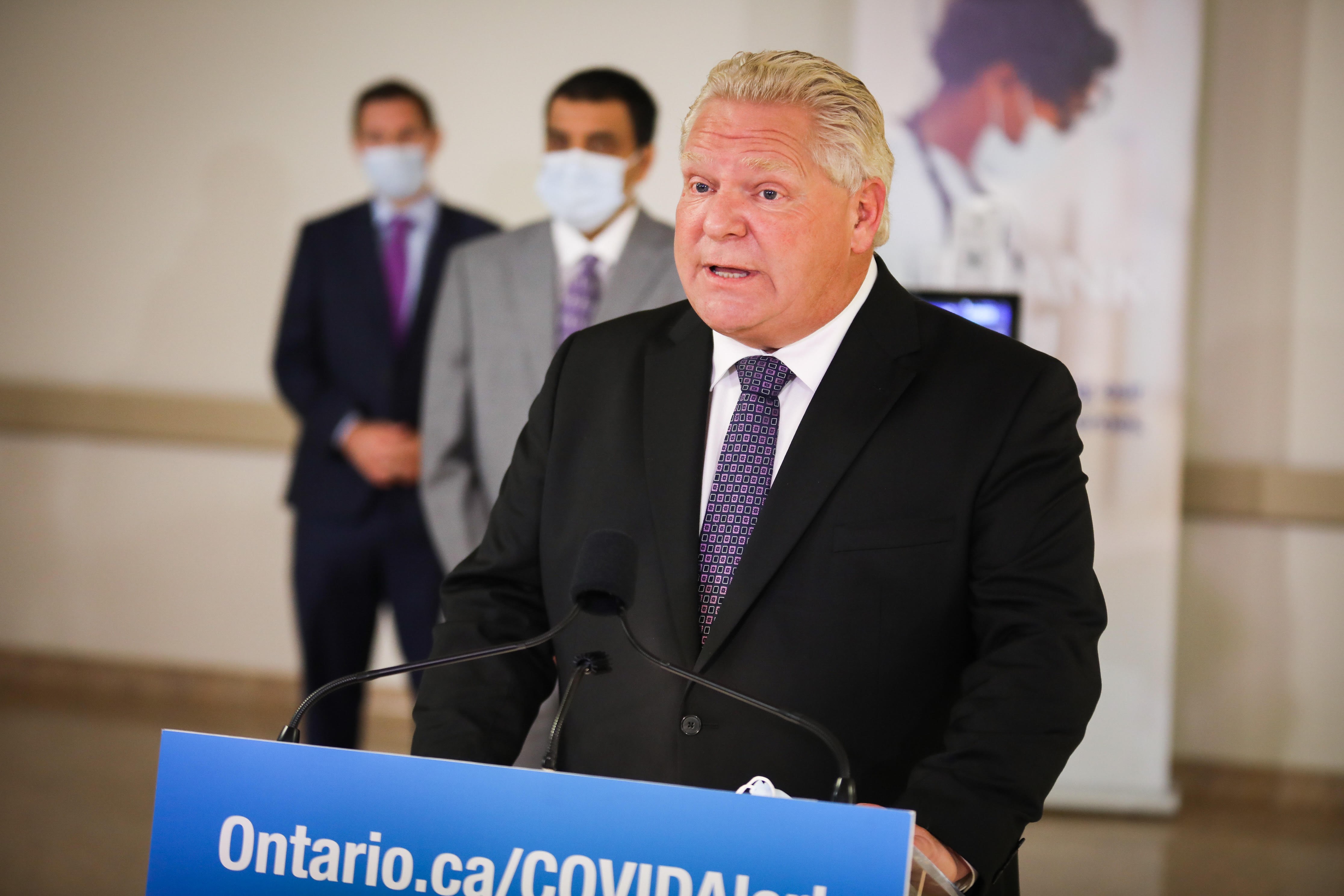 "Absolutely not," Premier Ford replied when asked about the potential of decriminalizing drug possession for personal use.
The idea of decriminalizing small drug possession is not unprecedented. In Portugal, all drugs were decriminalized in 2001. The country has since seen a drop in the number of overdoses, drug-related crime, and HIV infections. As part of Portugal's model, those caught with drugs are not arrested, but are given a small fine, or told to appear before a panel to learn about harm reduction and other services available to them.
Decriminalizing may seem like a radical notion to members of the general public, but Adam Chalcraft, the harm reduction supervisor at Peel's Moyo Health and Community Services, says that "everyone is late to the game."
"Anyone who is working in harm reduction, that's been one of the primary principles of harm reduction," he says.
Put simply, Chalcraft says criminalization is where most of the harms associated with drug use come from.
"If we actually want to do something about these issues, we can't be criminalizing people for using drugs. It doesn't stop people from doing it and it just diverts attention and resources away from what would actually help."
Criminalization of drug use is harmful in many ways, Chalcraft explains. It prevents people who use drugs from getting the help they need for fear of being labelled a criminal if they come forward, especially if that person has a job, children, or supportive housing, all of which can be taken away if the person is found to be using drugs or convicted of a crime. Then, when a person is caught using drugs, they are forced through the slow-grinding criminal justice system instead of getting needed treatment.
The goal of criminalizing drugs was to stop the production, distribution and sale, but after decades and billions of dollars spent, that hasn't happened.
---
MORE ON PEEL'S BATTLE AGAINST THE OVERDOSE CRISIS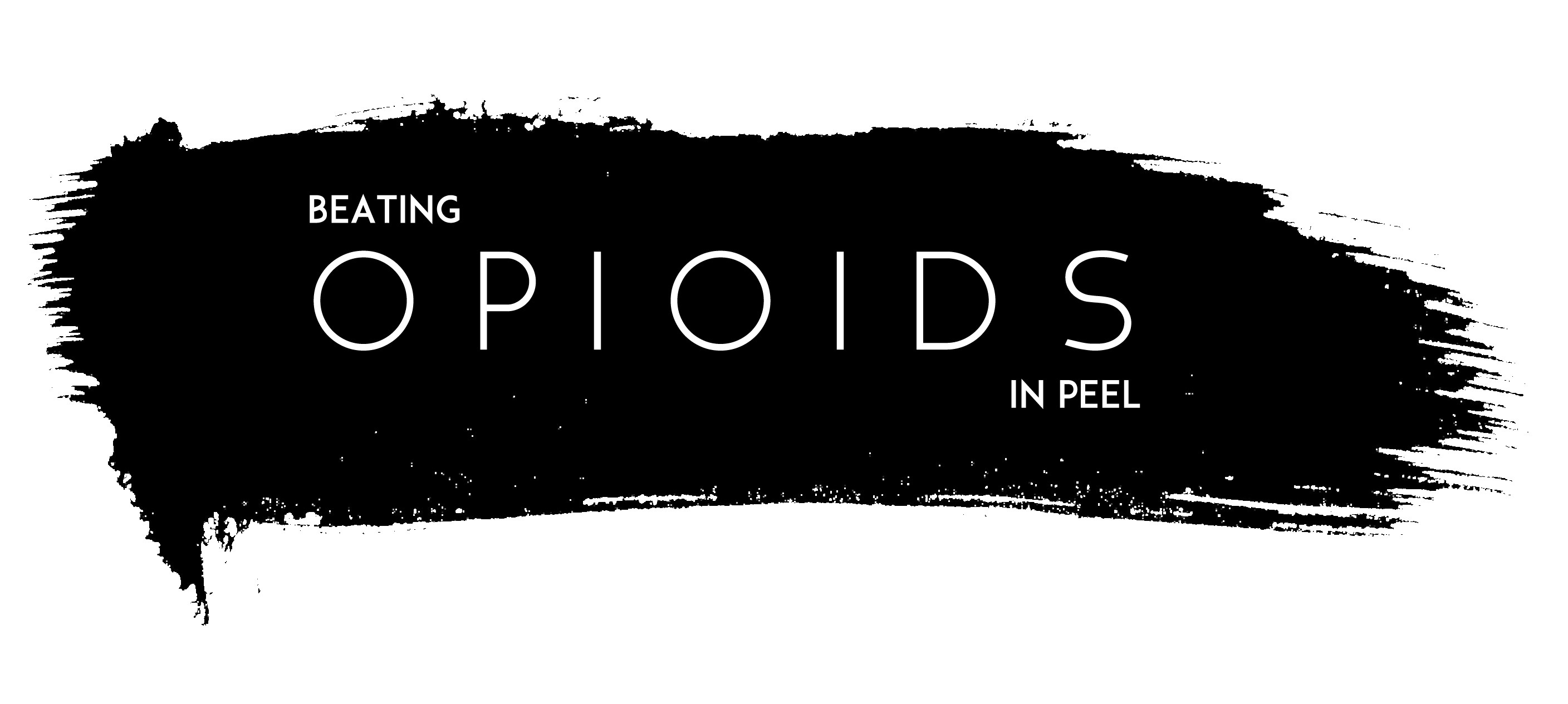 A look inside Peel's plan to turn the tide on the overdose crisis
---
"We're seeing more drugs entering the countries, more people using them. [Criminalization] doesn't act as a deterrent and what it does, in terms of the substance user, is criminalizing somebody, it automatically stigmatizes that person," Chalcraft says.
Decriminalizing simple possession does not equate to legalizing black market drug dealing. Gangs or others caught trafficking large amounts of drugs would still be charged. But on the street, if someone is caught with a small amount of drugs they were clearly planning to use themselves, instead of arresting them and putting further strain on the criminal justice system, they are released with a warning or small fine, and pointed to services that assist them with their addiction.
Apart from the practical aspects of a decriminalization model, it not only has the potential to alleviate pressure on the court and justice system, but carries the potential to shift the collective attitude toward the drug using population. Decriminalization would help crush the stigma associated with drug use, prevent people from using alone in back alleys or trap houses, and allow them to come forward where they can either use in a safe, controlled space, or even find a path to recovery. Decriminalization would also allow the easy implementation of safe supply programs, which provide access to a clean, controlled amount of prescription opiates to drug users.
Peel has seen its fair share of overdoses related to tainted drugs, in particular, fentanyl, a powerful opiate which has played a role in 80 percent of Peel's overdose deaths since 2017. Especially concerning is the emergence of drugs such as benzodiazepines or derivatives, which have shown to be somewhat resistant to the overdose reversing compound, naloxone.
"It's not going to be one singular thing that's going to make the difference, I think we need to take a very different societal shift and I think decriminalization would allow that shift to fully happen," Chalcraft says.
While Premier Ford has made his beliefs known, and any change in the status of drug use would require heavy political lifting at both the provincial and federal level, the Region of Peel has not completely ruled out the idea. The Region's opioid strategy includes an effort to "explore the impact of drug decriminalization" as a long-term priority.
The Region is also investigating the potential for a safe-consumption site in Peel, which is essentially a decriminalized space to use drugs safely.
A needs assessment for such a facility was presented to regional council late last year. The analysis found that while 61 percent of Peel's population had concerns about such a facility, there was a clear need for such a site, with preferred locations being either downtown Brampton or Cooksville in south-central Mississauga.
The eventual approval of any location will require future studies and a greenlight from other levels of government, including funding and an exemption under the federal Controlled Drugs and Substances Act.
---
Email: [email protected]
Twitter: @JoeljWittnebel
---
COVID-19 is impacting all Canadians. At a time when vital public information is needed by everyone, The Pointer has taken down our paywall on all stories relating to the pandemic and those of public interest to ensure every resident of Brampton and Mississauga has access to the facts. For those who are able, we encourage you to consider a subscription. This will help us report on important public interest issues the community needs to know about now more than ever. You can register for a 30-day free trial HERE. Thereafter, The Pointer will charge $10 a month and you can cancel any time right on the website. Thank you.


Submit a correction about this story