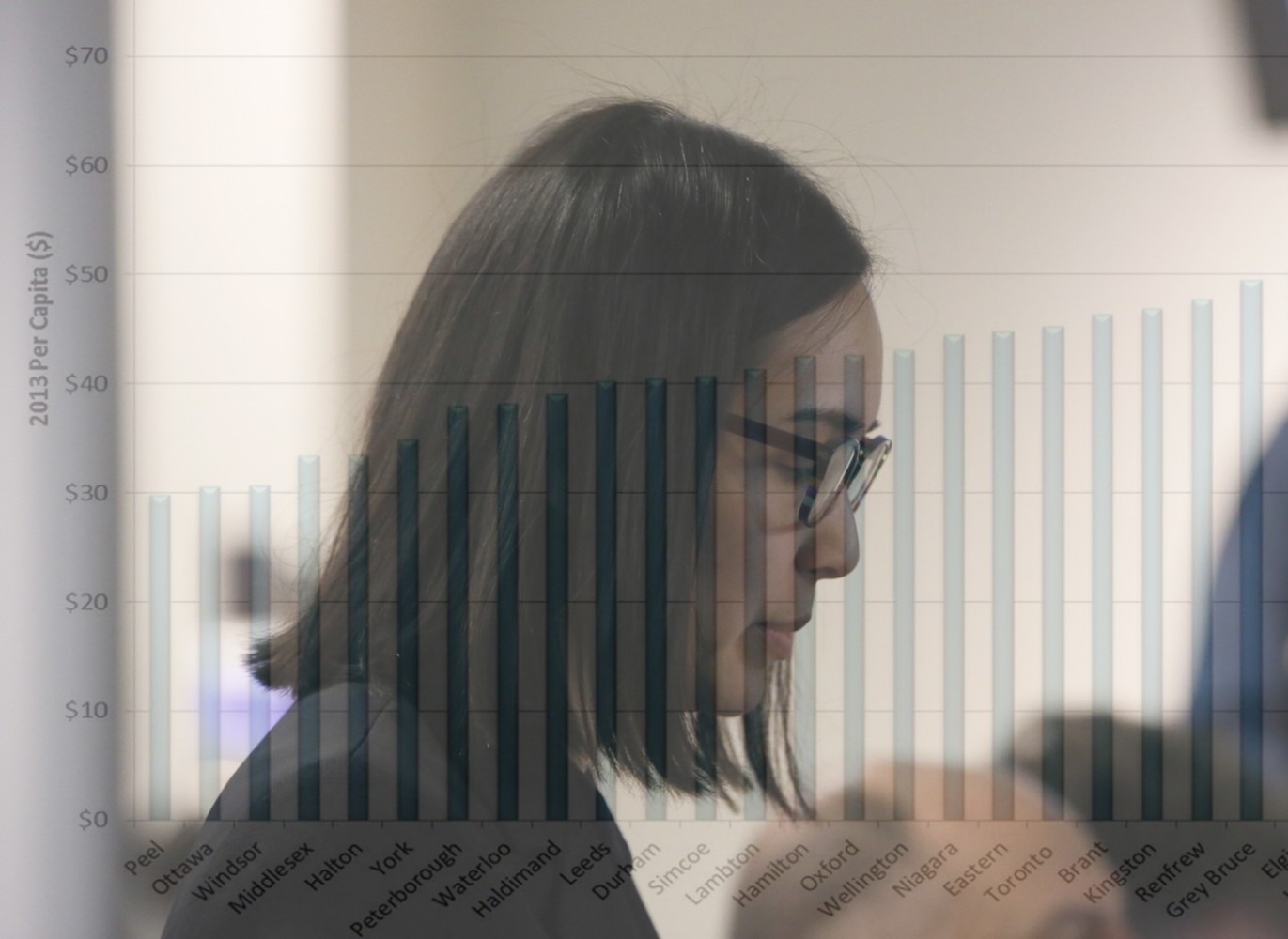 Photos by Joel Wittnebel/Mansoor Tanweer/ Graphics from Peel Public Health/Government of Ontario
Peel council trying to help public health unit after alarming report on chronic underfunding
It's no secret that the early years in a child's development are some of the most crucial, with the first six years viewed as the most important for brain development.
That's why Ontario has a Healthy Babies, Healthy Children program, designed to provide valuable knowledge and skills to parents during and after pregnancy to help them deal with the life-changing nature of having a newborn and set them on a healthy path. It directs parents with special challenges toward community resources such as help with nutrition, parenting programs, or family literacy programming.
Peel Region has more than 92,000 children under the age of 6, and approximately 15,700 infants born each year. But restricted funding means not all parents of these children will be able to access this program.
And it's not the only public health program that falls short in Peel, in part because the regional health unit receives provincial funding at one of the lowest per capita levels in the province, which means its directors must make difficult decisions about programming.
In some parts of Ontario, children now receive an automatic screening upon reaching kindergarten to check for potential vision disorders such as amblyopia, often described as a "lazy eye," which, if detected early, can be corrected to prevent vision loss.
"Childhood vision screening programs have potential to detect these and other eye conditions, and thus benefit an affected child's visual and general development," according to Public Health Ontario.
This program, implemented last year, is supposed to be carried out by local public health units. But there was no funding attached to that requirement, and in Peel Region, it hasn't been implemented.
Peel's chief medical officer, Jessica Hopkins, brought clarity about how these programs are failing to reach Peel kids while answering questions from Brampton Mayor Patrick Brown at last week's regional council meeting where several members expressed concerns about the report.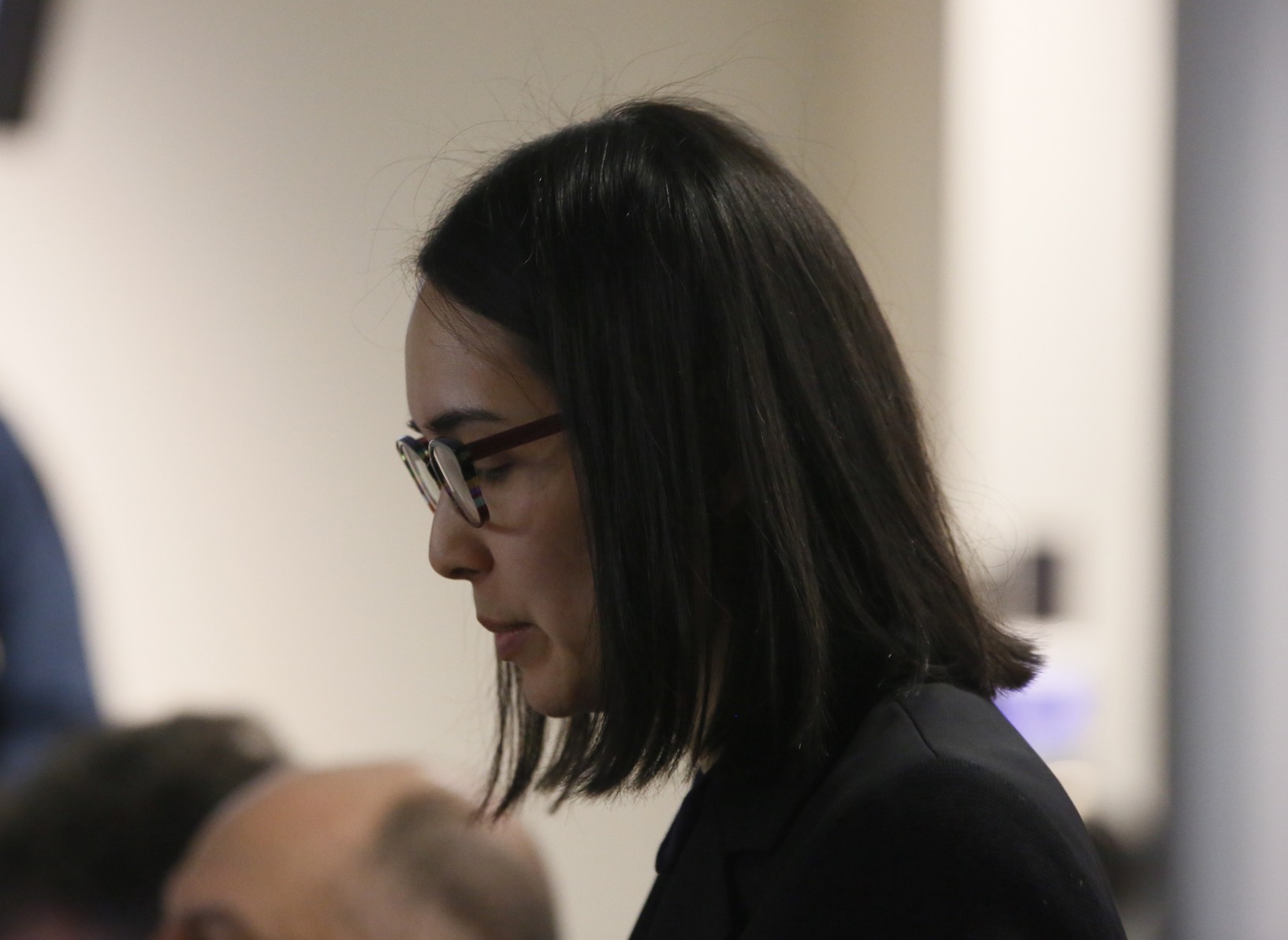 Dr. Jessica Hopkins
Hopkins was there to present an update on the unit's successes over the past several years, of which there have been many. However, it was also clear that the province could be doing much more to help the public health unit deliver essential programs.
Most of the 35 health units in Ontario rely on the provincial government for about 75 percent of their funding, while local municipalities make up the remaining 25 percent. In Peel Region, however, the Ontario government's contribution accounts for only 63 percent of the unit's budget, while the regional municipalities must make up the remaining 37 percent.
It's a situation that has unfolded slowly in recent years, driven by the region's rapid growth and exacerbated by the fact that provincial funding was never really at an adequate level to begin with.
That's not news to the public health unit or many local councillors, and it's not expected to change any time soon under Premier Doug Ford's government.
"Given the current political environment, we expect funding restraints to be an ongoing concern," Hopkins said. That is, unless the region's elected officials manage to advocate more successfully for the region's "fair share," with a groundswell of public opinion.
The funding model for public health in Ontario has been a roller coaster for the better part of 20 years.
In the early '90s, Ontario maintained a 75/25 percent funding split for mandatory public health programming, which includes issues such as controlling infectious and chronic disease, environmental health, injury prevention and family health. However, under Premier Mike Harris, funding for public health was completely downloaded onto the municipalities, a process that was completed by 1998. That year, the province granted a whopping $0 to Ontario municipalities to assist with public health. The download lasted only a year, and in 1999, the province moved to a 50/50 split funding model.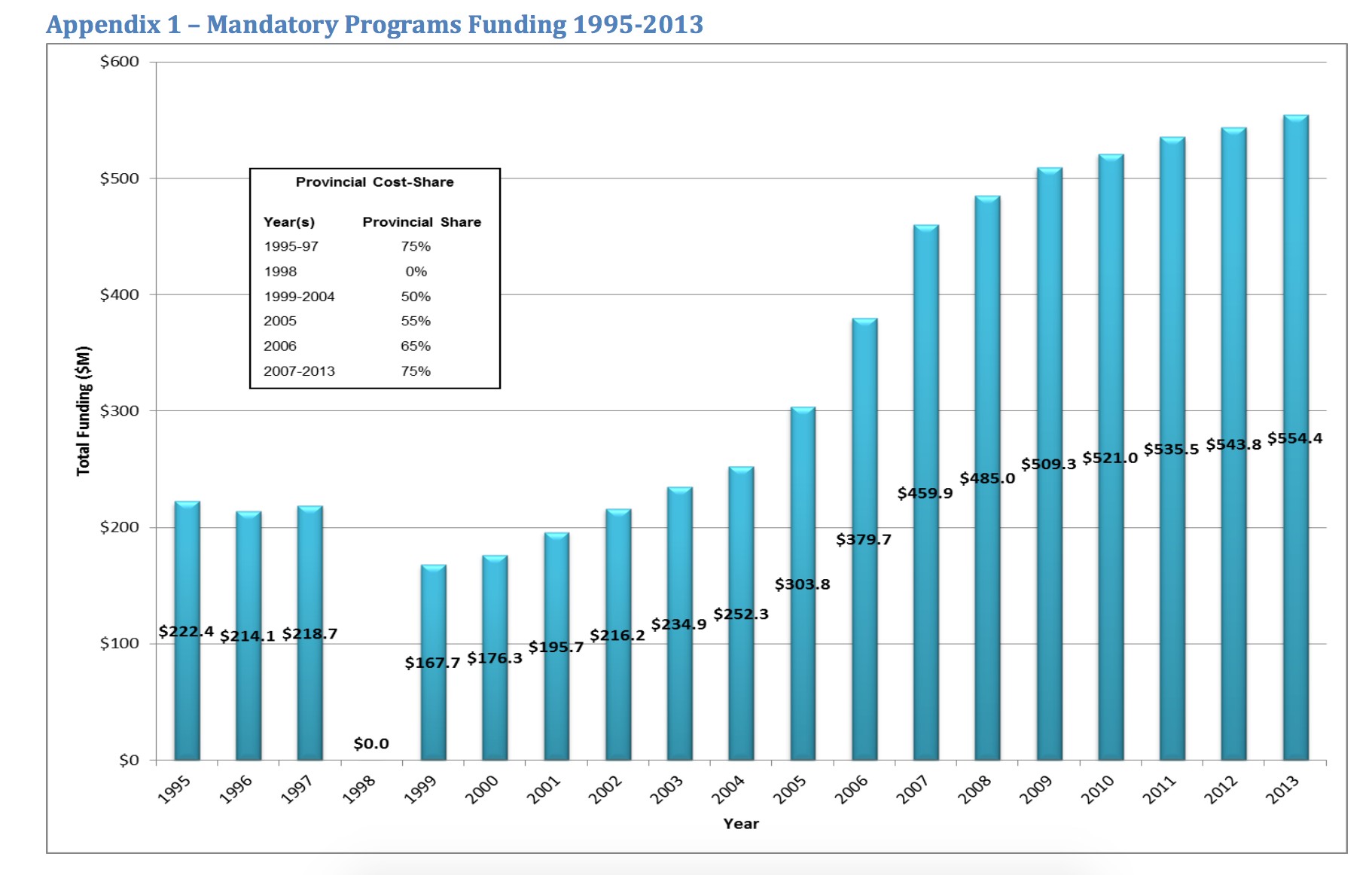 In 2005, the funding was increased further as the province began phasing in a return to the old 75/25 split, after the fallout from two major public health crises: the e. Coli outbreak in Walkerton in 2000 and the SARS epidemic in 2003.
The plan was to return to the 75/25 split within three years, but this was never quite completed. The funding was capped in 2011, when only 17 public health units had reached the 75/25 goal.
In 2013, a review completed by public sector health representatives, studying three years' worth of funding data, laid out the discrepancies created in public health funding.
Peel was at the bottom of the list, with per capita funding of only $29.83, the lowest of all health units in Ontario.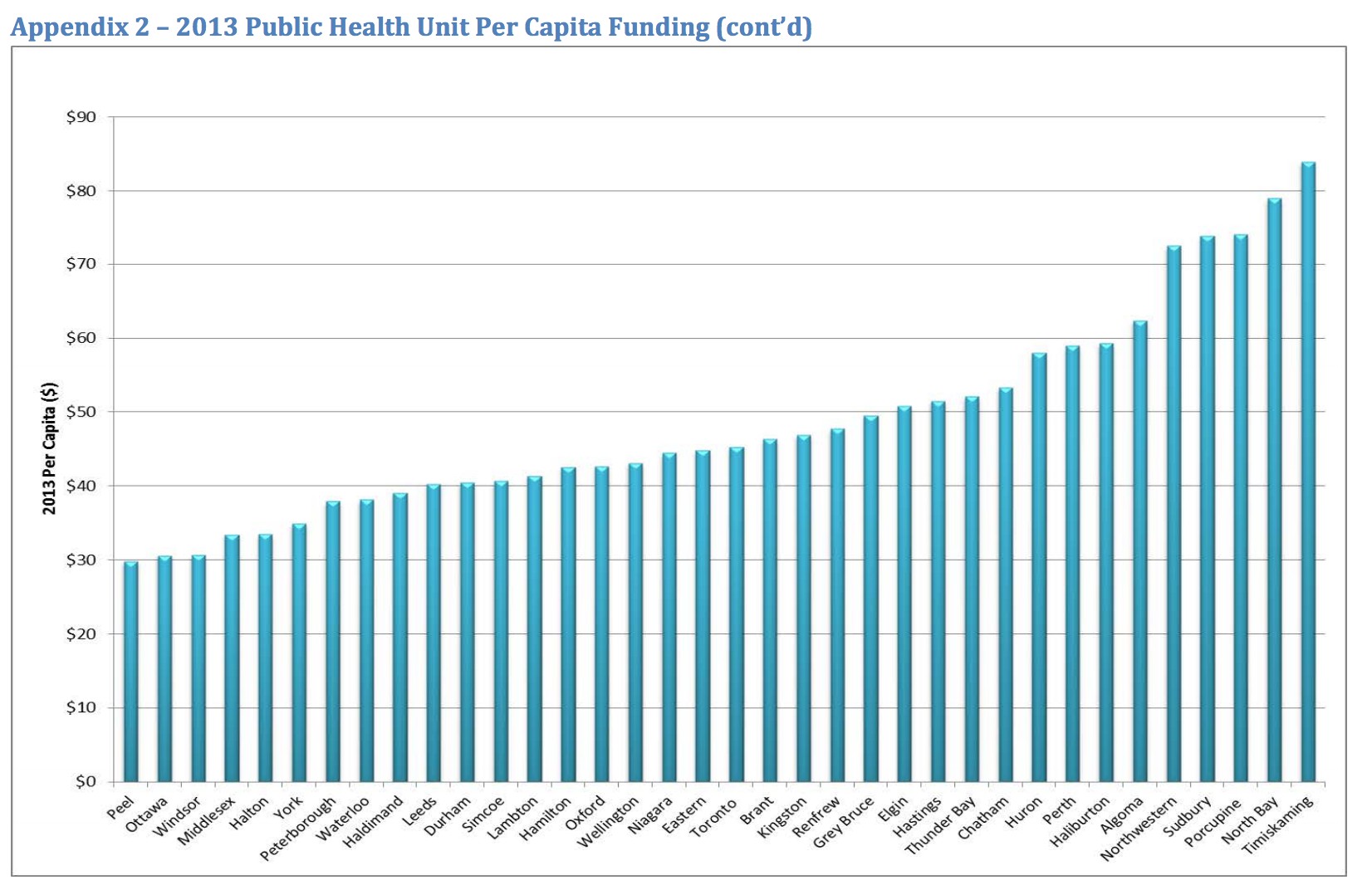 "Public health is one of the few areas where provincial funding is not governed by a formula for its distribution. As a result, the Ministry cannot explain or justify the variation in per capita funding levels among public health units," the panel's final report stated. "In addition, a number of reports and stakeholders have recommended that the Ministry allocate provincial funding for public health units more equitably, using indicators that reflect service costs and the relative health needs of communities."
The Funding Review Working Group recommended the province look to creating an "upstream" funding approach. This means that while taking into consideration public health infrastructure costs and the size of the population under the health unit's purview, the province would also incorporate an "equity-adjusted population model" that considers socio-economic factors in determining the level of funding — such as particular health risks (the prevalence of smoking and obesity, for example), special-need populations (high populations of aboriginal people, recent immigrants, visible minorities) and other service costs (cost of living, geography, language).
In 2015, the government took the working group's advice and implemented the equity-adjusted model. This meant that Peel's rapid growth was finally considered a determining factor when the province moved to set public health budgets.
"As Peel was historically underfunded compared to other health units, Peel benefited from the equity-adjusted model and saw an increase of $5.39 million in Mandatory Program funding over the last two years," says a December 2017 report from Hopkins to regional council. Following that report, council wrote to the premier, requesting that the equity-adjusted funding model and growth funding be continued.
The change temporarily eased the burden and made planning easier for the health unit. Typically, the region sets its budget in the first quarter of the year. However, the province usually doesn't announce the funding for public health units until the third or fourth quarter, which means the region typically relies on the previous year's approved funding in its planning for the year ahead.
After the provincial funding was announced, the public health budget ended up with a $1.85 million shortfall for 2017, which meant that Peel Region was contributing $9.1 million more than its 25 percent share of the funding. (In 2017, Peel's Public Health unit operated with a total budget of $89 million.)
A similar situation was seen in 2018, when the region anticipated a 3 percent funding increase from the province, but was notified that funding would be frozen for the year, resulting in a $400,000 shortfall.
In 2019, a budget document shows that the province will be providing an additional $1.1 million in needs-based funding, but because of previous funding dips, there's still a $300,000 shortfall this year.
Put simply, it's still not enough.
"Provincial funding received is currently insufficient to meet the Ontario Public Health Standards in full, and as a result, Public Health prioritizes its efforts and activities towards those areas of greatest need as identified through health status data," the region's budget document explains. "Council is advised when there are significant risks in not meeting the standards. The 2019 Budget assumptions for provincial funding recognize that in some programs the level of funding falls short of prescribed formulas and/or does not recognize the needs of a growing population. Funding to cover inflation has been assumed for the 2019 Budget but there is significant risk that the payment will not be provided, which will impact service levels."
"We really need to be going to the province and say[ing], we need your help," said Caledon Councillor Annette Groves. "It's very important to keep people healthy; without people being healthy they can't go to work, and if you can't go to work, that can't be good for the economy."
"It's painful," said Peel Region chair Nando Iannicca. "It's not going to get better until we keep pounding away."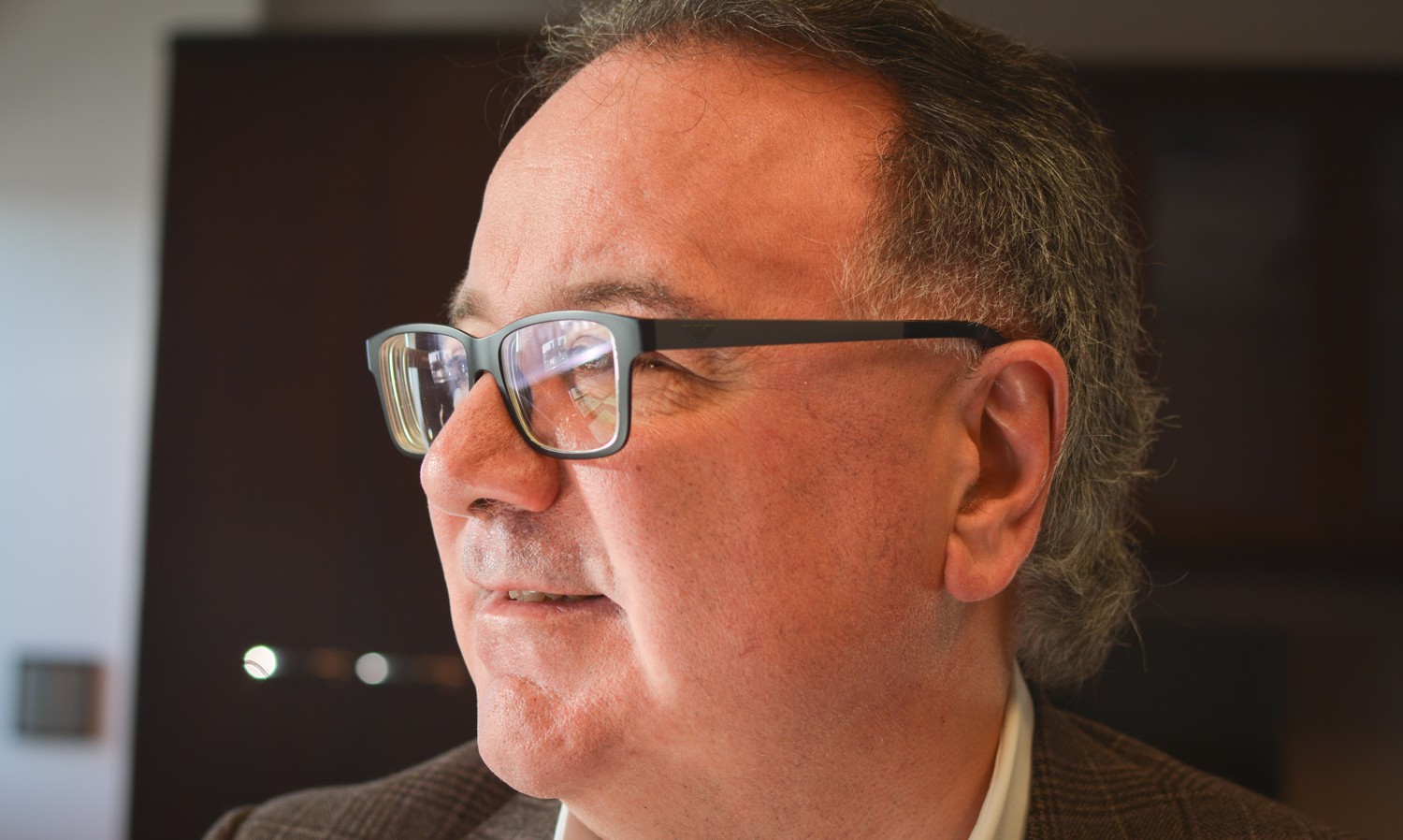 Regional Chair Nando Iannicca
To date, the Ford government has not shown much interest in assisting Peel Region's growing healthcare needs, especially Brampton, where hospital bed shortages made the phrase "hallway healthcare" a common expression in Ontario.
In the Central West Local Health Integration Network (LHIN), there are only 0.96 beds per 1,000 residents, meaning patients in this area — which includes Brampton, Caledon, Dufferin, and the North Etobicoke/Malton area — are less likely to get a bed in a timely manner when they visit a local hospital.
Between April 2016 and April 2017, 4,352 patients were treated in hallways and other makeshift spaces at Brampton Civic Hospital, according to an internal memo written by the CEO of the William Osler Health System and released by the Ontario NDP.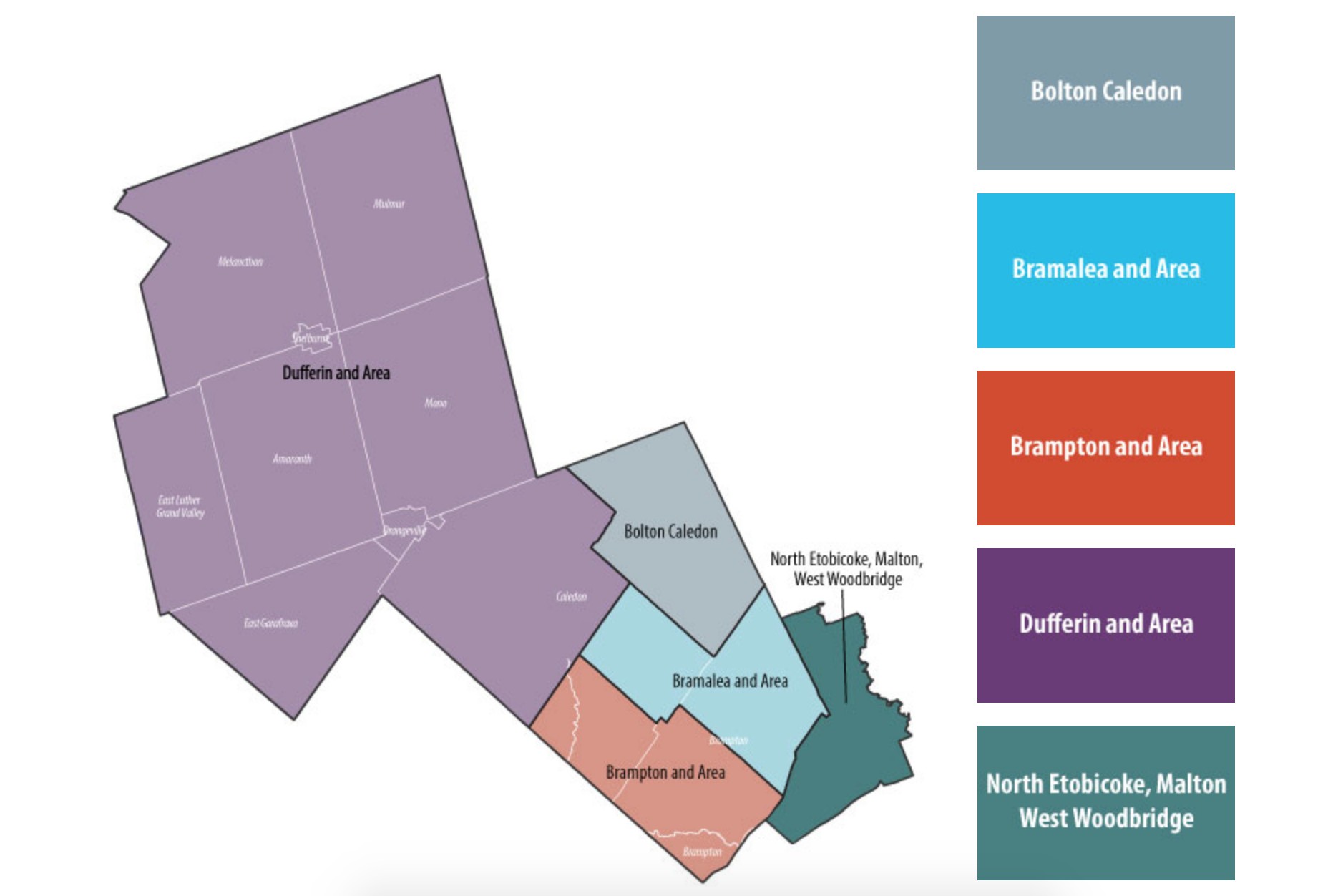 The Central West LHIN
That made last fall's provincial announcement of $90 million to aid capacity in hospitals to cope with flu season all the more surprising when Brampton was completely left out. The PCs also voted down a move by the NDP at Queen's Park to move ahead with an additional full-service hospital in Brampton.
Brampton's trio of NDP MPPs are calling on the majority PCs to step up and address the urgent need in Peel.
"Brampton is one of the fastest-growing and youngest communities in Canada, filled with families that are trying to build a better life for their children. But for 15 years, the Liberal government let Brampton families down by freezing and cutting health care funding, causing waits to get longer and the hallway medicine crisis to worsen. Now, instead of fixing the problem, Doug Ford's Conservatives are making it worse," reads a collective statement from MPPs Sara Singh (Brampton Centre), Gurratan Singh (Brampton East) and Kevin Yarde (Brampton North), provided to The Pointer.
"They used their majority government to shoot down NDP legislation that would have built a new, desperately needed hospital in Brampton. They've been caught red-handed scheming behind closed doors to cut frontline care, add even more burdensome bureaucracy and turn our health care system into a cash cow for private corporations," the statement continues. "With this report from Peel Regional council, we are seeing that Ford's government is leaving Peel Region in the lurch once again, with drastic underfunding. This is unacceptable, and it is putting the health of Brampton families at risk. The people of Peel Region deserve more from their government, not less."
Through a spokesperson, Brampton West PC MPP Amarjot Sandhu tells The Pointer he's aware of the concerns and "would like to see major improvements in healthcare in Brampton."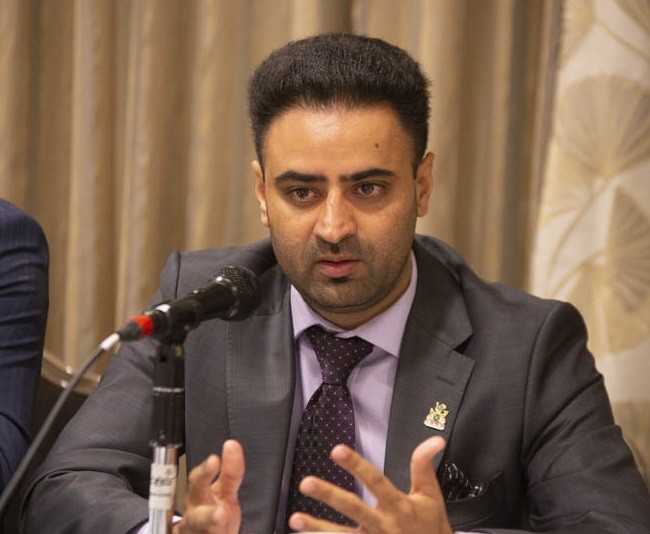 Brampton PC MPP Amarjot Sandhu
He adds that he's been in "constant contact" with the Minister of Health and "we are working together to improve healthcare in Brampton."
"Health care is the number one issue in Brampton and MPP Sandhu will continue to fiercely advocate for our city. Ontario's fiscal challenges notwithstanding, MPP Sandhu is committed to ensuring the delivery of better healthcare for all Brampton residents," spokesperson Graham McGregor said in an email.
Sandhu was absent from the Legislature for the October vote on the NDP motion to proceed with building another hospital in Brampton, which was defeated by his colleagues in the majority PC government. Brampton's three NDP MPPs have criticized Sandhu and fellow Brampton PC MPP Prabmeet Sarkaria, who also failed to show up for the vote on the motion to expand hospital service in Brampton, for their continued lack of advocacy on badly needed healthcare improvements in the city.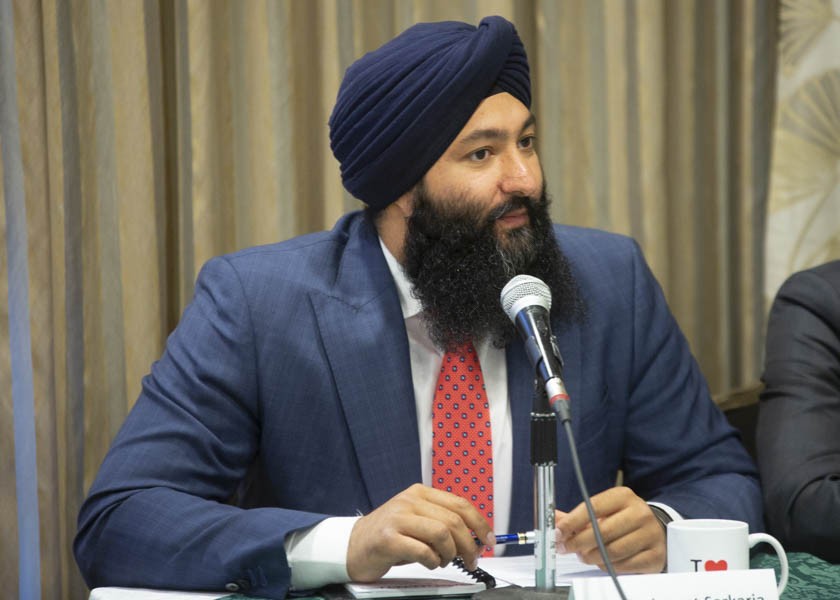 Brampton PC MPP Prabmeet Sarkaria
Currently, the region's public health unit is planning for every scenario. Work is "near completion" on a 2020-2030 strategic plan to help address emerging health priorities, and in the spring, council can expect to receive a more complete picture of Peel's current health climate with a comprehensive health status report.
"The focus of the 2020 Strategic Plan will be on addressing the most pertinent and emerging public health issues of our unique population, including factors influenced by our diversity," regional spokesperson Lesley Hudson wrote in response to questions from The Pointer about the report. "Examples of priority areas under consideration could include reduction of the risks associated with diabetes, support for mental wellbeing, including substance use, and modifiable social disadvantages that can lead to preventable health disparities."
Hudson says many potential scenarios are considered when planning the financial side, "including zero increase in Provincial funding."
Peel Public Health uses population health data and evidence about the most effective interventions to ensure the region gets the most bang for its limited bucks.
It's shown its ability in the past to get creative with limited funds to meet the needs of a growing and increasingly diverse population. In 2018, the unit dealt with 128 infectious disease outbreaks (in community and institutional settings), administered 62,000 immunizations and distributed 736,814 vaccinations. Tobacco enforcement, youth dental screenings, and promoting health living and eating in Peel Region schools were also parts of the unit's 2018 accomplishments. Since 2014, the unit has signed 261 schools to the High-impact, Easy Approach Leading to Healthier Youth (HEALTHY) pledge program, which targets healthy eating and physical activity interventions in schools, and has supported 221 Peel student nutrition programs.
Some programs are at risk because of tight funding. The strategic planning process focuses on putting resources into efforts that evidence shows will have the greatest impact on the health of Peel residents, working in partnership with other Regional departments, municipalities, health care organizations, school boards. For example, it has boosted digital services that enhance reach at lower cost.
Mental health and addictions programs are among those feeling the pinch of the unequal per capita funding.
In response to Hopkins' report, regional councillors are looking to fire back at the province, something they've done many times in the past. "It's a pretty thick file because we've been beat up over the years in terms of our fair share," said Region chair Iannicca.
Council asked staff to come up with a summary of past attempts at reaching out to the province on the public health issue, through correspondence or public relations campaigns, to get a handle on what has and hasn't worked. They also want an idea of the "ticking time bombs" the region might be dealing with in terms of potential health risks.
Armed with that information, Iannicca said at the Feb. 14 meeting, the council will have a fuller discussion about its "renewed plan of attack."
"This needs to come back because it will be one of the biggest, if not the largest, issues we have going forward."
The City of Brampton wants to bolster the region's efforts. A day ahead of the the regional council meeting, Brampton's committee of council approved a motion to create a "Fair Deal for Brampton" campaign "to raise awareness to the provincial government over Brampton's lowest per capita healthcare funding in the province and need for fairer health care funding and services."
The PR campaign will be implemented under the guidance of a task force that includes Councillors Doug Whillans, Charmaine Williams, Rowena Santos and Gurpreet Dhillon.
Email: [email protected]
Twitter: @JoeljWittnebel
Submit a correction about this story