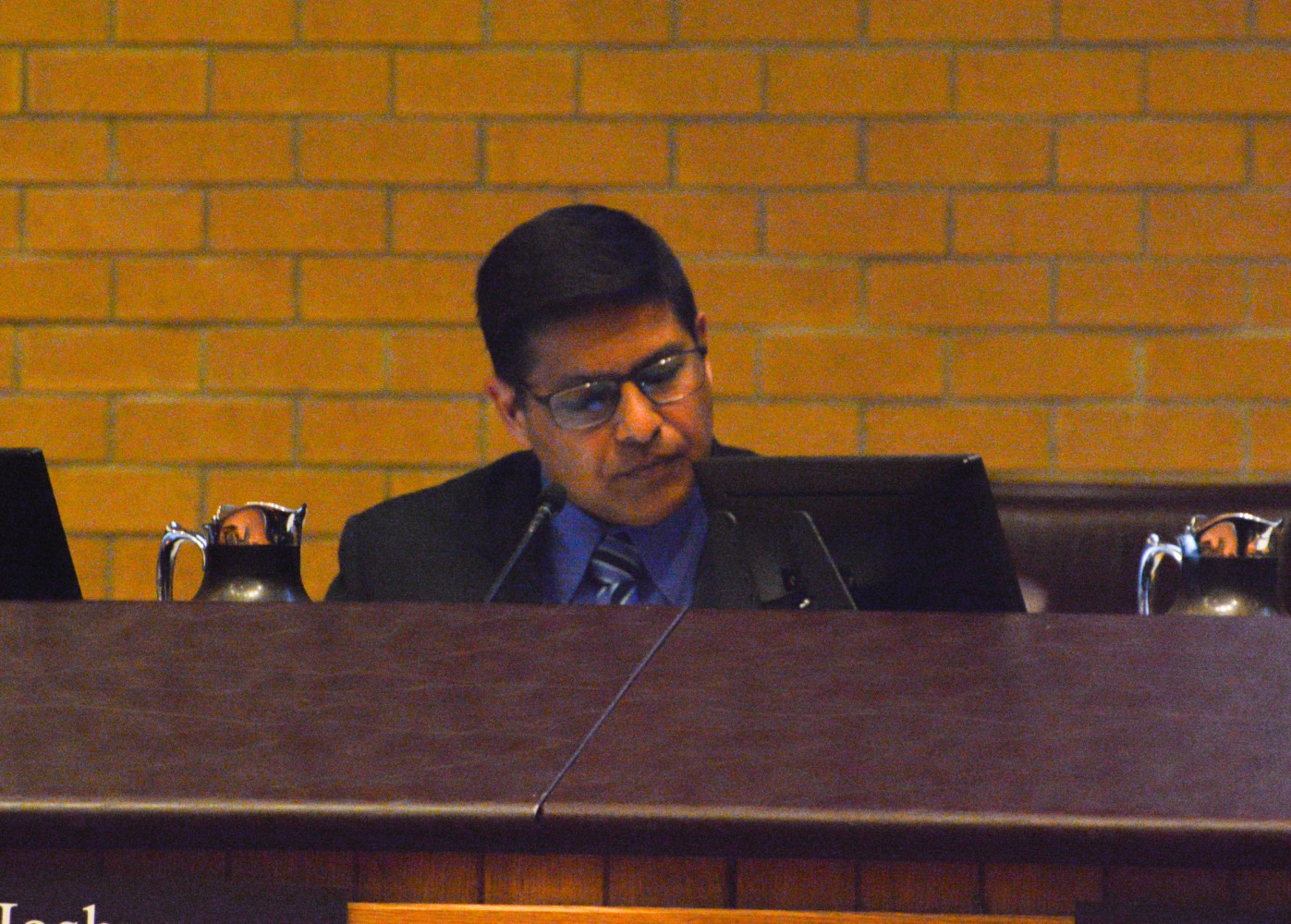 Photos from The Pointer file/Romana Siddiqui/Government of Ontario
A 'shameful' lack of action; Council of Canadian Muslims demands PDSB chair and director resign
The National Council of Canadian Muslims and Muslim Council of Peel have joined a diverse and growing list of voices calling for change at Peel District School Board. In a joint statement released Thursday, the organizations demanded the resignation of Director of Education Peter Joshua and Chair Brad MacDonald after the publication of a scathing independent investigation into PDSB.
The statement calling for MacDonald and Joshua's resignation came on the heels of an investigation into PDSB's cooperation with binding anti-Black racism directives from the Ministry of Education. A report, written by independent investigator Arleen Huggins, found the school board and its senior officials lacked the will and ability to improve the organization.
The investigation was ordered by Education Minister Stephen Lecce less than two months after the provincial government published a damning review of the school board that found systemic issues of racism, Islamophobia and other forms of discrimination. Unnerved by reports of inaction by the board, Lecce appointed Huggins to investigate PDSB's compliance at the end of April.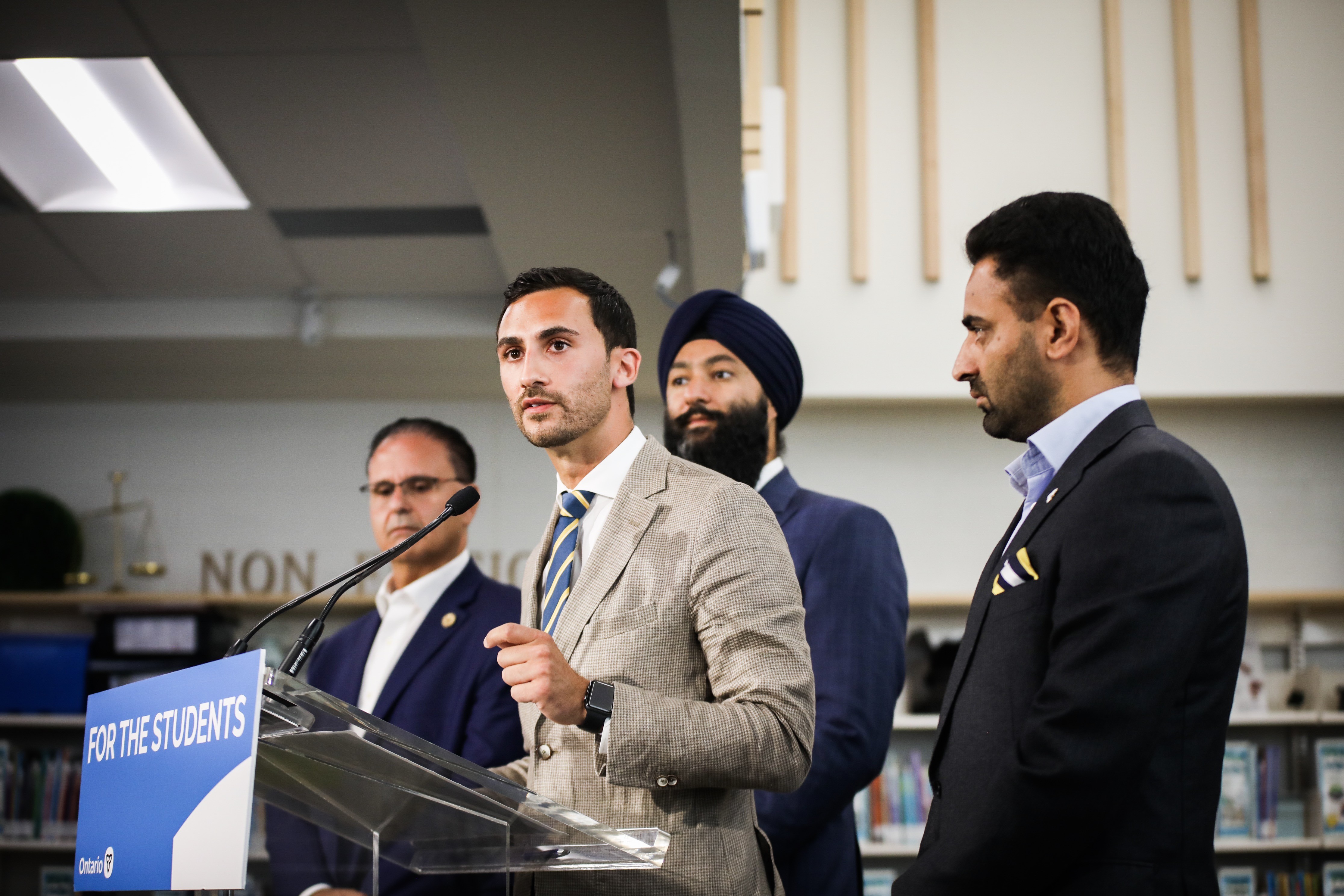 Education Minister Stephen Lecce
Her report was completed and submitted on May 15 and published Monday.
It is laden with examples of denial and stubbornness from the board. In a notable extract, Chair Brad MacDonald told Huggins he felt that the "community has been after us" and said "it is against our human rights to force us to apologize."
Fresh from reading the report, one of the country's largest and most active Muslim groups has called for immediate change.
"Based on the independently-drawn conclusions about the PDSB, our organizations — which include membership from Black Muslim students and parents — have lost faith in the Board of Trustees and the Director of Education," the group said in a statement shared on social media.
Romana Siddiqui, a Muslim parent who has three school-age children in Peel, told The Pointer the feeling among parents on the ground is similar. Siddiqui is in the process of organizing with Muslim parents to discuss and advocate on the issue of Islamophobia within the PDSB to be considered alongside anti-Black racism.
"We don't want our concerns about Islamophobia to take away from the focus of anti-Black racism, we feel like we can be allies by working together," she told The Pointer. "We also know they [Black communities] have struggled for so long and so hard, we don't want them to feel displaced that we're also asking for a spot at the table. We are aware of that and we want to be sensitive to that, but I think there's room … a lot of Muslims also co-identify. There is a big space for overlap and to work together."
Siddiqui says she is inspired by how the Black communities in Peel have organized and that she feels their pain.
"I look to them as inspiration, but it's profoundly sad that [that] came out of a lot of grief," Siddiqui said. "I don't envy them because they had to do it because of such terrible circumstances, but I can still take inspiration from how they're doing it and the struggles that they've to go through."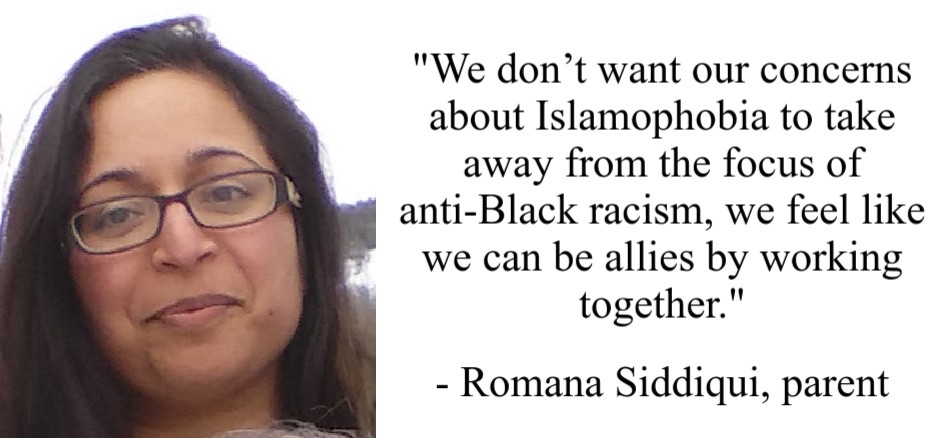 Like many parents with children at PDSB, Siddiqui has seen the issues outlined in the Ministry of Education's review of the organization first hand. Before moving to Peel, she lived in Kingston and London, Ontario, where she experienced positive attitudes to her attempts to share her faith with students.
As an active parent in the school community and a practicing Muslim, she always looked to explain her faith to young people. In Kingston and in London her efforts were supported and welcomed. In Peel, she says they were shut down.
"My experience in Peel was very different than when we were living in Kingston and when we were living in London," she explained. "What I try to do is, around Muslim holidays, I would ask if I could come in and do a little presentation, maybe a craft, to share some food or something and just talk about our celebrations."
In Kingston, staff and officials were delighted by the offer. On one occasion, they requested she repeat a particular presentation to five or six different classes. Siddiqui spent an entire day going from classroom to classroom sharing her religion and culture with children who may not have been particularly familiar with the Islamic faith.
The teachers and principals in London were equally welcoming.
"In Peel, I was shut out," she said. "I was literally told 'No, we don't allow that.' I was not welcome. It was very bizarre to me because I actually thought that Mississauga would be more open and more welcoming because the demographic is such that half the students at least are racialized."
---
Previous coverage of PDSB in The Pointer:
---
The issues Siddiqui raises have been well-documented, with Isamophobia and anti-Black racism both persistent at PDSB.
Thursday's statement by NCCM marks the second intervention by the organization on the issue of Peel's school board. Last month, a statement was released regarding an Islamophobic comment made by the principal of Central Peel Secondary School in Brampton. The individual, Julie DeMaeyer, was suspended after making a "xenophobic and racist" remark at the end of May.
"Only a few weeks ago, NCCM demanded further action in light of alleged Islamophobic remarks made by Principal Julie DeMaeyer of Central Peel Secondary School in Brampton," the group said in their statement. "While PDSB did agree to instate a Muslim student affairs coordinator and commit to mandating anti-Islamophobia training across the PDSB in response to NCCM's demands, the reality is that anti-Black racism continues to be pernicious and systemic across PDSB, as has been exposed by Black parents organization, Advocacy Peel."
"We stand in solidarity with them."
PDSB confirmed to The Pointer that the investigation into DeMaeyer is ongoing.
The NCCM is not the only organization to demand change. The Ontario NDP have previously called for a harsher response from the Ministry of Education, while Mississauga Mayor Bonnie Crombie has also addressed the matter.
In response to the Huggins report Crombie said she was "disappointed that the PDSB has not made meaningful progress to address racism and anti-black racism in the governance of our schools and within the board."
In a statement, Director Joshua said that he "recognize[d] and accept[ed] the very real and serious concerns that are being expressed by members of the community."
"To date, as a school board, we have not effectively addressed anti-Black racism. We know we must do better. They are right to expect and deserve better from us, as educators," he said.
He said the board's implementation of the ministry's directives would "ultimately speak louder than words," adding: "we will get it done." The response then listed eight changes that had been made, including submitting proposed timelines for a de-streaming pilot, ceasing informal suspensions and the establishment of Black graduation coaches in four schools.
A list of actions included in the response from Joshua made reference to Islamophobia, but the rest of Joshua's written response to National Council of Canadian Muslims spoke only to anti-Black racism.
The response did not address the demand for him to resign.
---
Email: [email protected]
Tweet: @isaaccallan
Tel: 647 561-4879
---
Because of reduced incomes as a result of COVID-19 and the importance of the PDSB story to the communities of Brampton and Mississauga, the editorial team at The Pointer made the decision to make this article free to view. Traditionally, The Pointer operates on a paywall model of journalism and we do not carry advertisements, meaning our journalism is supported entirely from subscriptions. You can register for a 30-day free trial HERE. Thereafter, if you are able to continue subscribing, The Pointer will charge $10 a month and you can cancel any time right on the website. Thank you.
Submit a correction about this story