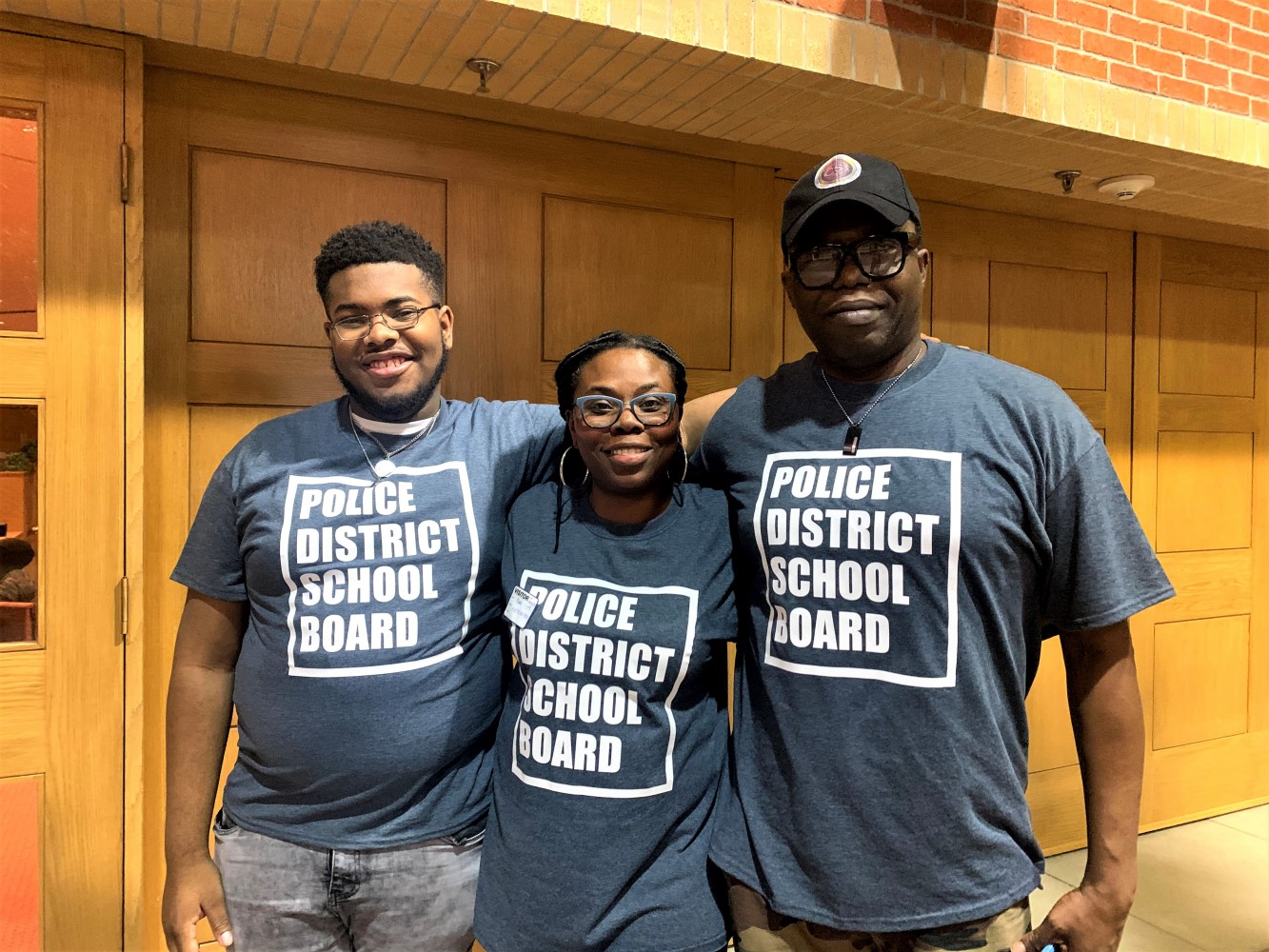 The Pointer file photos
NDP says PDSB leaders who have harmed Black students can't be trusted to hold themselves accountable
Members of the Ontario NDP, including Leader Andrea Horwath and three Brampton MPPs, have joined the growing number of critics demanding action against leaders in the Peel District School Board who continue to cause harm to students.
In a scathing letter sent this week to Premier Doug Ford and Education Minister Stephen Lecce obtained by The Pointer, Horwath heaped scorn on the current trustees and administration. Referencing the findings of the province's recent investigation of the troubled board, she pointed to a history of pain suffered by the Black community in Peel because of the harmful behaviour of some leaders.
"The review highlighted the board's failure to meaningfully implement the We Rise Together strategy, which was supposed to support Black male student achievement," Horwath wrote. "Astonishingly, there has been a historical, collective absence of a call to action to stop the harmful effects of anti-Black racism and to take responsibility for the poor outcomes of too many of our Black children."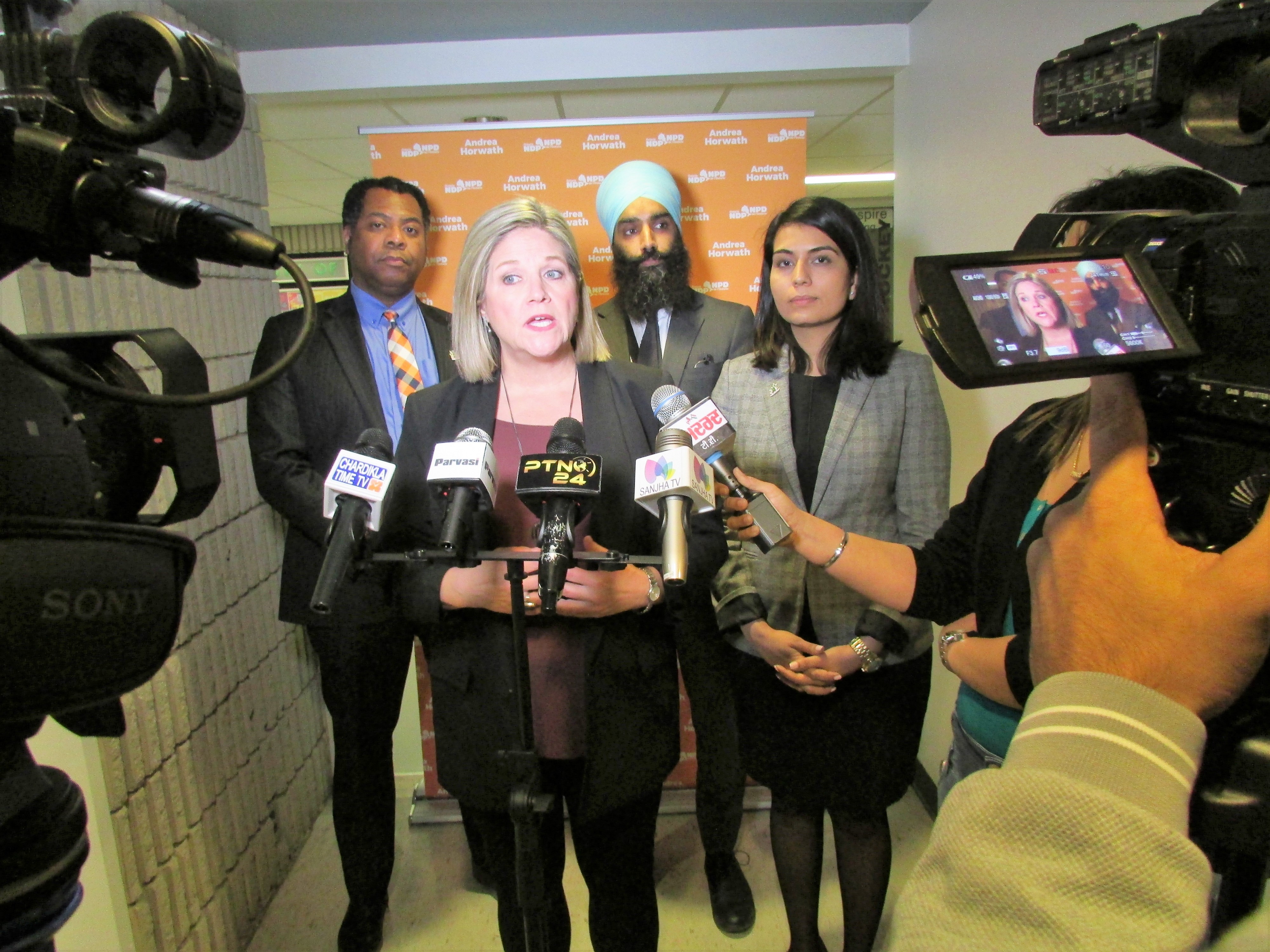 NDP Leader Andrea Horwath says the PDSB's leadership is incapable of fixing problems of systemic discrimination that it has contributed to
Demonstrating a lack of trust in the current board and its ability to self-evaluate, Horwath called for even stronger provincial directives. Referencing the current 27 mandatory steps handed to PDSB by Minister Lecce under the probe he ordered late last year, she said even stricter rules are required.
"The ministerial directives that you issued do not address this failure in leadership at all," the letter to Ford and Lecce continued. "There are no consequences for the violence that board leadership allowed to be perpetrated against Black students and their families. Instead, you have tasked the very people who allowed anti-Black racism to continue in Peel schools with its remedy."
A spokesperson for the Ministry of Education said it will not comment on Horwath's letter.
On March 13, Lecce handed down a shocking review of PDSB that found extensive issues with anti-Black discrimination and systemic racism. It ordered the board to mend its relationship with the community, outlining 27 binding directives that have to be implemented. There are firm deadlines from the ministry for the completion of the directives, with mediation on a number of issues and a performance review of Director Peter Joshua among the objectives.
In a board that serves a student body that is almost 85 percent non-white, while about 75 percent of its administrators and staff are white, it has failed to show this is not an issue.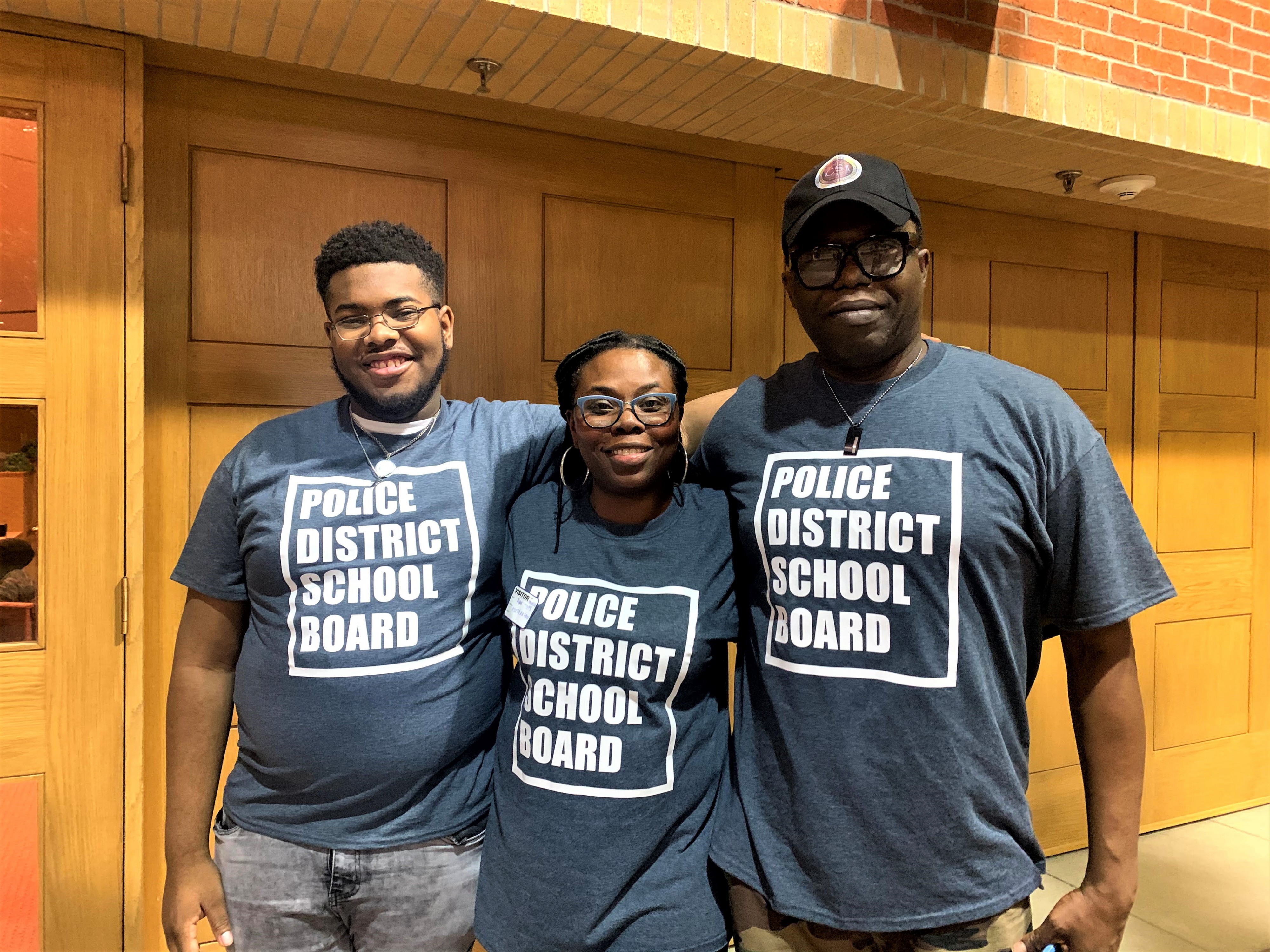 Evidence shows that PDSB has created a legacy of intimidation and harm that thousands of Black citizens have lived under
The review and meetings of the board of trustees provide evidence that the leadership of PDSB is unable to meet the expectations of the community and the ministry. It has repeatedly failed to address even the most basic issues to protect students and ensure they all receive equal opportunities for educational development in a nurturing environment.
Instead, the meetings of trustees feature members who ignore issues that impact the vast majority of students, such as: how is it ensuring that its teachers reflect the diversity of the community it serves; what is the board doing to ensure nepotism doesn't continue to see visible minorities shut out of teaching and administrative positions; why does evidence show glaringly higher rates of suspension for Black students, often for actions that do not warrant harsh discipline?
The board is now being forced by the provincial government to create equity and diversity scorecards for its performance in various areas; its trustees have been ordered to take mandatory training on human rights policy and codes of conduct; while PDSB Director Peter Joshua, who has never had a performance evaluation since taking the role three years ago, will now be subjected to one and will have his record on dealing with anti-Black racism, Islamophobia and other troubling, chronic discriminatory behaviour within the board, scrutinized.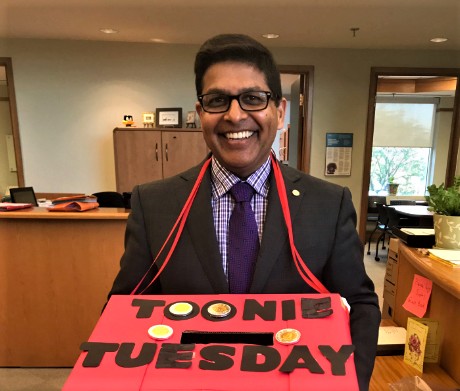 PDSB Director Peter Joshua
Joshua is the subject of alleged human rights violations against the board's head of equity and inclusion, Poleen Grewal, who filed her case last year with the Human Rights Tribunal of Ontario, laying out evidence that Joshua has repeatedly prevented her from doing her job. He denies the allegations.
Little more than a month after the province's directives to force change were laid out, the process came apart.
Trustees Nokha Dakroub and Kathy McDonald, two vocal supporters of the Black community, withdrew from the mandatory mediation. Both spoke to The Pointer, outlining their reasons for losing faith in the process.
"I can't say they're not interested in mediating and I can't speak for them, but I can say I feel that they're not interested in anything I have to say, that's for sure," Dakroub said. "That's how I feel: I don't see mediation working. It's that simple."
However, during a board meeting Wednesday, Chair Brad MacDonald maintained, to trustees and the public, that PDSB was following the directives. "Since our last board meeting on April 15, mediation has started with an independent mediator and interviews with trustees have begun," he said. "To respect the mediation process, and because we are bound for confidentiality, we cannot share anything else about this."
With the absence of the board's two most vocal critics, who have been the only voices among leadership bringing forward suggestions and highlighting current policies that need to be changed, it is unclear how MacDonald's claims of a smooth mediation process can be the case.
The day before, on Tuesday, Minister Lecce announced he was sending an investigator into the board to ensure the directives are followed, after the ministry determined that some of its directives may be in jeopardy with the board possibly unwilling to comply. He reiterated that he would not tolerate inaction or delays by the board and took the unprecedented step of appointing a third party investigator, lawyer Arleen Huggings, to scrutinize the board's behaviour.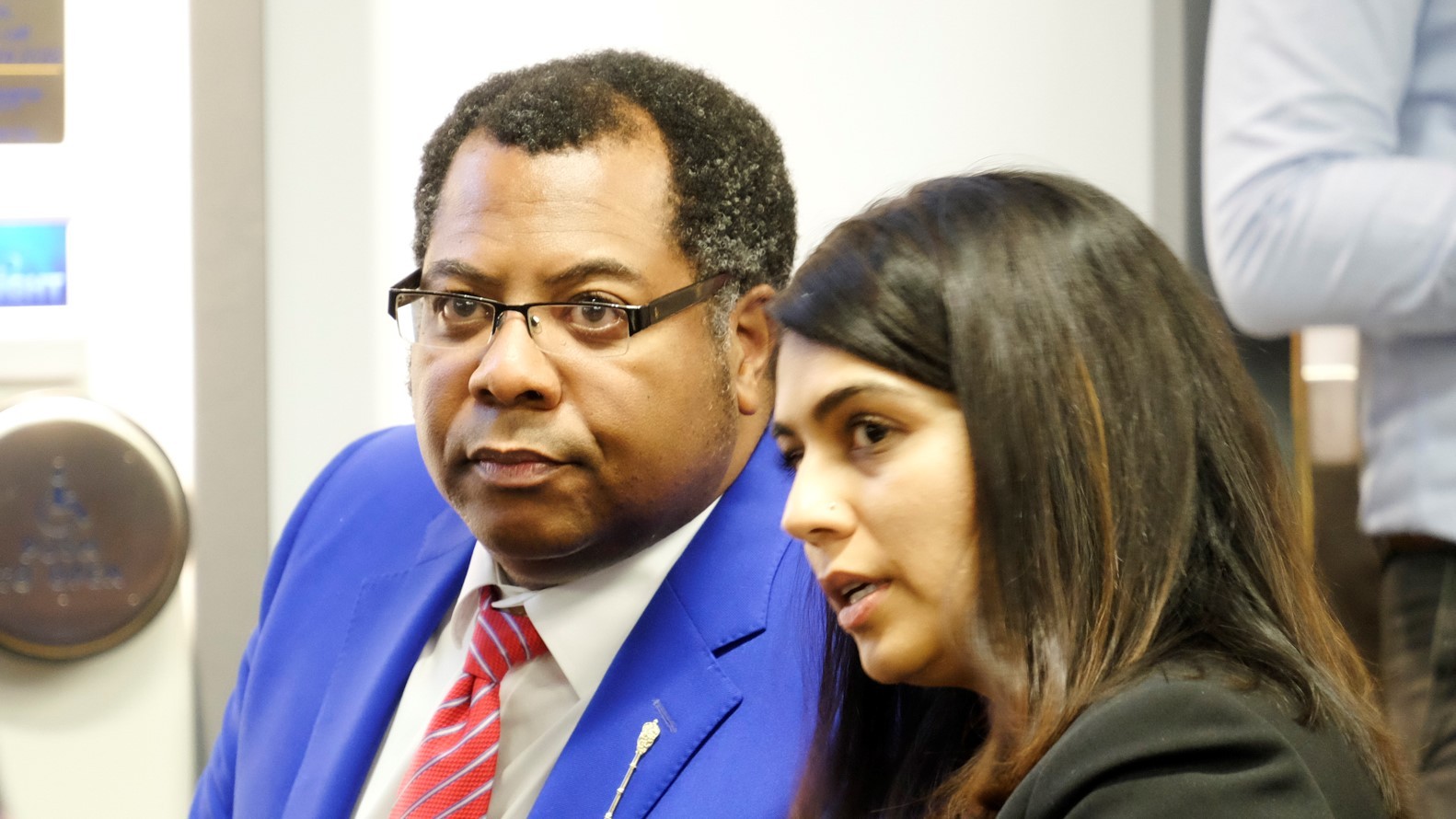 NDP MPPs Kevin Yarde and Sara Singh are all too familiar with the widespread discrimination inside PDSB schools
Brampton NDP MPPs Sara Singh (deputy leader), Gurratan Singh and Kevin Yarde all expressed their frustration with the current PDSB administration. They echoed calls from their party leader for even stronger directives from the province to force the board's leadership to listen.
Sara Singh, MPP for Brampton Centre, was born in the city she represents and attended a PDSB school. Casting her mind back, she believes the issue of anti-Black racism and discrimination in Peel schools in general stretches way back and the community desperately wants "some real systematic change" to a board that keeps failing them.
"It's really unfortunate that we've gotten to the point where we've lost confidence in the board to even carry out this work," she said. "I think what we need to see is elements of accountability, so that whoever is taking on the work of tackling anti-Black racism, the community will have faith in them."
According to Singh, the mood in Peel's Black community is one of continuing frustration. Many worry the board will use the minister's review to sweep issues away and rubber stamp directives instead of truly looking inward to create transformative change. Chair MacDonald's statement on Wednesday that mediation was continuing despite the absence of Trustees Dakroub and McDonald illustrates why some worry this will happen.
Dakroub and McDonald have called for a provincially-appointed supervisor at PDSB; someone installed to make decisions on behalf of board members and the director, who they say have fought to prevent change while protecting the status quo.
"I commend the minister for initiating this process, I think it has been a long standing issue and I have personally spoken with him about it," Singh said, adding the review laid the groundwork, but that directives should go further still. "I don't think it's partisan what is happening at PDSB, we should all want to tackle anti-Black racism whatever party we're standing for. I encourage him [Lecce] to continue that, but I also encourage him to listen very closely to what the community is telling him."
Lecce's actions, launching the initial probe, laying down 27 forceful directives, posting a tweet last week stating he would not tolerate "continued inaction" and then the bold, stunning move Tuesday to send in an investigator, suggest the minister is listening and watching carefully.
Kevin Yarde, Brampton North, echoed the concerns of his collegue. Asked if the current board or director should resign, he stopped just short of saying that's what's needed.
"[The solution] entails taking it more seriously, whether that [the resignation of Joshua and the chair] is the end result," Yarde said. "We can't keep going down the same path, something has to be done to address this anti-Black racism."
The province's recent actions illustrate Lecce's continued commitment to see the issues finally addressed. But for many in the community, tangible change can't come soon enough.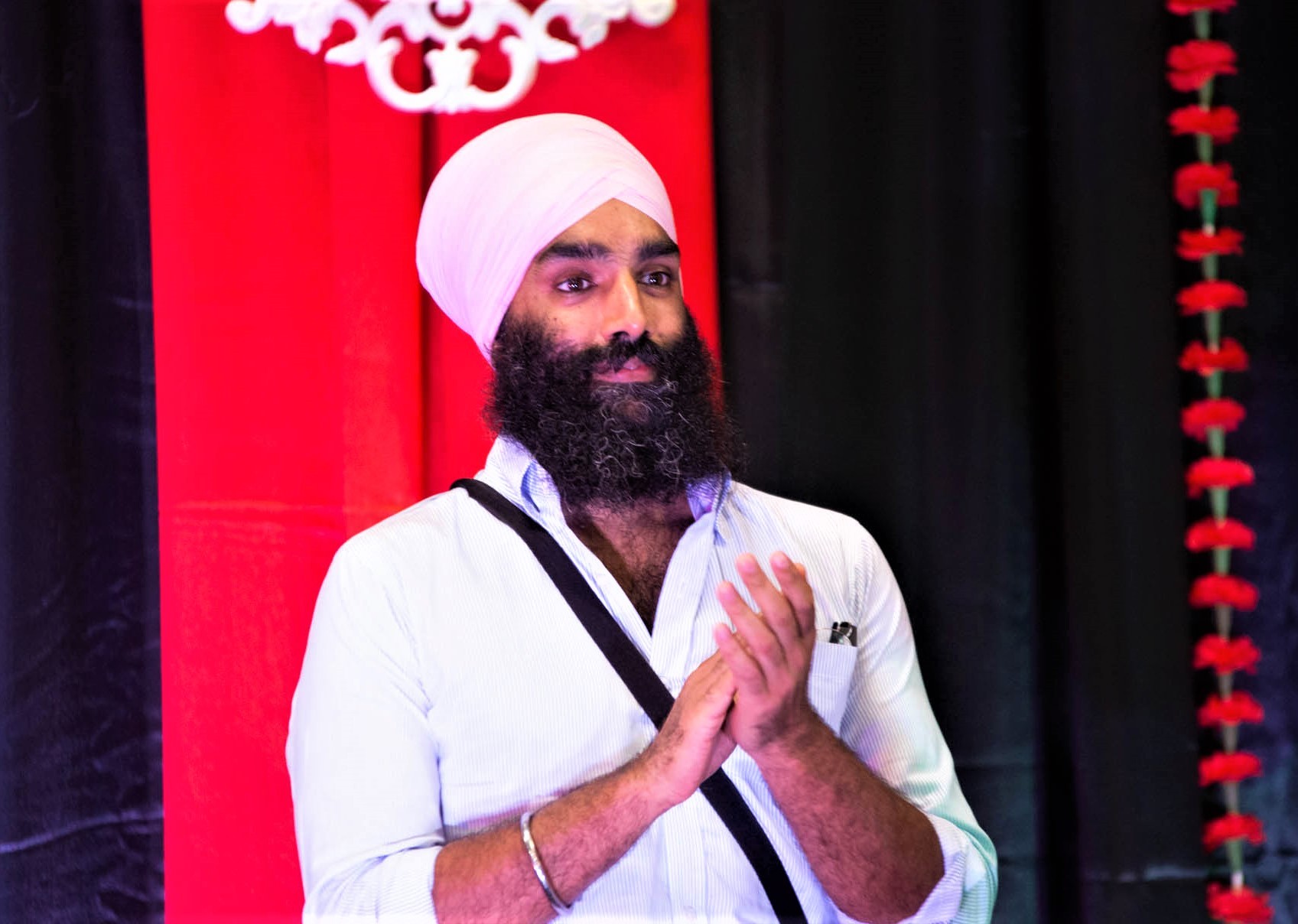 NDP MPP Gurratan Singh says Black students in PDSB schools are being "denied" a safe learning environment
"Our ultimate goal is just to make sure that we're focusing on making lives better for people," MPP Gurratan Singh (Brampton East) said. "A very immediate focus right now is making sure that Black students are able to go to school in an environment which is safe, which is supportive of their learning, and immediately addressing this systemic issue of anti-Black racism."
"Black children and families deserve a learning environment that's safe and supportive. The sad reality is that environment is something that has been denied to them by the school board."
The words are stunning.
In Peel, one of the most diverse regions in the world, that politicians and many in the public describe a reality that sounds like a segregated school system in pre-civil rights America, is hard to comprehend.
The province's most recent move, the appointment of an investigator on Tuesday, shows impatience at Queen's Park with a lack of change at PDSB. It's an impatience echoed and amplified by the NDP, with provincial politicians losing all faith in the board and demanding long overdue progress.
---
Email: [email protected]
Twitter: @isaaccallan
Tel: 647 561-4879
---
Because of reduced incomes as a result of COVID-19 and the importance of the PDSB story to the communities of Brampton and Mississauga, the editorial team at The Pointer made the decision to make this article free to view. Traditionally, The Pointer operates on a paywall model of journalism and we do not carry advertisements, meaning our journalism is supported entirely from subscriptions. You can register for a 30-day free trial HERE. Thereafter, if you are able to continue subscribing, The Pointer will charge $10 a month and you can cancel any time right on the website. Thank you.
Submit a correction about this story