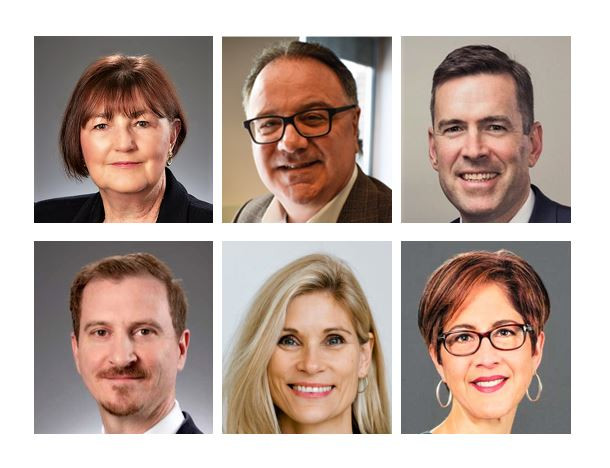 Images from Region of Peel/The Pointer files
Lack of diversity among senior ranks biggest concern of Peel Region staff
The Region of Peel should reflect the population it represents and serves, but a recent survey of the organization found the biggest concern facing staff is the absence of diversity among senior leadership.
"Employees who identified as White provided significantly more favourable scores on team diversity and believing that the workforce is diverse at all levels of the organization," according to the report by auditor Worktango, which analyzed the workplace survey done last year.
The white employees who said the Region of Peel workplace is "diverse at all levels of the organization" made the claim despite the makeup of the highest level. The "Executive Office and Leadership Team" is at the top of the workplace hierarchy, its six members oversee all of the regional government's 5,063 full time employees—all six are white. This is in a region where 69 percent of the residents are non-white.
"Equity issues for BIPOC employees included feeling less favourable about opportunities for them to grow and advance in their careers," the survey analysis found.
According to the review, only 48 percent of regional government staff identify as BIPOC (based on the percentage of overall survey respondents), while 70 percent of Peel's residents identify as BIPOC.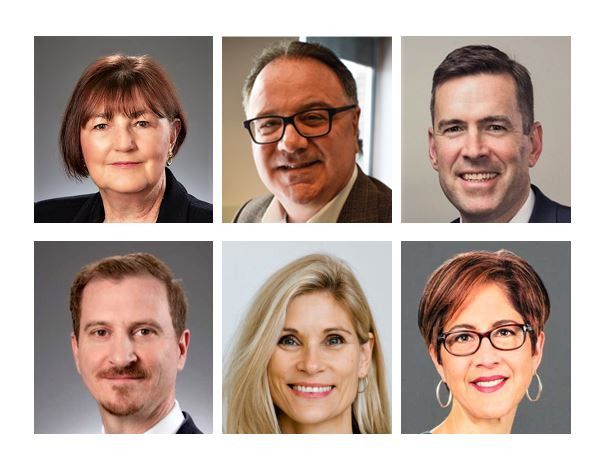 Peel's executive leadership is exclusively white. Clockwise from top left: CAO Janice Baker; Chair Nando Iannicca; CFO and Commissioner of Corporate Services Gary Kent; Commissioner of Health Nancy Polsinelli; Commissioner of Public Works Kealy Dedman; Commissioner of Human Services Sean Baird.
(Region of Peel/The Pointer)
The staff report on the 2022 workplace census presented to regional Council was from Gary Kent, Peel's chief financial officer and commissioner of corporate services. It highlighted improvements since the previous survey which was conducted in 2020, and framed the results using mostly positive language.
"Overall, organization-wide favourable scores for DEI (diversity, equity, inclusion) experience increased in comparison to the 2020 WFC (workforce census) results, in all four factors of Diversity; Equity; Inclusion and Health, Safety and Wellness. Despite 2022 scores being higher than 2020, lower organization-wide favourable scores were found in respondents who identified as one or more of the following: non-binary, Indigenous, 2SLGBTQ+, persons with a disability."
The last line did not mention Region of Peel staff who identify as a visible minority. The analysis by the external firm hired to conduct the review of the census found "BIPOC employees expressed concerns with Diversity and Equity; Employees who identified as BIPOC were less likely than those identifying as White employees to favourably rate their DEI experience."
The staff report did acknowledge concerns indicated by visible minority survey respondents who reported a lack of equity around "Growth and career advancement; Access to learning opportunities; Salary and benefits; Job performance evaluations."
Worktango presented the results of the 2022 We All Count Workforce Census to the Diversity, Equity and Anti-Racism Committee on April 6.
"Collecting this data is an essential step to understanding the makeup of employees at the Region of Peel, and how representative the workforce is of the communities you serve," Ava Wells, manager of Survey and Insight for Worktango, told the committee. "Capturing this data allows the Region of Peel to develop and formed an evidence-based action plan to embed diversity, equity and inclusion in everything the organization does."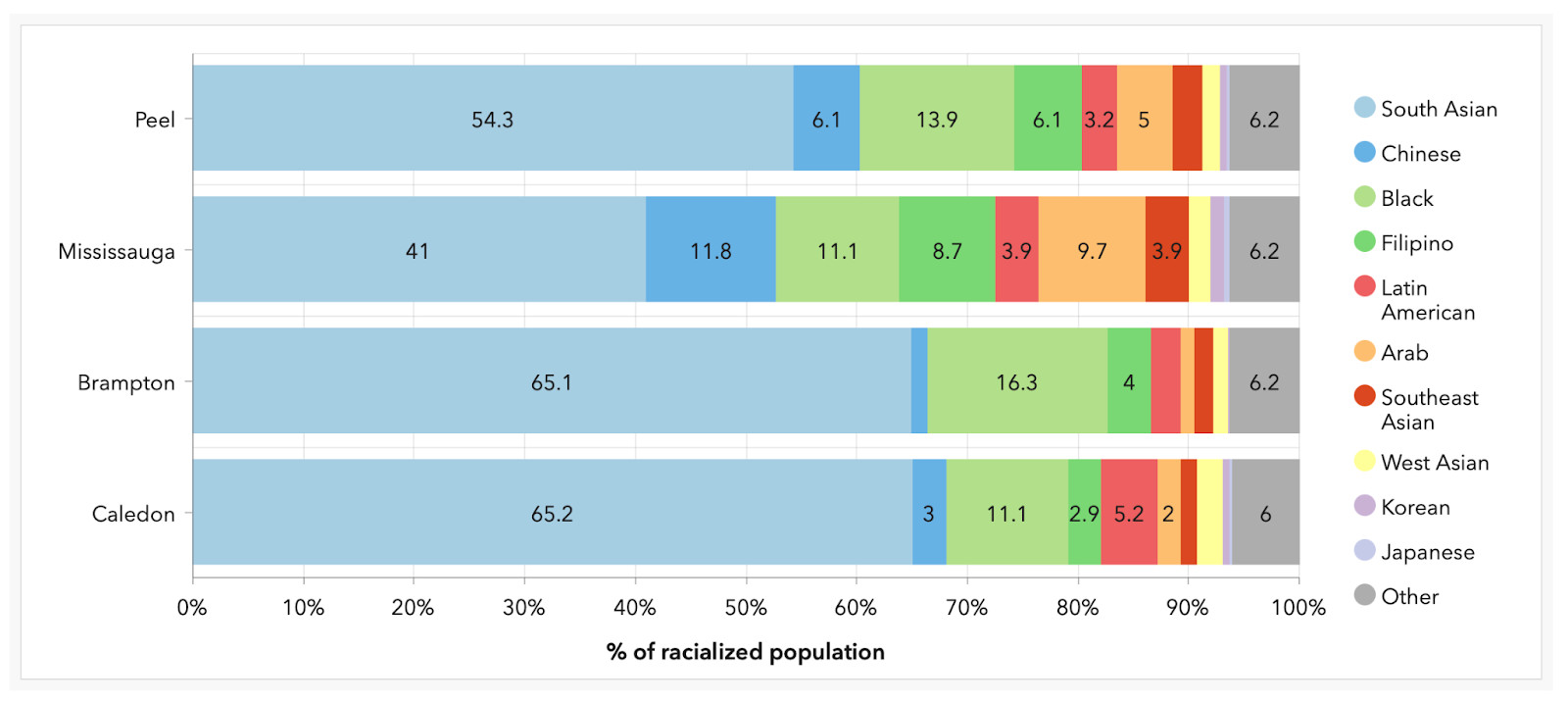 Despite nearly 70 percent of the Region of Peel's residents identifying as a visible minority, a recent workplace survey found that only 48 percent of the Region's workforce identify as a visible minority.
(Region of Peel Census Information Hub)
After public institutions such as Peel Police, the Peel District School Board and Brampton City Hall faced mounting pressure to conduct equity and inclusion surveys that revealed systemic problems, the Region of Peel administered its first workforce census in 2020 to better understand the demographic makeup of the organization and how diversity, equity and inclusion can impact the experience of its employees.
"What we found is that across the organization, the biggest concern is that diversity is not present across all levels at the Region of Peel," Wells explained.
"Results also indicate the continued gap in diverse representation at all levels of the organization, (leadership positions in particular) and that not all groups feel the same level of trust, safety and belonging in the workplace," the external report highlighted. "Failure to advance [diversity, equity and inclusion] in an intentional way may result in loss of diverse and top talent, feelings of resentment or lack of safety, and continued inequities perpetuated through internal systems and practices. It is imperative that efforts to advance [diversity, equity and inclusion] continue and include a deep dive into the policies and practices that perpetuate systemic discrimination and barriers."
Discrimination also touches the Region's lower-tier municipalities. The City of Brampton has failed to reflect its community's demographics in hiring and promotions and its neighbour, the City of Mississauga, although improving its representation on council slowly, similarly does not reflect its own demographics inside City Hall. While Mississauga has been improving its diversity on council, a 2021 internal staff survey of Mississauga found just under 30 percent of staffers are racialized and only 17 percent of the City's leadership team is non-white. A pattern was seen after a similar audit conducted in Brampton in 2019 revealed only 37 percent of the City's workforce identified as a visible minority, while only 15 percent of the city's leadership team identified as a visible minority, in a city where white residents make up less than twenty percent of the population.
These numbers raise concern that top staff and council members who set policy are unable to understand the issues facing both their racialized employees and the residents across Peel's two cities, the people they are hired and elected to serve.

The Region's 2022 WFC results found scores were higher compared to the 2020 census results.
(Region of Peel 2022 Workforce Census)
Despite a lack of representation at senior levels, the Region's 2022 WFC results show significantly more favourable scores compared to the 2020 census results.
Although diversity favourability scores increased by 11 percent from the 2020 Census, only 59 percent of respondents agreed that the Region "was diverse across all levels of the organization."
These favourable scores appear to be skewed by the responses of white employees, who overwhelmingly reported the presence of diversity at all levels of staff, despite the glaring reality that senior levels are dominated by white leaders, and the highest level, the executive leadership team, being exclusively white.
While overall equity favourable scores were four percent higher compared to the 2020 results, scores for salary and benefits equity across the organization fell by the same percentage.
The external analysis of the workplace survey concluded that "differences continue to exist among under-represented populations" who responded more negatively than their white counterparts.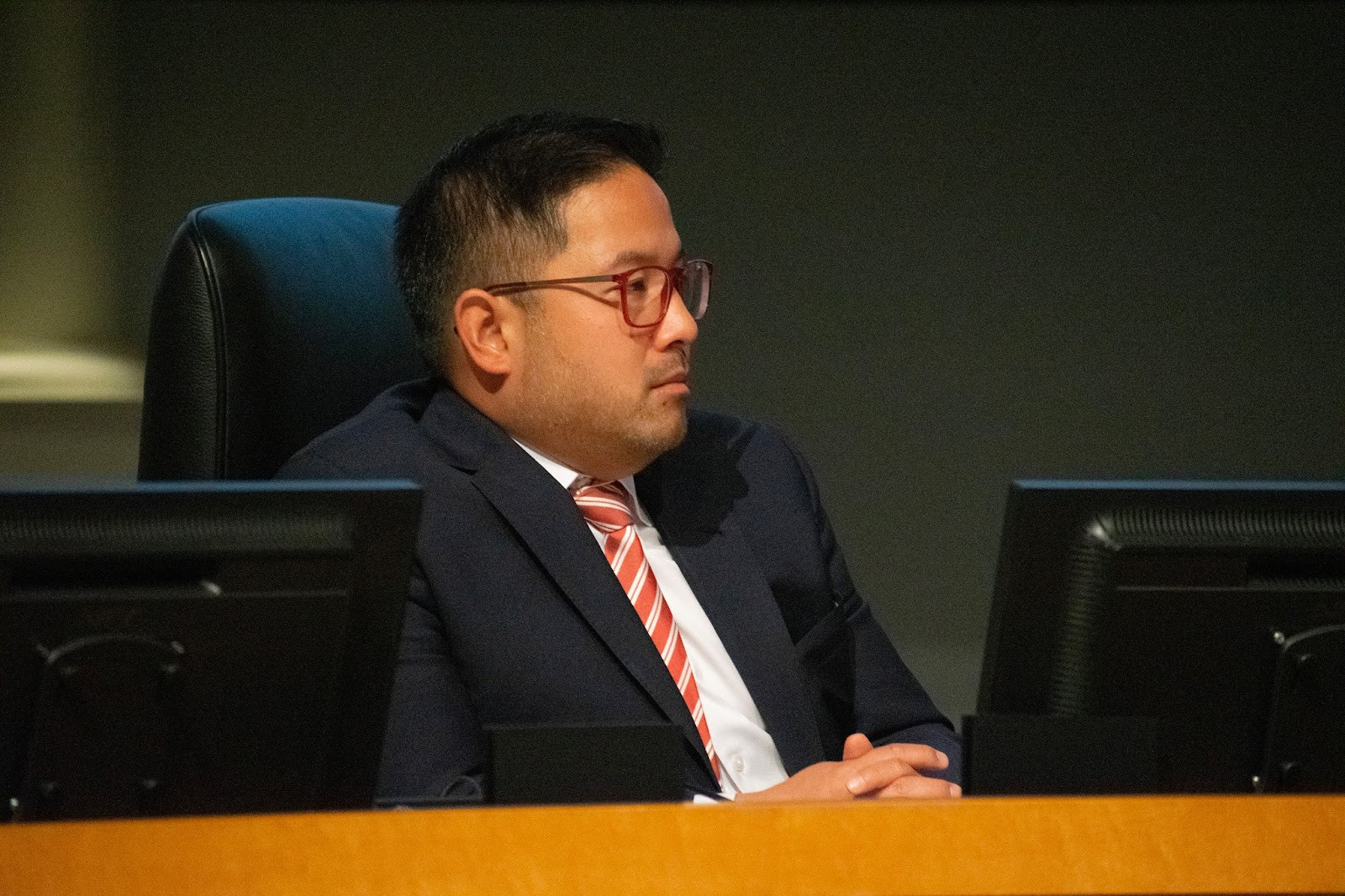 As the first East Asian/Southeast Asian-Canadian Councillor from Mississauga, Alvin Tedjo has previously said tackling the prejudices and systemic issues that face the Region is a priority for him.
(Alexis Wright/The Pointer)
Mississauga Councillor Alvin Tedjo, who has previously noted the importance of having opportunities for the Region to be a leader in anti-racism projects, and to empower its diverse communities, asked what Peel's leadership is doing to "move the needle" on the issues that were first raised in the 2020 survey and whether they were deemed productive.
"Then I'm wondering, what do we do with this information next, to try and get better movement for the next survey two years from now?"
Juliet Jackson, director of culture and inclusion at the Region, said there have been a number of actions since the first survey in 2020, including a review of the Region's investigation process related to harassment and discrimination, adjusting it to provide greater safety and anonymity, as well as the creation of an anti-racism policy which included analyzing the organization's employment systems and a policy review of pay, recruitment, promotion and the creation of an inclusive succession management framework.
"We also created an inclusive organizational development learning framework, which was rolled out last year, and it contains a number of mandatory as well as voluntary training options. And that touches on things like indigenous history, and culture, foundations related to diversity, equity and inclusion, unconscious bias," Jackson said. "I believe a lot of those steps have allowed us to move the needle in the areas where we're starting to see greater favourability, and now we can focus on the areas where we haven't made quite as much progress to see how we can move the needle in those spaces as well."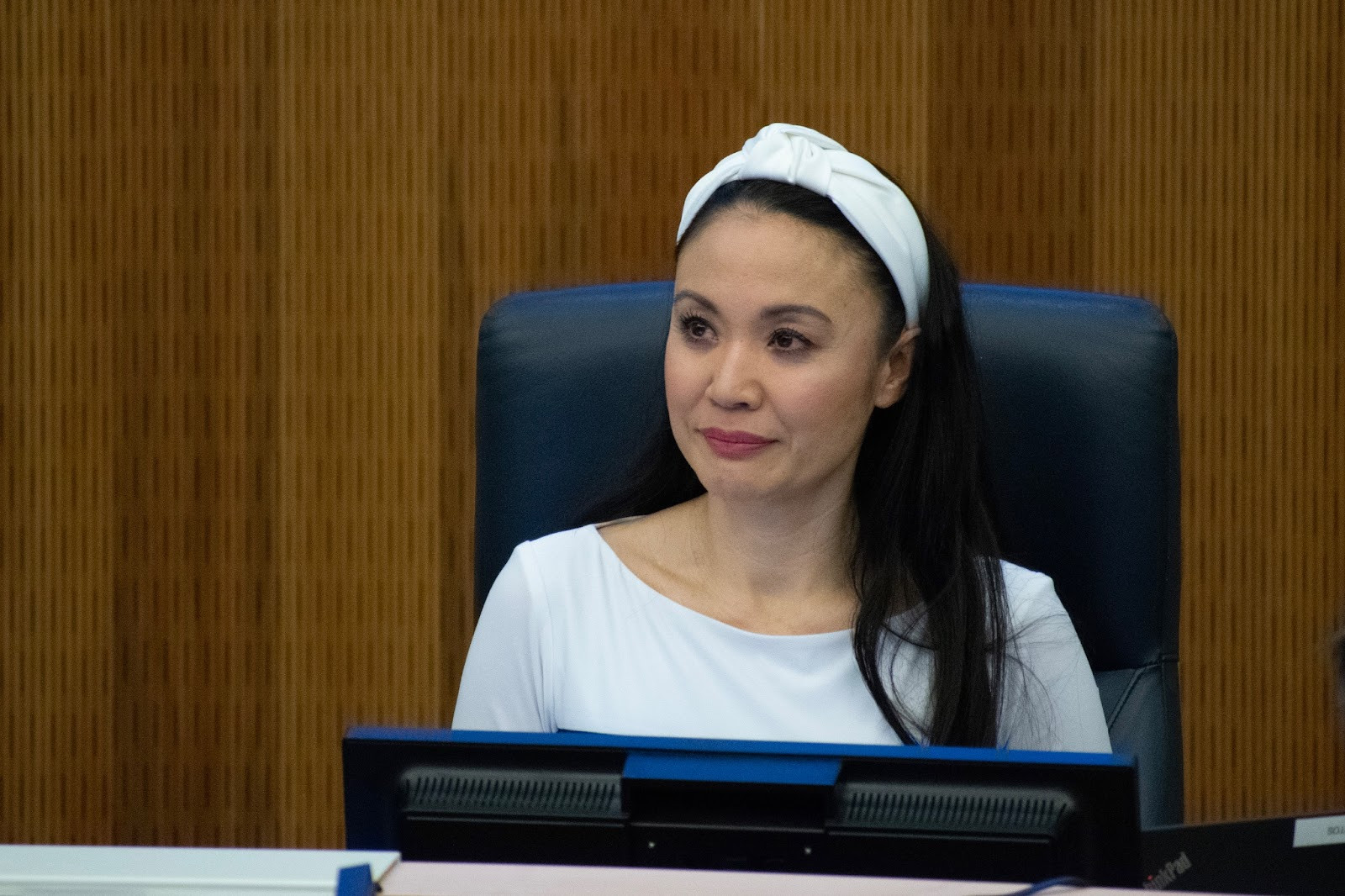 Brampton Councillor Rowena Santos said while some numbers may look good, there is a gap in senior leadership positions when the numbers are broken down.
(The Pointer files)
"I'm curious as well about the advancement of some of our employees who are of equity-seeking groups and what that means in terms of opportunities for promotion, and senior management levels in an organization," Brampton and Regional Councillor Rowena Santos asked. "I think often some of our diversity, equity inclusion numbers look great and when you break it down to the levels of the organization you can see from the data that they're not focused within equity-seeking groups or not getting to senior manager levels, and that's a challenge in Brampton as well."
Jackson responded.
"Even though we are starting to see some favourability in terms of the direction we're moving, there's definitely more work to do. As we implement some of those recommendations, there will be a more tangible, I believe, impact and potential movement in a favorable direction for some of the concerns that have been raised."
---
Email: [email protected]
Twitter: @mcpaigepeacock
---
At a time when vital public information is needed by everyone, The Pointer has taken down our paywall on all stories relating to the pandemic and those of public interest to ensure every resident of Brampton and Mississauga has access to the facts. For those who are able, we encourage you to consider a subscription. This will help us report on important public interest issues the community needs to know about now more than ever. You can register for a 30-day free trial HERE. Thereafter, The Pointer will charge $10 a month and you can cancel any time right on the website. Thank you
Submit a correction about this story