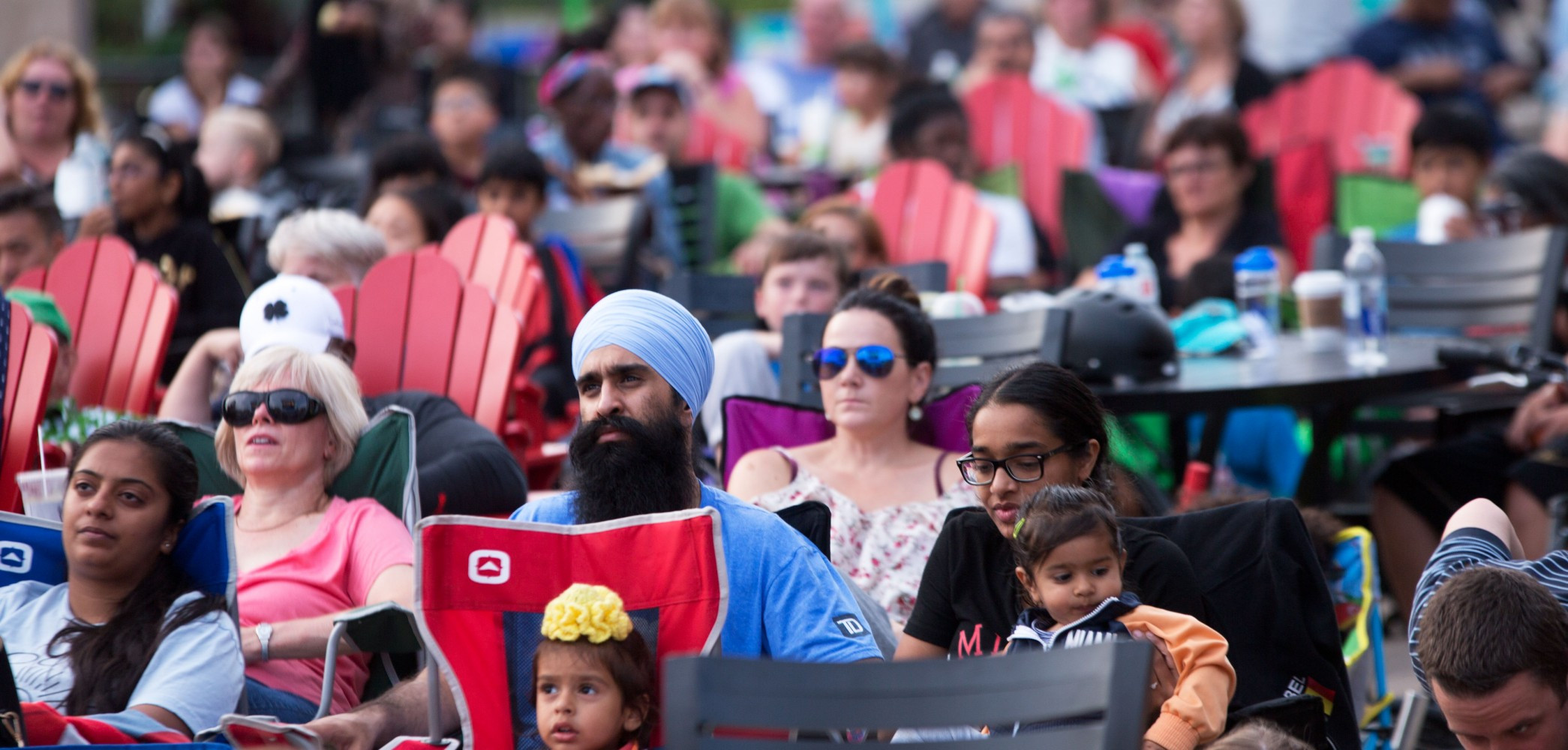 The Pointer files
Peel Multicultural Council's anti-racism initiative badly needed as systemic discrimination haunts region 
The vast majority of Peel's residents — who are visible minorities — continue to face social and economic challenges in one of the most diverse regions in the world.
The chronic lack of representation at the highest ranks of Peel's largest public institutions has created a disconnect with the communities they are meant to serve and reflect.
This mismatch has become the defining characteristic of the culture inside many of these powerful organizations which impact the daily life of Peel residents.
The Peel Multicultural Council recently launched its Anti-Racism Project, as institutions across Peel face mounting pressure to represent diverse stakeholders.
The project, funded by Canadian Heritage and in partnership with Amplify Engagement, heard from racialized communities in Peel this past fall.
"During the pandemic…there was a racist narrative within our social spaces, unjustifiably targeting our visible communities, prominently South Asians, Southeast Asians, particularly Chinese, Latin Americans, being sort of harbingers of COVID-19," program manager Jagdeep Kailey explained. "We found that their voices were not heard. We wanted to understand what [people's experiences have been].
"Our goal was that we want to sensitize people moving forward. We want to create a resilient community. We want all stakeholders to have sensitivity on certain things."
A few decades ago, Peel was a predominantly white area. In the last three decades demographics have shifted dramatically with one of Canada's most rapidly diversifying populations. In Mississauga and Brampton about 70 percent of residents identify as a visible minority, according to the 2021 Census.
Nearly 70 percent of the Region of Peel's residents identify as a visible minority.
(Region of Peel Census Information Hub)
According to the Region of Peel's Census Information Hub, as of 2021, 69 percent (990,345) of Peel's population identify as a visible minority — the highest percentage in the Greater Toronto Area. In comparison, only 34 percent of Ontarians overall identify as a visible minority.
Despite the demographic transformation in recent decades, Peel's public institutions, controlled by decision makers who do not reflect the new reality, have failed to adapt.
Peel Regional Police, for example, has fostered a systemically discriminatory culture for decades. An organization meant to protect its communities promoted the harmful carding of Black residents at more than three times the rate compared to whites and failed to fairly promote visible minority officers. More than three years ago, an audit of the force exposed disturbingly discriminatory attitudes among the officer ranks. The Peel Police Services Board does not include any Black representation among its board members, ignoring the concerns of key stakeholder groups that have highlighted the chronic over-policing of Black residents for decades.
The Peel District School Board, the province's second-largest, has also done profound harm to Black and other visible minority students; and discriminated against visible minority educators by failing to hire and promote in a way that reflects the communities it serves. The board is responsible for educating a student body that is about 85 percent non-white, while about two-thirds of teachers and an even higher percentage of administrators, including principals and vice principals, are white.
The board has systematically targeted Black students for suspension and streamed Black students into educational pathways that cut them off from opportunities. Decades of systemic racism and harmful inaction have plagued the school board, jeopardizing the educational, emotional and economic well-being of visible minority students. In 2020, the situation inside PDSB became so alarming, the PC government had to strip its trustees of their governance powers and take control of the board after a number of disturbing high-profile incidents involving trustees. The director of education at the time was subsequently fired.
Discrimination even reaches the municipal level. The City of Brampton has failed to reflect its community's demographics in hiring and promotions. Its neighbour, the City of Mississauga, although improving its representation on council slowly, similarly does not reflect its own demographics inside City Hall. The Region of Peel, which serves a population that is mostly non-white, did not have one member at the start of 2022 who is non-white among its executive leadership team.
As part of PMC's project, the organization consulted with members of the Peel community across five focus groups, engaged with the public and key stakeholder audiences in three webinars and summarized the findings in a report. The information and reporting gathered captured community reflections on reasons behind the racist representation community members faced and changes they want to see for a more equitable and resilient space in the region.
Although racism already existed in the community, the report noted the severity of the issue was only exacerbated by the pandemic as the higher rate of COVID-19 cases reported magnified the already existing racist stereotypes and narratives. It is well known that Peel Region experienced a higher incidence of COVID-19 than other regions in Ontario, particularly within its racialized communities. However, what may not be as evident on the surface, is that during the pandemic, communities in the region were portrayed with racist and stereotypical narratives associated with the virus that spread worldwide, "despite significant data to explain the higher occurrence of COVID-19 due to systemic failures to protect racialized communities equitably."
While the PMC's initiative arose from the pandemic, the challenges of systemic discrimination have historically manifested in all corners of Peel, and in the institutions meant to represent and protect its communities. It's difficult to measure the harm placed on Peel residents, nearly 70 percent of whom identify as a visible minority.
The report included personal experiences of racism in the community which revealed some participants spoke to incidents of discrimination in places such as grocery stores, public transportation, work, and while travelling. Other participants said they did not personally experience racism or discrimination or felt racialized in Canada but noted even if they or people they know have not experienced discrimination, many hide within the community to avoid provoking problems.
"The common thing is they felt disempowered. They did not see themselves being able to frame the words that would help them see they belong and that they can raise their voice," Kailey told The Pointer. "The Black community in particular, they said for them poverty is already a great issue, but this pandemic and being segregated for so many years, for various reasons, intensified communities' experience [of] poverty."
"Poverty happens among racialized communities, among newcomers, refugees, and they are the ones who sometimes end up being the target of unintended narratives. So this was more about being sensitive to whatever narratives are put out in community spaces, by decision makers, by community leaders. They need to be sensitive to the aspect of poverty, more so experienced by racialized minority groups who generally would not have the ability to project their difficulties."
The PMC consulted with members of the Peel community across five focus groups to get a better understanding of lived experiences during the pandemic.
(Submitted from PMC)
The report also laid out several recommendations for change in Peel. These included creating avenues for community voices and leaders at decision-making tables, responsible governance, increasing public health education and transparency, providing better opportunities for immigrants and newcomers to integrate and improving cultural literacy to change societal attitudes. In the future, Kailey said the organization hopes to come up with projects to connect with Peel's institutions like City Hall and the school board to raise awareness in order to enact change, particularly involving ethnic/racialized youth to be active in civic engagement.
"Such projects bring awareness and knowledge to the common man belonging to racialized communities that they can voice their concerns in a more constructive way, that includes raising their voices within the political spheres," he explained, also noting the organization is not an advocacy group, but is meant to bridge connections between marginalized communities and the organizations that service them.
"Community leaders have a commitment to serving immigrants and racialized communities and should be included to relay messages and advocate for awareness," the report recommendations noted. "Governments should build more community partnerships and consider creating committees of ethnic groups to share their perspectives on issues that are relevant to them. We need more visibility of leaders working at the grassroots level, building rapport and supporting communities that have been negatively impacted."
While creating a platform for voices to be heard is a crucial step in bringing racialized communities to the forefront of organizations, individual institutions like PDSB, Peel Police and City Hall need to be held accountable and tangible solutions must be made.
A 2020 report prepared by ETIO Public Health Consultants and Public Health Insight addressed the need to approach systemic discrimination in Ontario, particularly in regions like Peel, holistically, instead of reacting disjointedly to the same problem in isolated cases. The report captured the many dimensions of discrimination in Ontario and proposed recommendations for the Province and policymakers to consider. Instead of isolated responses to discrimination every time an institution is found to have systemic problems, the recommendations aimed to establish sweeping policies to address harmful dynamics seen across Ontario's most prominent sectors.
In an email to The Pointer, Mississauga Councillor Alvin Tedjo said initiatives like the PMC's Anti-Racism Project are essential in the community, "especially at the local government level where diverse communities need to be seen, heard, and understood — and where neighbours and conflict can often originate." As one of the most diverse regions in the province, Tedjo noted the opportunity for the region to be a leader in anti-racism projects, and to empower its multicultural communities, is crucial.
"It is at the local level where we can better understand each other and tackle the prejudices and systemic issues that face our society," he explained. "As a new Councillor, and the first East Asian/Southeast Asian Councillor from Mississauga, this is incredibly important to me. I've heard of the criticisms of the previous [Diversity and Inclusion Advisory Committee], and our new Council directed staff to create a new committee [the Combating Racism, Discrimination, and Hatred Advisory Committee] with a new term of reference to be more action-oriented and targeted towards issues around racism and hate."
"I'm optimistic that the new Committee (which I am a member), can tackle Mississauga's very real issues of anti-Black, anti-Indigenous, and anti-Asian discrimination and hate that we've seen rise in the past few years. Since getting elected, I've faced this racism myself on social media – I expected it, but it's still awful and has no place in our society. We need to create a community where everyone feels welcome, and one that won't tolerate those who would spread hatred and racism."
Kailey said the PMC understands people are not trying to create these narratives to hurt these communities, but it does end up being the reality. He said decision-makers, community members, frontline individuals who serve people living in poverty, who serve in diverse communities, should all recognize their role as stakeholders to create a repository of knowledge based on the lived experience of people who have been impacted.
"We feel that there has to be better coordination and communication between decision-makers," he explained.
For an organization like PMC, Kailey said speaking up is a challenge. If the organization is not relaying the information and telling the stories of communities impacted, then people are not connected to what's happening. On the other hand, if the organization speaks up, they fear it can be misconstrued that they are too critical of their local policymakers.
"We end up saying something and it comes out in a way that we are critical of powers that be and we are the ones who will find that we can be impacted beyond any measure and that's not something we want to do," he said.
"The thing I'm seeing time and again, and [that] we studied during the focus groups, participants… come here because [they] believe in us, but we are not trying to teach [them] to be bitter. We are not here to create a bitter lesson. We want to build bridges of understanding, even with those who we think could have worked better, they are our partners. We cannot survive without them, none of us. So [it's a] sort of a holistic game that has to be played through cooperation, through collaboration [and] through understanding each other's position."
Kailey said through speaking with media and decision-makers, the organization hopes people will understand there are gaps in communication that impact racialized communities differently. He noted institutions must be accountable for consequences that can happen as a result of actions leading to racist approaches. Actionable steps must be created to make tangible progress toward dismantling and rebuilding systems.
"It's better to stay informed, and not to be discouraged. The whole idea of this project was that we want to strengthen those voices that are not heard and we want to reach out to those voices that had the power to say things so they become sensitive to those who do not have power."
PMC is encouraging conversations on tackling racism within the community using the hashtags #WeArePeel and #EmpoweredPeel. To view the final report, infographic and recorded webinars visit the PMC website.
---
Email: [email protected]
Twitter: @mcpaigepeacock
---
COVID-19 is impacting all Canadians. At a time when vital public information is needed by everyone, The Pointer has taken down our paywall on all stories relating to the pandemic and those of public interest to ensure every resident of Brampton and Mississauga has access to the facts. For those who are able, we encourage you to consider a subscription. This will help us report on important public interest issues the community needs to know about now more than ever. You can register for a 30-day free trial HERE. Thereafter, The Pointer will charge $10 a month and you can cancel any time right on the website. Thank you
Submit a correction about this story