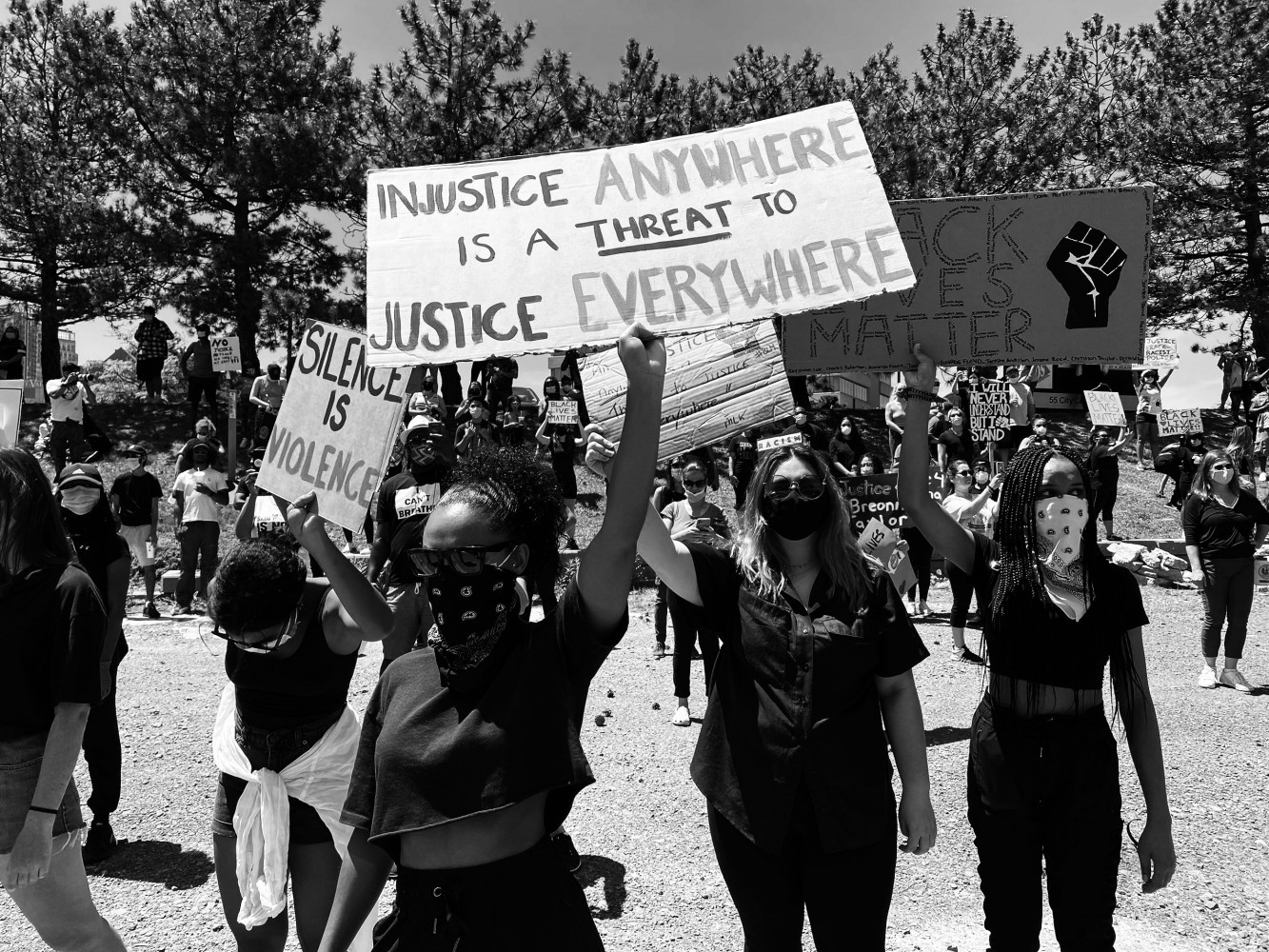 The Pointer files
Peel councillors have an opportunity to add Black representation to the police services board; will they show leadership?
Part 1 of Ontario's Police Services Act, the legislation that establishes how police boards and the forces they govern are required to serve citizens, lays out their fundamental obligation to residents across the province.
"Policing," the legislation states, "shall be provided throughout Ontario in accordance with the following principles: The need to ensure the safety and security of all persons and property in Ontario, including on First Nations… The importance of safeguarding the fundamental rights and freedoms guaranteed by the Canadian Charter of Rights and Freedoms and the Human Rights Code. The need for co-operation between policing providers and the communities they serve… The need for sensitivity to the pluralistic, multiracial and multicultural character of Ontario society… The need to ensure that police services and police service boards are representative of the communities they serve."
In Peel, the board that oversees the force currently has no members who are Black, a direct contradiction of the Police Services Act and the board's own obligation to provide "effective" leadership to protect the residents of Mississauga and Brampton.
Black residents in the two cities patrolled by the department, have for years raised questions about how "effective" and "representative" the board has been.
It has failed to address their interests around issues such as carding, racial profiling, harm due to use of force and the composition of the force itself.
Despite a mandate designed to ensure Peel Police is connected with the community it serves, this has not been the case.
As part of an audit of the organization completed by the Canadian Centre for Diversity and Inclusion (CCDI) in 2019, residents were surveyed, and the results offered a candid look at how the public perceives its police force.
"Discretion is rarely used when dealing with people of colour," one respondent said.
"I've heard officers talk negatively about the Black and South Asian community," another said.
Another community member said: "My son was carded while driving with his white friend… the white friend was the driver and my son (who is Black) was the passenger. The driver wasn't even carded, just the passenger." (Carding is the random gathering of personal information from residents by officers, and has historically been done illegally, in violation of Charter rights. Police carding has egregiously targeted Black communities in Ontario.)
The data tells a similar story. When asked if they believe officers treat all community members fairly, 45 percent of the CCDI audit respondents said no; and when asked to consider how effective Peel Police are at working with the public to address their concerns, 37 percent said poor or very poor.
This belief that officers are failing members of the diverse community they have been sworn to serve was even shared by some of Peel's Black police officers. When asked if they have confidence that Peel Police "are building a more inclusive workplace," 58 percent had a negative response.
Finding ways to fix this disconnect between police and its Black residents falls to the police services board, a group of appointed civilians tasked with making the important decisions about "objectives and priorities" for policing in Ontario's third and fourth largest cities. The board also administers the public complaints system and helps steer the budget process before final approval by Peel Regional Council—it is the largest chunk of the Region of Peel's annual expenses.
On December 8, Region of Peel councillors will have an opportunity to change the complexion of the Peel Police Services Board. At the end of November, the three-year term of Ahmad Attia came to an end, and it will be up to regional councillors to fill the role, either by reappointing Attia for a subsequent term, or replacing him with a new face, a decision that will be made at Thursday's regional council meeting.
Members of the Black community are urging councillors to put a Black member on the board; a decision that would allow for someone who can truly understand the broken relationship between police officers and Black residents to be in a position to steer the board toward solutions to lingering problems that continue to cause harm to Black communities in Peel.
David Bosveld, a prominent advocate for Peel's Black communities and police reform, has written to all members of regional council, a letter that was shared with The Pointer, urging them to use the vacancy created by Attia's lapsed term to appoint a Black member to the board. In its history, there has only ever been one Black member of the Peel Police Services Board.
"I have been speaking with members of Black communities and I know some of you share the position that it is time for Black community representation on this Board," Bosveld states. "We are counting on our elected and appointed officials to work with Black communities and Black leaders to get this appointment right."
There has previously been support for such an appointment from elected officials in Peel, but words have not been followed by action.
In June 2021, Brampton Mayor Patrick Brown wrote to the Minister of the Attorney General urging the Province to consider appointing a member of Peel's Black communities to the board. Along with the three members of regional council who sit on the board, there are three civilian members appointed by the Province of Ontario and one citizen appointed by regional council. The Province has repeatedly shown it is tone-deaf to these calls from elected officials and Peel's Black community.
Already this year, the Province has had two opportunities to make such an appointment, but failed to do so, reappointing Ron Chatha, a realtor with zero experience in policing and a no educational experience listed on his bio, to a subsequent term; and appointing Sumeeta Kohli, who also has no experience in policing and is described as a marketing professional on her bio. The decision to appoint her was questioned by Black advocates at the time who felt she was not connected to their diverse communities, with no background in policing or policy. Kohli is a marketing strategist, according to her Linkedin profile, and used to work in the office of Mayor Bonnie Crombie, who sits on the police board.
When asked by The Pointer whether he plans to bring forward a recommendation to appoint a Black member to the board on Thursday, Mayor Brown did not respond.
The Pointer also asked Mayor Crombie if she plans to bring forward a similar recommendation Thursday. In the past, Crombie has repeatedly stressed that she is aware of the strained relationship between Peel's Black communities and the police force she governs; a report delivered by the mayor's Black Caucus, a group of community members that advises on issues central to their interests, recommended appointing a Black member to the police board.
Crombie did not provide answers to The Pointer's questions ahead of publication.
Having a voice at the table would add much needed experience to issues that are causing significant harm to Black residents in Peel.
Use of force data for the last two years show Black residents in Peel are experiencing a disproportionate amount of harm at the hands of police when compared to other racial groups in the region.
According to PRP data, Black residents are more than three times as likely to have force used on them during interactions with PRP than any other racial group.
In 2020, PRP officers used force—which along with using physical force, includes drawing or pointing any type of weapon—in 1,092 incidents. In cases where officers were able to determine the person's race, 35 percent of those individuals were Black, despite Black residents accounting for only nine percent of the population.
In 2021 there was hardly any change. From 35 percent in 2020, Black residents represented 32 percent of use of force incidents where race was recorded in 2021.
More and more, governments are identifying that when it comes to policy making, having individuals with lived experience of the issues they are dealing with, can be invaluable.
As part of its National Strategy to Combat Human Trafficking announced in 2019, the federal government set up an advisory committee made up of surivors and those with lived experience in the sex trade to inform government officials. The federal government acknowledged that those with lived experience of this heinous crime can provide "unique and invaluable recommendations".
The Peel Police Services Board has shown itself to be incapable of coming to this realization on its own, and has consistently ignored calls from the community—and the PRP's own hired experts—to increase Black representation in its decision making.
A recommendation from Bosveld, the advocate currently pushing for a Black appointee to the board, was made last year to create a Black Advisory Committee to the police services board to help members address issues like the disproportionate use of force, racial profiling and the use of carding, a practice which was essentially abandoned after data showed Black residents were carded at more than three times the rate compared to whites.
However, his recommendation was ignored, and the board instead created a Diversity and Inclusion Committee to be a catch-all for equity issues in Peel—despite a recommendation from a professor hired by PRP to help eliminate systemic racism, who said such a committee typically does not effectively address the particular issues Black residents face, which are also the issues (use of force, carding, racial profiling) that do the most harm. It's these problems, which target the Black community, that represent the most egregious violations of Peel Police's legislated mandated.
Chief Nishan Duraiappah claimed that addressing the recommendations made by the Canadian Centre for Diversity and Inclusion in 2019 to fix systemic racism within his force, was a top priority when he was first hired.
(The Pointer files)
A drastic shift in the status quo, and the addition of a vocal advocate for Peel's Black communities around the board table, could help confront some of the institutional rust that appears to be slowing critical action within the police force.
"The biggest obstacle to the Peel Regional Police addressing issues of diversity, equity and inclusion in the police service may be the mindset of leaders and service members, demonstrated by a lack of acknowledgement that there are real systemic problems to address," the 2019 CCDI audit stated.
This was not lost on Chief Nishan Duraiappah, who was hired into his new role shortly after the audit's release. He said fixing the problems of systemic discrimination that plagued the police organization would be a top priority for him, noting that if these issues could be resolved inside the organization, it would translate to real change within the community.
Since that time, the organization has taken few steps to address the community's concerns. An agreement with the Ontario Human Rights Commission to help root out systemic discrimination within the organization was initially celebrated when it was announced in late 2020. The celebration has since turned to skepticism with few details and a lack of transparency around the work being completed, while those Black advocates who for years have done the heavy lifting to eradicate racism from the local policing culture say they have been shut out from the work with the human rights commission.
Many of these initiatives, including the recent creation of the PRP Anti-Racism Advisory Committee (ARAC), have been praised, but Black residents are still waiting to see any real action.
"We need to see receipts," Sophia Jackson, a child and youth counsellor who worked as a behaviour teaching assistant with the Peel District School Board for seven years, previously told The Pointer. "Yes you can point to these alliances and sitting at the table and having meetings, but who is at the table having those meetings and what actionable things have taken place and are done? Because otherwise it's just optics."
A similar issue was identified by CCDI. The equity and inclusion organization noted that the PRP had put in place "a substantial number of policies, programs, and initiatives across different aspects of policing in the community, and for employees", but there was very little follow-up or buy-in from members of the organization, the audit found.
The contribution of those with the lived experience of the issues that need to be resolved, is key.
"For any policy, program or initiative to be successful… it must be interpreted and implemented by people. To that end, the success of these initiatives will be determined by the knowledge, understanding and cross-cultural mindset of those Board members, leaders and officers who develop, interpret and implement them on a daily basis."
---
Email: [email protected]
Twitter: @JoeljWittnebel
---
COVID-19 is impacting all Canadians. At a time when vital public information is needed by everyone, The Pointer has taken down our paywall on all stories relating to the pandemic and those of public interest to ensure every resident of Brampton and Mississauga has access to the facts. For those who are able, we encourage you to consider a subscription. This will help us report on important public interest issues the community needs to know about now more than ever. You can register for a 30-day free trial HERE. Thereafter, The Pointer will charge $10 a month and you can cancel any time right on the website. Thank you
Submit a correction about this story