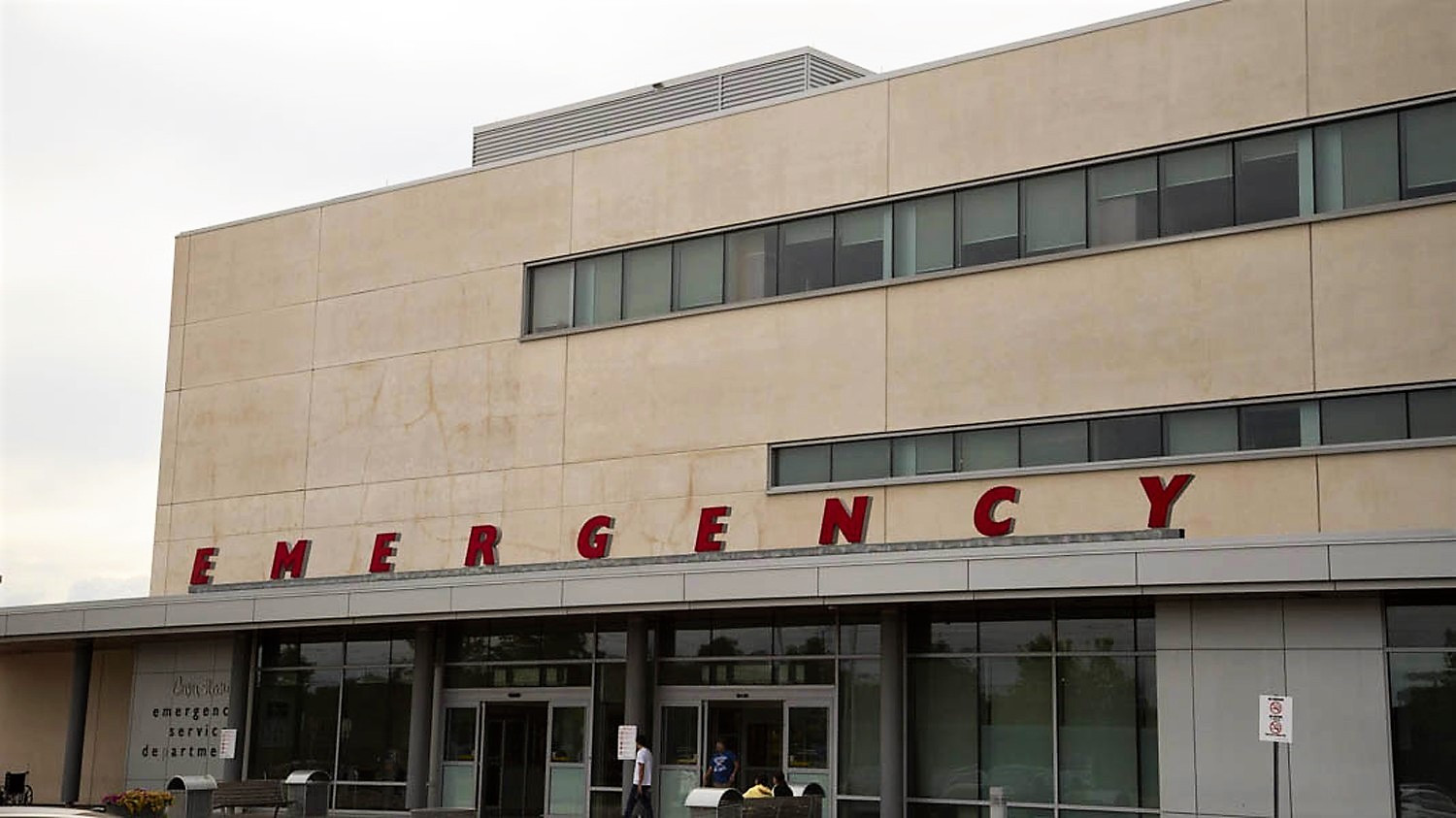 The Pointer file photo
PCs' $21.3B healthcare shortfall will create even worse outcomes in Peel
A startling report from the province's financial monitor includes several alarming projections about the PC government's healthcare spending. The current spending plan, according to the Financial Accountability Office of Ontario, will not meet existing commitments or growing demand.
The analysis by the FAO shows a $21.3 billion health sector shortfall by 2027/28.
Existing problems in the healthcare system are "expected to persist" and get even worse as a result of underfunding and a shortage of frontline workers.
Staffing shortages, a burnt-out workforce and the combined pressures from a more than two-year surgical backlog due to the ongoing COVID-19 pandemic, have left Ontario hospitals and the professionals who work inside them stretched thin. Meanwhile, Premier Doug Ford and Minister of Health Sylvia Jones have done little to acknowledge the ongoing crisis.
Despite the desperate need for more nurses across the province, it was confirmed last week that Stevenson Memorial Hospital in Alliston will lay off 13 nurses at the end of the month because the local healthcare system simply does not have the money to pay them.
"Ontario is boldly breaking with a status quo that has stifled innovation and struggled to respond to growing challenges and changing needs," Jones said in a recent announcement outlining the province's next steps in its plan to reduce wait times for surgeries and procedures. "Instead, our government is being bold, innovative and creative. We're making it easier and faster for people to connect to convenient care closer to home, including and especially the surgeries they need to maintain a high quality of life."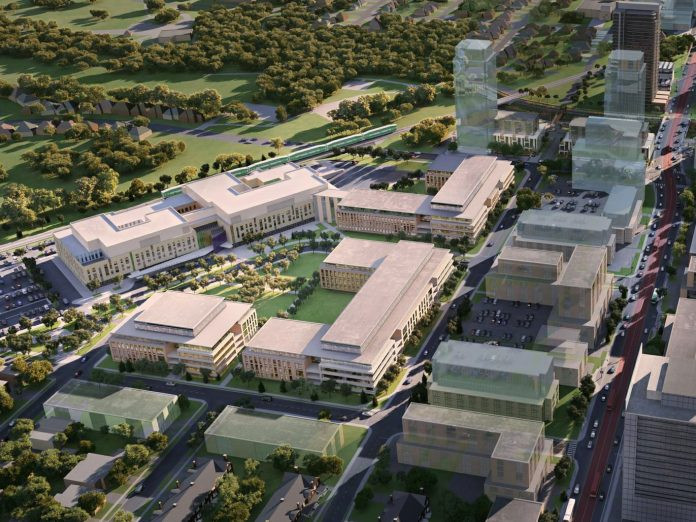 The original Peel Memorial expansion plan for Brampton, which has been dramatically curtailed by the PC government.
Since taking office in 2018, the Progressive Conservative government has boasted about the strides made to improve access to healthcare, maintaining Ontario can no longer accept the "status quo" — rhetoric that remains out of touch with the reality that the Ford government has been drastically underspending in the midst of a healthcare crisis and a global pandemic that devastated hospitals worldwide.
Ontario has been hit hard.
"According to (the Registered Nurses Association of Ontario's) 2022 Nursing Through Crisis report, Ontario's nurses are experiencing depression, anxiety and stress as never before. Seventy-five per cent of nurses are burnt out. Sixty-nine per cent of the more than 5,000 nurses surveyed reported their intention to leave their nursing position within five years," the RNAO recently reported.
Ontario now has the lowest number of nurses per capita in the country and the Ontario Nurses Association has cited data that show the province is now short more than 24,000 nurses.
"The income of nurses, in real terms, has been in decline since 2010 and dropped precipitously due to government wage restraint legislation and historically high inflation."
The Ford government's controversial Bill 124 capped annual salary increases for nurses at one percent during most of the pandemic, despite skyrocketing inflation.
Using the value of the dollar in 2022 as a baseline, the wage for a first-year staff nurse in Ontario has gone from just over $39 an hour in 2010 to about $33.50 an hour currently, according to the RNAO.
Despite public outcry for more funding, the report released earlier this month by the Financial Accountability Office of Ontario revealed the province's health sector spending plan will create an even bigger shortfall of $21.3 billion by 2027/2028. As a result of the failure to provide adequate health sector funding, it is "unlikely" the province will achieve its goals of adding enough beds and hiring enough staff to keep up with growing demand. The current lack of hospital capacity plaguing the province will only get worse.
The March 8 report analyzes the province's health sector spending plan in five priority areas: hospital capacity; long-term care and home care; surgical waitlists and wait times; emergency departments; and the health sector workforce. According to the FAO, the government has allocated roughly $87.8 billion to be spent on health care by 2028. Spending needs, however, are expected to grow to around $93.8 billion, meaning the province has not allocated sufficient funds to support existing health sector programs and announced commitments.
The ominous analysis comes as government funding for much-needed projects across parts of Peel, where residents experience longer hospital wait times than almost anywhere else in the province, continues to fall short of the rapidly rising demand.
The region has experienced hyper growth, without the healthcare dollars to keep up with the province's own mandated population targets.
Peel's population exploded from 260,000 in 1971 to about 1.6 million currently; and it is expected to reach almost 2.3 million in less than three decades, according to Hemson Consulting.
Ontario's population, according to the province's own projections, will increase by almost 40 percent, from 2021 to 2046, from 14.8 million to 20.4 million in a little over two decades from now.
In the 2022 provincial budget, to increase hospital capacity, Ontario planned to invest $40.2 billion in hospital infrastructure over a 10-year period from 2022 to 2032 — a $10 billion increase from the $30.2 billion 10-year hospital infrastructure investment plan from the 2021 provincial budget. Of the $40.2 billion hospital infrastructure investment plan, funding was expected to be allocated toward the repair and replacement of existing hospitals, as well as to build new hospitals and expand the capacity of existing hospitals.
While Mississauga will get a massive hospital expansion, Brampton, the home of hallway healthcare, will fall further behind.
The PC government has already put its stamp on an investment commitment when it confirmed in 2021 a massive new rebuild of Mississauga Hospital just south of downtown. The brand new Hurontario Street and Queensway building will house more than 950 hospital beds, one of Ontario's largest emergency departments, new surgical platforms that will increase the number of operating rooms from 14 to 23, new advanced diagnostic and imaging capacity, along with additional pharmacy and clinical lab space. According to the June 2021 Infrastructure Ontario Market Update, the Trillium investment was anticipated to be as much as $3 billion.
Mississauga also has the Credit Valley Hospital.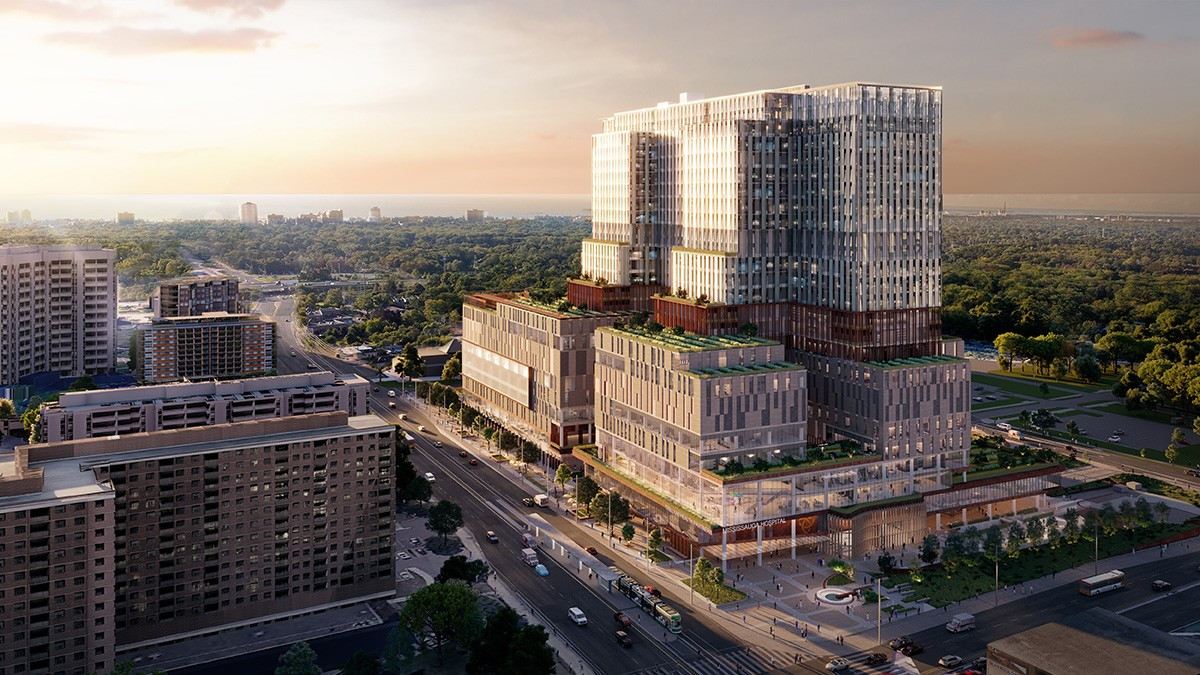 A rendering of the new Mississauga Hospital, currently under construction.
(Trillium Health Partners)
Meanwhile, Brampton currently has one lone full-service hospital — Brampton Civic. The city has been waiting on funding for the Phase-2 expansion of Peel Memorial, to possibly see it converted to a full-service hospital in the rapidly growing city, where residents commonly avoid going to the lone full-service hospital for fear of being stacked in an already crowded hallway. City council has previously stressed the need for roughly 850 more hospital beds to reach the provincial per capita average.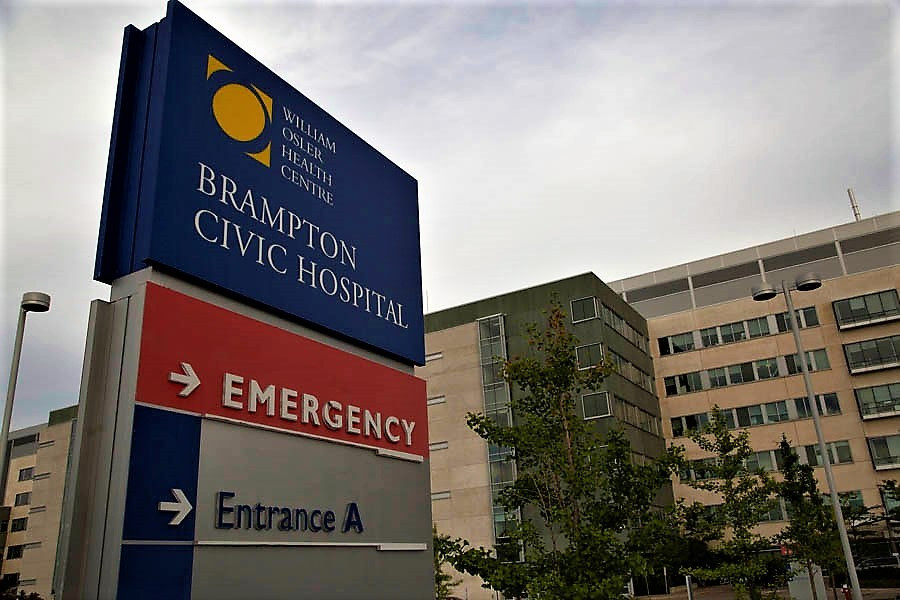 Brampton Civic is the only full service hospital in a city of more than 700,000 residents, which has less than half the per capita number of beds compared to the Ontario average.
(The Pointer files)
The Province has told Brampton it will only get 250 beds at the expanded Peel Memorial facility, and almost all of them will not be for acute care; it will not open with a complete, 24/7 emergency and, yet, the city's property taxpayers are expected to provide $125 million of the estimated total capital costs (between $500 million and $1 billion) for a facility that would not be a full-service hospital. William Osler, which runs Peel Memorial is also expected to raise $125 million.
Hopes were heightened when the Ontario government announced in a slew of campaign-style promises it would spend $21 million on the William Osler Health System to expand hospital capacity in Brampton. Ford assured $18 million will go toward the creation of a new emergency department at the Peel Memorial Centre for Integrated Health and Wellness in Brampton and $3 million will go toward expanding cancer care at Brampton Civic Hospital.
The provincial budget is scheduled to be revealed this Thursday.
While questions surrounding additional funding for new hospital infrastructure in Peel churn, the Province has vowed to address capacity issues in Ontario hospitals by adding new beds and introducing measures to free up existing capacity occupied by alternate level of care (ALC) patients. These measures, if successful, would add 4,500 new hospital beds by 2027-28 and free up 2,500 existing beds occupied by ALC patients, increasing available capacity to 7,000 hospital beds. However, even if the province achieves its plan, the FAO projects Ontario will still be 500 beds short of the 7,500 beds needed by 2027/2028 just to serve the growth in demand for hospital services from Ontario's rapidly expanding and aging population.
The FAO estimates hospital bed capacity will increase by approximately 4,500 beds from pre-pandemic levels to the end of the forecast period (from 32,696 beds in 2019-20 to 37,224 beds in 2028), representing a 13.8 percent increase in hospital beds over the eight-year period, a move it criticizes will not be sufficient to serve the increase in demand for hospital services. The FAO estimates the number of Ontarians aged 65 and over will increase by 30 percent, resulting in a spike in demand for hospital services of 21 percent.
The PC government has pledged to significantly expand home care and long-term care capacity by adding 30,000 net new long-term care beds by 2028 and spending an additional $1 billion over three years to increase the supply of home care services. Previous provincial governments have also neglected to make sufficient investments in long-term care. Over an eight-year period, from 2011/2012, the province added 87 long-term care beds, an increase of 0.1 percent, while the population of Ontarians aged 75 and older, who occupy over 80 percent of long-term care beds, grew by 24 percent. The limited growth in the number of long-term care beds has led to long wait times and waitlists for long-term care. As of November 2022, over 39,000 Ontarians were on the waitlist for a long-term care placement and the median wait time for a long-term care bed was 126 days.
"Between 2019-20 and 2027-28, the FAO estimates that the number of Ontarians aged 75 and over will increase by 37 percent compared to the projected 34 percent increase in the number of beds. Therefore, despite the significant increase in the number of long-term care beds by 2027-28, the FAO estimates that Ontario will still have fewer beds per Ontarian aged 75 over in 2027-28 than it did in 2019-20," the report details.
Waitlist times have also been exacerbated. After the PC government opted to pause elective surgical procedures during the pandemic, 398,000 fewer surgeries were performed between 2020 to 2022 than would have taken place if surgical volumes prior to the pandemic had been maintained. Despite the Province's $858 million investment over three years from 2020 to 2023, the number of surgeries performed has not returned to pre-pandemic levels. As of September 2022, there were approximately 250,000 patients on waitlists for surgical procedures — only 50,000 more patients than the pre-pandemic level — due to the fact that fewer Ontarians were added to the surgical waitlist compared to pre-pandemic volumes.
Health Quality Ontario data has shown that Brampton Civic Hospital has some of the longest wait times in the province, with patients currently spending an average of 25.3 hours in the waiting room. Patients at Trillium Health Partners Credit Valley Hospital will wait an average of 28 hours and Mississauga Hospital patients wait 23.7 hours on average. The target is 8 hours.
While Ontario's recommended standard of care states hospitals should not operate at more than 85 percent capacity, Brampton Civic operated between 101 and 106 percent capacity in 2019. Peel Memorial, which is an integrated wellness centre that does not have any in-patient beds and only operates an urgent care facility, not an emergency department, is even further stretched with operations at 557 percent to 587 percent capacity through much of 2019, prior to the pandemic.
In a two-week period in September 2020, code gridlock was declared eight times inside Brampton Civic, meaning the number of patients waiting to be admitted from the emergency department exceeded the number of beds available, so those suffering could not be given proper care. In January 2022, William Osler announced a code orange, a dire protocol when patient levels exceed staff's ability to adequately care for them. The Omicron variant was crushing the hospital which, without adequate funding from the Province, could not meet its responsibility to the community. The code orange ended after two days but patients had to be transferred to neighbouring hospitals to free up space for others waiting desperately for care.
The disturbing findings of the report also highlighted that in 2019 the average wait time for surgery was 3.7 months. In 2022, the average wait time was 5.5 months, a 48 percent increase in three years. Of the 250,000 patients on the surgery waitlist, 107,000 (43 percent) were waiting longer than the maximum clinical guidelines for their surgery, up from an average of 38,000 (20 percent) pre-pandemic.
The province's target was to reduce the surgery waitlist to the pre-pandemic level of 200,000 and the number of "long-waiters" to the pre-pandemic level of 38,000 by March 2023. Assuming no further interruptions, the FAO determined, based on current projections, the province is on track to reduce the surgical waitlist back to 200,000 patients by July 2024. However, the report notes, the province has yet to record any sustained reduction in the number of "long-waiters," meaning that, without additional measures, the province will not achieve its goal of reducing the number of patients on the surgery waitlist to the pre-pandemic level of 38,000.
While surgery wait times declined, as patient volumes in emergency departments have returned to near pre-pandemic levels, emergency department wait times have increased significantly. In 2022, there were roughly 145 unplanned emergency department closures across the province. During that time, the average length of stay in an emergency department for patients admitted to hospitals was 20.9 hours, a 34 percent increase over the five-year period prior to the COVID-19 pandemic "and the longest average wait time recorded in over 15 years."
"Ontario hospitals have identified a lack of available staff, including nurses and physicians, as the key issue causing longer emergency department wait times and closures," the report explains.
"While the Province's measures do address physician shortages in rural emergency departments, which contributes to emergency department closures, the measures do not provide for a sustained increase in emergency department staffing across the Province. From 2017-18 to 2019-20, emergency department wait times were significantly lower despite higher patient volumes. As a result, Ontario's success in addressing emergency department strain depends on the success of the Province's measures for the fifth area of focus, which is expanding the health sector workforce."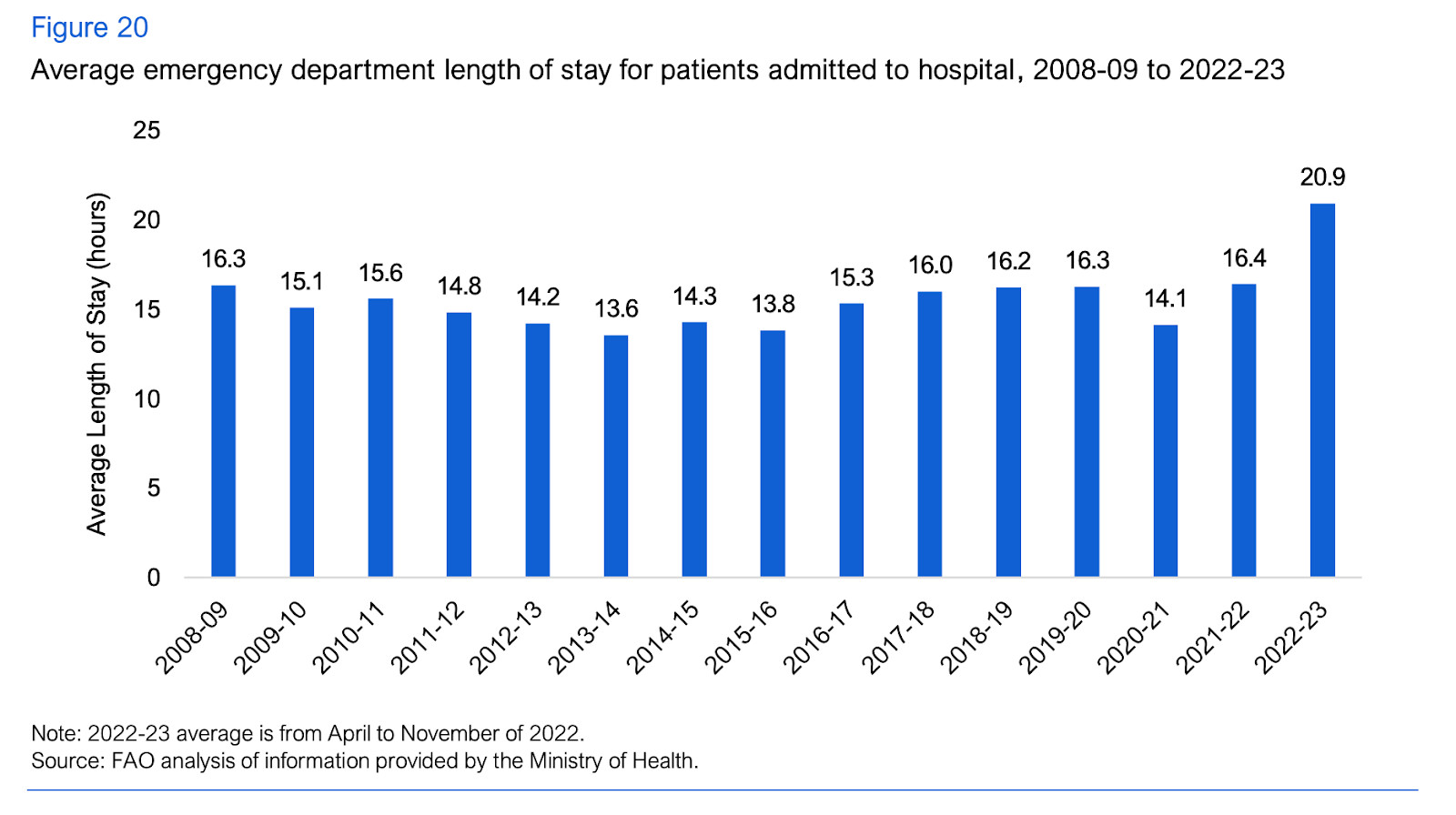 In 2022, the average length of stay in an emergency department for patients admitted to hospitals was 20.9 hours.
(FAO report)
A major challenge facing Ontario's healthcare system has been the demands on the workforce and the lack of staff available to fill vacant positions stemming from the pandemic. To return to pre-pandemic vacancy rates and meet government program expansion commitments in hospitals, home care and long-term care, the FAO projects the province needs 86,700 additional nurses and personal support workers in hospitals by 2027— representing a 26 percent increase (23,800) in nurses and a 45 percent increase (44,100) in personal support workers (PSW).
Since the start of the pandemic, health sector job vacancies have more than doubled in Ontario from 14,800 in the fourth quarter of 2019 to 34,800 in the third quarter of 2022. These vacancies are a result of the number of positions in the health sector growing faster than the number of workers. Based on the FAO's analysis, the Province's measures will not be sufficient to address the current staffing shortage.
However, the projections do not take into account Bill 124, which capped healthcare workers' wage increases to a maximum of one percent of total compensation for a period of three years. A ruling from the Ontario Superior Court in November found Bill 124 to be unconstitutional and a violation of the Canadian Charter of Rights and Freedoms as it infringes on the applicants' rights to freedom of association and collective bargaining and was declared to be void. Despite the ruling, the PC government opted to appeal the decision and if it loses, the province will be on the hook for an additional $3.6 billion in back-wages.
Last year, ahead of the provincial election, the PC government announced a series of measures aimed at increasing the supply of nurses and personal support workers as part of its Plan to Stay Open policy document. Initiatives included addressing pay, training and regulatory barriers. The FAO estimates that 34,800 more nurses will be required by 2027 but only 31,900 will be added, resulting in a shortfall of 2,900 nurses, a much smaller number than the current shortfall according to the RNAO.
For PSW's, 51,900 more employees will be required by 2027 but only 21,700 will be added, resulting in a shortfall of 30,100. Notably, every aspect of the province's health sector priority areas, hospital capacity, long-term care and home care, surgical waitlists and wait times, and emergency departments, hinge on investments into the health sector workforce.
"Failure to address this projected shortfall in nurses and PSWs will result in the Province being unable to meet its expansion commitments in hospitals, home care and long-term care," the report notes. "The shortfall will also have additional impacts on health sector service levels, including in hospital emergency departments, the waitlist and wait times for surgeries, and average hours of direct care provided to long-term care residents.
"Given that the Province's capacity expansion commitments in hospitals, home care and long-term care will not meet growth in demand for these services from Ontario's growing and aging population, the Province has not allocated sufficient funding to the health sector to support its programs and commitments, and the Province has not taken sufficient measures to supply the nurses and PSWs needed to deliver on its expansion commitments, challenges are expected to persist across Ontario's health care system."
---
Email: [email protected]
Twitter: @mcpaigepeacock
---
COVID-19 is impacting all Canadians. At a time when vital public information is needed by everyone, The Pointer has taken down our paywall on all stories relating to the pandemic and those of public interest to ensure every resident of Brampton, Mississauga and Niagara has access to the facts. For those who are able, we encourage you to consider a subscription. This will help us report on important public interest issues the community needs to know about now more than ever. You can register for a 30-day free trial HERE. Thereafter, The Pointer will charge $10 a month and you can cancel any time right on the website. Thank you
Submit a correction about this story