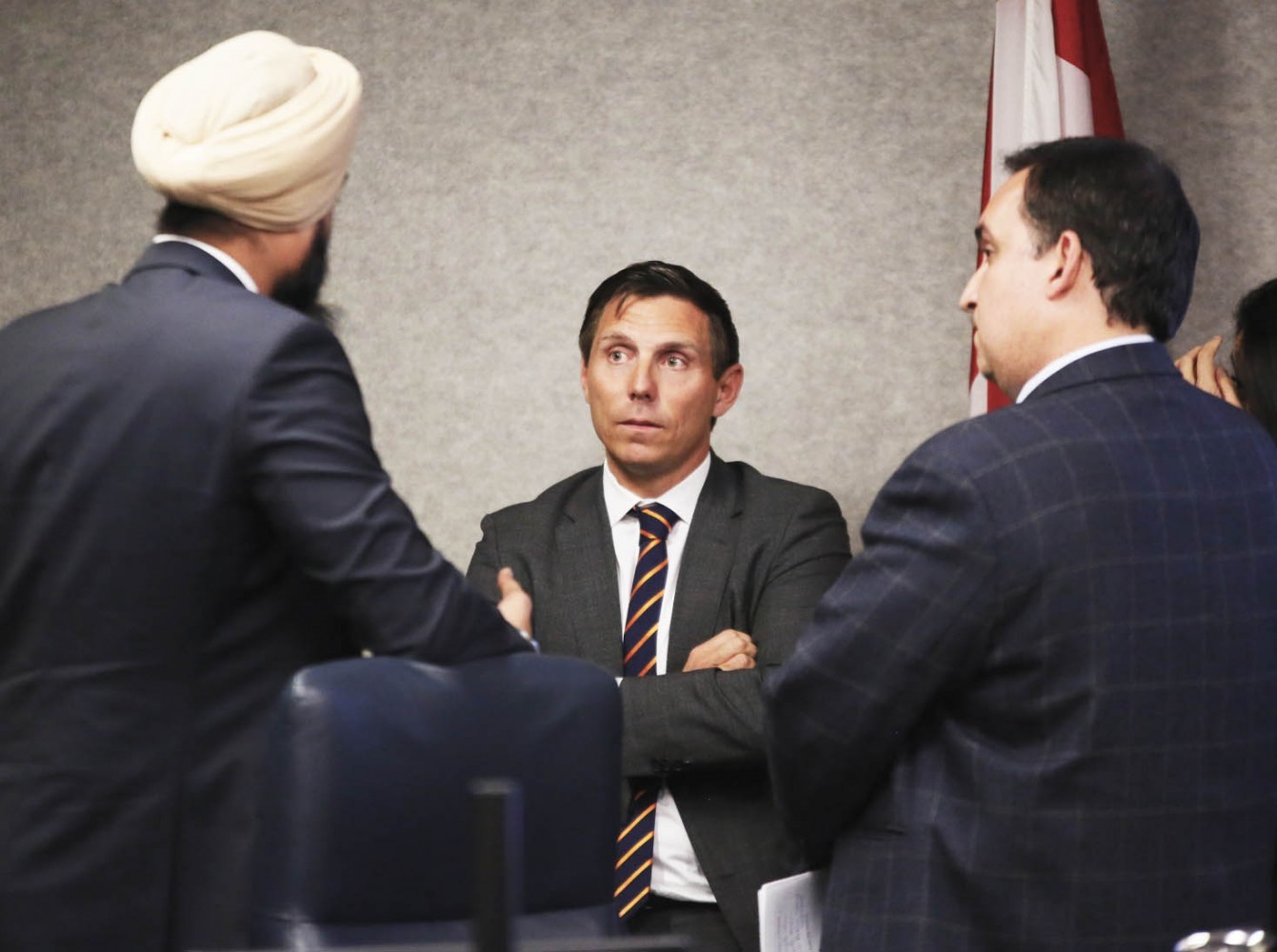 The Pointer files
Judge rules against Brampton motion that selected council replacement; Councillors request RCMP investigation into Patrick Brown's City Hall conduct 
Brampton council members are calling for a full investigation by the RCMP into Mayor Patrick Brown's financial dealings inside Brampton City Hall.
This comes a day after Justice Michael Doi delivered his decision on Monday, quashing the motion from Brampton Council when members prepared to have former longtime councillor Elaine Moore replace Charmaine Williams if she won a provincial seat during the June 2 Ontario election.
After Williams did win, and Moore prepared to fill in, a legal challenge to the Ontario Superior Court of Justice was initiated by Councillor Harkirat Singh, one of Mayor Patrick Brown's closest allies.
The judge ruled that the process of selecting a replacement in preparation of a possible vacancy was akin to an appointment, which is not supposed to happen under the Municipal Act until after the seat is formally declared vacant.
It is a grey area of the Act, and it's likely Doi was particularly careful with the intention of the legislation before making a decision, as he originally said his finding would be released a week earlier, just three days after the June 30 hearing.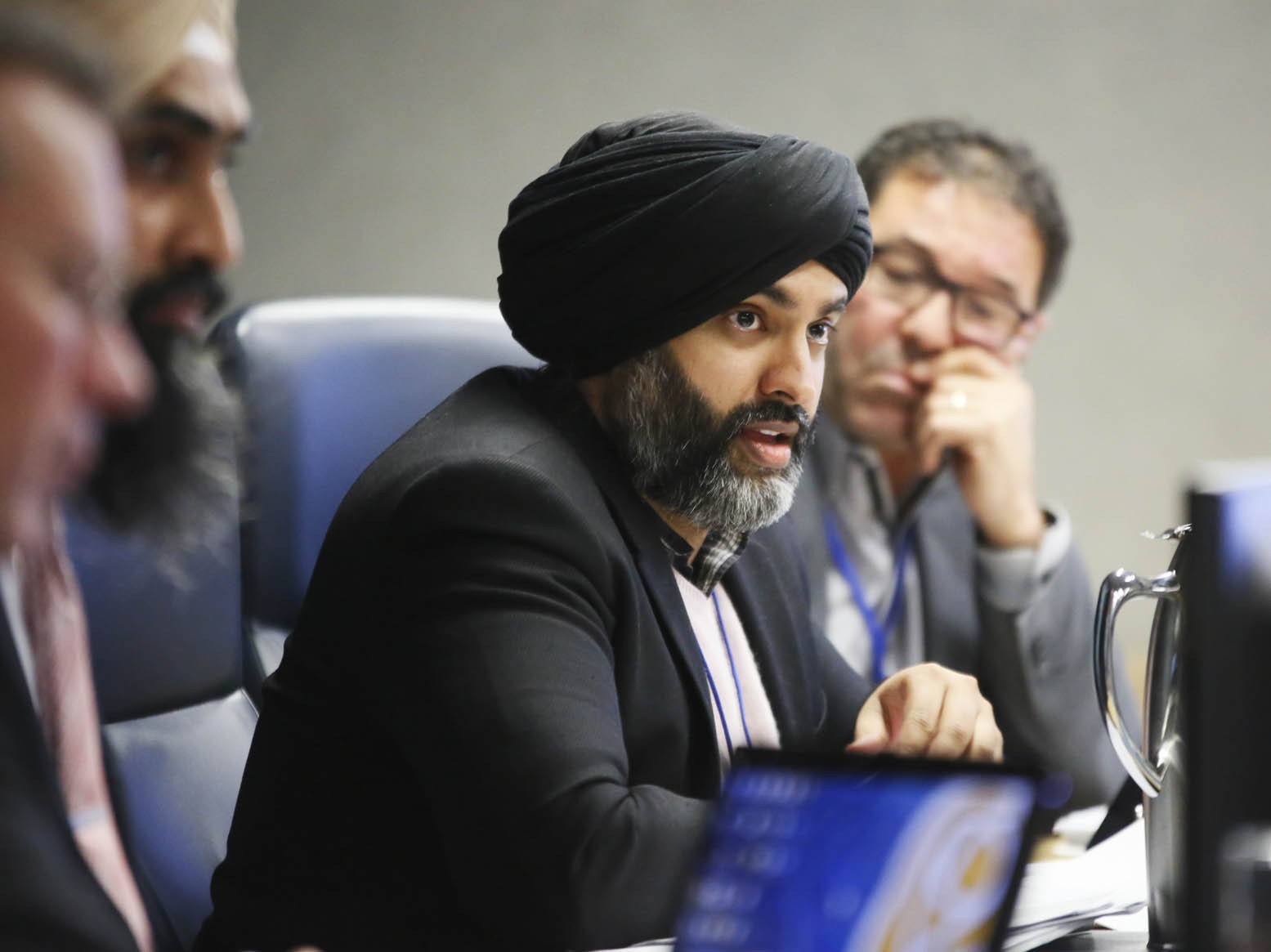 A council motion to appoint a former councillor in the event Charmaine Williams won a seat at Queen's Park on June 2 was quashed following a legal challenge from Councillor Harkirat Singh.
(The Pointer files)
Brown, Singh, Rowena Santos, Paul Vicente and Michael Palleschi have since been on strike from council meetings, refusing to attend, which has prevented quorum and, as a result, has halted City Hall business until the matter could be resolved.
Brown and his allies claimed the move to pass a motion in preparation for the possible vacancy was done in bad faith to ensure a sixth member would continue to support the opposing bloc of councillors.
They have demanded accountability since allegations and evidence of widespread misconduct under Brown came forward from current and former City Hall staff.
A series of forensic investigations was ordered by the group, including Williams, when they had the majority six votes needed to pass motions on the eleven-member Council.
One of the most disturbing issues that prompted one of the ongoing investigations currently being done by independent firms was around $629,000 spent on the failed BramptonU project pushed by Brown, Santos, Singh and Vicente. More than $500,000 went to a firm that employed Rob Godfrey, one of Brown's closest friends and a member of his political inner circle, as Brown himself described the relationship in his own book.
More than $100,000 went to David Wheeler, a close friend and mentor of Santos. Staff recently revealed they could not find much of the work that was supposed to be done two years ago. Godfrey's firm was given almost three times more than what council had approved. Wheeler, it was revealed, had been charging Brampton taxpayers for international travel before he was even given the contract.
Council members were never told about their connections to Brown and Santos who failed to disclose the relationships.
Staff said it's unclear how authorization was approved to hand over an additional $350,000 to Godfrey's firm without any Council approval, and why any money was given for work that was never done.
Senior City Hall staffer Gurdeep "Nikki" Kaur recently told Council during a public meeting that Santos yelled at her when Kaur questioned what work Wheeler had done. When she first brought forward allegations last year, Kaur told The Pointer Godfrey routinely demanded she approve payments without much work to show for it. She said senior staff who worked closely under Brown's direction told her to get the payments approved.
The third-party firms are currently investigating the BramptonU project and a number of other questionable contracts under Brown's leadership.
But with the judge's decision on the council vacancy, it's now unclear if the five-five stalemate will mean the investigations cannot come forward to the public ahead of the October 24 municipal election.
The last council meeting before the summer break, on July 6, was cancelled by Brown, after he was disqualified from the Conservative Party of Canada leadership race the previous evening for alleged violations of federal elections laws.
Pat Fortini, the other councillor for Wards 7 and 8 (he shared duties with Williams), told The Pointer at the Superior Court hearing on June 30, that the application to contest the replacement motion wasn't about the process that was used, it was an attempt to block the City Hall investigations including the probe into the mishandling of funds related to the failed BramptonU project.
"If none of this happened, it would have been all good. I got texts from them (Brown's allies) saying, 'Can we appoint that one.' They just want somebody on the winning side so they stop the investigations, the BramptonU scandal, the risk assurance scandal—that's what it's about. It's not about representation."
Moore made it clear that if she returned to Council, she would demand accountability for what's happened since Brown was elected. She was the main council opponent to former mayor Susan Fennell, and did much of the work to expose the widespread abuse of Brampton taxpayers by Fennell who was removed from office by voters in 2014 after a series of scandals decimated her support; she only received 12 percent of the vote.
"It was clear from the judge's own decision that the councillors who voted to prepare for the possible vacancy in advance did so out of good faith," Moore said Tuesday. "He specifically says those council members did not do so with any intention of deliberately taking a vote beyond what the Municipal Act allows. He acknowledged it was a reasonable decision aimed at ensuring constituents would not be without representation. He simply found, in his reading of the Act, that the process was too early. But now, exactly what those councillors wanted to avoid, is going to be seen, with five votes on either side and no way to get crucial accountability work done."
Moore said she hopes a replacement can be found, but she's not optimistic.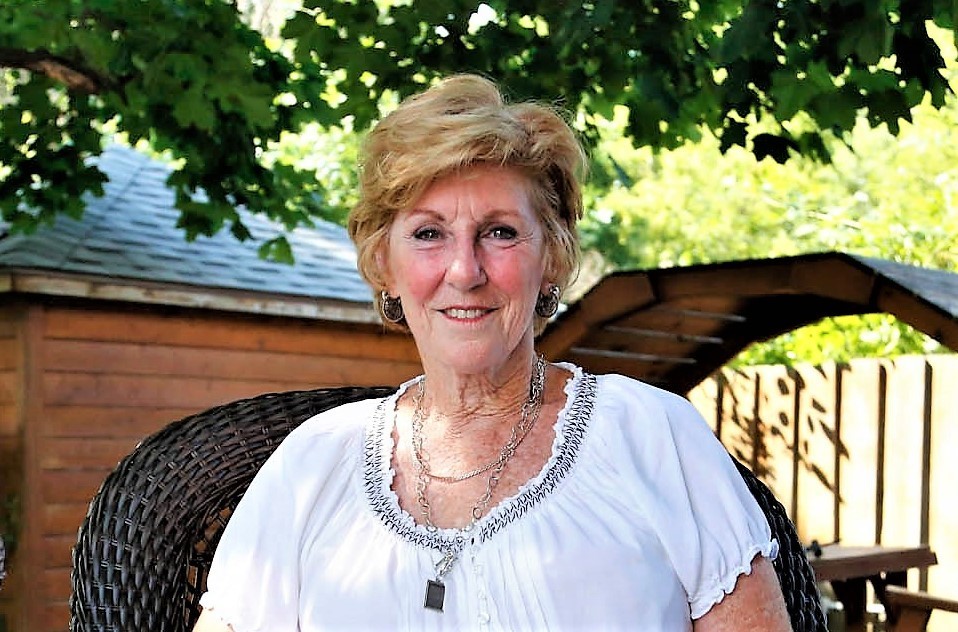 Former Brampton councillor Elaine Moore was previously selected to fill the seat left vacant by Charmaine Williams.
(The Pointer files)
"I was asked if I would fill in for former councillor Williams. She even endorsed me. I just hope whomever is appointed votes the same way she did on her behalf, and on behalf of the hardworking constituents, Brampton taxpayers who decided to have Charmaine represent them in 2018. She strongly supported the accountability and transparency measures and voted for the current ongoing forensic investigations. Her votes are on the public record. I hope if there is a temporary replacement the individual honours how councillor Williams voted; she wanted the truth to come out, to get to the bottom of what has been happening inside City Hall the last three years."
Brown, Santos, Palleschi, Vicente and Singh, have not been supportive of the investigations, calling them personal vendettas. It remains unclear why Brown and Santos have not declared a conflict of interest during votes; Santos has taken votes against motions despite being the main focus of two investigations sent to the City's integrity commissioner, one for her alleged involvement in the lucrative contract for her mentor and political ally, another for her alleged harassment of a senior staffer who raised concerns over the contract work.
The narrative of Brown and his allies around the judge's ruling in their favour avoids any mention of the ongoing investigations.
After the decision was rendered Monday, a press release was posted to Mayor Brown's Twitter signed by himself, Palleschi, Santos, Vicente and Singh.
They said the action was taken to block Moore's appointment to avoid future legal challenges.
The press release also points out that previous City Solicitor Sameer Akhtar, who was hired under Brown despite having no experience in municipal law to head the City's legal department, was fired by a Council vote which Brown and his allies lost. Diana Soos was made the acting City Solicitor in June.
"We remain shocked that six councillors, five of whom are serving in their second term and one who has served only one term and is now an MPP responsible for provincial legislation, had such a poor understanding of the Municipal Act and their own fiduciary responsibility to the City of Brampton and its residents," they wrote.
As part of the decision, the City of Brampton is responsible for paying the costs for the application fixed at $20,000, inclusive of taxes and disbursements.
It's unclear how the ongoing investigations will come forward to the public if motions to do so don't have a majority of votes behind them.
On Tuesday, Councillors Jeff Bowman, Martin Medeiros, Gurpreet Dhillon and Fortini called for a full investigation by the RCMP, linking alleged City Hall misconduct under Brown to allegations he committed federal crimes as a CPC leadership candidate, by paying campaign staff using money from third-party companies.
Their press release states: "At least one man in Brown's inner circle who worked on his federal campaign, worked for a firm that received more than $500,000 from City Hall. Staff are unable to determine how this amount was approved under Brown or what work was completed for the money paid by Brampton taxpayers."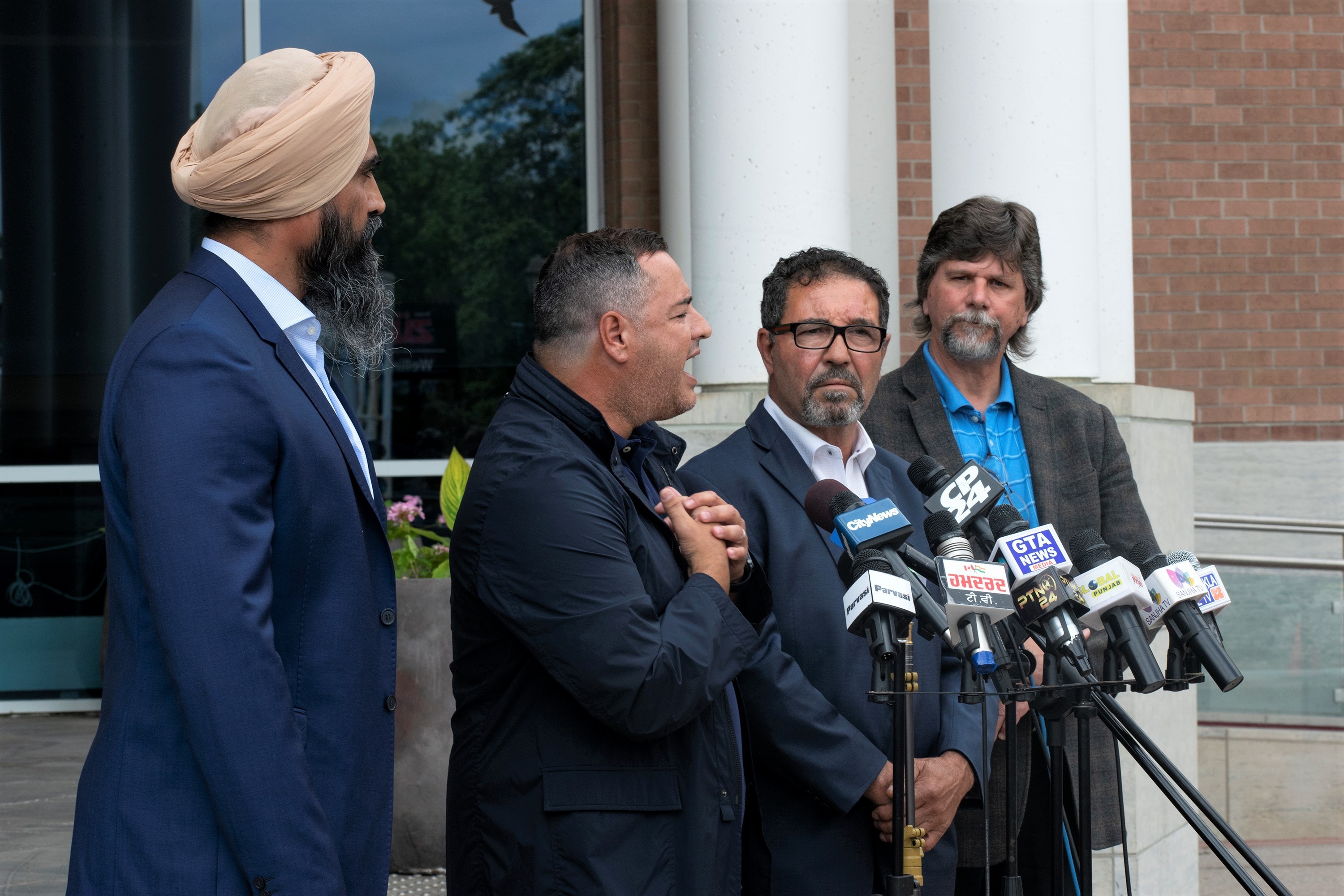 Councillors (from left to right) Gurpreet Dhillon, Martin Medeiros, Pat Fortini and Jeff Bowman have been fighting to get answers through forensic investigations into wrongdoing at city hall under Mayor Patrick Brown.
(Alexis Wright/The Pointer)
The group also stated that Ontario's Attorney General should be made aware of Brown's attempt to run out the clock on a series of investigations ordered by Brampton City Council.
"Brown does not want the work of independent investigators to come forward. They were hired to probe numerous contracts and 'questionable' financial arrangement with associates of Brown, which have already come to light since a majority group of councillors directed staff for information," they wrote.
"We need an outside authority, not controlled by Brown, to conduct a thorough investigation. On behalf of the residents of Brampton, we are calling on the RCMP to undertake a full investigation into these serious allegations; an investigation which Brown has blocked at the municipal level."
The group said if Brown is now under investigation by Elections Canada and the RCMP, which have been given information from the CPC that led to his removal from the leadership race, any possible connection to allegations and evidence from City Hall should be probed.
"His misleading and factually incorrect public statements as he tries to deflect from his recent CPC disqualification come as no surprise to us and members of the public who have watched for four years as Brown resorted to tactics which put democracy under siege in Brampton, Ontario and Canada," they said.
"If Patrick Brown is not held accountable for his actions by the RCMP and the Province our democracy will suffer. Brown will continue to use his four council allies, including Rowena Santos… He and his four Council allies do not want Brampton taxpayers to know what's been happening inside City Hall. The public needs this information ahead of the October 24 municipal election to restore democracy in Brampton, after four years of abuse under Patrick Brown."
Despite the judge making it clear that the councillors who selected Moore had no bad intentions, on Tuesday Singh compared the group's actions to select Moore to the January 6th insurrection of the United States Capitol in Washington last year.
Moore replied to Singh.
"I don't want to weigh in on the back and forth, I will just say this, though: It is reprehensible that a certain member of council, after the judge made it clear that the motives were well intentioned, would compare the decision to prepare for the vacancy with the January 6th insurrection of the United States Capitol," she said.
"I can't even imagine what the family members of those brave officers who died that day would think if they heard these people in Brampton compare an effort to help protect democracy and good government with what the mob did in Washington. The people who shamelessly said that should ask themselves why they have blocked every effort over the last three years to get to the truth about all the contracts and money, the Brampton taxpayers' money, that has been handed to some of their friends."
---
Email: [email protected]
Twitter: @JessicaRDurling
---
COVID-19 is impacting all Canadians. At a time when vital public information is needed by everyone, The Pointer has taken down our paywall on all stories relating to the pandemic and those of public interest to ensure every resident of Brampton and Mississauga has access to the facts. For those who are able, we encourage you to consider a subscription. This will help us report on important public interest issues the community needs to know about now more than ever. You can register for a 30-day free trial HERE. Thereafter, The Pointer will charge $10 a month and you can cancel any time right on the website. Thank you
Submit a correction about this story