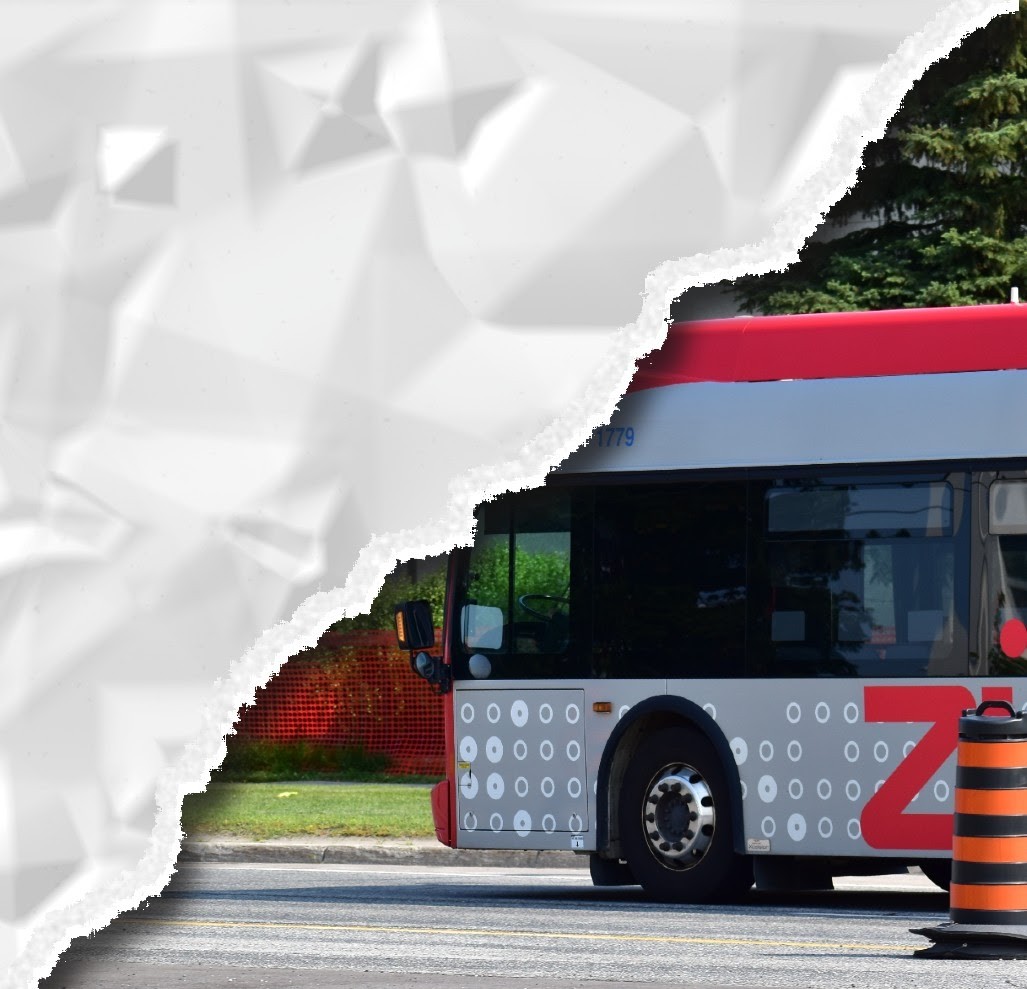 Feature image from PNG Tree and Isaac Callan/The Pointer
'We're cutting everywhere to get to zero': Brampton's fourth straight tax freeze guts infrastructure and transit, ensures future financial chaos 
On Wednesday evening councillors in Brampton unanimously passed a 2022 budget plan that pleased almost no one.
Councillor Pat Fortini wanted the document to include an annual tax contribution to healthcare expansion. Councillor Rowena Santos tried to cut funding for a heritage structure. Councillor Martin Medeiros could not get answers about wasted money for a university plan that has suddenly vanished and Councillor Jeff Bowman watched the City's commitment to a much-needed new animal shelter fall under the long axe wielded by Patrick Brown, who in three short years has turned City Hall into his personal political playground.
The Brampton Board of Trade called for responsible budgeting to restore its faith in local government and protect the city from future financial chaos. Sara Singh, the NDP's Deputy Leader and local MPP, demanded a fair deal for hospital expansion in Brampton.
Neither got what they wanted.
That was the theme of this year's budget season.
But Brown got exactly what he wanted: another zero percent budget increase, squeezed from a financial document that might as well have the mayor's face on it—a campaign-style brochure for a deeply political approach to managing the future of the city.
Brown was in favour of gutting services and future investments long before arriving in Brampton, and when no one had ever heard the word COVID he was campaigning in 2018 to salvage his disgraced political career on the populist Conservative notion that things can somehow be bought for free.
He has since simultaneously promised a tunnelled LRT into the downtown that could cost $1.7 billion while refusing to set aside a cent for his plan; promised a world class, state-of-the-art cricket stadium, but refused to put any money in the budget for it; claimed he cares about revitalizing the city centre while he cut tens of millions from the capital budget plan that would have paid for an approved redevelopment of the downtown; trumpeted a new university without committing a penny to it; and talked repeatedly about the city's hospital crisis then refused to support the routine way of paying for the local share, through a special levy, to ensure future healthcare investments keep residents safe.
While residents raise concern about the withering city centre, increased homelessness, decaying sidewalks, and the signs of a neglected city, Brown marches on, telling everyone his budget freezes are good for them.
He has no plan to get Brampton on the right track.
Small businesses are leaving or shutting down, and the Board of Trade told the mayor its members have lost faith.
Brown's proposal to freeze the local budget for the fourth consecutive year was ultimately approved by all members of council after days of fighting. In the end, those who tried to protect the future from Brown's reckless politicking, knew they did not have the votes to defeat the mayor's motion. It was tabled on the fourth day of budget deliberations. "Yes, reluctantly," Doug Whillans said Monday afternoon as he agreed to Brown's freeze.
The motion that delivered the freeze Brown aggressively lobbied for will also deliver a deep blow to the City's struggling finances.
To achieve a political goal, Brown and the ten councillors have cancelled an increase to the Brampton Transit fuel budget meant to address the rapidly rising cost of diesel and more than $8 million in capital projects across the City.
They have also completely gutted an infrastructure levy vital to maintaining Brampton's aging assets, ignoring past financial warnings that saw the annual 2 percent increase become a basic requirement just to keep a minimum investment in place for critical infrastructure.
After first demanding 75 percent of the levy be removed, when the numbers still didn't add up shortly before the final budget vote, Brown, who looked like an authoritarian, cut it completely out of the 2022 budget, stamping on years of responsible financial stewardship supported by dozens of reports detailing the dire consequences of neglecting critical infrastructure.
Brown was in such a rush to pass his tax freeze without any consideration of the ominous consequences that his original motion included the wrong numbers. When he introduced it, staff from the City Clerk's office struggled to find the email containing the motion, which had only been drawn up and sent internally at 3 p.m. that same day. The public did not even get to read it on the City's website until Wednesday, two days after it was initially approved.
A subsequent motion, re-drafted by City staff, was adopted Wednesday evening to correct Brown's errors. His original motion overestimated the savings from changing how debt for the Brampton West Tower city hall expansion is paid off by $46,349 while underestimating by $281,449 the amount transit fuel funding would have to be cut to achieve his freeze. His motion also incorrectly reported how much Brampton would be contributing to its reserve accounts in 2022.
It was a sad display of unprofessionalism in the country's ninth largest city, led by a man who has hand-picked glaringly inexperienced staff to manage one of the fastest growing municipalities in Canada.
The budget will not include a levy to pay for an expansion of Peel Memorial, something that will be funded by raiding other capital projects.
(Image from The Pointer files)
There are three parts to Brown's budget motion, two force the City to further reduce its infrastructure investment and one casts doubt on how Brampton Transit will pay to run its buses next year.
The mayor's motion eliminated a proposed 2.8 percent budget increase through cuts.
The first clause moves $8.4 million from the City's operating budget into the capital plan. The funds cover a rent-to-own lease for the City Hall West Tower that will remain an annual cost for the next 17 years. Rather than increasing the capital plan to accommodate this change, staff are now in the process of cutting $8.4 million in "minor" capital projects to accommodate the move.
The option, which reduces 1.7 percent of the 2.8 percent increase, was proposed by CAO David Barrick on the second day of budget deliberations. Barrick was specifically hired by Brown, who orchestrated his recruitment, and suggested the financial plan to councillors with no warning in the middle of the budget.
"The investment options have been laid before you in the budget binder for some time now," he said. "The decrease and tax levy section of this slide deck is relatively new to you."
It's unclear how a debt payment for a city hall building that cost $205 million, including the financing charges, could be moved onto the capital budget, and some councillors have indicated they want a full review of the move including guidance from the Province as to whether or not any legislation might be violated.
It's unclear if legislation is being broken by charging taxpayers $8.4 million intended for capital projects, but then turning around and spending their money, which they thought was being used to provide needed infrastructure, to instead cover a previously incurred debt.
The move, which came to councillors with no information on which projects would be cut from the capital plan, frustrated some elected officials. Finance staff were unable to explain which projects would suffer in order to appease the blatantly political scheme. It means Brampton councillors have approved a budget document while flying blind, completely in the dark about which needed projects will have to be cut and without knowing how this will impact City plans.
"We haven't fully sharpened the pencils on this just yet … we've got some ideas to get most of the way there," Barrick said, as if budgets and the public's money can be spent retroactively, without explaining to taxpayers how their money is being used before taking it from them.
It was like a scene from The Twilight Zone.
The incredibly irresponsible financial move comes from a CAO who has no experience running a municipal department. Mark Medeiros, who was Brampton's acting treasurer until around the time the 2022 budget process began, couldn't find any specific examples beyond "replacement equipment" and "several minor capital projects" that might be stripped of funding to cover the $8.4 million.
To accommodate the bizarre move, staff must now remove $8.4 million from the draft capital budget every year for the next three years.
"I wish we would have had these reports in our budget binder," Fortini said, before councillors passed Brown's motion. Councillor Medeiros agreed, saying he was concerned council was "just kicking down the road paying rent on the West Tower".
It's unclear why the councillors did not vote against the motion after raising serious concerns over its dire consequences.
Councillor Pat Fortini has expressed concern at Brampton's budgeting process.
(Image from The Pointer files)
"The City will own the building after the lease payments are completed, similar to the outright purchase of a building, which would be tracked as a capital project," a spokesperson for the City said. "The annual operating expenditures budget is reduced by the annual capital lease payments."
It is a budget trick that the Brampton Board of Trade explicitly warned against. During a presentation to the budget committee, during which the organization told councillors it was losing faith in their ability to responsibly budget and plan, Glenn Williams, an accountant, said the scheme to refinance the West Tower was a concerning act of "creative accounting".
"It puts pressure on the ability to fund capital projects in the future, there's no real saving here," he said. "The West Tower is still there, the monthly, annual lease payments are still there, this is just moving the ledger around a little bit. Operating costs and capital costs are very different and they generally should not be mixed up here."
A further 0.7 percent of Brampton's budget freeze will come from starving its transit service.
Brown's motion directs staff to "adjust the transit fuel allocation" by around $3.7 million. That figure is exactly how much Brampton Transit had asked its fuel budget to increase by in 2022, in order to cope with the rising cost of diesel.
"Some of the pressures that we have are diesel fuel," Alex Milojevic, director of Brampton Transit, told councillors during the budget process. "Fuel has been budgeted previously at $0.85 a litre. For 2022 we budgeted at $1.07 a litre and, currently, the price is around $1.17 a litre. So we are experiencing some financial pressures on the fuel. For every $0.01 a litre that fuel goes up at the pumps, it is [an] approximately $175,000 impact on the transit fuel budget."
Brampton's 2021 budget pegged the price of fuel at $0.85 per litre, requiring an increase in 2022 of $3.7 million just to reach $1.07 per litre. If the cost of fuel remains at $1.17, the budget would need to expand by roughly another $1.8 million to accommodate that cost.
Instead, Brown ignored the minimum $3.7-million need, and the further $1.8 million that will likely be incurred. It's unclear how the transit system will cover the cost of diesel if its fuel budget runs out.
A 2020 audit of Brampton Transit found the department needed better controls over its budget process and improvements to its fuel purchasing procedures.
Mississauga's MiWay bus service, for comparison, has also asked for (and received) a budget increase to accommodate the rise in fuel despite freezing service. Its budget estimates a net fuel increase for the service of $2.2 million with lower service hours offsetting some of the additional costs for diesel.
Brown's budget proposal does the opposite for Brampton, freezing the fuel budget based on a cheaper rate for diesel, despite the reality that it can no longer be purchased at that price, at least not right now.
Gary Collins, the mayor's director of communications, told The Pointer City staff would respond to questions about how this is feasible. Brown, who pushed the irresponsible move, refused to explain himself.
"There will be no decrease in transit service," a Brampton spokesperson promised. "Due to the ongoing pandemic, transit service hours for 2022 are projected to start the year at 85 percent of total pre-pandemic budgeted service hours and increase to full service by fall. Fuel savings are anticipated for part of the year as lower service hours is projected."
If the math for this statement adds up, which staff did not demonstrate, it would still leave Brampton Transit with no flexibility. On the contrary, to respond to customer demand that is projected to increase, staff clearly do not have a plan to address Brown's last minute axing of the money needed to pay for more expensive diesel.
The amount was already less than the current price, and if ridership demand goes up, forcing even more service hours, council members will have to either ignore the need for more transit or find the additional money for diesel somewhere else.
Brown, who has not committed to serving a full second term, might be long gone by then.
Staff did not respond to questions about the rising price of diesel and the pressure it places on Brampton Transit's budget.
Alex Milojevic told councillors Brampton Transit faced funding pressures from the rising cost of fuel.
(Image from The Pointer files)
The final portion of Brampton's fourth consecutive tax freeze comes from cancelling an increase in the infrastructure and transit levy. This budget line had been identified as key to the City's future.
A 2019 State of Local Infrastructure (SOLI) Report looked in depth at the assets Brampton owns. Using metrics that include its age, the report determined it would cost $6.3 billion to replace buildings, roads and other assets, something that must be done as they age into obsolescence and disrepair. It identified a need to spend just over $1.8 billion across the next decade to replace parts of its portfolio.
The majority of the $1.8 billion required across the decade to repair Brampton's assets was to come from an infrastructure levy that would add two percent to the City's total budget every year. The total figure to be raised through the levy was $1.1 billion, an average of $110 million per year for a decade. This would see an increasing portion of tax dollars being dedicated to maintaining the City's deteriorating assets.
In its initial budget proposal, staff cut Brampton's transit and infrastructure levy from three percent to 0.7 percent. Brown's motion cut even that pitiful increase out entirely, calling for the infrastructure contribution to "be maintained at the record breaking 2021" level.
Brown has decimated the capital budget since taking office, cutting it to the bone and cancelling a number of projects.
In a year where council members raided around $40 million from capital reserves to avoid a tax increase for healthcare investment and pillaged a further $8.4 million from projects to pay the debt owed for City Hall's expansion, they will not be increasing their commitment to long-term saving accounts that help pay to replace aging infrastructure in the future.
"We're cutting a little bit here, a little bit there, a little bit there, we're cutting everywhere to get to zero," Fortini observed toward the end of a rushed budget process that leaves Brampton's future in even worse shape.
---
Email: [email protected]
Twitter: @isaaccallan
Tel: 647 561-4879
---
COVID-19 is impacting all Canadians. At a time when vital public information is needed by everyone, The Pointer has taken down our paywall on all stories relating to the pandemic and those of public interest to ensure every resident of Brampton and Mississauga has access to the facts. For those who are able, we encourage you to consider a subscription. This will help us report on important public interest issues the community needs to know about now more than ever. You can register for a 30-day free trial HERE. Thereafter, The Pointer will charge $10 a month and you can cancel any time right on the website. Thank you
Submit a correction about this story