The Pointer file photos
Underfunded system in Peel failing seniors, again
In April 2020, the COVID-19 pandemic in Peel was beyond bleak.
Leaders across the world had declared a state of emergency and the streets of Brampton and Mississauga lay empty. Socializing had moved entirely into the virtual sphere and most were forced indoors.
The sight of men and women dressed in mottled green and khaki uniforms piling out from military vehicles did little to alleviate the sense of dread in Brampton.
At Grace Manor, one of Ontario's worst-hit long-term care homes, the Canadian Armed Forces needed to step in and keep the facility running as viral spread overwhelmed the private facility.
The shock of seeing the country's already flagging senior care system on its knees spread just as quickly as the novel coronavirus around Canada.
"Many witnesses have shared heart-wrenching accounts of their experiences during the first wave of the pandemic that resulted in tragic loss of life, suffering, and devastating impacts on residents, families and staff," Ontario's commission into long-term care wrote in a letter to the Province in October, 2020. "We have heard that long-term care (LTC) homes were forgotten in the initial provincial plans to control the spread of COVID-19 until residents started dying, and pleas that this not be repeated when this crisis is over."
Surely no one would forget about Canada's neglected senior population ever again?
Recently released figures from the Region of Peel suggest that is exactly what happened. As Peel grapples with a budget damaged by COVID-19, and the Province falls deeper into its historically deep debt (more than $400 billion, the largest sub-national figure in the world), seniors are a key group feeling the pinch.
The Canadian Armed Forces were brought in to help at a Brampton long-term care home.
(Image from Canadian Armed Forces)
The Region of Peel runs five long-term care homes, where about 700 seniors live. Through the COVID-19 pandemic, as private, for-profit homes performed horribly, leading to the death of more than 3,000 residents who suffered in unimaginable conditions, the Region's homes performed comparatively well.
Alongside their work caring for live-in seniors, Peel's five public long-term care homes also provide a key service to the community: adult day care (ADC).
In non-pandemic times, seniors living near Peel's public long-term care homes were able to attend care and social opportunities on-site. They provided structure and support for seniors in the broader Peel community.
The program is important for seniors who often have to cope with long periods of social isolation. It also helps those caring for an elderly relative at home.
Between the start of the pandemic and August 2021, the waitlist for this key service grew by around 50 percent. The number of seniors waiting for support went from 310 in 2020 to almost 475 in August of this year.
"Home care and adult day care are the key priority areas where significant investment needs to be placed," Laura Tamblyn Watts, the CEO of CanAge, a senior's advocacy group, told The Pointer. "About 95 percent of all Canadians will always live in the community and one in six people are providing significant levels of care, on a volunteer basis. They need a break. And so a focus exclusively on long-term care transformation misses the point."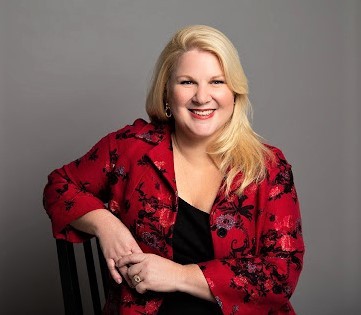 Laura Tamblyn Watts, the CEO of CanAge, says more funding is needed to care for the most vulnerable seniors.
(Image contributed)
The Region admits the increase in its waitlist is "significant".
It's a particular problem because the seniors who rely on the service often live in conditions that require constant care and attention. Around 60 percent of the 127 seniors taking advantage of the ADS every day before the pandemic had a cognitive impairment such as dementia, while 71 percent had complex medical care needs.
After COVID-19 struck and long-term care homes were effectively sealed, Peel attempted to plug the gap with online alternatives. A total of 652 people took advantage, compared to the previous daily average of 127.
Seniors, especially those with memory loss, can find adopting technology far harder than younger residents. Research from Statistics Canada, for example, shows that just 68.2 percent of seniors over 65 use the internet, compared to 96.2 percent of those between 45 and 54.
Adult day care returned in person in July. During the pandemic, staff were redeployed to help out in long-term care facilities.
"Currently, we are seeking operational funding to expand our ADS program and create a respite centre at Peel Manor, as a key component of our vision for wraparound care at the Seniors Health and Wellness Village," a spokesperson for the Region of Peel told The Pointer. "Increased investment in community support services, including programs like our ADS program will support seniors and their caregivers, allowing them to age in place for as long as possible."
The Region hopes this funding could come from Queen's Park.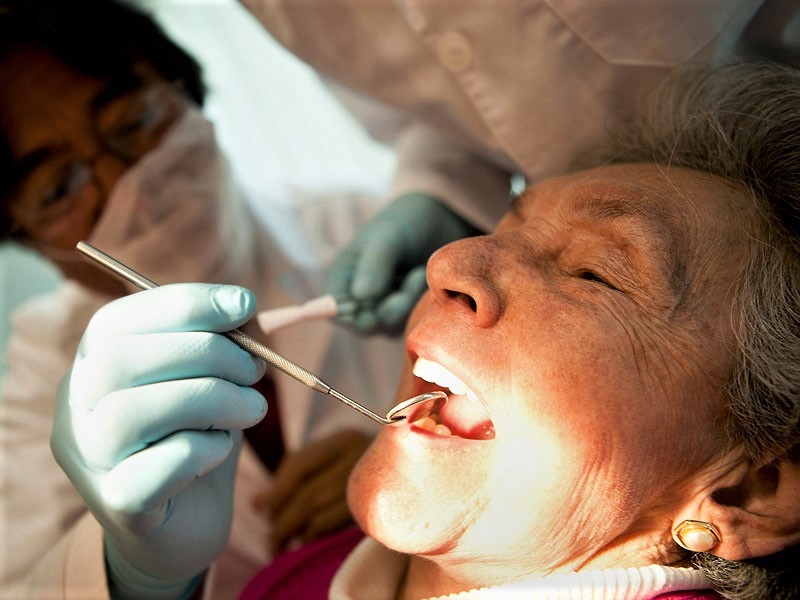 Peel is hoping for funding help from the Province
(Image from Flickr)
The growing waitlist for adult day care is not the only area seniors are getting a raw deal. The waitlist for those 65 and over hoping to receive dental care from the Region of Peel sits at 5,000 residents, a significant increase.
In 2019, the Province launched (and grossly underfunded) a program to offer dental care to seniors with incomes of $19,300 or less for individuals without dental insurance.
When it launched, the Province estimated 6,938 seniors would be eligible when it handed Peel the operating funds. At the same time, regional staff believed that if only 40 percent of eligible seniors took advantage, more than 16,000 residents would qualify, but the funding provided by Queen's Park would only cover a fraction of that number.
"As of January 31, 2020, a total of 255 seniors have received services since the program started," according to a Region of Peel staff report last year. That number was only a little more than two months after the program had launched.
It's unclear what Region of Peel staff are doing to reach out to the more than 16,000 seniors they expected to access the senior dental program because of their need for proper care which they can not afford. It's also unclear how all of those who were expected to sign up will be covered.
"With significant demand expected in Peel and surrounding area, staff will continue to advocate to the Ministry of Health for additional funding to improve access to dental care by low-income seniors," last year's staff report states.
"Critical Public Health programs such as providing immunization services, pregnancy and parenting support, and emergency dental treatments for seniors through the Ontario Seniors Dental Care Program were either paused or significantly curtailed," a separate staff report says, explaining dental care was among the programs significantly delayed by the pandemic response.
As a result of provincial underfunding and the COVID-19 pandemic, there is now an enormous backlog of seniors waiting for treatment. Staff say "an increase in operational and capital funding" will be needed to solve this.
Watts believes the federal government has a significant role to play in providing funds to help in similar situations.
AgeCan has called for a seniors transfer from the federal government, modelled after the Canada Health Transfer, which federally funds provincially administered hospital and healthcare programs. Watts says this would allow for places like Peel to offer key programming including ADS services to more seniors.
This request would fall under the purview of Brampton West MP Kamal Khera, the new Minister for Seniors. Khera, despite a controversial history of breaking travel guidelines during the COVID-19 pandemic, was recently appointed to the role.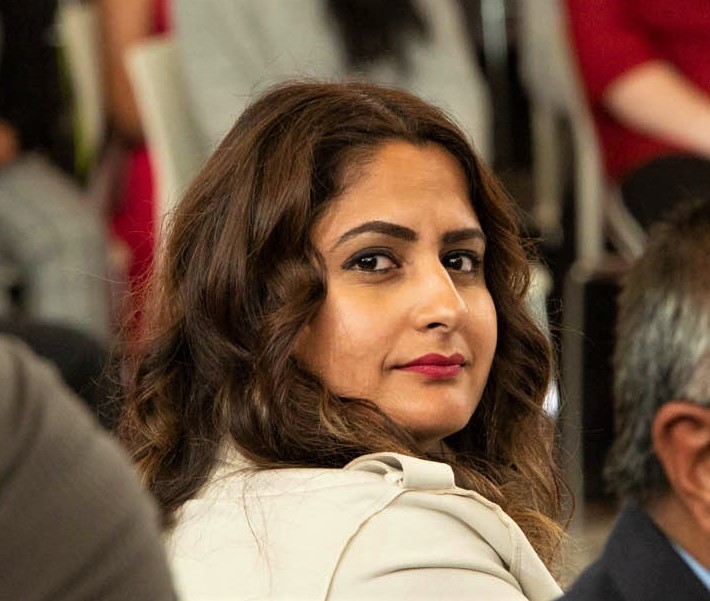 Brampton Liberal MP Kamal Khera is the new Minister for Seniors
(Image from The Pointer files)
It's a portfolio Watts believes is packed with potential but, due to underfunding and a limited mandate, is failing to have an impact.
"The Ministry of Seniors is an important ministry to have, but has been both underfunded and not given any real power or seat at the table. That has to structurally change," she said. "We believe that the Minister for Seniors should oversee the requirement of a senior's lens being put on all policy coming from every department, the way that the Minister for Gender Equality and Women did for women's issues. Only then will we be ensuring that our federal government is thinking about our ageing demographic."
The Region of Peel is hoping for a significant funding boost from the Province, while councillors are also due to begin considering the region's annual budget in the coming months. The provincial government has recently announced a series of legislative changes to long-term care, in the hope of finally providing accountability in the for-profit sector which has failed to care for its clients. But broader measures, including the funds Peel hopes to receive, are still missing.
Another pandemic year means there will be difficult choices. If the Region of Peel's elected officials are going to act to help seniors, without additional help from Ottawa or Queen's Park, they will have to pass a budget with supports directly from the budget they control.
---
Email: [email protected]
Twitter: @isaaccallan
Tel: 647 561-4879
---
COVID-19 is impacting all Canadians. At a time when vital public information is needed by everyone, The Pointer has taken down our paywall on all stories relating to the pandemic and those of public interest to ensure every resident of Brampton and Mississauga has access to the facts. For those who are able, we encourage you to consider a subscription. This will help us report on important public interest issues the community needs to know about now more than ever. You can register for a 30-day free trial HERE. Thereafter, The Pointer will charge $10 a month and you can cancel any time right on the website. Thank you
Submit a correction about this story