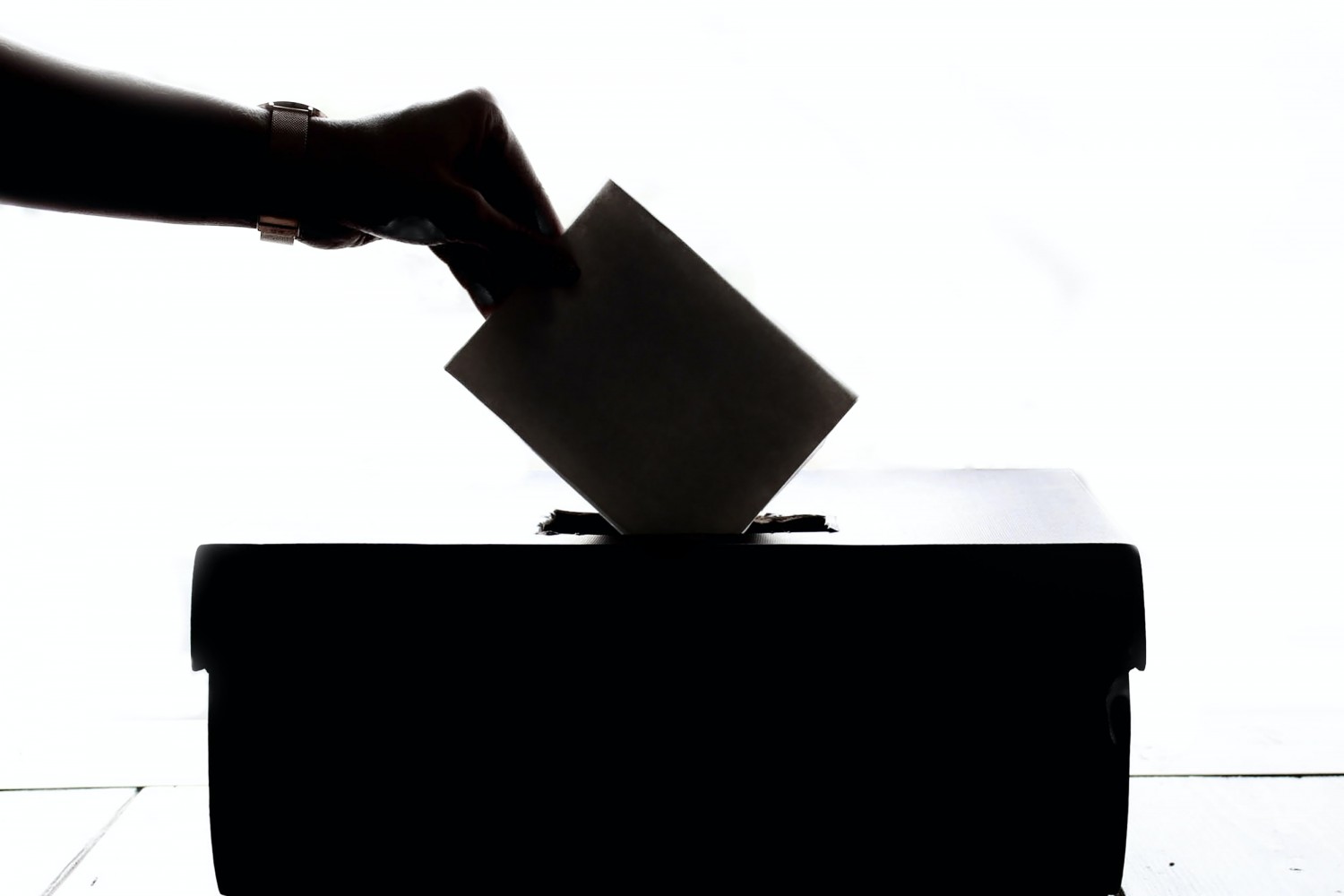 Feature image from Element 5 Digital via Unsplash
Nomination races are a pure form of grassroots representation, until political parties get involved  
All eyes are on Prime Minister Justin Trudeau as Canadians wait for him to dissolve parliament in anticipation of the looming federal election that will likely take place this fall.
Liberal riding associations have hosted nomination races in communities across the country, where there is no incumbent running, to determine who will represent the party on the ballot.
A process intended to attract the best and brightest, to serve in the highest level of government, using their experience and skills gained over a lifetime of service in the public and private sector, has been fraught with secrecy and backroom dealings. It has devolved into a deeply flawed system, with party leaders often quietly calling the shots from the sidelines. Nowhere is this more obvious than Brampton.
The federal Liberal Party will present Shafqat Ali as its candidate for Brampton Centre in the next federal election, after he won the nomination contest last week.
Ali was elected August 5 after a nomination process that boasted six candidates. He told The Pointer he registered 1,600 members, far more than what the Liberal Party outlines in its requirements for nominees ahead of the next election.
The Party website states each EDA (Electoral District Association, commonly known as the 'Riding Association') must have: "[A]t least 150 Registered Liberals in EDAs where the Liberal candidate was the runner-up in 2019; have at least 50 Registered Liberals in EDAs where the Liberal candidate was anything other than the runner-up in 2019, or where there was a margin greater than 20%."
When a riding association starts seeing membership numbers way above these minimum requirements, it raises questions about whether or not the "registered members" have been genuinely involved in the riding association, to establish its vision and work toward the successful nomination of an experienced candidate who will effectively represent local constituent needs and the broader needs of the riding, if elected.
Daniella Johnson, one of the candidates in last week's nomination race, told The Pointer there were roughly 16,000 registered Liberal riding association members who could cast a vote. While she was not able to confirm the figure, she said "that's certainly the number that's floating around."
The number was first reported by The Hill Times. Questions to the Liberal Party did not provide any clarification.
"While we don't comment on the specifics of individual nominations, the outpouring of new Liberals signing up to participate in our nominations process in Brampton Centre and across the country is a testament to the support for Justin Trudeau and our Liberal team's plan to keep Canada moving forward," Matteo Rossi, the Party's manager of media relations and communications projects told The Pointer.
While this may be the case, the explanation doesn't provide any transparency about who these nominating members are, how and when they signed up, and their previous participation with the EDA to establish its goals for the community through the selection of experienced, deserving candidates who will be effective leaders.
"Party nominations determine the pool of people who can become MPs. If those processes are unfair or lack transparency, the quality of Canadian democracy is undermined," the Samara Centre for Democracy writes in a report examining how candidates for federal elections are chosen.
The Pointer is not suggesting Ali's win was flawed, but the likelihood that the local real estate agent will become a Member of Parliament (the Liberals easily won the riding before Ramesh Sangha was booted from caucus and became an independent; he is not seeking reelection) raises questions about his ability to do the job.
Former longtime Brampton city councillor, John Sprovieri, ran in the 2006 federal election for the Conservatives in the old riding of Bramalea–Gore–Malton. He told The Pointer he was originally approached to run in the old Brampton–Springdale riding against former Liberal MP Ruby Dhalla, but was instead asked to represent the Bramalea–Gore–Malton riding after another nominee dropped out.
Sprovieri entered the race late and said there wasn't time to sign up members, in what he described as an "eye-opening" experience. He was told the new members who had signed up with the EDA to support the candidate no longer running, would now cast a nomination vote for him. Sprovieri said he found out some were only part of the riding association because they were the friends and family members of the former nominee.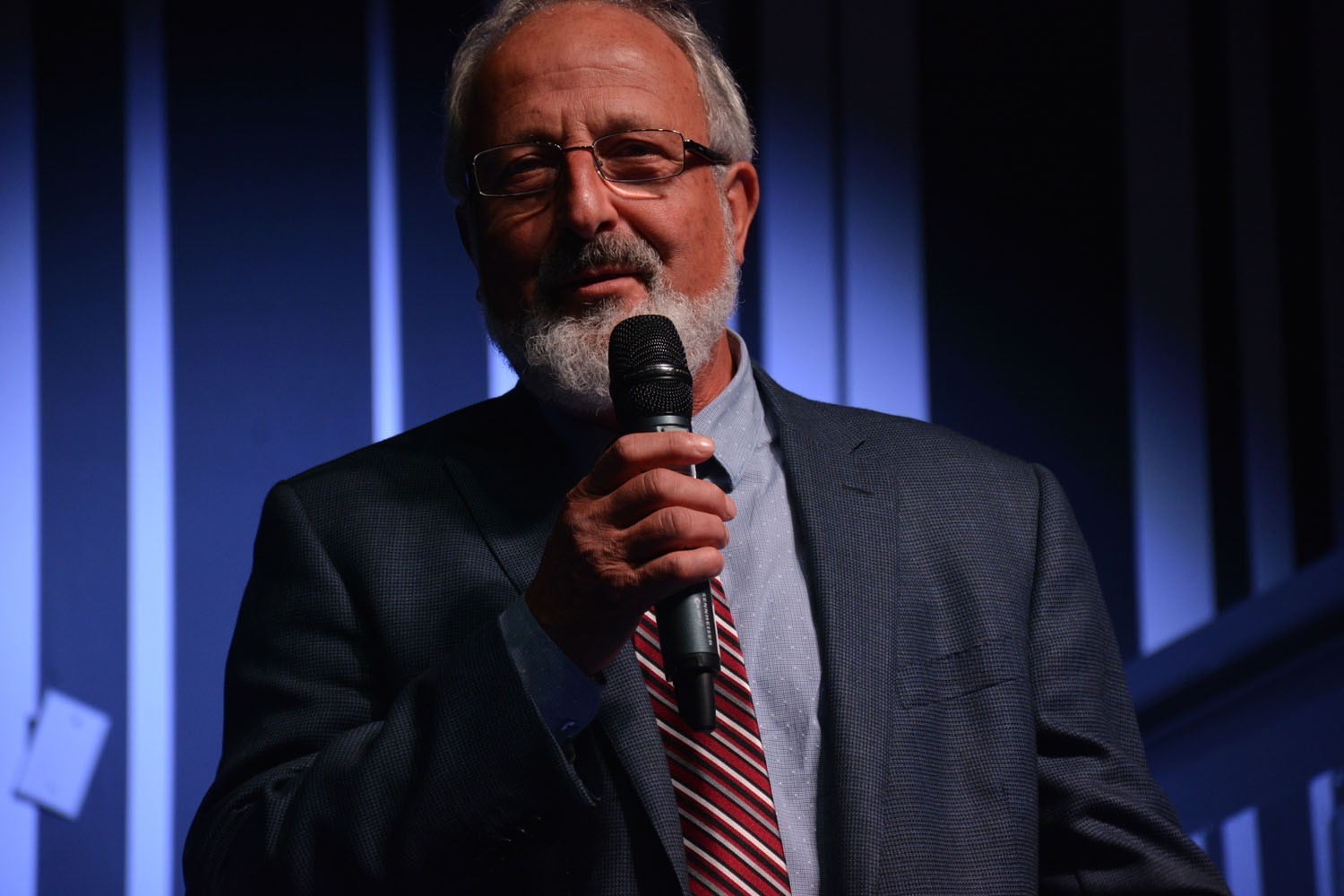 Former Brampton councillor John Sprovieri
(Photo from The Pointer files)
He was also told to pay for the memberships of supporters, a practice that is not supposed to happen.
"Some of the members the [former nominee] signed up had not paid their [registration fee] so my campaign paid for it. The irony is, none of them ever showed up to the nomination meeting because they had signed up to support [former nominee] and not John Sprovieri. They're really not committed to a party candidate, but just to a person."
He said it was clear that the process he participated in was not intended to find the best, most experienced candidates, and was more suited to propping up whoever could sign-up the most members, even if they had no involvement with the EDA to ensure proper, effective local representation.
The nomination races are supposed to be a form of grassroots politics. The Pointer was told by four sources who have been involved at the executive level with both Liberal and Conservative Riding Associations in Brampton, that eventual candidates often have little experience, sometimes have never even been involved in any sort of advocacy or grassroots political engagement and, in many cases, are put forward by family or local organizations that promise to sign up large numbers of members just to get their preferred candidate nominated.
One source, who did not want his name used, said local taxi groups and places of worship have sometimes flooded a Riding Association with thousands of memberships, mostly family and friends with no tie to the EDA, ahead of a nomination race, resulting in completely inexperienced candidates getting elected to represent Brampton in Ottawa.
He suggested new rules should be adopted by all political parties, including a requirement that all nominators have to hold an EDA membership for at least one year prior to the nomination vote, and that all candidates have to have a minimum five years work experience in a relevant area, either in the public, private or non-profit sector.
Shafqat Ali was elected as the Liberal candidate for Brampton Centre Thursday.
(Image from Shafqat Ali/Facebook)
As private institutions, political parties can choose what nomination requirements they establish and what information they share. Under the Canada Elections Act, parties are only required to publicly report the start and end dates of the nomination process, the name of the contestants, and who won the race.
The parties claim to foster open and fair nominations led by the local EDAs, but this is entirely selective, as they often subvert their own rules in favour of preferred candidates that sometimes even get parachuted into a riding they have no connection to.
Federal NDP Leader Jagmeet Singh was handed his current Burnaby South nomination in 2018 and former Liberal leader Michael Ignatieff was parachuted into Etobicoke—Lakeshore as the candidate ahead of the 2006 federal election.
Brampton nominations have also featured parachuted candidates with no regard for the EDA nomination process. When Dhalla, who had been living in Manitoba where she was raised, was handed the Liberal Brampton—Springdale nomination ahead of the 2004 federal election, it sparked a widespread backlash within local Party circles, after Andrew Kania, who had the support of the Riding Association, was sidelined in favour of the high-profile Manitoban.
"Canada must make every effort to fix the democratic blind spot that is our nomination race process," Brett Byers and Kaveh Shahrooz, from the Macdonald-Laurier Institute, wrote following the 2019 federal election.
One of the main tasks of nominees in these races is to sign up new members. The pair write this is favoured by parties as these new members pay a fee to join, could contribute to fundraising efforts, and will likely woo voters and volunteers in the next federal election. While good for the party, the practice may not serve residents in the riding looking for effective representation.
The pair point out that parties have increasingly favoured nominees who appeal to those with the same ethnic and religious background. Though this may be healthy for diverse representation, it leads to concerns of vote pandering based on identity and the forming of blocs determined by the demographic makeup of a riding. Qualified candidates might not be picked simply because they can't sign as many members or don't stand as good a chance to win the general election, based on the demographics of the area. Many in the private or public sector with all the skills and experience to effectively represent constituents in Ottawa, might not bother, if they think the deck is stacked against them. And places like Brampton too often end up with nominees who appeal to voters based on a shared identity or the ability to sign-up members, not because of their experience, commitment to the community and potential to effectively advocate in Ottawa.
Ali said his nominators include friends in the community and longtime Liberal supporters.
The former Riding Association executives who spoke with The Pointer said it is now the norm to have people sign up just to get a specific candidate, often a friend, family member or fellow-member of an organization, the nomination.
"Such 'instant members' can cause concern among long-time party members, who worry about the party being swamped with people who may not really share its values," the report from The Samara Centre for Democracy says.
This can be especially problematic if the nominee doesn't have a background in the community or any relevant experience. As past cases have shown, those who don't have such experience are typically ineffectual in Parliament, often relegated to the back benches where many simply follow whatever their Party tells them.
Take Liberal MP Maninder Sidhu, for example. He was elected as the Brampton East nominee after he was acclaimed as the only candidate before winning a seat in 2019. He has said he's a former customs broker, but very little is known about him and his past involvement in the community.
He went from virtual unknown to Member of Parliament.
Liberal MP for Brampton East Maninder Sidhu
(Photo from The Pointer files)
This is reflected in the way he represents his constituents. During debate and committee meetings, he does not raise issues specific to Brampton. When announcements benefiting the city are made, like most MPs, it's a photo opportunity for him. Sidhu, like most of his fellow Brampton Liberal MPs, offers little information about his advocacy for his riding and what he is doing to bring investment to Brampton, which local federal income taxpayers expect in return for their contributions.
At the provincial level, it's the same problem. In 2018, the PCs nominated Amarjot Sandhu in Brampton West, and he became the MPP for the riding, despite having no experience. When he introduced himself in the provincial legislature he highlighted his background as an international student.
He has failed to advocate for Brampton since, even ignoring a vote to bring a second hospital to the city.
Similar criticism about the lack of advocacy at the federal level has been levelled.
Last week, all four Liberal MPs came to Brampton to announce $1.28 million to plant 8,000 trees across the city.
Between 2015 and 2019, Brampton only received a small fraction of its per capita share of infrastructure funding from what was then a majority Liberal government, despite delivering the Party all five of the city's federal seats.
The City of Brampton, Canada's ninth largest, received approximately $42.4 million in federal infrastructure investment over the four years; The cumulative funding was nowhere close to what Brampton should have received on a per-capita basis (about $972 million), and, by contrast, Edmonton, the country's fifth largest city, received commitments of more than $1.9 billion for infrastructure over the same period.
"Projects this like this (sic) mark important steps in our path to reach 2030 climate targets and achieve net-zero target emissions by 2050," Kamal Khera (Brampton West) tweeted, announcing the little more than a million dollars last week. What she didn't mention was the tiny investment is one of the only pieces of funding the four Liberal MPs have spoken of since being elected in 2019.
The federal Liberal Party has historically held shorter nomination races compared to other parties.
(Screenshot The Samara Centre for Democracy)
The Brampton Centre seat opened up after the Liberals booted Sangha from caucus for making statements critical of his former Peel Liberal colleagues.
Ali, a real estate agent, didn't rely on social media to win the nomination race. There are no photos of him knocking on doors or testimonials from potential voters. He only mentions being a candidate in his Twitter bio and has one post calling for volunteers. A linked website leads to a page advertising his business. A phone number available on the website links directly to him.
He told The Pointer social media wasn't his priority and he instead focused on making personal connections by calling residents. He sat on the board of directors of the Peel Multicultural Council for the past five years and has been involved with the Liberal party, he said. In 2014, he ran for the nomination in Mississauga–Erin Mills but dropped out to support fellow nominee Iqra Khalid, who has been the MP for the riding since 2015. He attempted to run for the Ontario Liberals in 2018 in Mississauga–Centre but told The Pointer there was an "appointment from the leader" and no nomination process took place. He has since moved to Brampton.
Shafqat Ali (centre) during his nomination race.
(Shafqat Ali/ Twitter)
There have been no nomination races for the other four Brampton ridings, currently held by incumbents.
Protecting incumbents by not holding nomination races is "controversial." The report from The Samara Centre for Democracy states for a party that consistently wins in a riding, as the Liberals do, nomination meetings are important as they are the only avenue members have to elect someone they feel will represent their needs.
In the 2019 federal election, the report found the Liberals implemented "earned protection" for incumbents. This is when MPs must meet a certain criteria set by the party, such as hitting a fundraising goal, to avoid a nomination race. It's not clear what the criteria for the Liberals was. "Political parties have a disproportionate effect on who gets elected to office."
The report notes the most basic rationale for this method is to preserve diverse representation. All four Liberal MPs are visible minorities and three of them are women. But it's not clear if this is what the motivation for the Liberals is.
The Party has fluctuated in the level of protection it offers incumbents over the years. In the case of Brampton, it's not clear if the current decision to avoid nomination contests is because the sitting MPs are visible minorities or if it's because they have done well in attracting donations and voters.
---
Email: [email protected]
Twitter: @nida_zafar
Tel: 416 890-7643
---
COVID-19 is impacting all Canadians. At a time when vital public information is needed by everyone, The Pointer has taken down our paywall on all stories relating to the pandemic and those of public interest to ensure every resident of Brampton and Mississauga has access to the facts. For those who are able, we encourage you to consider a subscription. This will help us report on important public interest issues the community needs to know about now more than ever. You can register for a 30-day free trial HERE. Thereafter, The Pointer will charge $10 a month and you can cancel any time right on the website. Thank you.
Submit a correction about this story