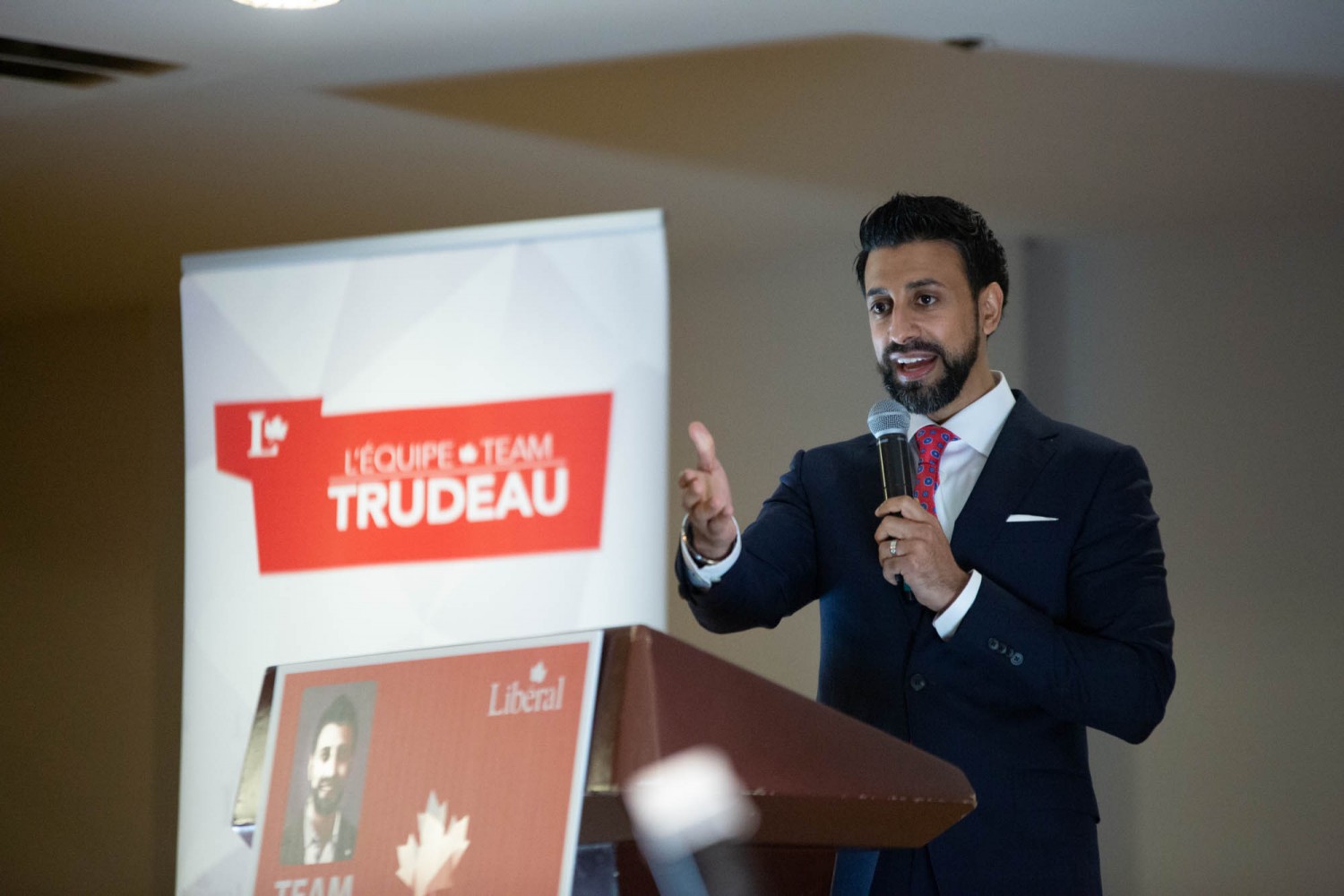 Photos by Mansoor Tanweer
Liberals nominate unknown Maninder Sidhu to challenge Raj Grewal
With two-and-a-half months to go before the federal election, the Liberals have selected a potential replacement for their former compatriot Raj Grewal, MP for Brampton East. Brampton customs broker Maninder Sidhu was announced as the Liberal candidate on Tuesday at a banquet hall in the riding on the eastern edge of the city.
Grewal has been largely quiet since a series of scandals rocked his term in Ottawa. Last November, Grewal said he would resign his seat after he admitted to incurring "significant personal debts" due to a gambling problem, which had triggered an RCMP investigation. This came on the heels of an ethics commissioner's investigation looking into allegations of conflict of interest after he invited a former business associate, Yusuf Yenilmez, on Prime Minister Justin Trudeau's ill-fated India trip. Questions about his connection to a land deal that saw the City of Brampton pay $1.1 million extra for a 20-acre parcel didn't help matters. He later kept his seat but sits as an independent after resigning from the party caucus. It is not known yet if Grewal plans to run. But if he does, he will be running against his former party.
Sidhu seemed to come out of nowhere to clinch the nomination. Little is publicly known about the candidate, and voters Googling his name won't find much about who he is or what he does, not even a campaign website. Sidhu declined requests for an interview at the event.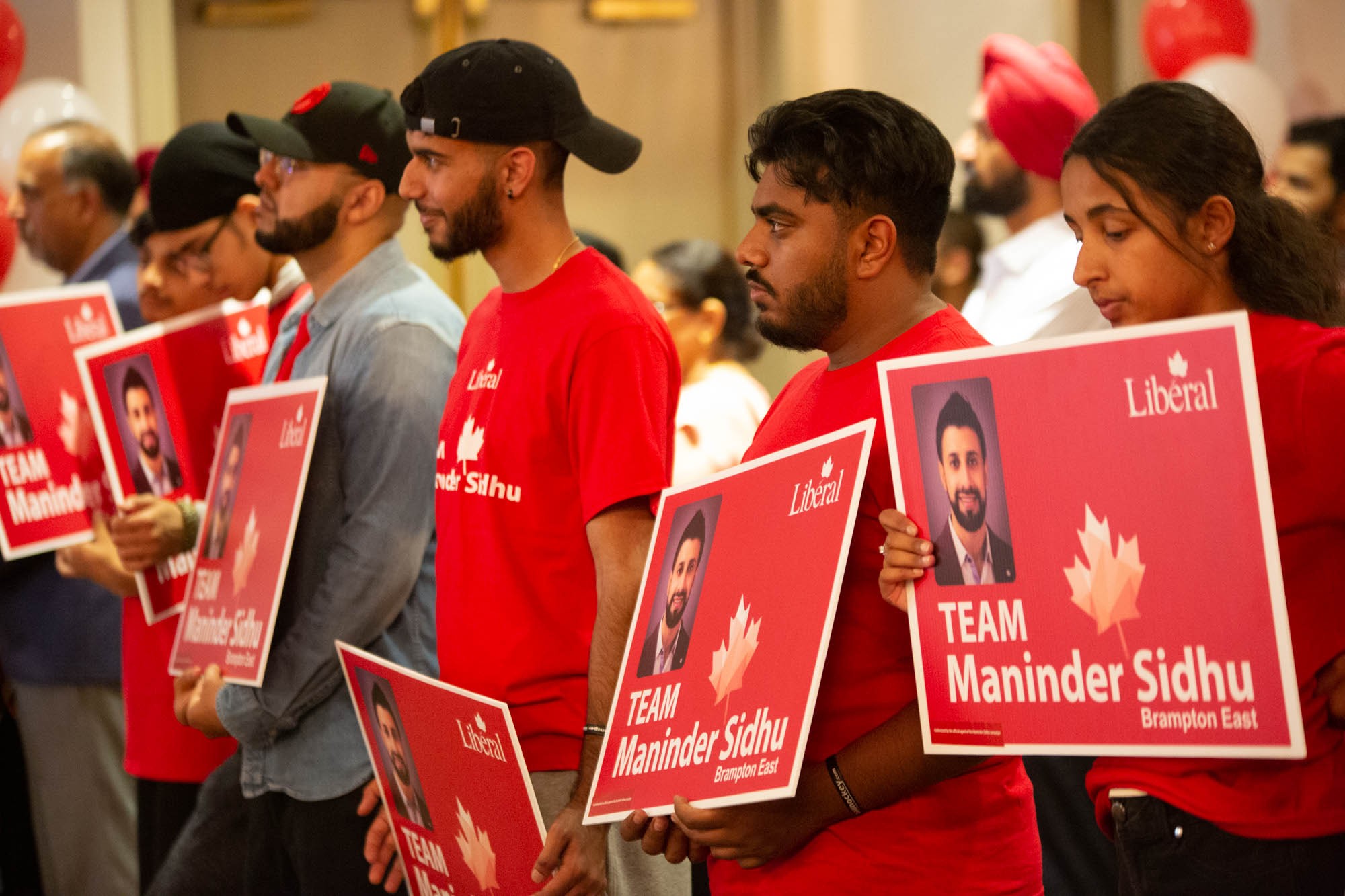 He offered only a brief summary of his background during his acceptance speech. "I'm a husband, I'm a dad, I'm a businessman, I'm a philanthropist and an entrepreneur," Sidhu said as he addressed the packed room.
He credits his education at the University of Waterloo for helping him open "a custom brokers business. I'm grateful that I was able to start and grow that business for the past 11 years."
When asked to provide a URL for that business's website, he was not able to remember it. He did remember the URL for his charity, kindnessmovement.ca. The main page contains two videos shot in Indian elementary schools, where the students collect uniforms donated to them, and a four-photo collage from a school in Mexico.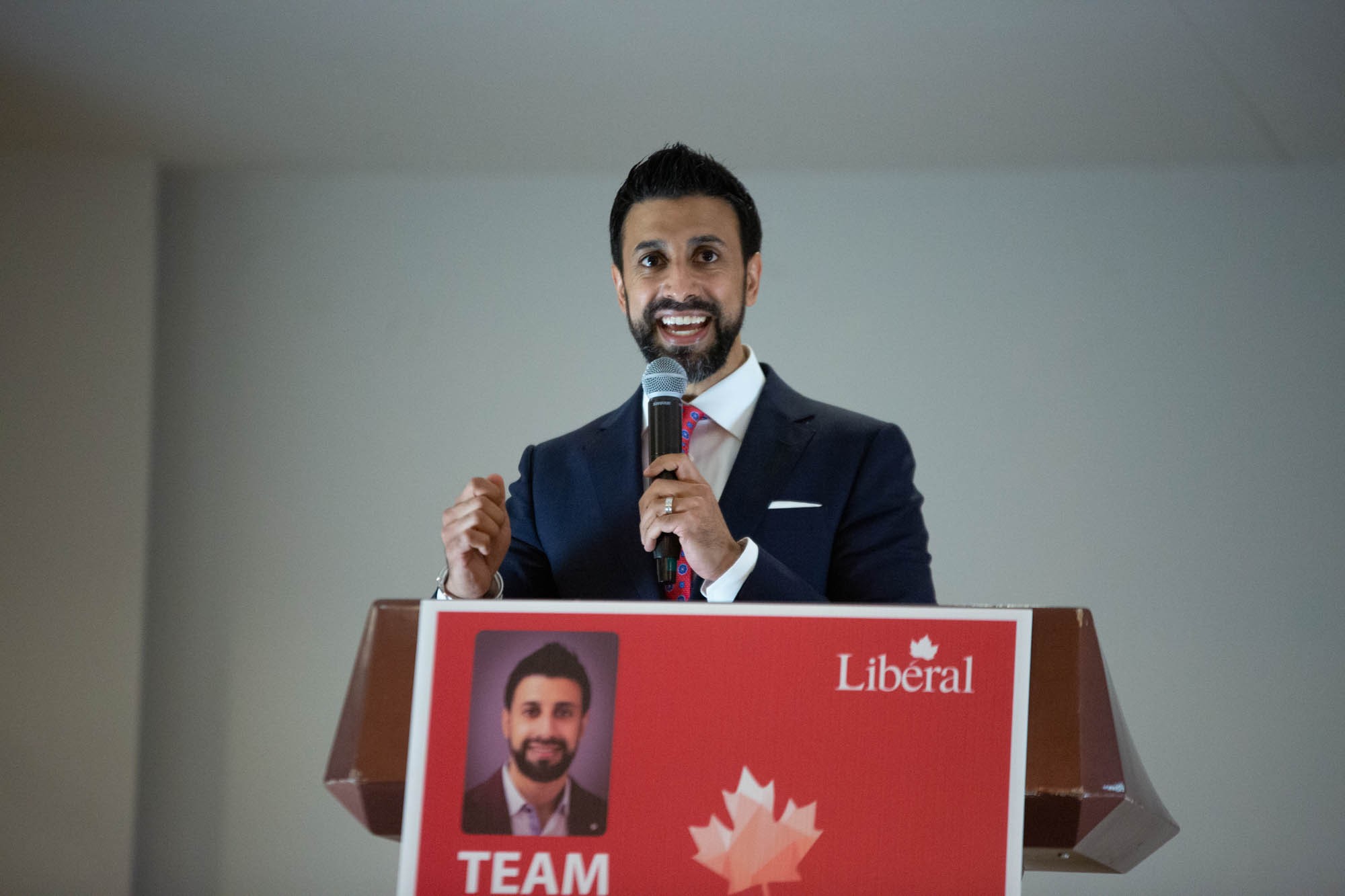 Liberal candidate for Brampton East Maninder Sidhu
Sidhu appears only in a third video where he walks around Toronto near Ryerson University handing out clothes and other goods to homeless people in winter. The website does not offer much else. There is no information on how people can donate to the charity. There are no calls to action in the video, other than telling people to think about the homeless. The "action plan" tab only shows a screengrab from one of the videos and a caption above it says, "Get out and be the change you want to see. Inspire others with acts of kindness. Don't just aspire to make a living, aspire to make a difference." The "reaching out" tab just provides an email form. There is nothing else on the charity website, which was created on Feb. 17, 2018.
The Liberal Party of Canada's website says, "Maninder Sidhu is the only qualified nomination contestant to have come forward and submitted the full and complete application. Therefore, Maninder will be acclaimed at the nomination meeting as our Liberal candidate in the next general election in October."
This fact was repeated by Hardam Mangat, vice-chair of the Liberal Party of Canada in Ontario, when announcing Sidhu's nomination. "There was a nomination process, but nobody [else] applied," he explained to The Pointer, attributing the dearth of candidates to a lack of interest in the riding. "Sometimes, people … don't want to run, they don't want to take [a] chance. This gentleman, he put his name up there, he got nominated."
Mangat said he wasn't surprised by Sidhu being the sole candidate "because there is a lot of work involved." He said young people are often reluctant to put in the effort and have "jobs where they are getting more money."
It should also be noted that Sidhu's sudden appearance on the political stage is not out of the norm. A 12-year study of 6,600 candidates by the Samara Centre for Democracy found that only 17 percent of federal candidates since 2004 were chosen through a competitive process, with most either appointed directly or unopposed.
Currently, the Liberals have a comfortable lead in the riding, with roughly 44.6 percent of the vote going to the Grits, according to 338Canada. The NDP is a distant second, with 25.6 percent, and the Conservatives are close behind them, with 22.6 percent.
Email: [email protected]
Twitter: @mansoortanweer
Submit a correction about this story