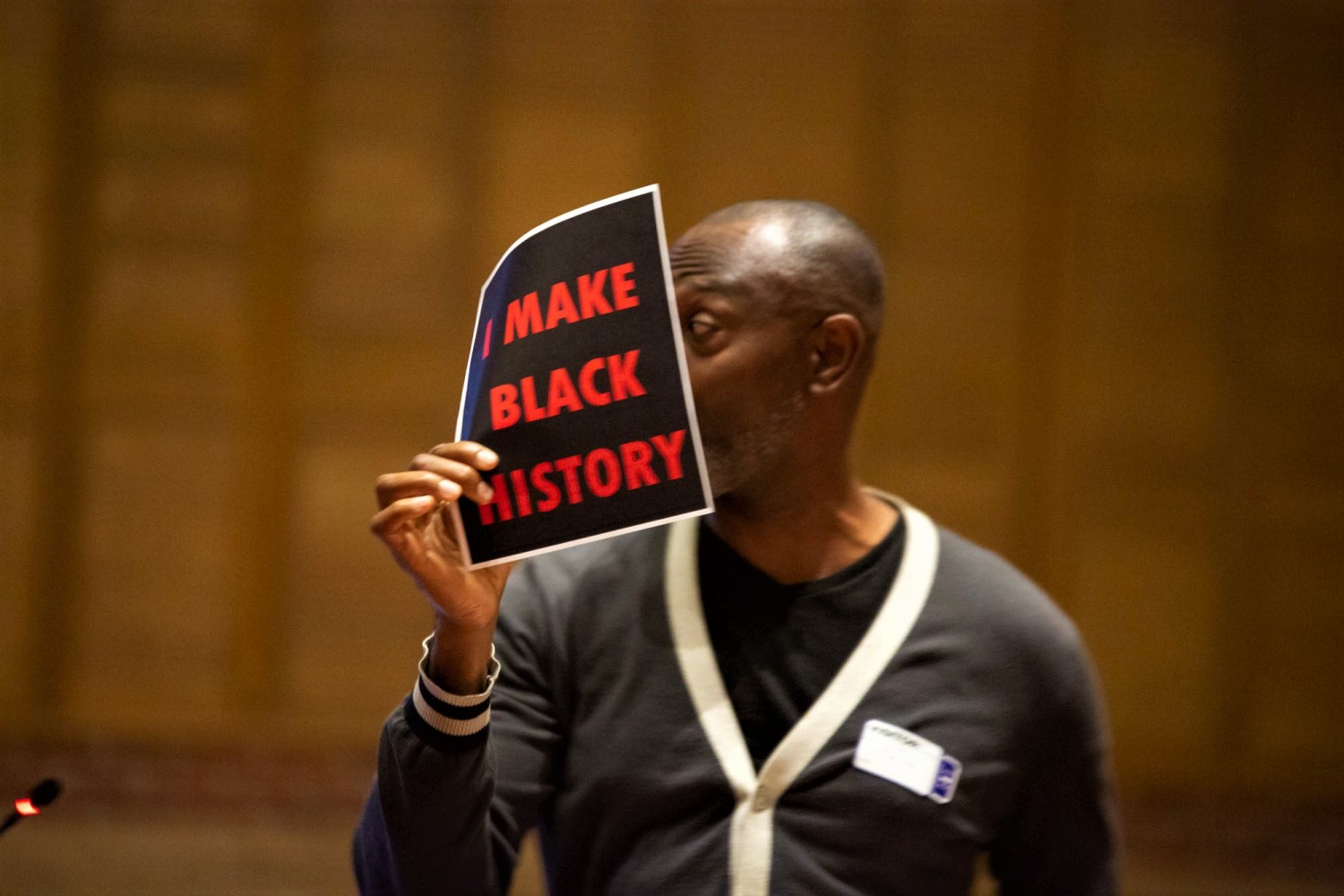 Photo: The Pointer files
Advocates rally, regroup after progress to eliminate anti-Black racism within PDSB stalls
This was supposed to be a celebration.
At the front entrance of the HJA Brown Education Centre, advocates stand where they had hoped to have a victory rally. They planned to herald a year of progress and change at the Peel District School Board.
There is no celebration, no streamers and the atmosphere is sombre.
Idris Orughu, a Brampton-based equity advocate, addresses a crowd outside the PDSB headquarter. (Photo: Isaac Callan-The Pointer)
A protest held in the same spot last year, outside PDSB's headquarters, coincided with a watershed moment for the board. It came as trustees finally admitted tackling anti-Black racism was beyond them and effectively resigned control of an institution that for decades had failed thousands of students. It was an event advocates and community members regularly reference, a turning point in a long struggle to bring equity to Ontario's second largest school board.
That optimism is suddenly waning.
In June, the Director of Education, Colleen Russell-Rawlins, hired to bring transformative change and carry out the mandate shaped by community advocates, announced she would be leaving PDSB after less than a year in the job. Kola Iluyomade, one of the region's most tenacious advocates, passed away less than three weeks later, and a key figure of the strategically designed community effort was lost. And then, Poleen Grewal, the associate director tasked with equity work, who had been a tireless ally, announced she would be taking a two-year leave of absence until July 2023.
"We should not be talking about this right now," Idris Orughu, a Brampton-based equity advocate, told assembled journalists and supporters. In a pressed blazer with gold cufflinks he called for a moment of silence in honour of Iluyomade's memory.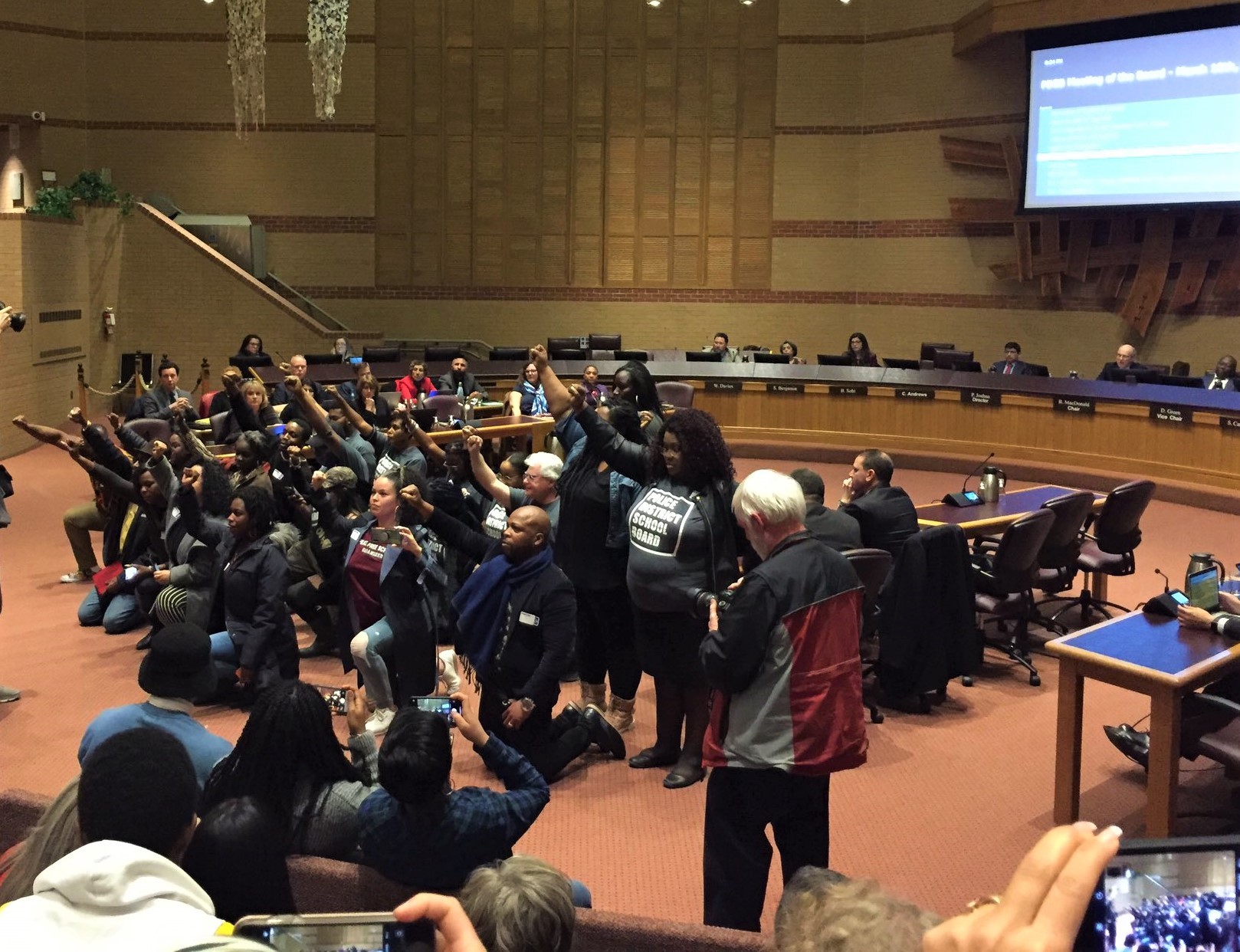 Community members at a PDSB meeting last year, demanding better equity (The Pointer files)
The list of concerns Orughu read was several pages long: Black graduation coaches have not been introduced to the community; the board tried to hire teachers using pre-review policies; and questions hover about the Province's commitment to its own accountability work launched late in 2019 after the community's efforts and what it revealed could no longer be ignored. The revelation that PDSB attempted to recruit new teachers without learning the lessons of the Education Ministry's own review was disturbing.
In May, advocates were told PDSB was planning to hire 118 new teachers from its long-term occasional teaching pool. The model had not been changed since the Ministry of Education took control of the board and ordered sweeping changes to ensure equity and inclusion not just inside the classroom, but in the way those educators were hired in the first place. Currently, PDSB's teaching staff is 70 percent white, compared to a student population that is almost 84 percent non-white.
The Ministry of Education's directives to PDSB demanded a review of how employment systems operated. It also called for a new fairness and equity in employment strategy, both targeted at improving representation within the PDSB workforce.
In attempting to hire 118 teachers using a status-quo strategy, PDSB acted as if the review had not taken place.
"We realize that the status quo in hiring teaching staff to contract positions can perpetuate and contribute to the existing inequities for employment at the Peel District School Board (PDSB)," Malon Edwards, PDSB's manager of communication, wrote. "It should be noted that PDSB is presently undergoing an Employment Systems Review as stipulated in the Ministerial Directives. This Review is being conducted by an external consultant and will provide a critical anti-racist evaluation of policies, practices, and procedures."
Malon says the board has revised how it hires supervisory officers, principals and vice-principals. It has also launched a focused recruitment plan to "address disparities in hiring".
The move was reversed and the board apologized, Orughu says, after advocates found out PDSB had attempted to scoop new hires from its occasional teaching pool, instead of using hiring practices that incorporate principles of equity which the board claims it has committed to.
When Queen's Park ordered its first review into PDSB at the end of 2019, it finally signalled a break from decades of harm done to students by a board that appeared contemptuous of the massive demographic changes that completely transformed the make-up of Peel. The resulting document, published in March 2020, codified stories of discrimination experienced by students and parents and documented numerous examples of data-driven evidence and other proof that racism was rampant in the system; its directives ordered the board's dysfunctional trustees to repair their relationship with Peel's communities.
Advocacy Peel board member Colin Winston-Browne speaks at Thursday's press conference (Image from Isaac Callan/The Pointer)
In their research, Ministry reviewers found a system of discrimination and a series of barriers blocking student success. The practice of streaming children into classes based on their perceived academic potential, for example, was demonstrated to harm Black children, often for the rest of their lives. Generational damage was documented.
At PDSB, Black students make up roughly 10 percent of the student population: for Grades 9 and 10 during the 2018-19 academic year, they made up just 7.7 percent of academic streams. Under representation in classes that are pathways for university entrance was compounded by significant overrepresentation in other groups.
In 2018-19, Black students made up 21.7 percent of those in applied streams, more than twice their representation among the student body as a whole. They also accounted for 25.4 percent of locally developed credit courses (academically below applied classes and aimed at teaching life skills).
Performative lip service and a tangible lack of progress at PDSB forced the Province to order a second review. Lawyer Arleen Huggins was dispatched to Peel to assess compliance with the Province's directives and the community's appetite for change.
"I have determined that the collective Board and the Director's Office is lacking both the ability and capacity, and perhaps even more importantly, the will, to address the findings in the Report, and therefore future non-compliance with the Minister's binding Directions is probable," Huggins wrote. Her explosive conclusion forced trustees to admit defeat, allowing the Province to appoint Bruce Rodrigues as a supervisor and fire director of education Peter Joshua.
A year later, after battling relentlessly, concern is mounting. The departure of Russell-Rawlins and Grewal (for at least two years) has left many on edge. Advocates are fearful the Ministry has abandoned Peel and is letting it fend for itself. The board risks slipping back into bad habits.
"The community will do this, but where is the will within the ministry? Within this board? That's what we're asking for today, we're back to where we were a year ago," Tim Vining, a founding member of local group Advocacy Peel, said. "You started us on the right path, but we're not going to turn around because the problem is not fixed."
Public comment from Minister of Education Stephen Lecce on the issues at PDSB has been limited. Compounding the relative silence is a decision by his government to remove a portion of anti-racist language from the Ontario math curriculum.
"In math, let's stick with math," Premier Doug Ford told reporters after he was questioned about the decision. "Other social issues, let's talk about it, there's no doubt, but let's not talk about it in math. Talk about it in other courses that the schools offer."
It's another warning sign for Peel's advocates that the winds of change have calmed. The public energy poured into Peel by Queen's Park in June of last year has been greatly reduced a year later.
"To sum it up as just numbers, I think is doing a great disservice to the work," Orughu says.
The PDSB review represented progress last year. Now it is in danger of becoming another missed opportunity.
"Almost 30 years ago, that's a generation, Stephen Lewis wrote a report where he opened the wound, he showed us the festering wound of anti-Black racism," Vining says. "What happened? Words. No action. Successive governments: NDP, Liberal, Conservative. No action."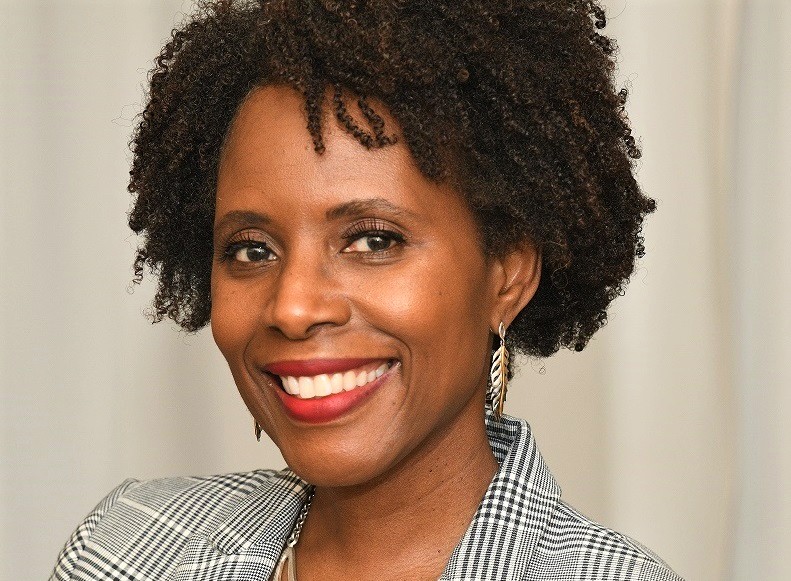 Colleen Russell-Rawlins was hired as PDSB's director of education to implement a mandate of change, but she's leaving after less than a year. (PDSB)
Lecce's office insists work is continuing behind the scenes. The ministry promises Rodrigues, a well-respected figure for even the most critical community advocates, will remain in place to steady the ship and push progress in the right direction. More than a year after he was first appointed, there is no suggestion Rodrigues will exit stage left.
"While there has been progress, we know there is more to do, and the Board will remain under supervision until the Minister is satisfied that his Directions are fully addressed and fulfilled," Caitlin Clark, spokesperson for Lecce, told The Pointer.
Clark says Rodrigues' responsibilities will include the hiring of a new director to replace the departing Russell-Rawlins. This is a decision Orughu identifies as key. The community's trust in the board and ministry will rise or fall depending on who is selected as the new director.
"It comes down to who the next director is … they need to get the community involved," he says. "You're not just running a board in isolation, the community is important, you need to be able to continuously engage the community and the community needs to know what you're doing."
Outside PDSB's headquarters stands a community that is shaken, but not beaten. Advocates are ready to regroup and continue their fight for equal treatment.
---
Email: [email protected]
Twitter: @isaaccallan
Tel: 647 561-4879
---
COVID-19 is impacting all Canadians. At a time when vital public information is needed by everyone, The Pointer has taken down our paywall on all stories relating to the pandemic and those of public interest to ensure every resident of Brampton and Mississauga has access to the facts. For those who are able, we encourage you to consider a subscription. This will help us report on important public interest issues the community needs to know about now more than ever. You can register for a 30-day free trial HERE. Thereafter, The Pointer will charge $10 a month and you can cancel any time right on the website. Thank you.
Submit a correction about this story