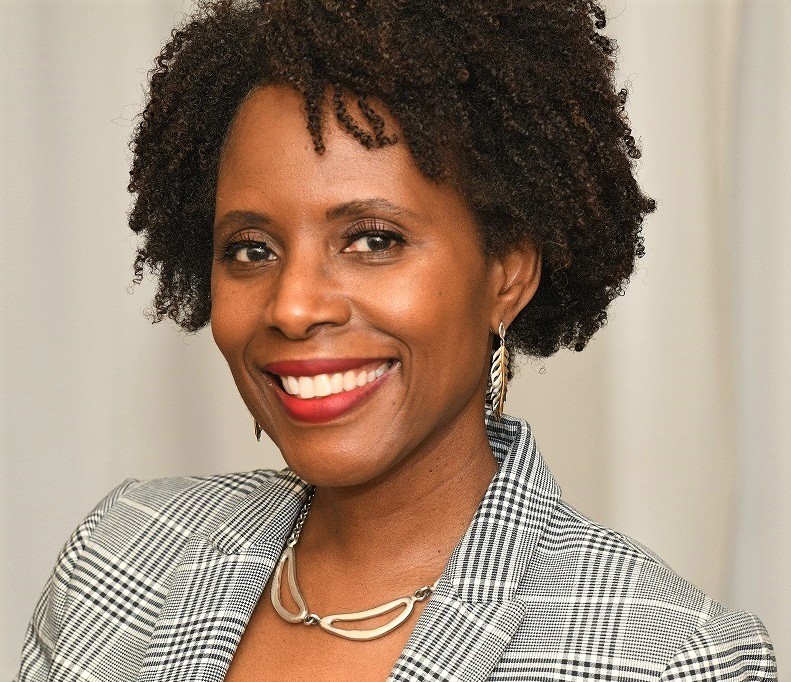 Feature image courtesy of PDSB
Uncertainty looms over transformative PDSB equity work as director hired for the task announces departure 
Less than a year ago, schools in Peel were on the cusp of transformative change.
After a bitter fight led by community advocates, the Ministry of Education had sidelined trustees at the Peel District School Board (PDSB) after decades of obstruction, as elected members of the board protected a harmful system of exclusion and harm. Two separate and equally damning provincial probes found deep-rooted discrimination and anti-Black racism within the board, something Queen's Park vowed to resolve.
White leaders and others committed to the status quo would no longer damage the lives of children in a board where 84 percent of students are not white.
Bruce Rodrigues, a former deputy minister of education, was offered the reins as a supervisor, supplanting governance usually provided by trustees. He immediately removed director of education Peter Joshua and promised things would improve.
On July 16, 2020 Rodrigues announced that Colleen Russell-Rawlins, a long-time senior leader with the Toronto District School Board (TDSB), would take over on a permanent interim basis. The title meant she was supposed to be in place until at least 2022, when trustees face an election. A new slate of trustees could then be allowed to choose their own director or keep Russell-Rawlins.
On Tuesday evening, community leaders — largely impressed with the equity work taking place over the past year — were shocked. Their road map for change at PDSB was suddenly torn in half – Russell-Rawlins had unexpectedly accepted the job as TDSB's director of education.
"She had great vision, she was unapologetic," Trustee Kathy McDonald, who led an often lonely fight from the inside to bring change, told The Pointer. "She made pretty bold statements and had bold plans... Now where do you go to find somebody who has that vision? Who is willing to stand by it? I don't know. It's really hard."
Russell-Rawlins arrived at PDSB with a specific mandate to bring transformative change.
A provincial review of the board handed down in March of last year found anti-Black racism and discrimination to be baked into its culture. A series of binding directives were given to trustees, non-negotiable instructions to stop the irreparable harm being done to marginalized students and rebuild trust with Black communities in Peel. The steps included issuing an apology for past wrongs, a review of the board's recruitment process, strategies to end the streaming of racialized students into damaging educational pathways and the deletion of most expulsion records for grade 3 and below.
After it became clear the dysfunctional board of trustees could not complete the directives, the Province sent in a second investigator. The results were as damning as the first investigation and found the board and its director of education lacked the "capacity, and perhaps even more importantly, the will" to address PDSB's equity crisis.
In a board where more than eight in ten students are not white, educators, administrators and trustees are overwhelmingly white. While the demographics of Peel had completely transformed over three decades, its largest school board refused to do the same, as those in positions of power and influence fought tooth and nail to maintain their advantages.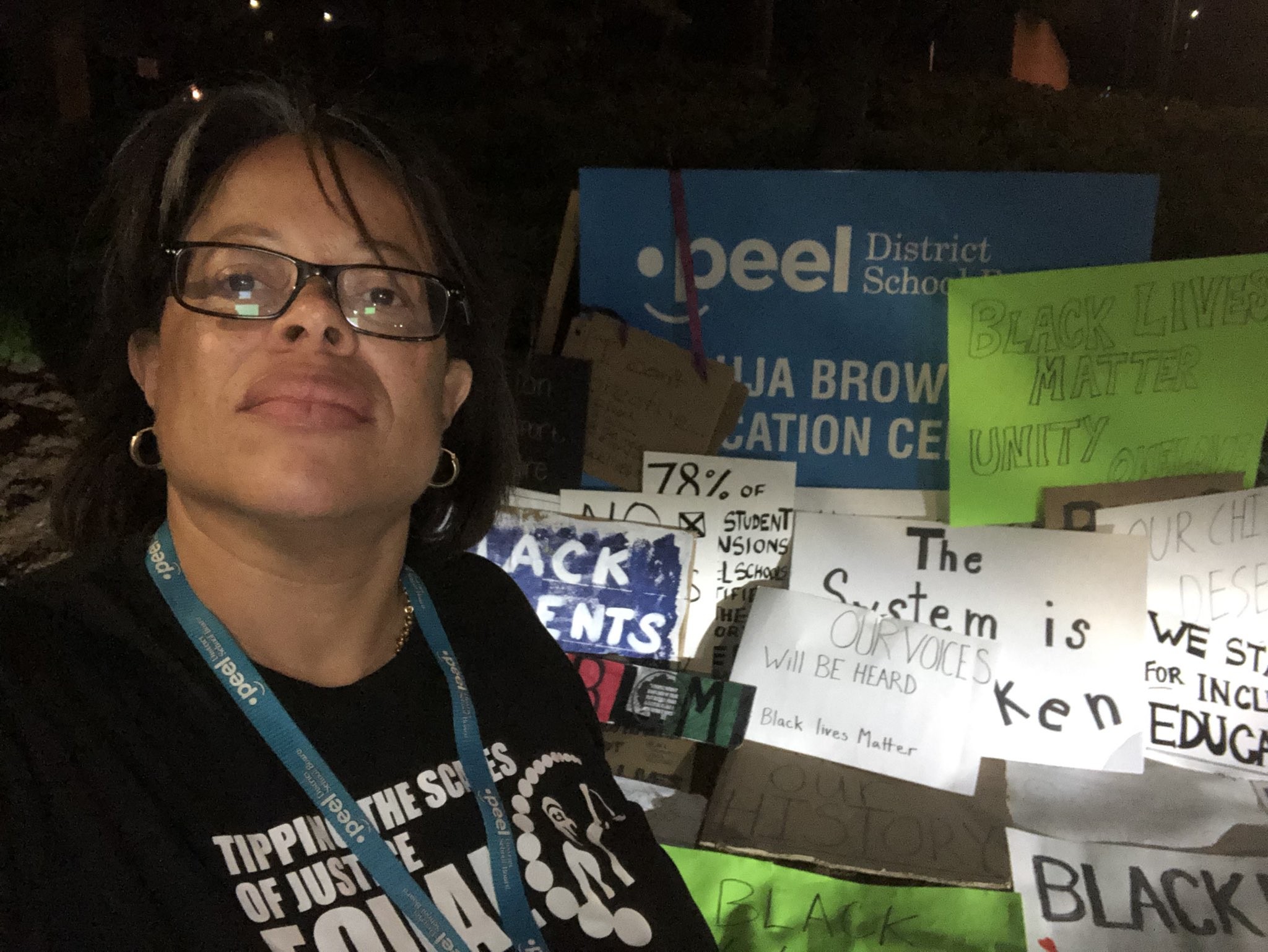 Trustee Kathy McDonald is bitterly disappointed to see Russell-Rawlins depart PDSB after less than a year. (Image from Kathy McDonald)
Kola Iluyomade, the founder of Advocacy Peel and a vocal voice for anti-racism work in Peel, believes the progress Russell-Rawlins began in her short tenure needs to be acknowledged. "What we need to do is congratulate Colleen, to thank her for coming through and for picking up the lots of different pieces and trying to wade through the huge complexities of the Peel District School Board," he told The Pointer. "We have to give her her flowers."
PDSB issued a short statement from Russell-Rawlins and Rodrigues announcing her departure Tuesday evening.
The board chose not to answer questions from The Pointer focusing on continuing equity work, stability and how the next director of education will be chosen. A request for an interview with Russell-Rawlins was also declined.
Russell-Rawlins' departure, coupled with the reality of upcoming election cycles, almost guarantees the board will exist in a state of flux for the next two years. The instability could threaten the pioneering equity work that had finally just begun at PDSB.
Joshua left the board in June 2020, replaced by Russell-Rawlins in August. She, in turn, will leave early this coming August and her replacement will likely be in place until at least the 2022 municipal election. After that, newly elected trustees will be able to decide if they want to fill the post on a permanent basis with a replacement of their own.
"In the 15 months since the release of the Ministry of Education's Review of the Peel District School Board, the path forward, while challenging, has become clear," Rodrigues wrote in a media release. "Steady progress towards the achievement of a truly equitable school system that serves all students, especially those who have been underserved, is non-negotiable."
A spokesperson for Education Minister Stephen Lecce said Rodrigues would remain at PDSB for the foreseeable future. "Mr. Rodrigues will also manage the recruitment and hiring of a qualified and appropriate new Director of Education for Peel District School Board," The Pointer was told.
PDSB announced Russell-Rawlins would be departing in a media release Tuesday night. (Image from PDSB)
Prominent leaders in Peel's Black communities feel confused and let down. They put their faith in Russell-Rawlins, built a working relationship and dared to hope transformative change was finally underway. Suddenly, that has been taken away.
Trust and relationships need to be built from the beginning all over again they said.
"For those of us left behind, we need to do a risk assessment," Iluyomade said. "There are going to be various narratives around what happened here. Is the work going to be continuing? Where are we going? We don't want someone to come in for the next eight months and leave. We don't know if there is anyone out there who understands the complexity that is the Peel District School Board."
The departure leaves practical questions too.
The results of the provincial reviews last year outlined a clear case for change at PDSB. Under Russell-Rawlins, several key figures from the previous administration departed, including associate director Mark Haarmann. The director brought in her own replacements and spent almost a year shaping senior leadership around her philosophy.
It remains unclear if or how many members of staff in the director's office will follow Russell-Rawlins, who is going back to TDSB, where she was a student and then an educator. Her replacement could also look to make staffing changes.
"After the meeting today with Bruce [Rodrigues], we're going to be meeting more," Idris Orughu, a community leader who campaigned vigorously against the policies of the previous PDSB administration, told The Pointer. "What the Ministry could be looking at, and what they could be looking for, may be different to what the community wants. Is it possible for a non-Peel resident to come and fix it? How invested would they be? I can tell you right now, I don't think so. People are coming to Peel to improve on their career."
Idris Orughu is disappointed and frustrated the Ministry of Education appointed a director who wasn't in it for the long-haul. (Image contributed)
A revolving door for senior leadership could be deeply damaging for Peel's equity work. The Province's directives require specific policy changes, but also need to be nurtured through an overarching, hands-on commitment to bold action.
This sometimes requires uncomfortable practices.
Take destreaming as an example.
The policy at its most basic level means schools will stop forcing students into classes based on their perceived ability, a practice shown to disproportionately impact Black students. Simply ending streaming, which the Province has just done for math classes, fails to deal with some of the root causes: it does not improve a classroom culture where teachers were less ambitious in their views of Black students; nor does it offer educational support to students who may have expected a lower academic pathway and are now being pushed to more challenging classes. For those broader supports to be in place, an overall philosophy is required to drive change. And frontline educators along with the administrators who oversee them will have to be forced to change past attitudes and behaviour, if they were part of the culture that stripped away opportunities from Black students.
Every leader in the link that eventually reaches students has to be held accountable by the person at the top. Now, the sudden change at PDSB, raises deep concern that the work to build a new culture has been all for naught.
"My worst fear is that they bring in someone from the outside who doesn't know Peel, who doesn't understand Peel, who isn't committed to the work, and everything goes right back to the status quo," McDonald said. "I think that would actually be even more detrimental. Everything is in [its] infancy."
Some appreciate the work Russell-Rawlins achieved in her short time at the Peel board, others are frustrated someone could be given the role of director, specifically to execute a crucial mandate, then walk away from that responsibility.
And others say their commitment to equitable education and the eradication of discrimination is simply facing the latest obstacle to overcome.
"Having a Black woman come on to try and fix this, and her leaving, it speaks to the depth of rot, of racism, of oppression in Peel," Orughu said. "Because they did push back, oh they did push back."
---
Email: [email protected]
Twitter: @isaaccallan
Tel: 647 561-4879
---
COVID-19 is impacting all Canadians. At a time when vital public information is needed by everyone, The Pointer has taken down our paywall on all stories relating to the pandemic and those of public interest to ensure every resident of Brampton and Mississauga has access to the facts. For those who are able, we encourage you to consider a subscription. This will help us report on important public interest issues the community needs to know about now more than ever. You can register for a 30-day free trial HERE. Thereafter, The Pointer will charge $10 a month and you can cancel any time right on the website. Thank you.
Submit a correction about this story