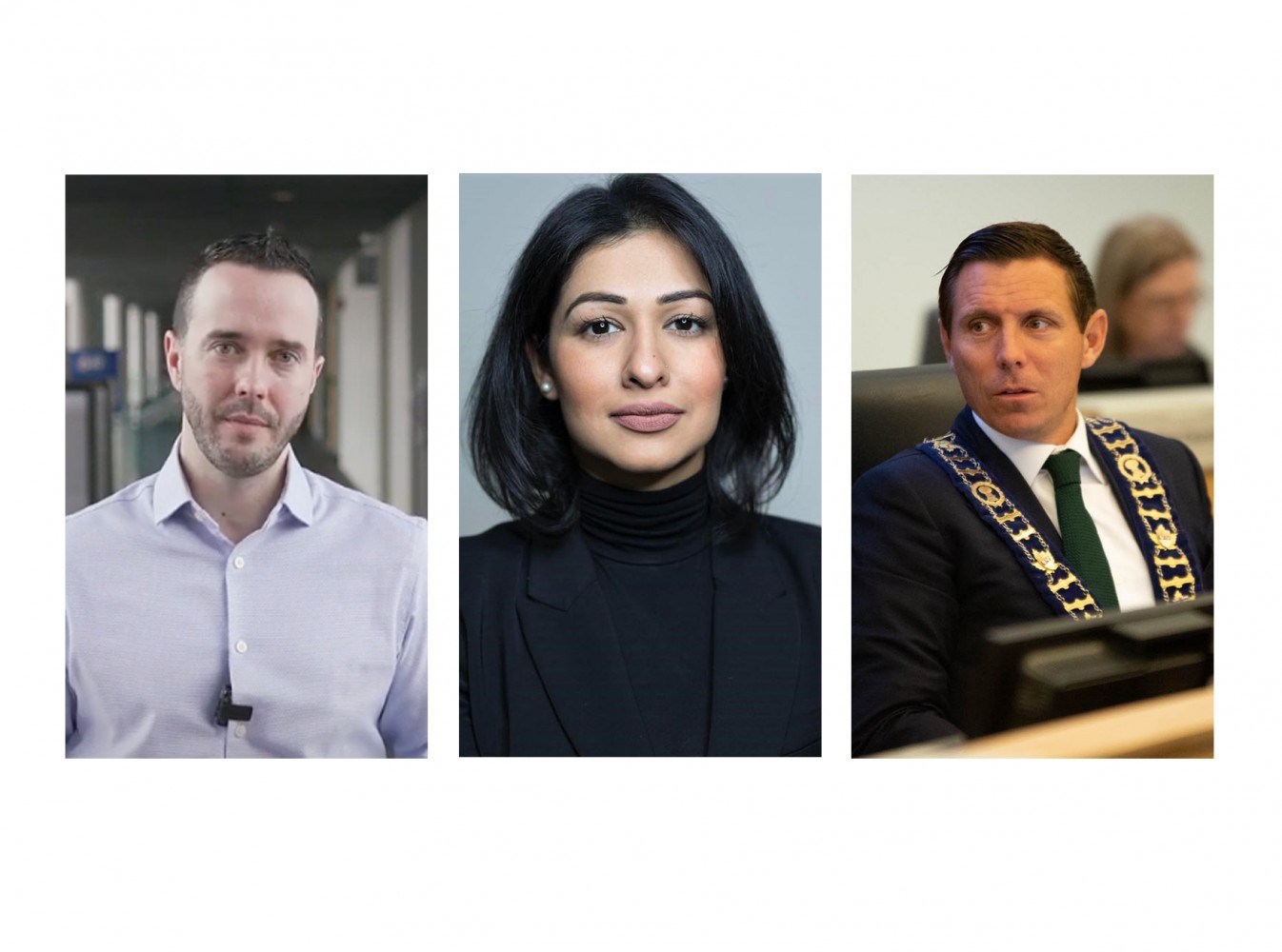 Graphic from The Pointer/Images from The Pointer files/the City of Brampton/Nikki Kaur
'30 days is not enough time': Countless calls to extend corruption investigation finally heard by City
An internal investigation into bombshell allegations of widespread corruption by a City employee has now been extended.
Gurdeep (Nikki) Kaur emailed allegations of corruption, racism, and other staff misconduct to City employees, councillors and members of the media on April 22. A special City Council meeting the next day concluded with members voting to launch a third-party investigation.
At the May 19 City Council meeting, it was decided the investigation would last 30 days, despite concerns from some councillors that the process was being limited by some of their colleagues. But because everything was handled in camera, behind closed doors, the public could not find out which elected officials were trying to curtail the investigation.
Residents, some councillors and even the investigator, a member of Deloitte, the firm hired for the work, questioned how the sweeping allegations involving CAO David Barrick, and many of the senior staff hired by him after Mayor Patrick Brown orchestrated Barrick's hiring, could be completed in just 30 days.
"Deloitte has stated since start that 30 days is not enough time for investigation based on number and variety of allegations involved," minutes of the June 2 Council meeting state. The minutes were released following the June 16 City Council meeting when some members demanded the matter be brought out into the public, after staff who report directly to Barrick made wild claims about the need to deal with the investigation behind closed doors.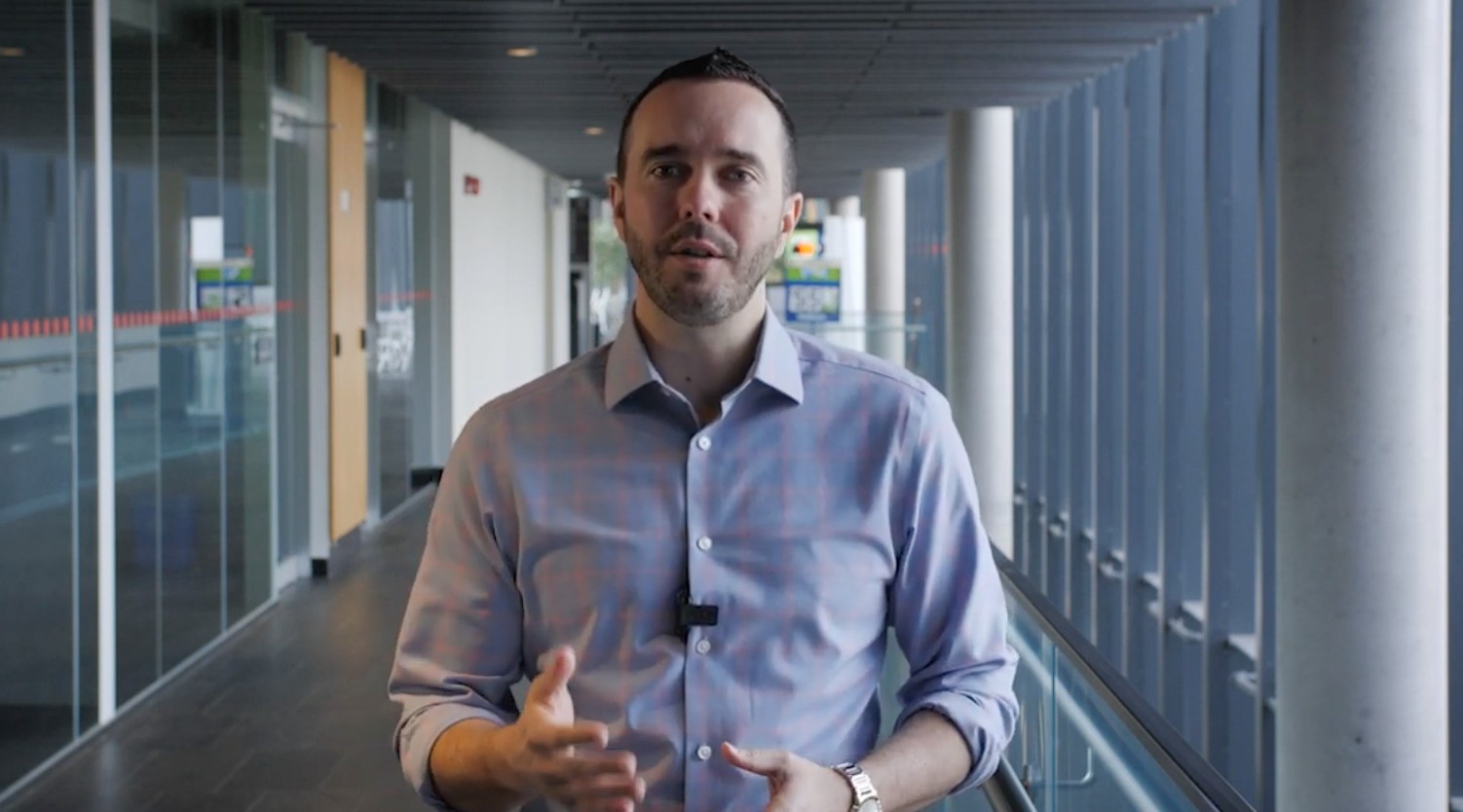 Brampton CAO David Barrick
(Image from City of Brampton/YouTube)
Councillors Jeff Bowman, Martin Medeiros, Gurpreet Dhillon, Charmaine Williams and Doug Whillans made clear for weeks that they wanted an open, transparent and accountable process. They forced the hand of Brown and his supporters by bringing forward a motion in open session calling for more transparency and an end to the closed door meetings. With the public watching, the motion was successful and the minutes showing 30 days was clearly not enough were released to the public.
It's unclear why Brown has even taken votes on the matter, as he appears to be in a conflict because Kaur made allegations that he had directed her and other senior staff to secretly work on Peter MacKay's federal Conservative leadership bid last year.
Demands to extend the investigation were finally heard when council voted in June to lengthen the probe.
The investigation, which has already begun, will now last a total of 11 weeks.
"I believe it is fully warranted to do a complete and thorough investigation," City Councillor Jeff Bowman told The Pointer. "I am confident that the additional time provides the third party investigator the time required. If not, they may need to come back and request more time with reasons why it is required."
City Councillor Jeff Bowman has been vocal about the ongoing investigation.
(Image from The Pointer files)
It's not clear why this wasn't done from the very beginning, adding to concerns around the secretive nature of the investigation's handling. The City Clerk was given direction to find a suitable third party investigator but it's not known how Deloitte was decided as the final choice.
The Pointer asked a number of councillors how the initial 30-day probe was justified and why the vote to set such a limited timeline was done behind closed doors. Regional Councillor Gurpreet Dhillon said those who supported the motion would be able to answer this, making it clear he was against the 30-day decision. "I have been adamant since the beginning to not have a limit in order not to rush the investigation."
Dhillon raised similar concerns at the June 2 City Council meeting. "It boggles my mind… we're trying to keep this in closed session." He pushed for matters relating to the investigation's timelines, scope and final conclusions to be shared publicly, so taxpayers can see what has been going on inside City Hall under Barrick's disturbing leadership.
The CAO, who was implicated in a widely reported Niagara scandal and was fired from his former job there before Brown had him hired in Brampton, has provoked angry rebukes from councillors.
They exposed and turned around secretive moves by Barrick to take accountability and oversight functions away from councillors, when he tried taking control of the freedom of information and internal audit processes.
Some members have since raised red flags after staff who report directly to Barrick, particularly City lawyer Sameer Akhtar, kept pulling matters around the corruption investigation behind closed doors.
Council is not allowed to discuss elements such as timelines or criteria for an internal investigation in closed session. Ontario's Municipal Act makes clear that only the following be discussed in closed session: personal matters about identifiable employees; real estate acquisitions; contract or labour negotiations; specific litigation; solicitor-client advice; confidential information from another government or public body; a trade secret of a commercial entity; issues related to ongoing negotiations.
Now, some councillors are pushing to make public the vote that limited the timeline to 30 days, to show the public which elected officials attempted to curtail the investigation.
"In order to ensure transparency and accountability, I am in favour of all publicly released decisions to also have their votes made public as well," Dhillon told The Pointer. He previously said he had concerns about the timeline but couldn't share the reasons because the issue had to previously be discussed in closed session, therefore preventing him from disclosing what was said.
He and others have told The Pointer they are trying to end the secrecy and the continued violations of the Municipal Act, but they are repeatedly out voted by those members who have tried to keep everything from the public.
Councillor Bowman said the public needs to know what is going on. "I would very much like to see the minutes of votes on this issue in public, however what is discussed in closed session, I cannot comment on."
The initial $200,000 cost of the investigation will now have to be increased, with an additional seven weeks added to the timeline.
The City did not provide an updated cost.
There are six elements that need to be investigated as part of the probe into City Hall conduct: procurement issues, allegations of discrimination, workplace bullying and harassment, destruction of information, hiring practices and standard policies and procedures compliance.
Nikki Kaur sent damning allegations to staff, councillors and the media.
(Image from Nikki Kaur/ Facebook)
Kaur alleges CAO Barrick committed "serious abuse of authority" when he misused public funds and hired a close contact of Mayor Patrick Brown to develop plans for a Municipal Development Corporation "without the procurement process."
The Menes Company (MenesCo) was hired for the project. The director, Brett Bell, has known Brown for two decades through Conservative party politics. The Pointer can not find documentation that Brown disclosed the relationship before Bell was handed the contract.
He has no experience in the area he was hired for, but was paid $300,000 for the consulting job.
Bell didn't even have a consulting company when he was contacted for the work and only registered one after Kaur solicited him for the job on Barrick's direction.
Kaur also alleges she was "pressured" to hire Robert D'Amboise in the CAO's office from Niagara Region and alter a job description to suit his skills.
Barrick, D'Amboise, and Jason Tamming, the City's director of strategic communication, culture, and events, were all implicated in a rigged CAO hiring process at Niagara Region, which was exposed in the "Inside Job" investigation by the provincial Ombudsman.
Also included in Kaur's allegations are directions by Brown who "openly supported Peter MacKay" when he was vying to lead the federal Conservative Party last year and used City resources to assist his campaign efforts.
Text messages Kaur shared with The Pointer provide further details of Brown's conduct.
"Please sign up membership before May 15 to support Peter McKay (sic)," Brown texted Kaur on Monday May 11, 2020 at 10:26 a.m.
A second text message came the next morning: "Meet membership sellers and then do meet and greets with members after the membership deadline is over."
Then: "Let's aim for 10' to 20 membership sellers. People who can do a minimum of 100 each". Brown directed Kaur to be at a commercial unit in Etobicoke, near Pearson Airport, to sell Conservative Party memberships through local riding associations.
"Very low turnout," Brown stated in the next text. Followed by "can you go there with Rob (D'Amboise) tomorrow night and Tuesday night to collect ballots. Knock on their doors."
Brown texted, "We need Stoney creek for peter," soon after, followed by, "We have found people give ballots when we door knock them."
Kaur and D'Amboise worked in Barrick's CAO office, not the mayor's. As bureaucrats, they can't favour a specific member of council and are not allowed to work for any of them, as they serve the taxpayers, not politicians.
It's not clear how Brown was able to take part in votes regarding the investigation since he was specifically named in the allegations, an apparent conflict of interest. The Pointer has made numerous attempts to ask Brown about the text messages, but the mayor has refused to answer questions and has dodged every attempt to get answers.
Brown has also not answered questions about his alleged interference with Kaur's employment after she was fired from her previous position.
Her termination came hours after she released her bombshell allegations against Barrick, Brown and others.
Later the same day, Barrick sent her a letter notifying Kaur she was fired, removing her from the position of director of corporate projects and liaison, reporting to Barrick. According to a letter sent to The Pointer signed by a nameless assistant of Kaur's and dated May 11, Brown visited her home soon after she was fired to offer her another City job if she dropped her allegations.
Brown has avoided answering questions about whether or not he visited Kaur after she was fired to offer her another job in exchange for walking away from her allegations. He has not denied the claim.
She was rehired in May and now works as the director of strategic projects in the planning, building, and economic development department.
Her lawyer has stated that Kaur is cooperating fully with the ongoing investigation and will also meet with Peel police about the matter at the appropriate time.
---
Email: [email protected]
Twitter: @nida_zafar
Tel: 416 890-7643
---
COVID-19 is impacting all Canadians. At a time when vital public information is needed by everyone, The Pointer has taken down our paywall on all stories relating to the pandemic and those of public interest to ensure every resident of Brampton and Mississauga has access to the facts. For those who are able, we encourage you to consider a subscription. This will help us report on important public interest issues the community needs to know about now more than ever. You can register for a 30-day free trial HERE. Thereafter, The Pointer will charge $10 a month and you can cancel any time right on the website. Thank you.
Submit a correction about this story