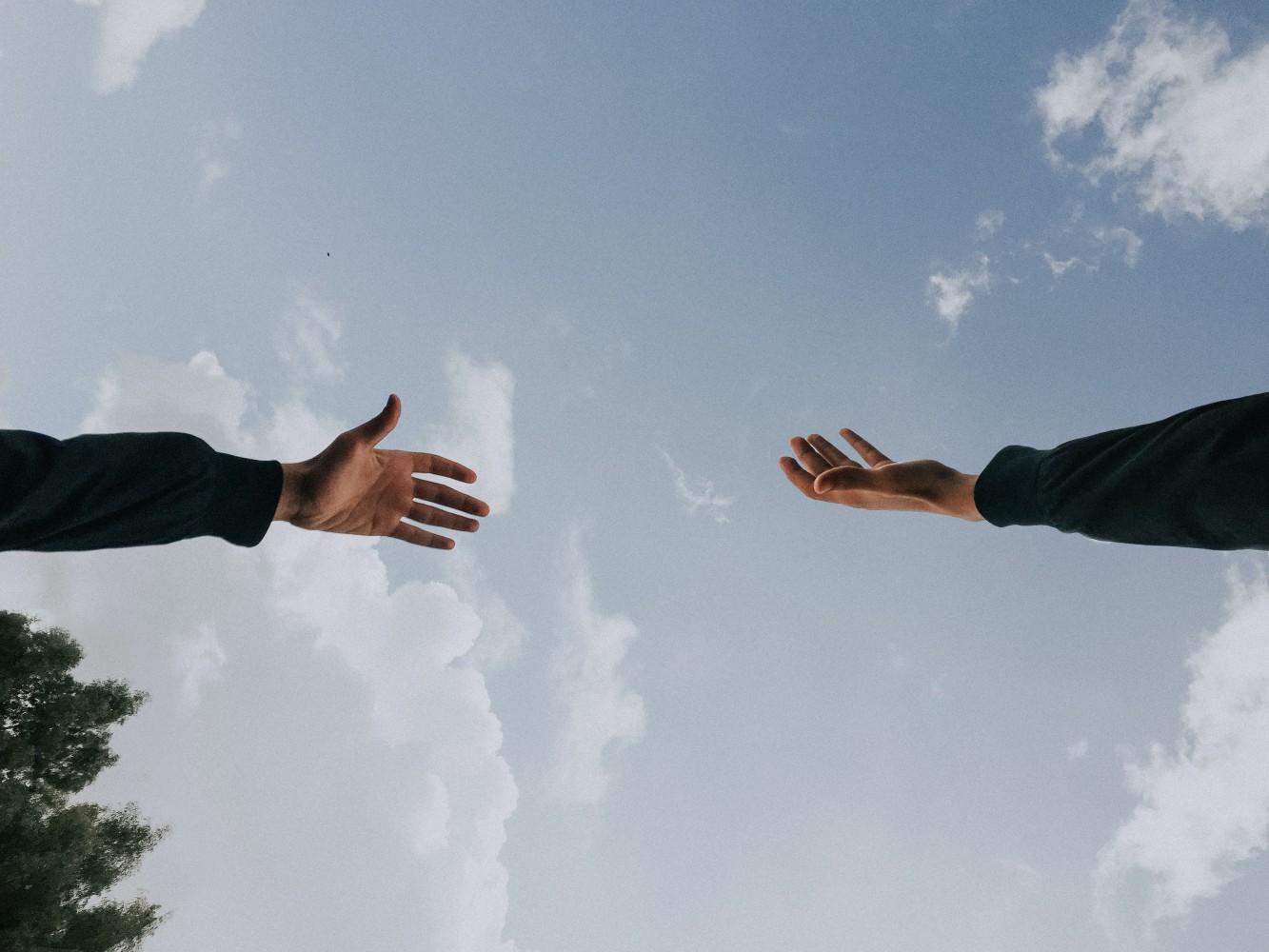 Feature image from Youssef Naddam via Unsplash
Family Services of Peel celebrates 50 years as a regional lifesaver 
Counsellors at Family Services of Peel work tirelessly to keep thousands of residents from being overwhelmed. Whether it's helping someone ease out of a crippling anxiety attack, or assisting a woman looking to escape an abusive relationship, or talking someone through the traumas of their past, they do it all.
It's a life-altering service for many residents and reduces the burden on an already strained regional healthcare system by allowing those in or near crisis to receive aid at home instead of in the emergency room.
The often unrecognized work is getting much more challenging.
A rapidly changing world filled with social unrest, gender, racial and other forms of discrimination, a rising tide of mental health issues among the country's youth, and now a global pandemic that has caused stress and anxiety to skyrocket – exacerbating preexisting mental health conditions – have combined to put crushing pressure on agencies tasked with helping society heal.
Data released by Statistics Canada in March show about one in five Canadians over the age of 18 screened positive for one of three mental disorders: major depressive disorder, generalized anxiety or Post Traumatic Stress Disorder.
The current reality is having a "destabilizing" effect on many residents of the region, says Sandra Rupnarain, the executive director of Family Services of Peel (FSP).
"It's kind of setting up for a perfect storm to happen."
This year marks the 50th anniversary of FSP. The agency has provided crucial services to vulnerable residents in Peel for five decades, and now these lifelines are needed more than ever.
"After more than a year, the global COVID-19 pandemic has taken a serious toll on many Canadians' mental health. As we deal with uncertainty of new variants and increasing case counts in many parts of the country, people are worried about health and that of their family and loved ones," said Prime Minister Justin Trudeau in a statement released on May 3, the start of Mental Health Week. "Access to reliable, quality mental health care has never been more important, yet, too many Canadians are still unable to get the help they need when they need it most."
FSP's executive director Sandra Rupnarain (Photo from FSP/Twitter)
This is particularly true in Peel. Decades of underfunding in public health and mental health and addictions sectors has left the region as one of the lowest funded in the province for these vital services.
David Smith, the executive director of the Canadian Mental Health Association (CMHA) Peel-Dufferin branch, previously told The Pointer the Province's efforts to fix this problem — giving the region slightly more than others when funding is increased — are being eclipsed by rapid growth and demand, leaving a perpetual dearth of services.
The pandemic forced many social service agencies to shift gears to virtual work to comply with physical distancing restrictions. The service-delivery model changed, but it did not deter people from seeking out the help they needed: FSP was able to maintain its services and never closed during the pandemic. Rupnarain says walk-in services have surged in demand as more people are feeling the effects of the ongoing pandemic.
While many services shifted online or over the phone, FSP was able to maintain its walk-in services during the pandemic. (Photo from FSP/Twitter)
The increasing need is not a new trend for FSP, and is not showing any signs of change with Peel's growing population and its preference by immigrant populations as an ideal place to settle.
Over the last three years, the number of people accessing counselling services through FSP has increased 16 percent to over 5,000 people in 2019/20, and walk-in counselling has jumped 69 percent between 2016 and 2020 to over 1,000 clients or nearly three new clients every day.
It isn't just mental health support. In an area like Peel where a large percentage of the population is newcomers, Rupnarian explains there is a "complexity of need" that comes while individuals are adapting to life in a new country. These clients could need help with a job search — the demand for FSP's employment services has surged 700 percent since 2016 — education assistance or mental health support.
While many of FSP's services shifted online or over the phone during the pandemic, Rupnarain is proud the organization never closed its doors as a result of COVID-19 and continued to serve Peel's most vulnerable residents. This also made it a magnet for those who lost services from other providers forced to shut their doors, meaning walk-in demand "went through the roof" Rupnarain says. Half of the new clients were looking for help or answers related to COVID-19, and the other half needed help dealing with problematic situations that could potentially lead to abuse.
Intimate Partner Violence is a particularly troubling problem in Peel Region where in recent years 40 percent of all homicides have been a woman losing their life at the hands of a partner. Peel Regional Police Received nearly 20,000 reports of intimate partner violence in 2020. That's nearly 55 every day.
While providing thousands of hours of trauma counselling to those who have suffered abuse, FSP has also tried to mitigate this problem by offering programming not just for survivors, but perpetrators as well, through the Institute for Violence Prevention — the research arm of FSP.
The Partner Assault Response (PAR) program, in partnership with Ontario's Domestic Violence Court, offers a 12-week program that is usually court-ordered to someone who committed an assault against their partner. The program aims to address a list of troubling behaviour and discuss a number of relationship dynamics, including:
Exploring a multi-causal model of domestic violence: analyzing individual, family and societal factors

Discussing anger triggers (internal cues: psychological and physiological changes)

Exploring power and control issues in relationships

Discussing gender roles

Exploring family of origin issues as these relate to partner assault

Exploring short and long term effects of partner assault
Rupnarain says that prior to the PAR program, there were no services in Peel geared toward men.
This is a serious gap in any region, but in Peel, where many different backgrounds and ingrained traditional views converge, these types of issues can become more prominent.
Along with the PAR program, FSP provides services geared toward children who have witnessed abuse, group sessions for women who have suffered through abusive relationships and programming for seniors.
Unfortunately, much of this programming relies on funding from upper levels of government, and comes in the forms of grants with limited timelines of one to three years. Community organizations across Peel have been calling on governments for years to create stable investments that can last the length required to support residents with complex needs, problems that can not be properly addressed in one to two years. In some ways, the government has listened.
The new human trafficking strategy from the Ontario government promises to provide annual funding to organizations across the province to support survivors. However, this is only one aspect of need, and Rupnarain says it is time organizations stop relying on the government to fill in the gaps.
"If we rely on government systems to change, I think we'll do the community an injustice," she says. "I think for us to wait for the government pocket to meet the needs, I think we will end up doing more intervention work than preventative."
FSP is already a trailblazer in many regards. Every project the organization funds includes a small investment into its research arm, the Institute for Violence Prevention, which has published unmatched research into human trafficking in the Region of Peel.
A hotspot for the crime in Canada, governments have repeatedly been told that data collection is a shortcoming when it comes to trying to uncover the true scale of human trafficking. Through multi-year research the FSP has been able to gather the voices of survivors and uncover a vast amount of need in Peel. The research will be critical in the coming years to target investment to help survivors of human trafficking.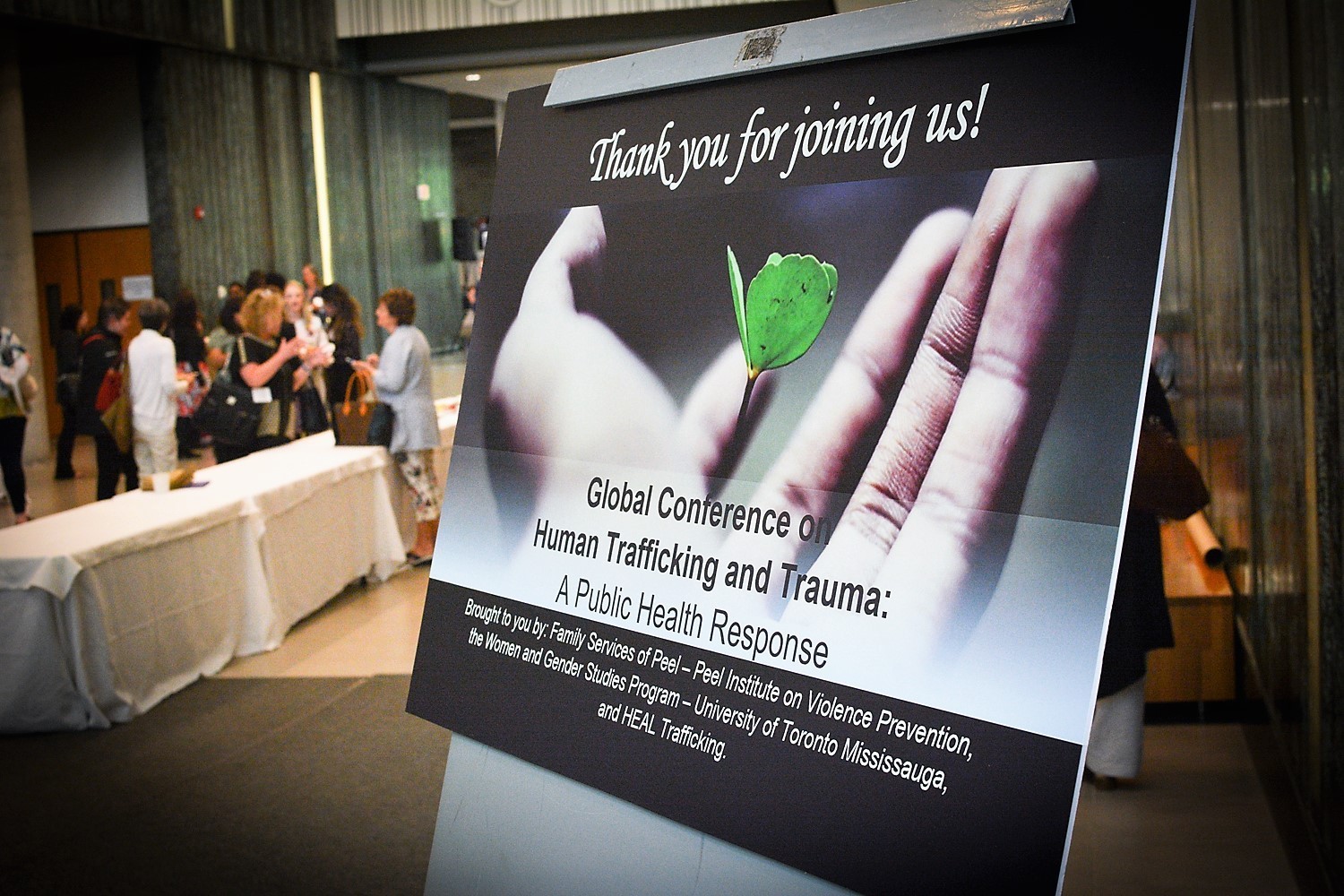 Along with its critical research, FSP hosted a global conference on human trafficking in 2019. (Photo from The Pointer files)
In order to continue such research and expand it into other areas in Peel, it will require a reimagining of how the social services organization is funded and means looking for potential funders in the private sector.
"If we're going to be innovative and creative, we have to look to corporate structures," Rupnarain says, explaining that this involves applying a business lens to a social services model.
She admits this can be difficult when organizations are incredibly stretched for time.
"We're all so busy providing the services that are needed, or else our society would collapse, that we do not have the time to say, how can we do this differently?" she says. "I'm not saying that it's wrong, we're all in the same survival mode… what I want to do, hopefully, is look at systems change."
Whether it's looking to corporate funders for support with particular initiatives, or increasing collaboration between siloed community organizations doing similar work, Rupnarain hopes the next 50 years of FSP means the organization can escape some of the stubborn shackles of the past, shackles that have left Peel one of the least prepared to address the rising tide of mental health issues.
In recent years, the Central West LHIN, which includes Brampton, and the Mississauga Halton LHIN, received approximately $66 and $53 respectively, per capita, from the provincial government for mental health and addictions support, well below the provincial average of $107 per capita.
The Mississauga Halton LHIN currently has one mental health bed per 78,500 people, while Brampton and the Central West LHIN have one per 66,808 people. By comparison, in Toronto Centre, one of the top-funded areas for these sectors, there is one mental health bed for every 3,500 people, meaning the two cities have about 5 percent of the mental health capacity compared to central Toronto, an area that does see high levels of homelessness and mental health crisis.
Mississauga and Brampton also make do with about 7 percent of the psychiatric resources that other parts of the province get, leaving those in need of professional help for their mental health or addiction problems with very few places to turn.
For children and youth mental health services, Peel receives approximately $22.3 million annually, three times less than the provincial average of about $66 million per region and about six times less than the $133 million received by Toronto. This is particularly worrisome in a young region, where 70 percent of mental health problems have their onset in childhood or early adolescence, according to the Centre for Addiction and Mental Health.
This means organizations like FSP are forced to do more with less in addressing a growing problem.
---
Email: [email protected]
Twitter: @JoeljWittnebel
---
COVID-19 is impacting all Canadians. At a time when vital public information is needed by everyone, The Pointer has taken down our paywall on all stories relating to the pandemic and those of public interest to ensure every resident of Brampton and Mississauga has access to the facts. For those who are able, we encourage you to consider a subscription. This will help us report on important public interest issues the community needs to know about now more than ever. You can register for a 30-day free trial HERE. Thereafter, The Pointer will charge $10 a month and you can cancel any time right on the website. Thank you.
Submit a correction about this story