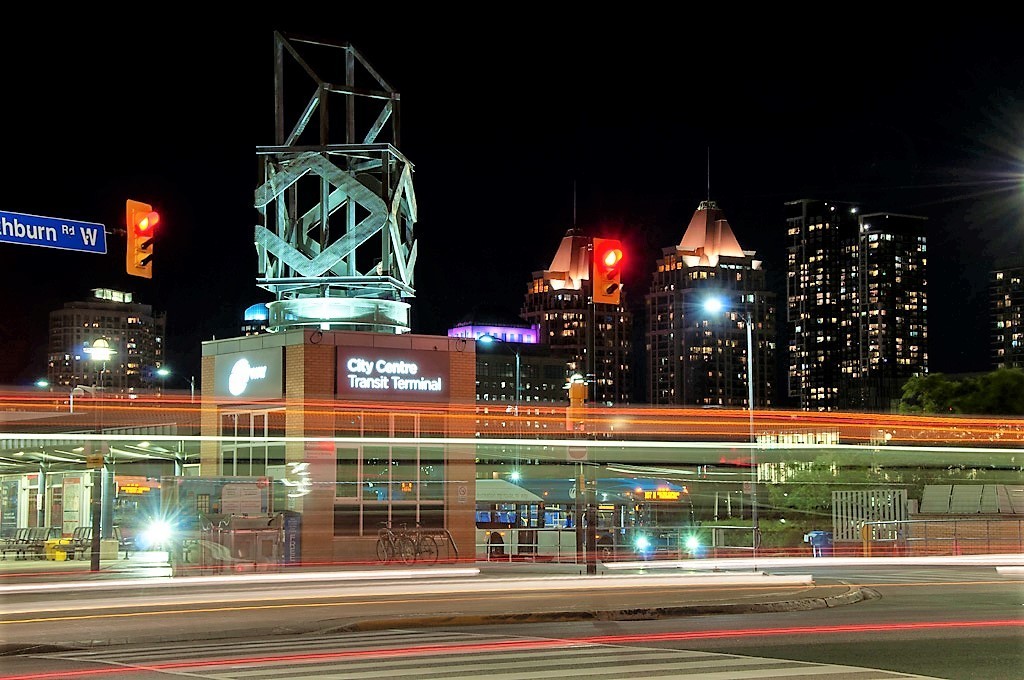 Photos from The Pointer files/City of Mississauga/Peel Regional Police/City of Brampton
Two photo radar cameras coming to Mississauga. Will it be enough to curb speeding on city streets?
"Slowly".
That is how the City of Mississauga would like its residents to drive. It is also an apt description of City Hall's plan to roll out automated speed enforcement (ASE) cameras to curb dangerous driving in certain areas.
Cities have had the power to implement and run their own speed cameras since November 2019 after new legislation was introduced by the provincial government, but Mississauga has been particularly cautious. After a slow study process, staff informed councillors in June last year that COVID-19 had delayed plans even further.
The pandemic impacted staff resources and forced the temporary closure of courthouses, backlogged in Mississauga "well into 2021".
On April 5, signs were erected in Mississauga to warn residents speed cameras were coming.
More than a year after initially planned, two speed cameras will finally appear in the city this year.
On April 5, the City heralded the unveiling of warning signs promising the pending arrival of speed cameras. Signage has been installed on Morning Star Drive (Ward 5) and Sawmill Valley Drive (Ward 8) telling local drivers that automated speed cameras will soon be installed in the area. The Highway Traffic Act mandates a 90-day warning period for cameras to be installed.
"Like many Ontario municipalities, we continue to see the dangerous effects of speeding on our roadways. As a Vision Zero city, we are serious about getting drivers to slow down and are taking concrete action to make our roads safer for everyone," Mississauga Mayor Bonnie Crombie said in a media release. "From lowering speed limits city-wide and implementing new community safety zones to rolling out ASE, our message is clear: it's time to slow down!"
Despite the pandemic reducing vehicular traffic on the roads for much of last year, Peel still saw 37 fatal collisions, a 68 percent increase over 2019, and 43 victims, an 87 percent increase. Peel police also laid 827 stunt driving charges across Brampton and Mississauga. Stunt driving typically involves someone driving 50km/h over the set speed limit.
Statistics from Peel Regional Police
In its current form, the City's plan puts minimal resources behind the campaign. Through 2021 and 2022, the two cameras announced on April 5 will operate across Ontario's third largest city, rotating between various locations. Wards 3, 4, 6 and 11 are planned to host the two cameras next.
The cameras will be used throughout 30km/h community safety zones, issuing tickets to drivers who exceed the speed limit. While the tickets serve as a punishment after-the-fact, the City hopes the installation of the new cameras can also serve a proactive purpose and act as a deterrent.
"The location of the ASE cameras is not a secret. We want to make sure that residents know about this program because our goal is speed compliance – not to issue charges," said Geoff Wright, Commissioner Transportation and Works.
Directly north of Mississauga, the City of Brampton is marching steadily towards operating 200 speed cameras across the city. Veteran Mississauga councillor Pat Saito, who represents Ward 9 and has championed her city's road safety agenda, says she has "camera envy".
A map on the City of Brampton's website lists 50 separate camera locations currently in operation.
Brampton is operating significantly more speed cameras than Mississauga
Brampton's strategy is not without its problems. When the City unveiled its ambitious plan last year, a staff report illustrated how the number of speeding tickets could bury the local court system with an unmanageable workload. Delays created by shifting the court process online due to COVID-19 certainly haven't helped the situation.
According to staff, Brampton's provincial offences court is able to process 65,000 charges per year. If 200 cameras operated 24/7, staff estimated roughly 438,000 charges could be generated.
Councillors in Brampton ignored the court concern, ploughing on with their plans. Saito wishes her colleagues and City staff could be convinced to pick up the pace as well.
"I don't feel we're doing a good job in Mississauga, quite frankly, with two cameras, we're way behind," she told The Pointer. "The court system shouldn't make a difference. I know that people will get ticketed, and they will appeal it in the courts and there will be a backlog. But I don't think that should be what makes our decision in how far we go on the program."
It's a difficult balance to strike.
On the one hand, Mississauga's two speed cameras are unlikely to make a dent on the city's culture of fast driving. They are being placed on residential roads around schools and will simply be too few and far between to impact the mindset of many drivers. On the other, Brampton risks completely overwhelming its local court system with speeding ticket appeals, burying a judicial service that is already close to the edge.
"I think we are way, way too short on cameras," Saito added. "Our staff have said their goal is to put two cameras in every ward — we should have started with two in every ward."
Mississauga's gentle pace, meandering towards a smattering of cameras on its streets, will take years. A budget line shows investment increasing from 2022 onwards.
The City defends its approach, saying caution will see the program roll out with more success. "Taking a phased approach allows the City to make data-driven decisions for planning and resourcing as the program expands," Andy Harvey, Director, traffic management and municipal parking for the City of Mississauga, told The Pointer in an email. "In Phase One, the City is deploying two cameras in School Area Community Safety Zones. The locations will rotate on a monthly basis allowing the two cameras to be installed in a variety of neighbourhoods across the city."
After speaking with The Pointer, Saito confirmed she would be moving to speed up the pilot project. On May 19, she plans to bring forward a motion which, if passed, would instruct staff to purchase 20 additional ASE cameras.
Mississauga will slowly increase its investment in the ASE program.
In a June council report, staff said the Mississauga court system could handle just 8,700 ASE charges per year. Based on Brampton's calculation of just above 2,000 tickets per camera, Mississauga would be able to operate with a maximum of four cameras before overwhelming its court system.
"From a court administration perspective, there are a number of issues that will need to be addressed before the City is able to add any new volume of charges to the system," Mississauga staff wrote in 2020. "For example, the expansion of ASE to a program where 22 cameras rotate through neighbourhood community safety zones in an equitable manner across the City's 11 Municipal Wards would generate in excess of 160,000 annual charges."
Staff have promised to establish a taskforce to work on creative solutions to the court issue, but details are still scant. It also remains to be seen how appeals to COVID-19 provincial fines could impact the process.
The main strategy the taskforce is advancing relies on Queen's Park. Staff hope to convince the provincial government to change the Highway Traffic Act to allow ASE charges to be dealt with through the Administrative Penalty System (APS). The structure, the City says, is more localized and would divert issues away from the provincial court system. It is the same penalty structure used for bylaw violations like parking infractions. The City of Brampton has made a similar request.
"City staff are currently investigating how best to expand the City's capacity to handle the substantial increase in the number of offences expected to be generated by automated enforcement," Harvey said. "The City remains hopeful that the Province will allow automated enforcement offences to be administered using an APS, which will reduce congestion in the courts freeing up provincial court time for more serious matters and allow for future expansion to the automated enforcement program."
Data from Peel Police show Mississauga and Brampton are a long way from achieving Vision Zero
Saito, who repeatedly emphasized the importance of speed cameras as a deterrent, has been frustrated to see the slow progress.
Vision Zero, which she pushed Mississauga to adopt, is a strategy that aims to reduce road deaths to zero through structural changes. It aspires to eliminate the risk of human error by changing how cities are built.The success or the failure of the program can be understood against one simple deliverable: zero.
"We adopted Vision Zero in 2018, I keep reminding everybody: I told you then it was going to cost money," Saito added.
---
Email: [email protected]
Twitter: @isaaccallan
Tel: 647 561-4879
---
COVID-19 is impacting all Canadians. At a time when vital public information is needed by everyone, The Pointer has taken down our paywall on all stories relating to the pandemic and those of public interest to ensure every resident of Brampton and Mississauga has access to the facts. For those who are able, we encourage you to consider a subscription. This will help us report on important public interest issues the community needs to know about now more than ever. You can register for a 30-day free trial HERE. Thereafter, The Pointer will charge $10 a month and you can cancel any time right on the website. Thank you.
Submit a correction about this story