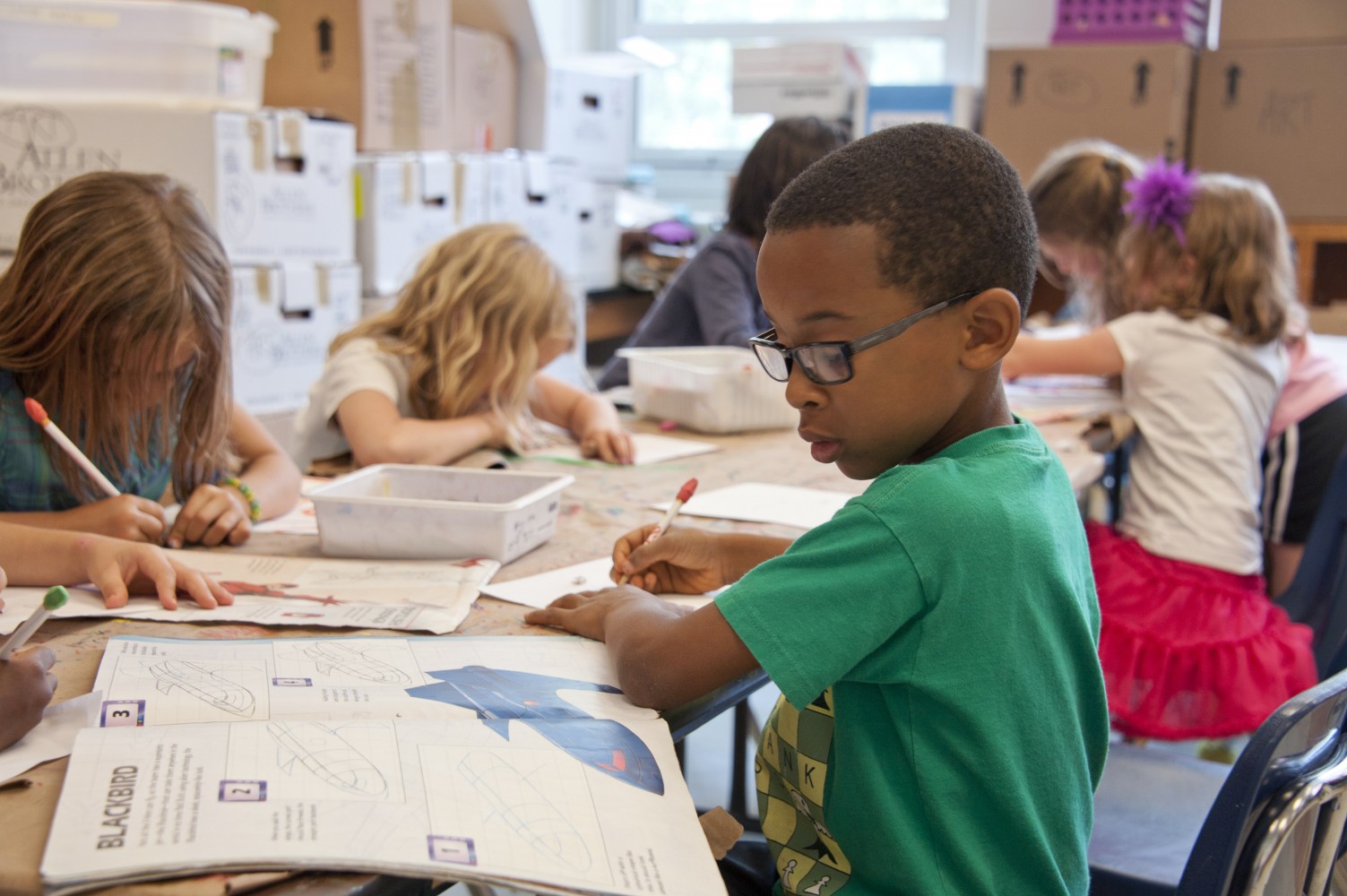 Photos from Isaac Callan/ CDC & Unsplash/Google Maps/Screenshots
Provincial probe of anti-Black racism at Peel CAS moves forward with investigator picked by senior management
To address mounting concerns over widespread discrimination, a review of the Peel Children's Aid Society will be completed by July, after Queen's Park selected independent groups to investigate the organization.
The office of Jill Dunlop, Associate Minister of Children and Women's Issues, confirmed to The Pointer two consultants have been retained to undertake a workplace assessment and comprehensive review.
Peel CAS, the organization responsible for providing care to some of the region's most vulnerable young residents, has been subject to staff and union complaints of anti-Black racism and other forms of discrimination. Peel CAS' union, CUPE 4914, completed a report in October 2020 that said many staff believe systemic discrimination pervades the organization.
Queen's Park has selected a group to probe allegations of anti-Black racism within Peel CAS.
In the union report, staff members described a divide between management and leadership. The document references nepotism within the organization and says Black staff see senior leadership as "untrustworthy" when handling their concerns. The report included the view that management "has no picture of what is happening to or being experienced by Black staff."
Operating in Peel, where the vast majority of residents are non-white, and working with partner organizations including the Peel Regional Police and the Peel District School Board, both with well documented histories of systemic discrimination, there is a danger internal biases could trickle down into the decisions the organization makes. Peel CAS is responsible for investigating reported issues surrounding vulnerable children and, in the most extreme situations, taking them into care.
In 2019, Peel CAS had a disproportionate number of Black children — 39 out of 189 — in care. The figure represents 21 percent of all children in the organization's care a little over a year ago, compared to the 2016 Census which shows Black residents made up around 10 percent of Peel's population.
The disturbing findings in October's CUPE 4914 report were followed by denial and inaction by Peel CAS CEO, Rav Bains, and its senior leadership. In a 55-minute interview with The Pointer in December, confronted with the union report and experiences of Black staff, Bains conceded his organization was far from perfect, but said it is not unique in this failing.
"Like every institution, there's more work to do, including the media, including all the other systems. So we've said that up front."
Bains then said in the December interview that Peel CAS was proactively dealing with internal issues around discrimination.
"We don't want to give you the impression of either being defensive or somehow we've got a perfect system or that we have everything buttoned down. I think that would be a mistake for us. There's always work to be done," he said.
"In fact, we instigated the conversations around diversity, equity and anti-Black racism after the George Floyd death. This is not us shying away, like many, many organizations who are keeping their heads down."
Requests for demographic data were declined. Race-based breakdowns of referrals and cases were not provided, with the organization admitting its data collection is lacking.
The issue of anti-Black racism at Peel CAS, one Bains repeatedly stressed earlier is a struggle across Ontario, is especially pertinent because of the organization's role in the community. Frontline workers are provincially mandated to assist in the protection of children, they have far-reaching powers and can make significant decisions. Child protection workers partner with figures of authority ranging from immigration officials and educators to police.
Bains could not articulate what checks and balances are in place to prevent families from being mischaracterized due to systemic biases within Peel police or the PDSB. He was asked about tangible safeguards to ensure such attitudes don't inform and influence the work of Peel CAS. "The Ministry expects us to do the proper assessment," Bains said, failing to provide internal policies and structures within his organization to ensure ministerial expectations are met. He did highlight "duty to report" rules which compel people to act on suspicions of child abuse or neglect by calling a CAS.
However, potential problems with "duty to report" — and how organizations should combat them — are laid out in provincial research.
"African Canadian educators who participated in the consultations emphasized that the duty to report requires that teachers contact child welfare when they have reasonable suspicion of neglect or abuse, and that often because of stereotypes and anti-Black racism, that bar is significantly lower for African Canadian children and youth than it is for white and other racialized children and youth," the One Vision One Voice project explained in 2016, when it conducted research on the issue. "From their perspective, teachers' biases, lack of cultural understanding, fear of African Canadian students, and in some cases fear of African Canadian parents, all feed an overreporting of African Canadian students to child welfare."
A One Vision One Voice report published in March 2020 explained how children's aid societies should go about dismantling the systemic issues duty to report can raise.
After stating his organization's obligation under "duty to report" rules, Bains did not refer to any of the issues around the policy. He did not mention any of the recommendations in the One Vision One Voice document to combat systemic biases around duty to report.
Bains did not provide concrete examples of equity work that was taking place behind the scenes to bring about change; the union said he simply wasn't doing enough. "Unfortunately, Peel CAS statements regarding their commitment to tackle anti-Black racism are performative, corporate, unilateral and reflect their consistent top-down approach," CUPE 4914 said at the time.
With fundamental disagreements between the union and CAS, coupled with a damning report into the experiences of Black staff, Queen's Park took action in February.
"In October last year, the ministry became aware of a report regarding anti-Black racism towards staff at Peel CAS," Hannah Anderson, director of communications for Dunlop's office, previously told The Pointer. "The report raised concerns about the society's leadership and workplace culture. Since receiving a copy of the report, the ministry has been working closely with the society to understand their plans to address these concerns."
Peel CAS headquarters sits just off Hurontario Street in Mississauga.
The Centre for Conflict Resolution International (CCRI) will complete a workplace assessment of Peel CAS, while Osbourne Group will lead a comprehensive review. The process should be completed by July, with CCRI leading the initiative.
The news means progress is being made, but issues remain. In particular, CCRI, the vendor selected by the Province, was initially chosen by Peel CAS senior management, the same group that is supposed to be scrutinized by the probe.
An internal Peel CAS email, sent by Rav Bains to all staff members and reviewed by The Pointer, shows that CCRI was Peel CAS' senior leadership's first choice reviewer. The communication, sent on January 11, tells staff that CCRI has been retained to review Peel CAS, with the message sent more than a month before the Province confirmed it would be investigating the organization.
"We are pleased to announce that Peel CAS has engaged The Centre for Conflict Resolution International (CCR International) to facilitate a Workplace Assessment of our organization," Bains wrote in the January email. "We have heard the concerns regarding systemic racism and anti-Black racism and we remained committed to listening, learning, and responsible through concrete, measurable action."
Peel CAS did not respond to a request for comment on Bains' internal communication and his role in selecting the independent vendor.
Anderson confirmed the communication on behalf of Queen's Park, admitting CCRI had been retained by Peel CAS before the provincial process began.
"Although the decision to enter into a contract with CCRI as part of the comprehensive review was made by the ministry, CUPE 4914's Anti-Black Racism Committee was consulted on the use of this vendor," she said in an email. "The Committee met with their membership in February to present this option and the membership voted in support of the use of CCRI."
CCRI's comprehensive review will include several components. A study of workplace culture will make up part of the process, including an online staff survey, interviews and focus groups that will be analyzed in the form of a report and recommendations. It will also consider policies that may contribute to racism within the workplace and service delivery.
Alongside the issues of staff experience and racism, the group will investigate whether Peel CAS is compliant with its legislated obligations and probe its financial, operational and resource files.
The review of Peel CAS will differ from the watershed investigation of the Peel District School Board ordered by the Province in 2019. Instead of appointing a panel and giving them a mandate to conduct an investigation into the specific issue of racism and discrimination, CCRI is a third party organization that will review Peel CAS as a whole, with a focus on racism and discrimination.
Statistics shared by Peel CAS to illustrate the work it does in the community.
It means the process will be less issue specific than the review of PDSB. Although the Province says CCRI has completed similar work for a children's aid society in the past, its online presence does not suggest an equity-focused organization.
"Conflict, simply put, is a difference or gap," the organization's home page reads. "It can be a difference of wants, needs, or expectations. A gap between perceptions and intentions, intended outcomes and actual outcomes."
A Google crawl of its website returns no results for the word "discrimination". The word "racism" only features in the biographies of two of its members: Lyse Pascale Inamuco (Consultant, Conflict Resolution and Equity) and Rumbi Chimhanda (Consultant, Workplace Assessment and Analysis).
Unlike private sector organizations that specifically focus on equity and inclusion, CCRI describes itself as a "conflict resolution" company. It's unclear why it was selected by Peel CAS instead of an organization with more focussed expertise around diversity and inclusion work, such as those used recently by Peel police and other public institutions in Peel grappling with equity problems.
CCRI did not respond to a list of questions sent by The Pointer.
Peel CAS includes an anti-racism section on its website; it was added in January after unfavourable coverage of its response to October's report, according to archive.org.
Peel CAS' role in selecting the organization that will investigate it raises concerns. In November, a union letter to Queen's Park suggested Peel CAS's senior leadership could commission its own, more favourable report to overshadow the union's work. It's a claim Peel CAS denied in its interview with The Pointer, saying the CUPE 4914 report would play a pivotal role in future work.
"PCAS Senior Leadership has refused to acknowledge the lived experiences documented within the report, referring to them as 'allegations' and seeking a review or survey of their own, ostensibly to discredit the members whose courage and contributions resulted in the Breakthrough Counselling & Wellness report," CUPE 4914's executive wrote.
According to Anderson, the contents of the CUPE 4914 report have also been shared with CCRI to ensure its findings will be considered.
"We welcome the ministry review and will continue to fully cooperate in the process as it unfolds," a spokesperson for Peel CAS told The Pointer in an email. "Peel CAS will certainly accept the findings and recommendations in the final report and we look forward to implementing those recommendations towards meaningful and sustainable change."
---
Email: [email protected]
Twitter: @isaaccallan
Tel: 647 561-4879
---
COVID-19 is impacting all Canadians. At a time when vital public information is needed by everyone, The Pointer has taken down our paywall on all stories relating to the pandemic and those of public interest to ensure every resident of Brampton and Mississauga has access to the facts. For those who are able, we encourage you to consider a subscription. This will help us report on important public interest issues the community needs to know about now more than ever. You can register for a 30-day free trial HERE. Thereafter, The Pointer will charge $10 a month and you can cancel any time right on the website. Thank you.
Submit a correction about this story