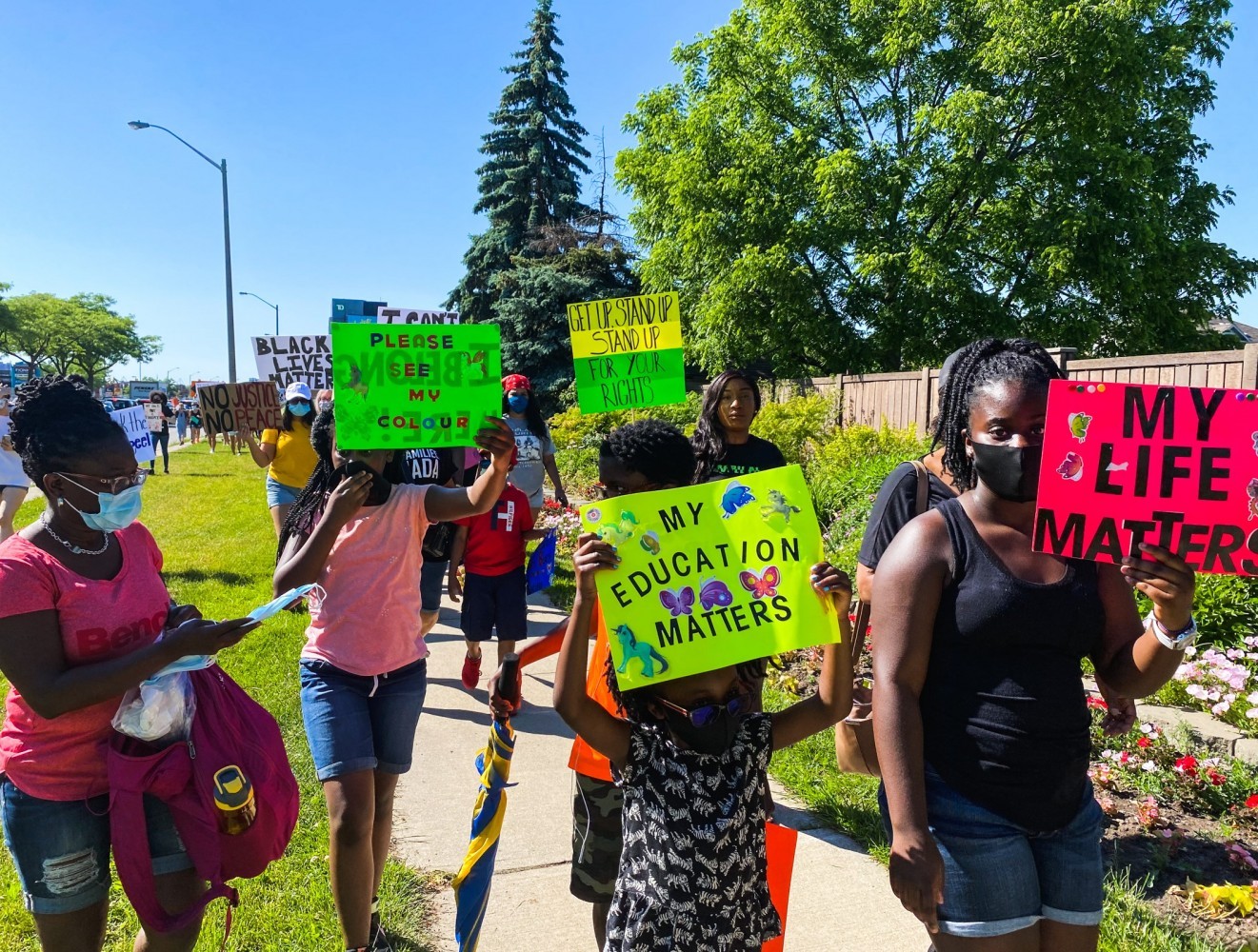 Photos from The Pointer/PDSB/Advocacy Peel/OSSTF
Concerns Peel's secondary school teachers' union preventing equity progress at PDSB
A quote in Arleen Huggins' investigation of the Peel District School Board captures a mood of panic among trustees in June 2020. The board's elected leaders were under fierce scrutiny for years of obstruction that allowed anti-Black racism and discrimination to flourish within the organization.
The investigator quoted Chair Brad MacDonald in her disturbing report: the "community has been after us", he had told her. His comments revealed a deep disconnect between some trustees who did not comprehend the extent of damage caused by the board and their leadership. Members of the Black community including many parents who were also former PDSB students had laid bare generations of harm caused by the PDSB's ingrained culture of discrimination.
Trustees like MacDonald, who admitted an apology that had been issued by him was not offered voluntarily (he felt he was forced to do it) refused to accept their role in creating the destructive culture.
For a month after the Huggins Report was released, after the Province hired her following its revealing review of the board, PDSB was in the news weekly.
Leadership and frontline staff did not reflect the residents of Peel. Approximately 84 percent of PDSB students are visible minorities, while staff data show teachers are predominantly white. Prior to recent staffing moves, senior staff and top administrators did not reflect the student body. Principals were almost exclusively white as equitable hiring was ignored while decades-old friendship networks saw visible minorities shut out of the administrative ranks. This is now finally starting to change as principals and vice principals are being forced to reflect the students they educate and racialized staff are demanding opportunities they were denied for decades.
PDSB's trustees were stripped of their power, a provincial supervisor was appointed and a new director of education put in place.
Since the spotlight moved away, the new administration has knuckled down. More than a year after the Ministry of Education released its first investigation into the board, there are early signs of progress. Changes to class structures and staff promotions, with the former particularly resisted by trustees, are finally being formalized in enforceable policy.
It was shameful to many parent and community advocates that it took their drastic efforts to force an overwhelmingly white board to change its discriminatory, exclusive practices.
"While the Peel board is on the right track, there is a long journey ahead to truly transform the board and dismantle systemic racism," Colleen Russell-Rawlins, director of education, wrote in a recent update. "We will continue to keep the Peel board community informed on both the initiatives resulting from the Ministry Report, and the wider transformational changes that go beyond the Directives."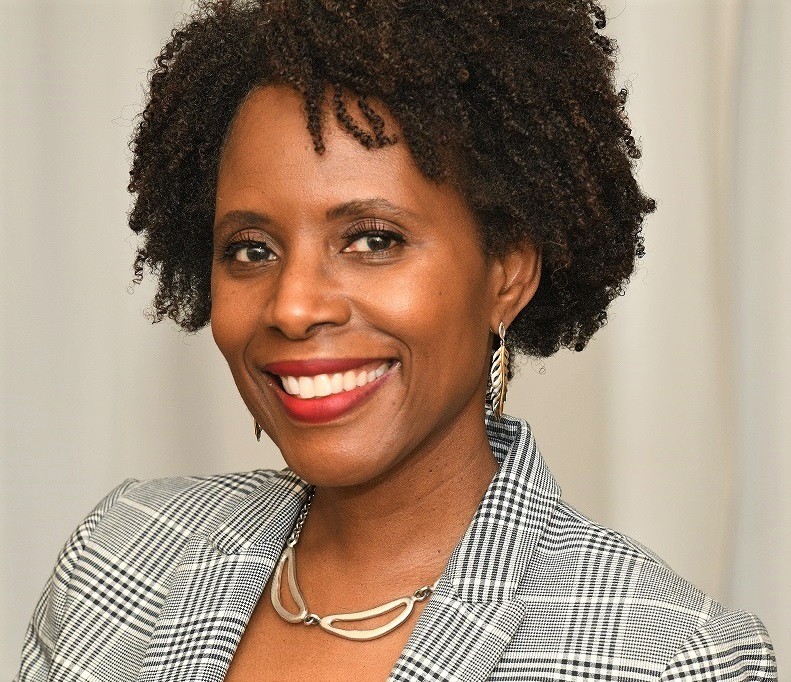 Colleen Russell-Rawlins, PDSB's director of education
Two specific actions standout: promotions and de-streaming.
When it comes to appointing teachers to guidance roles, the board has committed to ensuring that those who self-identify as "Black, African and Caribbean are given consideration for positions in guidance". It means old priorities around tenure and seniority are being pushed to one side, allowing racialized staff who reflect Peel's student body to ascend to guidance roles more quickly.
Those "old priorities" ensured white educators would continue dominating the hiring rolls. When seniority and experience are the key factors considered in hiring, it favours those who have already been given certain opportunities and have longer track records with the board. So, white educators continued to benefit from a hiring and promotional model built around networks they had dominated while racialized educators were chronically kept on the outside looking in.
This is finally changing.
Beginning in September 2021, the board will also ensure all secondary schools offer de-streamed Grade 9 English and math. Schools have been allowed to make on-site decisions to destream other subjects including science, geography and French. Streaming, where students are sorted into classes based on their perceived academic ability and potential, was shown to disproportionately impact Black students at PDSB, who were significantly overrepresented in less academically ambitious streams. They were systemically denied opportunities that led to post-secondary education.
The school board is at a critical stage, finally building up a head of steam on equity policies it has repeatedly failed to adopt. Leadership barriers are slowly melting away, but it's not going to be smooth sailing.
No group that has held power for a long period, even if that control was unfair and kept others down, is willing to hand over their benefits to others, at their own peril.
According to an email from the Woodland Secondary School union president, the Ontario Secondary School Teachers' Federation District 19 (OSSTF D19) which represents Peel, is pushing back against the changes. "D19 is grieving the board's decision to allow schools to randomly destream other courses not mandated by the Ministry since it violates collectively agreed upon caps," an email, reviewed by The Pointer, states.
The internal message illustrates how unions can continue to act as barriers to change. Moves which will benefit students in the region aren't necessarily in the interests of an overwhelmingly white teaching staff, and the union that represents them.
Last year, OSSTF D19 appointed three racialized union members to leadership roles to help dismantle anti-Black racism within the board and union. The move suggested a union that could look to the future and protect students, but a series of challenges, alongside recent actions, show old habits die hard.
In November 2020, Judy McKeown, Gord Gallimore and Nicole Luinenburg were officially inducted into positions designed to dismantle anti-Black racism.
"The Peel District School Board has welcomed the participation of individuals in these roles in committees supporting staffing processes," a spokesperson for PDSB said of the role the three have played so far.
The previous June, founding members of the Disrupting Anti-Black Racism Advisory Committee (DABRAC) thought they had won a game-changing victory. An overwhelming majority, 94.8 percent of members who participated, voted to create the three dedicated roles to introduce a diversity lens to a previously rigid union dominated by white members that failed to promote equity in education.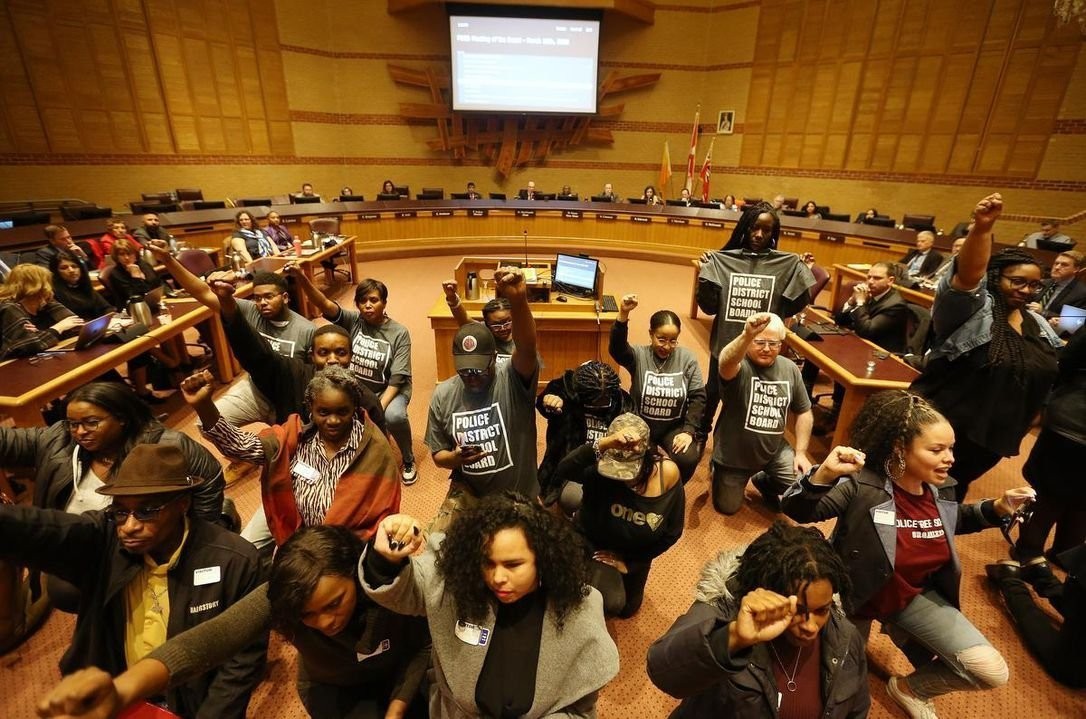 Much of the change happening within PDSB was sparked by demands from the community.
The union leadership was resistant to change, with some of the executives and senior members in OSSTF D19 conflating the three new anti-discrimination positions with an increase in union dues. After an agreement was reached to fund the roles through reserves for a year, there was debate about exactly how the new positions should be appointed, with many diverse members pointing out the status quo would not bring diversity.
Union leaders are still conflating the three roles with an increased cost for their members, putting the positions in doubt for the future. In the email, the president of Woodlands Secondary School's union branch said the positions had put the union in a financially untenable position.
"This has produced an unplanned for loss of almost half a million dollars this year," the school union president wrote. "No obvious remedy other than significantly raising your local dues has yet been found, but it gets worse."
It's clear equity and fairness for the 84 percent of students who are not white is of little concern for the educator who seems more concerned over a relatively small union cost (and changes that could radically impact the mismatched staffing demographic) than the well being of students.
Four months after they finally began working in their new roles, Gallimore and McKeown say they're still outsiders on the executive. "They really have ghettoized and marginalized our roles," McKeown told The Pointer. "We are only associated with work that is with dismantling anti-Black racism, which makes it very easy for the white members to say we're not doing traditional or conventional union work."
Two recent examples have been particularly jarring.
A provincial OSSTF conference on collective bargaining, including a day dedicated to equity, is one event they were told they could not attend. Meetings about de-streaming, a decision fundamentally rooted in the diversity and equity file, were also organized without the involvement of the full-time DABRAC executive members.
The moves by the union, according to the new Black executives, were a blatant attempt to undermine them and ensure the status quo is protected.
"The destreaming has a lot to do with staffing," Gallimore said, explaining the changes could wreak havoc with teaching schedules and even the schools they are assigned to as some class sizes increase and others are reduced. A traditional union position would be to wholeheartedly oppose any such move because it doesn't directly benefit teachers, but OSSTF D19 promised to view things differently when its members elected the three new equity executives.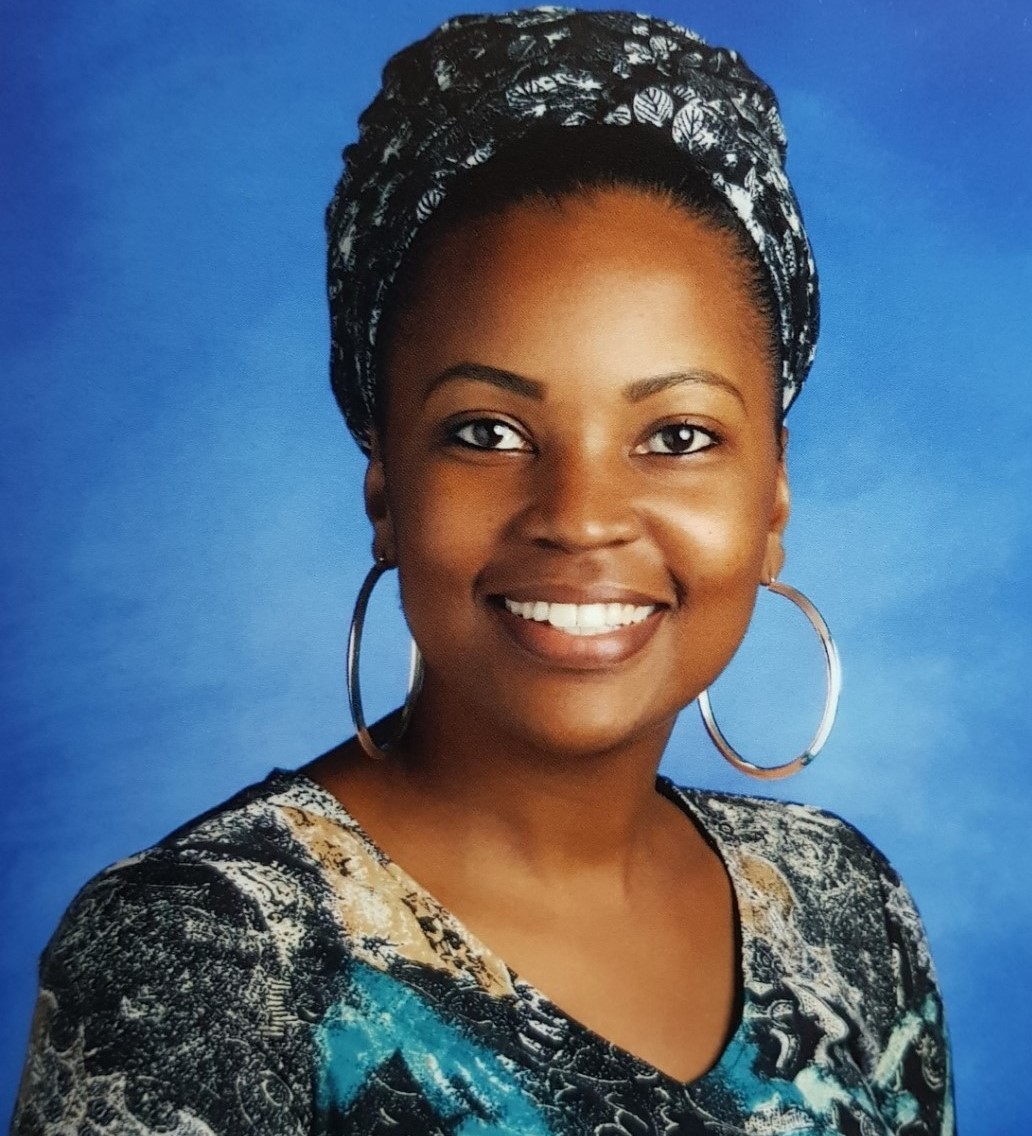 Judy McKeown, union member and teacher.
"In terms of bargaining for class sizes, they excluded us," McKeown said. "They did not include any of the three of us who have the lived experience, can speak to the need, and maybe help or provide a particular stance or lens when having those discussions with the board… I sent an email and none of our exec responded; they just ignored it. Even the director [of education] responded to my email, but my own acting (union) president did not."
The Pointer sent questions about the two exclusions and the equity executive positions to Ryan Harper, acting president of OSSTF D19. He declined to comment on the specifics, categorizing it as an internal issue.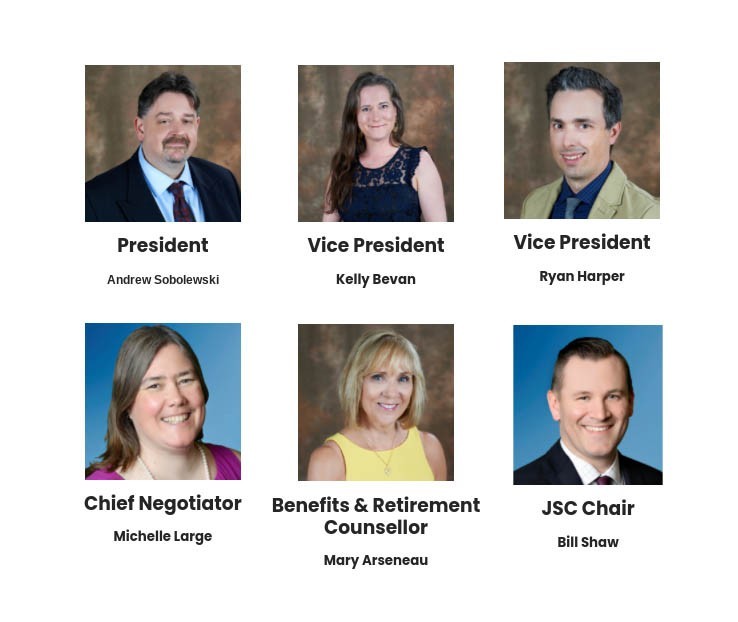 OSSTF Peel's leadership group
"As Acting President of the Teacher Bargaining Unit of OSSTF District 19, I do not comment to the media on internal conversations in the bargaining unit, and I would expect the same of all of the officers who work for the bargaining unit," Harper wrote in an email.
Exactly what is internal and what is public interest within a teachers' union could be considered a grey area. Such unions are unique given the power their decisions hold over the lives of children. Technically, strike action or discussions around de-streaming are an internal issue for unions, but those decisions have dramatic impacts on the educational fortunes of students.
This is where an overwhelmingly white union runs the risk of working against the fundamental objective of its members: to do their job as effectively as possible for their students.
As PDSB embarks on vital anti-racism work, the role local unions will play is pivotal. The culture of anti-Black racism and discrimination that has permeated the board for decades will be difficult to take down and disruption for staff is inevitable. Unions can work with the board to make up ground for their years of silence, or they can dig into a historical position of opposition, the new executives have said.
In an area as diverse as Peel, there are concerns from OSSTF D19's equity executives that the union's white leadership is freezing them out from the very conversations they were overwhelmingly elected to lead.
"We're getting a seat at the table, but we're not eating with everyone else," Gallimore said.
---
Email: [email protected]
Twitter: @isaaccallan
Tel: 647 561-4879
---
COVID-19 is impacting all Canadians. At a time when vital public information is needed by everyone, The Pointer has taken down our paywall on all stories relating to the pandemic and those of public interest to ensure every resident of Brampton and Mississauga has access to the facts. For those who are able, we encourage you to consider a subscription. This will help us report on important public interest issues the community needs to know about now more than ever. You can register for a 30-day free trial HERE. Thereafter, The Pointer will charge $10 a month and you can cancel any time right on the website. Thank you.
Submit a correction about this story