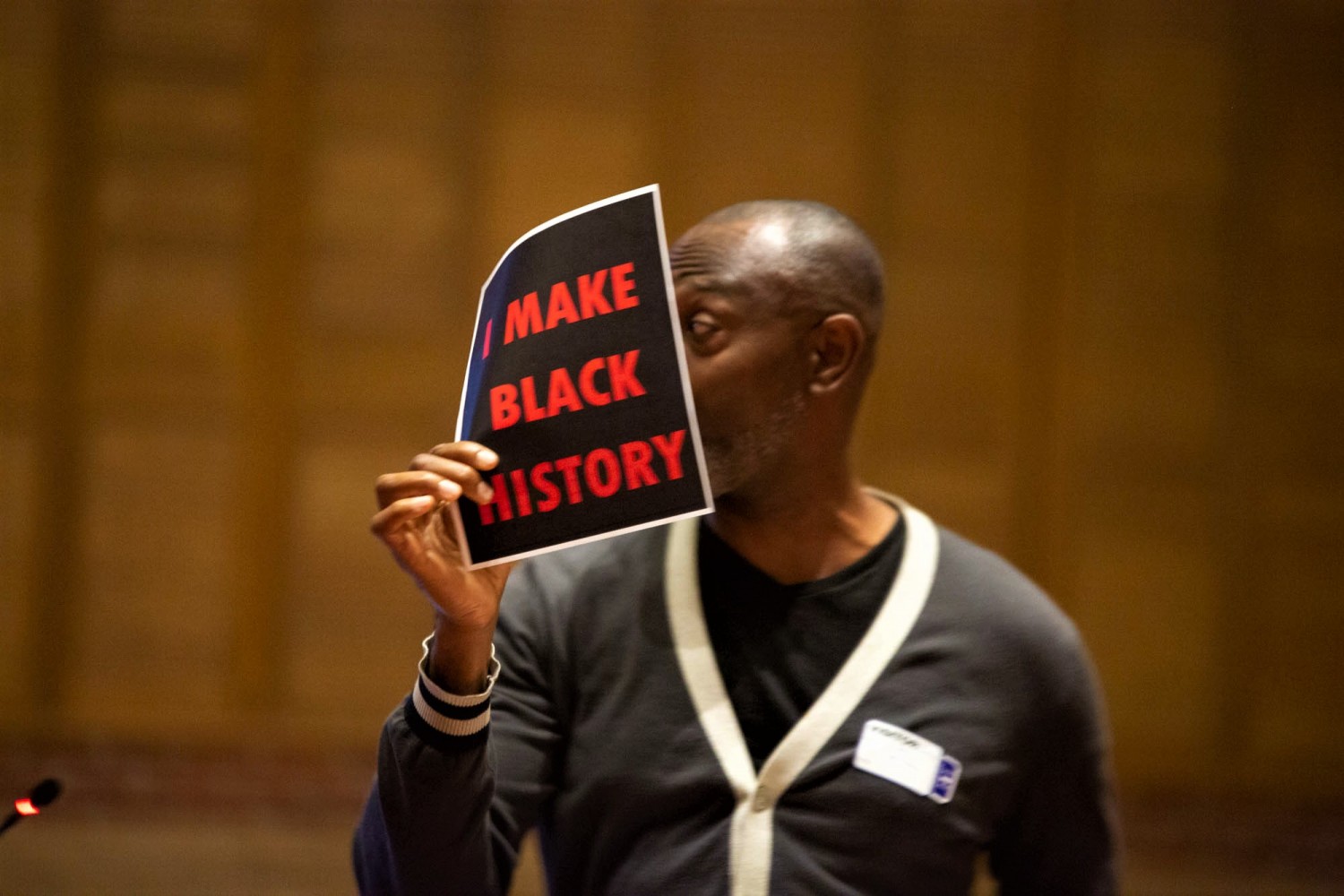 The Pointer file photos/PDSB
White PDSB trustee claims ministry directive to end harmful streaming of Black students is 'political'
(Correction: Due to an editor's error, an earlier version of the story stated PDSB student-survey data was only for K-8, and did not include secondary schools. This was incorrect. The Pointer regrets the error.)
---
Several white trustees spoke up in favour of the practice of streaming (removing students from the normal education curriculum and placing them in vocational pathways) during an emergency PDSB meeting Thursday, with one saying the move to end it was "political" and would not be a success.
It resulted in a further disconnect between board decision makers, who are already under heavy scrutiny for dysfunctional behaviour that has contributed to the marginalization of racialized pupils in a board whose student body is almost 85 percent non-white.
"I acknowledge this project comes directly from the ministry and we're bound to follow it, but I don't support it," Trustee Robert Crocker said. "I warn my trustee colleagues the ideology driving this is political, not educational."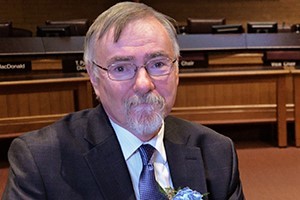 PDSB Trustee Robert Crocker says the move to de-stream is "political"
He warned that the bar will "be set lower" in subjects if certain students are allowed to take them, instead of being removed and put into streamed pathways with less challenging work, a traditional practice that has done particular harm to Black students. Crocker's comments make it clear that he does not agree with the results of the ministry's recent investigation of the board, which found, among other things, that Black students are disproportionately streamed, often because white educators have biases against them. This unfairly denies them of academic opportunities and is incredibly harmful to their future educational success, the ministry found.
Peel District School Board met twice this week, including once to outline the current status of mandatory directives sent to them by the Ministry of Education to stop harmful discriminatory practices that have been widespread within the board.
On Tuesday, the board met as planned, while Thursday saw a hastily scheduled "extraordinary" (or emergency) meeting take place.
During that gathering, trustees were presented with 80 pages of reports relating to ministerial directives. They were part of 27 binding orders from the Ministry of Education to mend PDSB's relationship with its racialized communities.
The 27 directives stem from an investigation into PDSB published in March. The probe, launched by Education Minister Stephen Lecce in November, documented significant anti-Black racism and Islamophobia among other forms of systemic discrimination caused by the culture within the board.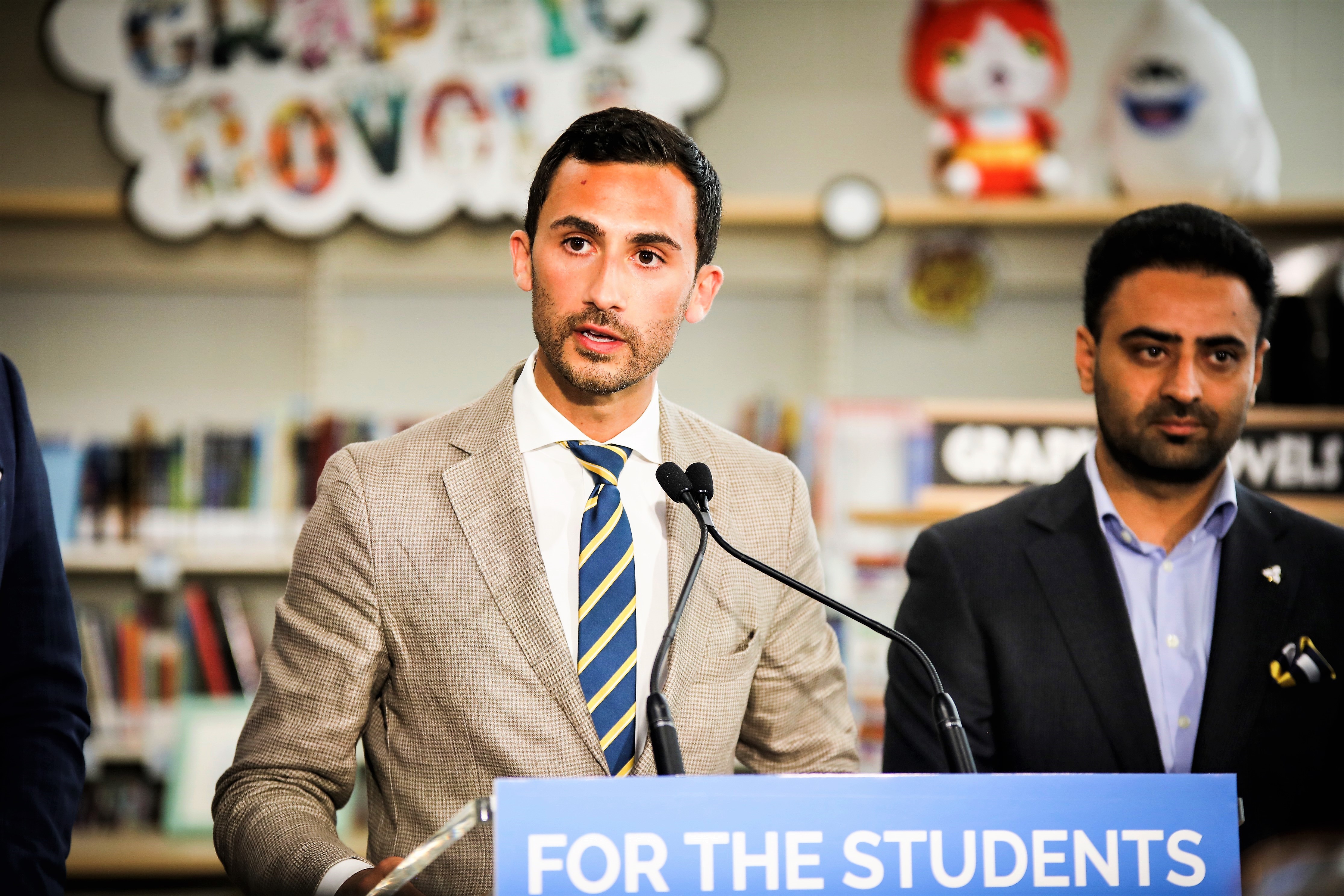 Education Minister Stephen Lecce launched an investigation into PDSB last fall
It highlighted the dysfunction of communication at senior levels and prompted Lecce to order sweeping changes.
Not even two months after the review was published, the Minister appointed an independent investigator following the break-down of mediation among trustees and senior staff. One of the ministry's key directives is to complete mediation between all senior members of the board, to get them at the table together and on the same page in order to begin fixing deeply rooted problems that have been ignored for decades. The investigator's report was submitted to the ministry on May 18, but has not yet been published or acted upon.
At Thursday's meeting, trustees voted to receive progress reports on five of the 27 Directives that have been acted on successfully, according to the ministry. An updated plan for two other directives, which the ministry was not satisfied with, was also provided.
The emergency meeting was convened at short notice to help fulfil the Ministry's requirement to have certain directives completed by June 1.
Most were passed with relatively short and constructive dialogue. However, the resubmission of Directive 19 (to end streaming of students into different educational pathways based on perceived academic ability in grades 9 and 10) caused some controversy. Several white trustees spoke up in favour of streaming, claiming the move to end it was "political" and that it would not be successful, leading to significant problems if the ministerial order to end streaming is followed.
Admitting they could not go against the ministry's orders, they said they did not approve despite significant evidence that Black and other marginalized students are suffering under the current streaming system.
Director of Education, Peter Joshua continued to insist that PDSB does not view Lecce's orders as "box ticking," a claim that comes in contrast to recent events. Included in the agenda for Tuesday's regular PDSB meeting was a letter from Patrick Case, Assistant Deputy Minister Education, effectively telling the board it had failed three of the directives.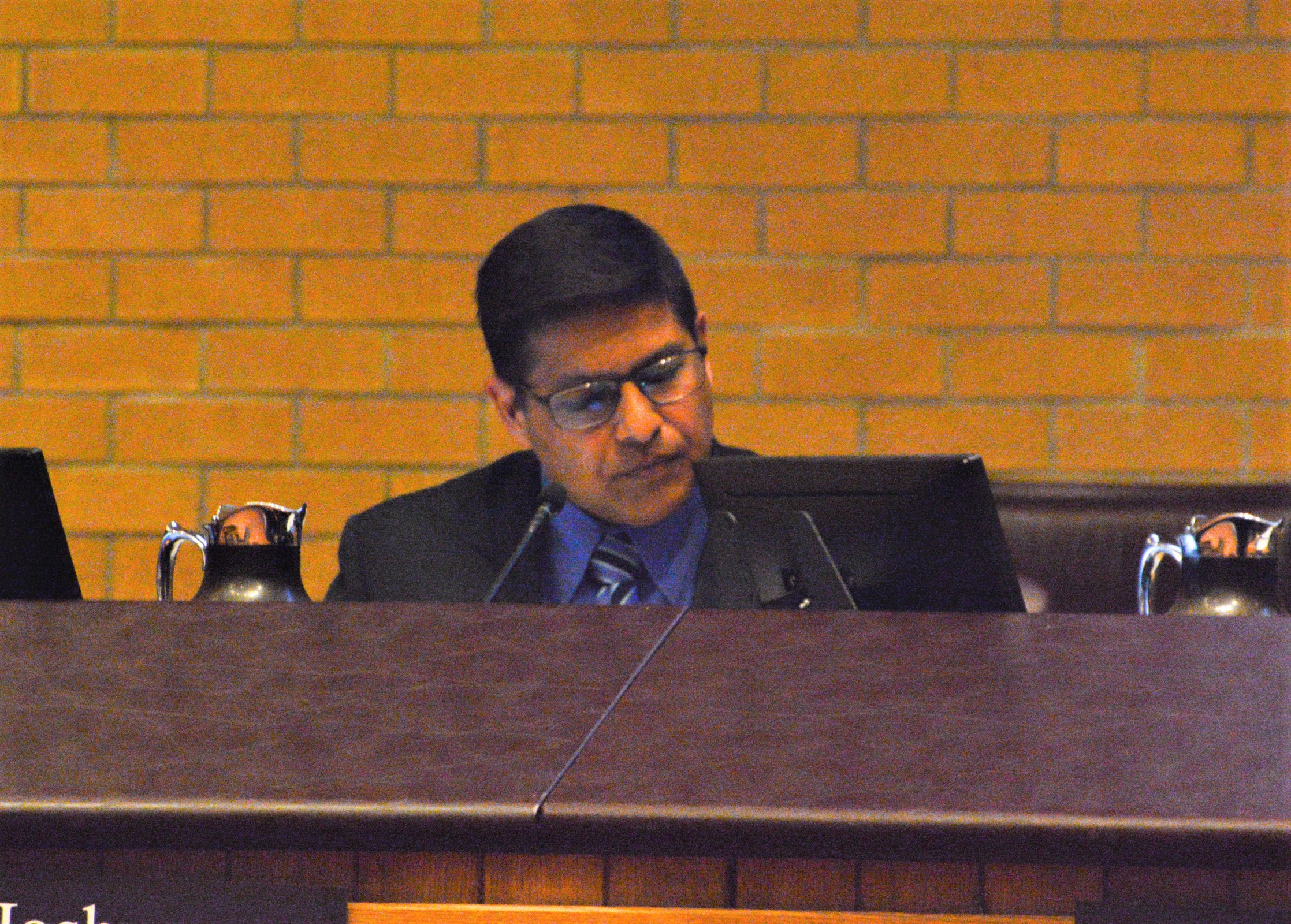 PDSB Director Peter Joshua has been heavily criticized for his failure to act on widespread discrimination within the board
Case's response to Directive 19, which focuses on the streaming issue, was summarized in the letter. "The Minister is not satisfied with the board's submission," he said.
The directive instructs PDSB to "design a secondary school de-streaming pilot project for Grades 9 and 10 for the Minister's approval."
The board was told to consult with other jurisdictions in the province that have already instituted de-streaming measures and to provide a detailed plan for how PDSB will ensure that students are no longer streamed into harmful pathways that could do damage to their future, with specific emphasis on what would be done to correct the board's discriminatory behaviour toward Black students, which the ministry's investigation revealed.
In his stinging letter which was addressed Tuesday, Case highlighted the shortcomings in the board's response to de-streaming.
Among its failings, PDSB's proposal "does not adequately address" how parents, students, teachers or school leaders would engage with the piloting of the process. The board's plan also does not adequately propose a way to learn from other school boards in Ontario that have discontinued damaging streaming practices.
"Given the urgency of the issues identified by the Review, the Board should give consideration to implementing the pilot as soon as possible," Case stated. "Many grade 9 and 10 students will be starting the target courses in January 2021, and the opportunity to intervene as soon as possible in the trajectory of these students should be considered."
The communication from the ministry found several areas the board was lacking in its submission, in particular a detailed plan to solicit public feedback. This glaring omission suggests a lack of understanding on the part of the board, after its broken relationship with the community was highlighted at the heart of the ministry's findings.
Joshua and PDSB don't see the problem that way.
"These were the first reports we submitted," Joshua said, referring to failed directives 19 and 16. "Knowing this is important work, it's not just ticking boxes to get something in, but to really embrace the importance of feedback. We thank the ministry for providing us with feedback to point us in the right direction."
During the meeting Chair Brad MacDonald said the board had received Patrick Case's critical letter on May 15. This means that, in about a week, the board updated its submissions for two of the three directives it failed, a timeframe that does not necessarily inspire confidence in a comprehensive community engagement.
The majority of the meeting, like the one on Tuesday, went without controversy. In recent months and years, many meetings of the board have been heated affairs, with significant debate and pushback. Trustees Kathy McDonald or Nokha Dakroub, vocal advocates for the Black community and other marginalized groups, often raise points or questions only to be shut down by their fellow trustees. This sort of tension was mostly absent during both meetings this week.
But there was contention around the re-submission of Directive 19, to end streaming of students in grades 9 and 10. The practice has been shown in Peel to disproportionately impact racialized students, particularly those who are Black. The ministry's investigation even identified it as a "long-standing concern in Black communities."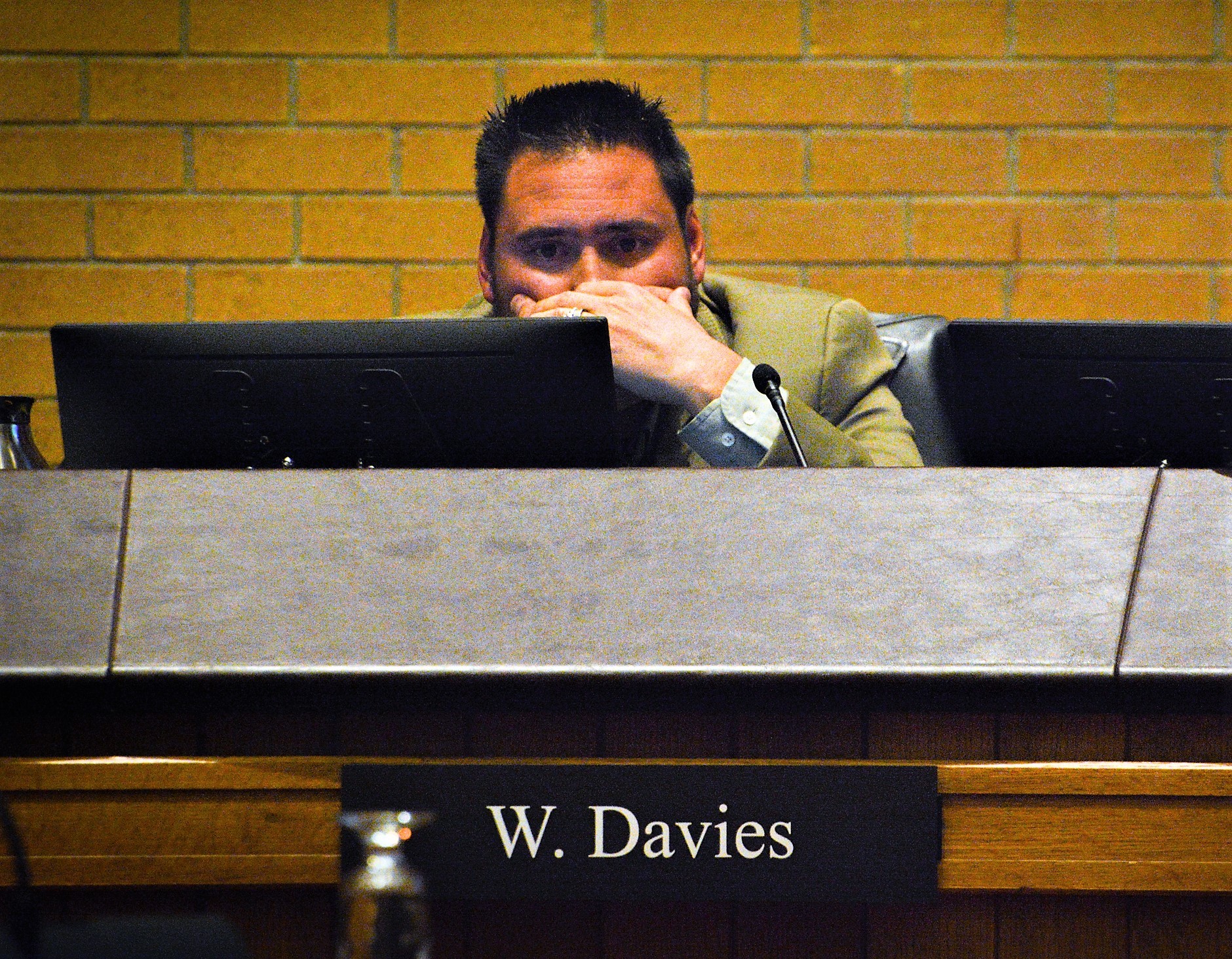 Trustee William Davies, who came under fire last year when he called McCrimmon Middle School, "McCriminal", does not agree with de-streaming
On Thursday, several white trustees voiced their support for streaming and opposition to ending it. Despite acknowledging they can not flout the provincial directives, trustees said they felt it would harm student learning.
"I acknowledge this project comes directly from the ministry and we're bound to follow it, but I don't support it," Trustee Crocker said. He warned his colleagues that de-streaming was being pushed not for educational but "political" purposes.
He warned that the bar will "be set lower" in subjects as a result of putting students into academically unsorted classes.
For many Black parents in Peel, that's already the concern. Black children are regularly and wrongly streamed into classes below their ability. The bias that goes into streaming is shown to disproportionately put racialized students in less challenging classes, meaning they are already suffering from the "lower" bar Crocker said he is concerned about. What's also unclear is whether many of the white students who were not being streamed, would have been if the same biases were applied to them, or if some were kept in regular pathways even though they could not perform well, which might also have lowered the bar.
Another question that has been raised, is whether streaming does actually lower the bar in higher-achieving classes, because potentially talented students are removed, not for any actual intellectual shortcoming, but because of a wide range of cultural biases that educators have around things like language skills.
Research in Europe and North America has shown that educators sometimes form negative perceptions just because a student has an accent, even if it has no bearing on their academic potential.
"Regardless of the gender or the race, [less academically gifted students] will get thrown into larger groups … disengage out of boredom and they'll act up," Crocker said Thursday. He did acknowledge the concern that some Black students might wrongly get streamed and added this should be investigated. But the province already did this investigation and laid out evidence of the unfair practice routinely being carried out by the board.
Trustee Kathy McDonald challenged Crocker's claim.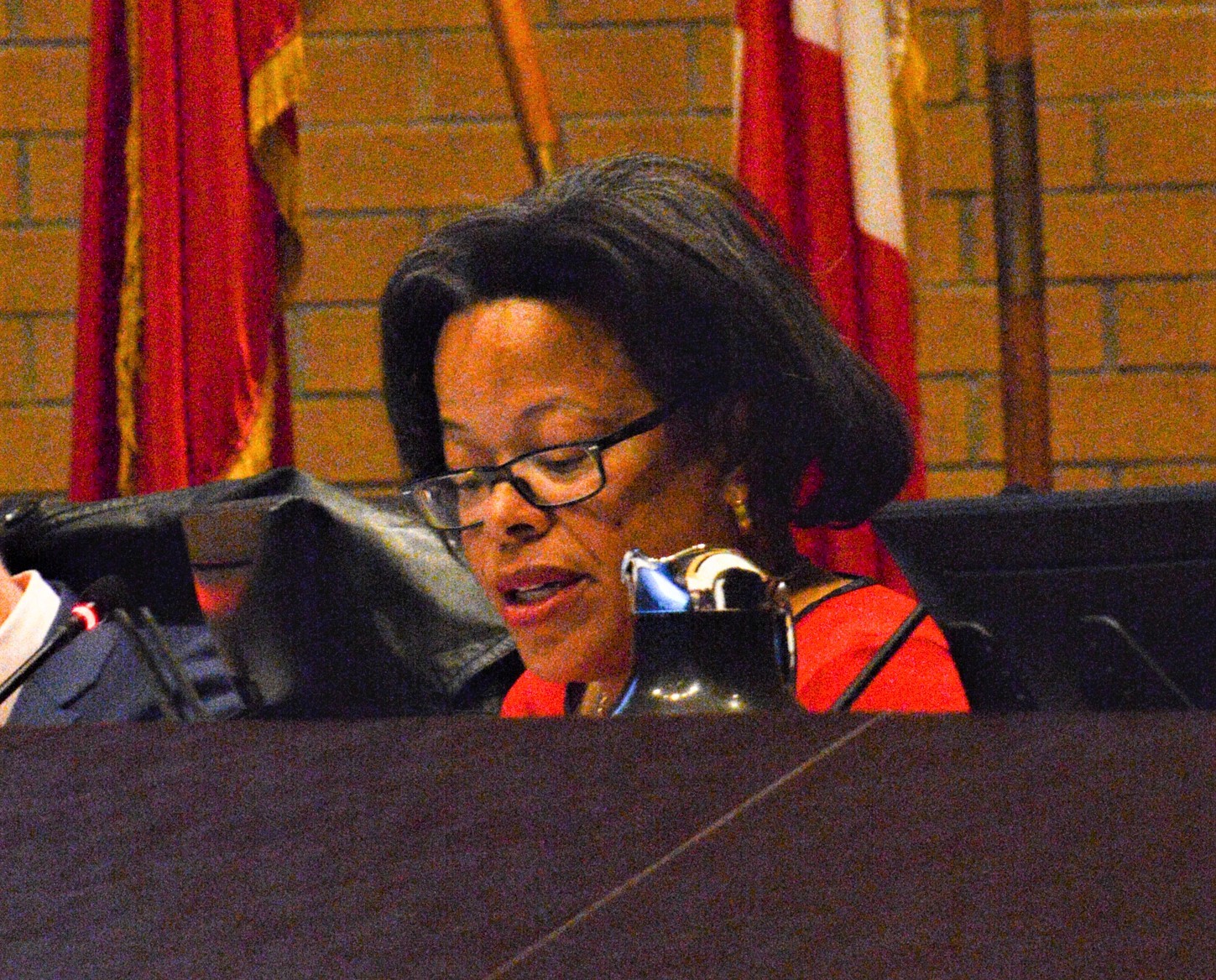 Trustee Kathy McDonald says that many students put in streamed programs disengage because the material does not challenge them
"There are a lot of kids that are in applied courses that shouldn't be there... I can say from personal experience that if you have a kid [and you're told] they talk too much or they're being disruptive, but they get the right program. [If] they get in a gifted program that engages them, suddenly… [The teacher will say they're no longer talking too much]… some of the kids who may be dispuritive, they may be disruptive because they are in applied courses and they were so bored they were being disruptive," she said in response to her colleague during Thursday's virtual meeting.
When asked by The Pointer how he reconciled his views with the need to look after Black students, Crocker said his opinion was not important and that he would abide by the will of the group.
"As a trustee, I am bound by majority decisions of the Board, including the receipt of all the reports passed at Thursday's meeting. In addition, we are obliged to accept the Ministry directives," he wrote in an email. "So there is no debate here. Chair Brad MacDonald speaks for the Board. Individual trustees do not."
Trustee Stan Cameron expressed concern over the additional support de-streaming would require, while Trustee Sue Lawton agreed with both Cameron and Crocker.
Trustee William Davies, who came under fire when he called McCrimmon Middle School in Brampton (which has a large Black student body) "McCriminal" last year, also said he was concerned at the prospect of de-streaming.
"I have lived some of this stuff myself," Davies said.
Whether or not trustees want to further investigate why Black students are disproportionately streamed into the wrong programs, opposition from several white trustees to ending the practice raises questions about the entire effort to mediate toward solutions.
The provincial review of PDSB makes it clear that widespread, systematic biases are at play in Peel's decision making and that the current system is simply not working for everyone.
If white trustees think de-streaming is nothing but "political", it suggests they fail to understand that students who look like them benefit from the current practice, while talented Black and other racialized students are harmed by it.
The comments also came just two days after trustees reviewed new data on their students. The data reasserted the well known fact that the vast majority (almost 84 percent) of Peel's students are non-white, while also breaking down languages spoken, religious faiths and other identifying statistics.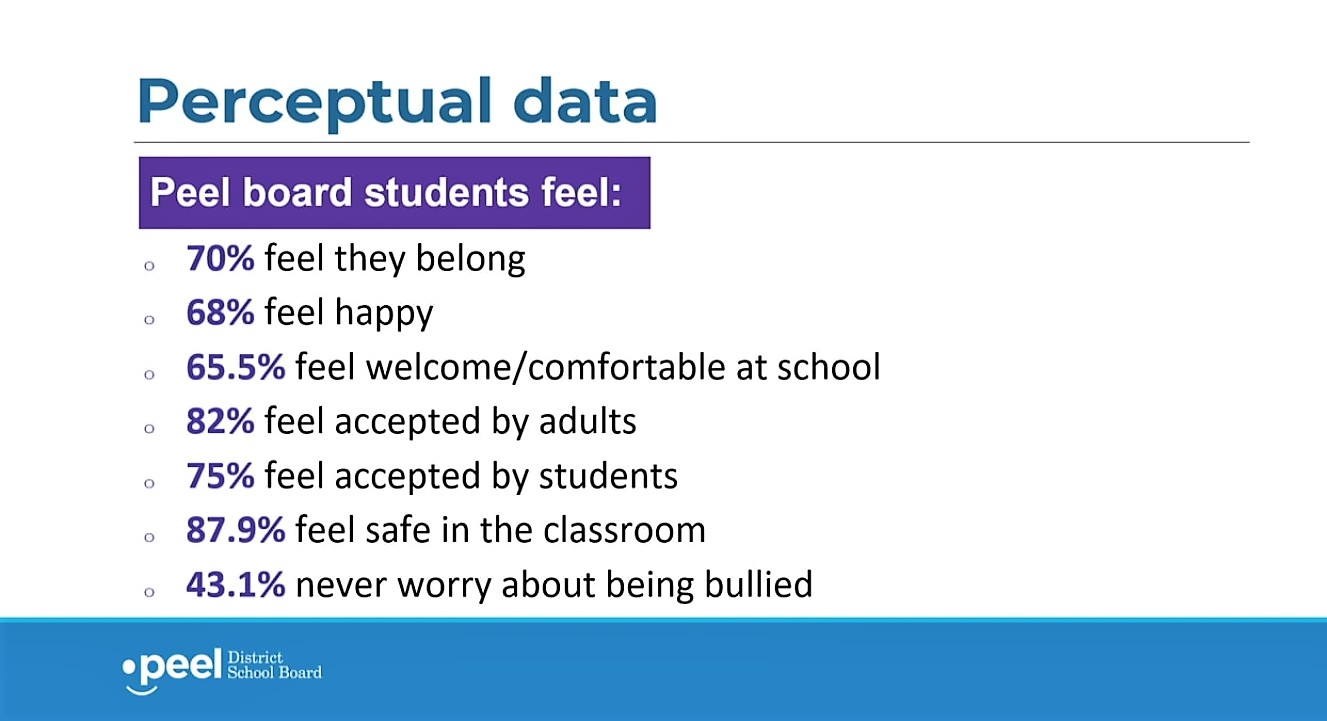 "Fifty-two percent of elementary students reported 'Agree/Strongly Agree' that they have opportunities to learn about their own cultural/racial background." Almost 60 percent of students surveyed reported that they do not know what school staff expectations are for them.
The presentation by staff to trustees also included a slide called 'Perceptual Data'. It included some worrying metrics for how students at Peel's schools feel, something that trustees in favour of streaming may end up compounding.
According to its own data, 70 percent of students feel like they belong, meaning almost a third of Peel's pupils do not feel that they are a part of the institution; 65.5 percent feel "welcome" at school, again meaning more than one in three don't feel welcomed at their school.
---
Email: [email protected]
Twitter: @isaaccallan
Tel: 647 561-4879
---
Because of reduced incomes as a result of COVID-19 and the importance of the PDSB story to the communities of Brampton and Mississauga, the editorial team at The Pointer made the decision to make this article free to view. Traditionally, The Pointer operates on a paywall model of journalism and we do not carry advertisements, meaning our journalism is supported entirely from subscriptions. You can register for a 30-day free trial HERE. Thereafter, if you are able to continue subscribing, The Pointer will charge $10 a month and you can cancel any time right on the website. Thank you.
Submit a correction about this story