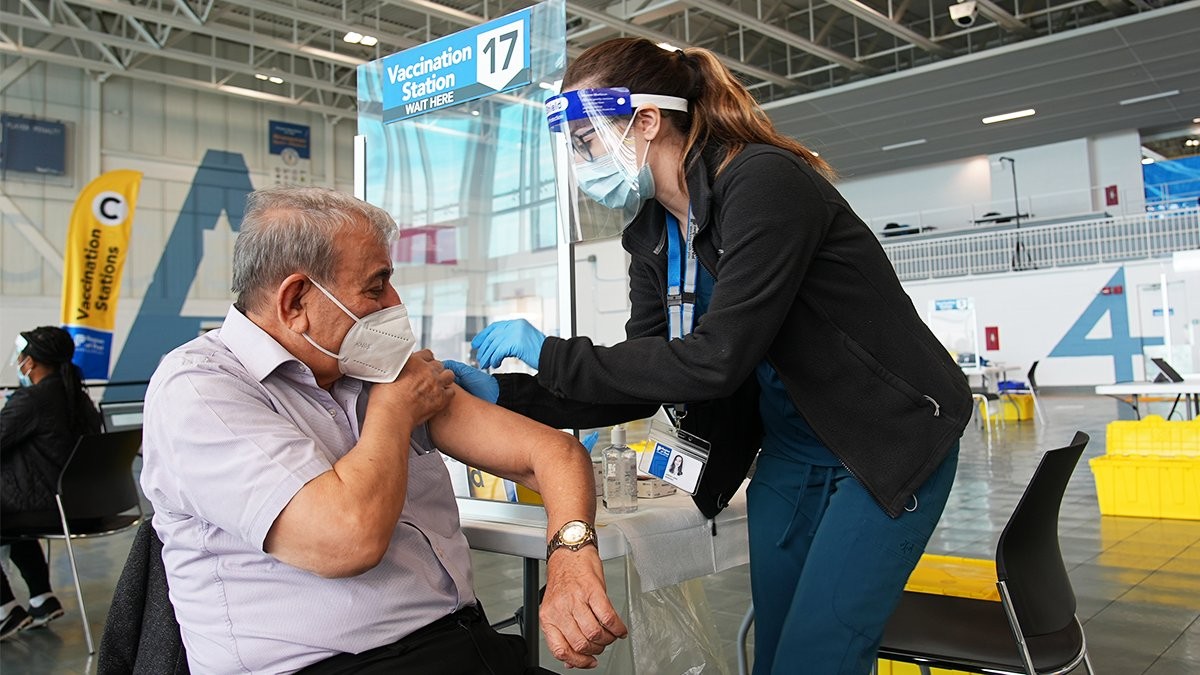 Photos from The Region of Peel/City of Brampton/Trillium Health Partners/Twitter
Peel's 'vaccine inequity' worsens – despite higher infection rate Toronto getting twice the doses per capita
The Province continues to fail Peel residents struggling to cope during the ongoing pandemic.
Despite news that Peel schools are facing closure, that a Brampton Amazon warehouse suffered one of the worst outbreaks in Canada and daily infection rates across the region continue to lead the province, the Doug Ford PC government is ignoring its own promise to make Peel a vaccine priority.
On Monday, The Pointer asked Dr. Lawrence Loh, Peel's medical officer of health, if he had an explanation for why Peel's vaccine count is so low.
"The Region has raised concerns to the Province with respect to vaccine allocation inequities for Peel through ongoing dialogue with Ministry officials and has communicated to the Premier, Minister of Health, Peel's MPPs and other key provincial decision-makers regarding the need for additional supply to accommodate Peel's unique circumstances as one of the most impacted communities in Ontario," he said.
Loh said Peel Public Health advocates for vaccines every chance it gets and he has been clear with the ministry about the region's needs.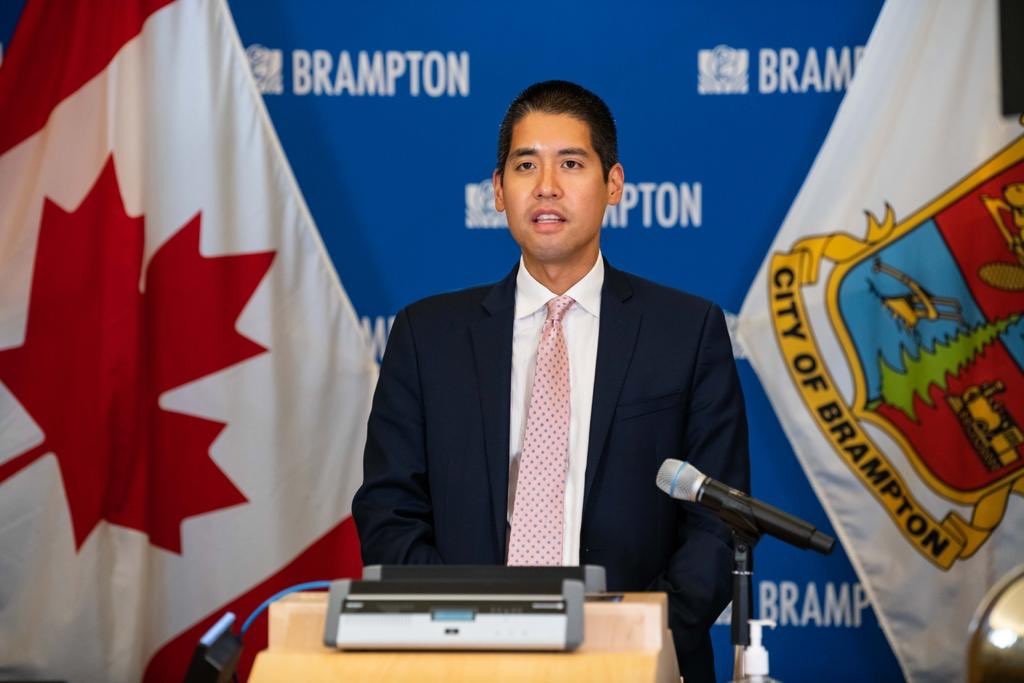 Peel's Medical Officer of Health Dr. Lawrence Loh says he raised the lack of vaccine allocation for Peel with the Province.
In December, Alexandra Hilkene, press secretary for Health Minister Christine Elliott, stated in an email to The Pointer that vaccines would be distributed per capita, with Ontario set to receive about 40 percent of the country's share, but Peel, along with Toronto, had been identified as priority regions for vaccine distribution.
Queen's Park has lived up to its promise to Toronto. Peel has been left behind.
As of March 21, a total of 1,553,040 vaccines had been administered in Ontario, Elliott said Monday morning. Peel has received a fraction of those vaccines compared to rates across the rest of the province. As of Monday, only 6.7 percent of Ontario's supply had been administered in Peel. This is a significant drop from last week, when just 7.4 percent of the total vaccine supply had been administered in Peel. Peel Region represents about 10.5 percent of Ontario's population.
While the vaccine rate is dropping well below the Province's, Peel's infection rate continues to move in the opposite direction. Between March 1 and 22, Peel recorded 386 new cases for every 100,000 residents. In the same period, Toronto recorded 316 new cases for every 100,000 residents. Despite this, Toronto continues to receive almost double the supply of vaccines per capita. So far, Peel has administered 7,599 vaccines for every 100,000 residents. In comparison, Toronto has administered 13,714 vaccines for every 100,000 residents.
The overall vaccination rate for Ontario, when layered over its infection rate and compared to Peel, makes even less sense, according to epidemiologists who have repeatedly said the highest risk areas must be prioritized for inoculation.
As of today, Ontario's seven-day rate of daily infections was 7.7 per 10,000 residents; Peel's was 13.6, almost double the province's rate.
Meanwhile, Peel's percentage of Ontario's vaccines administered has fallen dramatically, while its overall percentage of doses allocated sits way below its overall percentage of the province's population. It has only received 6.7 percent of the doses but makes up 10.5 percent of the population. These numbers are the opposite of what epidemiologists have been calling for. For Peel residents, it's a recipe for even more risk in a pandemic that has already battered the region.
The disparity, which has angered local politicians and members of the public, flies in the face of the promise Elliott and the PC government made in December, when they claimed Peel, like other regions in the grey zone at the time, would be a vaccine priority.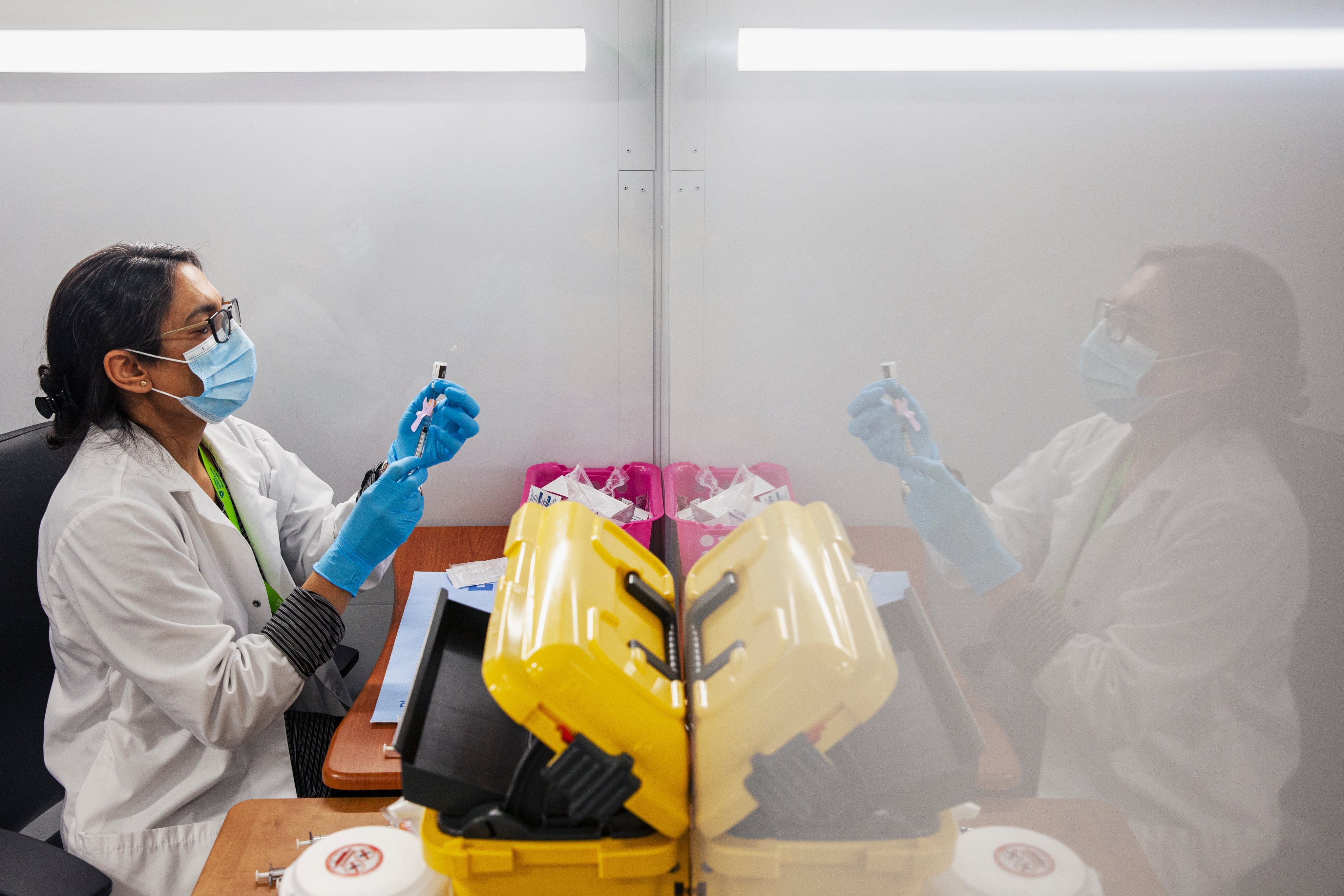 Peel has been a COVID-19 hotspot for much of the pandemic; why was the region not prioritized for vaccine distribution?
Premier Ford continues to insist Peel will be included as a priority. "We have an inferno happening in other regions, be it Toronto, Peel and York, to a certain degree. We're going to make sure we focus on those regions," he said Monday.
Meanwhile, Peel, described as an "inferno", continues to see its vaccine rate falling when compared to other parts of the province and Ontario overall.
"I want to convey my frustration from this side of the pandemic, as an epidemiologist with all the data, and watching decisions being made, it's hard to believe the evidence and data were considered," Dr. Nitin Mohan, a physician epidemiologist and assistant professor at Western University, told The Pointer two weeks ago when Peel was ignored in the Province's pharmacy vaccine pilot program that sent tens of thousands of doses to Toronto but none to Peel as part of the special rollout that included 327 pharmacies in certain parts of Ontario, mostly in the provincial capital.
Peel's exclusion could explain why its overall vaccination rate compared to Ontario's fell even further over the last week.
"It's mind boggling, it absolutely makes no sense to me," Dr. Mohan said, explaining that Peel should be administering a higher rate of vaccines because it is where there is more infection and more transmission, affecting not just Peel but the entire GTA region.
Ford said Peel will be part of an expanded program for pharmacies that will begin in the coming weeks, after it was left out of the pilot. No details on how many of the additional pharmacies, bringing the total close to 700, will be in Peel.
Only pharmacies in Toronto, Kingston, and Windsor-Essex were part of the pilot program that allowed the administration of the Oxford-AstraZeneca vaccine to people between the age of 60 and 64, prior to Canada lifting the age restrictions for the product.
It's not clear why Peel wasn't included in the pilot, given its higher infection rates. The Province has not responded to questions from The Pointer about Peel's exclusion from the plan. Ford has blamed the province's vaccine issues on external supply chains, saying the federal government needs to do more to bring vaccines into the country.
Mississauga Mayor Bonnie Crombie voiced her frustration last week, demanding the PC government prioritize Peel for vaccine allocation, to stop the rapidly advancing third wave.
She repeated the strong words earlier today.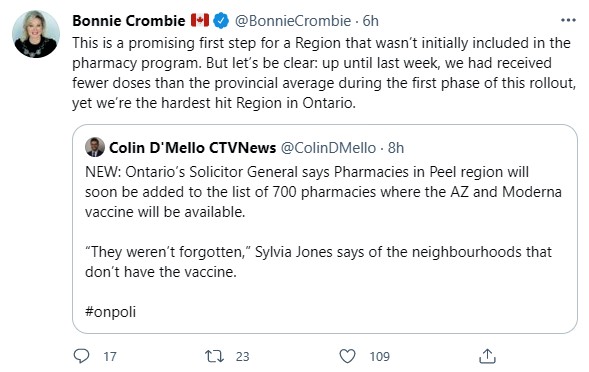 Mississauga Councillor Carolyn Parrish has also taken to Twitter to demand vaccine priority for Peel, especially its huge concentration of essential workers. Her motion was passed at Regional Council calling for action.
So far the pleas of local politicians have fallen on deaf ears at Queen's Park.
It's not clear why Ford and his government have not properly distributed its vaccine supply so the highest risk areas, such as Peel, are prioritized, instead of sending doses to regions with much lower transmission rates and less risk of causing broader spread outside their borders. Repeated requests by The Pointer to the Province for clarification were not answered.


Peel makes up a unique population of essential workers that have, in part, contributed to the continued high rates of community spread. According to a World Health Organization report, if vaccine supplies are limited, this is one group that should be prioritized. The report, released in November, states in settings of community transmission where vaccine supply is restricted, the initial focus should be on the "direct reduction of morbidity and mortality and maintenance of most critical essential services." Vaccinating essential workers, who are at elevated risk of infection because their work makes it difficult to distance effectively, is listed as a priority as this will slow community spread.
Up until last week, detailed updated information on vaccine numbers in Peel weren't even publicly available because the Province claimed there was a "security risk" and privacy concerns. Dr. Loh said the news came from the Ministry of Health.
"Public health units were verbally asked not to publicly share vaccine allocations to ensure vaccine security and protect supply, especially given supply restrictions and delays," a spokesperson from Peel Public Health (PPH) told The Pointer last week.
While the vaccine supply is the latest problem for Peel, the region has suffered from a lack of resourcing since the start of the pandemic, contributing to its high rates of infection.
Until late September, Brampton only had one permanent testing centre, Toronto was provided with 17 from the start by the Province. In Mississauga, there were three.
This meant that despite having half Toronto's population, Peel only had one quarter the number of provincial testing sites.
In mid-October, Brampton should have been conducting roughly 1,793 tests a day (based on a population of 650,000) to meet provincial targets. At the time, a maximum of only 972 tests were being conducted, far below the amount needed to reach the goal set by Queen's Park, which failed to adequately resource Peel.
Ford and Elliott have said time and again they will give Peel what it needs.
Some residents in Brampton are still having trouble getting a test, much less a dose of vaccine. Joanne Payne told The Pointer she tried to book a test at Peel Memorial. She had no success online and when she called, she was met with an automated message that didn't provide any answers. She had to book at Credit Valley Hospital instead.
---
Email: [email protected]
Twitter: @nida_zafar
Tel: 416 890-7643
---
COVID-19 is impacting all Canadians. At a time when vital public information is needed by everyone, The Pointer has taken down our paywall on all stories relating to the pandemic and those of public interest to ensure every resident of Brampton and Mississauga has access to the facts. For those who are able, we encourage you to consider a subscription. This will help us report on important public interest issues the community needs to know about now more than ever. You can register for a 30-day free trial HERE. Thereafter, The Pointer will charge $10 a month and you can cancel any time right on the website. Thank you.
Submit a correction about this story