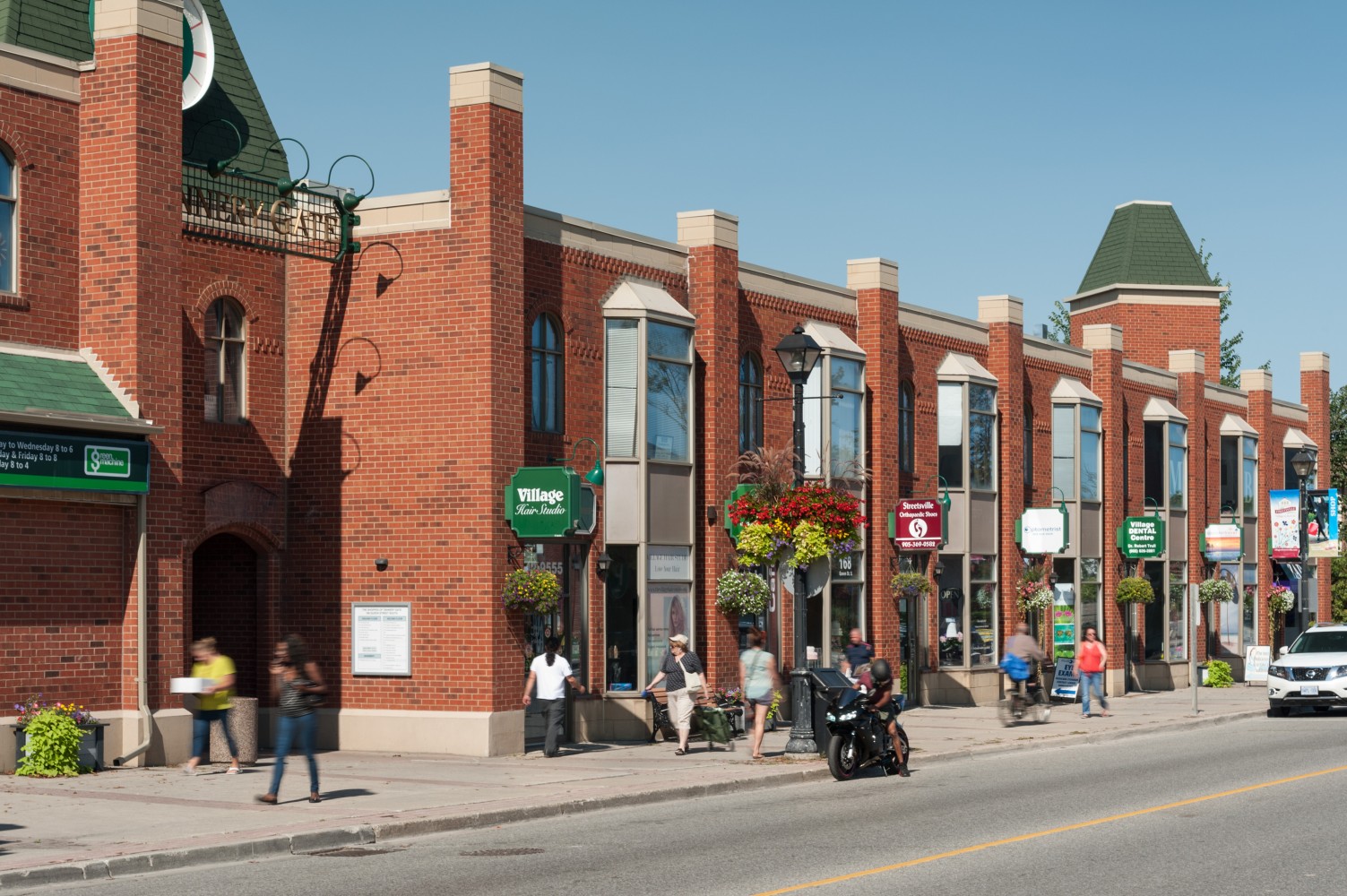 Photos from The Pointer files/City of Mississauga/City of Brampton/Twitter/Kennedy Smith
City Hall could look to U.S. for innovative municipal small-business relief programs
The Ford government's state of emergency declaration had Peel residents scratching their heads this week amid confusion and criticism over how the new "stay at home" order differed from restrictions imposed in November. For Peel businessowners, one thing was unmistakable: the runway to re-opening just got a lot longer.
Since the start of the pandemic it was clear some areas of Brampton and Mississauga were going to face unique challenges due to a range of demographic and economic realities. The small business sector has been directly impacted, and many leaders in Peel have engaged in hand-wringing, pointing to everyone but themselves to help struggling entrepreneurs, while many criticized public health measures for doing more harm than the virus itself.
Unlike the City of Boston, which set aside $15 million of municipal funds to help small businesses, Mississauga and Brampton have not pursued creative initiatives allowed under existing legislation to directly help local entrepreneurs.
Efforts to curb local public health restrictions have not been matched with specific local policies to get immediate support to small businesses.
On November 11, when a lockdown seemed inevitable because of unparalleled infection rates in parts of the region, Mississauga Councillor Carolyn Parrish suggested that "if we put a little pressure on Dr. Loh (Peel's chief medical officer)", he could be convinced to alter restrictions around indoor dining. On November 23, the day Peel was put into lockdown, she was more brazen in her calls, saying City Council should "start pressuring" Loh to separate Brampton from Mississauga, in an effort to spare her city's small businesses from harsher restrictions.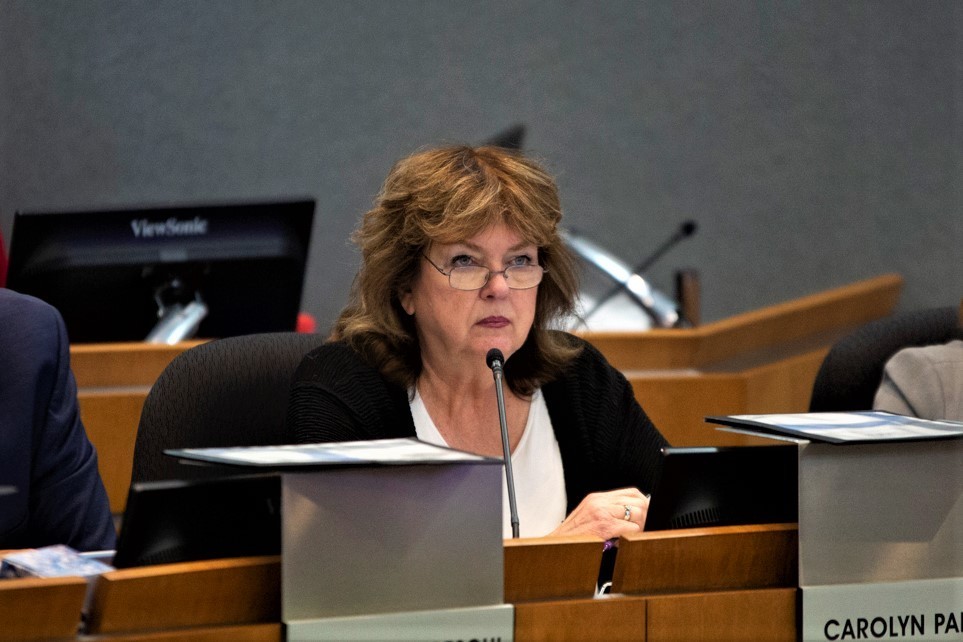 Mississauga Councillor Carolyn Parrish
In attempts to curb the second wave of COVID-19, the Region has been under some form of advanced public health restriction for more than seven consecutive weeks, beginning with the lockdown on November 23. Since then, rising case counts, hospitalizations, and deaths related to the pandemic drove the premier to declare a "crisis" in the province, issuing regulations late into the evening on January 13, just five hours before the stay-at-home orders came into effect. They will remain in place until at least February 11.
Non-essential retail businesses are required to limit their hours of operation between 7 a.m. to 8 p.m., including those which offer curbside pickup. Restaurants serving and delivering takeout food, grocery stores, gas stations, and pharmacies are among the retailers that can remain open beyond that window.
For John Pappas, owner of The Crooked Cue restaurant and billiards hall in Port Credit, the extra hours are unlikely to make a difference.
"We're not even doing five-percent of our regular sales with the takeout," Pappas told The Pointer. "It's brutal, and the government is barely helping. They say they've got your back and they don't."
The second wave and current infection rates that are much higher than what was seen in the spring coincide with the thinning of financial supports from Ottawa and Queen's Park, as both higher levels of government struggle to manage budgets already devastated by the pandemic. On January 15, the Province finally launched its latest grant program for small business owners to apply for $10,000 to $20,000 in funding, as the pandemic gets worse.
There is no end in sight, and concerns are now being raised by some in medical circles around the world that a silver-bullet vaccine is unlikely. The future picture for entrepreneurs has never been so unclear.
According to a December 2020 StatsCan report assessing pandemic business closures by September, Ontario registered an 8.3 percent drop in businesses compared to February, translating to a loss of about 25,600 commercial operations which was not offset by new businesses opening.
The supports available to small businesses from the provincial and federal governments fell short in the second wave of the pandemic compared to the first, Pappas said, citing his experience with narrowed criteria of the emergency wage benefit, lack of mandated business loan deferrals, and restrictive eligibility for certain grant programs based on the size of a company's payroll.
"I was at Costco…there must have been 500 people in the store. Meanwhile, a retail store can't even have five people inside," Pappas said in an interview, prior to Thursday's emergency order. "The big businesses are thriving. The small businesses are getting killed."
Still, Pappas does not see cities like Mississauga being able to wield "financial firepower" to help business owners.
Elsewhere in Canada, some municipal officials sprung to take pay cuts at the beginning of the pandemic, including Halifax Mayor Mike Savage, who voluntarily reduced his pay by 20 percent until at least July. In October, Edmonton city council members agreed to freeze their salaries for the next two years in response to the pandemic, following the recommendation of an independent oversight committee.
Outgoing city manager and chief administrative officer Janice Baker told The Pointer in April that pay-related solutions were "token, and right now we're all working harder than we've ever worked...so I feel like I've earned all the dollars I've been paid in the last few weeks."
"At the end of the day, are we going to solve the financial problem on the backs of all of us taking a 10 percent pay cut? No," said Baker, who announced her retirement from Mississauga in the spring and returned to work as the new Chief Administrative Officer for the Region of Peel by the fall.
Brampton's and Mississauga's council members have not passed any resolution to reduce their own pay, while thousands of their constituents, including many who cover their salaries, have endured a loss of income or their job.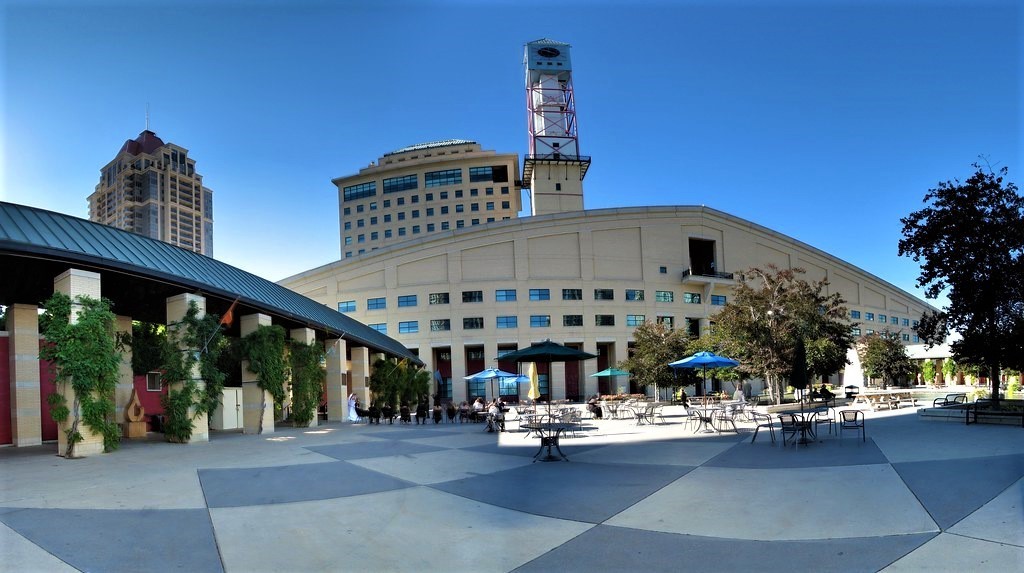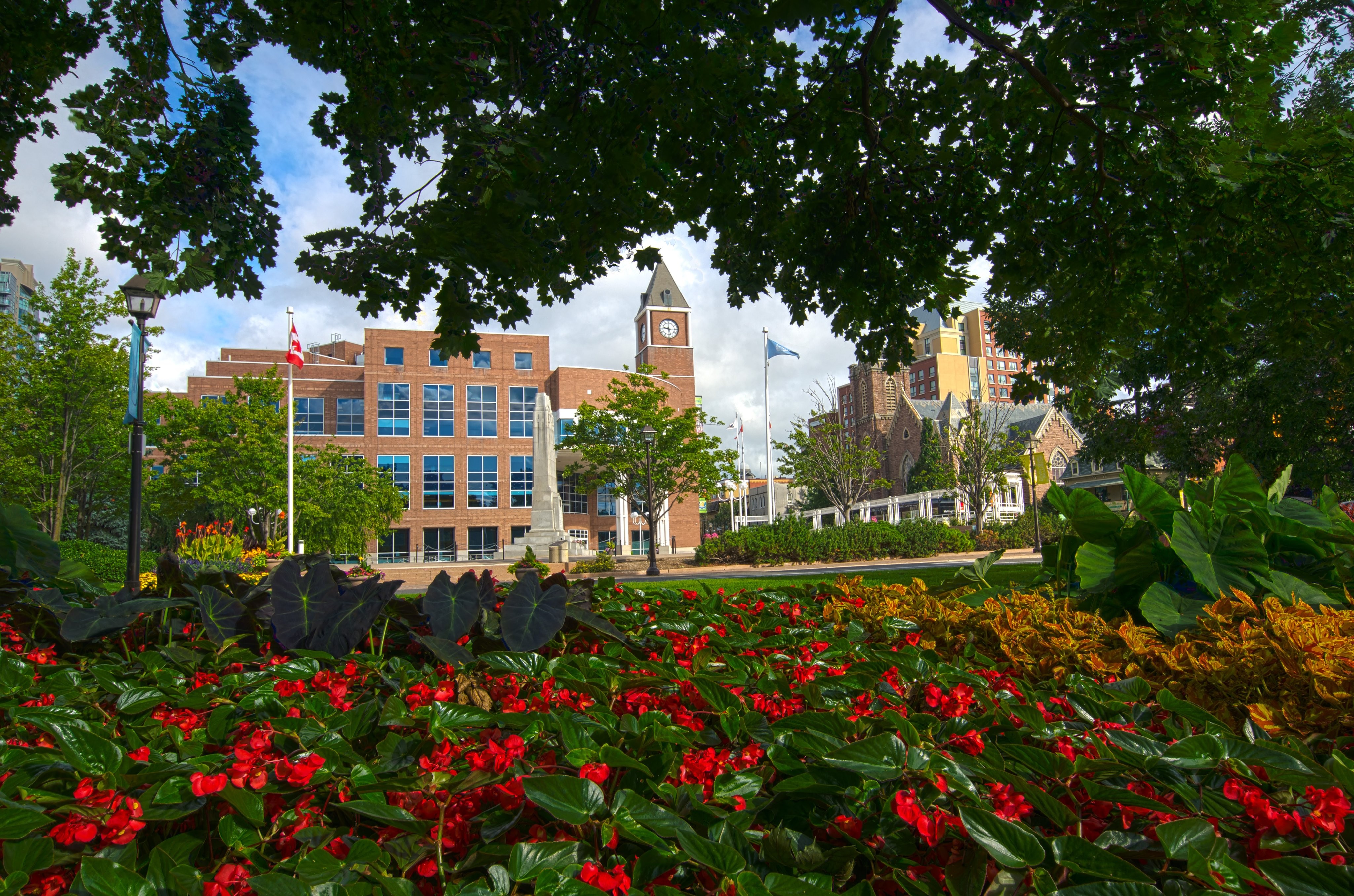 While creative solutions exist inside the walls of Mississauga and Brampton city halls to help small businesses during the pandemic, local councillors have done little to explore them.
While both of the city's mayors and councillors have pointed to higher levels of government for more funding to help local businesses, council members are not toting around an empty toolbox.
"We have a number of consultations with [businesses] and we asked them what they need...and we've been advocating to other levels of government," Mississauga Mayor Bonnie Crombie said in response to The Pointer's questions at her January 13 press conference. She pointed to tax deferrals, approved in both Brampton and Mississauga, on commercial and residential taxes. (About 60 percent of Mississauga's cash flow comes from property taxes.)
The cities also offer a variety of small-business resources, such as free information seminars on using digital tools and business mentorship, patio programs for restaurants in Brampton, and buy-local campaigns like Mississauga Made. Mississauga is also in talks with food delivery app Ritual to extend its partnership for commission-free local ordering.
Mississauga Mayor Bonnie Crombie and Brampton Mayor Patrick Brown have both used social media to urge residents to shop local, but little has been done by these politicians to find practical solutions to help them.

But these are not significant supports that make a difference when businesses face the prospect of closing, for good.
Other courses of action were proven, in hindsight, to be desperate efforts to help businesses regain revenues when the public health landscape in Peel was becoming more precarious. In a last-ditch attempt to push for easing the lockdown in some pockets of Peel, regional councillors from Mississauga and Caledon backed a motion on December 3 urging Medical Officer of Health, Dr. Lawrence Loh to use targeted interventions that would see certain restrictions in Mississauga drop while Brampton's remained intact. Three weeks later – as daily cases in Peel hit records of above 600 and Mississauga hospitals looked to hire more doctors for pandemic support – the province-wide shutdown began.
There are examples of more direct action by municipalities to aid local small businesses during the worst crisis they have ever faced.
South of the border, some American cities are helping businesses in a range of ways.
"In the very early days of the pandemic, when the federal government hadn't put any money out yet, communities scrambled and did amazingly creative things," said Kennedy Smith, a senior researcher at the Institute for Local Self-Reliance in Washington D.C. Last summer, she published her research into 26 strategies for local leaders to help safeguard small business during the pandemic.
Kennedy Smith, a senior researcher at the Institute for Local Self-Reliance
Smith found examples of cities that explored issuing municipal bonds, councillors giving up their salaries to put together small programs to help local businesses, or councils setting aside money that would otherwise be used for capital improvements to recreation programs. Cities like San Francisco and Jersey City passed emergency orders that limited the fees on food delivery apps.
Boston has set aside $15 million (US) of municipal funds for small businesses, including a rent relief grant up to $15,000 and a grant for restaurants to retain or rehire staff.
Other cities that are smaller than Peel's, including Lexington, Kentucky and Albuquerque, New Mexico, shifted their procurement strategy to buy directly from local businesses, Smith found. Companies like Glass Commerce, an e-commerce website for verified vendors to connect with governments for a streamlined procurement process, are being used by small governments to help bolster local supply chains, she noted.
Relief programs based in the community are also more efficient at getting funds to small businesses, her report found, which were in turn able to give a renewed appreciation to residents and other civic organizations for the importance of small business to the local economy.
"That was a huge help there. Things like that were sort of 'aha' moments for a lot of community leaders," Smith said. "We can do these other things we hadn't really thought about that comp new money back into our community and make the environment a sturdier blanket for small businesses to survive, and then hopefully succeed."
Unlike in some U.S. jurisdictions, however, a city's power to provide certain types of assistance to small businesses is somewhat limited due to provisions in Ontario's Municipal Act called anti-bonusing. There are a number of exceptions in the legislation, and it does give municipalities the "power to make grants...for any purpose that council considers to be in the interests of the municipality," although even this power is limited to certain types of grants.
Nonetheless, between the exceptions in the legislation and the ability of cities to explore emergency measures during a crisis, there are certainly tools in the municipal toolbox, and they can look across the border for inspiration to help their local businesses.
For example, a state-funded $7-million small business restaurant grant program offered in Baltimore County in Maryland – with a population comparable to that of Mississauga – or the City of Boston restaurant program might not be possible in Ontario because the Act considers certain grants as a financial advantage for one group over another without a "corresponding benefit" to the community.
However, an April 2020 Mississauga staff report notes that, "Arrangements that benefit an entire class of businesses, across an entire municipality, while maintaining a level playing field among competitors, are less likely to be challenged for bonusing."
In an email to The Pointer, Councillor Parrish said she believes paid sick leave is the largest policy gap in COVID-19 relief programs offered by the federal and provincial government. When it comes to restaurants, for example, she said the "social services" they perform for their clients, relationships with supply markets and labourers, and years building clientele cannot easily be patched up with funding.
"I don't know how a grant would ever address all those elements, but even an inadequate grant would of course be helpful," she said in an email.
In Brampton, Councillor Jeff Bowman, co-chair of the Social Support Taskforce, said he would see value in relief programs specifically for small businesses. "We do offer grants to community groups and arts businesses, but our local businesses could certainly and deservedly use the assistance," he said in an email.
If a small business closes there are widespread impacts on the municipality, from the immediate loss of commercial property taxes, the potential of reduced neighbourhood values that could impact residential tax revenues and direct damage to local economic development efforts crucial to a city's growth.
With warnings from health experts vocal about the province bracing for a difficult February, local businesses maneuvering the next leg of the pandemic may be looking to local representatives for more than advocacy to higher levels of government.
"The municipalities are very much hamstrung right now, and kind of strapped in terms of the pressures on their expenditures, the collapse of some of the revenue side," said Neil Bradford, professor and chair of the Department of Political Science at Western University's Huron College.
In an October 2020 research paper published through the Institute on Municipal Finance and Governance at the University of Toronto's Munk School, Bradford explored historic examples of tri-level policymaking as COVID-19 underscores how cities are key partners to implement programs and services from higher levels of government.
Noting that about $8 of every $10 in COVID-19 relief money comes from the federal government, the pandemic is exposing the need for what Prime Minister Justin Trudeau called the "Team Canada" approach, Bradford said.
He believes the pandemic should be motivating leaders to think creatively and get out of the box.
Bradford says politicians and the public have "this expectation that this crisis is kind of a spur to really bold and more policy innovation and responses to these very big and complex challenges. The time is right for some experimentation."
---
Email: [email protected]
Twitter: @LaVjosa
---
COVID-19 is impacting all Canadians. At a time when vital public information is needed by everyone, The Pointer has taken down our paywall on all stories relating to the pandemic and those of public interest to ensure every resident of Brampton and Mississauga has access to the facts. For those who are able, we encourage you to consider a subscription. This will help us report on important public interest issues the community needs to know about now more than ever. You can register for a 30-day free trial HERE. Thereafter, The Pointer will charge $10 a month and you can cancel any time right on the website. Thank you.
Submit a correction about this story