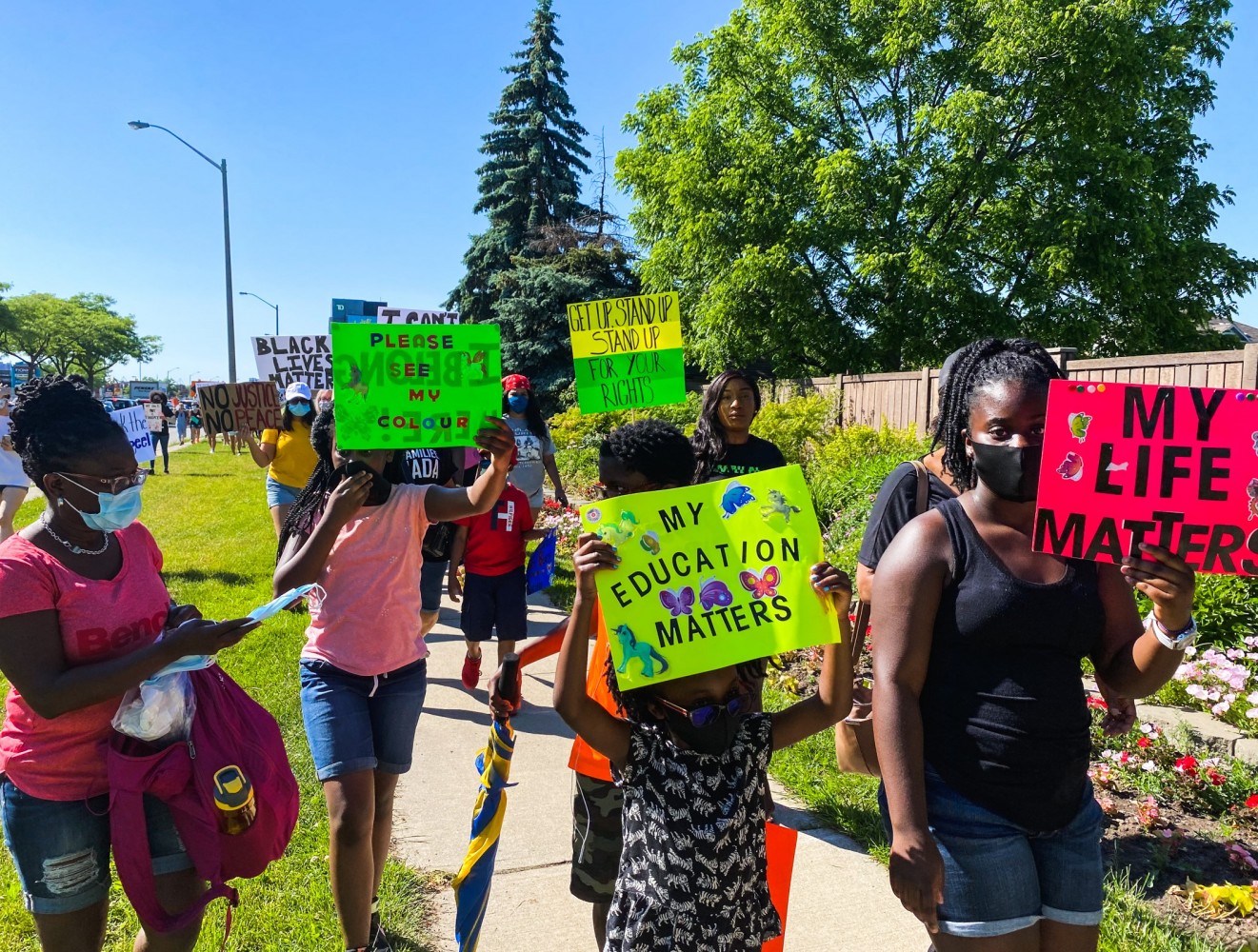 The Pointer file photos/Mofiyinfoluwa Lawal
Report says Ontario needs a province-wide blueprint to eradicate anti-Black racism instead of empty words
On a sunny June day, a young Black girl marched alongside protestors in Mississauga, holding up a sign that said "My education matters". Right behind her another young girl held a sign that read "Please see my colour".
Throughout the summer, cities across the world hosted rallies and protests decrying the racist treatment of residents. Peel, where anti-Black racism has been entrenched in many of its largest institutions for decades, saw its own displays of frustration with the status quo, and demands for meaningful change.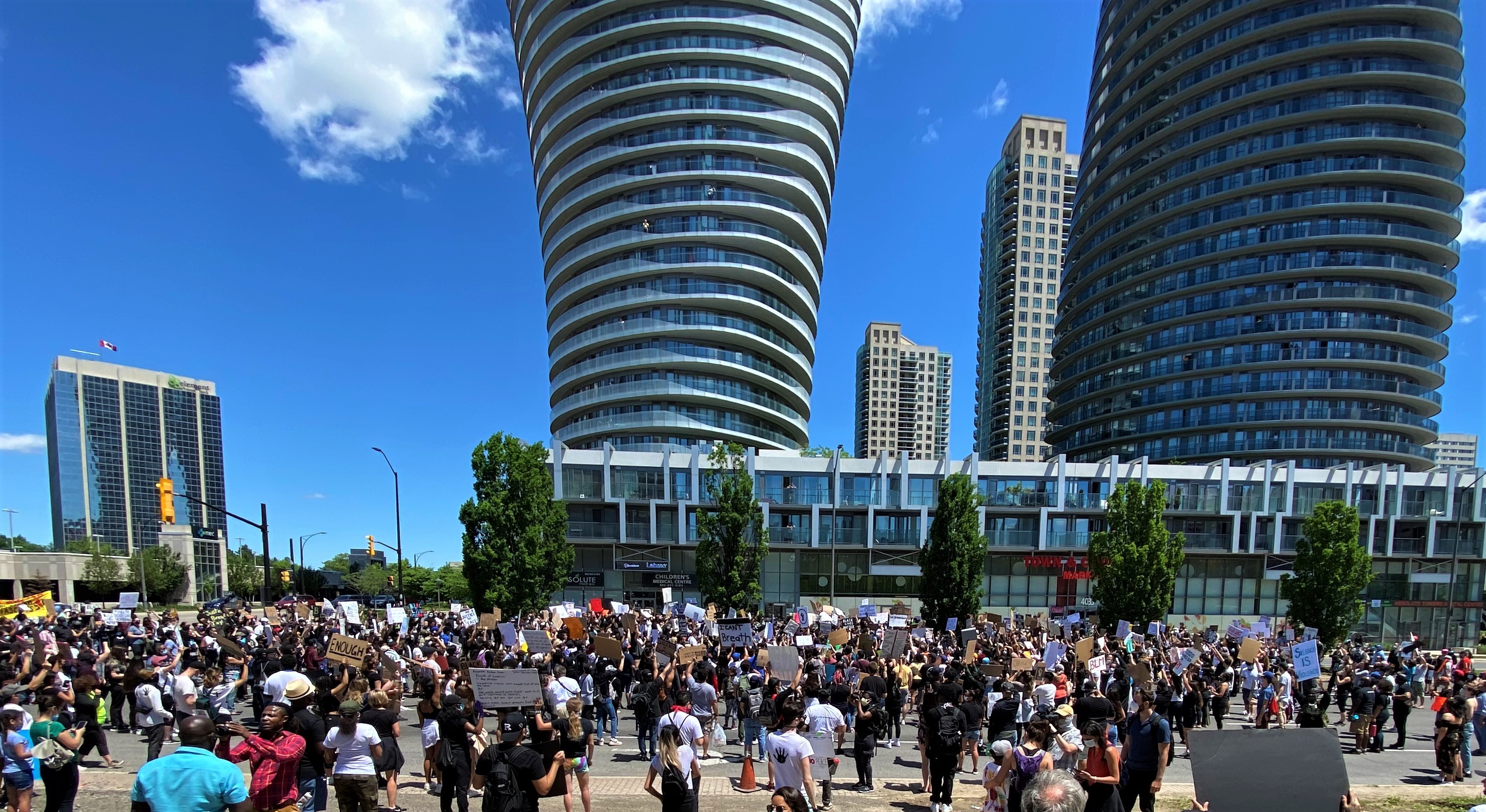 An anti-Black racism rally in Mississauga this past summer
Education, as the young girl's sign pointed out, has a deep impact on the future of students. Unfortunately, in the Peel District School Board, this influence on young Black pupils has often led to scars that will never go away. Its troubles with anti-Black racism have been well documented and led to the firing of the board's leader and top public servant at the beginning of summer.
The problems aren't confined to Peel.
According to the Ontario Human Rights Commission, Black students are 7.41 times more likely to receive discriminatory behaviour from teachers, and 31.6 times more likely to experience discriminatory treatment when police are used in schools, compared to white students.
Education is just one sector where discrimination has dominated institutions in Ontario for decades, with only piecemeal responses whenever issues flare up.
A new report put together by ETIO Public Health Consultants and Public Health Insights hopes to change this. The Anti-Black Racism Report captures the many avenues of racism in Ontario, and issues guidelines for the Province and all policy makers to consider.
Instead of isolated responses to anti-Black racism and other forms of discrimination every time an institution is found to have systemic problems, the new work aims to establish sweeping policies to address harmful dynamics seen across Ontario's most prominent sectors.
Project lead Mofiyinfoluwa (Dami) Lawal told The Pointer the purpose is to create steps that can lead to interventions and firm policies.
Lawal said the lack of action and broad response in Ontario is partly because leaders and other policy makers have failed to understand racism is a public health crisis. An institutionalized culture antithetical to Canadian values of equity and inclusion has prospered in the absence of rules and strategies to ensure all organizations use these principles as their foundation.
In Peel, the following institutions have faced harsh criticism over the last five years after audits and other work revealed specific anti-Black racism and other forms of discrimination:
---
The list could continue for pages, to include disturbing realities in Peel's court system, other social services, healthcare, other local governments and the private sector.
Lawal believes issues of systemic, institutionalized discrimination became more apparent, in part, when the pandemic struck. It drew a line between those who were working on the frontlines with little to no benefits, and those who were working safely at home. Before, people were not forced to think about the discrimination and exclusion, implicit bias and discrimination that Black residents, in particular, face. The George Floyd killing in Minneapolis catalyzed much of the increasing advocacy around issues of systemic racism.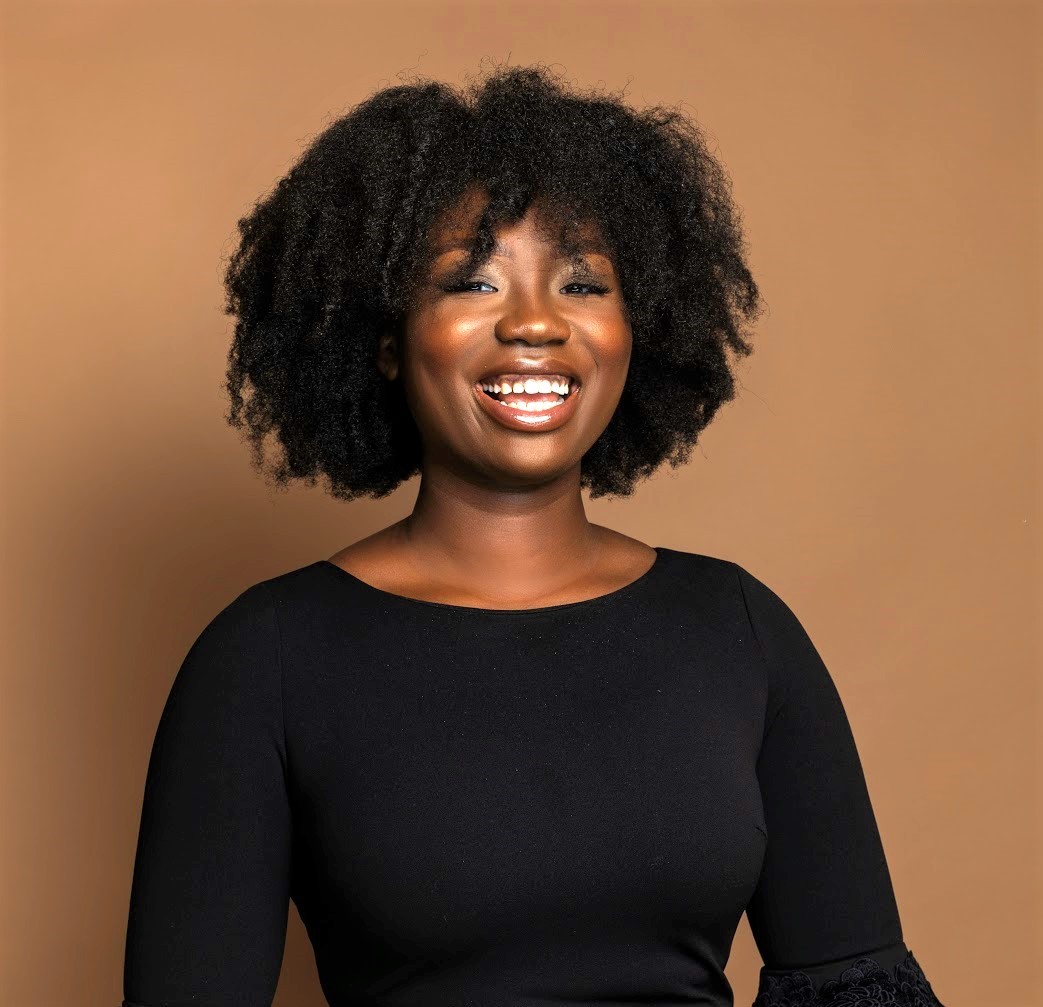 Mofiyinfoluwa (Dami) Lawal believes a comprehensive set of policies applied accross sectors is needed in Ontario to address institutionalized anti-Black racism
Many of those front-line workers struggling during these times are racialized, including members of the Black community, resulting in an overrepresentation of COVID-19 cases. For example, in Peel, Black residents make up 9.5 percent of the population but represented 12.4 percent of the COVID cases between April and October.
The confinement of many Black residents in precarious jobs can be examined through employment statistics. In Toronto, Black residents between the ages of 25 and 59 have an unemployment rate 1.5 times higher compared to the rest of the population.
Research shows these numbers don't point to diverse Black communities unwilling to work, but to the lack of opportunities available. The report outlines external factors, such as racial discrimination and structural racism that play a role in the employment gap.
It can start at an early age, when Black children and youth are targeted by police and the education system, setting in place a pattern of discrimination that strips them of the same opportunities others enjoy.
These structural inequities were evident in a 2016 study by the University of Toronto, which showed when Black applicants altered their resumes to hide their race, the likelihood of getting selected for an interview was 2.5 times higher.
The summary of the new report outlines a long list of "calls to action", changes that need to be made in order to alter the structure of the systems that are "embedded in racist ideologies."
Specific to employment, there's a need to create an interview process with racially diverse people on the panel and questions based on the specific requirements of the job, not other external factors.
The report is dotted with statistics to back the findings, Lawal said, in order to show policy makers the issue is impacting residents in real time. But the research also revealed another alarming trend: in many instances, there was no data available within institutions to show how Black employees and clients have been impacted by the same organizations, despite the obvious existence of issues.
A recent third-party review of Peel Children's Aid Society found a glaring lack of data, which was a key reason behind the organization's disturbing recent failure, after an instrumental equity leader left, in dealing with internal anti-Black racism.
A second set of actions outlined in the sweeping report by Lawal and her team, focuses on education, including tackling the issue of discrimination against parents in school boards. It highlights the "berating and belittling of the parents of Black students by school teachers and administrators," as problematic.
One of the many Peel-specific examples is the story of Idris Orughu, a leading voice against the discriminatory practices the Peel District School Board directed toward racialized students and educators.
In February, under the previous leadership of former PDSB director Peter Joshua, who was fired in June, Orughu was served with a notice banning him from attending any school board meetings or setting foot on any PDSB property until June 2021. The letter accused him of harassing PDSB employees at board meetings but did not clarify the specific incidents that warranted the heavy-handed response.
"Please be advised that you are not to attend on any property of the Board, including all schools and administrative offices, for any purpose whatsoever," the letter from Joshua read.
Parents were also subjected to a police call at a late February board meeting. It stemmed from a motion put forward by Trustee Nokha Dakroub, asking for the board to address how Black and racialized students were being disciplined. Parents voiced opposition after Brad MacDonald, chair of PDSB, said the motion was "out of order" and moved the meeting into a closed session.
In late September, PDSB's provincially appointed supervisor, Bruce Rodrigues, issued an apology to Orughu for the letter, which had been withdrawn in June, after Joshua faced mounting criticism for his tactics. "The issuing of the notice of trespass and contacting the Peel Regional Police were acts of discrimination and anti-Black racism," Rodrigues wrote.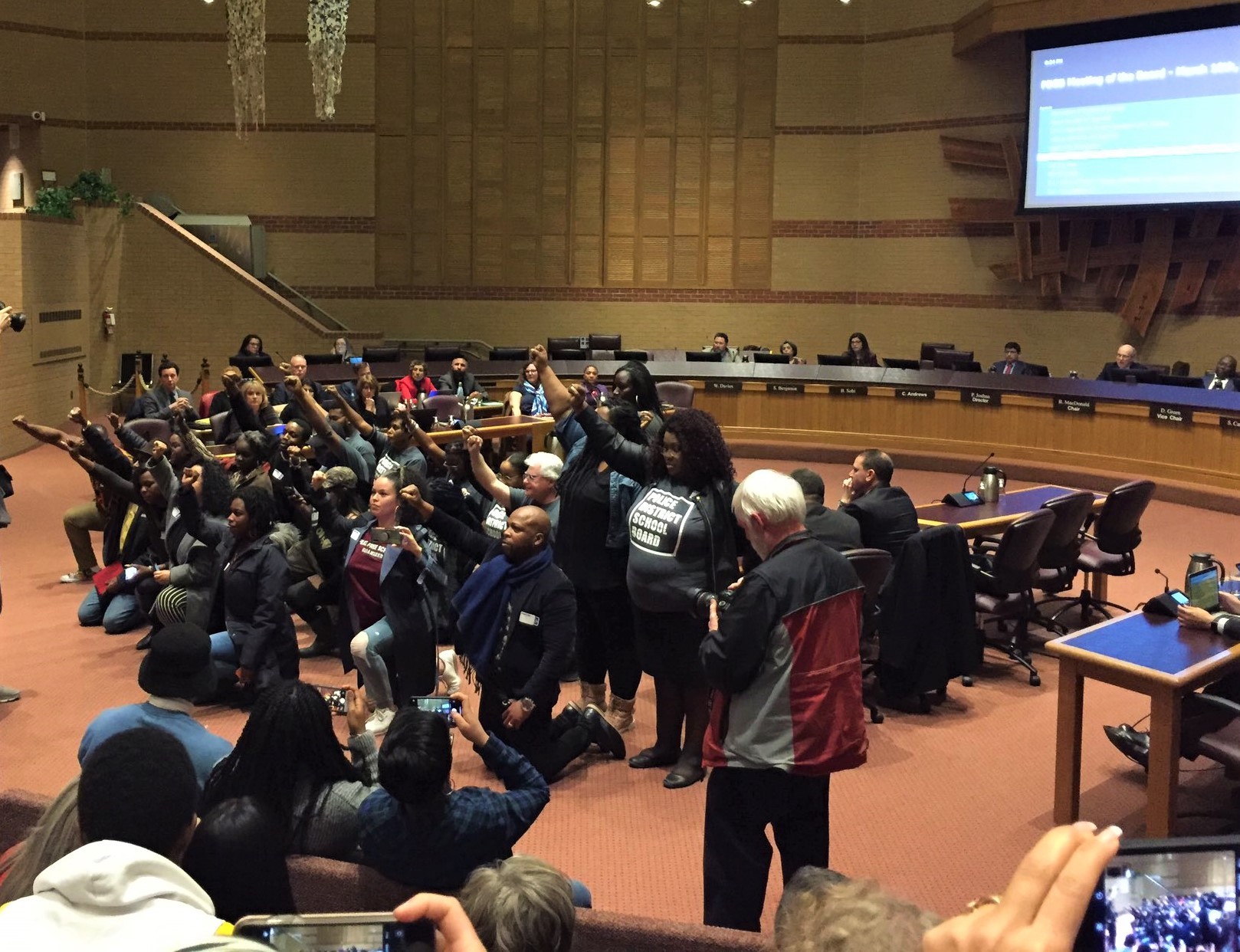 Parents at a PDSB meeting early in the year advocate for an end to anti-Black racism deeply entrenched within the board
The school board is in the midst of numerous organizational changes after 27 directives were handed down by Queen's Park following its damning review early this year of systemic discrimination within the PDSB. The provincial education ministry, under the leadership of Stephen Lecce, has been held up as an example of what can quickly be achieved if there is the will among leadership to force changes that have been needed for decades. Colleen Russell-Rawlins was appointed as the new Director, and Rodrigues was tasked with making the board's governance decisions, leaving elected trustees, many of whom openly opposed efforts to address anti-Black racism, powerless.
One trustee, Will Davies, was widely defended by other members, particularly Trustee Sue Lawton, after he made a racist comment about a school in Brampton, using the term "McCriminal" to describe McCrimmon Middle School, which has a large Black student body. The board's integrity commissioner was later let go after she exonerated Davies, in a report that was widely criticized for its failings.
Such deeply entrenched attitudes, held by elected members of public institutions, senior bureaucrats and even some tasked with providing accountability, illustrate what a steep mountain has to be climbed by those advocating for reform.
The Anti-Black Racism report outlines the need for mandatory anti-racism and Black history training for all staff in schools on a recurring basis and removing current school police resource officers who "trigger children and communities." In Peel, it was recently revealed that police officers will no longer be stationed inside schools. New officers, the report states, should only be hired with the input of racialized communities.
In November, Peel Police announced the School Resource Officer program in Peel schools would no longer continue, citing reasons of "systematic racism and the disproportionately punitive effects this type of traditional programming can produce," a statement from the police force read.
The new anti-Black racism report was submitted to the Province Friday and the researchers hope to create a conversation that will get the research findings adopted provincially, bolstering Ontario's lacklustre strategy launched in 2017. Named the Anti-Racism Act, the three-year plan was meant to create anti-racism strategies and establish ways to collect race-based data. But little change has been seen.
"Essentially, 2020 has come but there's no progress that has been made towards restructuring the system that perpetuates racism," Lawal said. She hopes this report will help people move past the endless cycle of saying more needs to be done, as if performative words can replace the need for actual change.
---
Email: [email protected]
Twitter: @nida_zafar
Tel: 416 890-7643
---
COVID-19 is impacting all Canadians. At a time when vital public information is needed by everyone, The Pointer has taken down our paywall on all stories relating to the pandemic and those of public interest to ensure every resident of Brampton and Mississauga has access to the facts. For those who are able, we encourage you to consider a subscription. This will help us report on important public interest issues the community needs to know about now more than ever. You can register for a 30-day free trial HERE. Thereafter, The Pointer will charge $10 a month and you can cancel any time right on the website. Thank you.
Submit a correction about this story