The Pointer file photos/Chart Region of Peel
Dysfunction at Peel Region continues: Brampton and Mississauga cut two seats from Caledon
A seismic shift will take place at the Region of Peel after October 2022.
Instead of sending five councillors to the regional table, electors in the mostly rural municipality of Caledon will be entitled to just three. In their place, Brampton residents will see their representation boosted from seven to nine councillors.
On Thursday, after almost a month of chest beating in the media, appealing to Queen's Park and tense council discussions, the Region of Peel passed a bylaw to change the makeup.
Instead of the current composition for the 24 elected Peel Regional council members – Mississauga, 12; Brampton, 7; and Caledon, 5 – after the 2022 municipal election it will be: Mississauga, 12; Brampton, 9; and Caledon, 3.
In protest against the decision, Caledon attempted to walk out of the online meeting. The move, used by Brampton last year over a police funding vote, would have forced the meeting to be suspended under regional rules that require a representative from each lower tier municipality to be present.
Resisting calls from her colleagues, Caledon Ward 5 Councillor Annette Groves stayed in the online meeting. She voted against the bylaw, but her presence was enough to see it pass. Groves told The Pointer she feared that if she did not remain to vote, Mississauga and Brampton might eventually move to reduce Caledon's representation to just two, or even one member on Regional Council. Though she doesn't agree with the move, she said three is a lot better than one.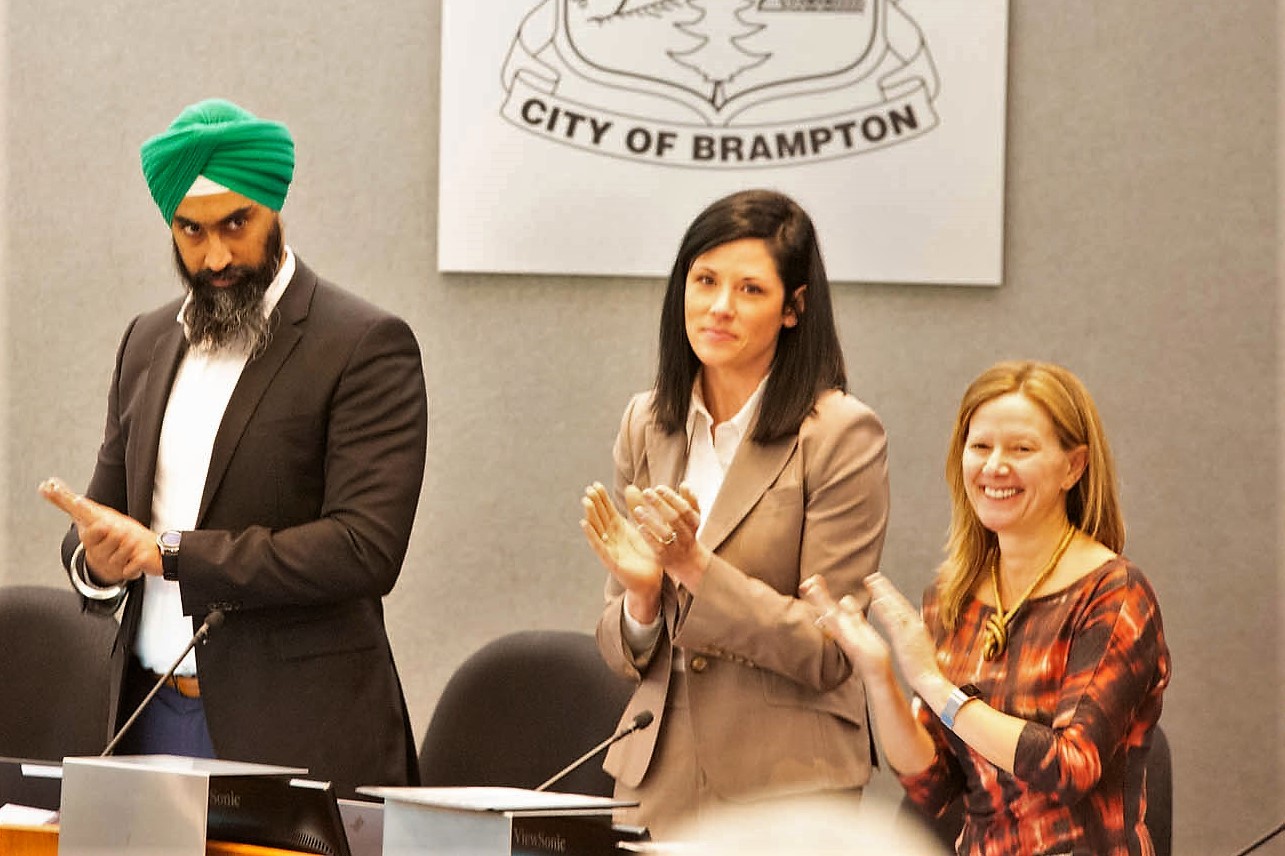 Caledon and Peel Region Councillor Johanna Downey (middle) like most of her colleagues, did not support the move.
Early on during Thursday's special council meeting, which followed a lengthy public session that saw a variety of video delegations in favour and against the move, Caledon Councillor Johanna Downey tried to put the brakes on. In a convoluted motion, she asked council to widen the scope of its review and have staff include diversity, equity and socio-economic factors in its restructuring of how Peel's residents are represented.
The motion hoped to take advantage of an extension for the decision granted upon Caledon's request by Minister of Municipal Affairs and Housing, Steve Clark. He said council could take till March instead of making the decision in December under rules that require changes to regional council representation be made within two years of the new term, but her motion failed anyway.
"The actions being taken today to remove seats from Caledon all but silence our voice at the table," Caledon Mayor Allan Thompson said before terminating his video feed and leaving the virtual meeting. "Let's be clear, this isn't about fair representation — because we all know the difference between urban and rural representation — it's all about power and control."
The issue of proper composition by population is one Brampton has pursued for almost two decades as massive growth has seen its population boom. Its residents have become increasingly under-represented at the regional table, while Caledon's have long been over-represented.
Region of Peel councillors oversee policing, paramedic services, public health, many roads, wastewater infrastructure and utilities. They are also responsible for affordable housing, and a range of other social services carried out by the Region of Peel, not the lower-tier municipalities. Direct representation is key to residents who need their unique and local interests brought forward at the Region.
The current structure means every Brampton councillor represents an average of 97,371 residents, Mississauga officials have 65,742 constituents on average and Caledon councillors are accountable to 15,660 residents each. The restructuring agreed by Mississauga and Brampton on Thursday improves this vast inequity, but does not bring equality.
As we near 2021, according to Peel's own population projections, Mississauga will have 768,000 residents, Brampton will have 635,000 and Caledon's population, as of 2021 will be 87,000 — for a total Peel Region population of 1,490,000.
Using these figures, Caledon should have about 1.5 councillors around the 24-member Regional table while Brampton should have about 10.5. Using composition based on population, even with the changes that will now come into effect after the 2022 election, Brampton will still be under-represented and Caledon will be over-represented.
Brampton had considered going for the jugular. Instead of seeking an increase of just two seats, councillors toyed with the idea of pushing for four of Caledon's seats, leaving Peel's smallest municipality with just one elected regional council member. During Thursday's meeting, some Brampton and Mississauga representatives praised Groves for convincing them to compromise by taking just two seats away.
By 2046, the Province predicts Peel's population will grow by about a million residents, to 2.5 million. Mississauga, which is still growing but has seen rates slow due to its build-out already being reached, will likely have to give up seats in the future, especially as Brampton overtakes its southern neighbour which likely wouldn't happen for at least another decade, according to population projections.
The highly contentious exercise illustrates the rather absurd reality that Mississauga and Brampton face — stuck in a regional government structure despite being the sixth and ninth largest cities in the country, and two of the fastest growing.
They each have their own needs and are easily big enough to maintain services independently such as policing and utilities. The regional system was only ever supposed to be in place to help small municipalities share the immense costs associated with rapid growth. Instead, both urban centres now planning for features such as higher order transit to meet the needs of booming populations, are still partnered with a rural township whose growth is being largely subsidized by its two giant neighbours to the south.
"Going forward, the two [Mississauga and Brampton] will be able to use the power to control [the] development and planning [of] population that you're not accountable to — in any way. That's unheard of in democracy," Thompson said.
What the Caledon mayor did not mention, apart from a short statement that growth pays for growth, is that Brampton and Mississauga taxpayers finance the regional infrastructure required to develop Caledon's sprawling kilometres of greenfields (it is geographically larger than Toronto, but has less than three percent of its population). Ensuring that growth is planned responsibly and efficiently is as much in the interests of Mississauga and Brampton as it is Caledon, if not more so.
A 2019 breakdown of tax contributions illustrates this.
In Mississauga, Ward 5 (with a variety of businesses associated with Toronto Pearson Airport) contributed 13.4 percent of all regional taxes, while most Mississauga and Brampton wards chipped in between 3 and 5 percent of the total. The highest portion a Caledon ward sent to the Region's coffers was 1.6 percent from Ward 5 (Bolton, the only urbanized part of the huge municipality, which Groves represents) while Ward 3 yielded just 0.3 percent of the tax total.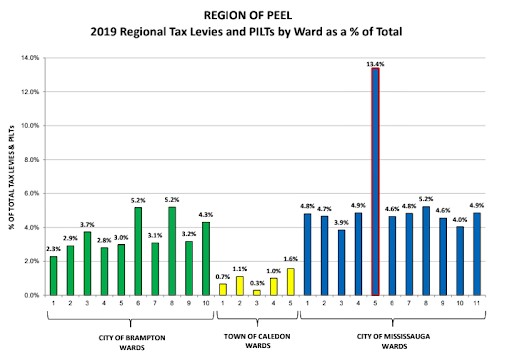 Caledon has been warned in the past by its own planners, officials at the Region, provincial experts and appeals tribunals that it cannot keep planning for unsustainable sprawl that does not fit regional and provincial policy. Attempts to change its direction by the Region have been met by protest and ire from Caledon.
It adopted a haphazard approach to planning, dictated by developers and where influential landowners, including its own local elected officials, owned family land. The massive costs for this approach, having to lay down infrastructure and run services such as paramedics to far flung subdivisions in the middle of nowhere, are largely borne by Mississauga and Brampton taxpayers. Their elected representatives grew increasingly frustrated with Caledon's wild-west planning and during the last term, in a tense standoff, the rural municipality had much of its planning control stripped by the Region, to ensure more responsible and fiscally viable decisions in the future.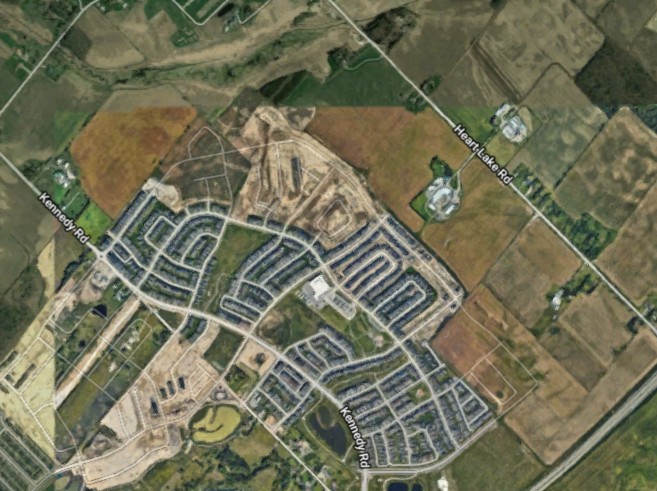 One of Caledon's recently constructed subdivisions that makes little sense, surrounded by no urban infrastructure.
In the summer, after regional councillors voted to delay a low-rise subdivision development in the south west of the town, Caledon went straight to Queen's Park. A Ministerial Zoning Order (MZO) was issued by Clark, overruling the will of regional council and allowing Caledon to press ahead with its own agenda, despite questions about whether the application fit the Province's own smart growth mandate.
It was all part of the sustained effort by Mississauga to leave the Region, altogether. For decades, since Hazel McCallion took up the fight, Peel's largest city has advocated for independence. Last year, when Premier Doug Ford announced a review of regional government and the need for another layer of bureaucracy, many Mississauga council members including Mayor Bonnie Crrombie, were confident they would finally get what the city so desperately wanted, a chance to make its own decisions about its future.
But the PCs at Queen's Park, under immense political pressure from certain interests around the province, including developers who have enjoyed compliant regional planning policies, eventually decided to leave regional government the way it is.
Brampton Mayor Patrick Brown, who sided with Caledon on the development application in the south west and has shown a preference for allowing the town to direct its own planning, said its resistance to changing the composition of council was concerning. Despite Brampton advocating aggressively last year to keep Peel Region intact, he said his commitment would waver if Caledon continued to hold Brampton back.
"One of the best ways to break up the Region of Peel is to give Brampton no voice," he said during an impassioned speech at Regional Council. "Right now, we've been the biggest advocates for maintaining the Region of Peel intact … if we don't have a voice and are asked to simply contribute tax dollars without actually having a voice, then I can tell you the calls for us not to be part of the region will grow louder."
He said several retired Brampton politicians had questioned the city's place in regional government in light of its struggle to increase its representation.
There are other glaring problems with the current governance structure, which makes little sense in many cases. Policing, for example, is divided between Peel Regional Police, which patrols and takes care of Mississauga and Brampton, while the Ontario Provincial Police patrols and looks after Caledon. But councillors from all three municipalities get to make decisions, set the budgets and vote on policing matters regarding the force that does not even patrol their constituents.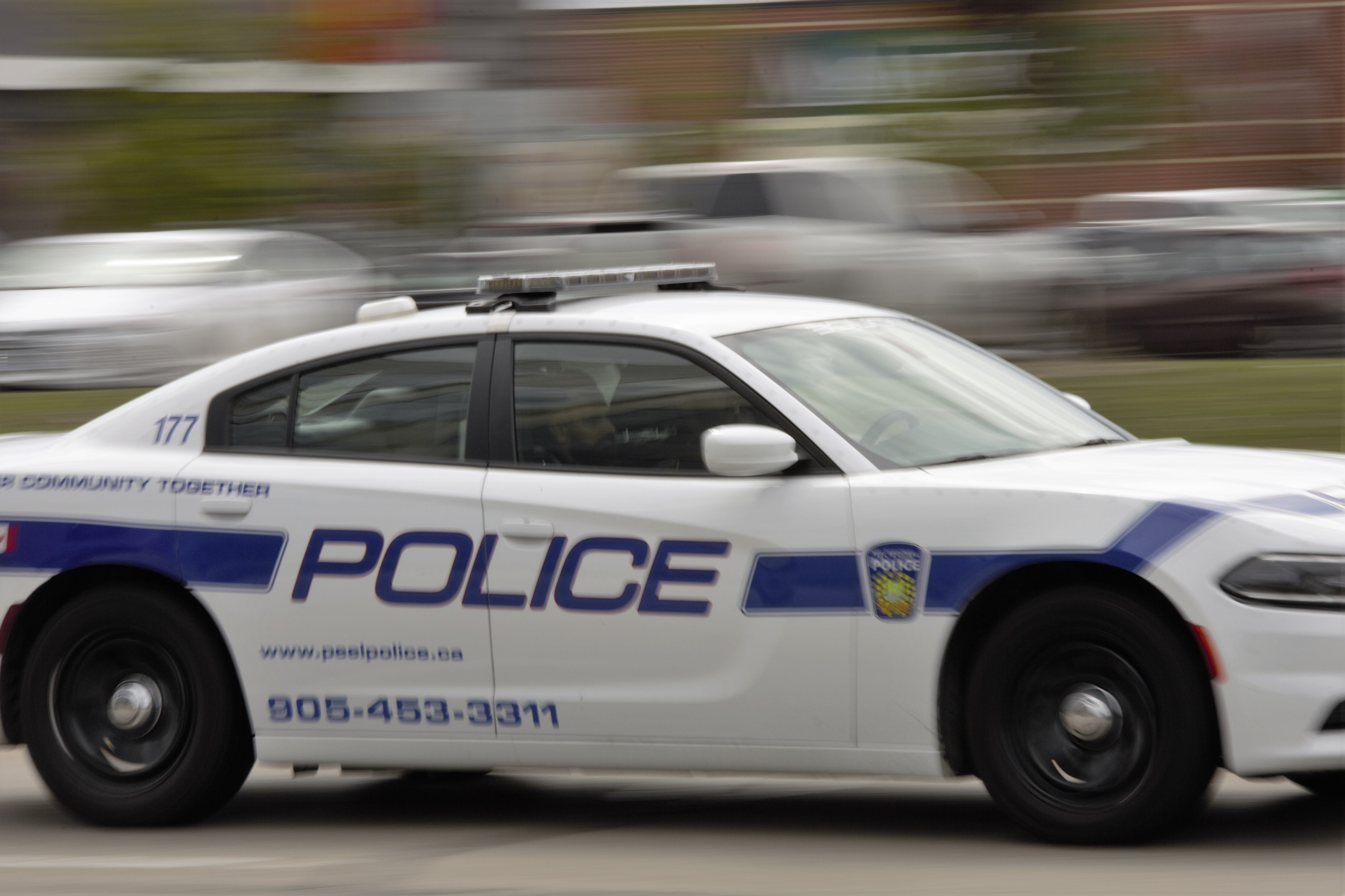 Caledon members of Regional Council vote on Peel Police's budget and other matters even though the force does not patrol the rural municipality.
Major urban crime, and complex big-city policing issues for Peel police are voted on by Caledon's rural councillors whose residents, and they themselves, don't even deal with the force.
The 413 Highway is another example of the rural-urban divide on council, with Caledon aggressively pushing for its construction despite devastating consequences on the environment, while Brampton and Mississauga passed climate emergency declarations at their own councils and pushed for the same at Regional Council.
The COVID-19 pandemic is the latest illustration of how dysfunctional regional governance has become. Recently Mississauga and Caledon councillors around the table voted to request the Province deal with each municipality's infection picture individually when determining restriction measures, instead of treating Peel as a whole. The justification was Brampton's dramatically higher rates of infections are causing Mississauga and Caledon residents and businesses to be unfairly punished.
It created more tension at regional council and was just the latest example of how the governance system does not work when you have two of the country's largest cities, which collectively have almost half Toronto's population, stuck together and a rural town which does not have an urban identity added alongside.
The utter chaos that had come to define Peel Region played out behind the scenes last year, when a plot to undermine Mississauga was revealed in an investigation conducted by The Pointer.
It showed the former CAO of the Region, David Szwarc, had conspired with other senior staff to get an outcome they, Brampton and Caledon wanted in the Province's review of regional governance.
What was supposed to be an independent third-party analysis to determine if keeping Peel Region intact or eliminating it in favour of Mississauga independence, was instead a staged, secretive effort to undermine the region's largest city and advise the Province not to give it what it wanted.
The disturbing behaviour protected the interests of senior bureaucrats at the Region who would have lost their jobs had Queen's Park decided to scrap the extra layer of government.
The realignment of council power away from Caledon toward Brampton is the second major change this year and could move the Region away from sprawling, rural growth. In October, Caledon's Mayor and councillors (except for Groves) joined Brown in voting against the appointment of Janice Baker as the region's new CAO. But their efforts could not subvert the will of Mississauga's members and the majority of Brampton councillors at the Region who supported Baker's hiring.
She recently retired as Mississauga's City Manager, where she oversaw a shift away from sprawl and the move to raise a metropolis from suburbia.
Her position as Peel's top bureaucrat will give her significant influence to do the same for the whole region. That power will be bolstered if Brampton's two new councillors take a more progressive approach to planning than the Caledon representatives they will replace in 2022.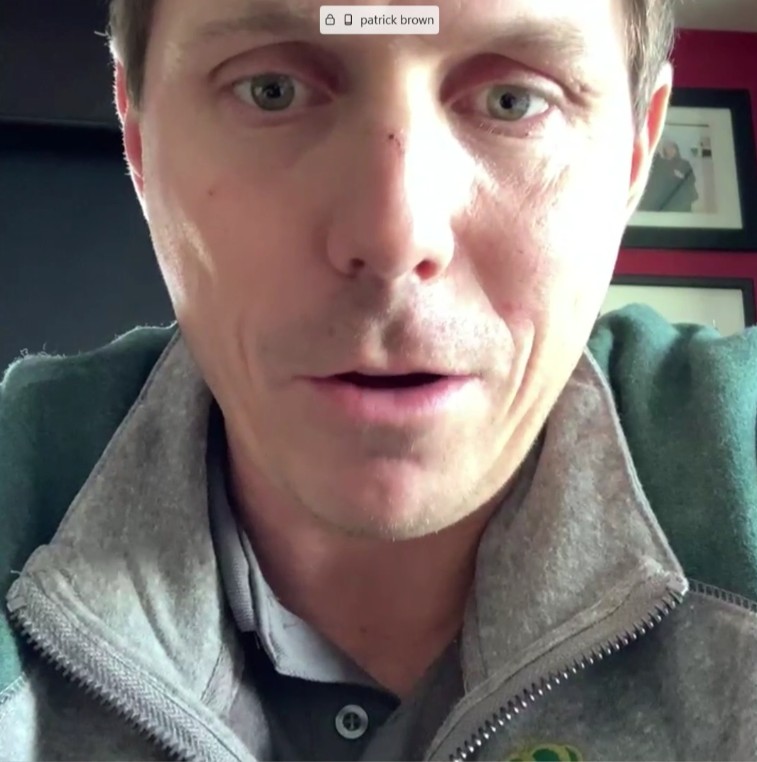 Brampton Mayor Patrick Brown had some stern words for Caledon Thursday.
"It's sure convenient to say 'I'm fine with the status quo continuing,' if you're over-represented," Brown said in one of several comments he made against Caledon.
The changes approved Thursday cannot be reviewed again until 2030.
It's unclear if Mississauga will pursue its own efforts to gain independence from a two-tier system of municipal government that local leaders believe no longer works for their city.
---
Email: [email protected]
Twitter: @isaaccallan
Tel: 647 561-4879
---
COVID-19 is impacting all Canadians. At a time when vital public information is needed by everyone, The Pointer has taken down our paywall on all stories relating to the pandemic and those of public interest to ensure every resident of Brampton and Mississauga has access to the facts. For those who are able, we encourage you to consider a subscription. This will help us report on important public interest issues the community needs to know about now more than ever. You can register for a 30-day free trial HERE. Thereafter, The Pointer will charge $10 a month and you can cancel any time right on the website. Thank you.
Submit a correction about this story