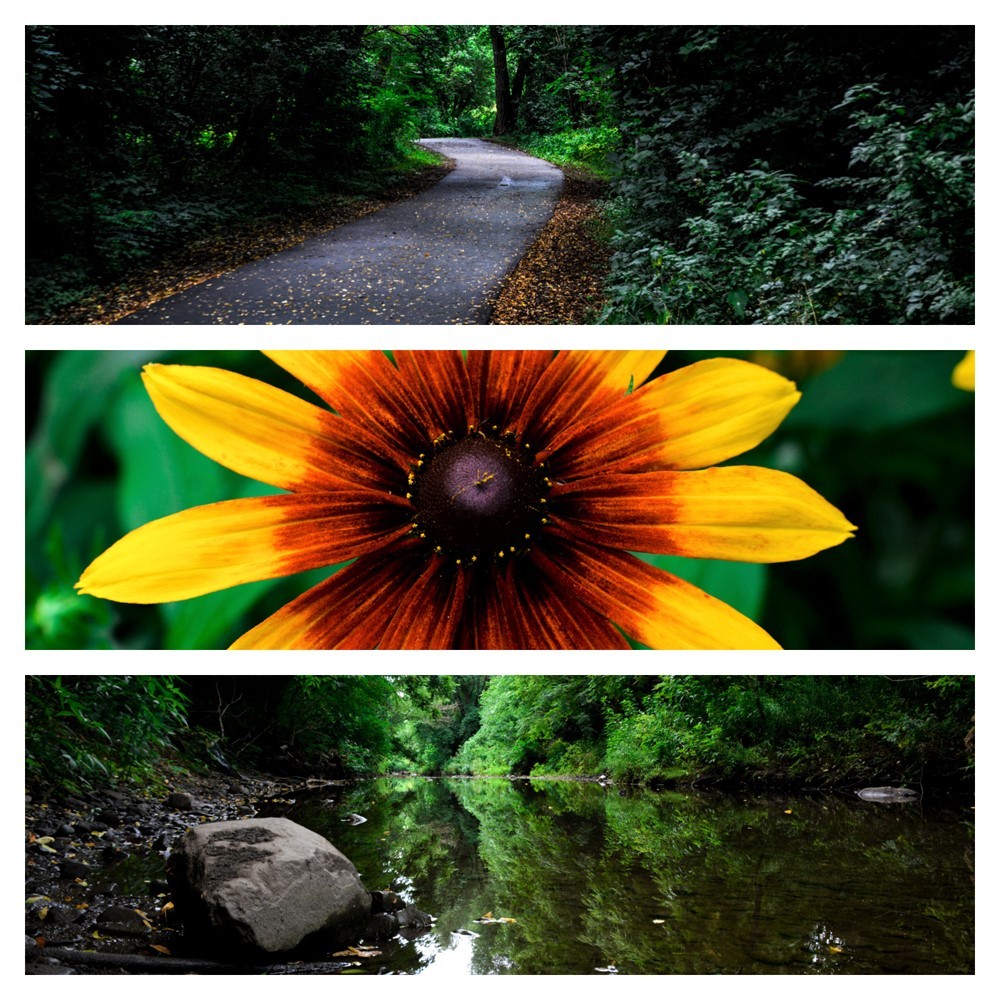 Photos by Joel Wittnebel
PCs ram through budget bill, sending environmental protections back to the days of Mike Harris
In 2020, Ontario has gone back to the past, the threats of a changing climate be damned.
Repeated reports from government commissioned panels, independent scientists and research bodies have all predicted what is in store for a world that is unable to keep global temperature from rising 2-degrees Celsius above pre-industrial levels.
It is an apocalyptic list of misery that includes more intense and unpredictable weather events, frequent flooding, prolonged droughts, food scarcity and unbreathable air, all of which will create waves of environmental refugees fleeing affected areas for safer ground.
A bleak picture.
Unlike earthquakes or tornadoes — natural disasters that shatter places in minutes — this calamity is unfolding over decades, and it can be difficult to respond to something so far in the distance.
The PC government displayed this unfortunate lack of foresight on Tuesday when approving Bill 229 – The Protect, Support and Recover from COVID-19 Act.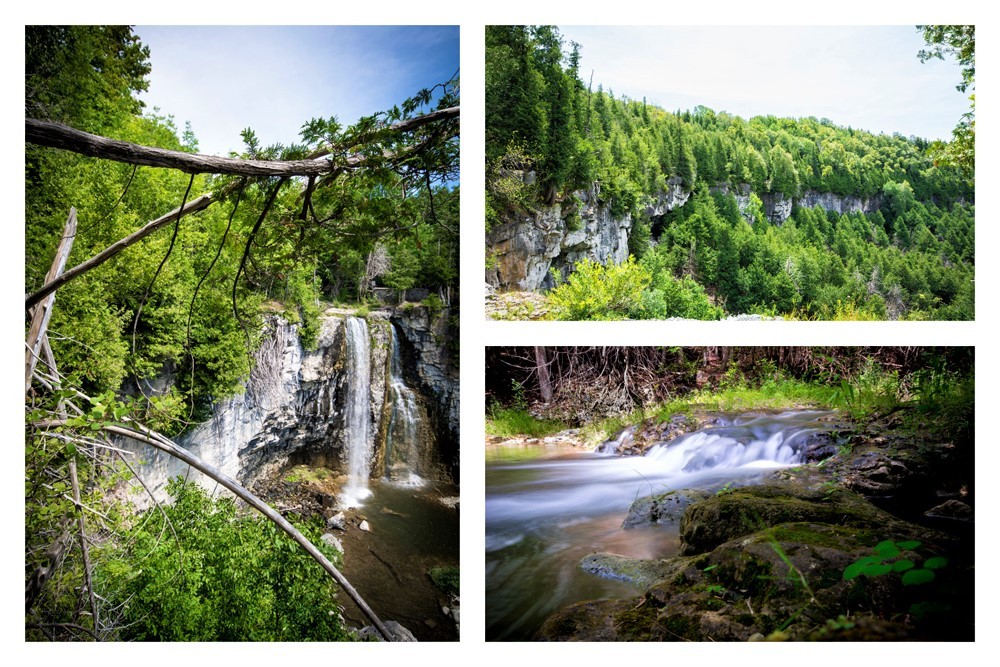 On one side of this omnibus budget bill is Premier Doug Ford's plan for investing and recovering from the COVID-19 pandemic. It's an ambitious, three-year, $15.2 billion strategy to bolster Ontario's economy through investments into healthcare, long-term care and small businesses across the province. On the other is Schedule 6, a small section of a lengthy Bill that, in the long-run, has the potential to reverse all of the economic investments the budget has outlined.
The approval of Schedule 6, which makes a number of changes to the Conservation Authorities Act, some of which never received any public consultation when pushed through at the 11th hour, strips power away from Ontario's 36 conservation authorities.
These agencies are responsible for maintaining, monitoring and protecting Ontario's network of watersheds that 14 million residents call home, and support the province's array of animal and plant life. To do this job, a key piece of the conservation authorities' work is to review development applications that are proposed within its watershed. These reviews are crucial to not only ensure the protection of the watershed, but to make sure the proposed home or business being proposed is protected from risks such as flooding and erosion.
Should the developer wish to continue with a proposal to build in a risky area, despite the denial of the conservation authority, Schedule 6 allows an applicant to appeal directly to the Province, and with a newly created veto power, Queen's Park can now order the conservation authority to issue a permit, even if their scientists say it is damaging to the environment, or even dangerous.
"The gutting of Conservation Authorities shows that this Ontario government ignores the people. It's a government for land speculators and the worst sorts of developers," said Tim Gray, Executive Director of Environmental Defence in a released statement following Tuesday's vote. "This undermining of Conservation Authorities takes the province back over 70 years, to a more dangerous time when we didn't know better. Now, however, we do know better, and we recognize that Ontarians deserve more, including wetlands, forests and flood plains that are intact and not paved over."
"This is an unbridled march toward environmental disaster," said Mitzie Hunter, Liberal MPP for Scarborough-Guildwood.
The encroachment on the authority of the conservation agencies began almost as soon as Ford and his PC majority government took office in 2018, putting in motion what was clearly a pro-developer agenda. The clues were there even before Ford was elected, when he was caught on a secret video during the campaign promising a room filled with developers that, if elected (with their help) he would open up a big chunk of the protected Greenbelt for them. Then, after the election, the PCs attempted to pass a Schedule in Bill 66 that would have allowed municipalities to override environmental protections by passing "open for business" bylaws.
Last year, an open letter was sent to the province's conservation authorities, including Credit Valley Conservation (CVC) in Peel Region. Environment Minister Jeff Yurek basically told them to stop doing what they've been so successfully doing for the past 60 years. Yurek said things have to change, especially now that Bill 108 (More Homes, More Choice) had passed – the Act that has opened up a wide avenue so developers could build more single-family homes – just like it did during the last time a PC government (Mike Harris-Ernie Eves) was in power in the late '90s and early 2000s.
Wrote Yurek: "We will review your activities and wind down those activities that fall outside the scope of your core mandate."
This idea of returning conservation authorities to their "core mandate" was a theme during the lengthy debates over Schedule 6 at Queen's Park.
Andrea Khanjin, PC MPP for Barrie-Innisfil and parliamentary assistant to the Minister of the Environment, Conservation and Parks, said that some conservation authorities in Ontario had become "more focused on zip lining than flood mitigation."
"The changes we're making, make sure that conservation authorities are focused on their core mandate," she said in the Legislature.
The PCs never explained how the Schedule will do that. It is illogical to believe the job of a conservation authority to manage and mitigate environmental damage and flooding within its jurisdiction, is improved by not having a strong say in any proposed construction process that takes place within their watershed. Conservation authorities use scientific expertise, with the help of watershed monitoring data and floodplain mapping to inform their decision-making around development applications in order to ensure growth is done safely and without any avoidable damage to the ecosystem. Removing them from the process does not return them to their "core mandate", it alters that mandate completely by effectively handcuffing conservation authorities during the crucial development application process.
Builders have long complained the conservation authorities became too bureaucratic and overstepped their mandate, often causing unnecessary delays and added costs for the private sector.
Conservative governments have typically been in favour of stripping regulatory oversight. Unfortunately, from the Walkerton E. coli crisis to the recent disaster in long-term care homes, the deadly consequences of this approach is only realized when it's too late.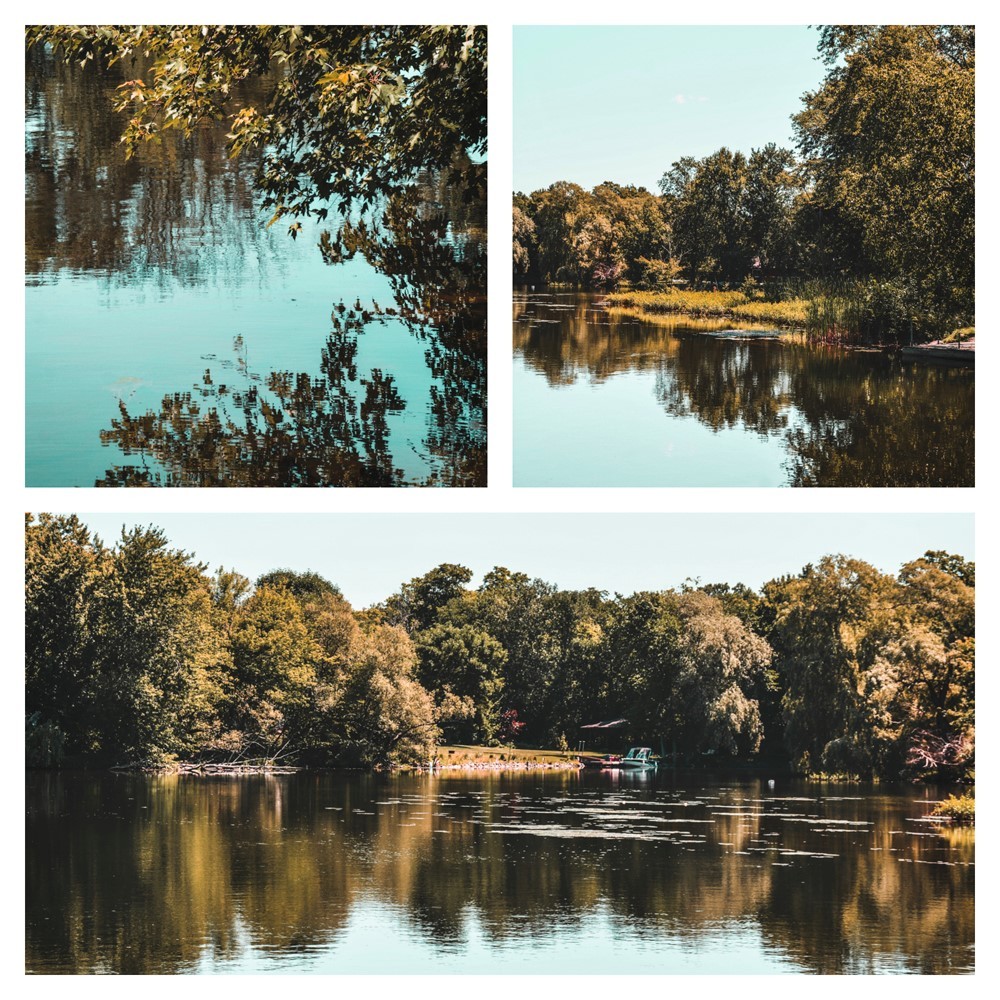 "The Budget Bill is all about financial recovery from pandemic conditions and this could have easily been accomplished in ways that didn't sacrifice Ontario's environment and our unique watershed approach," Kim Gavine, General Manager of Conservation Ontario, the agency which represents conservation authorities, said in a press release. "A more proactive approach may have been to use this bill to support the development of a stream of new, greener economic activities that would boost the economy and help to build environmental resilience, not break it down."
The changes created by Schedule 6 are a shift away from green, sustainable development at a time when such philosophies are needed more than ever.
In many of its reports, the Intergovernmental Panel on Climate Change (IPCC) has noted that municipalities play a key role in mitigating the effects of climate change through their urban growth policies.
"A wide range of adaptation options are available to reduce the risks to natural and managed ecosystems … and urban areas (e.g. green infrastructure, sustainable land use and planning, and sustainable water management)," a 2018 IPCC report states. "Urban governance is critical to ensuring that the necessary urban transitions deliver economic growth and equity. The proximity of local governments to citizens and their needs can make them powerful agents of climate action, but urban governance is enhanced when it involves multiple actors, supportive national governments, and sub-national climate networks."
The IPCC makes clear that cities are a key focus in the climate change battle. According to supporting documents in the 2018 report, 68 percent of the world's population will be living in urban centres by 2050, placing a large burden on municipalities to build sustainably amid unprecedented expansion.
It's a tall order for a city like Brampton, where developer interests have been entrenched in the planning system and where elected officials have shown little backbone in the fight for smart growth.
The Ford government has completely ignored the prevailing approach to governance and climate change, shredding policies such as subsidies for electric vehicles and refusing to cooperate with Ottawa's carbon taxation platform. Now, it has handed a veto power to a minister who has no scientific background, allowing developers to ram through projects that could see environmentally protected areas across Ontario, including the GTA, devastated. As Gray said, the clock has been turned back and environmental proponents now question how the country's largest province could get it so wrong.
Brampton NDP MPP and the party's Deputy Leader Sara Singh says she has had many calls from her constituents, some of them in tears over what the changes could mean for the future.
"I was tearing up, thinking about what the implications of this are going to be for future generations, it's really heartbreaking and disappointing that this is what this government has chosen to do," she told The Pointer. "In 2022 we have to vote differently. This is what Conservatives do and they've shown that time and time again."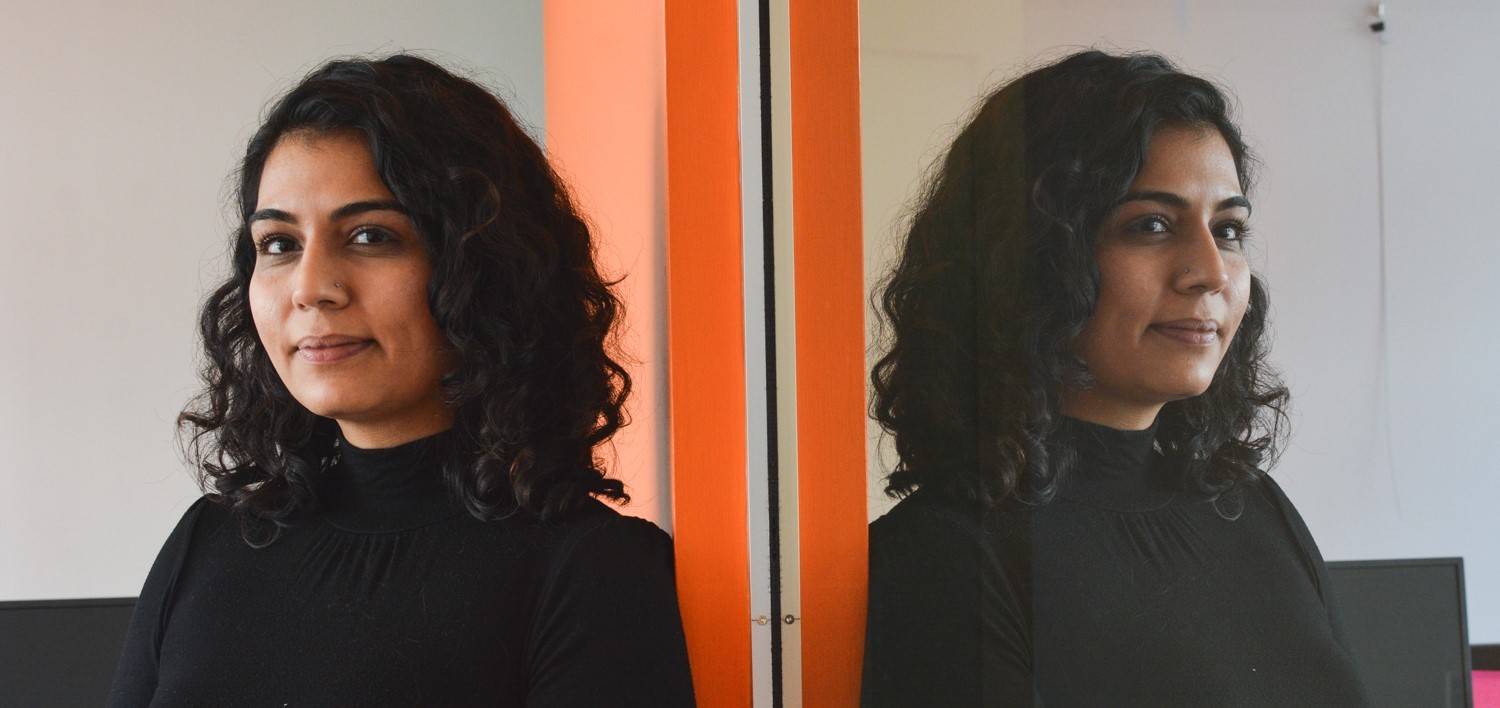 Brampton NDP MPP Sara Singh says some of her constituents are deeply troubled by the PC party's pro-developer policies
The problem, Ford and his PCs are enjoying huge popularity across the province right now. A just-released poll from Mainstreet Research commissioned by 338Canada shows 46 percent of Ontario voters support the ruling party, with the NDP at 23 percent and the Liberals at 20.
For many experts, the potential destruction of Ontario wetlands will have significant impacts on watersheds across the province, while municipal budgets will suffer.
"The GTA is one of the fastest growing urban areas in North America, so there is huge developmental pressure that are there already and if we take away these remnant pieces of nature and take away the protection that these small wetlands around the landscape offer, that means our beaches are going to be closed more often, there's going to be more instances of algal blooms, the rivers are going to have more pollutants, there are multiplicative impacts, which feeds back to costs municipalities will have to bear," says Nandita Basu, associate professor, water sustainability and ecohydrology at the University of Waterloo.
A vital service provided by wetlands is flood mitigation, and the more wetlands that are paved over, the more flooding that will result as rain and snowmelt run out of places to go.
"Flooding is not going to go away, it's only going to get worse," says Andrea Kirkwood, an associate professor of biology at Ontario Tech University in Oshawa.
Municipalities will need to spend big to mitigate impacts that will only get worse. The Federation of Canadian Municipalities projected earlier this year that an annual investment of $5.3 billion in municipal infrastructure and climate adaptation measures is needed in Canadian cities to keep up with the impacts of a rapidly changing climate.
The evidence of these significant rainfalls and ill-prepared infrastructure has been seen in Peel for the last several years. In October of last year, Brampton and Mississauga firefighters had to rescue three people when their vehicles became submerged in flooding on Torbram Road. In January, Peel Public Works issued a warning to drivers on Coleraine Drive when the roadway became impassable because of flooding. Similar alerts were issued for parts of Heritage Road and Wanless Drive during the same storm, prompting Peel Regional Police to close the roads and the Toronto and Region Conservation Authority to issue a flood warning, stating rivers will be experiencing "higher flows and water levels."
Most recently, in August, several severe thunderstorms rocked the GTA, leading many conservation authorities, including Credit Valley Conservation, to issue flood alerts.
There have been a number of once-in-a-century storm events in the GTA, over the last decade.
In July of 2013 huge areas of Mississauga were submerged after a massive flash-storm that saw some parts of the city receive more than 100 millimetres of rain in less than an hour. Brampton and the rest of the GTA were also hard hit.
Not only does flooding lead to dangerous conditions on the streets, it creates havoc for homes. Thousands of basements and even main floors were flooded out in 2013. It was the most expensive natural disaster in Ontario's history, with a billion-dollar bill. The City of Toronto alone had to cover more than $170-million in losses because of the flooding, and the devastating ice storm that hit at the end of the same year. Peel municipalities joined others across the GTA that needed emergency funding.
In defence of the changes in Schedule 6, Premier Ford and the PCs have continuously reiterated the Greenbelt will not be opened for development — if true, it will leave one of the largest and most significant green spaces in the province intact — and recently announced funding for the protection and restoration of existing wetlands.
On Monday, after a weekend that saw 7 members of Ontario's Greenbelt Council — a government body that included many members from conservation authorities — resign in protest over the changes in Schedule 6, including chair, and former PC MP, David Crombie, the Provincial government announced $30 million in funding to conservation organizations to restore wetlands in priority areas across the province.
The move was immediately criticized by experts who pointed out that ecosystems do not have interchangeable parts. It's not a matter of destroying one wetland and building another somewhere else. These ecosystems are adapted to the areas where they formed and serve specific, crucial ecological functions. Any wetlands created with the new PC funding will do nothing to alleviate the pressures put on watersheds from development in the coming years.
"If you restore a wetland, or build a new wetland, it takes decades for it to be really functional," Basu says.
"That makes no economic sense," Kirkwood says of the multimillion-dollar announcement. "It's far, far, far cheaper to protect remnant wetlands — there are 30 percent left in Ontario and in the GTA there's, I'd say, probably less than 10 percent that's still intact — and so because we have such few original remnant wetlands, they just absolutely, full-stop, need to be protected."
Yet, the government is forging ahead with not only Schedule 6, but has been using Ministerial Zoning Orders, a heavy-handed policy tool that overrides local planning decisions, to push through damaging developments.
Minister of Municipal Affairs and Housing Steve Clark has issued more MZOs in a little over a year than the entire 15 years of Liberal governments that preceded him. Nearly half of the 33 MZOs issued in 2020 were for residential developments, and four issued in a single day in April led to the destruction of three small wetlands, claiming the developments are essential to help the economy recover from COVID-19.
"I think when we look at perhaps why this is happening, as much as we don't want to feel that the government is acting in this way, it does seem they are seeking to hand out political favours and hand over large tracts of land to their developer friends," Singh says. Analysis from the NDP alleges that 19 of the 37 MZOs that have been issued, benefit individuals or companies that donated directly to the PC party or Premier Ford's election campaign.
With Bill 229 past third reading, all that remains is Royal Assent. Conservation authorities and members of the public are bracing for what it will mean, both for the practical work done by these agencies, and for the future of growing communities like Peel.
"I heard from constituents who are really concerned about the urban sprawl that we see and the types of development projects that are coming into our city, and something like this doesn't give municipalities, and the conservation authorities, the tools they need to oppose these projects," Singh says. "Once that landscape is gone, it's gone."
---
Email: [email protected]
Twitter: @JoeljWittnebel
---
COVID-19 is impacting all Canadians. At a time when vital public information is needed by everyone, The Pointer has taken down our paywall on all stories relating to the pandemic and those of public interest to ensure every resident of Brampton and Mississauga has access to the facts. For those who are able, we encourage you to consider a subscription. This will help us report on important public interest issues the community needs to know about now more than ever. You can register for a 30-day free trial HERE. Thereafter, The Pointer will charge $10 a month and you can cancel any time right on the website. Thank you.
Submit a correction about this story