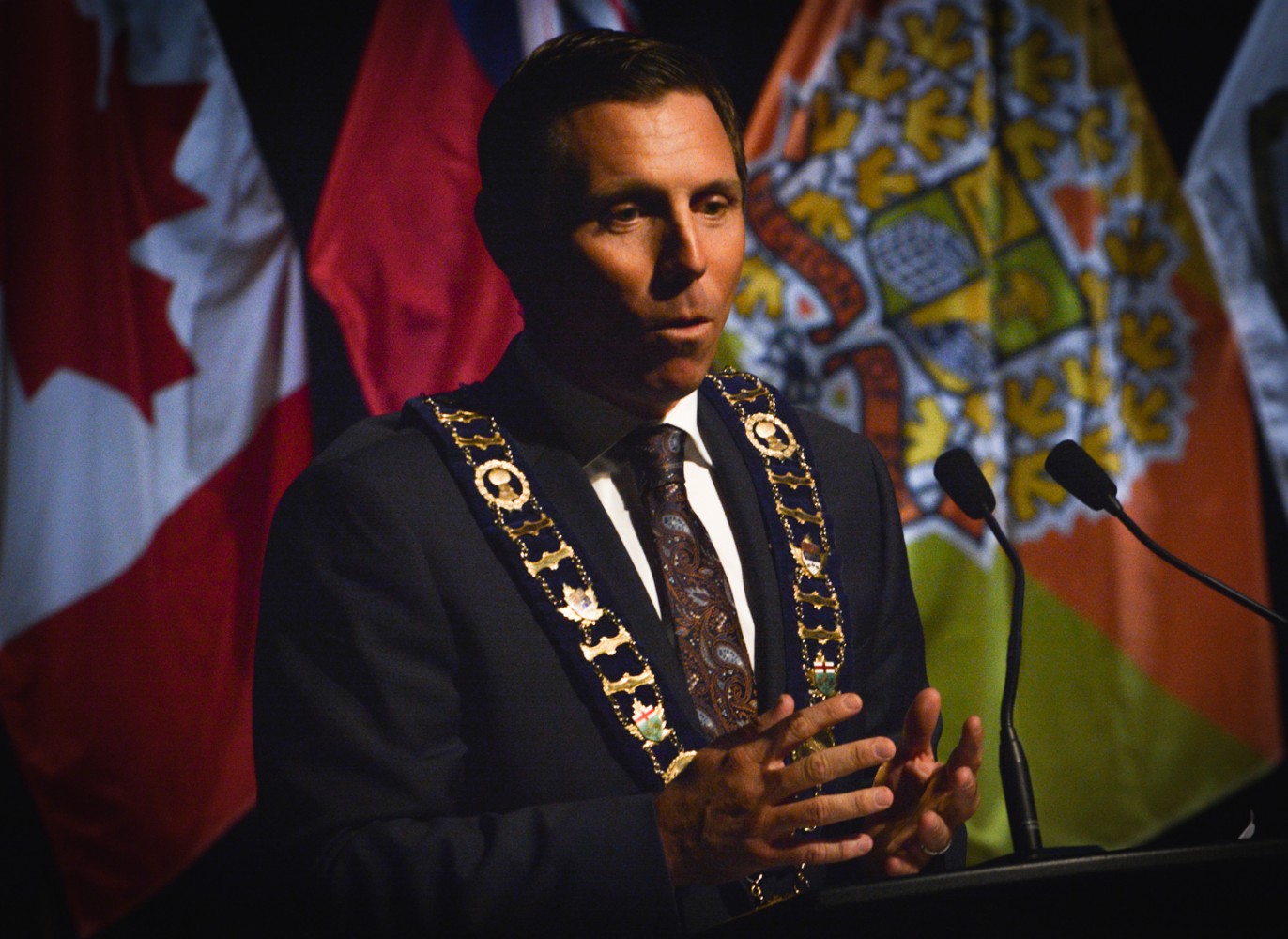 Photos from The Pointer files/City of Brampton/Region of Peel
Brown gets support for motion to approve Brampton's third tax freeze in as many years
When budget deliberations began in late November, some councillors were vocal about the potential impacts on Brampton's future, if Council approved a third consecutive tax freeze.
Regional Councillor Rowena Santos questioned how the many needs for Brampton's future – critical infrastructure improvements, climate change mitigation, the expansion of an overwhelmed healthcare system and a new university – would be funded if elected officials once again kicked their responsibilities down the road.
On Tuesday, all opposition disappeared. Councillors unanimously voted in favour of a motion brought forward by Mayor Patrick Brown to freeze the City's portion of the 2021 property tax bill.
It came as no surprise. Brown campaigned in 2018 on a platform to freeze taxes and the philosophy fits his Conservative stance, which is popular with many voters. However, it raises questions about how he intends to pay for all the promises he has made, from delivering the city its first stand-alone university to fixing Brampton's ongoing healthcare crisis.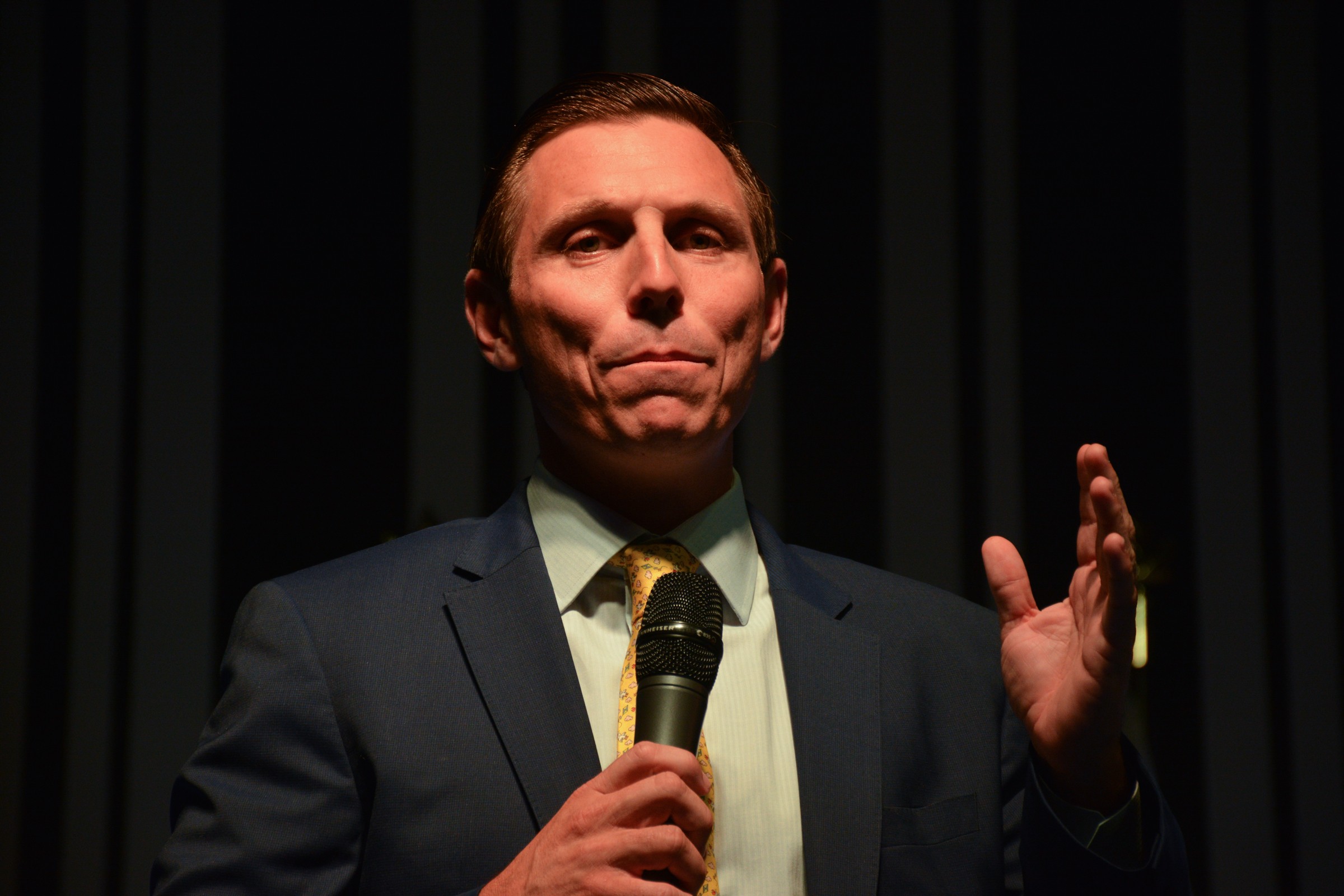 During the 2018 Brampton mayoral race, Patrick Brown campaigned on freezing taxes for city residents.
Residents will have to decide if saving anywhere from $5 to $15 a month is worth the neglect, as infrastructure ages, community centres and libraries to support future growth are delayed, the lone hospital remains dangerously overcrowded, transit expansion gets put off and post-secondary education plans remain on the shelf.
The ailing downtown core is also being ignored, with a previous plan to rejuvenate the struggling area once again pushed to the side so Brown can get his tax freeze.
There are also questions mounting inside City Hall about the way the mayor himself spends the taxpayers' money, with a bloated staff, $44,000 in legal fees that he won't explain and his own hefty salary.
To finance the freeze, Brown has proposed pulling almost $10 million from the 2021 reserve fund allocations, originally proposed to be $123.7 million. The contribution would now be $113.9 million. The funding of reserves is a critical investment to finance future projects in the City of Brampton and to make sure any unforeseen costs, such as those being felt because of the pandemic or any impacts of a major weather event, can be covered.
The final approval of Brown's motion would create the space needed for a tax freeze, David Barrick, the City's chief administrative officer, confirmed during budget deliberations Tuesday.
The move will have to be ratified by full council, when the budget is brought forward for final approval.
Brown said his motion is necessary in a "very challenging year" for residents. The spread of the novel coronavirus hit the city hard. It has been a hotspot since May with some of the worst per capita infection rates in Canada. A woeful lack of testing and the city's high proportion of frontline workers likely played a role in this.

Brampton has consistently accounted for the majority of new daily COVID-19 cases across Peel.
The Mayor is claiming reserve accounts will remain healthy, calling Brampton's balances the "golden standard" compared to other municipalities. He provided no details to back his claim, nor did he point out how much money has been drawn out from reserves since he became mayor.
He also failed to mention the City will have to withdraw $41.8 million from reserves to help cover the 2021 budget, the highest amount projected since Brown took office in December 2018.
His claims also gloss over the disturbing approach to the City's budget. Barrick, a controversial figure at the heart of a major scandal in Niagara Region, has no experience in his role. The former Port Colborne councillor was fired from his job at the Region's conservation authority, before being hired under Brown's watch. The two have connections through the provincial and federal Conservative parties and councillors have raised concerns about how Barrick was hired to lead the country's ninth largest city despite having no experience.
The City's former treasurer also suddenly left, and an interim head of finance, Mark Medeiros, is now leading the budget process.
Barrick and Medeiros, inexplicably, chose not to factor pandemic-related costs into the budget they presented to council. While Queen's Park, Ottawa and almost every large Canadian municipality has planned for the ongoing impacts of the pandemic, for some reason Brampton is working on the assumption that its effects are temporary and its 2021 budget can ignore preparation for potential losses.
Brown and the inexperienced staff have not explained how they will cover losses in 2021, as medical experts are warning the pandemic will be around for most of the coming year.
Mississauga has accounted for revenue declines that will likely extend well into 2022. But Brown, as his past has shown, is playing a reckless game. Making taxpayers happy for now, while he's the mayor, could lead to future implications for property owners who will likely face severely high increases, and it's not clear if Brown will even be around when the bills come due.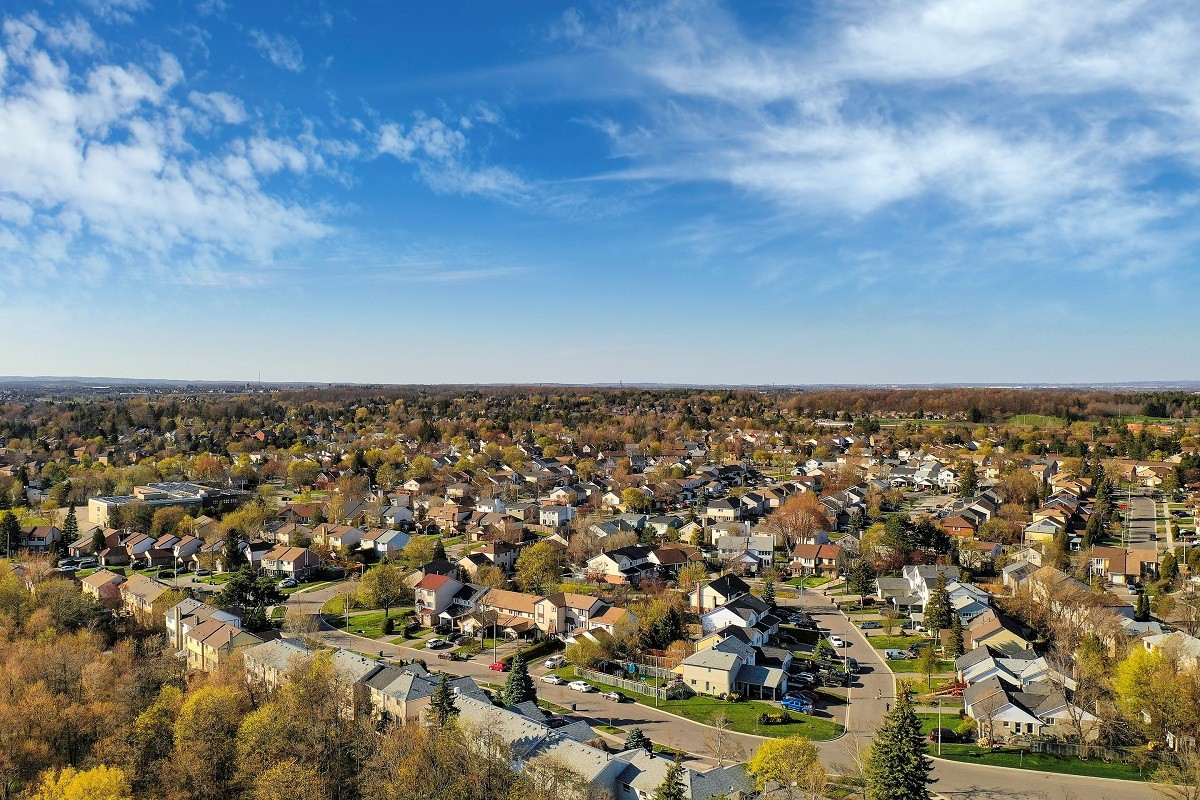 While tax freezes may be popular among residents, the short-term gain could be met with long-term implications as a lack of investment in the infrastructure that supports their homes begins to falter.
His motion received unanimous support at the budget committee Tuesday and it's not clear what reserves will be impacted by the change. Brown took a similar approach during the 2020 budget, removing $5 million from reserves to pay for a tax freeze, and frequently using reserves as a blank cheque, instead of the responsible way of budgeting. Brown's approach is to not provide much detail of how the taxpayers' money is being allocated at the start of the year, then keep dipping into reserves whenever costs arise. It's a highly unusual way to plan a city's finances and lacks transparency. Taxpayers have no way of knowing how their money is going to be used, and when it's eventually drawn from rainy day accounts, it's often unclear how their money is being spent.
Councillor Santos said she supported the motion because 2020 was "an unprecedented year," but stated her concern over the implications for future budgets.
Regional Councillor Martin Medeiros asked how the City would fund larger projects, such as Riverwalk (to mitigate flood risk downtown and help redevelop the area) or the LRT extension along Main Street, that don't have any funding allocated to them currently.
The LRT is another example of a promise by Brown that he can't keep if tax freezes are approved. He wants to tunnel the light rail line under Main Street for much of the alignment into downtown, which staff said would cost as much as $1.7 billion. He has not set aside any money for the project.
Brown has also trumpeted a plan for "BramptonU" with a barrage of social media and other messages, but zero dollars committed by the mayor to achieve the goal, even before the pandemic.
This will be the third tax freeze in a row, after the City's own staff reported during the previous council term that 3 to 5 percent tax increases would be needed in the coming years just to maintain basic spending to keep Brampton running.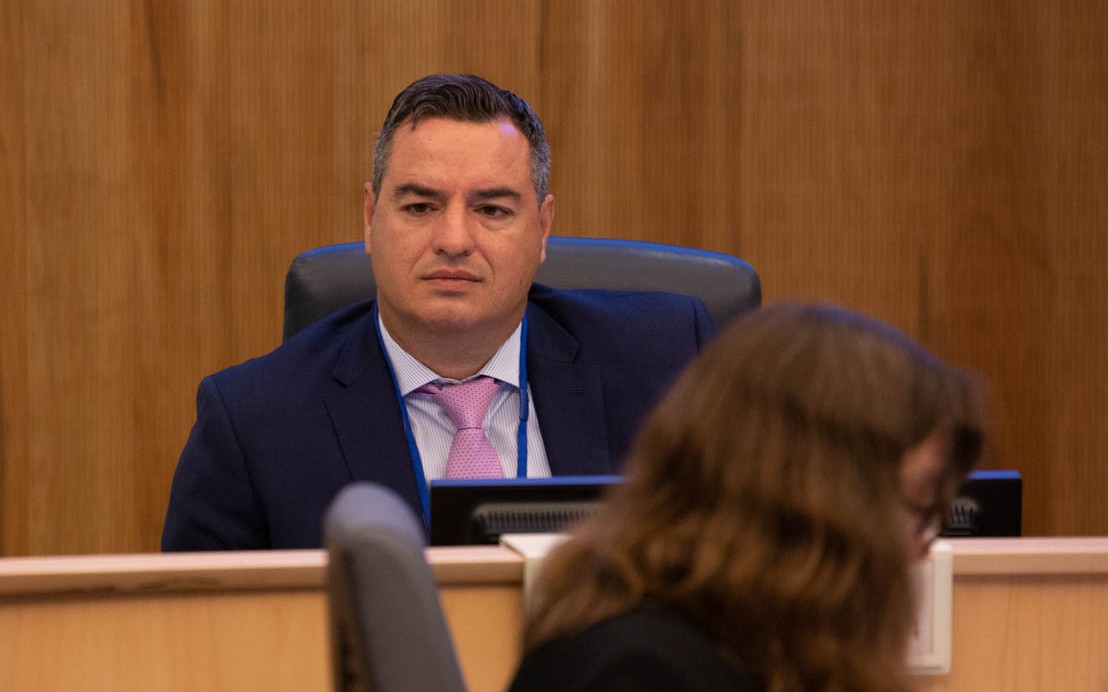 Councillor Martin Medeiros raised concerns with how the City loves to talk about its big plans, but refuses to put the money forward to pay for them. He still voted in favour of Mayor Brown's tax freeze.
"We haven't really shown seriousness, as much as we talk about everything we do, we haven't put a down payment on the future," Medeiros said. "We haven't put a down payment on our priorities going forward," he added, noting "strategic decisions need to be made moving forward."
Mark Medeiros, the acting treasurer, said there are "a significant amount of strategic reserves available," but he's unsure what projects they would go toward, noting that's usually identified when projects are ready to be approved by council. He did not specify what reserves he was referring to, nor did he provide current balances.
At least one of the City's reserves, the General Rate Stabilization account, is in a fragile state. The City is currently facing a $20.5 million deficit from pandemic-related costs. Staff expect the money to be covered by the provincial government through the Safe Restart Agreement. The municipality previously received $35 million in August in the first phase of funding, which was given to all municipalities. Phase-2 funding is reserved for certain municipalities and is contingent on a number of factors, such as transit use, and there's no guarantee the City will receive funding to make up for all the revenue losses.
If forced to cover the deficit on its own, City staff plan on using the GRS Reserve. According to the acting treasurer, 10 percent of the year's operating budget should be available in the GRS Reserve to deal with emergencies. Given the 2021 operating budget is proposed at $776 million, $77.6 million will be needed for the city to be in a safe space. Only $69.5 million is currently available in the account, and if the City has to pay for the deficit in full, the funds will drop dangerously low to $49 million. The fund will likely continue to tumble as the pandemic creates further financial impacts on the city. Barrick noted on the very first day of budget deliberations that potential pandemic costs in 2021 were not factored into the budget.
The reckless move was made despite knowing losses will continue, some possibly until 2022.
Brown's motion followed on the heels of approved funding amendments proposed by Councillor Doug Whillans. His first motion centred on the Backyard Garden Program. Launched in April, the goal was to encourage residents to grow gardens in their backyards, and aid local food banks in need. Originally, $150,000 was outlined in the capital budget proposal, but his ask to raise this to $250,000 gained full support. He also asked for capital funds to support the Environmental Master Plan be increased from $200,000 to $500,000 over the next three years.
A whole slew of funding requirements to support the plan are being ignored, including money needed to convert the city's entire transit operation from diesel to electric or hybrid buses, which will require all of the transit infrastructure to be converted. This will likely cost at least $500 million, but the budget does not include a strategy to achieve the City's own commitments under its Environmental Master Plan.
The final motion of 2021 budget committee deliberations was presented by Regional Councillor Pat Fortini, who proposed all non-union employees and city council members freeze their pay for the year. The money would go toward other initiatives or charitable efforts that aid residents, such as increasing bus services or assisting small businesses.
While less than 15 minutes was spent on Brown's motion to freeze taxes, and all the implications for this, council spent more than an hour debating Fortini's motion before he withdrew it with a notable sigh of frustration.
Despite one of the most bloated non-union salary lines in Ontario, which was pointed out in a report the City commissioned in 2015 by the former Ontario auditor general, councillors would not support Fortini's idea.
Some, such as Councillor Santos, were against a staff pay freeze, given the ongoing pandemic. "I find it absolutely insulting almost, that we are going to be suggesting that we freeze their salaries during the time when they've been working their hardest."
Regional Councillor Michael Palleschi said the motion showed "fiscal responsibility", given the discussion on a budget freeze had just concluded. But he wanted to separate the motion into two, stating he couldn't support a pay decrease for staff, but would support one for council, which Santos said she would support.
Brampton council members are at or near the top of the pay scale for municipal elected officials in Canada, and their excessive compensation has been a point of contention in the past. In 2014 and 2015 there was discussion about a pay freeze, but it never happened. Linda Jeffrey, disappointed with the lack of action to set a responsible fiscal example, cut her own salary by $50,000.
Brown, who runs a bloated office, and trumpets cost cutting for others, has made no such move to reduce or even freeze his own compensation, which is well over $200,000 in total including his police board pay and salary from the Region of Peel.
He was heavily criticized as Ontario PC leader, when documents were released that showed he racked up exorbitant expense amounts before he was forced to quit his job amid allegations of sexual abuse, which he denies.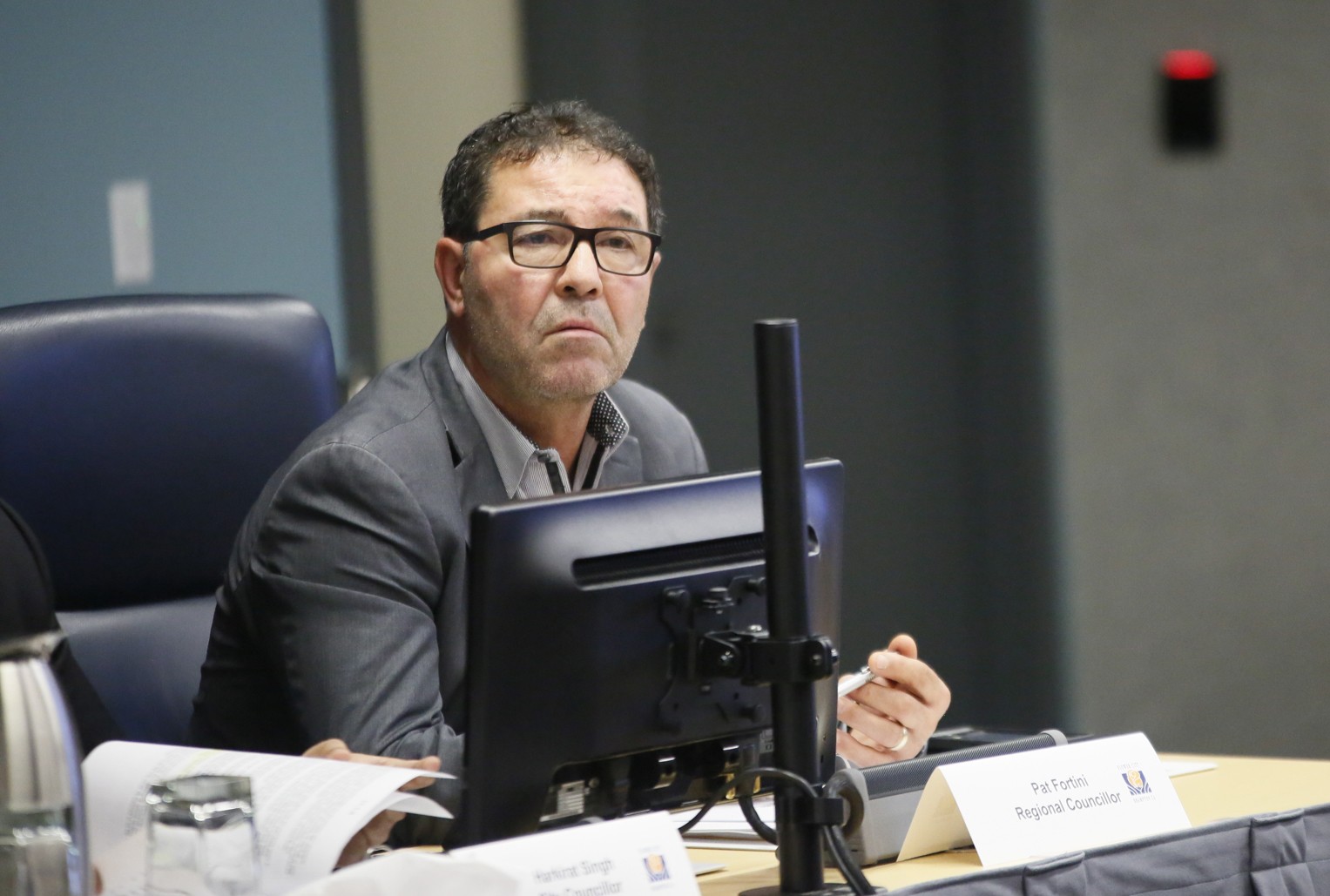 Councillor Pat Fortini brought forward a motion seeking to freeze salaries for councillors and all non-union city employees. It was withdrawn after more than an hour of debate.
On Tuesday, Fortini's push for council members to put their money where their mouth is, never panned out. "I think everyone's going to be crying over a little bit of pay. I'll withdraw my motion, how's that? Maybe you guys can go tell your residents," he said, after he pulled his ask.
The motions approved Tuesday, including Brown's latest tax freeze, will have to be approved at a special council meeting set to take place next Wednesday, before the changes can come into effect.
---
Email: [email protected]
Twitter: @nida_zafar
Tel: 416 890-7643
---
COVID-19 is impacting all Canadians. At a time when vital public information is needed by everyone, The Pointer has taken down our paywall on all stories relating to the pandemic and those of public interest to ensure every resident of Brampton and Mississauga has access to the facts. For those who are able, we encourage you to consider a subscription. This will help us report on important public interest issues the community needs to know about now more than ever. You can register for a 30-day free trial HERE. Thereafter, The Pointer will charge $10 a month and you can cancel any time right on the website. Thank you.
Submit a correction about this story